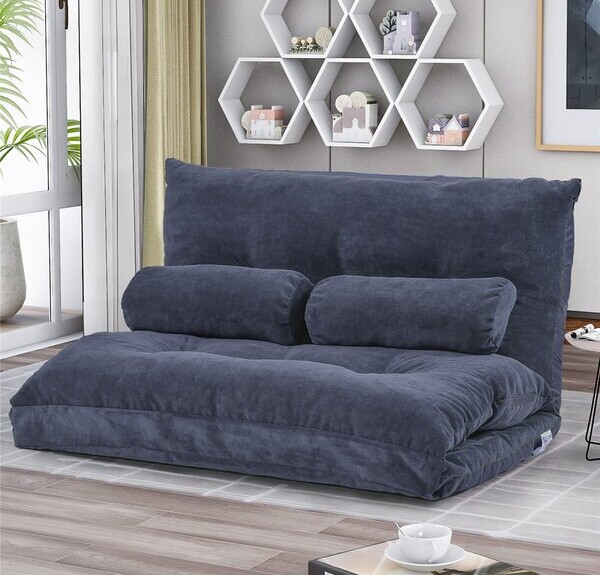 Born entertainer but short on square footage? Twin sleeper chairs present a resourceful alternative to help you make the most of your space; without sacrificing style. Combining two essential functions, a chair bed does exactly what it says on the tin: offer a comfortable and stylish seat and a cozy twin size bed for one lucky overnight guest.
You're probably wondering where to start. That's why we've put together a quick buyer's guide with the key essentials to look out for, as well as 15 unique ideas to inspire your search.
BUYER'S GUIDE:
A twin sleeper chair can slot perfectly into the corner of a bedroom, home office, playroom, or living room, providing convenient functionality and unbeatable space-saving potential. When choosing a convertible chair for your home, you might want to think about the following:

Portability: If you are looking for a multipurpose chair for both indoor and outdoor use, to enjoy a picnic in the garden, or go camping, then a compact, lightweight fold-out sleeper chair is what you need.
Material: Select a fabric that will stand up to the intended use of the chair. If it is to be subject to heavy daily wear, outdoor environments, or around children and pets, choose a hard-wearing, stain-resistant and easy-to-clean material, such as cotton blends, man-made synthetics, and faux leather (beware leather is not animal claw-resistant!). Silk and suede are better suited to quieter spaces, such as an office or formal living room.

Style: Make the convertible chair work for your decor and stand out for all the right reasons. Choose a brown leather armchair for a warm, timeless look; a chair with clean-cut shapes and metallic detailing is suitable for a modern interior; a colorful multifunctional sleeper chair works as a statement piece, however, bear in mind that bright colors may keep you energized and awake. Gentle colors such as muted blues, creams and soft greys can be a better alternative for relaxing and dozing off into a blissful sleep.

Quality and Comfort:Too many "pull-outs" have thin mattresses and bars that dig into your back. Look for a thicker mattress, sturdy construction or even a futon twin chair design that folds out directly onto the floor. Consider keeping a twin mattress cover to hand and extra blankets for an added luxury and comfort.

Ready to get inspired?
Decor Aid is reader-supported. When you buy through links on our site, we may earn an affiliate commission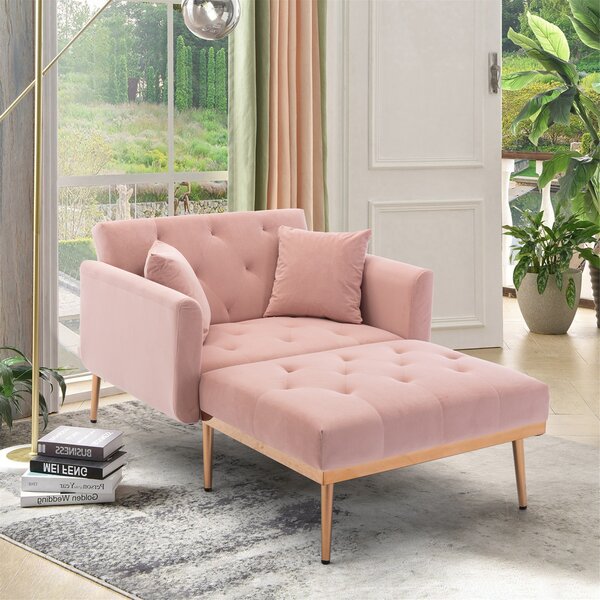 This plush pink piece shouts contemporary luxury and makes a striking addition to your living room or boudoir. Elegant and functional, the dusky pink color adds a fun touch without distracting from sleep, and the breathable, soft, tufted upholstery encases thick padded cushions to provide hours of comfortable, stylishsitting. Plus, when fully folded, it is undetectable as anything other than a glamorous occasional chair.
It may surprise you to learn that velvet is a hard-wearing, durable fabric, despite its luxurious, high-style appearance. Keep the color looking rich and sensuous by gently brushing it once a week, vacuuming it with a special upholstery attachment, and occasionally steaming it to fluff up the fibers.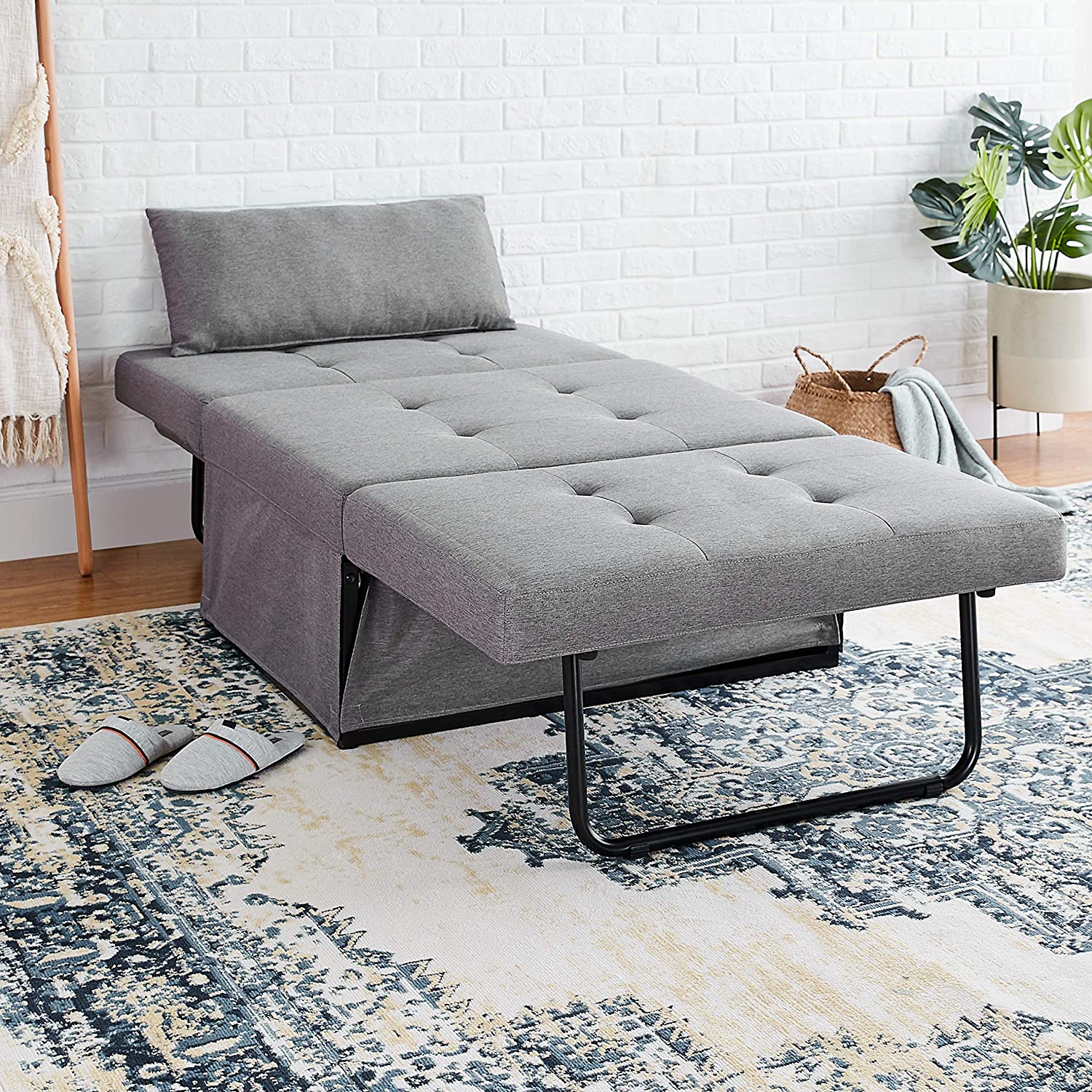 An often-unappreciated staple, ottoman's boast unbeatable space-saving potential, making them ideal for a studio apartment, or an addition to your living room ensemble. This folding ottoman adds a new level of versatility to the design with a twin bed add-on. What's more, the light grey linen fiber is easy to coordinate, soft to touch, and long-lasting.


When not being used as a seat or single bed, use it to kick your feet up, cluster your favorite reading material, or as a coffee table substitute decorated with an elegant tray and flowers, or a scented candle.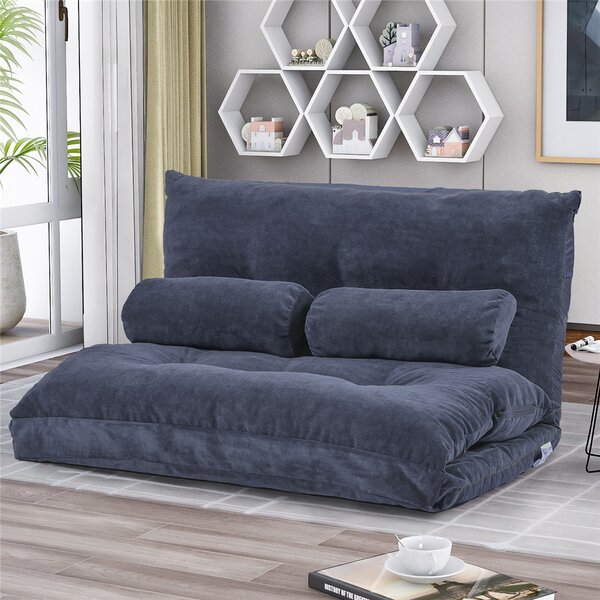 This fold-out floor sleeper chair is a great complement to a relaxed environment, such as a living room, playroom, or 'Zen Den'. The muted colorway and laid-back feel make it adaptable to several interior styles, from rustic farmhouse to boho chic, or industrial. This upgraded futon folds up like a sofa or chaise or flattens out as a comfy bed; the ideal setup for a movie night, particularly if you're one to start snoring halfway through!
As it makes direct contact with the floor, think about placing it on a rug to add warmth and keep a snuggly blanket to hand. Pile up some big, sturdy books to make a side table; that way you have easy access to reading materials for those rare 5 minutes of peace.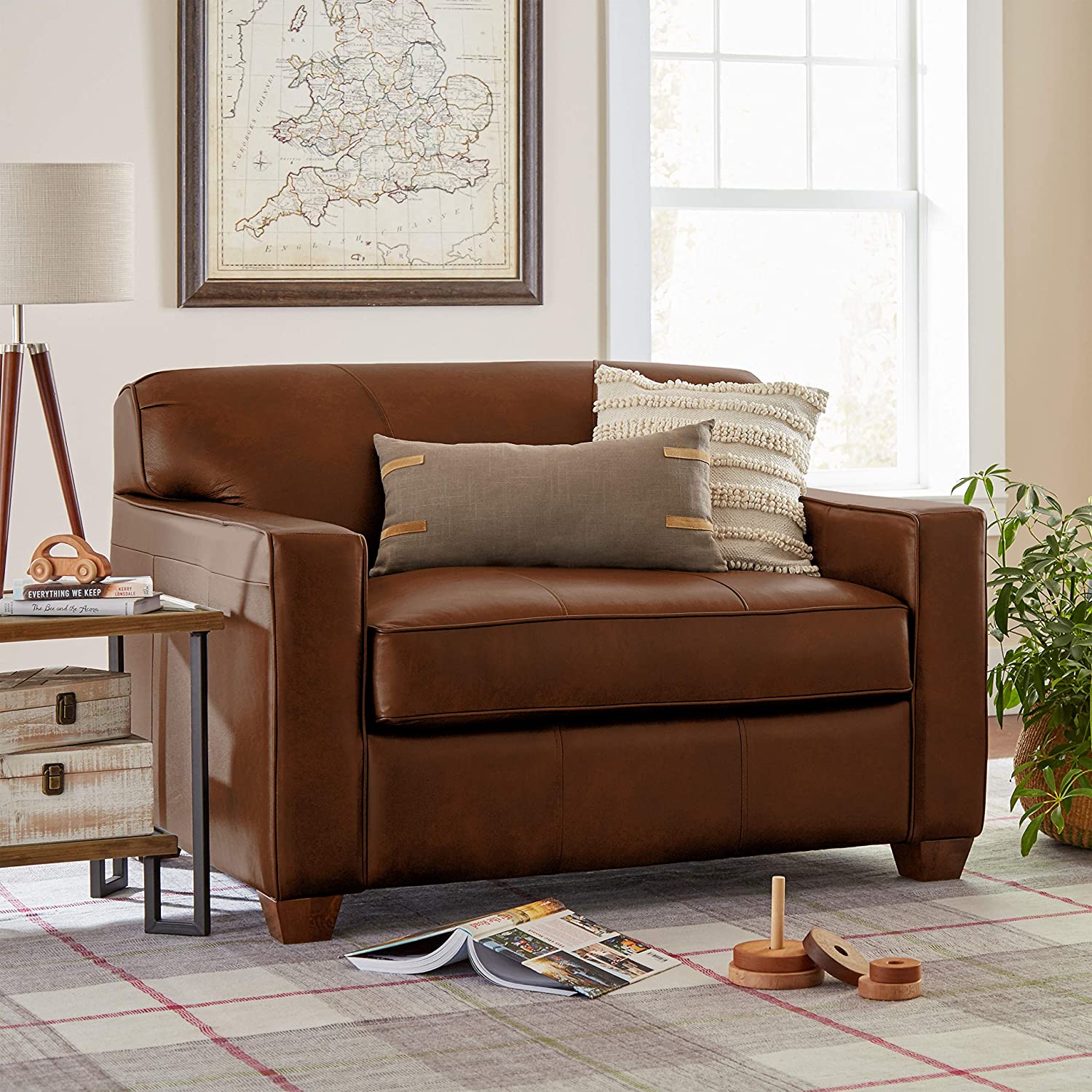 Another example of a multipurpose twin sleeper chair that is visually indistinguishable from its singular-function counterparts. This clean-cut, classic design with rich chestnut upholstery in top grain leather, creates a timeless look, perfect for transitional-style home decor. What's more, the solid hardwood frame guarantees stability and durability and therefore, extended life for your pull-out sleeper chair.
Consider keeping a foam mattress topper to hand to fill out the often-thin mattress that comes with it. Accessorize the armchair for daily use with some textured cushions in neutral tones.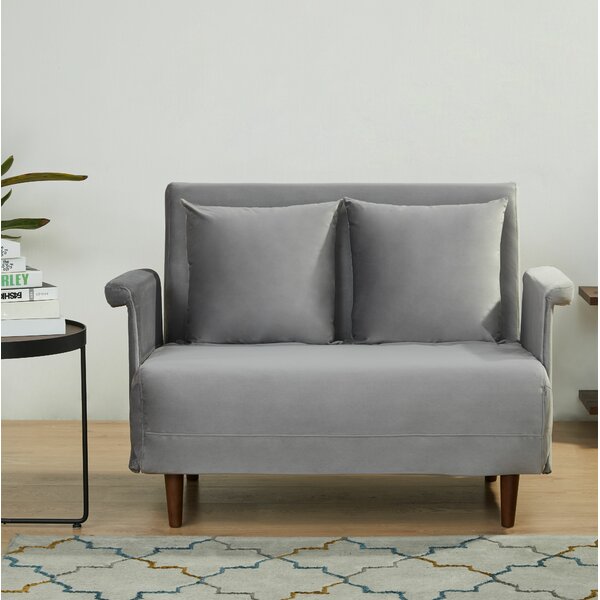 This modern interpretation of a loveseat is ideal for a smaller room that can't fit a full-sized sofa. It's simple geometric design and on-trend grey colorway suit contemporary decor, whilst the velvet finish adds a glamorous touch. Functional and stylish, this multipurpose, easily adjustable piece works as a chair, chaise, or fold-out twin bed for adults or kids.
Depending on the size and layout of your room, consider swapping out a big sofa for two loveseats. Set them up to face each other to create an intimate space to relax or socialize, with a coffee table in the middle for flowers, books, drinks or nibbles.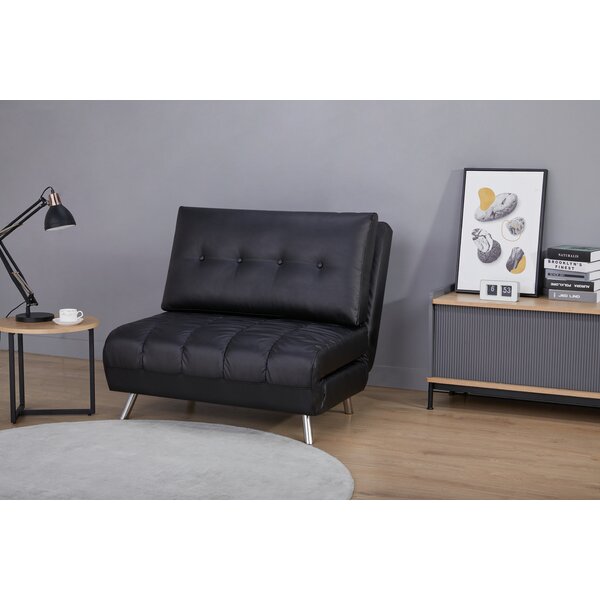 "Small as a chair, big as a real single bed", this comfort-oriented, chair bed design makes the most of available space.The black, durable, premium faux leather upholstery, combined with the shiny steel legs spells modern sophistication, making it stylish and practical in equal measure.
Place it in the corner of your home office and kit it out with a basket full of cashmere throws and magazines for a midday power nap or work break. A small, modern side table is useful for a lamp or a place to put your coffee.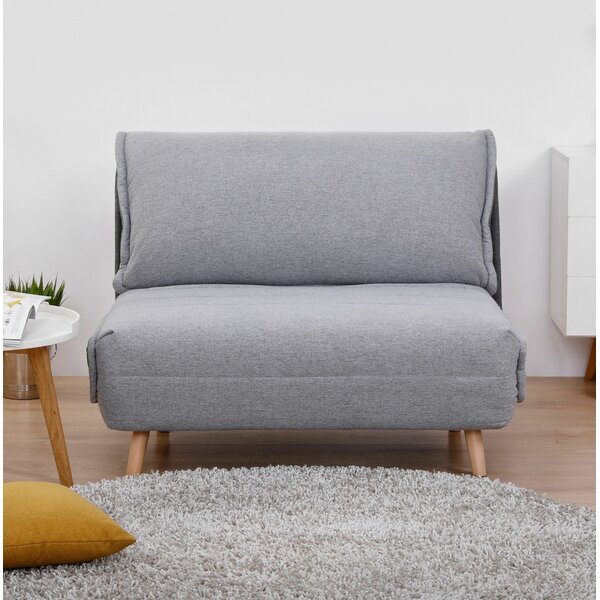 Minimalist; simple shapes; cozy accents; neutral tones and natural materials; modern, functional-focused furniture. This gorgeous grey chair, with its pine leg detailing and compact, minimalist design, is the definition of Scandinavian style and makes for an understated, nifty and practical addition to just about any space. Unzip the cushion, flip out the legs, and you've got yourself an equally chic spare bed for a very special visitor.
Pull together the Scandinavian style with additional wooden accents, natural textiles and carefully chosen decorative accessories such as traditionally crafted objects or artwork. Create that hygge feeling with a plush, textured rug and cushions in neutral tones.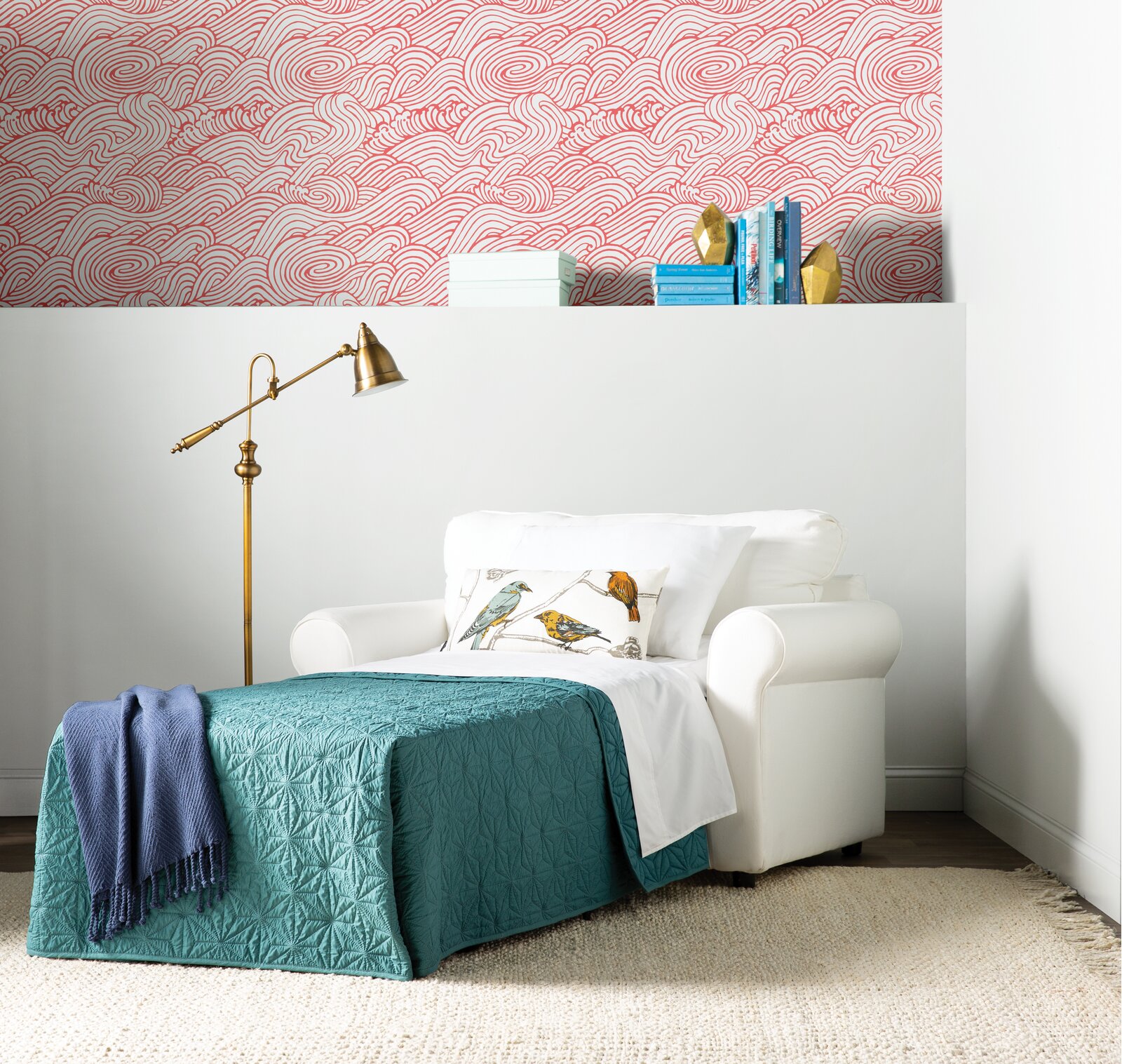 Have you ever seen a twin sleeper chair as cozy and inviting as this one? Neither had we! Make a welcoming reading corner in a kid's room with this oversized armchair to snuggle up in for bedtime stories, whilst also doubling up as a secret bed for sleepovers!
The neutral white tone and classic design of the armchair work with almost any decor. Treat it like a blank canvas; jazz it up with patterned cushions and a colorful throw tossed over the arm. To recreate this sense of cozy sleepover sophistication, keep a matching bedspread to hand, as well as crisp cotton sheets and a soft cushion for your guest to sink their head into.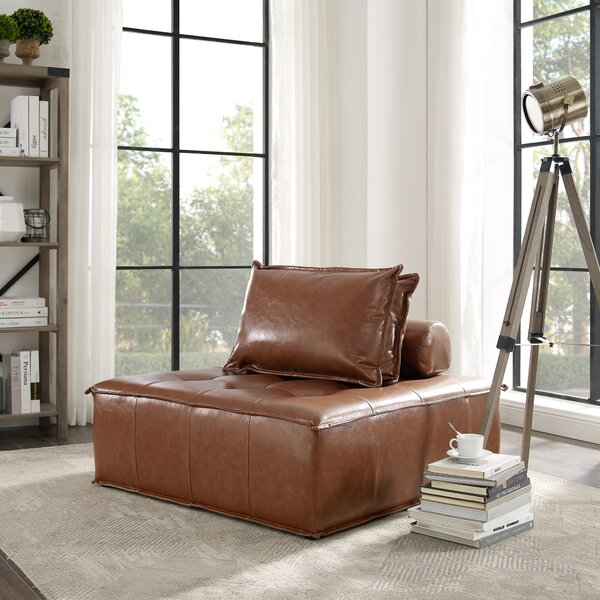 Not your standard twin sleeper chair, this sectional seating arrangement requires some creative flair. Remove the cushions and you have a timeless, leather ottoman. Add a unit and you have a chaise. Add another for a sofa or spare bed, or a fourth for an L-shaped sofa – it's like a big game of Tetris! Exhibiting irrefutable versatility and elegance, it is also durable, comfortable, easy to clean, and has hidden pillow storage beneath, when not in use – talk about functional furniture!
Most people think that sectionals only work in big rooms however they are ideal for maximizing seating options in smaller spaces, especially when placed in a corner. Start by working out how much room you have to play with, and take it from there!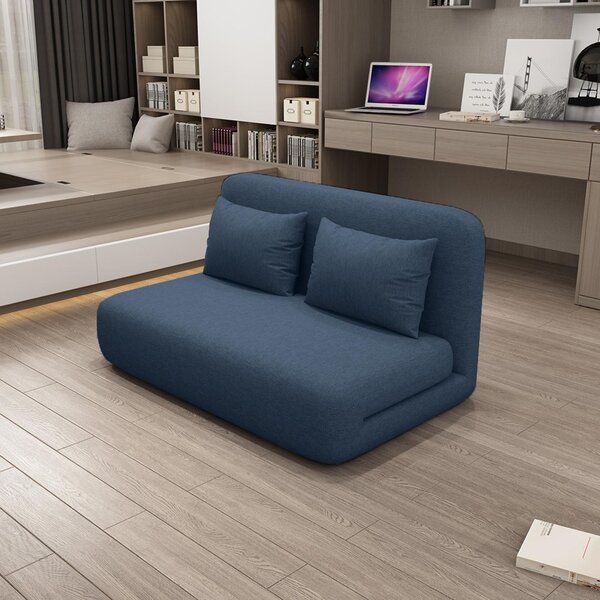 If portability is your number one priority, then this is your chair! Light in weight, it can be easily moved from indoors out and its innovative folding design allows you to manipulate it as desired, and store it with ease.


Throw a towel over it to make a sun lounger in the garden, or bring some spare sheets and take it for a luxury camping weekend away. Did we mention it has a removable, easy-cleaning cover?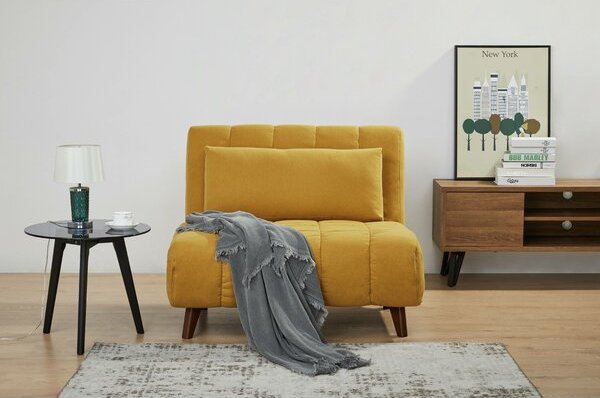 Bold, bright and beautiful! We can't get enough of this on-trend mustard yellow. Add a pop of color to the room with a statement piece, like this retro sleeper chair. Pick a color that represents you and reflects your authentic likes. It will undoubtedly make the room, and your heart, sing.
When incorporating accent colors into your interior, make sure the color is replicated around the room, for example with cushions, throws, or artwork. This helps create a sense of balance so that the statement piece doesn't look out of place.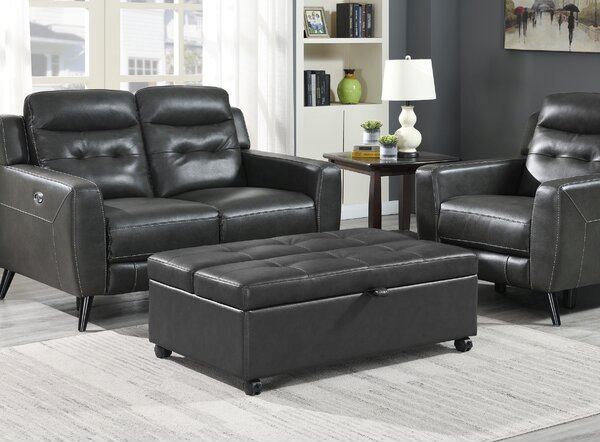 Another smart ottoman-come-chair-come-bed design, but this time with a snazzy pull-out function that quickly turns it into a last-minute bed for a surprise guest. We're already familiar with the versatility of the ottoman sleeper chair, however, a good trick to further maximize space is by tucking the unit under a console table and pulling it out as and when needed; it's even easier to navigate if it has wheels! Alternatively, use it to balance the room or fill up any empty corners – we'll leave that one to you!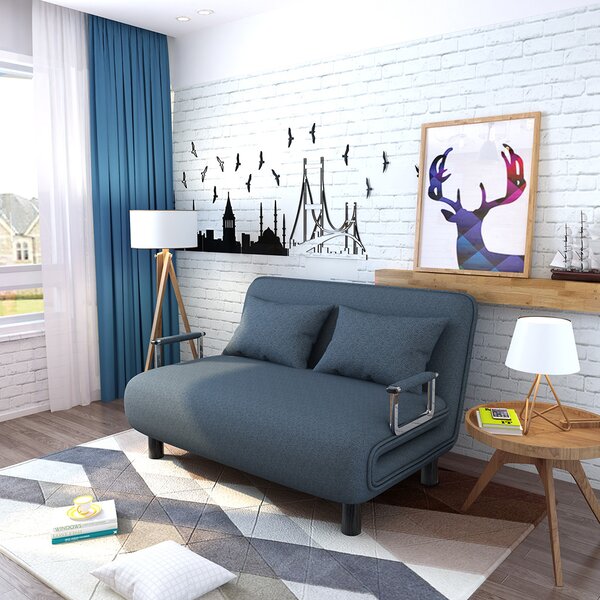 Portability? Check. Easy-to-clean, durable material? Check. Multifunctional? Check again! This contemporary design is lightweight and versatile, with five adjustable backrest positions. Lounge by day and host guests by night, the recliner and lay-flat sleeper combo is an unusual find, yet this clever design perfectly merges the two.
This is the perfect buy if you're looking for a chair you can move around the house. Use it to sit in the garden, watch a movie, or keep it on standby for when your out of town guests pop by.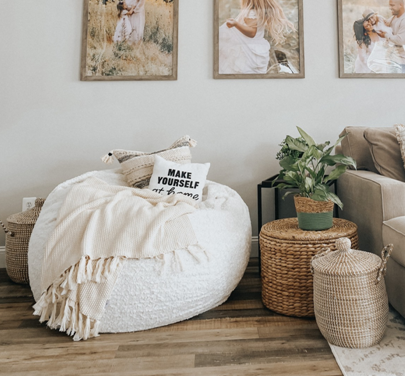 Feeling adventurous? Then go for something different and replace traditional seating with a big, puffy bean bag (or two). Not your standard bean bag, the usual beans have been replaced by a big foam mattress, ready to be unzipped and turned into a cushy bed perfect for slumber parties. Unlike a sofa, they can be easily moved from room to room – or garden!
Embrace this whimsical seating alternative and choose a fabric with a fun pattern or cool texture like this one – you needn't worry about getting it dirty because all the covers are machine washable. Keep some woven blankets and cushions in wicker baskets for the ultimate boho-chic look.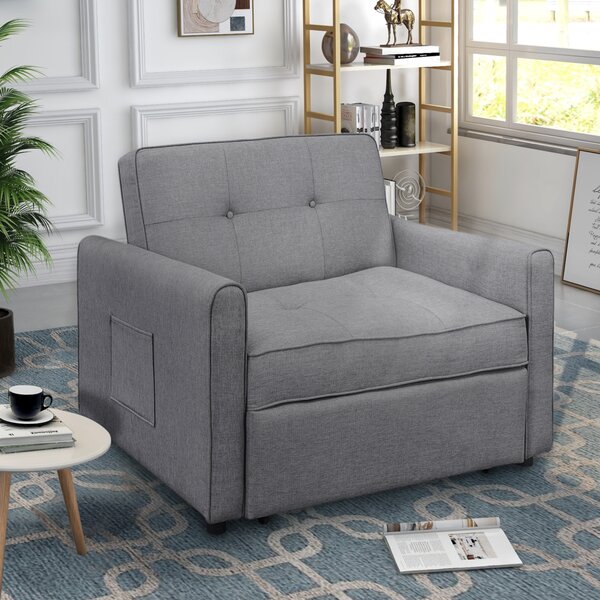 Just when you thought you'd seen it all, we present you a rare sleeper chair-breed: the 2-in-1 recharger sleeper chair. This innovative design has a USB outlet so you can charge both you and your device's battery simultaneously. It also has a side pocket to keep small essentials, such as chocolate treats, within reach.
Linen blends are a harder wearing and more crease and UV-resistant alternative to pure linen, with the same levels of softness and comfort. Bear in mind it's not very stain-resistant, so in the unfortunate event of a spillage, remove the stain as soon as possible with a diluted solution made of water and detergent, or baking soda, and blot it with a towel.