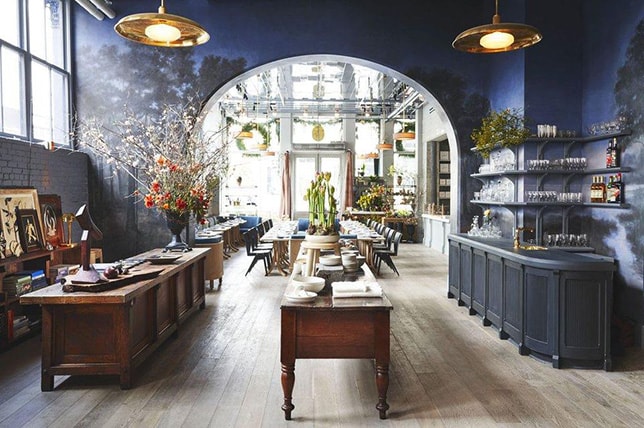 For all the time we spend on it, it's a good thing that there's plenty of inspiring, captivating Instagram accounts to get your creative juices flowing. Whether that be architecture, gourmet food, or interior design. But how do you find the best accounts earmarked for those 'in the know?'
From the good, the bad and the all-out ugly, we've compiled a short list of our favorite handles on Instagram that get us inspired, keep us entertained and leave us wanting more. Here's our take on the best modern interior design Instagrams we think anyone with a passion for design should follow.
Hilton Carter
A quick glance at his profile easily proves that Mr. Carter has a seriously enviable green thumb. Simply put, his images evoke a sense of mesmerizing delicacy marking his presence on the app as one of the best interior design Instagram accounts to follow – and that's because we consider plants an integral element in decorating a space.
Coming Soon
Peppy, stark and gorgeous, New York City's favorite independent interior emporium Coming Soon creates the coolest, yet utterly simple product still lifes that evoke the sensibility and humor of legendary photographer Juergen Teller.
Their feed highlights their well-curated array of goods and makes them one of, if not the best design Instagram accounts to follow.
Design Milk
Design news stalwart Design Milk delivers the best in new, modern goods and infuses their feed with stunning product drops and aspirational rooms, cementing its position as one of the best interior design Instagram accounts to follow in 2018 and beyond.
Sight Unseen
Online design magazine Sight Unseen has one of the best modern interior design Instagrams around because of their great taste and eye for finding the latest in smart, alluring objects that will leave you wanting it all.
 Lexden Home
For the best home renovation Instagram inspiration you can find, we suggest following self-proclaimed renovation addict Lexden Home who has been artfully documenting their dramatic residential makeover journey for those obsessed with before & afters.
Menu World
Obsessed with clever solutions for modern living, design firm Menu World's ultra sleek, minimal and perfectly balanced home goods mark their feed as one of the best design Instagram accounts to follow and a refreshing ode to chic simplicity.
Masters of crisp, beautifully lit pared down photography, their visually quiet yet stunning products and feed highlights their take on smart design, ultimately marking their efforts as one of the best interior design Instagram accounts to take note of in 2018.
Decor Hardcore
Often arresting, punkish and neon-infused, the rooms and locals featured on Decor Hardcore are anything but tame. Extreme in attitude and explicit in its aversion to bold maximalism, it's no wonder Gucci recently tapped Berlin-based founder Ksenia Shestakovskaia for a collaboration.
As the handle states, this account is not for the shy with its defiant, hardcore bent, yet it's one of the best Interior design accounts in 2018 we suggest you give a follow.
Scala Regia
Celebrating the decadent history of grand old world architecture, high-society icons, and legendary photography, Spanish print magazine Scala Regia's online presence is truly uplifting.
From Facebook to Instagram, they've positioned themselves as an authority on everything opulent, and grand, making them one of the most essential, best design Instagram accounts to take note of in the industry.
Restoring Lansdowne
Since there's always joy to be had in seeing the old come alive, Restoring Landsdowne makes its case for being the best home renovation Instagram account as of late thanks to their moody color palettes, exceptional taste, and expansive restoration project.
Design Seeds
Desingseeds feed is flooded with glorious color palettes inspired by captivating travel and nature photos and is sure to make your next paint color selection all the easier – that is, if you're able to narrow down a few faves as it can be quite the challenge.
Christies INC.
Since most of us can only afford to splurge on a Christie's auction house catalog, it comes as a relief that the world's most venerable auction house offers a stunning Instagram feed to glean some artful vintage inspiration.
From the grand masters to contemporary gems, expect to be floored and impressed with their mighty Instagram presence and thoughtfully directed photos.
Gracious Opulence
The handle says it all; the best in ornate, fanciful design. Gracious Opulence features some of the most beautiful, regal homes in the world expertly captured and peppers their feed with lively throwback images of high-society patrons whose sartorial style is beyond stimulating. For us, it's one of our favorite, aspirational interior design Instagram accounts to follow.
 The Old Piggery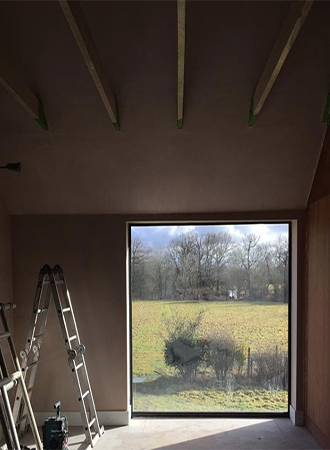 As a self-proclaimed interiors obsessed couple, there's inspiration to be found in the evolution of The Old Piggery's extensive renovation of their charming 40's era pig farm, complete with inspiring before & after images. For the best in home renovation Instagram accounts, we suggest you give them a follow.
Roman + Williams
New on the scene in New York City's retail-heavy SoHo neighborhood, Roman + Williams Guild marries the design firm's well-made objects with things they love including a flower shop and a flawless French restaurant – making it an epic, jaw-dropping experience and a destination you'll never want to leave.
Leave it to RW Guild to boast an equally inspiring social media imprint, establishing themselves as one of the best interior design Instagram accounts.
Please Hate These Things
Because interior design tastes are as subjective as anything else, everything isn't always pretty and inspiring. In comes the immensely amusing and puzzling account Please Hate These Things, the brainchild of interior designer Dina Holland. From the grotesque to the truly bizarre, Holland has an eye for finding the ugliest of home real estate listings and ludicrous design photos online and punctuates their horrid appeal with witty, sarcastic rants.
Though we all make mistakes, this account will have you reeling with laughter about the unfortunate design choices chronicled while yelling 'Why did they do that?!' out loud, making it one of the best interior design Instagram accounts to follow.
Have a go-to interior design Instagram account that we missed? Send us your top picks so they can be included as just like you, we are always on the hunt for the best new accounts that are certain to inspire.
Images via Instagram