Best Decorators and Interior Designers in Manhattan
Interior Design Guide
Kati Curtis Design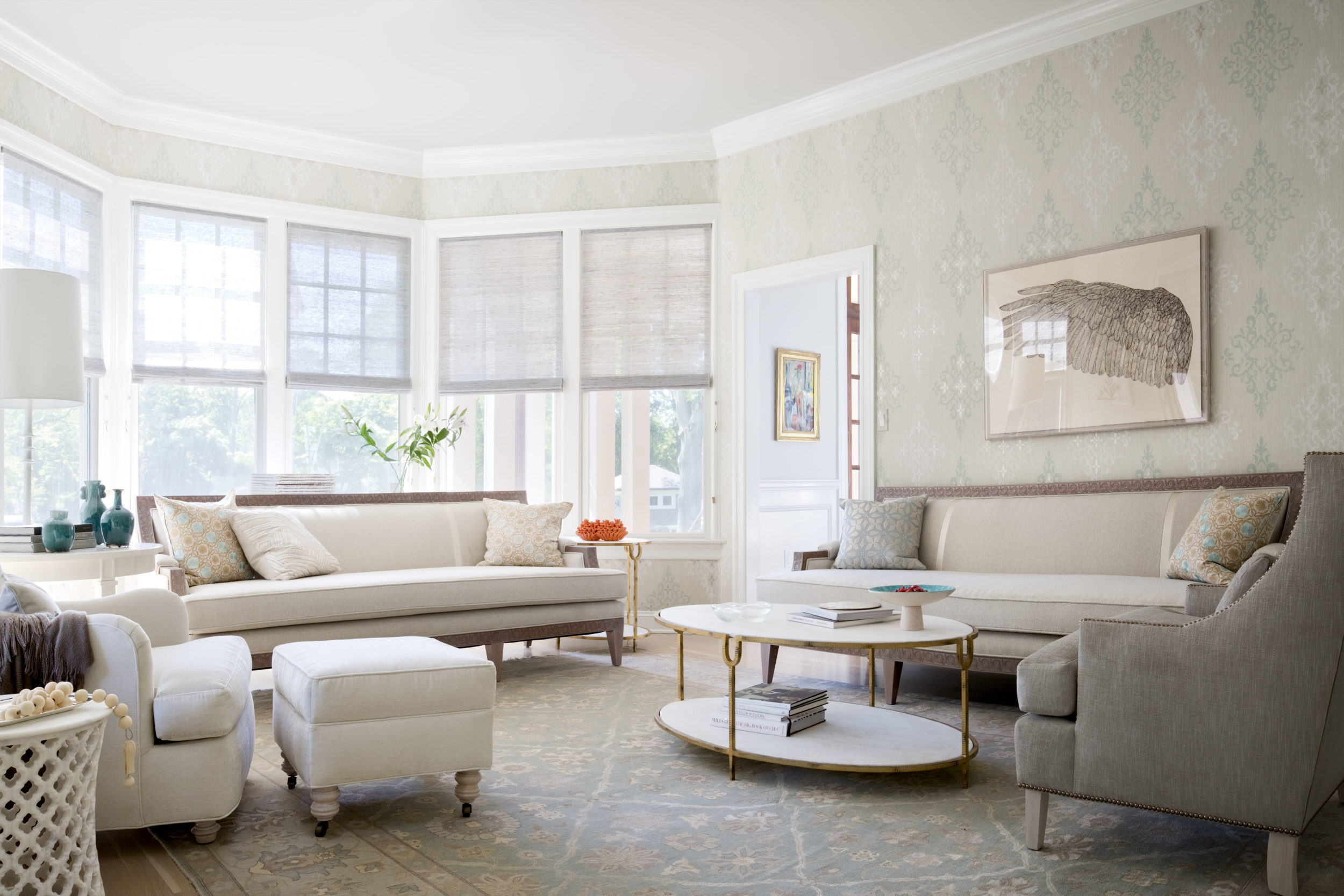 Kati Curtis Design is a full service, New York City interior design firm specializing in classic design with a global influence. Whether designing residential or commercial spaces, KCD has built a reputation on achieving highly individual results for a discerning, international clientele.
KCD crafts visual stories that become signature surroundings. Guided by clients' aspirations, as well as their diverse experiences, the firm designs singular interiors, which allow clients to fully express who they are, and what holds meaning to them.
Supported by an underlying thread of sustainable quality, Kati Curtis Design ensures that the clients' greatest investment is also their greatest source of comfort, pride and self-expression.
David Kaplan
David Kaplan Interior Design LLC is a distinctive and captivating interior design firm that creates stylish and functional spaces. Based in New York City, David Kaplan Interior Design LLC services clients in many communities including The Hamptons – Long Island, Manhattan, NY, NYC and Ft. Lauderdale, Florida.
With more than 30 years of experience, David Kaplan has the innate ability to design spaces to suit the lifestyles, desires, and tastes of his clients. David works individually with each client to develop a 'casual elegant' design aesthetic that focuses on incorporating natural, sustainable materials and infusing subtle references to nature.
David's design styles range from classic- to innovative, and he works collaboratively with each client to develop a unique expression to personalize and enrich their home environment, whether it is a tiny apartment or a sprawling compound. With a truly "universal design" approach, David is equally  skilled in designing  for all age groups – urban pads for young professionals, progressive and flexible environments for growing families, as well as mature abodes for retired baby boomers and empty-nesters to age in place comfortably.
Robert Passal Interior Designs
A Robert Passal interior is never defined by any one era, style or approach. Rather, it evokes personal comfort and sophistication. Timeless, collected, composed, and curated are words often used to describe his aesthetic.
Drawing from his own experiences, travels and keen insight, Passal continually hones his skill as a designer. When working with clients, he selects fabrics, furnishings, art and antiques that represent each person's individuality—whether contemporary or traditional. The finished product is a comfortable, enduring, yet richly layered space that breaks from the mundane to become the extraordinary.  He believes in "MIP" Making It Personal for each of his clients.
Clients currently range from professional athletes to celebrities, financiers, real estate developers, corporate leaders and homemakers around the country. Projects include commissions as diverse as the restoration of a temple, a luxe fashion boutique in Miami, Hamptons retreats, yachts and a Tokyo pied-à-terre.  He is currently at work producing lines of fabrics and furnishing with his signature look in an effort to allow his aestheric to be available to the general public.
Robert has earned accolades from Architectural Digest, House Beautiful, The New York Times, The Wall Street Journal, Forbes, House & Garden to name a few.  Recently he was awarded Traditional Home's "Top 20 Designers Award."
Décor Aid
Décor Aid is modernizing the old school art of interior design. As one of the nation's leading interior design firms, Décor Aid is transforming the industry by making luxurious design effortless and accessible.
During your free in-person consultation, your designer will help you define your needs and offer guidance on how to move forward with a detailed proposal with no minimum purchase. Our world-class team of interior designers were selected from the country's most distinguished firms, and they bring an unparalleled level of expertise and personalization to every project.
Clients get full access to Décor Aid's exclusive trade-only discounts, which range up to 50% off retail prices, and these cost savings often exceed our design fees.
Décor Aid's incredible home makeovers have been featured in ELLE DECOR, House Beautiful, New York magazine, and more.
Bilhuber & Associates, Inc
Jeffrey Bilhuber has a uniquely American perspective that breathes new life into tradition with a confirmed understanding of modern sensibilities. He mixes periods and design ideas with a confidence and instinctive style whose rules are self-evident: practicality and sheer beauty.
He is the author of four highly acclaimed books published by Rizzoli. His first book, Jeffrey Bilhuber's Design Basics, with a Foreword by Anna Wintour, Rizzoli 2003, is now in its sixth printing. Its follow-up, Defining Luxury: The Qualities of Life at Home, continues a tradition of reaching his broad and diverse market, articulating the mood of a nation, and forecasting the essential goals of the many or few. In this third book, The Way Home: Reflections of American Beauty, Bilhuber shares his reflections of personal histories and family life, not grand gestures of presentation. In other words, decorating with soul. His latest title, American Master: Notes on Style and Substance with a Foreword written by Bilhuber's client Mariska Hargitay, represents his curated point of view on design.
Vicente Wolf Associates
For the past three decades Vicente Wolf has fostered the global development of his brand through a simplicity-driven principle that infuses his many creative endeavours: interior design, photography, art collection and global travel. From the spacious light-filled loft in New York City where his company is headquartered, Wolf and his team at Vicente Wolf Associates build on his passion for design, maintaining an impressive portfolio that spans multinational conglomerates and private homes to hotels and restaurants across the globe.
Always on the lookout for new ways in which to inspire the world of design, Wolf's eye for detail has created a reputation for quality appreciated by his discerning client list, the creative industry as a whole, and his international partnerships with some of the world's top luxury brands. Award winning designer, international speaker, book publisher, lauded retailer and celebrated business partner, the designer now heads up two companies: VW Home by Vicente Wolf and Vicente Wolf Associates.
Tony Chi
Tony Chi distinguishes himself from other designers because of his temperament. He is a perfectionist; meticulous, unwavering and possessing an intensity that provokes emotion, never allowing indifference. His design transcends ephemeral curiosity entertained by the surface of things. He understands that design without functionality is hollow and functionality without people who care to utilize it defeats the purpose. In his own words, "any designer can create a dazzling body but I want to create spaces that have a chance at building a soul." He doesn't merely deliver aesthetics, he delivers an experience.
Tony Chi and Associates is indeed known for attention to detail, for orchestrating rich compositions of shagreen and lacquer, aqueous glass mosaics and textured wood veneer, supergraphic-laminated glass and prismatic mirror. Yet to focus solely on such things would be missing the point. For Chi believes in what he calls "invisible design," the notion that, much like good service, a hospitality space should elicit a positive response without necessarily making you aware of why.
Shawn Henderson Interior Design
The creative process of Shawn Henderson begins by listening to his clients then contemplating how design can make their lives more beautiful. The beauty is in the details: lightness, flexibility and cleanliness. He sees newfound beauty in old materials and furnishings, and often reclaims them in fresh new ways. The furniture that he design reflects familiar forms, but the lines are pared down and more pure. Often he is drawn to serene palettes punctuated with rich splashes of color. No one element stands out – the layers and unexpected mix achieves a harmonious balance.
Building from these principles, putting a home together is a joy, one that has resonated with his clients and the design world. Henderson's Designs have been published in Architectural Digest, Veranda, Elle Decor, Luxe, House Beautiful, The New York Times and NY Spaces.
Fawn Galli Interiors
Fawn Galli Interior Design is a full-service residential and commercial firm with extensive experience in all aspects of interior design from construction management and renovations to overseeing every detail of the decorating process. Fawn brings a fresh eye and modern mastery of color to her design. With a nod to the past but a focus firmly tuned to today, she creates inspired interiors that meld the traditional and the modern.
Fawn's work has been featured in Elle Décor, Architectural Digest, House Beautiful, Lonny Magazine, Domino, New York Times, and the Wall Street Journal, among other outlets.
Nicole Fuller Interiors
Nicole Fuller Interiors is a full service interior design firm, specializing in luxury residential and commercial interiors. From ground-up construction to smaller decorative installations, the spaces created by Nicole Fuller and her team are powerful and always entirely unique. Nicole Fuller Interiors is best known for seamlessly layering contemporary and traditional motifs, and for bespoke finishes, from custom furnishings to hand-painted wall treatments.
Fuller's designs do not adhere to any particular style, as every project and space is unique. Having a thirst for new challenges and a desire to push the boundaries, Fuller's refusal to accept the status quo is what drives her powerful sense of style. Continually allured with the ever-changing market of products and technology, Fuller is particularly adept at using cutting edge materials in original and innovative ways.