Are you looking for an established local decorator but aren't sure on how to find the best Riverside interior designers for your home or commercial space? For the best in custom interior design services to upgrade your space, we've researched top design talent throughout the Riverside, CA area to meet every need and match every budget of yours.
From a beautifully finished simple room refresh to a major gut renovation, we've compiled a comprehensive list of the 10 best Riverside interior design companies as a go-to resource for your next home décor project.
From the mid-century modern to the contemporary
design styles
, here's our take on the top Riverside interior design companies to take note of for your space.
Veneer Designs
Boasting one of the best portfolios we've come across when surveying local Riverside interior design companies servicing the area, Veneer Designs also handles remodel and new construction projects for discerning clients looking for fresh takes on modern décor.
To cut to the chase, their commercial and residential projects feature the epitome of covetable California cool like no other design firm in the region.
Michelle Dokey
A top-rated Riverside interior designer and event planner, Michelle Dokey provides a light-handed take on breathtaking interior design that feels distinctly of the moment without surrendering to design trends for the sake of it.
Instead, the spaces she creates radiate with a fuss-free sense of everyday glamor that's both practical and extraordinary. Her work is light and simple to keep the eye focused on the brilliant design she brings in.
Décor Aid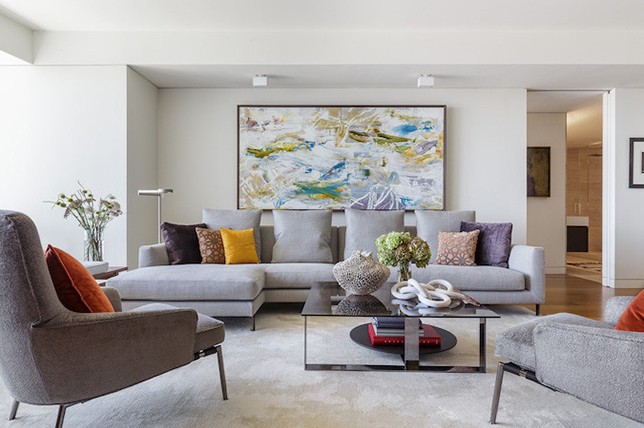 Décor Aid has elevated the art of interior design throughout Riverside with a seamless approach to projects big and small. As one of the nation's leading interior design firms, Décor Aid has transformed the industry by making luxurious design effortless and accessible.
Beginning with a complimentary in-person consultation, your interior designer will help you define your needs while offering their wisdom on the best practices to move forward with a detailed proposal and no minimum purchase. Our premiere team of savvy interior designers were selected from the country's most distinguished firms, and they bring an unparalleled level of expertise and personalization to every project.
Riverside area clients also receive complete access to Décor Aid's exclusive trade-only discounts, which can range up to 50% off retail prices, with these cost savings often exceeding our flat-rate design fees.
Décor Aid's inspiring home makeovers have been celebrated as life-enhancing works of art by the best interior decorators and have been featured in ELLE DECOR, House Beautiful, New York magazine, and more.
Dupuis Design Group

With a goal of creating spaces that convey each client's lifestyle, taste, personality, and creativity, the Riverside interior designers at Dupuis Design Group are masters at creating distinctive and rich exterior and interior design for both commercial and residential projects.
While not strictly minimal, the work highlighted in their portfolio is perfectly curated, pared down, and pitch-perfect, to say the least.
Tarra Vizenor
The Riverside interior designers at Tarra Vizenor specialize in remodeling, design consulting, and home décor and create spaces that are light and airy with bold elements of high-functioning, high-design that's certain to find appeal for the long run.
Benedict August

Founded in 1997, the design duo and their team of award-winning Riverside interior designers bring practical approaches to each client's project while injecting their residential and commercial spaces with warm and inviting interior décor that's not short on inspiring style.
Denise Morrison

The Riverside interior designers at Denise Morrison Interiors are devoted to blending their client's vision and needs in every decision they make.
Along with a portfolio that beautifully highlighting their takes on a variety of alluring design styles, we appreciate their open-minded approach to designing places that clients expect, rather than the other way around.
Rollins Andrew
Bringing with them a lifetime of experience in interior design to clients, Rollins Andrew has been collaboratively transforming homes for clients throughout California.
As third generation Riverside interior designers they create rich takes on charming old-world décor unlike any others in the area and come dedicated to quality services, transparent practices, and an affirming enthusiasm for every client's unique project.
Modern Nest

Understanding great design as being transformative has inspired the Riverside interior designers at Modern Nest to create sumptuous interiors throughout the area that place importance not only on beautiful design but also on the much-needed balance between form and function.
Their interior projects feature delightful riffs on updated mid-century modern design for the unexpected of everyday glamor and twists on classically minded décor.
Nate Fischer
Nate Fischer Interiors is known for creating approachable spaces that aren't short on trusted design practices due to their mastering of combing the best of modern and classic interior design styles.
As Riverside interior designers taking pride in delivering great décor to a roster of clients nationwide, their portfolio boasts a slew of inspiring projects featuring modern takes on everything from mid-century modern to updated Hollywood Regency.