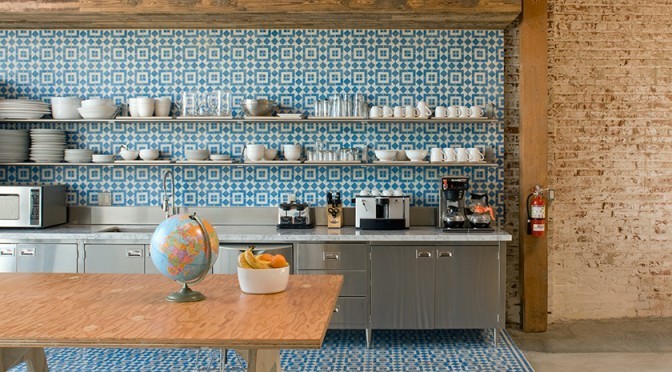 It seems only yesterday that the design world and blogosphere were prophesizing the now ubiquitous reign of white subway tile. Over the course of the last several years, those shiny, 3×6 rectangles have popped up everywhere, from the backsplashes of trendy kitchens to the walls of chic hotel bathrooms. These days, however, designers and architects seem to have moved onto an altogether different form of surface covering: cement encaustic tiles.
Distinct because of their use of inlayed pigmented clay (rather than a painted surface), encaustic tiles have a long and illustrious history, dating from the middle ages onward. Cement encaustic tiles in particular came into vogue during the mid-nineteenth century after they were displayed by the company Garret & Rivet at the 1867 Paris Exposition. A long-lasting, durable surface, cement encaustic tiles are a wonderful way to impart pattern and color into unexpected places. Below, we've rounded up some of our favorite examples of these back-on-trend beauties.
Blue and White Bathroom Tile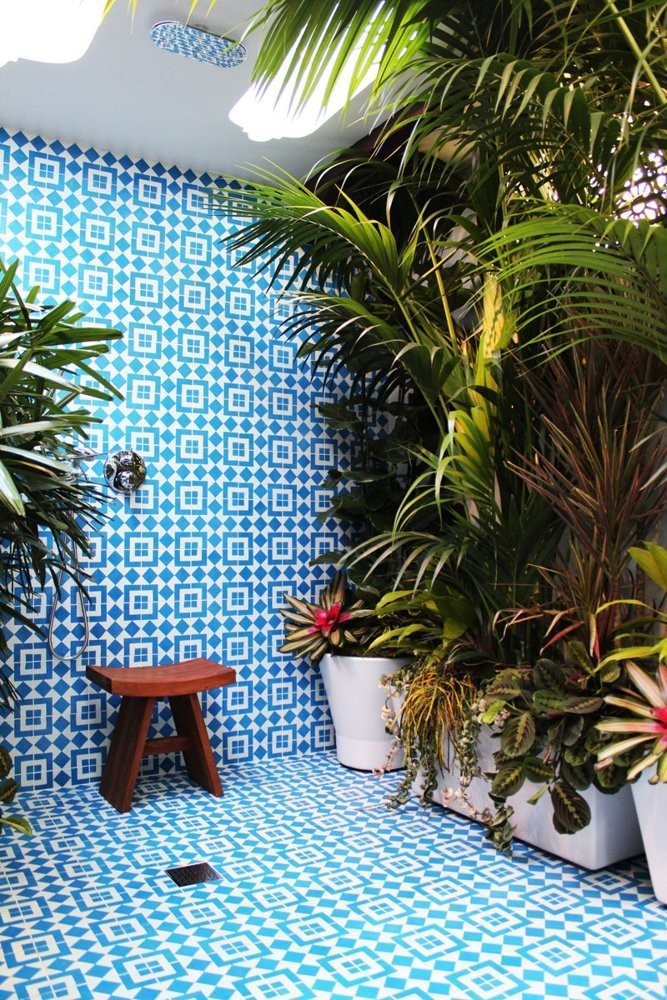 Blue and white tiles cover every surface of this Long Beach, California bathroom. Via Apartment Therapy.
Black and White Kitchen Tile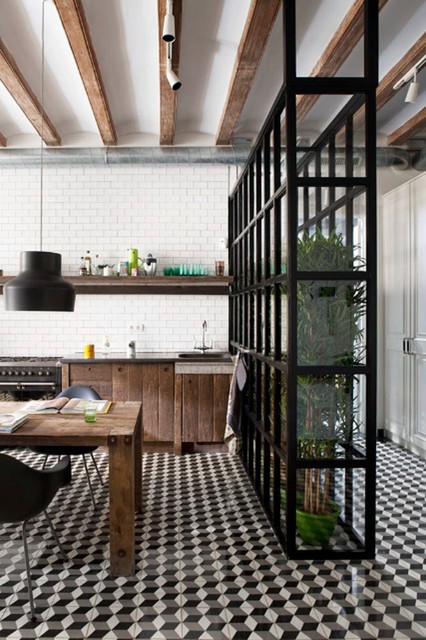 Illusionistic block tiles play off the rectilinear elements in this kitchen designed by architects Egue y seta. Via Houzz.
Blue and White Cement Tile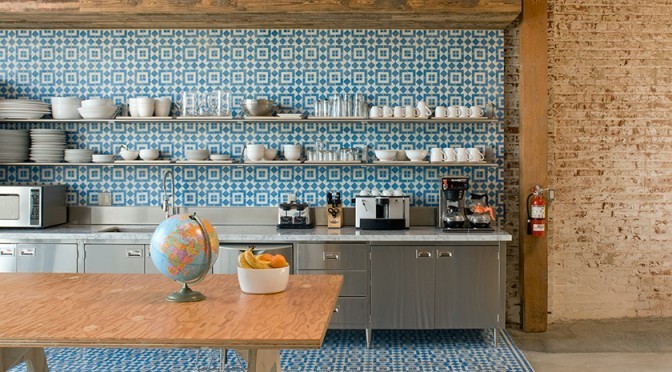 A tile backsplash continues into the floor of this Hollywood home by Shubin +Donaldson.
Black and White Bath Tile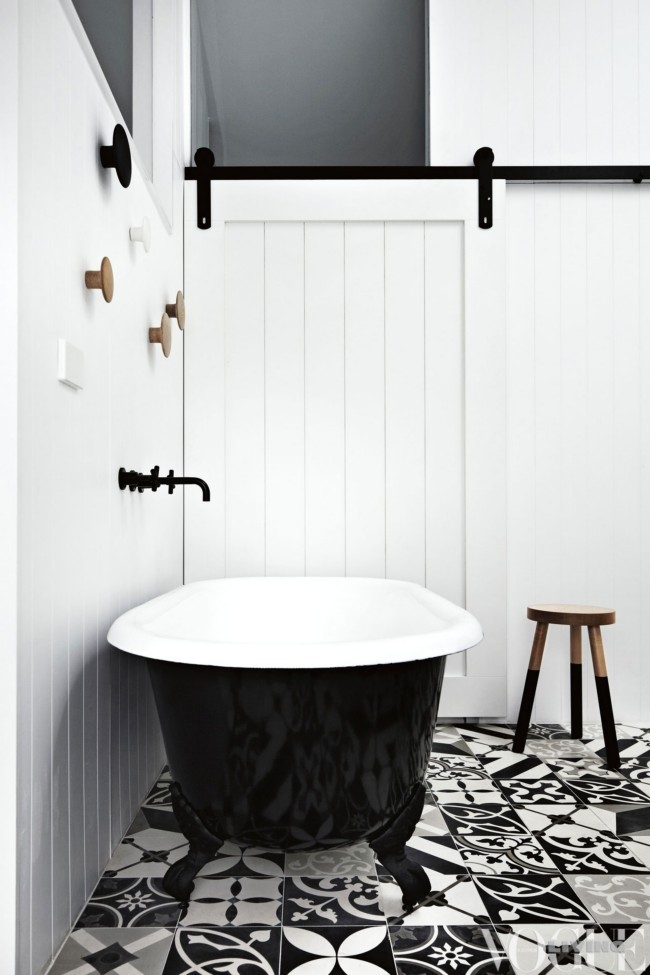 Architect Steven Whiting used patterned black and white tile to add softness to the industrial look of this bathroom. Photo by Sharyn Cairns. Via Vogue Living.
Black and Gold Wall Tile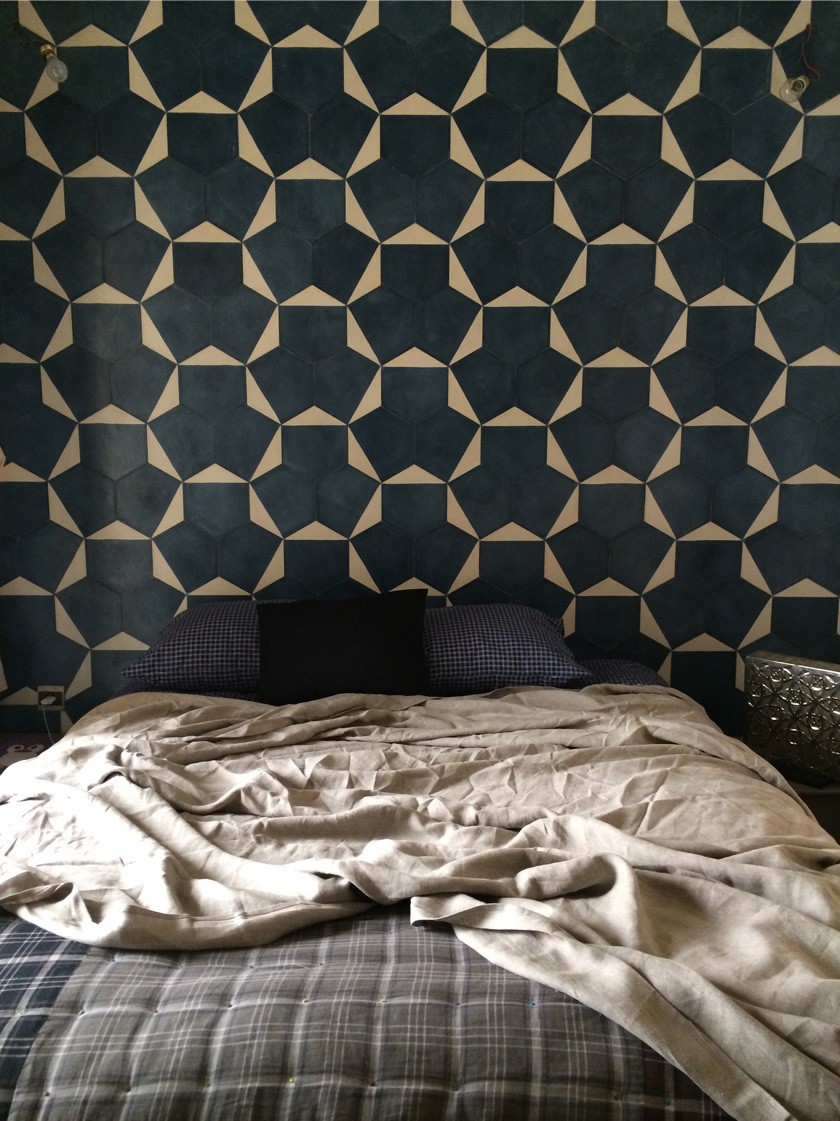 A simple pattern of mint green and white triangles decorates this Portugal kitchen. Design by Sara Antunes Mário Ferreira Arquitectos, photo by José Campos. Via Divisare.
Green Cement Floor Tile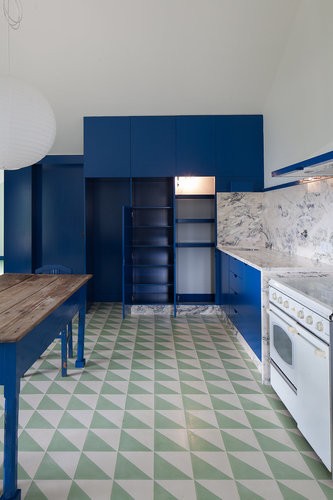 Black and white tiles ornament the floor of designer Jessica Helgerson's "Alhambra" kitchen.
Moroccan Kitchen Tile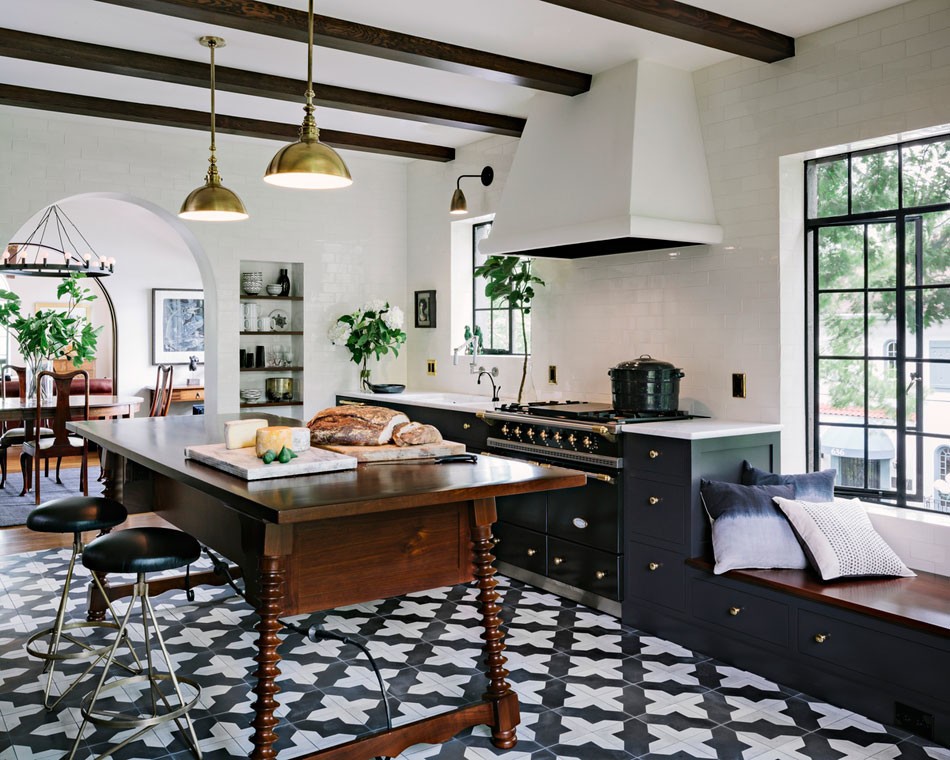 Tiles by Mosaics Marti decorate the floor of this luxurious Barcelona apartment. Design by David Kohn.
Retro Mosaic Tile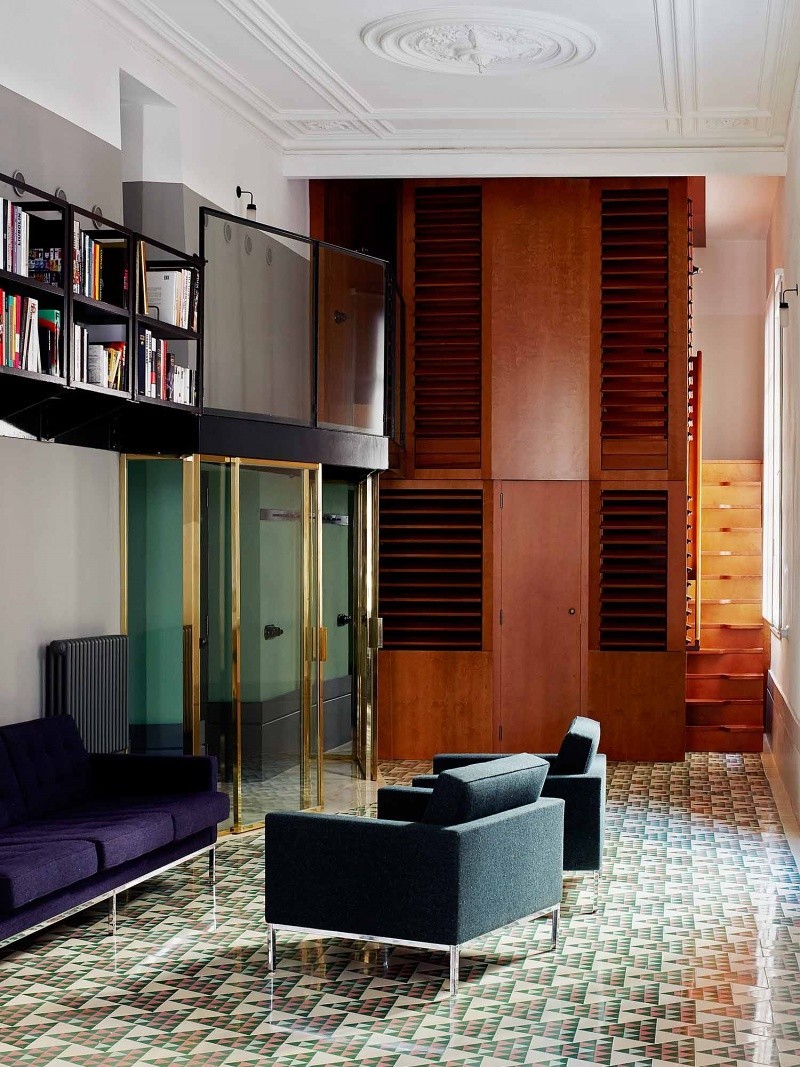 Claesson Koivisto Rune's "Marrakech" tiles, handmade in Morocco.
Blue Moroccan Tiles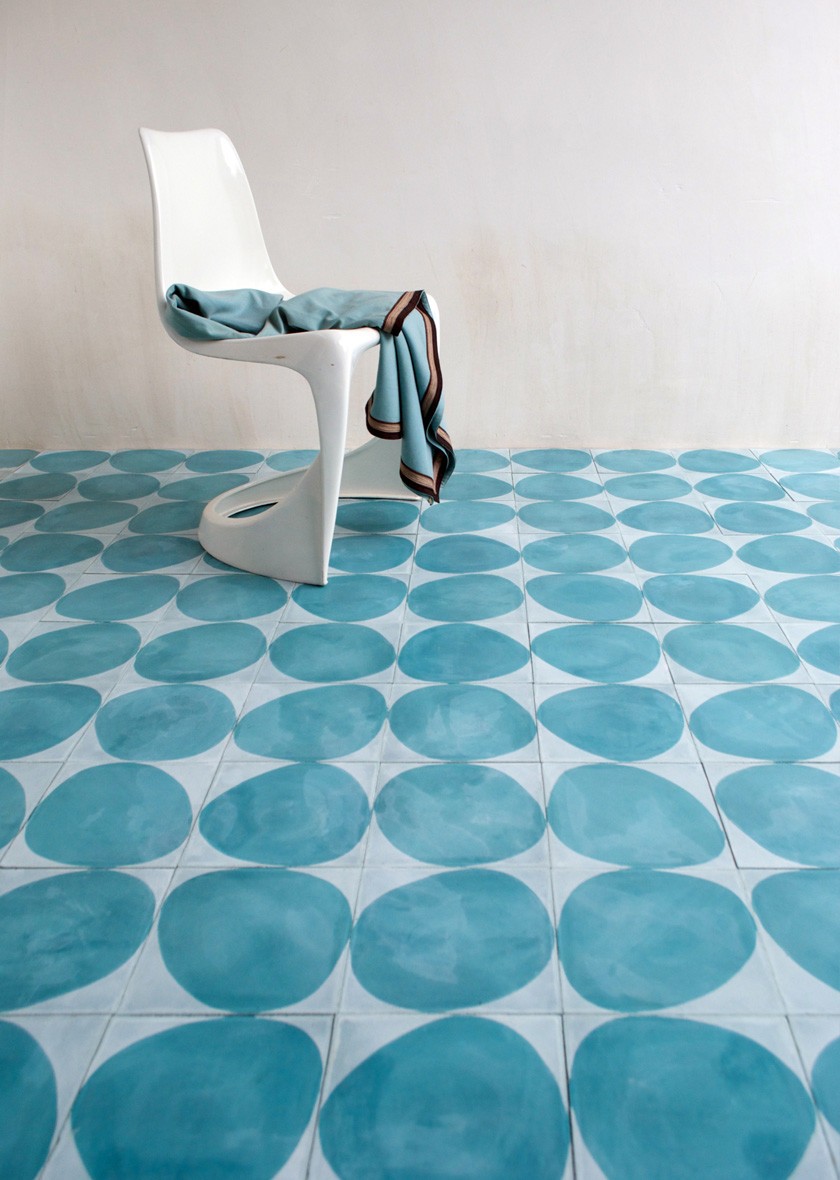 A São Paulo home designed by architect Paulo Mendes da Rocha. Image via Non Sono Qui.
Colorful Mosaic Tile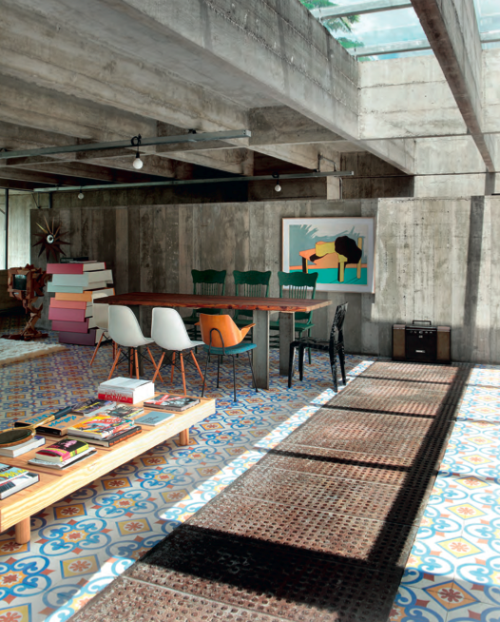 Black and white patterned tiles dress up this Portland, Oregon bathroom. Via The New York Times.
Encaustic Bath Tile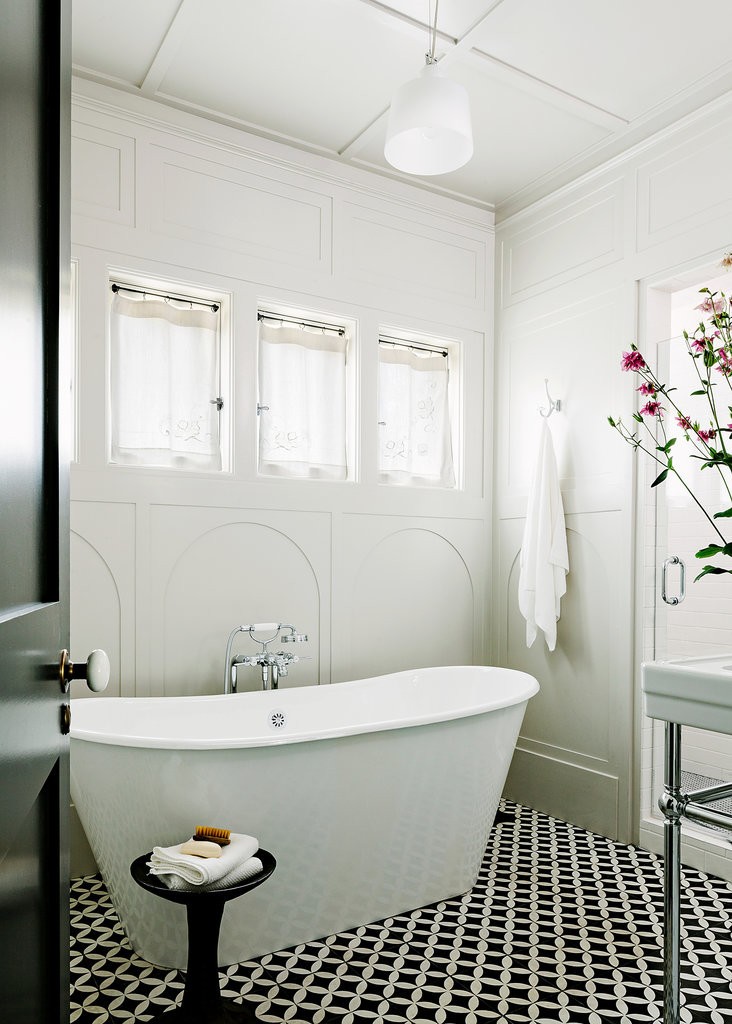 An array of cement tiles acts as a "carpet" beneath the dining table in this kitchen by Pikcells.
Patterned Kitchen Tile