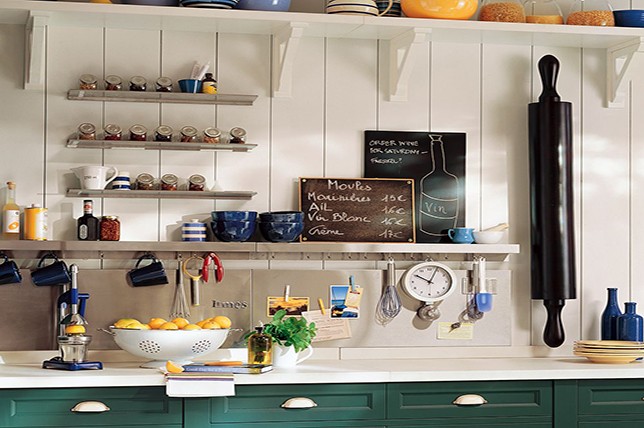 Just snagged a great first apartment on the Upper East Side with your best friend but can't afford to fill it? Interior designers often work on a budget and have some great ideas for young professionals who are just starting out. Paying the rent and decorating your apartment are not mutually exclusive.
Sean Juneja is one of New York City's most venerable interior designers and has plenty of experience under his belt. Here are his top five tips for decorating your pad on a budget.
Of course, the first place you'll probably stop in is IKEA if you're searching for utilitarian inexpensive furniture. Juneja suggests using IKEA, especially for stackable storage units to keep items from accumulating on the floor. If you're looking for some more unique finds, Grey suggests searching in H+M Home, Zara Home, and Muji. She also notes that kid shops often have some fun (and wallet-friendly) items like lamps, mirrors and furnishings that can work just as well in an adult space – try Land of Nod or PB Teen.
"Hang mirrors near a window to open up a space and bring more natural light into a room," comments Juneja. If you're looking for an easy way to make your dark apartment brighter and happier, let the sun shine in. Plants are also a great way to do this as well, notes Grey: "Plants breathe life, color, and texture into sparse rooms. Emphasize your tall ceilings with trees. If you're limited on space, try vertical or hanging planters." Head to Home Depot for both mirrors and plants on the cheap.
If you're going to splurge on anything, insists Grey, it should be your couch. You want your living space to be comfortable and a couch is something that should last a few years at least. When living with something for an extended period of time, you want to know that you'll be happy with it. Be sure to try it out before you buy. There are a few discount furniture shops around town that offer great quality items for less.
Sometimes all it takes to perk up your little studio is a splash of color. Juneja suggests, "If you¹re lucky enough to have a pre-war apartment, try painting its traditional trim and molding with rich colors (dark grey or royal blue). It¹ll enhance the architecture and add an upscale feeling without breaking the bank." Of course, that's only with express permission from your landlord — keep in mind you may have to return your apartment to its original coloring when you do decide to leave.
Both designers agree: art on the walls makes a space homier and happier. Comments Juneja, "A wall of framed photos and art can make a space look immediately more pulled together." Whether you make it yourself or buy it from someplace like Etsy, be sure to frame it nicely and curate your wall space accordingly. The more art you hang – and the more you feel connected to that art – the more effective your space use will be.