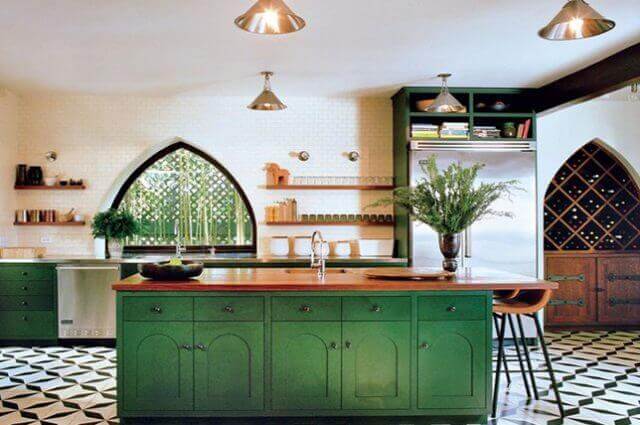 Whether it's the new year or a new season, there's plenty of inspiring home improvement ideas to help you make the most of your space without having to spend a small fortune while doing so.
To get you set for the year ahead, we asked Décor Aid interior designers to share their takes on the best practices and routes to make your everyday life all the better that you should take note of.
Go For An Energy Refresh
Anytime you're about to begin any kind of décor update, our interior designers suggest taking a survey of what you think works and what doesn't from room to room, while also taking in the spirit of each area.
Use those cues to edit, eliminate, and bring in what is truly needed to revitalize the energy of each room for a more positive charge when you think of your home and how it makes you feel.
Update Hardware
Affordable and easy enough for just about anyone to accomplish is to update drawer and cabinet pulls for ones that are more contemporary yet timeless.
By updating hardware you can give a second life to older units while making them look current and all the more attractive.
Reconsider Tabletop And Shelf Décor
One of the best home styling tricks that won't cost any money and can be fun in the process is to redo tabletop and shelf décor placement.
By doing so, you'll make everything feel fresh while getting to highlight accessories, books, and art that were less seen before.
Rethink Your Daily Routine
Whether you're a morning person or not, think about your daily routine and how you can better it to your home's advantage.
From making your bed every morning to tidying up, adding just about 10 minutes dedicated to your home every day can drastically cut cleaning and maintenance time in the long run. And you'll ensure that you walk into a clean and soothing home every time you return.
Switch Things Around
If you've been looking at the same layouts and furniture placement year after year, why not consider a stylish reboot to make everything feel anew?
Scan your home and think about what could work better somewhere else in another area for a quick room refresh that'll also revitalize the look of your home. Plus, you're sure to come across some 'why didn't I think about that before?' moments that'll keep you motivated to follow suit every few seasons.
Consider What To Toss, What To Update
Take a quick walk through your home and survey what you do and don't need from room to room to help you declutter, while making more space for what counts.
From tired linens to outdated tech to expired toiletries to books you no longer need, you'd be surprised at how many superfluous items you'll come across that you simply can't justify holding on to.
Bring In More Storage
As furniture designers continue to develop genius concealed storage solutions from year to year, we suggest exploring new options that'll have little impact on your current décor.
After all, if you've got cherished pieces and things you simply can't let go of for one reason or another, why not store them in the best looking way possible?
Go Modular
If you're looking for extra space to display collectibles, art, and books, but are short on square footage, think about areas from room to room where you can affordably install modular shelving to clear floor space and keep everything organized.
From children's rooms to extra kitchen shelving, just a few here and there can make all the difference when it comes to maintaining a clean, organized home.
Clean Or Switch Out Pillows
Often neglected, if you're not cleaning your pillows on a regular basis, our interior designers suggest replacing them at least once a year.
Though pillows can last for up to three years when properly cared for, when they're not, they are magnets for dust mites and allergens. But if you have been routinely cleaning them, fold them in half to see if its time for a replacement as if they don't bounce back, they're no longer going to do your back any good.
Bring In Plants
Whether you've got a green thumb or not, plants not only help bring a room to life, but they can also double as beautiful air purifiers to boot.
Easy to source and affordable at that, there's plenty of plants to discover that are much simpler to take care of than you think. Plus, you're sure to find joy in seeing something organically transform thanks to your efforts.
Images via Pinterest