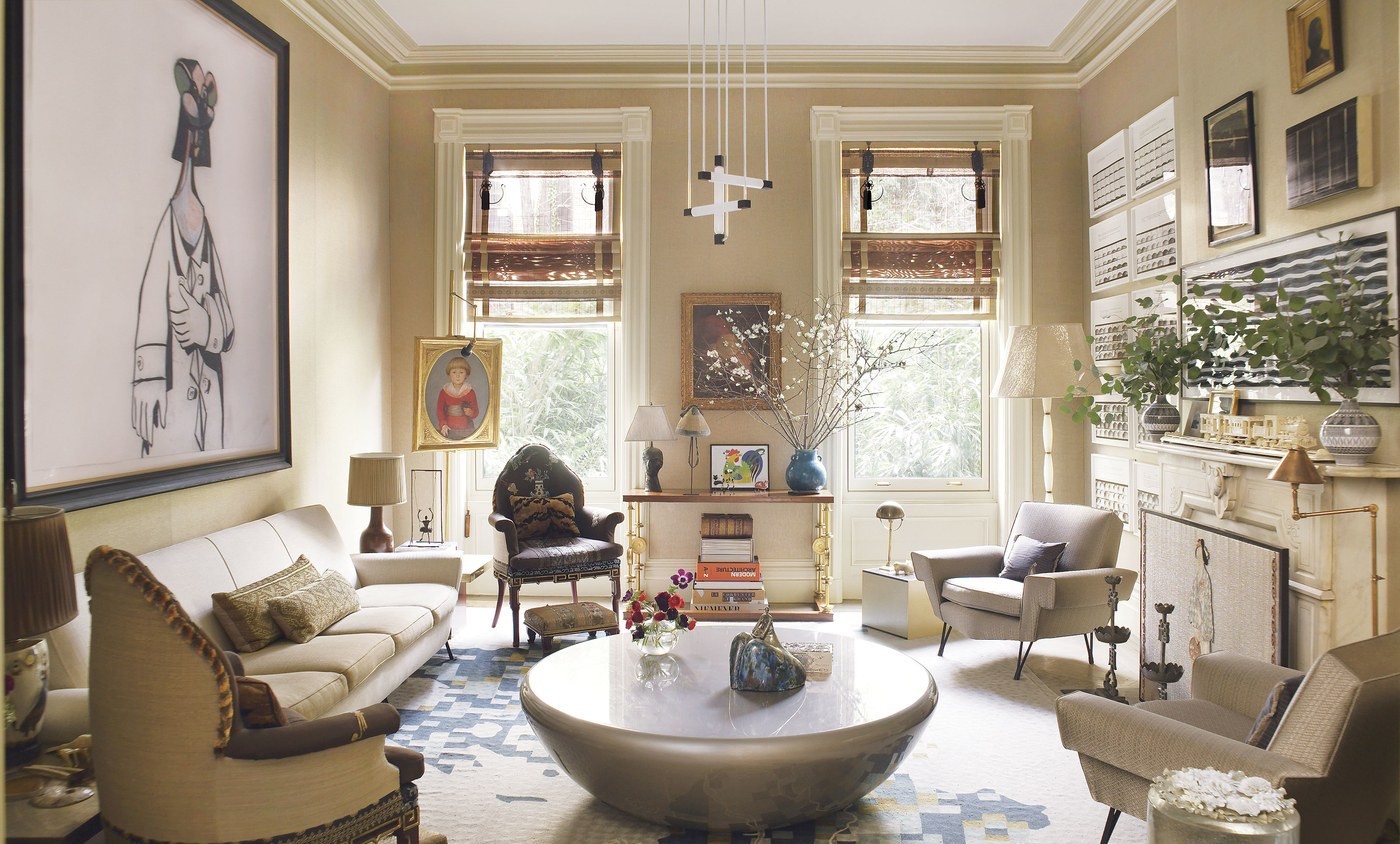 Luxury furniture pieces and a stunning space aren't enough to create a beautiful home. Ultimately, it's furniture arrangement that makes or breaks a space. Have no fear. Our senior designers have these tips for creating the perfect furniture arrangement.
Don't Back Yourself Into a Corner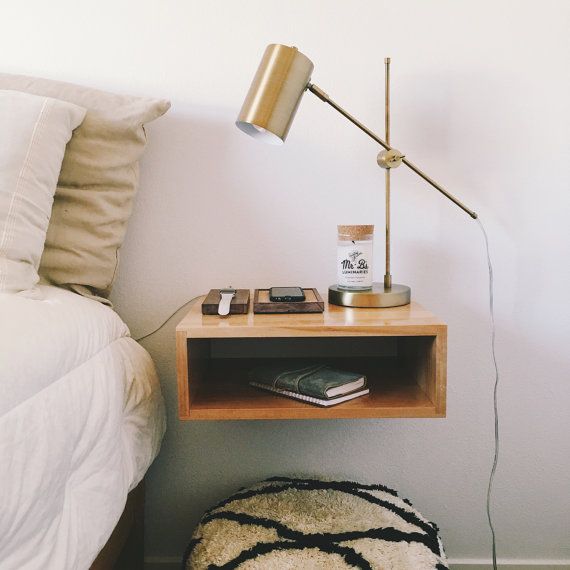 In a space-saving pinch, it can be temping to place your bed in the corner of a room. But resist temptation, and make sure that you can get in and out of bed on either side. And if you're looking to save a bit of space, consider installing a pair of floating nightstands.
Image via Pinterest.
Heaviest Furniture Away From the Door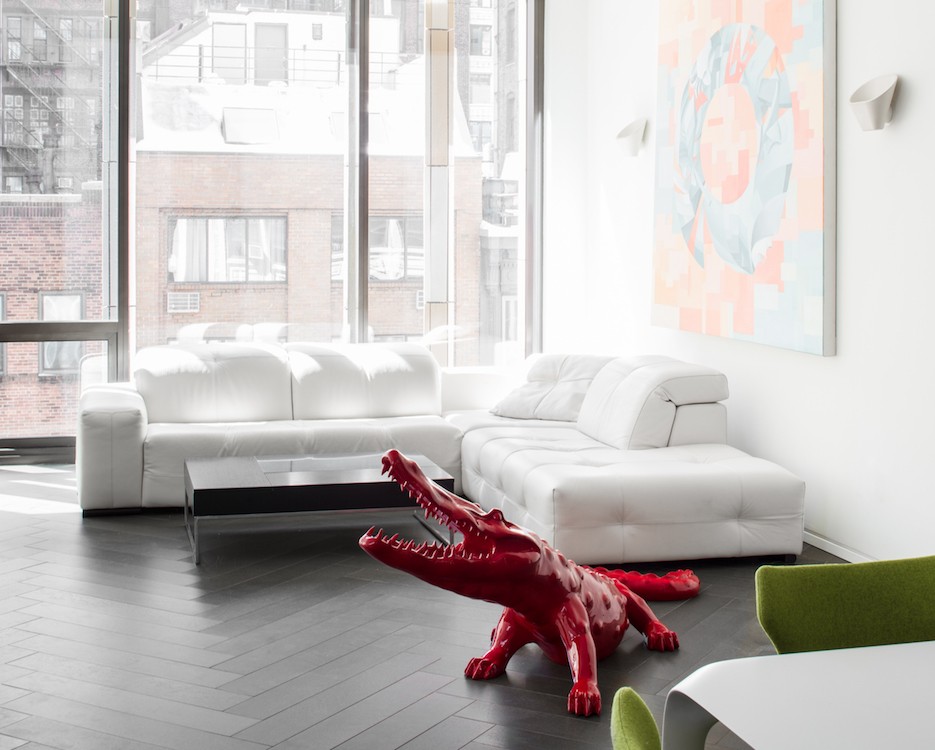 Wondering where to position your king-sized bed or the double-wide sectional sofa? Place them as far away from the door as possible. Check out how we did it in this Flatiron townhouse. 
Pro-tip: don't put your sofa right up against the wall. Give it a few inches, and it'll make your space feel more expansive.
Flow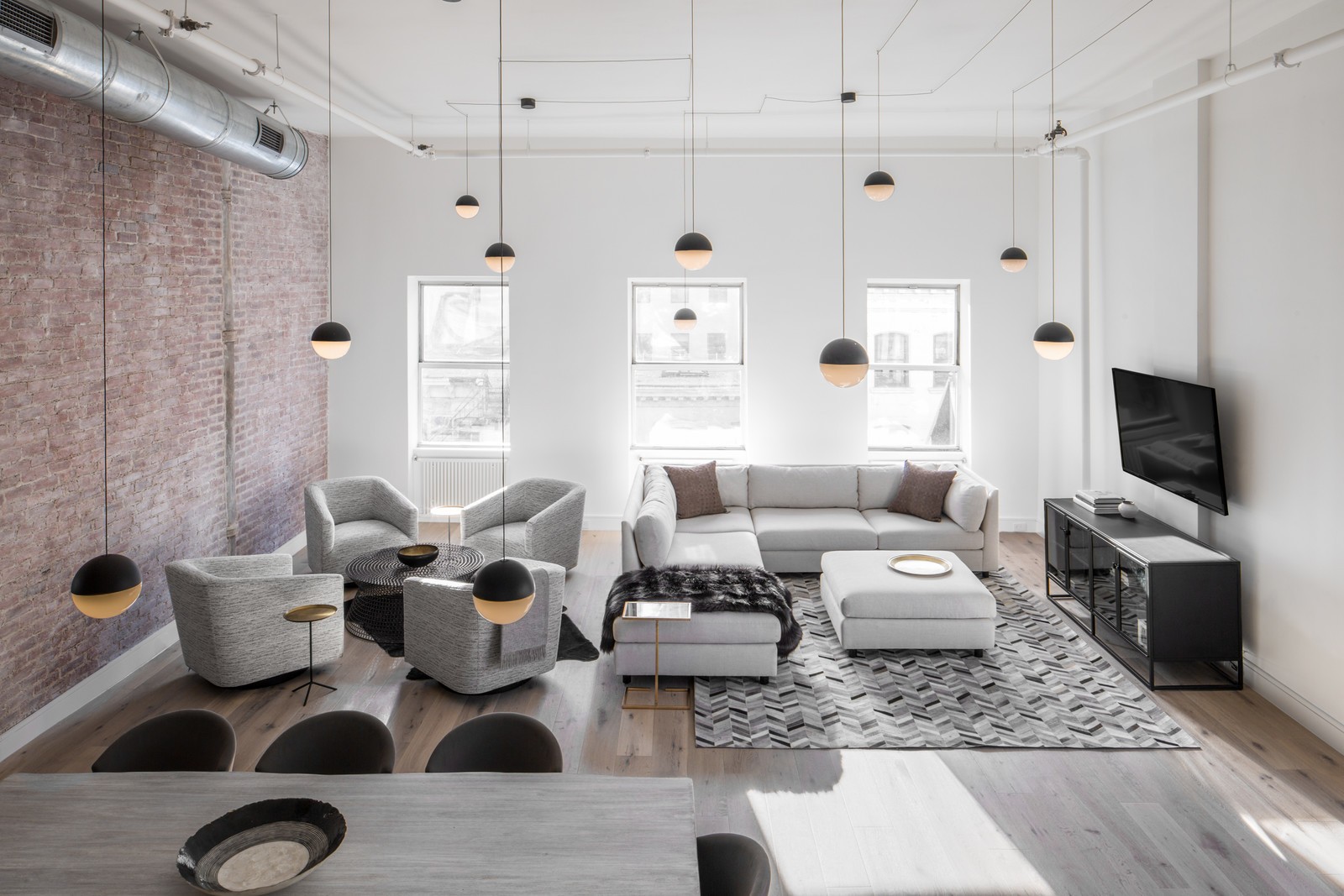 Having a symmetrical home layout is important, but you should also consider how you'll walk through your space. In this TriBeCa loft, we laid out the home to serve as a space for entertaining. Guests can start in the cocktail nook, move to the dining room for dinner, and end the evening watching a bit of television.
Area Rugs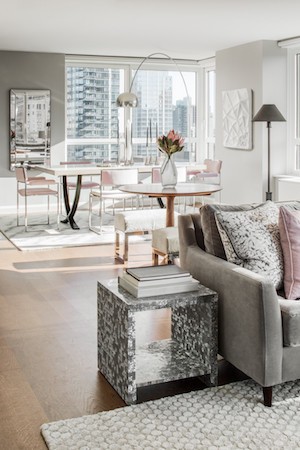 If you're trying to determine your furniture arrangement, it can be helpful to start with area rugs, particularly if you have an open-layout space. Demarcate each space in your home with an appropriately sized area rug, and then start populating it with furniture pieces. In this Upper East Side luxury condo, we placed area rugs in the living room and dining room, to make the areas feel distinct and separate.
Line the Perimeter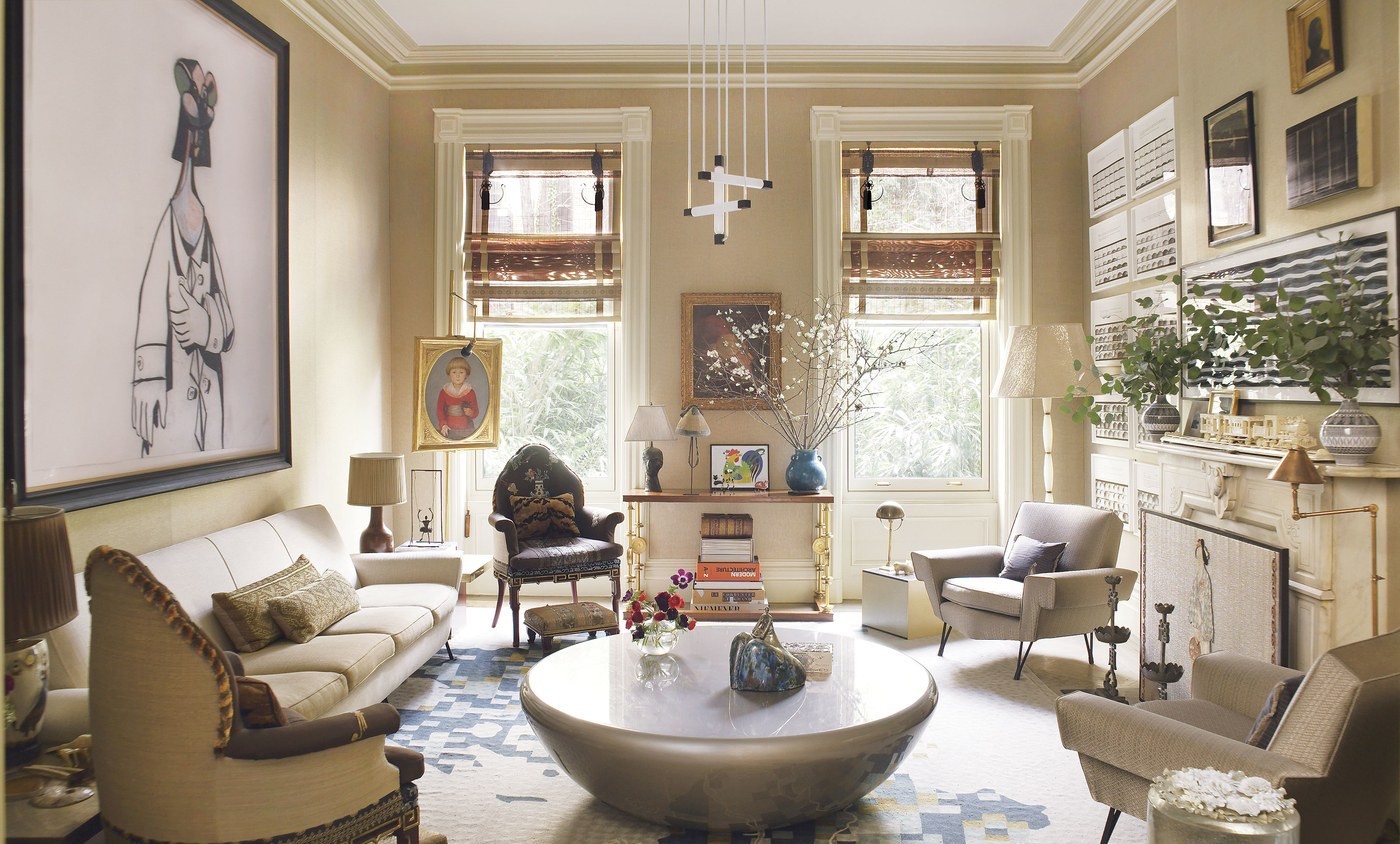 Once you have your area rugs laid out, then it's time to place your furniture. In the living room, your couch should line the perimeter of your area rug. In the dining room, center your table over your rug, and place chairs accordingly.
Image via Architectural Digest.
Multiple Coffee Tables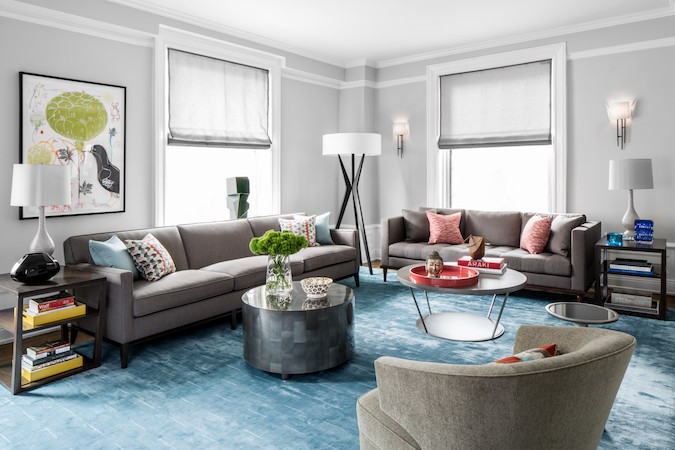 If your living room is particularly large, or if your living room is a high-traffic area of the home, then consider going for multiple, smaller coffee tables instead of one large piece. In this Upper West Side family home, we placed three circular coffee table in the living room, so that our clients can easily move through the room, and so that guests can set their drinks down, wherever they're sitting.
Don't Block the View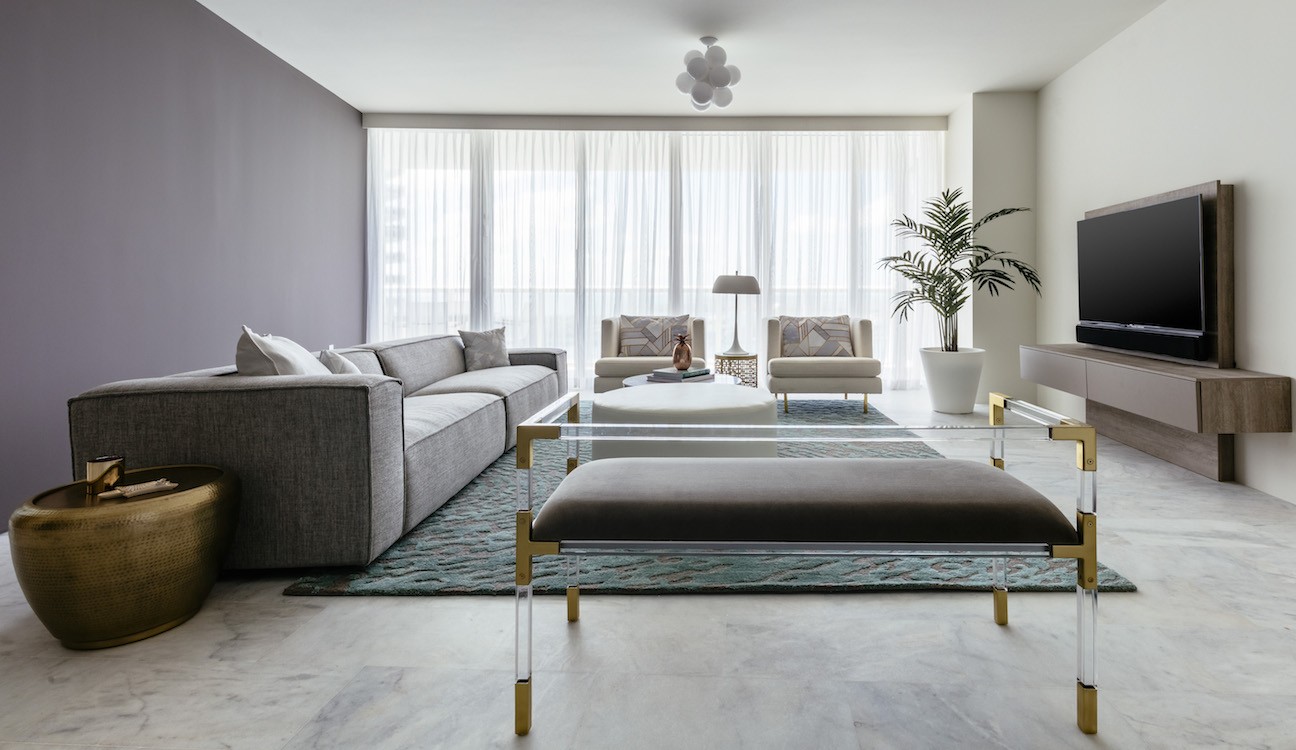 When picking a furniture layout, place arm chairs, chaises, and benches against the window. It's the best way to maintain sight lines in your apartment, without creating a wonky design layout. This Miami Beach luxury condo is on the 30th floor and has postcard views of the Miami harbor. So to maintain the view, we sourced low-profile furniture pieces, and placed two arm chairs up against the windows.
Bookshelves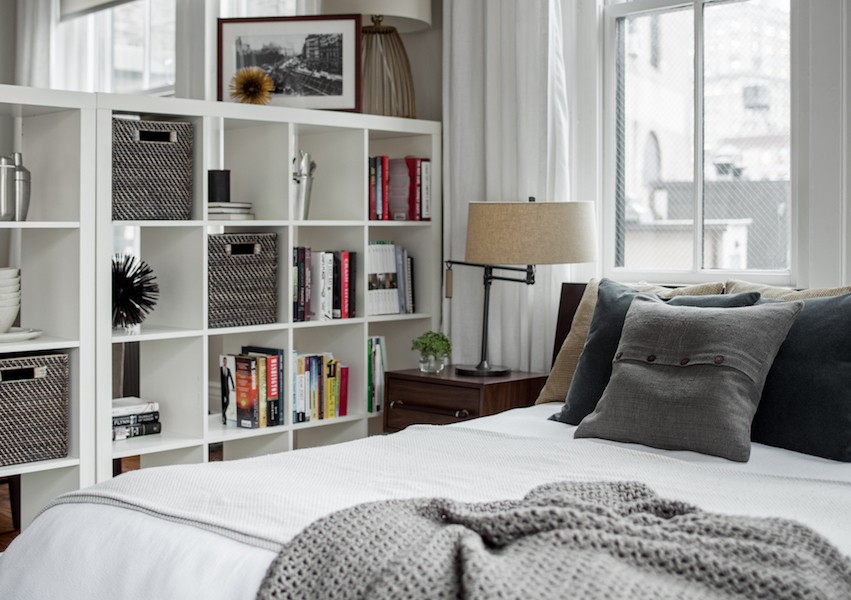 Bookshelves are good for more than just books. If area rugs aren't enough to demarcate the different spaces in your home, then consider using bookshelves to corral different spaces. In this chic, rustic loft overlooking Union Square, we placed a set of bookshelves between the dining room and the bedroom. Besides creating a more cohesive and distinct layout, it also gave our client more storage options.