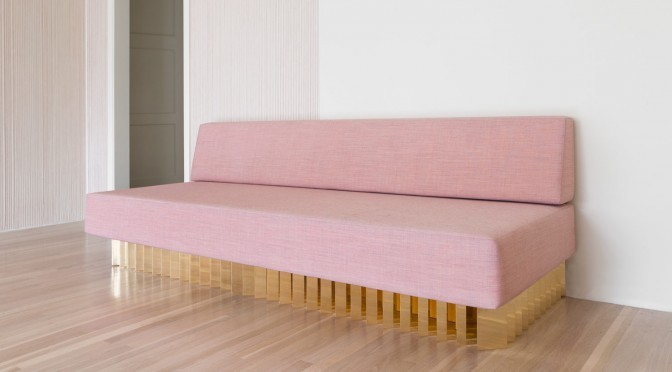 It's difficult to think of a color more divisive than pink. For a hue that is known for its lightness, it comes with a surprising amount of baggage—vehement proponents and detractors, knee-jerk associations (some good and some bad), and a meaning that seems to be ever in flux. Despite its sordid history—or perhaps because of it—pink seems to have become the color du jour, gracing the pages of avant garde decor magazines, the walls of über-stylish homes, and the designs of some of today's most promising makers. What was once seen as a distinctly "soft" choice has now become this year's boldest statement. From furnishings to wall colors, these are fourteen of our favorite ways to incorporate pink into your own interior design plans.
Pink and Marble Walls
Paired with rich materials like marble and copper, the color pink achieves a soothing, luxurious look. Styling by Jessica Hanson. Photo by Sam McAdam-Cooper. Via Fancy.
Pink Steel Clock
Pink Side Chair
Pink Wire Side Table
Pink and Brass Sofa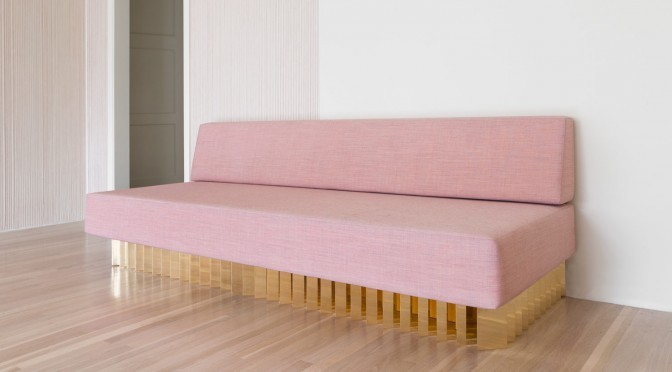 Pink Glass Vase
Pink Knitted Sofa
Pink Tray
Pink Grasshopper Lamp
Pink Paint Swatches
Pink Armchair
Pink Tray Table
Pink Jacobsen Chair
Dusty Pink Chairs