When house-hunters compile their lists of must-have features for their future homes, "big kitchen" typically takes the number one spot. It's no surprise why. Often considered the "heart" of the home, the kitchen is where we spend most of our time, from cooking, to eating, to entertaining friends and family. The larger the size, the better one can hypothetically tackle all three—without the fear of running out of room or tripping over all of the kitchen appliances and detritus that seem to accumulate no matter how hard one tries to stay organized. Indeed, more than a luxurious master bathroom, a two car garage, or a dedicated space for the washer and dryer, a decently-sized kitchen can make all the difference between "ehh" and "ooh!"
Despite its obvious perks, however, a spacious kitchen is a luxury that can be hard to come by—especially if you're living in the middle of a big city. For those in the market for a condo, rental, or studio apartment, the option of a luxe, airy kitchen may be un-realistic and, quite simply, non-existent. Fear not, though! With the aid of a skilled interior designer, contractor, or even just some DIY ingenuity, even the tiniest of tiny kitchens can be made to be just as fully-featured, functional, and fabulous as its large-scale counterparts. Below are twelve stunning, modern, and surprisingly small-space-friendly kitchens that pack a whole home's worth of brilliant ideas into their limited areas.
Minimalist Kitchen
The kitchen of interior designer Michel Penneman features a narrow kitchen table that cantilevers out from the space between windows. Photo by Ricardo Labouble for Architectural Digest Espana. Via Dust Jacket.
Old World Kitchen
Space-Saving Kitchen
Kitchen Island
Modern Kitchenette
Gold Galley Kitchen
Blue Galley Kitchen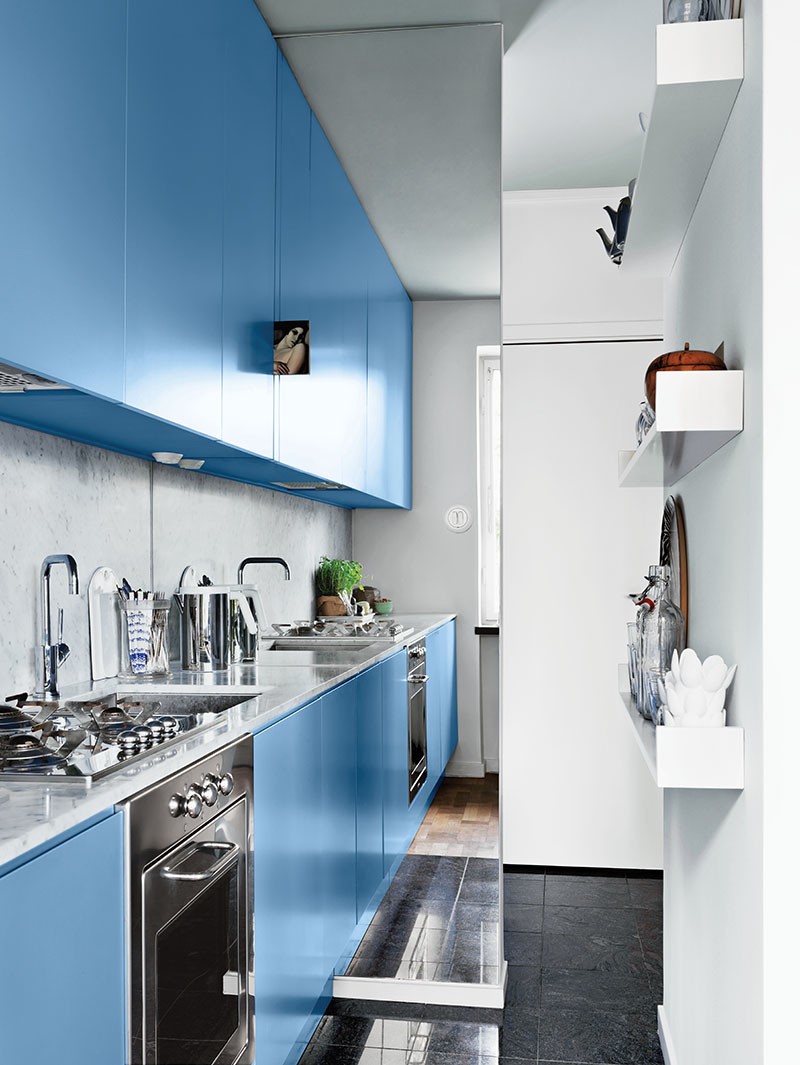 Vintage Kitchen
Hidden Storage Kitchen
Rustic Kitchenette
Gray Kitchen
Studio Kitchen