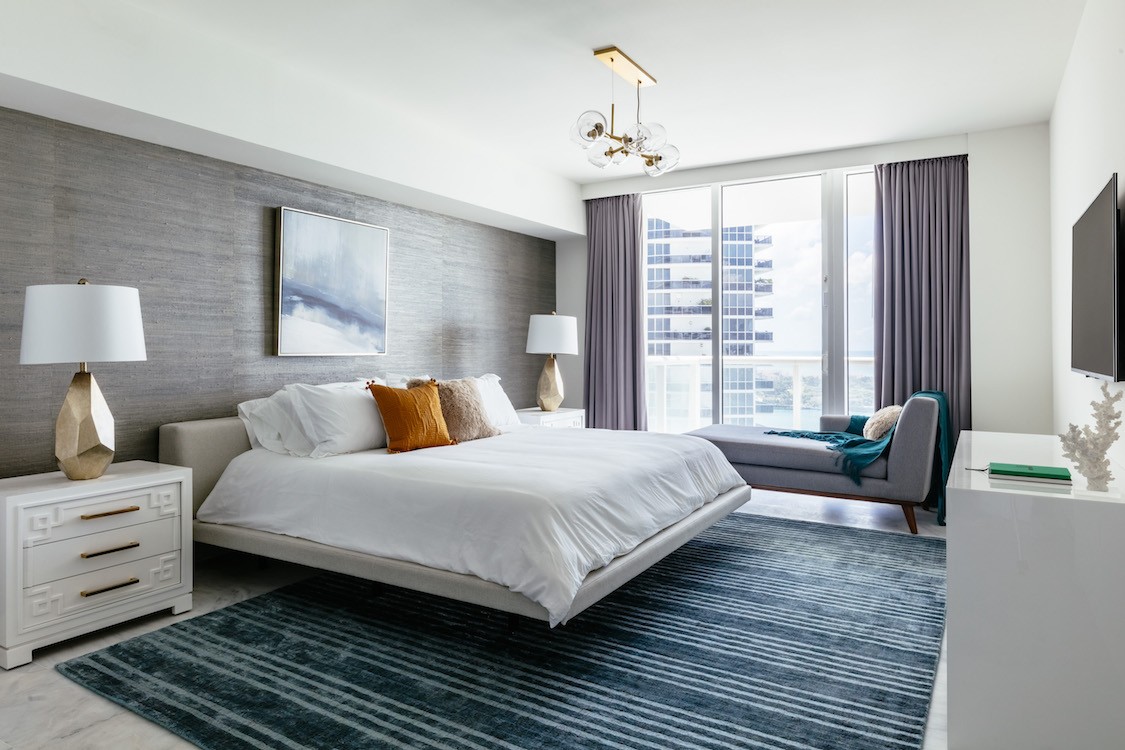 The weather is, finally, getting warmer, which means that summer is upon us. In addition to hitting the gym and updating your wardrobe, don't forget to give your home some summer lovin'. Our senior designers have these tips to get your home ready for summer. 
Summer Accesories
Getting your home ready for summer doesn't involve a total redesign of your space. But consider a few accesories that will brighten up the common areas of your home. In this Westchester family home, we sourced a colorful selection of pillows and decorative table objects. In addition to complimenting the living room's colorful art pieces, they give the space a warm, and summery vibe.
Outdoor Furniture
If you're lucky enough to have an outdoor space, then you'll definitely want to put it to use this summer. Dust off the patio furniture, and bust out some outdoor seating cushions.
Pro tip: If you aren't sure what to do with your outdoor space, then consider a small fire pit. Arrange it around your patio furniture the way you would a coffee table in your living room. To balance the angular elements of this rooftop patio space, we selected a circular stone fire pit. 
Swap Out Your Curtains
If you didn't already swap our your curtains during the spring, then you should definitely do so now that summer is approaching. We recommend white sheer window treatments: they're a chic option that will protect you from the sun without making your space feel humid. Check out how sheer window treatments keep this Upper East Side luxury condo feeling light and airy. 
Swap Out Your Bedding
The down comforter that you've worn like a cape for the past six months has no business being out in the summer. So swap out your heavy sheets for something a bit lighter. For a airy, durable option, pick out a light-weight cotton set, like we did in this Sag Harbor weekend getaway.
Swap Out Your Area Rug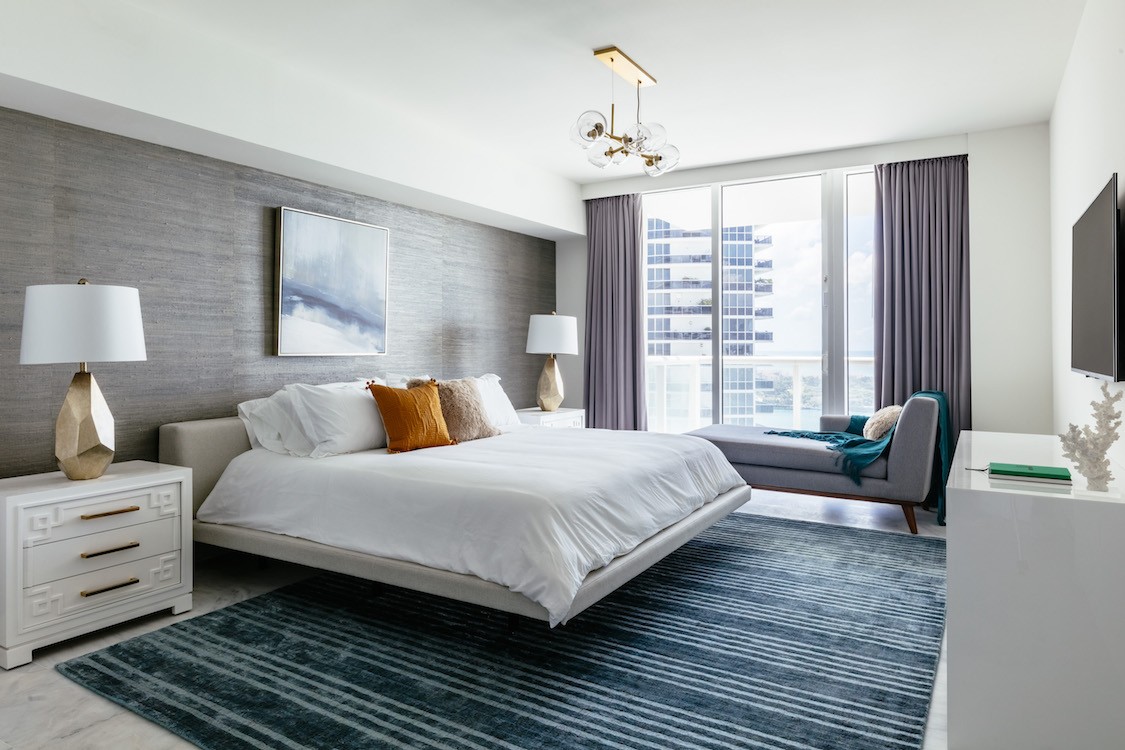 Stow away the plush, high pile rugs of summer, and grab a low profile option, particularly in a bright, summery color. In this Miami Beach luxury condo, we placed turquoise area rugs throughout the apartment, for a chic option that reflects the colors of the ocean.
Upgrade Your Home Art
Summer is the perfect time of year to snag some new home art. If you want to give your apartment a beach-y vibe, then consider a print from the photographer Gray Malin. The sandy taupes and turquoise water of this print set the tone for the color palette in this Upper East Side getaway.
Get Your Home Ready for Entertaining
If you've been hibernating all winter—and nobody would blame you if you have been—then you may want to do a bit of socializing, now that the weather has warmed. And with any entertaining space, keep everyone away from the television. Check out the conversation nook that we created in this Montauk beach house, sans television.