Los Angeles Interior Designers: Top Ten
Interior Design Guide
As an interior design company with offices in Los Angeles, we're constantly looking to this city for inspiration. And it's no secret that Los Angeles is full of interior designers. Here are the top 10 interior designers currently working in Los Angeles.
Lori Dennis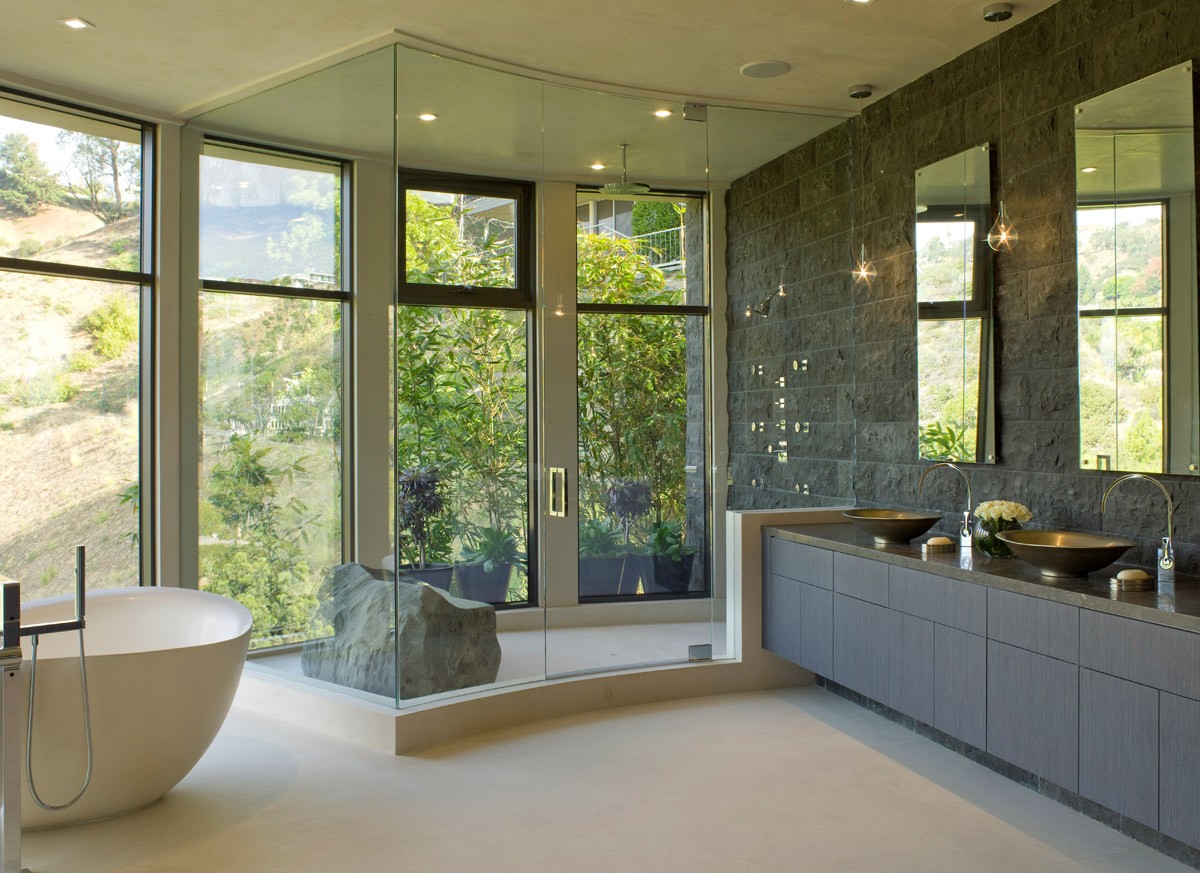 Lori Dennis bills herself as a celebrity interior designer, but that phrase hardly encompasses the breadth of her work. As the star of HGTV's "The Real Designing Women," Dennis is also a public speaker, a best-selling author, and founder of Design Campus, one of the nation's leading interior design summit. Dennis has been profiled in a variety of publications, including Architectural Digest, Elle Decor, Luxe, Dwell, People, New York Times, House Beautiful, Costal Living, Los Angeles Times, and the Wall Street Journal.
Molly Luetkemeyer
Molly Luetkemeyer founded M.Design Interiors in 2001 with the mantra, "one's home should be a reflection of one's lifestyle and personality." With a fresh, sophisticated, and expressive style, Luetkemeyer's interior designs are distinctly Californian. From Beverly Hills to Martha's Vineyard to the West Village, Luetkemeyer's designs are classic, creative and timeless. Luetkemeyer was featured on The Hollywood Reporter's 25 Most Influential Interior Designers, and House Beautiful's list of top 100 designers. Her projects have been featured in a variety of publications, including InStyle, Angeleno, The Los Angeles Times, California Home + Design, and New York magazine.
Ryan White
For Ryan White, American sophistication is the name of the game. Since 2012, his eponymous interior firm has been designing a wide variety of southern California homes: from downtown lofts to Malibu homes, Hollywood Hills mansions. Traditional Home magazine said White is a designer "whose designs are as well tailored as a Cary Grant suit. White's interior designs have been featured in a wide variety of publications, including Elle Decor, New York Magazine, Cottage Style, Confidential, Luxe, Traditional Home, Rue, House Beautiful, Angelino Interiors, Hollywood Reporter, and Lonny.
Jamie Bush
Los Angeles has a rich history of mid-century modern and contemporary homes. And nobody knows this better than Jamie Bush. With an eye for incorporating natural elements into highly modern spaces, Bush has designed everything from seaside ranches to modern homes in the hills. Jamie Bush's interior designs have been featured in a variety of publications, including Architectural Digest, Elle Decor, 1st Dibs Introspective, C Home, Hollywood Reporter, Vanity Fair, Angeleno, Traditional Home, Design Milk, and the Los Angeles Times.
Clements Design
For strikingly original and contemporary interiors, Los Angeles goes to Clements Design. The mother-son duo of Kathleen and Tommy Clements is a go-to for celebrities. Although this pair of designers is mostly discrete about their clients, they have reportedly designed homes for Jennifer Aniston and Ellen DeGeneres. Their gallery-like spaces are contrasted with rustic antiques, and always feel luxurious. Clements Design has been featured in a variety of publications, including Elle Decor, Architectural Digest, Hollywood Reporter, California Home & Design, C Magazine, and Veranda.
Peter Dunham
Born in France, schooled at Oxford, and cutting his teeth in New York, Peter Dunham is a truly international designer. "French restraint, English comfort, and American practicality and pizzazz" is how he describes his style. His clients include Jessica Biel and Jennifer Garner, and he has designed a number of retail and commercial spaces in addition to residential homes. Dunham has also recently expanded his horizons with Peter Dunham Textiles, creating original and luxurious fabrics that are often incorporated into his designs. Peter Dunham's designs have been featured in a variety of publications, including Elle Decor, House Beautiful, C Magazine, Costal Living, and Veranda.
Kathryn Ireland
The balance between costal and modern is one that Kathryn Ireland strikes in every residential design. With luxury properties up and down the coast of California, her style is synonymous with the Los Angeles interior design world. Katheryn Ireland has also expanded into home goods and fabrics, which bring her signature costal modern flair. Kathryn Ireland has been featured in Architectural Digest, Elle Decor, Vogue, House & Garden, House Beautiful, Traditional Home, Travel & Leisure, Veranda, California Homes, Costal Living, Luxe, C Magazine, Wall Street Journal, World of Interiors, and InStyle.
Joan Behnke
Since 1999, Joan Behnke has been designing comfortable and bespoke luxury interiors for their Los Angeles clientele. The firm has even expanded to include a line of home decor that encompasses the firm's signature costal style. In addition to a plethora of residential projects, Joan Behnke has designed for several commercial spaces, including Gores Group Headquarters and The Mansion at MGM Grand. Joan Behnke's interior designs have been featured in a variety of publications, including Architectural Digest, C Magazine, California Homes, Chesapeake Home Living, Forbes, Harper's Bazaar, Hollywood Reporter, Home & Design, Interiors, LA Confidential, O at Home, Robb Report, and Traditional Home magazine.
Tim Clarke
Tim Clarke is king of the beach house. With a number of celebrity clients and a book titled "Costal Modern," Clarke has stuck his flagpole in the sand. Driftwood, sand and surf are all common motifs throughout his California homes, and his clients include celebrities such as Ben Stiller and Matthew Perry.
Martyn Lawrence Bullard
For eclectic, colorful and modern residential designs, Angelenos flock to Martyn Lawrence Bullard. As the author of several books and the principal of multiple furniture lines, he is sought after throughout the city. With clients that range from Elton John to Eva Mendez, Bullard is certain one of Los Angeles' top interior designers. Martyn Lawrence Bullard has been recognized in a number of publications, including Architectural Digest, Elle Decor, Veranda, Harpers Bazaar, and Ascend Magazine.