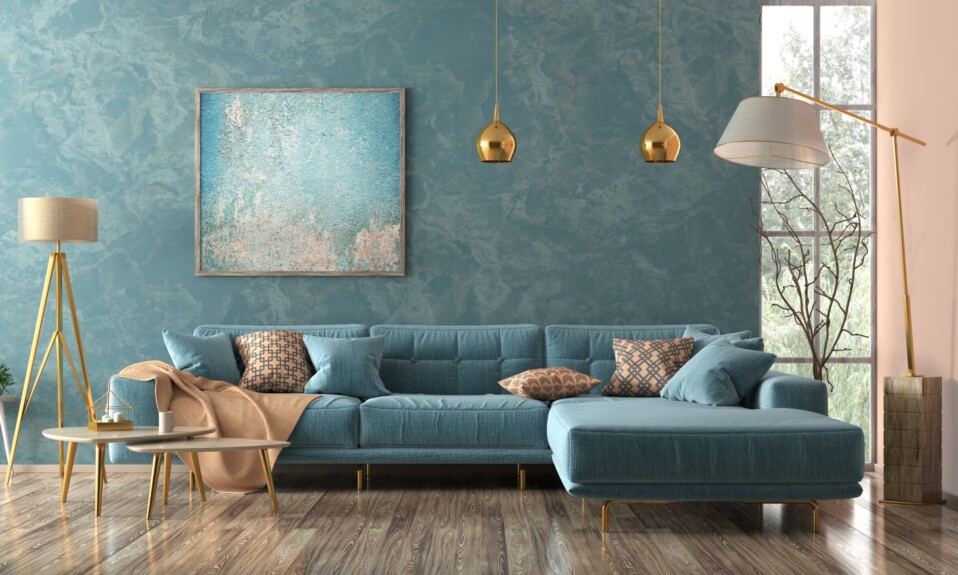 Discover the glitz, glamor, and high-shine charged allure of Hollywood Regency style decorating as we break down the essentials you'll need to master this look for a studied take on the design style worth giving a try in your home with advice from our interior designers to take note of.
But, first, let's give it a proper introduction so that you can understand a bit more about the inspiration behind this unapologetically luxurious and quirky style.
When was the Hollywood Regency period?
The start of the Hollywood Regency period coincides with Hollywood's Golden Age (the iconic 1930s), but this style was also later influenced by the trends of the mid 20th century.
Given its name, it's no surprise that it originated in California, right?
So, what is Hollywood Regency interior design?
Hollywood Regency interior design is a style inspired by the luxurious and opulent homes of movie actors and directors, especially those of Hollywood's Golden Age.
Characterized by bold colors, statement pieces, and a glamorous touch, it combines art deco and mid-century modern trends to create rooms that are full of personality, striving to make them one of a kind.
This style celebrates extravagant choices and colors, statement pieces, furniture in different styles, the glamorous touch of mirrors and reflective surfaces, and attention-grabbing patterns.
Unlike most interiors styles that encourage you to maintain a balanced element of consistency, Hollywood Regency décor goes the opposite way: every room can have a theme or include a mix-and-match of different inspirations.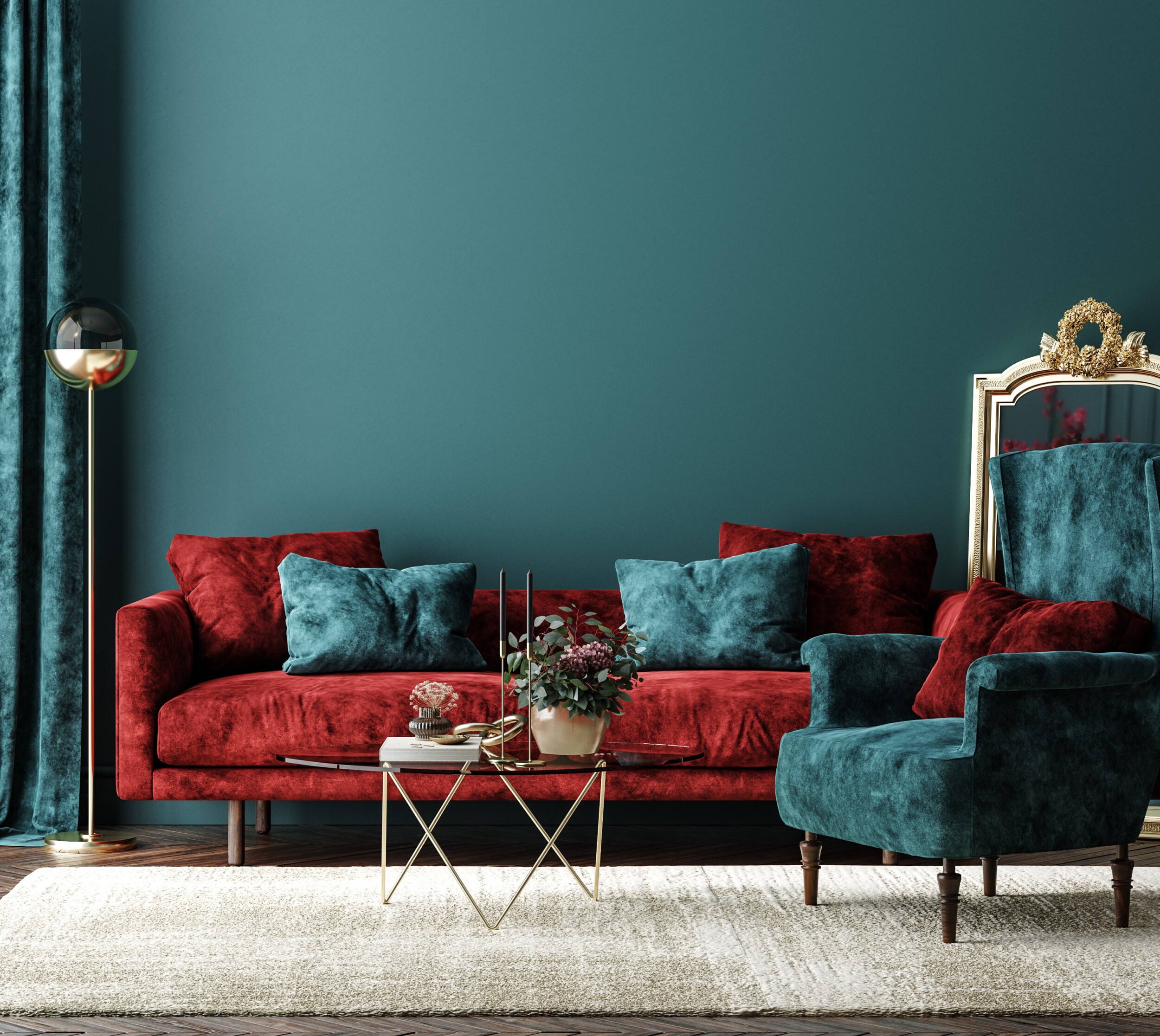 What you'll love about Hollywood Regency:
Your interiors will be sure to impress all of your guests
You can pamper yourself by feeling like a Hollywood star every single day
Thanks to its eclectic nature, Hollywood Regency is less restrictive than other interior styles, giving you the chance to make each room truly yours and unique
You'll never have to compromise when it comes to décor
You'll get to have fun scouting for the quirkiest decorative pieces and artwork
How to decorate in a Hollywood Regency style
If you actually want your home to be mistaken for that of a Hollywood star, get creative with the most unpredictable pieces, and don't be afraid to make it as flamboyant as your personality.
Still, these are the main tips to keep in mind to celebrate the features that have made Hollywood Regency style famous.
Colors are the star of the show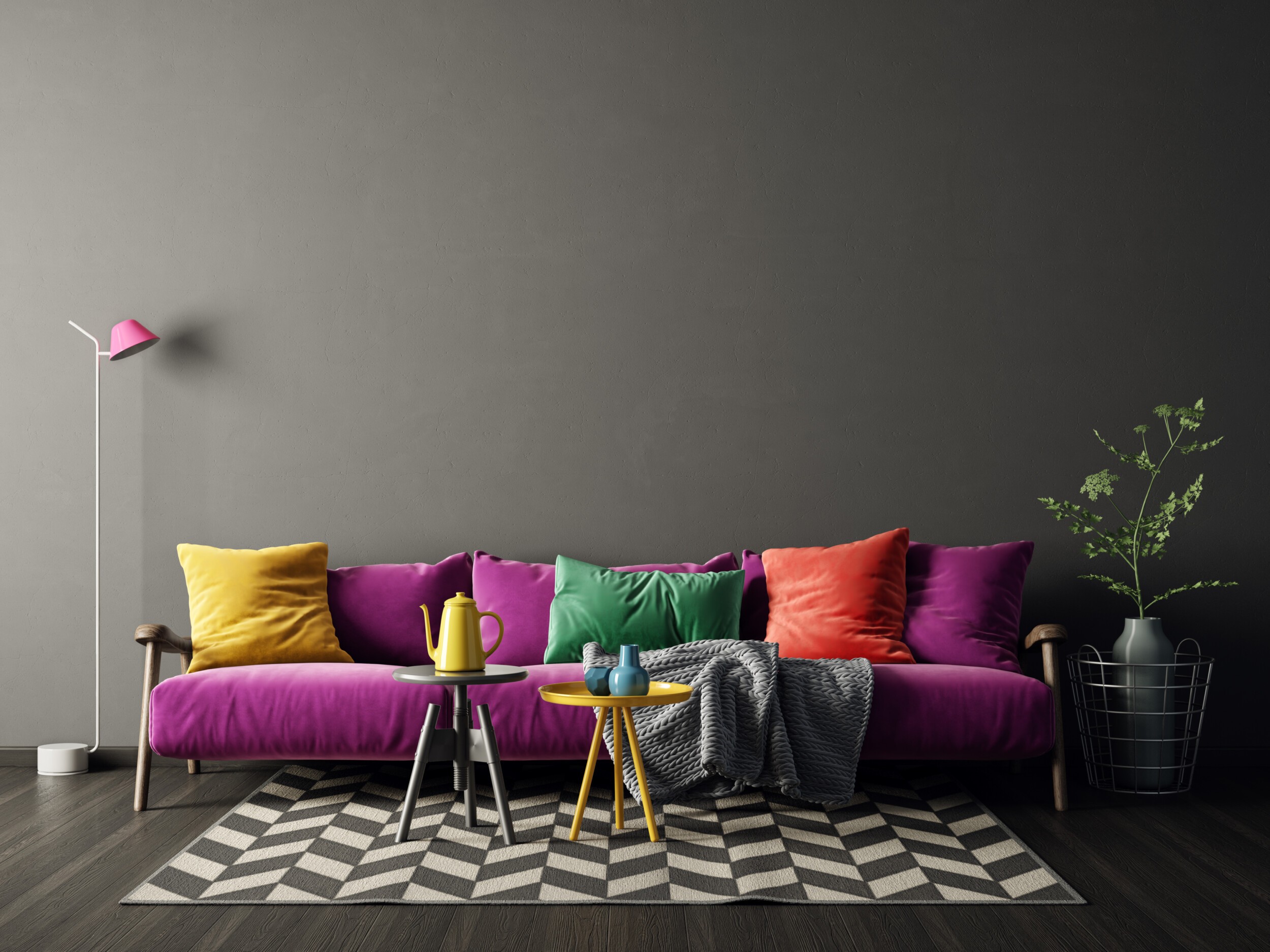 Perhaps the most obvious and immediate giveaway of Hollywood Regency interiors is its irreverent and bold use of color.
When it comes to creating a Hollywood Regency palette, there are no rules, except for what could almost be considered a motto: bright and saturated.
Pink, yellow, turquoise, gold, and emerald green are some of the most popular hues in this style's palettes, especially as accents and secondary colors.
Another unmistakable Hollywood Regency combination is black and white to create a loud contrast (for example, as glossy striped or chequerboard floors).
Be bold with your furniture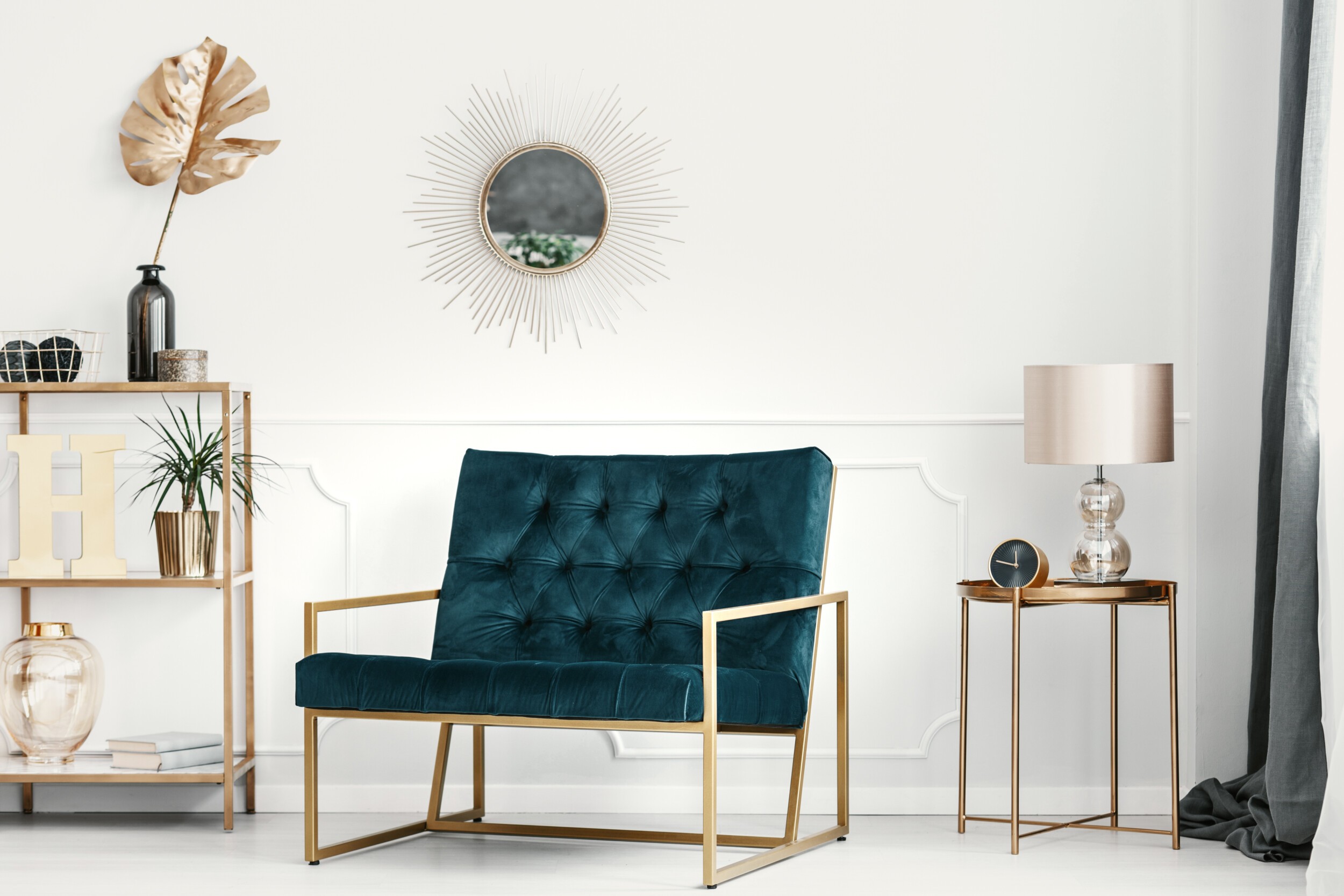 If we had to choose just one word to describe the type of furniture recommended for this style, it would be eclectic.
Aim to have eye-catching pieces that each look as if they're one of a kind (yes, even if they're actually mass-produced) but from different periods and styles.
In fact, Hollywood Regency homes usually combine a few antique European and period French pieces with some more streamlined and clean furniture or mid-century modern staples.
While you can still stick to versatile wooden and upholstered options, it wouldn't be a bad idea to include a few mirrored, glass, or lacquered ones, too. And trust us: they don't need to be small accents. You can have coffee tables and entire armoires with mirrored surfaces!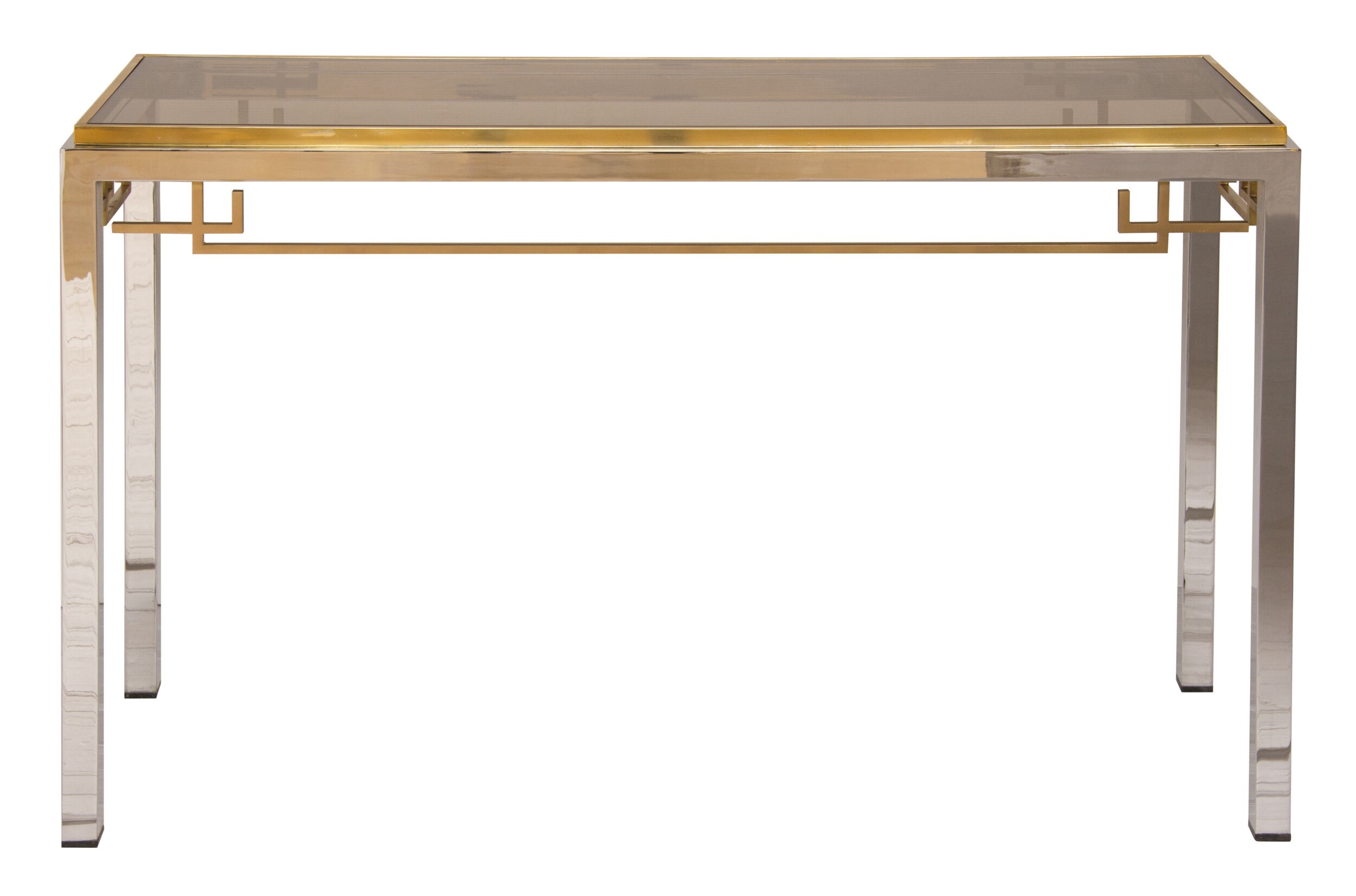 At the same time, we thought we'd point out that Hollywood Regency furniture isn't usually too big: it's bold because of its colors and shapes rather than the size of each piece. For example, you'd probably want to choose a smaller two-seater sofa and a few eclectic chairs rather than a long couch.
This shouldn't come at the expense of practicality and your personal needs, though. If you have a big family, it'll still make more sense to opt for larger or longer pieces of furniture.
Add lots of luxurious accents & details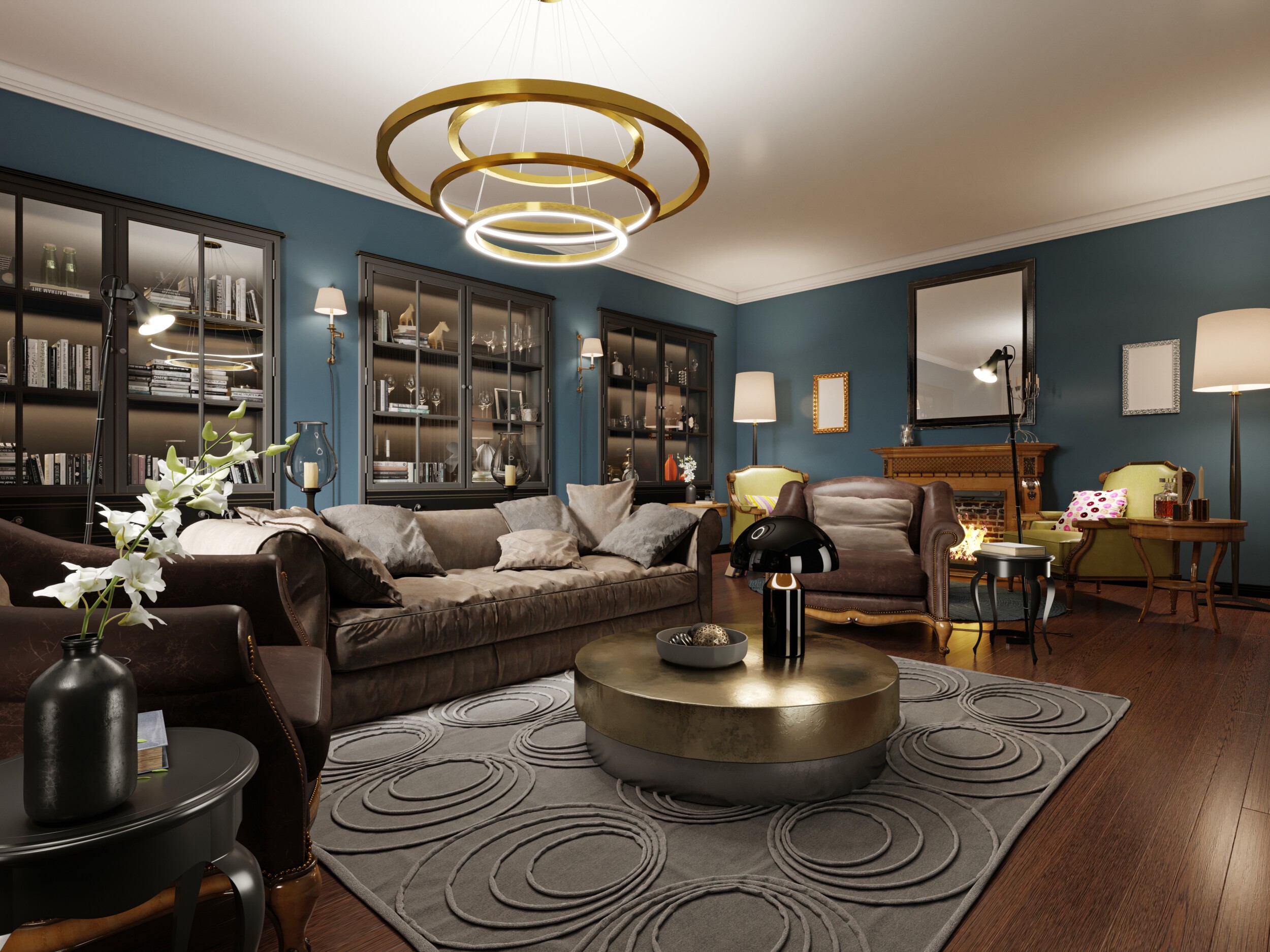 The fact that Hollywood Regency furniture doesn't take over the entire room means another thing: that you must rely more heavily on accents and decorative details to turn each setting into a glam and opulent statement.
Some popular tricks involve incorporating metallic finishes, bohemian details like fringes, and eye-catching chandeliers in almost every room.
Turn up the spotlight!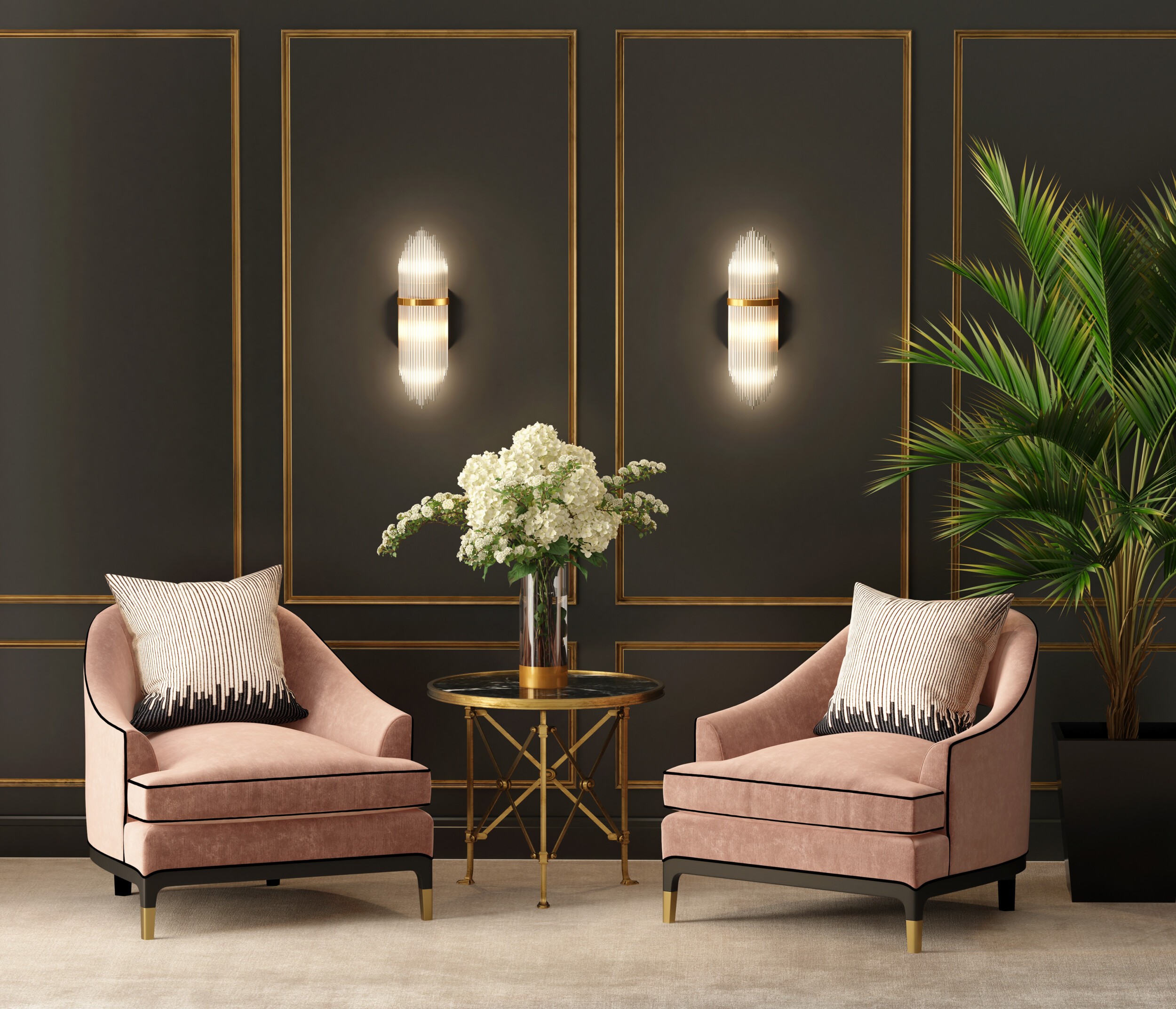 Mirrored surfaces and lacquered furniture will help you amplify the element of light, but guess what? You still need the right lighting fixtures, too!
The most effective idea is to rely on lots of different ones, and the best part is… they don't have to match.
The aim is to encapsulate and emphasize the glamour and glitz of this iconic era, so here are some lighting fixtures that you can consider for your Hollywood Regency interiors:
Table lamps in different shapes, including models that are made to look like an animal or a different object
A few wall-mounted lighting fixtures
Tall floor lamps with intriguing silhouettes
The most noticeable chandeliers and especially those with gold and metal accents or glass elements
Patterns, patterns, patterns
When you're decorating a Hollywood Regency home, you don't have to be afraid to mix and match different patterns. In fact, it's one of its signature features!
From bold geometric shapes to starburst motifs, look for patterns that stand out.
Another popular option is to include a few animal prints (like zebra or leopard print) on upholstery, cushions, and rugs to homage California's sunny climate and add to this style's opulent feel.
Go crazy with textures
Just like you'd mix different patterns, you can do the same with textures and especially with touchy options that reinforce this style's luxurious feel.
For example, velvet, suede, silk, and fur are popular fabrics and materials in Hollywood Regency homes.
Go on and add some throw blankets to your sofa or bed!
Don't forget about the walls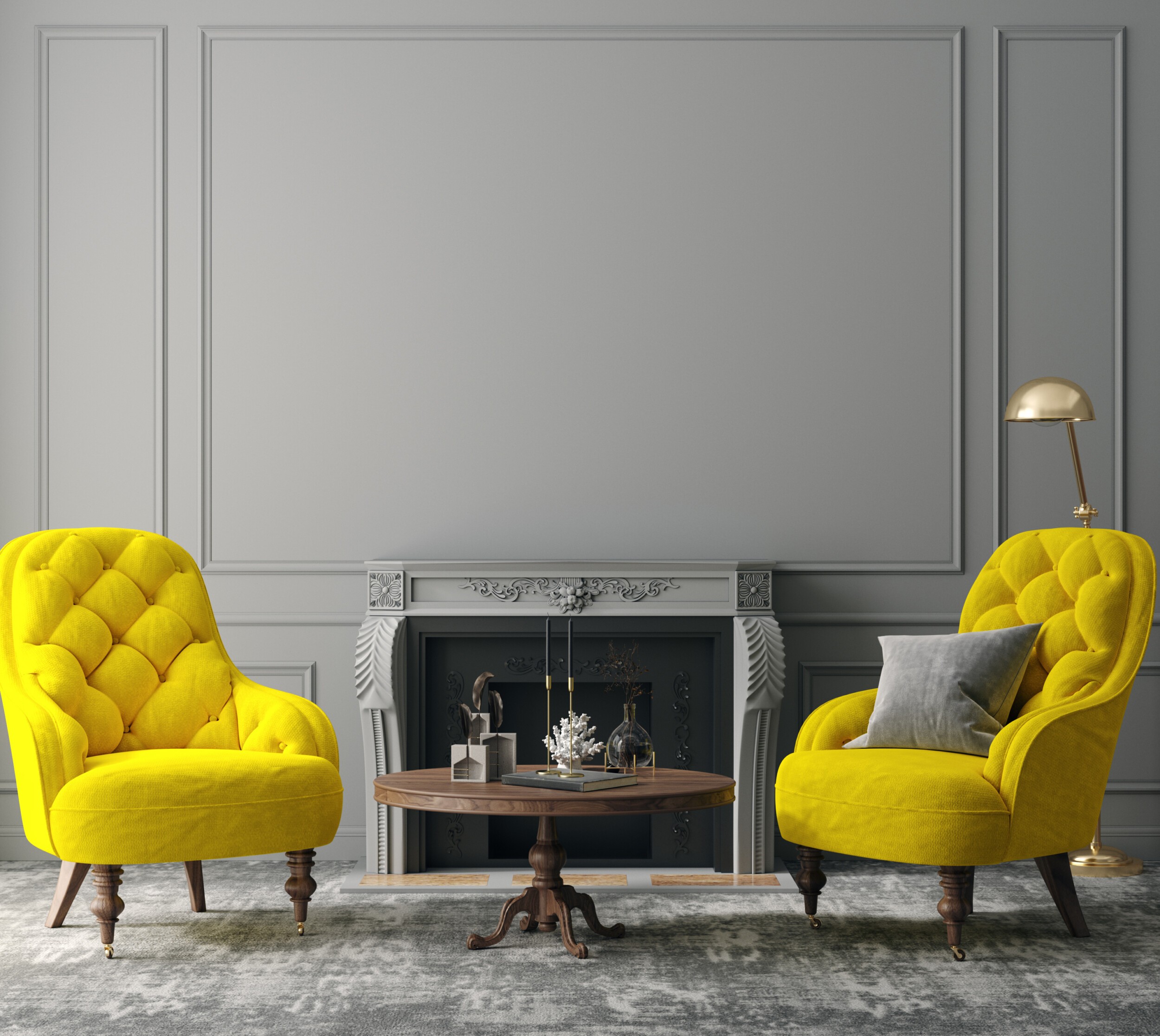 One thing's for sure: plain white walls don't belong to the bright Hollywood Regency style (unless you can cover them with mirrors, frames, and colorful pieces of artwork, that is).
There are a few different ways to turn them from boring background elements to a vibrant part of your interiors:
Paint them in a brighter hue
Choose some wallpaper with bold patterns
Add decorative wall molding for an elegant, paneled-style feel
Signature elements of Hollywood Regency style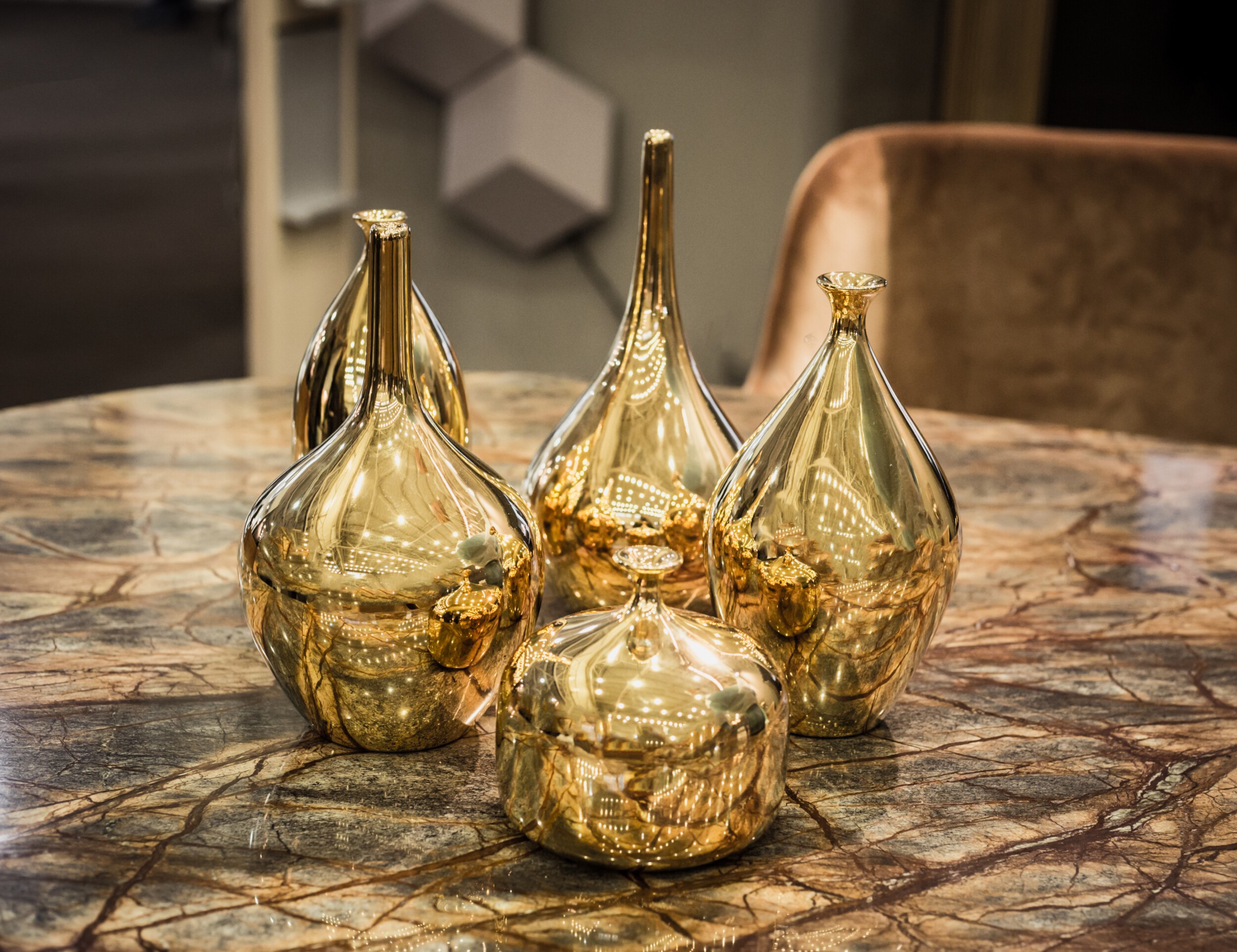 If you were hoping for a simple list of items that immediately scream 'Hollywood Regency style', it's your lucky day.
Sprinkle a few of these into your home, and you'll probably find a few paparazzi waiting outside your door within a few hours:
Glam finishes like mirrors (just like in Hollywood's dressing rooms!) and lacquered surfaces
Bright and contrasting colors
Animal and tropical prints
Sun or starburst motifs
A freestanding bathtub
Folding screens or room dividers
A makeup vanity
Chandeliers
Marble and stone surfaces