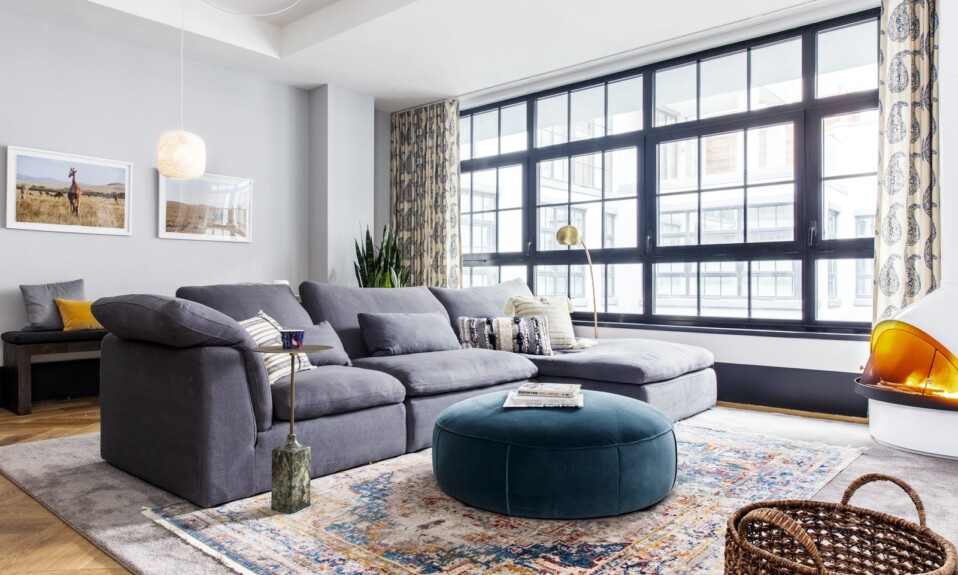 When the founder of an innovative beauty startup was short on lighting and decorating ideas for her young family's Brooklyn loft, she turned to Décor Aid to articulate her eclectic vision and wanderlust sensibility for the ultimate remix featuring notes of modern, rustic, and Scandinavian design styles.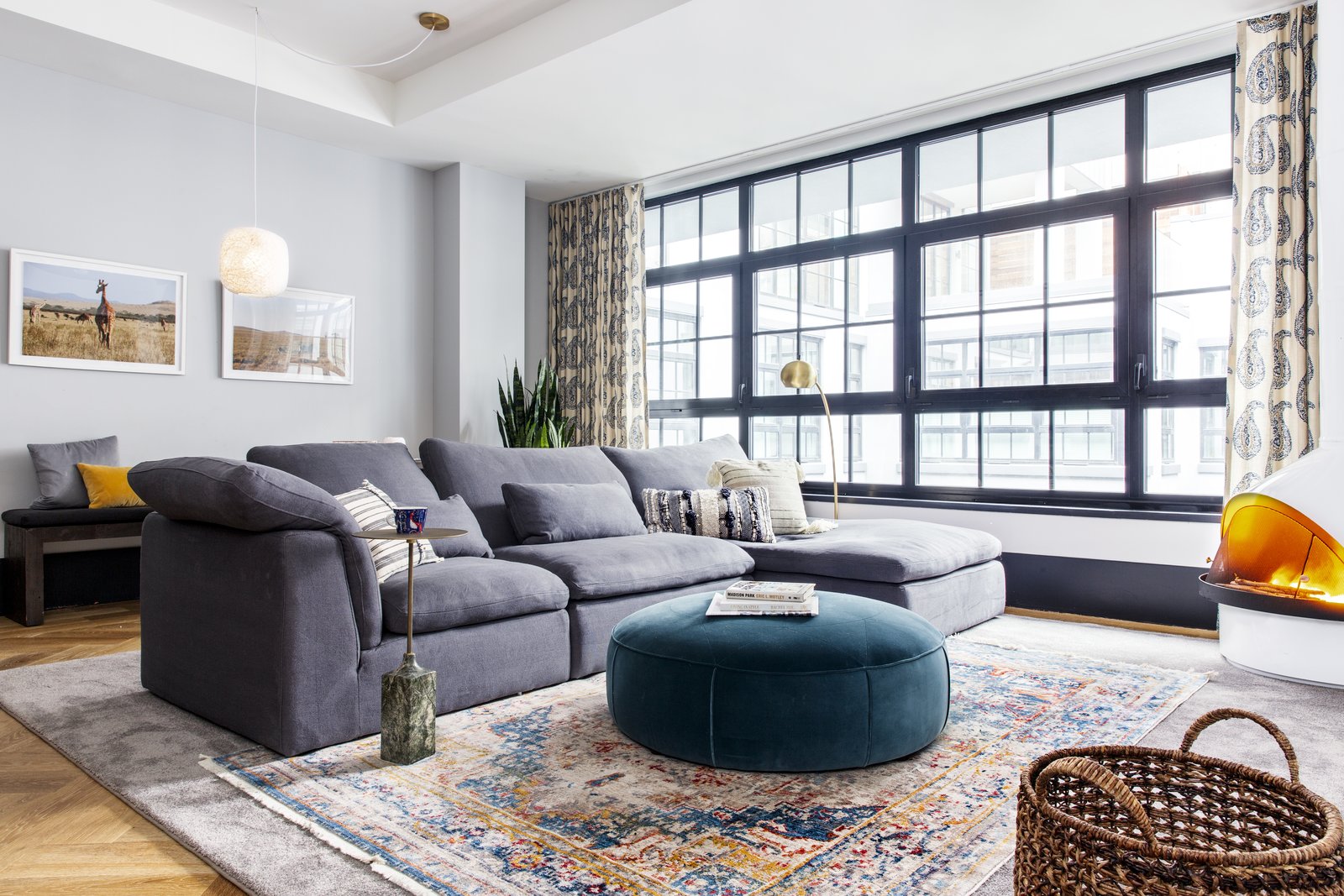 Housed in a recently converted industrial building in Brooklyn's idyllic Dumbo neighborhood, our client and her husband had initially attempted to decorate their loft on their own but needed an interior designer's wisdom to define the look they wanted for their home. When designer Maria T. first toured the space, it felt dark and spare as it was short on natural light and décor.
Maria immediately knew the challenge here would be to brighten up the interior with color and texture while bringing everything together and balancing style with functionality as everything also needed to be flexible and durable for their two young children.
As our clients were seasoned travelers having trekked around the globe, Maria set about to create a heady mix of design styles to create a rich organic modern vibe with a comforting and exotic wanderlust sensibility.
To get the layered look, Maria combined charming rustic and relaxed pieces with modern classics and Scandinavian styles for a cozy yet sophisticated feel. She cleverly divided the living room into two spaces – dining and living – and added a Malm fireplace in the living room for extra comfort and warmth.
She also dropped a pendant over the dining table to define that space and illuminate it with an intimate feel. It was important for our client that their bedroom was approached to be a relaxing sanctuary as a respite from their busy lives. And she decorated the bathroom to conjure a spa complete with Turkish towels and a handwoven bamboo pendant light above the tub, as well as teak accessories.
As you can see, from room to room, Maria selected an intoxicating range of hues, patterns, and embellishments and sourced slightly eclectic furnishings and accessories to evoke a modern bohemian spirit throughout. All artwork throughout the apartment are prints from our client's personal photo archive.
And besides enhancing their daily lives with great, nourishing interior design, we love the bond that our client's shared collaborating with the Décor Aid team and were happy we could bring their vision to life and create a dream oasis for them.