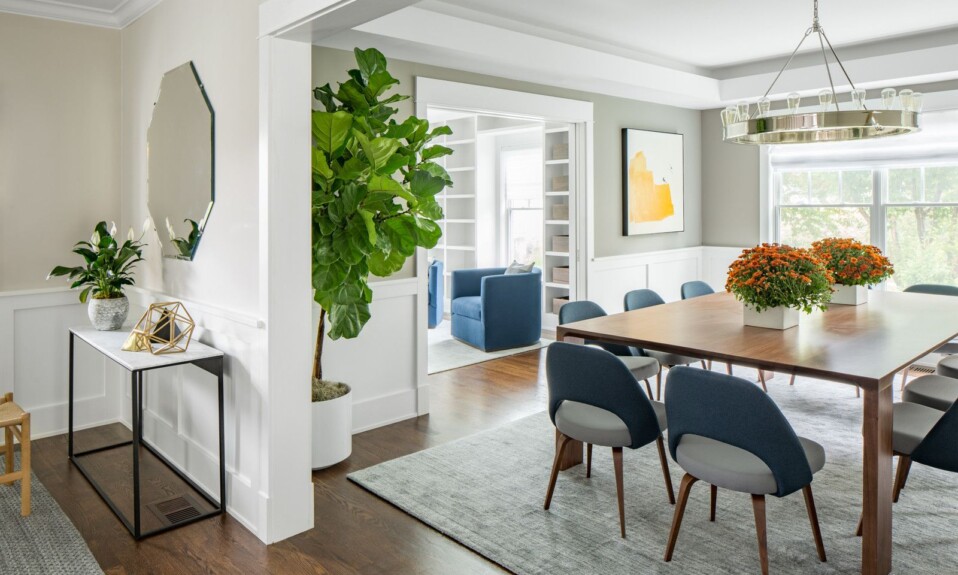 When our client's family of four decided to move out of Manhattan, she reached out to Decor Aid, for assistance in furnishing and decorating the family's new home in Westchester. Although she had already decorated a few upstairs rooms, our client needed help in sourcing and decorating the entire bottom floor of her house, and wanted the new home to feel reflective of her young family.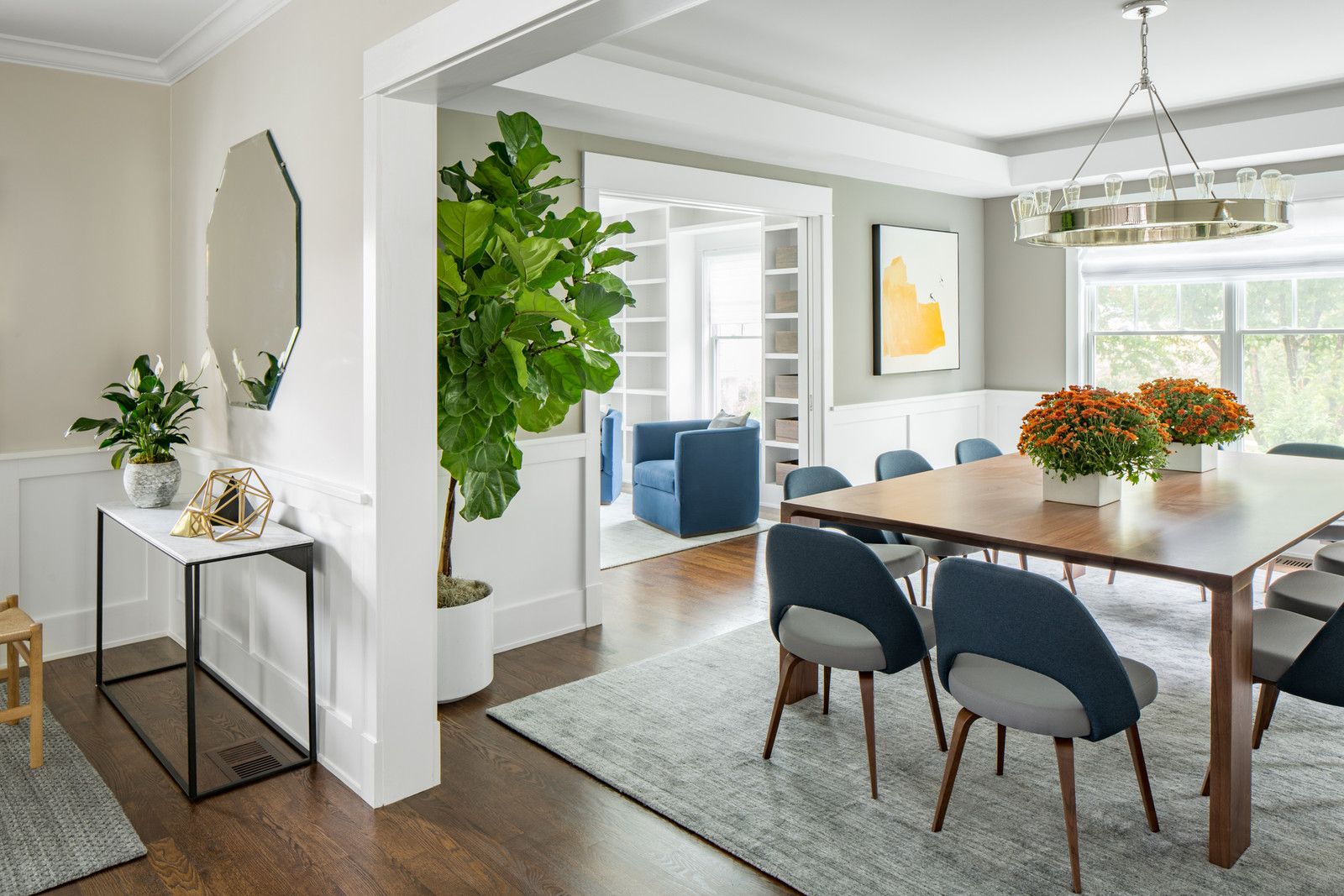 The original goal for the project was to infuse three separate design influences. First and foremost, we had to account for our client's personal taste, which is a contemporary take on the mid-century modernist aesthetic. Second, we had to account for the house's country-modern stylings. And finally, at the request of our client's two young children, we had to incorporate primary colors, to fit the family's fun and comfortable vibe.
Our client wanted to furnish her home with a blue and grey color scheme, but didn't want her new space to be stifled by this preference. To keep the home from feeling sterile, we incorporated heavily-textured accessories, fabrics, and rugs. And to contrast the modern with the familial, primary-colored art pieces were set against larger, neutral furnishings. We sourced a custom-made wood dining-room table, and a wood console from Candelabra, to bridge the gap between the house's country-modern vibe and our client's own personal aesthetic.
Because of the home's open floor plan, all of the rooms had to feel continuous, while being differentiated from each-other. So we added large area rugs, in the dining room, living room, and foyer, to distinguish each room. Low-back barstools from Y Living maintain a clear sight line between the kitchen and living room. A large sectional sofa faces away from the kitchen, and is backed by a custom-made wood console table, to further separate the rooms. 
Colorful accent pillows and decorative geometric objects were added throughout the home, to further distinguish each room, and to offset the tasteful, neutral palette. The final effect is a highly elegant and wholly modern interpretation of the American suburban home.