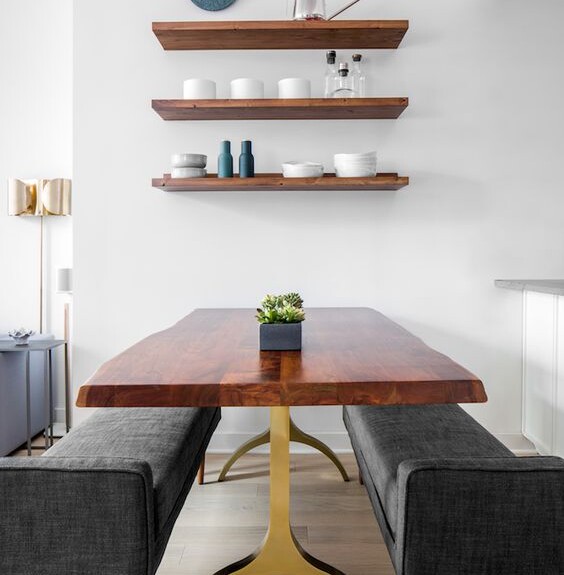 Having a well-designed home shouldn't mean sacrificing comfort. Our client, a young financier, faced this exact predicament when he purchased an apartment overlooking Gramercy Park. He wanted a clean and refined space that was perfect for lounging, while incorporating his well-manicured, functionalist aesthetic.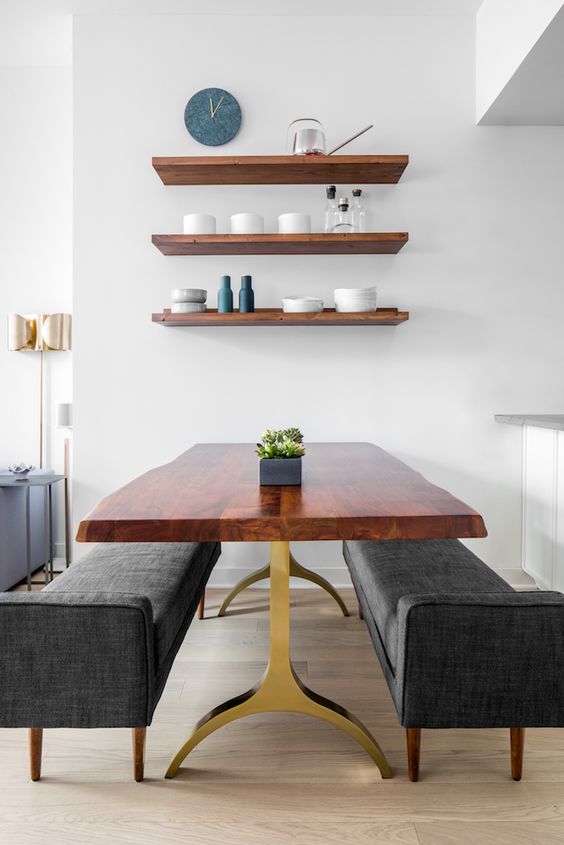 When we arrived at the apartment, we realized that one of the apartment's most desirable features, floor-to-ceiling windows, were also going to be our biggest design challenge. And so we immediately decided to source low-profile and unobtrusive furniture pieces, to maintain clear sight lines throughout the apartment.
A zen-like feel was important to our client, and so we placed organically shaped furniture pieces throughout the home. We started in the living room by sourcing a bumper sofa, which gives our client a space to kick back and relax, without blocking the spectacular view.
In the dining room, we sourced a live-edge table from West Elm, which encompasses our client's streamlined and organic vision for his home. A set of backless benches create a continuum from the living room to the kitchen, while also providing extra seating, for when our client entertains.
Our client has a beloved dog named Panda, and so all of our furniture selections had to be durable enough to withstand canine wear and tear. And as our client is dedicated to responsibly made fabrics, we sourced bedding and throws from Boll & Branch and Coyuchi, which frame a platform wood bed from CB2.
Gold-plated wall sconces in the living room and bedroom create a soothing base-layer of lighting throughout the apartment. Floating wood shelves allow our client to exhibit his personalized collection of exquisite Japanese tableware.
To put the finishing touches on the apartment, we sourced accessories from Menu Furniture, and installed a power bridge behind the television, to hide any stray cords. The final result is a clean, well-curated and meticulous home that is primed for relaxing.