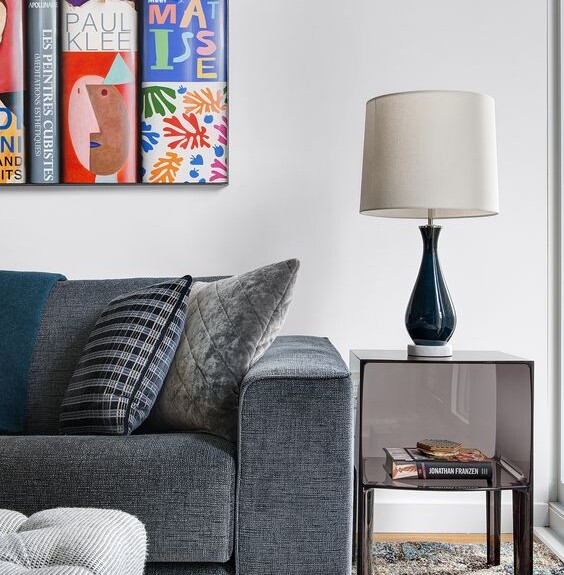 After finding herself at ease in her San Francisco pied à terre that we decorated, a bicoastal executive turned back to Décor Aid for an interior design upgrade for her second home in New York City, with the same sense of everyday transitional glamor so she can feel at home on both coasts.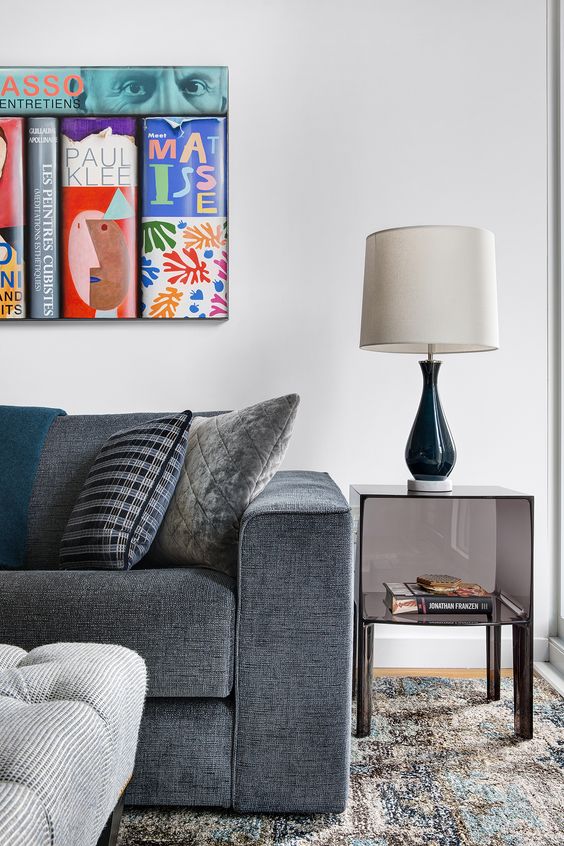 To create a soothing oasis for our busy bicoastal client, like we did for her Bay Area residence, we took cues from her petite NYC apartment's architectural features and floor to ceiling windows as a foundational starting point for a luxurious interior design upgrade boasting brilliant décor and personality.
And to make the space have a similar feel to her San Francisco home, Décor Aid's interior designer Victoria C. set about to create the same sense of comfort and consistency that we did for her first project with us.
Centered around her modern art collection, our client wanted a modern, fun, comfortable, and casual interior design upgrade for her apartment that boasted a light and airy feel along with a pulled-together sense of everyday urban glamor.
From room to room, Victoria's main objective was to create a quick budget-friendly turnaround with furnishings that were neither too precious or required custom construction – everything needed to be ready on the go as you can imagine for a client with such a heavy, frequent commute.
For the living room, a transitional sectional in a rich purple hue was brought in for an easy sense of relaxed drama, was finished with pillows in complimentary jewel tones, and punctuated with a graphic cubist wall hanging featuring tonal shades of matte and muted gold.
In order to break away from the rooms angular lined furnishings, a rounded glass-topped coffee table was sourced to also make the living room appear larger than it is. And a white sculptural Eames chaise was introduced as a conversation starter and juxtaposition to the indulgent color scheme of the other furnishings.
For the den, Victoria placed a playful boldly hued collaged wall hanging above a somewhat traditional gray couch to emphasize a non-fussy approach to the room's décor. While a modern rustic shelving unit was introduced to do triple duty as an entertainment center, a mini-library, and a spot to highlight decorative objects and collectibles.