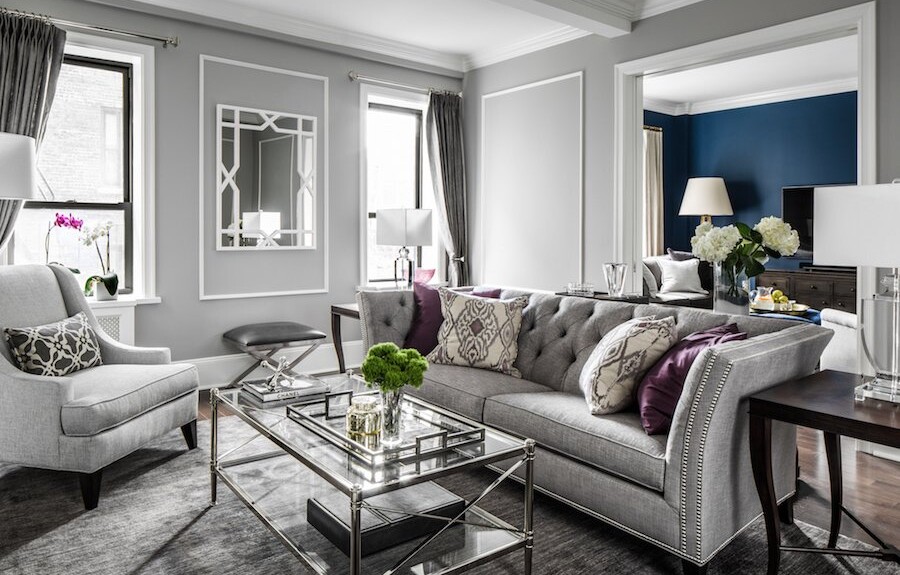 When designing a space for two people, it can be difficult to reconcile competing styles. And like every other aspect of marriage, interior design is a compromise. Our clients, a recently married New West Side couple, had this exact problem. They had just expanded their Chicago apartment and were having trouble finding a cohesive style they could both agree upon. So they called Decor Aid, and asked for our help in saving their apartment.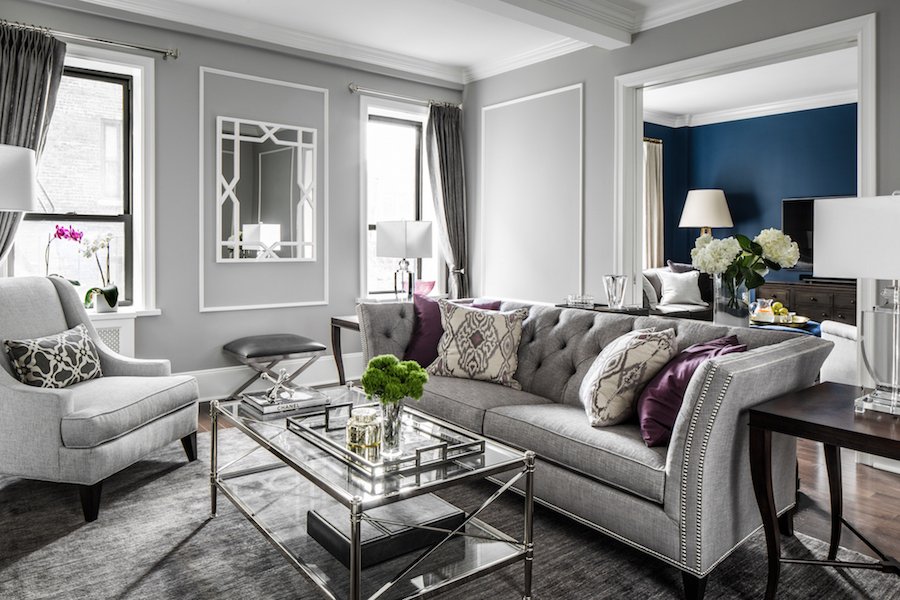 To reconcile the couple's design sensibilities, we decided to divide the common area into two spaces—a formal area and a more casual media room. And so we designed the formal room with the wife's aesthetic in mind, while giving the husband a sophisticated man cave.
In the formal room, the wife asked us to create a luxurious and traditional space with chrome details and a few colorful accents. So we painted the walls a dark grey, and balanced the darker colors with a few dark purple pillows and some matching wall art. To keep the room from feeling cold, we sourced a tufted sofa with nailhead trim, which added to the room's chic and refined look.
The husband asked us to create a darker and more moody room for his man cave—somewhere he could kick back and unwind at the end of the day. We selected royal blue paint for the walls, which gives the room a sophisticated and serene atmosphere. An extremely comfortable sofa from Mitchell Gold + Bob Williams is perfect for posting up in front of the television. And to compliment the wall color, we sourced blue accent pillows and a tufted cocktail ottoman.
To bring the entire common space together, we sourced four armchairs in a matching charcoal weave and gave the trim a white semi-gloss finish. The final result is a highly original and luxurious transitional apartment for this newlywed Chicago couple.