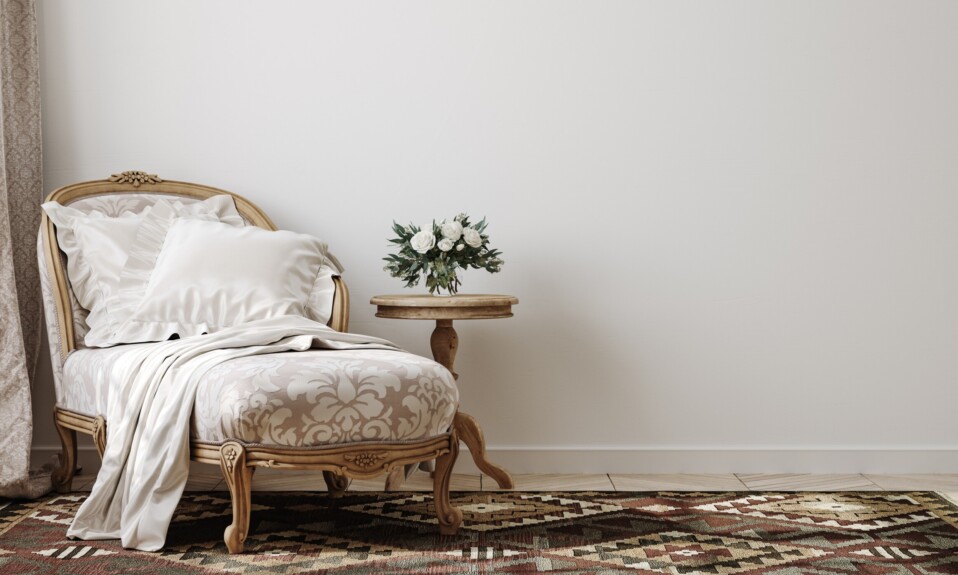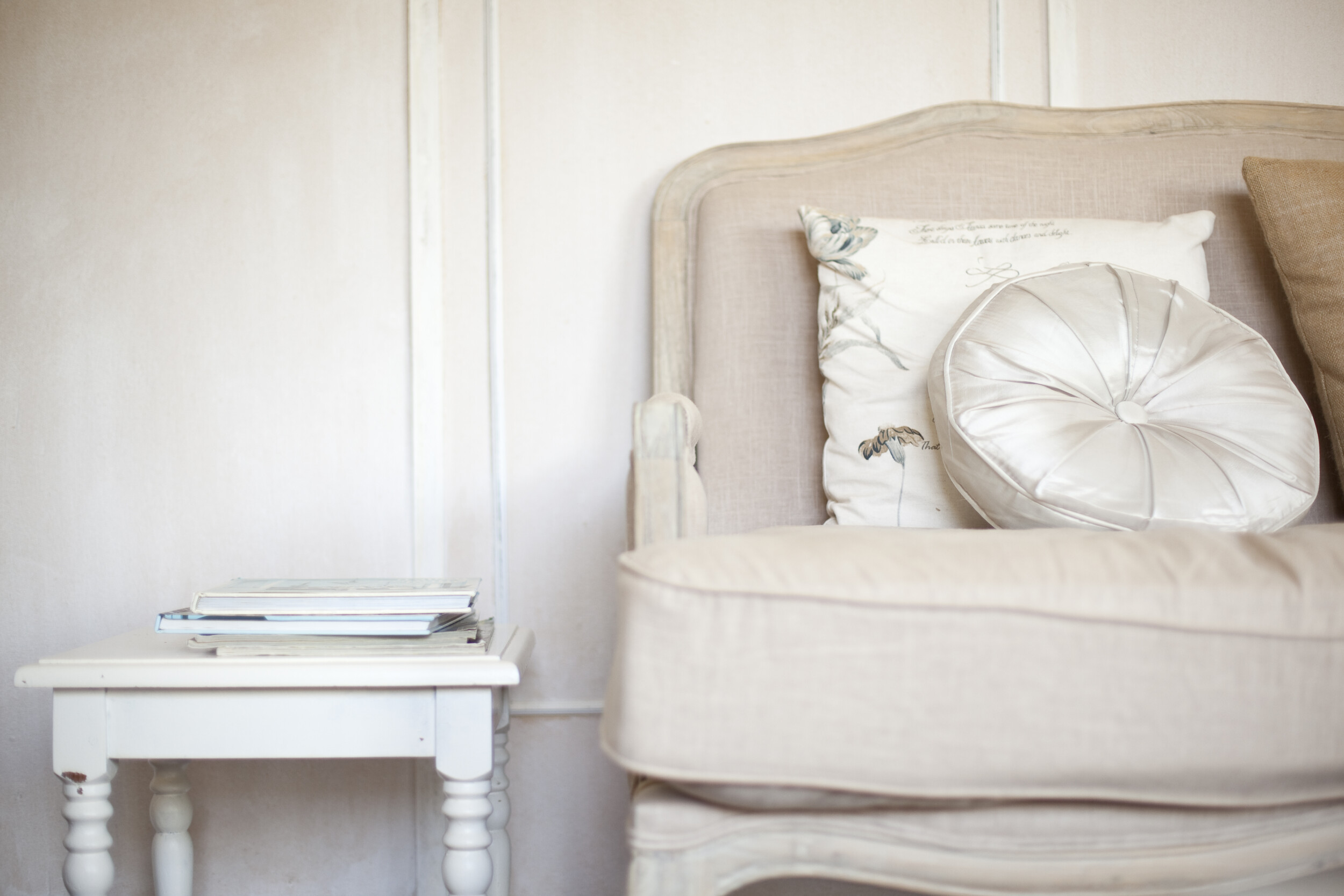 It doesn't matter whether your home is in the bucolic countryside or the middle of the city: if you do French country style right, you'll always feel as if the Provence's landscape is waiting for you just outside the door.
This charming interior style is the best choice if you're striving for a conscious balance between elegant and rustic.
However, French country décor is often confused with other styles, so let's make sure that you know exactly what to aim for first.
What is French country style?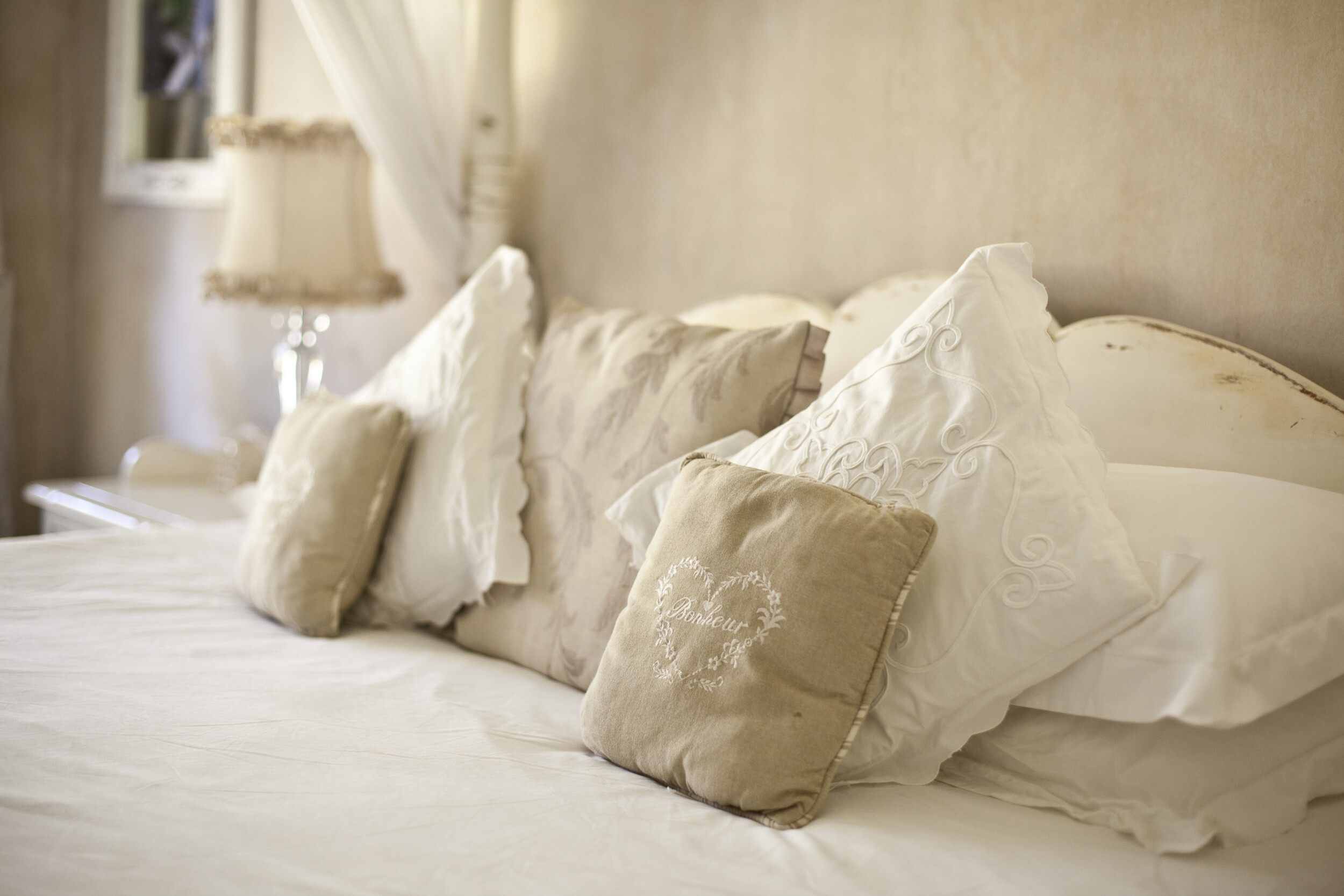 French country is a creative interior style that combines the elegance of antique French décor with the spontaneous coziness and natural focus of country settings.
An irresistible mix between sophistication and a humbler rustic feeling, in other words.
Inspired by the idyllic homes in southern France and, especially, the Provence region, French country interiors are characterized by distressed wooden furniture with harmonious lines, upholstered pieces, a natural palette, and patterned fabric like toile.
What's the difference between French country and farmhouse style?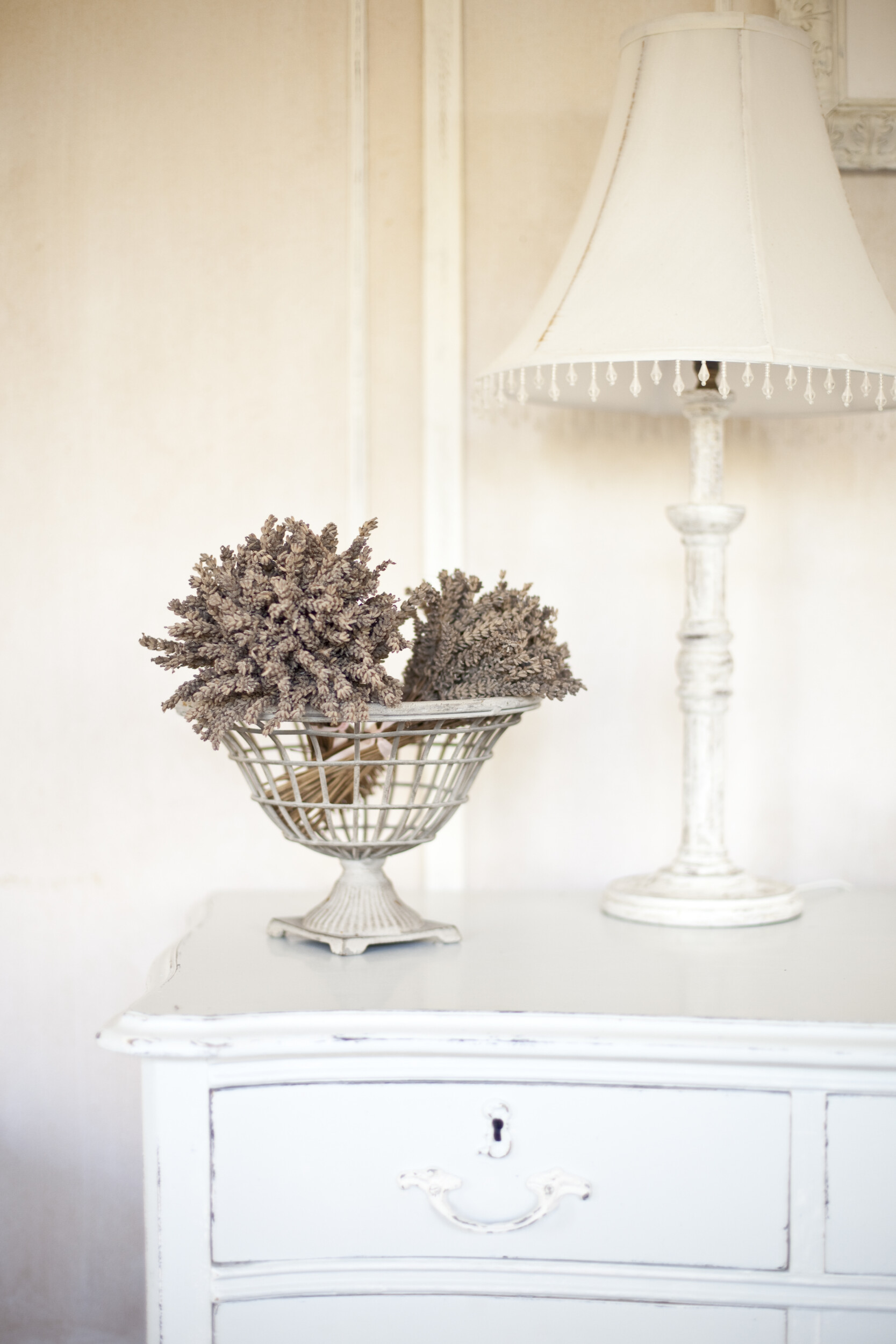 Both French country and farmhouse style include rustic and natural elements, but, while they're often mistaken for being the same décor, they're still two different and separate types of interior designs:
French country never fails to incorporate an air of refined elegance, and, like shabby chic interiors (with which it shares some similarities), it can be considered a softer and more feminine décor
Farmhouse is more casual and has a stronger focus on rustic elements; the most obvious difference is that it includes cleaner and more defined lines compared to French country's decorative and ornamental details
Why you'll love French country style: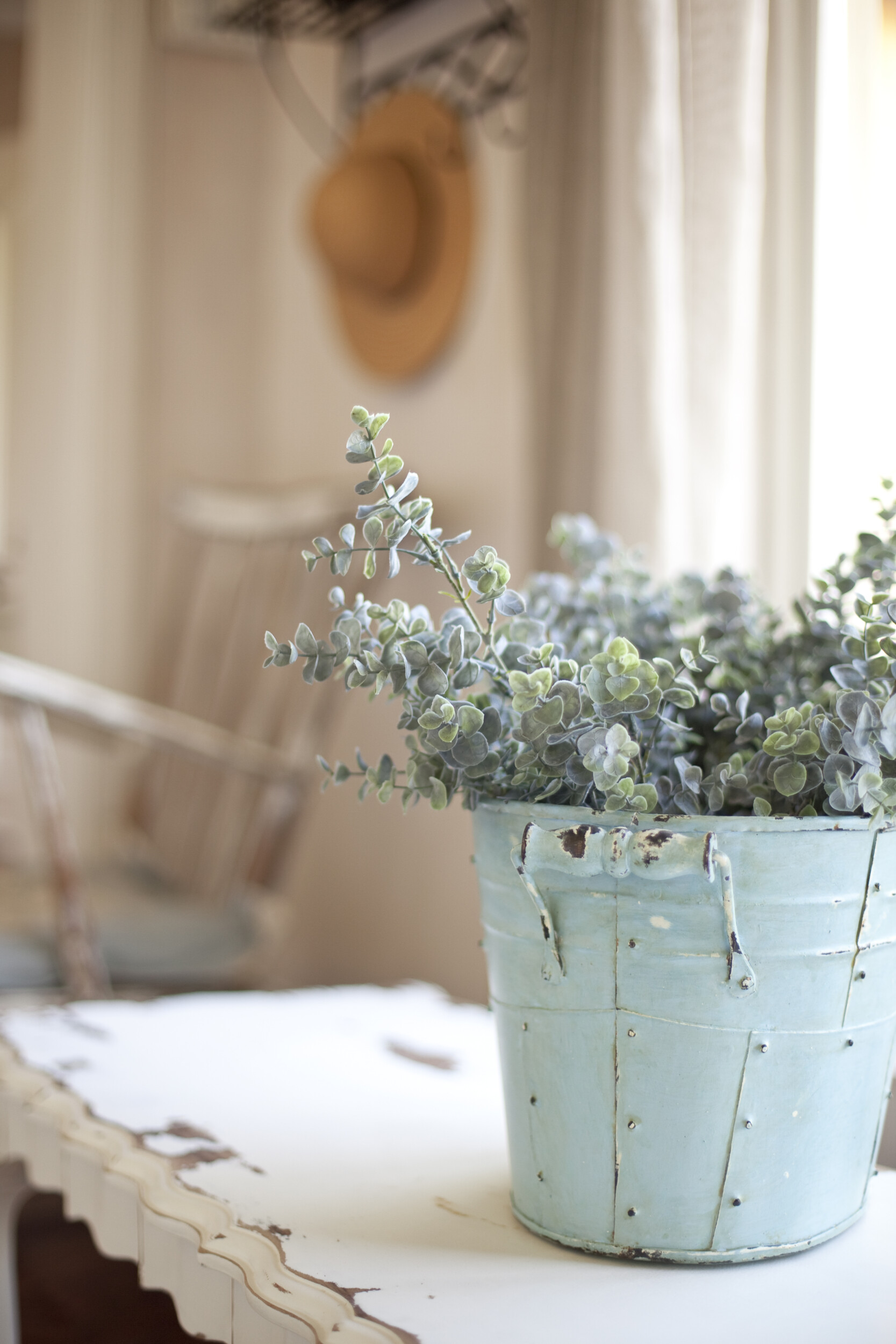 It'll make you feel as if you've brought a slice of French Provence into your home
It's an aesthetically pleasing balance between sophistication and rustic coziness
It involves a charming natural palette
You'll get to enjoy the softness of toile and natural fabrics
The decorative lines of its characteristic furniture will result in the most delightful décor
How to decorate your home in a French country style
While traditional French décor can be more ornate, the trick to a successful French country style is to balance it with humbler vibes by focusing on more casual and distressed elements, too.
Here are the most important aspects to keep in mind for a home that celebrates this style harmoniously and that is… très belle, of course.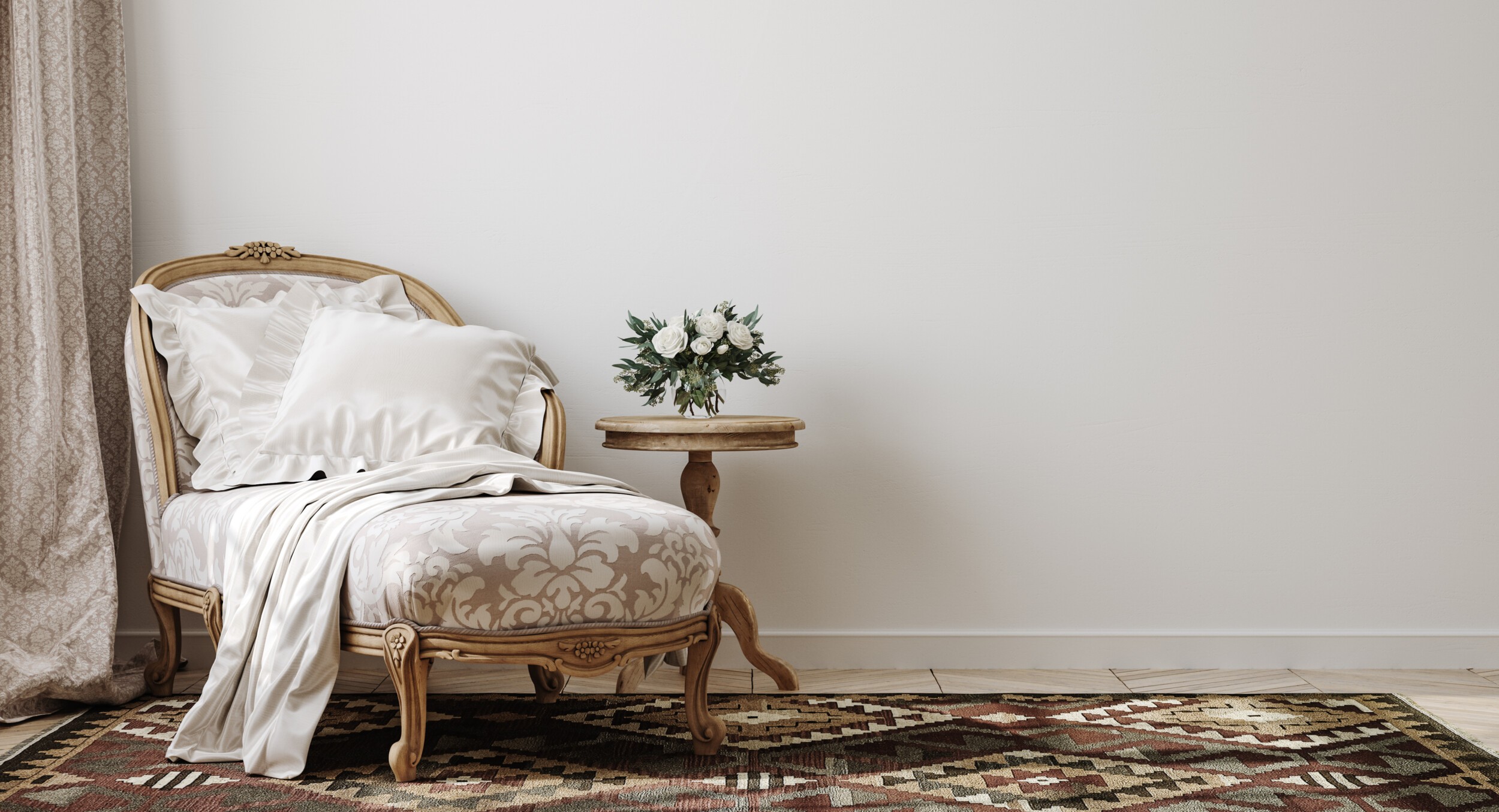 Start by picturing this style correctly without straying away from its characteristic feel: a blend of sophistication and comfort.
Remember that, with French country style, you don't have to strive for perfectly polished furniture and decorative items. On the contrary, a distressed and lived-in feel will go a long way.
We believe that this décor is especially perfect if you secretly wish to impress your guests but also make them feel welcome as soon as they step through the front door.
Create a natural palette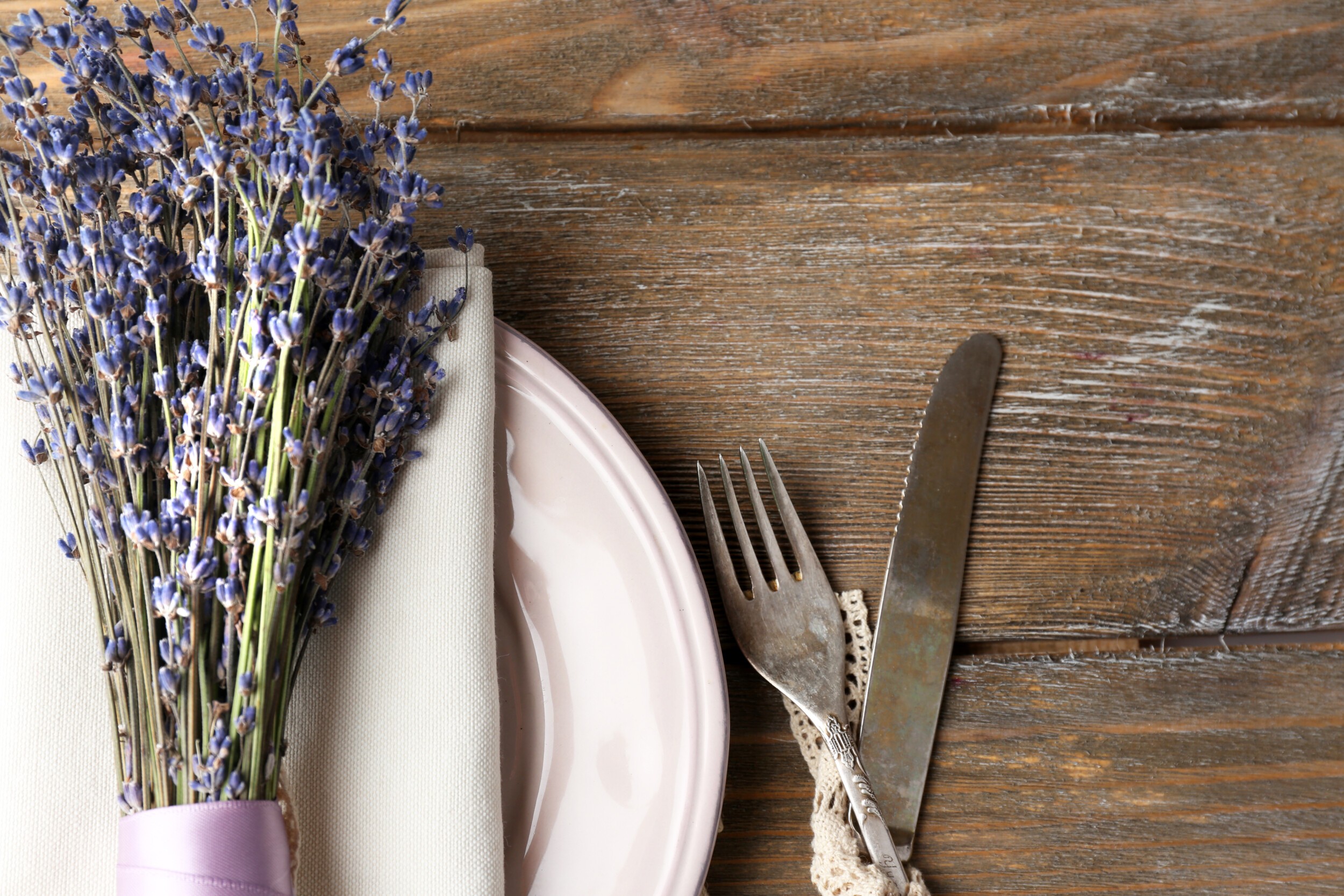 To reinforce the countryside element included in this style, focus on a natural palette. Unlike some stricter décors, French country leaves you a bit more freedom when it comes to colors.
Its most traditional hues are soft yellows, cornflower and baby blues, warm pinks, pale greens, orange-reds, and cream, so you can start by picking the three main ones that you prefer.
A popular option is to focus on neutral and warmer colors to create a welcoming feel and only use colder or darker hues wisely and minimally (for example, to add some contrast).
Elegant but distressed furniture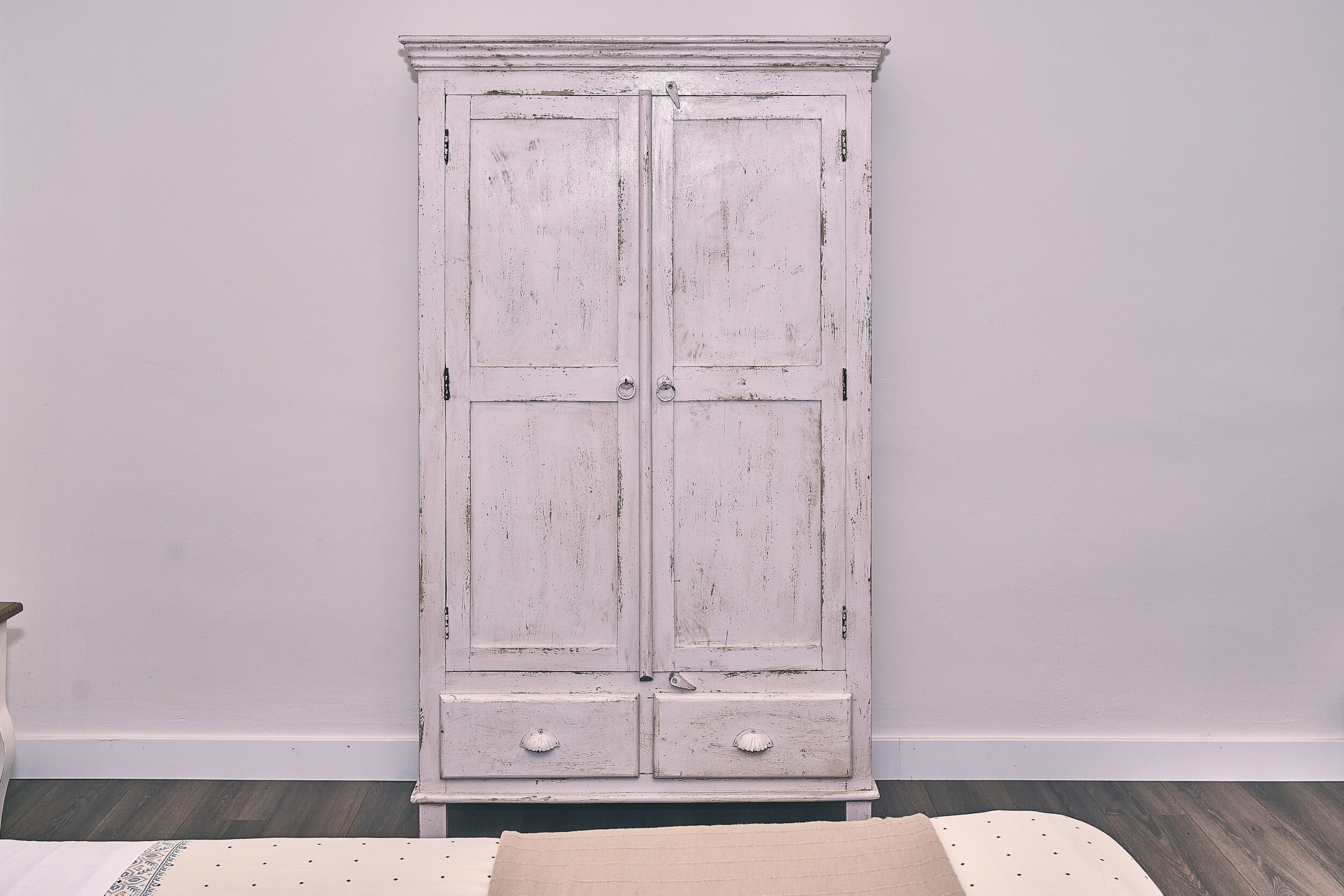 Your furniture pieces are the best place to start from when adding that touch of antique French décor inspiration that's intrinsic with this style.
First of all, think wood, either in a natural finish or painted. Choose older distressed furniture (or new pieces specifically made to look like that) that incorporates both simple and the most graceful lines.
In fact, curved lines are often used in this style to create visual appeal, such as with ornate elements and the immediately recognizable cabriole legs.
As for chairs, the most traditional French country choice are wooden models with fabric upholstery and, of course, cabriole legs.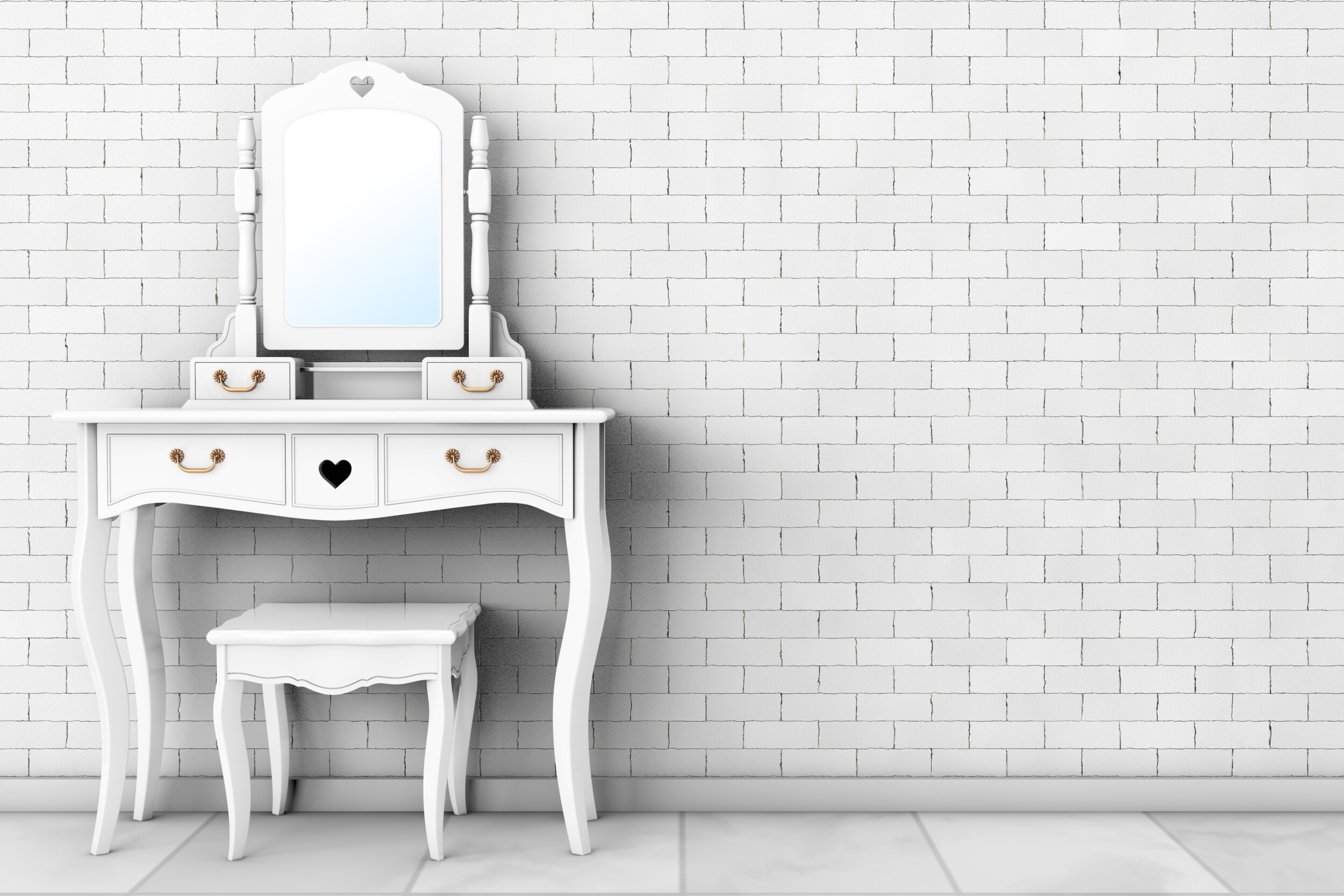 While rustic wood should be the star of the show, you can always include a few golden, wrought iron, or metal accents, too. More specifically, wrought iron in particular is an even better choice for your patio furniture, but don't stray away from this style's focus on decorative lines.
Bring nature inside your home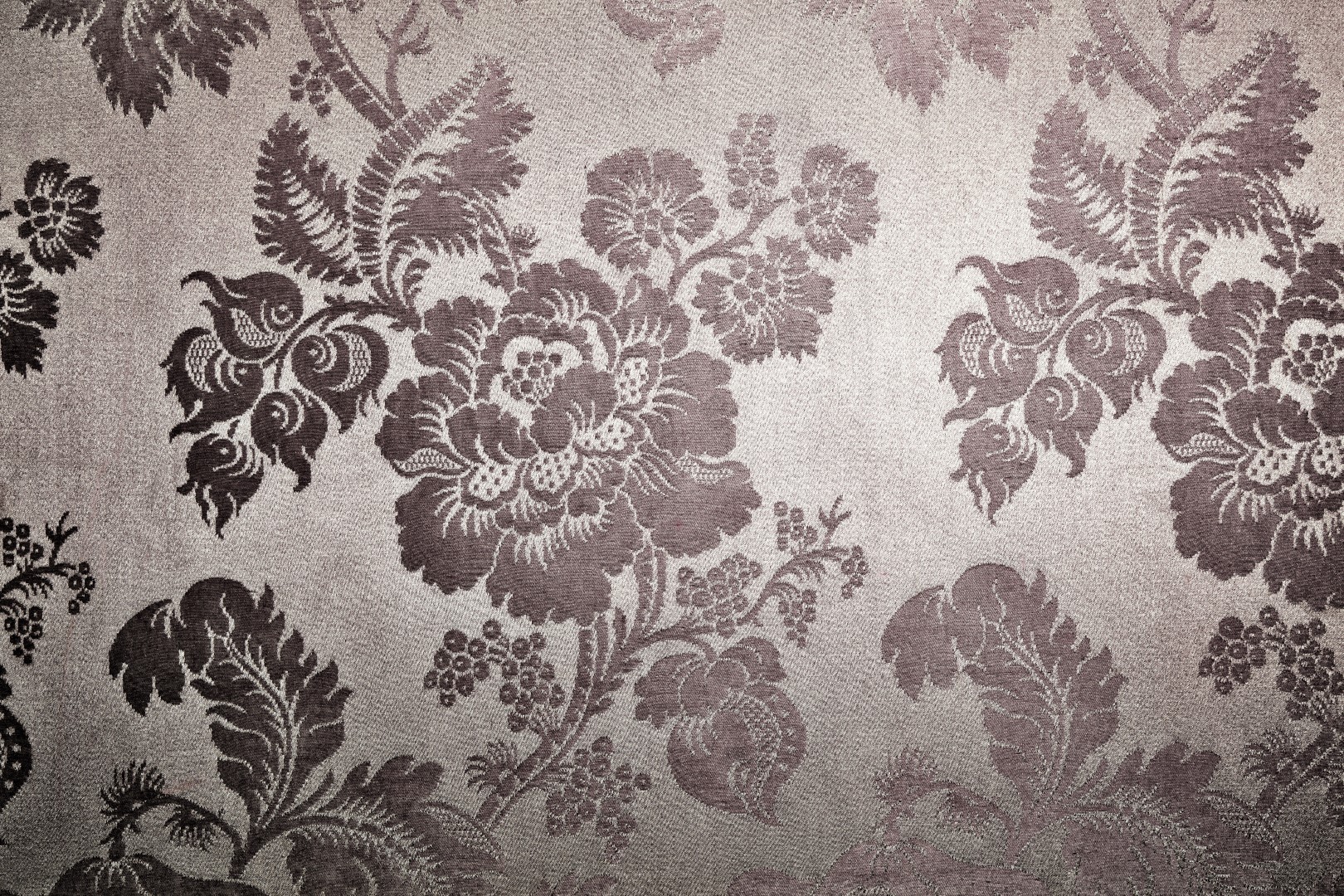 As well as with the colors of your palette, French country style encourages you to introduce more natural elements in other ways. After all, you can't be inspired by the Provence and then forget to bring some of its bucolic features into each room!
Choose botanical and natural themes for your fabrics (for example, curtains, cushions, and bedsheets), wallpaper if you decide to use it, artwork, or accessories. Some of the most traditional French country motifs include roses, lavender, olives, sunflowers, and roosters, but also rustic patterns like gingham and plaids
Try and stick to natural fabrics whenever possible. Cotton and linen are popular versatile materials, but don't forget to experiment with the most recognizable French country fabric: toile. Soft and breezy, it's perfect for patterned curtains. Still, you can find it in throws and upholstered options, too
Introduce a few mirrors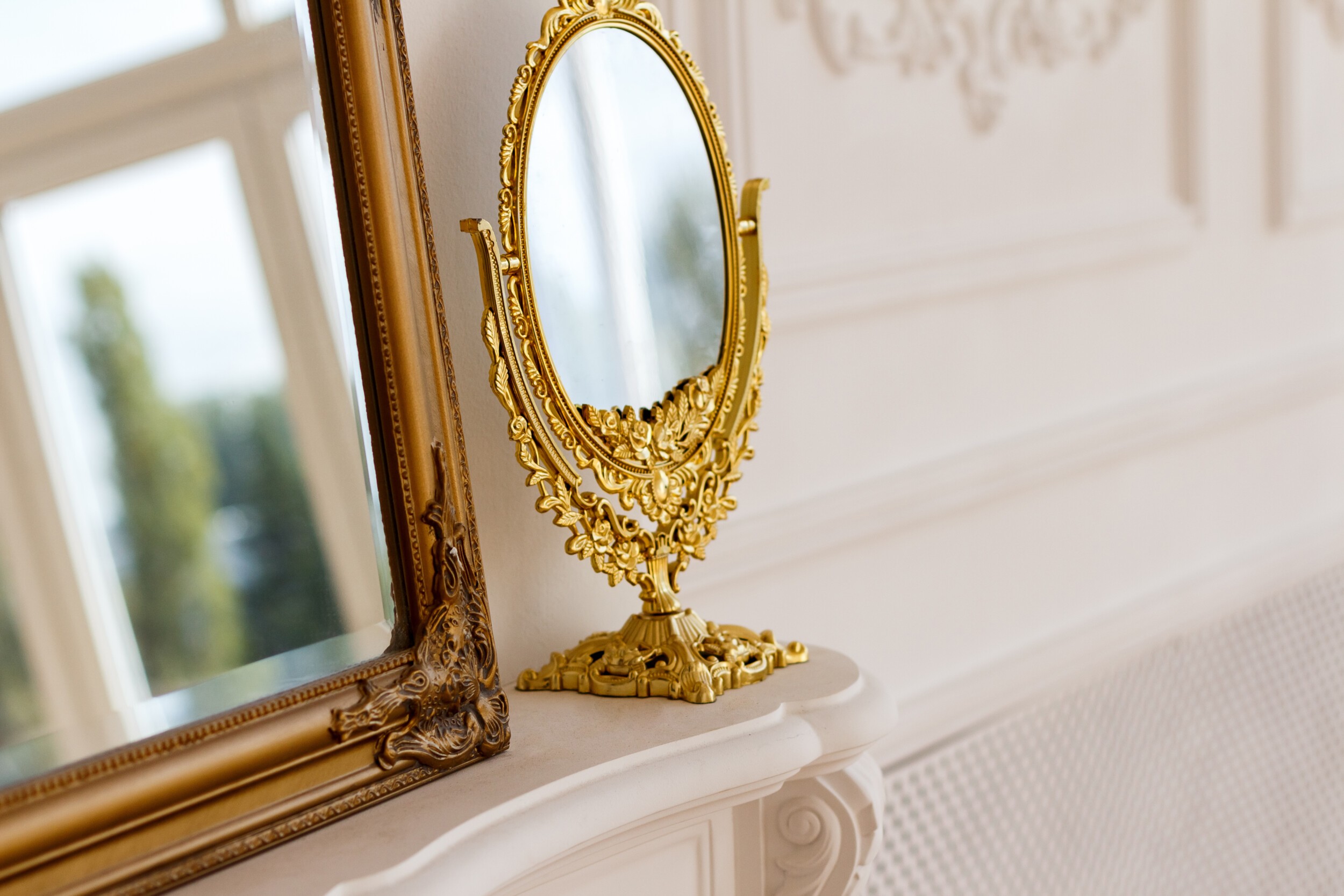 When it comes to French country style, mirrors are essential for two main reasons (beyond the obvious one of helping you get ready in the morning): they amplify the breezy and airy element of country homes, and they're a great opportunity to reinforce this style through their frame.
In fact, you should focus on the most ornate gilded mirrors with either noticeable gold and metal accents or a distressed painted look. Basically, if your French country mirror looks more like a piece of artwork than a reflective surface, you're clearly doing it right!
You can include a few smaller mirrors as a decorative accent, but, in general, don't be afraid to go big.
Accessorize wisely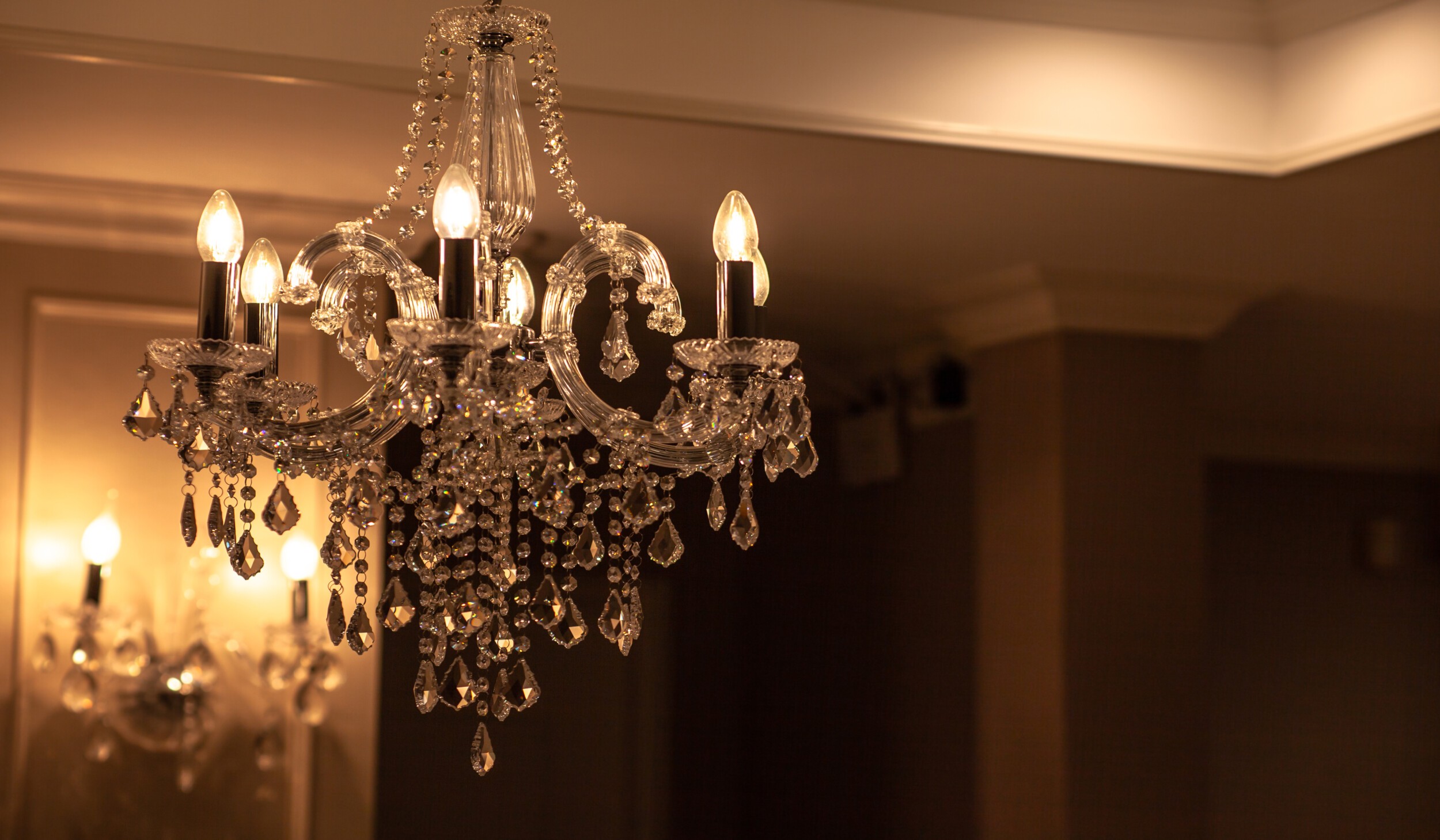 From bigger accents to small details, the right accessories can help you tie your French country style together.
Some popular choices are throws and cushions with noticeable patterns, large wall clocks and smaller ones to place on tables and cabinets, chandeliers, candlesticks, fruit bowls, wall sconces, floral china, and pots with fresh flowers.
As for your patio or garden, you could emphasize your European inspiration by looking for a few small statues, too.
Regardless of which accents and accessories you decide to incorporate, try and prioritize models with this style's signature distressed look.
French country style signature elements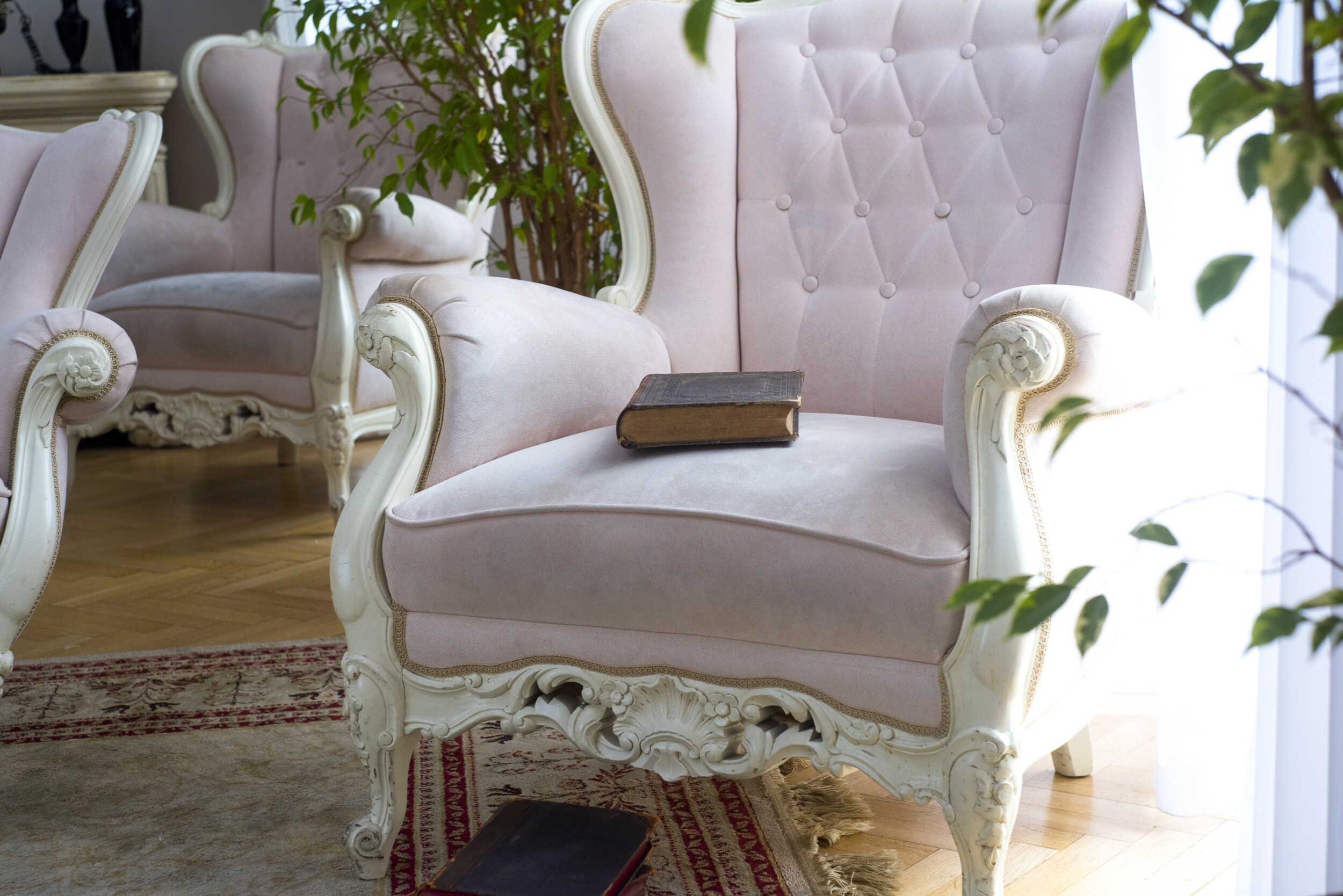 Now that you have a good understanding of this style, you know the importance of a natural palette, a weathered feel, and a certain type of furniture.
Still, to help you make your décor even more immediate and recognizable, we thought we'd share our list of the most French country style items:
Upholstered chairs with cabriole legs
Cabriole legs in general
Painted furniture
Benches
Toile fabric
Distressed cabinets
Freestanding bathtubs
A large kitchen island
Chandeliers (especially those with crystal drops)
Armoires
Vanities
Exposed beams