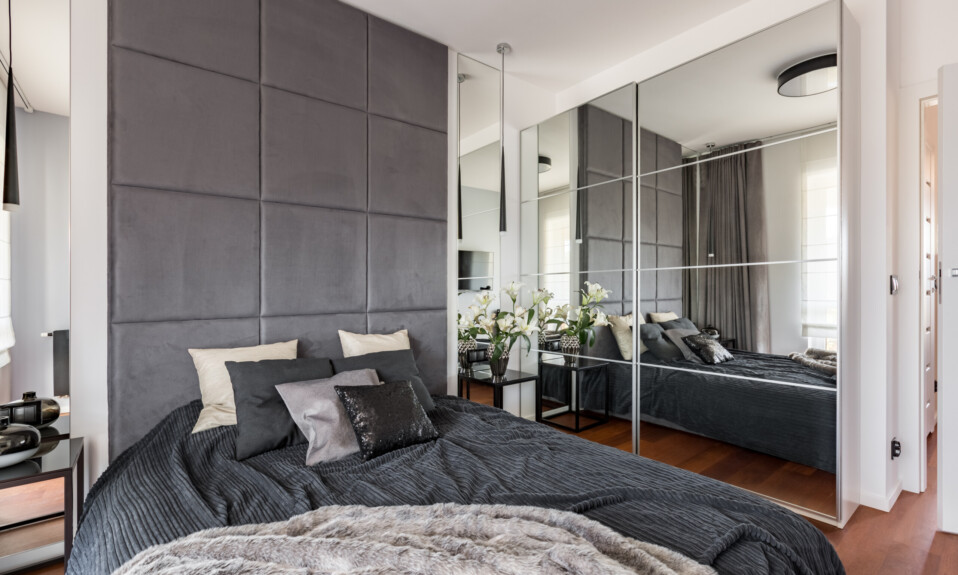 Whether you've got a small or a large bedroom, sometimes we all need a bit of wisdom to make the best use of the space with savvy bedroom decor updates. Your bedroom should feel like a sanctuary where you can unwind in peace after a long day, and having unorganized clutter laid out around the room because there's nowhere to put it can really distract you from relaxing.
To help you combat the anti-zen clutter in your bedroom that's been bugging you for months, we turned to Décor Aid interior designers for sage advice on the best bedroom decor ideas to help you make the most of the space. By taking note of these savvy bedroom organizing tips and working them into your bedroom design, you're sure to see an improvement in your daily life in no time. Because let's face it, there is nothing worse than coming home at the end of a long day, hoping for some relaxation, only to be greeted by a bedroom that's poorly organized. Fortunately for you, these must-try bedroom organizing hacks are inexpensive and easy to accomplish on your own.
Blanket Boxes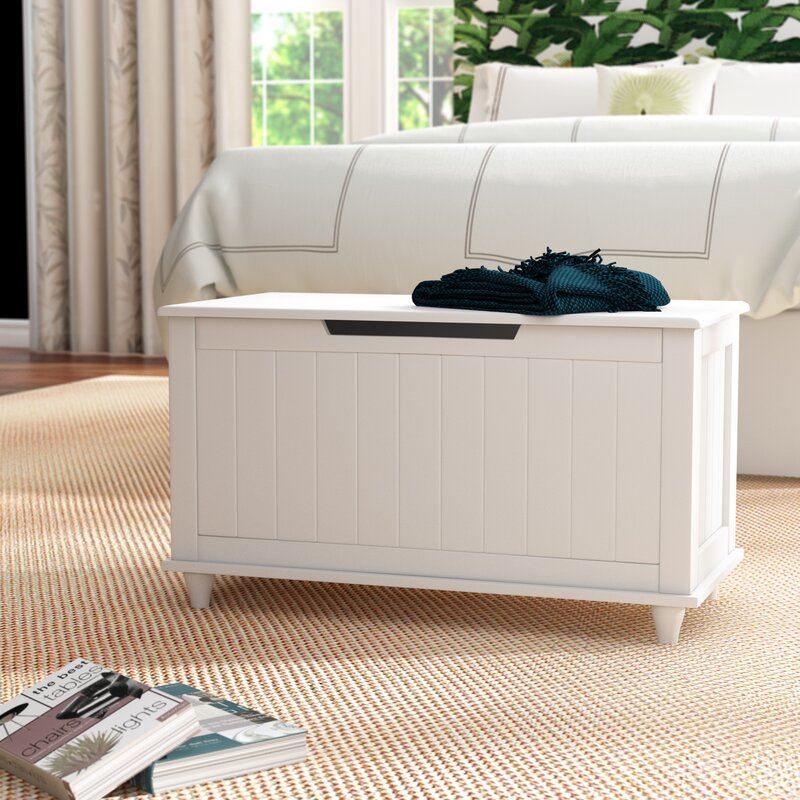 If you are fed up with your blankets and throws ending up on the floor, or thrown untidily over a chair, invest in a timeless blanket box to be placed at the foot of your bed, or even under a dresser. When you aren't using your throw or anything else for that matter, fold it up and place it in the blanket box so it'll be out of sight, helping to keep your bedroom neat and tidy on a daily basis.
They also make for a great place to store clothing, bedroom items, and accessories that you don't often use (and add nothing to your bedroom decor) like hot water bottles, spare pillows, and bed linens.
Nightstands with Drawers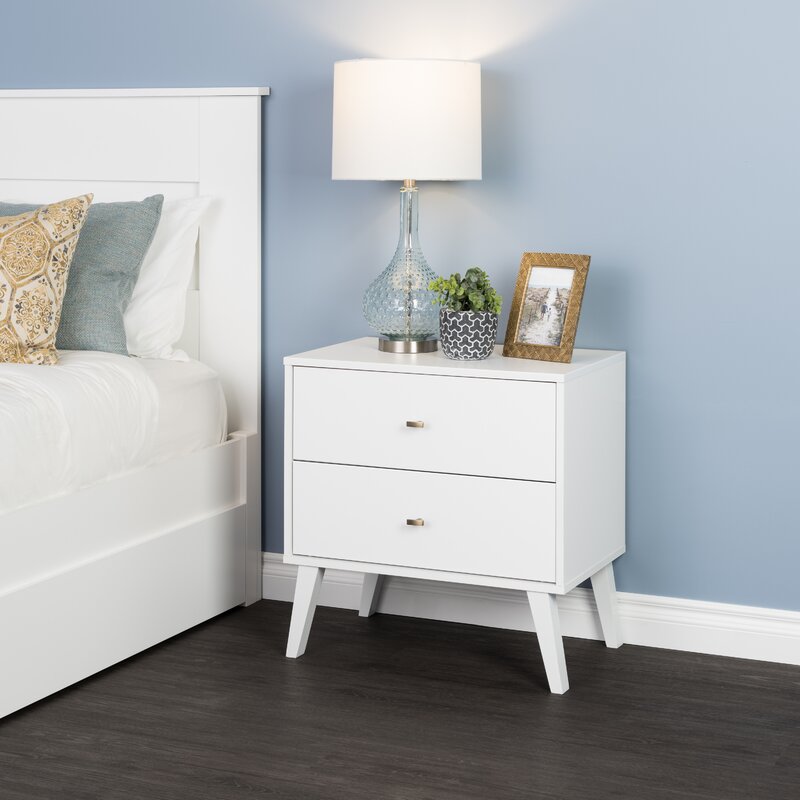 It might seem like a simple and obvious solution, but sometimes the most basic of ideas can escape us. More often than not, our interior designers note that our clients often have night stands without drawers or just one drawer, which really isn't making the most of their space, in terms of storage.
Invest in nightstands with two, or even three drawers, giving you the optimum amount of storage next to your bed while making bedroom organizing all the easier.
Under Bed Storage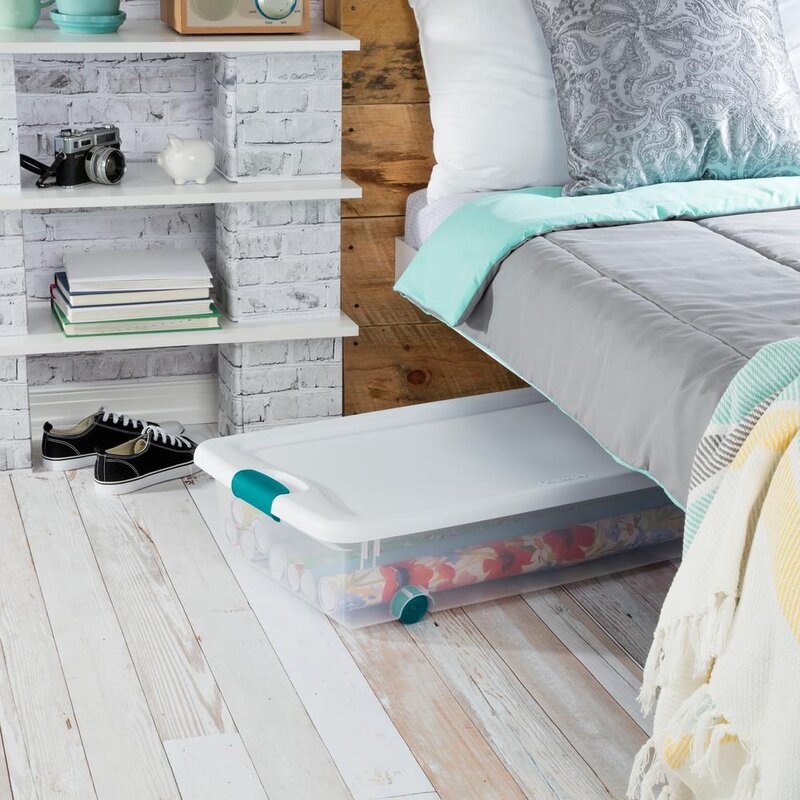 The space under your bed often goes to waste and since its usually concealed, that's a lot of space to waste. One of the best ways of making use of this space is to bring in slim under bed storage containers with pulls so you can easily grasp them. You should also look for storage containers on wheels that you can quickly pull out when needed.
The great thing about under bed storage is that it won't distract the eye from your bedroom decor – no additional items of furniture to clutter up your room and no need to sacrifice style for functionality.
Ottoman Storage Bed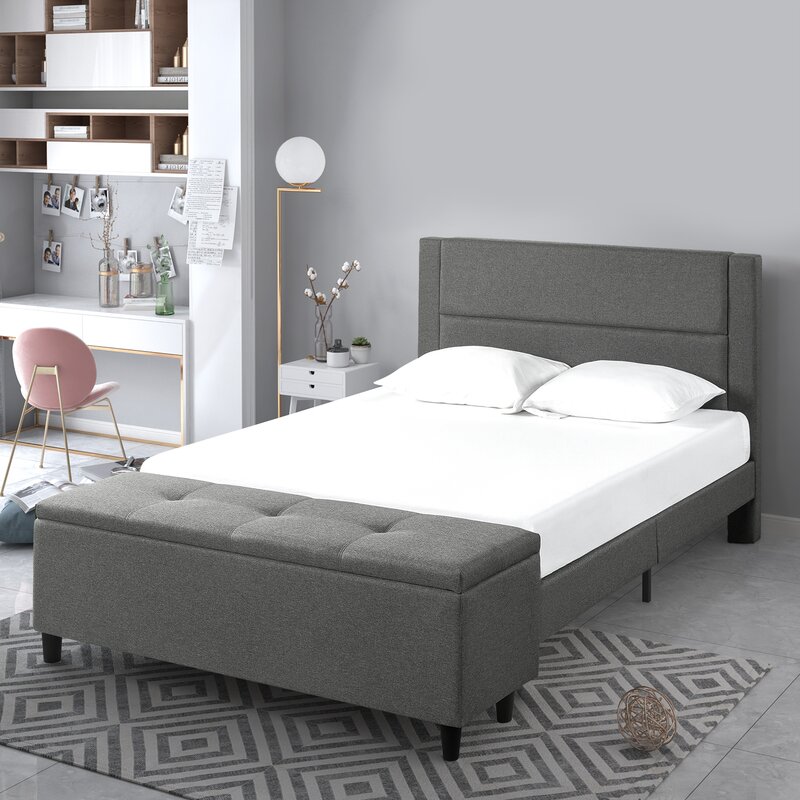 If you're on the market for a new bed, one with a built-in storage ottoman can make a huge difference when it comes to tidying up on a regular basis. To gain more storage in your bedroom, replacing your current bed with an ottoman storage bed, making the most of what is usually dead space. You can flip up your bed, revealing easy to access storage beneath, which is great for storing anything, from shoes to bed linens to clothing.
This is one of the best bedroom organizing ideas if you don't want storage to change the look and feel of your bedroom decor, and if you don't want to lose any floor space. But if you're happy with your current bed, you can easily find an affordable and stylish ottoman that you can also move around when needed. As ottomans not only provide extra concealed storage, but they also work as a surface for seating and getting dressed as well.
Closet Clear-Out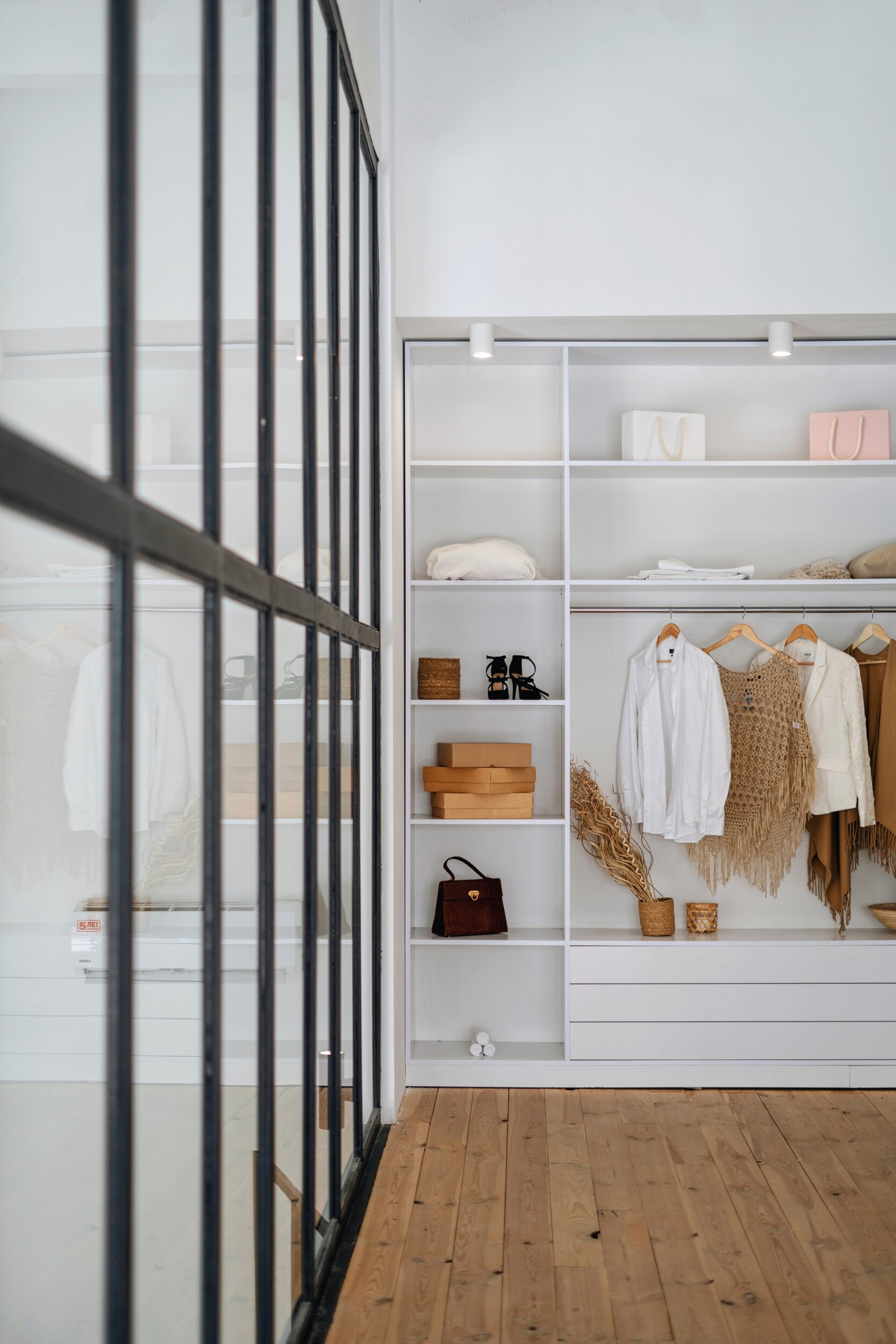 Running out of space for clothes makes for a messy bedroom – there's no doubt about it. Bedroom design often doesn't take into account how much clothing you need to put in your closet, so you are often left needing more room to work with when it comes to closet space. If this sounds like you and you have clothes littering every available surface in your bedroom, then it's time to be ruthless and edit away.
Bedroom organizing is futile if you simply have too many items – get rid of anything you haven't worn in a year and separate your summer clothes from your winter clothes (store the clothes you aren't wearing somewhere else so they aren't taking up valuable space). And do donate what you plan on letting go of.
Closet Organization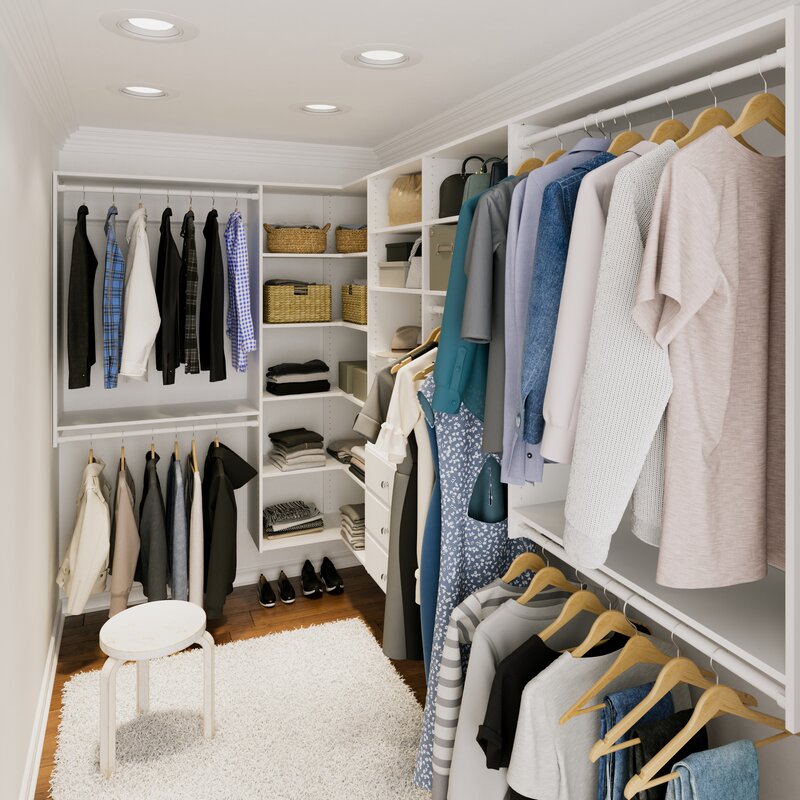 Make sure you are making the most out of your closet space by revamping your closet storage solutions. There are tons of great storage solutions available that you can add to your closet, making organization so much easier.
Whether that's additional shelving, shoe racks or drawers; take it from our interior designers, smart closet organization solutions are essential when looking for the best routes to organize a bedroom – and to keep it that way on a regular basis.
Storage Ladder + Shelving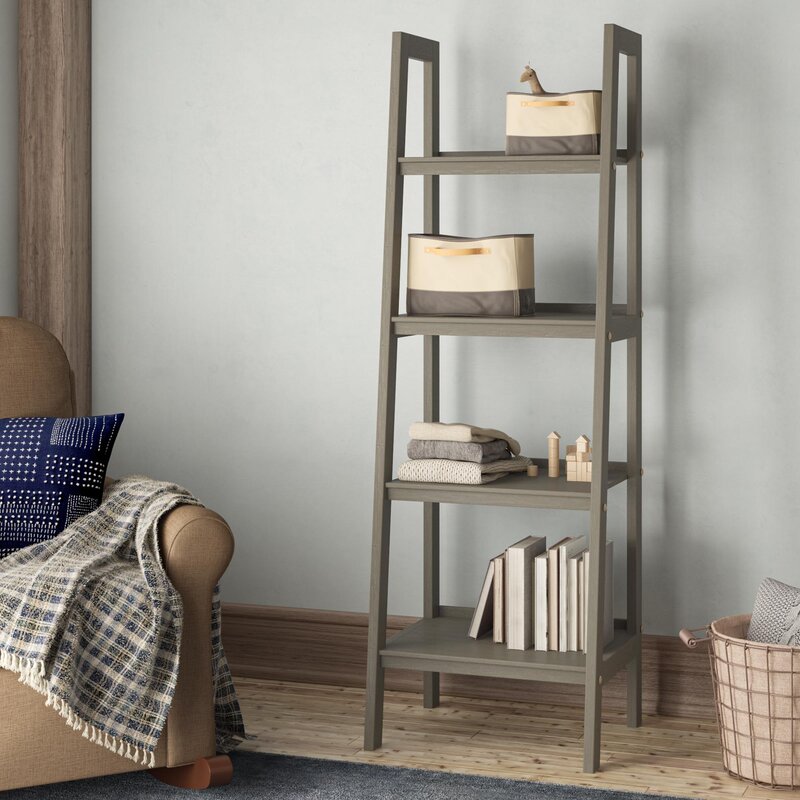 A storage ladder is a charming and cost-effective way of adding additional storage to your bedroom decor, without it being imposing or overbearing. A storage ladder can enhance your bedroom decor by providing you with a space to place trinkets and treasures as well as a hanging space for accessories like scarves, ties, and jewelry.
You can get a lot more storage out of a small space with a storage ladder, allowing your bedroom design to stay sleek and chic. But if the casual appeal of a storage ladder isn't right for your bedroom decor, a sturdy bookshelf makes for a timeless alternative while providing even more storage surface for you to take advantage of.
A Stylized Laundry Hamper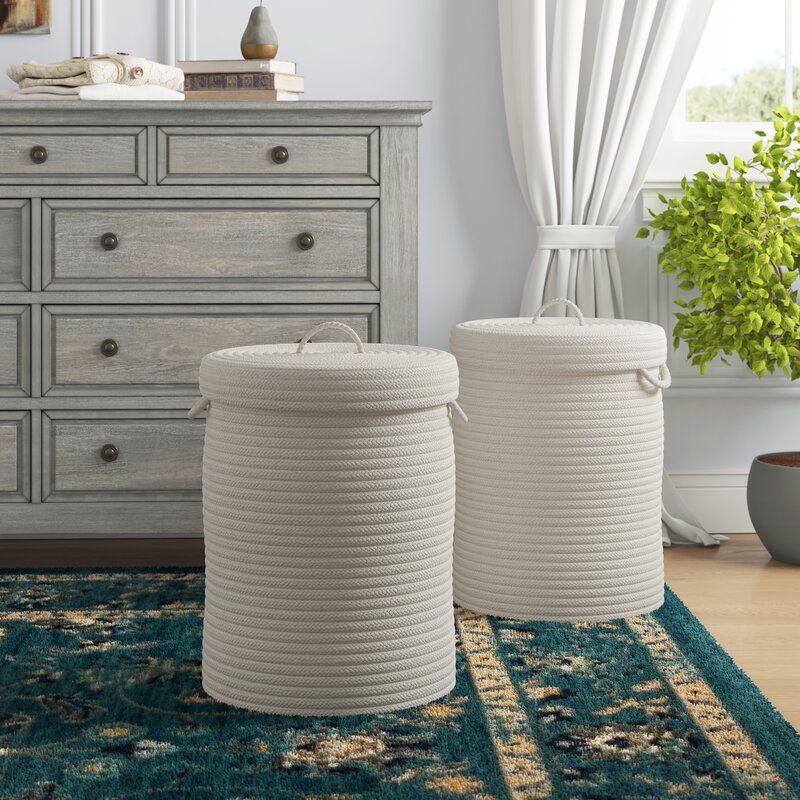 Stained clothes waiting to be washed, strewn around your room can really get in the way feeling relaxed in your bedroom. Combat those piles on the floor with a beautifully designed hamper where you can stow away your laundry until you are ready to wash it. Choose a compact hamper which is in keeping with the rest of your bedroom decor, so it doesn't stand out.
You can even use your hamper as a convenient surface to store books, throw cushions, and blankets on top of, as you don't always need to be in and out of them. Even better is a laundry hamper on wheels that you can cart straight to the washing machine with.
Storage Trunks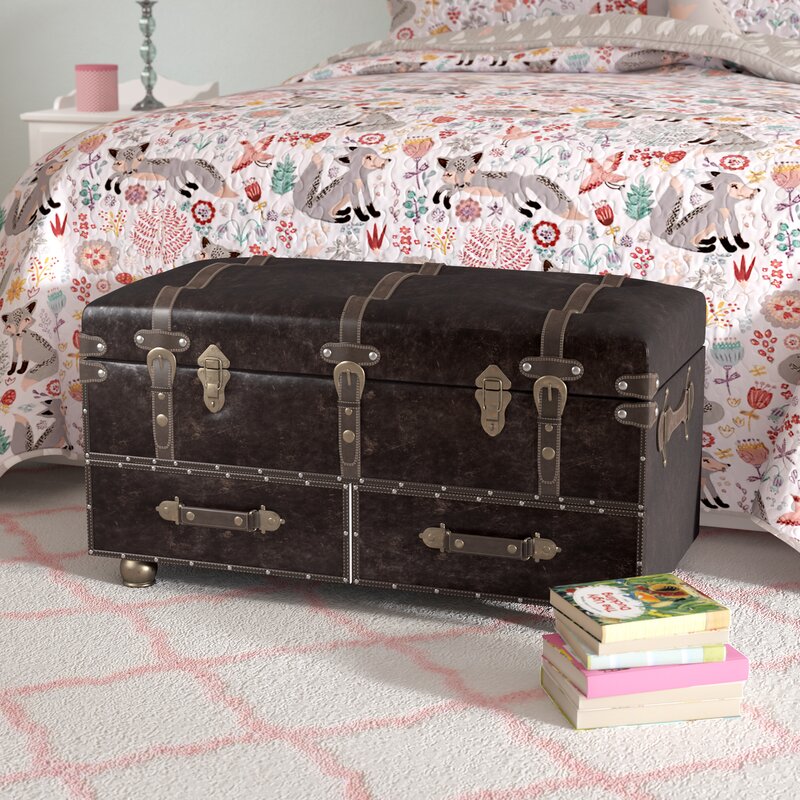 Storage trunks are a stylish way of adding organization spots to your bedroom design while adding a wanderlust sense of heirloom-worthy notes to your bedroom decor. A stack of stylish storage trunks makes for a great place to store spare bed linens, your family quilt or bedroom accessories and the ilk that you don't often use.
Not only do they keep your bedroom organizing on-trend, but they give you additional surface space to work with, as they make for a unique nightstand or plant stand. As it goes without saying, a dual purpose storage solution is the best of all bedroom organizing hacks. Plus, you can find storage trunks in any size and material – even better when they are patterned in keeping with the interior design world's fascination with the return of maximalism. So use them to your advantage and think about bringing in storage trunks in exciting colors and patterns for added visual interest.
Floating Shelves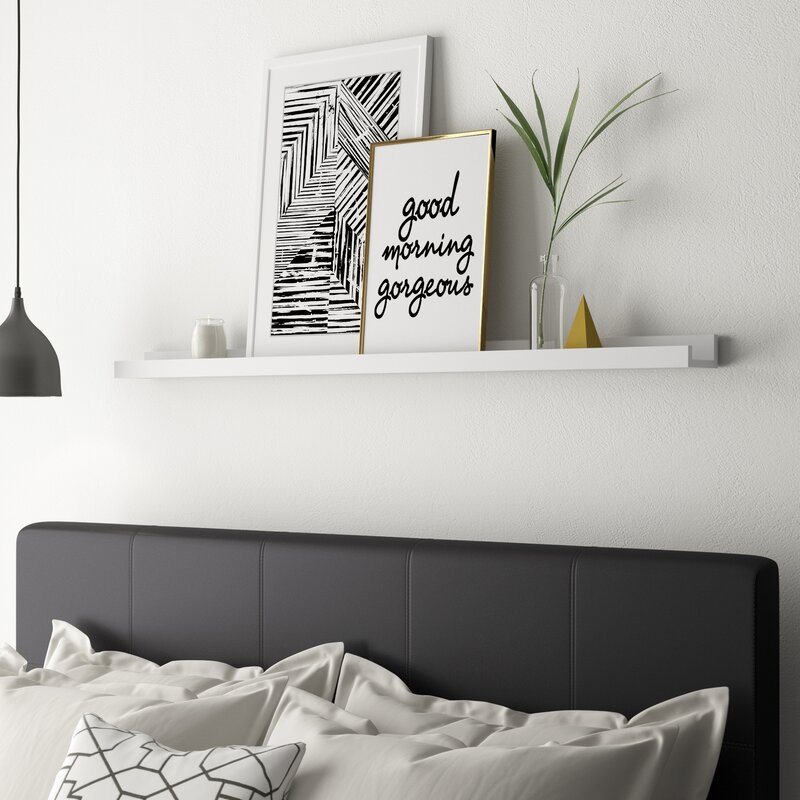 Floating shelves are great solutions for bedroom organizing, especially if you need extra surface space, rather than closed storage. If you are a keen reader and have a lot of books in your bedroom, you use your room as a home office space or if you have collected scores of stylish treasures on your travels, floating shelves will solve all of your problems.
With added shelving, you will no longer be cluttering up dressing tables, nightstands or chests of drawers with your daily essentials and collectibles. Stylish shelving makes for one of the simplest, most affordable, and easy to install bedroom organizing tips, but also one of the most effective of them all.
High Shelving
A high shelf installed all the way around your room is an excellent storage solution along an underused and often overlooked area in your bedroom. A shelf installed high up on your bedroom wall often goes unnoticed, creating storage space which doesn't impose on your bedroom decor or clutter it up. You'll want to store things here which you don't need access to all the time, like a book collection and sentimental keepsakes.
Vertical storage is often forgotten about in bedroom design, but it will make all the difference. Just be sure that you have a ladder or step stool to store and retrieve your belongings.
Radiator Cover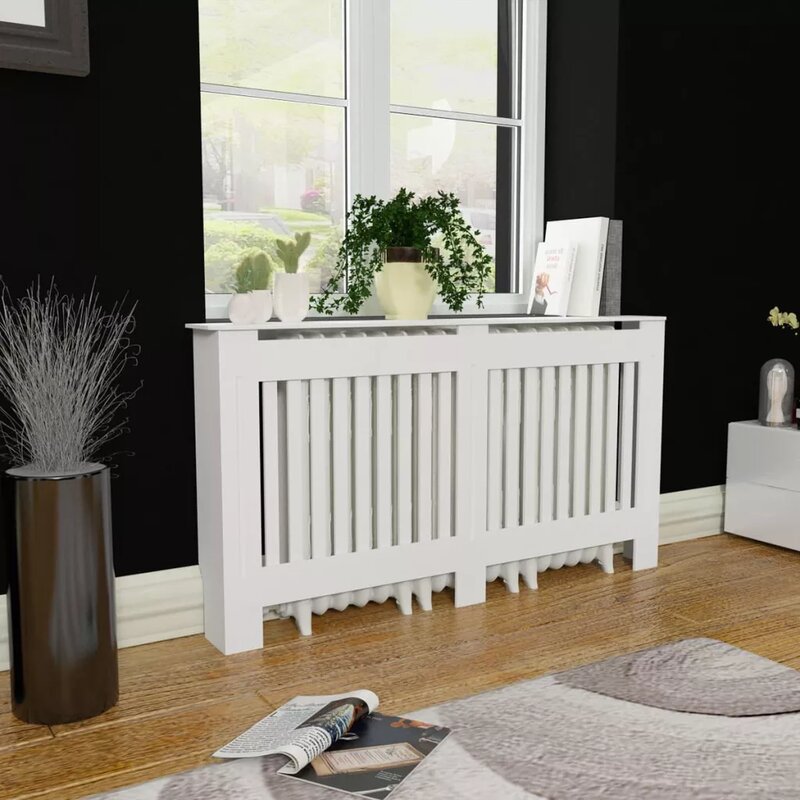 Radiator covers might not be something that you immediately think of for bedroom organizing, but they can sure make a difference while concealing your radiator with stylish design. A radiator cover provides you with additional shelf space on top, as well as shelving, depending on the type of radiator cover you choose.
Not only do they provide you with additional storage, but they cover up what can be an unsightly addition to your wall – perfect if you don't use your radiators all that often. Think of radiator covers as if they were a console table and decorate accordingly.
Headboard Storage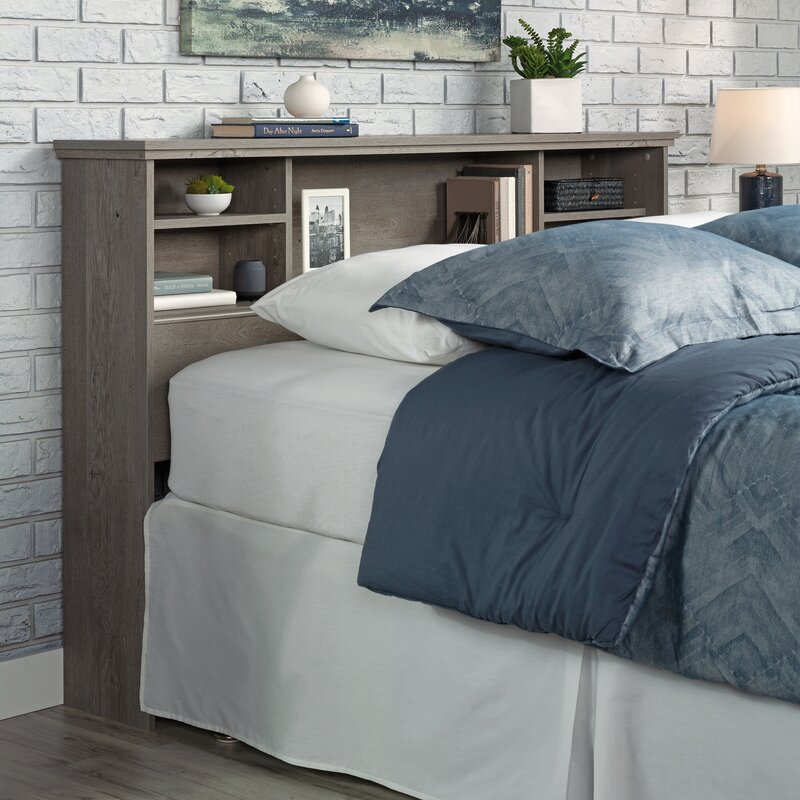 That space above your bed can also be put to good use with added headboard storage brilliantly design in it. Incorporating shelving, drawers, and cabinetry into your headboard makes for an ultra-smart bedroom organizing idea. There is no wasted space and it makes for easy access to your items.
With an organizational hack like this, you might be able to forego a nightstand – making decluttering your room or making way for extra storage space all the easier.
Now that we've gone over bedroom decor and storage ideas, take note of these practical tips that'll make tidying up and organizing all the easier on a daily basis.
Bags: Treat your collection of bags and luggage as if they were Russian dolls and stacked them inside one another to create extra surface space for other necessities.
Glasses: If you have an ample collection of eyewear that you use regularly, source a handy eyeglass storage tray online that will display all of your eyewear at once in a slim holdall.
Necklaces: While its too juvenile for an adult to display their jewelry hung along a wall like artwork, do follow suit and hang a row of jewels in your closet so you can see everything all at once while avoiding tangles.
Use Your Door: You may not realize it, but the back of your bedroom door should be considered prime real estate. Take advantage of it by bringing in some hooks to hold your bathrobe, towel, and the ilk.
Use Wasted Closet Space: Just because your closet is outfitted with a seriously handy set of racks and shelves doesn't mean its complete. Instead, think about the floor. Instead of placing rows of shoes on it, stack them on a handy shoe shelving unit and bring in a chest of drawers to make the most use of dead space in your closet.