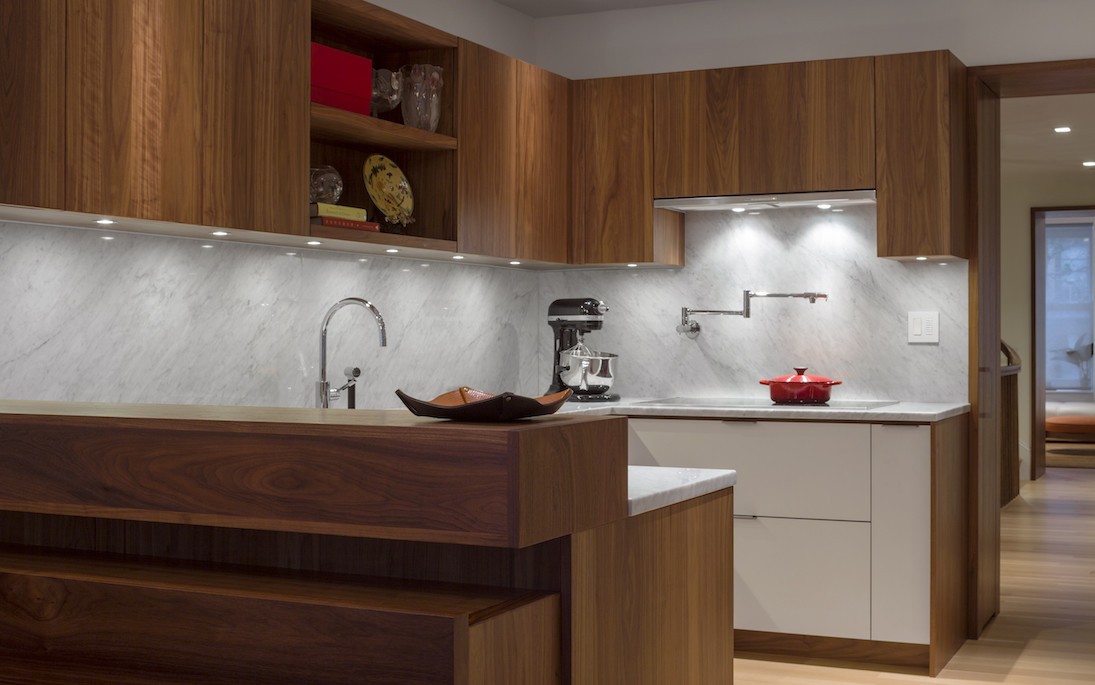 With any interior design scheme, there's a fine balance between aesthetics and practicality. No area of the home faces this dilemma quite like the kitchen. With the range of options for countertops, cabinets, and appliances, every kitchen decision tiptoes the line of functionality and beauty. But becoming an iron chef doesn't mean forsaking your inner aesthete. Our senior designers have these tips for getting the perfectly designed chef's kitchen. 
The Sink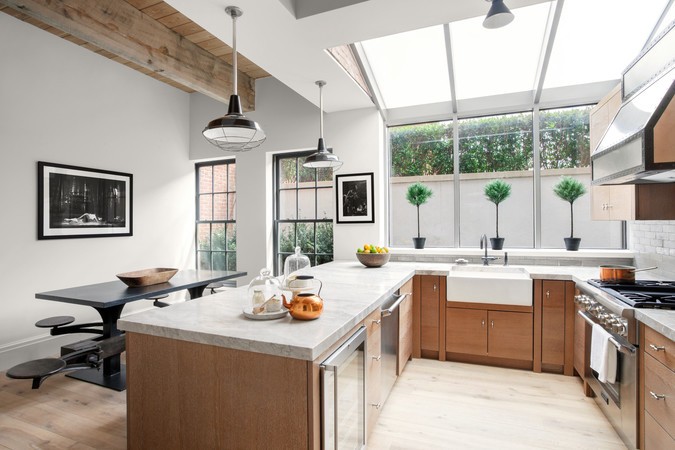 When thinking about your chef's kitchen, start with the sink. Your sink should be centrally located, and have space for food-prep on either side. We tend to source pull-out faucets, but go with an option that suits your preference. In any case, we strongly suggest a deep sink. They're an easy way to conceal pots and pans when you sit down for dinner. Notice the farmhouse sink that we placed in this chic Sag Harbor loft.
Durable Surfaces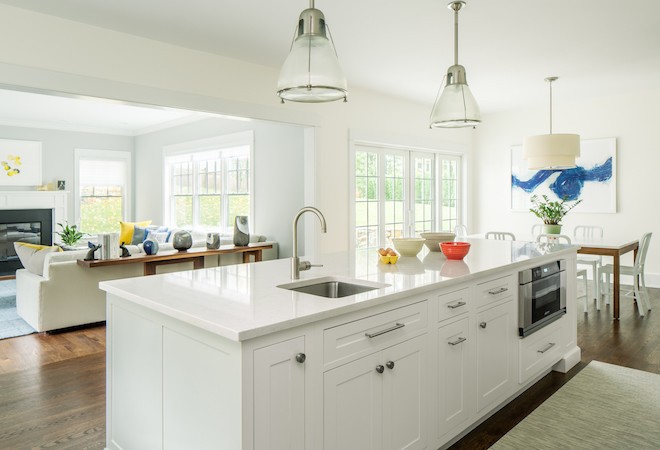 The all-granite phase is over. So instead of selecting a high-maintenance natural material, install easy-to-clean and durable synthetic countertops. Check out the white quartz countertops that we sourced for this Westchester family home.
Kitchen Island
A kitchen island is a great multi-use area of the home, especially if you like to entertain. Start off the night by gathering everyone around a few charcuterie boards. And once dinner is under way, a kitchen island creates a great buffer between you and the guest who wants to play sous chef. Pull up a couple of bar stools, like we did in this modern tudor home, and park your guests far away from the food prep.
 Practical Appliances; Elegant Cabinetry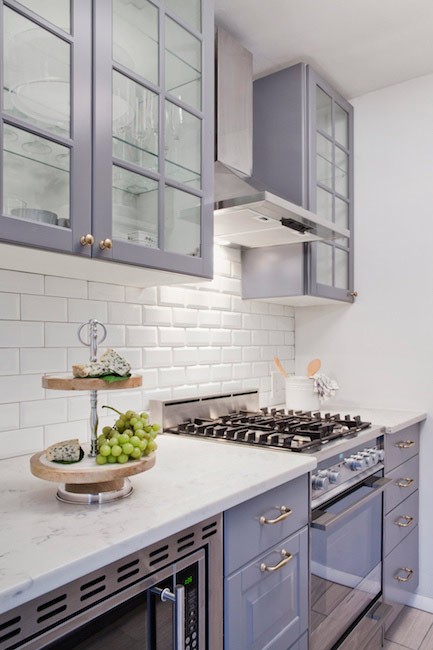 When selecting appliances, focus on practicality instead of aesthetics. Retro fridges and country stoves have no place in your kitchen, no matter how well they go with your design style. Instead, pick appliances that fit your culinary needs, and pour your design sensibility into your cabinets. In this light, airy co-op, we were able to get a chic, transitional look, while including modern, stainless steel appliances.
Under-Cabinet Lighting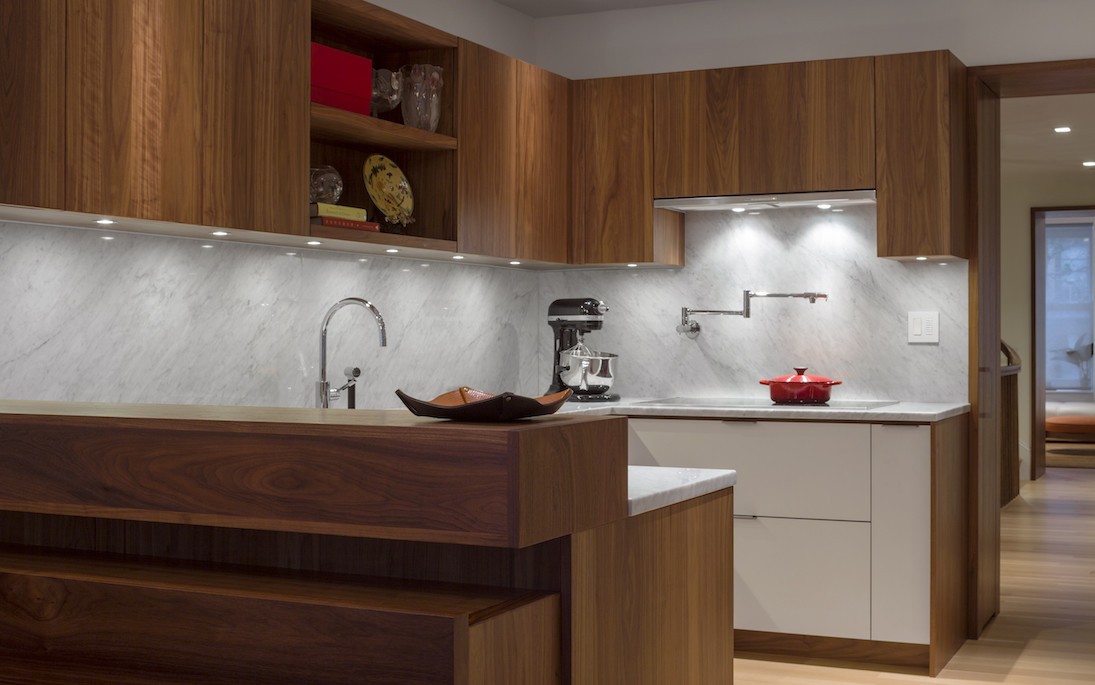 When slicing and dicing, you want to have as much light as possible. Consider a line of under-cabinet lighting for your chef's kitchen. It creates a base layer of lighting while also giving you the requisite light you need for food prep. Under-cabinet lighting can also spotlight any fancy materials, like the marble and walnut in this mid-century palace.
Open and Closed Storage
When designing kitchens, we like to keep a mix of open and closed storage solutions. The hasami porcelain dinnerware that just came from Japan? Perfect for open storage. The crusty crockpot that you inherited from your great aunt? Keep it behind closed doors. Check out how we mixed open and closed storage in this TriBeCa investment property.
White Backsplash Tiles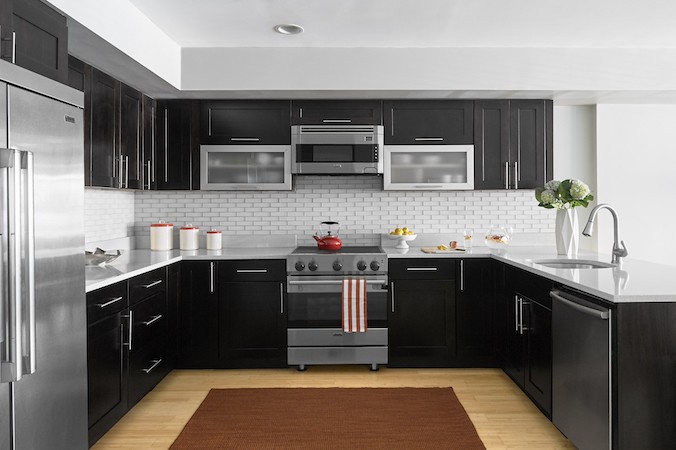 For a crisp, clean and neutral look, select white backsplash tiles and contrast them with darker cabinets or countertops. In this Hoboken family home, a subway tile backsplash is the perfect look for a clean, modern chef's kitchen.
Touch-Latch Cabinets
As an easy-to-clean option with a low-profile silhouette, touch-latch cabinets are a no brainer for your chef's kitchen. We outfitted this TriBeCa kitchen with touch-latch cabinets, to maintain a sleek vibe throughout the loft.