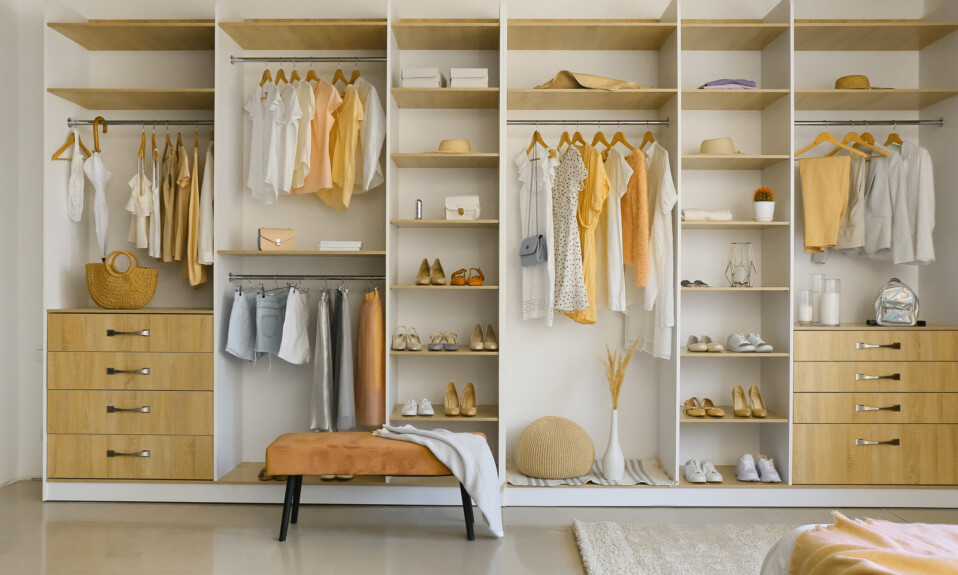 Because a thorough revamp, cleaning and reorganization is one of the best ways to welcome the fall season into your home, we're looking at smart closet storage ideas culled from Pinterest user's most searched queries for design inspiration. And with over 14 million home organization searches over the past 10 months alone, there's plenty to take in.
From brilliant closet storage ideas to refresh your daily routines to easy purse storage solutions, take in these clever cues for a more organized closet to maintain order with ease.
Always Start With A Purge:
Even if you're lucky enough to have an expansive closet that allows you to house all seasons together, with a new season comes the perfect time to reorganize, reconsider, and purge your wardrobe to help eliminate what you don't need to create more space while reducing unneeded clutter.
Our decorators recommend spending an afternoon with a close, trusted friend for a second opinion on everything you should consider keeping to weigh the pros & the cons.
Start by separating everything by category i.e shirts, dresses, and pants etc. paired together to easily organize everything once you've finalized what you're keeping, and what you're getting rid of.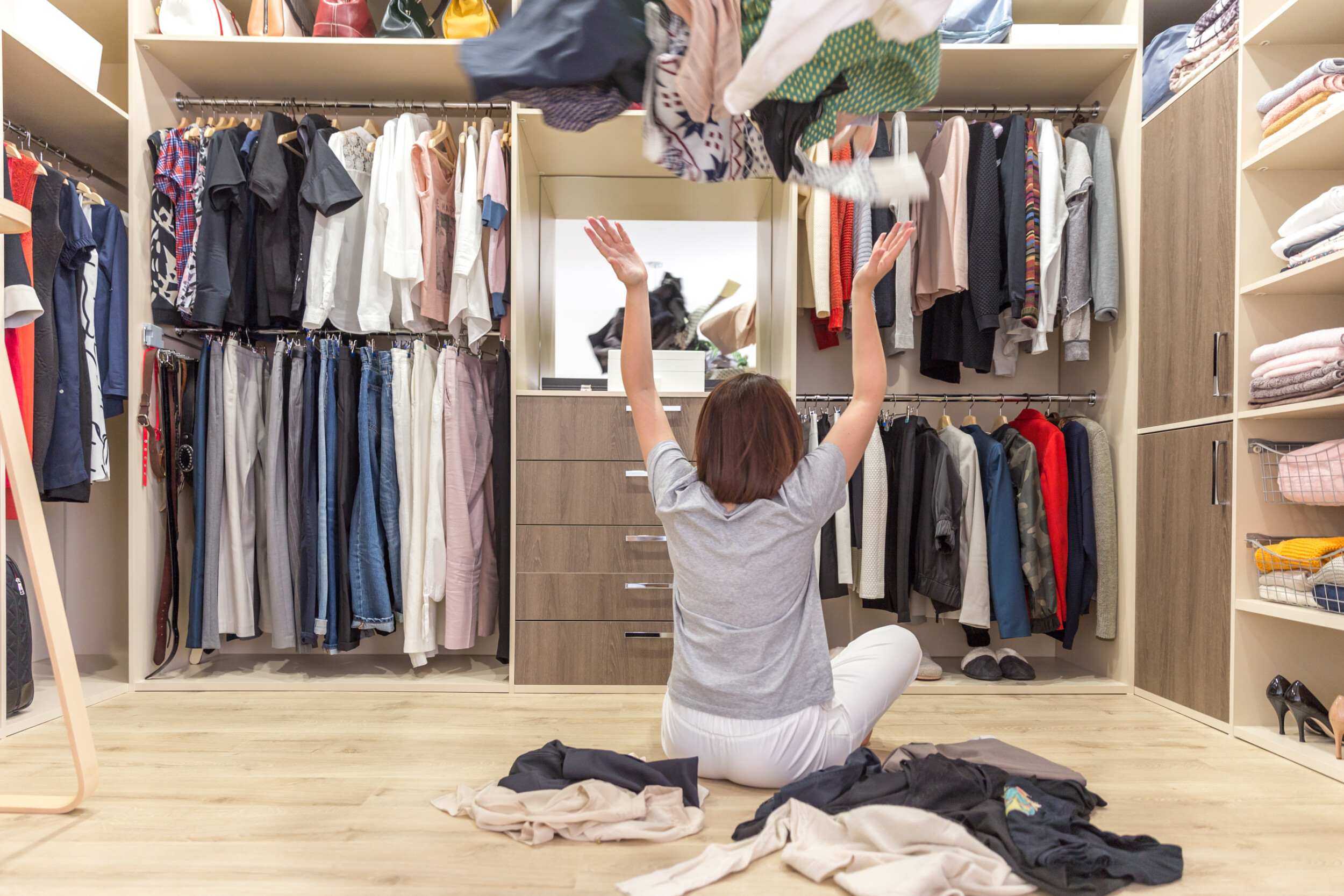 Smart Bag Solutions
With purse closet storage ideas ranking the highest among Pinterest users on the hunt for savvy organization hacks, simple and inexpensive hooks arranged on a rod were unanimously heralded by our team, and for good reason. But why not display your bags as you would in a store to enjoy their styling as much as possible you ask?
Well for starters, do you really have that much extra space? Because hardly anyone does. Plus, hanging them will better help them retain their shape and is a much more healthy solution for leather goods than storage bins that could potentially dry them out.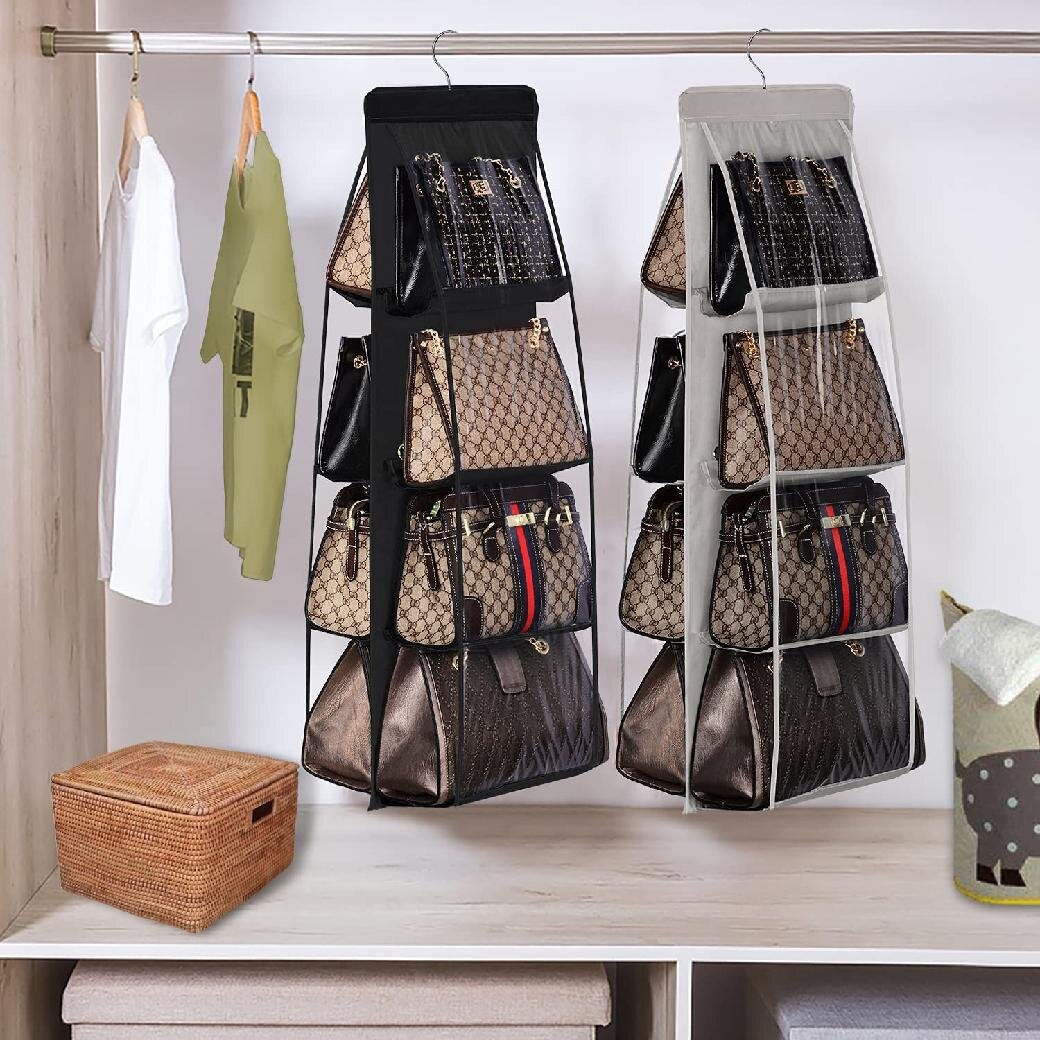 Shoes
Maybe you aren't blessed with an array of ample shelving to display your shoes as they were at retail, but when it comes to clever closet storage ideas that are easy on the eye, do display your most stylish pieces as you would a piece of art, and bring in random accessories to accentuate them.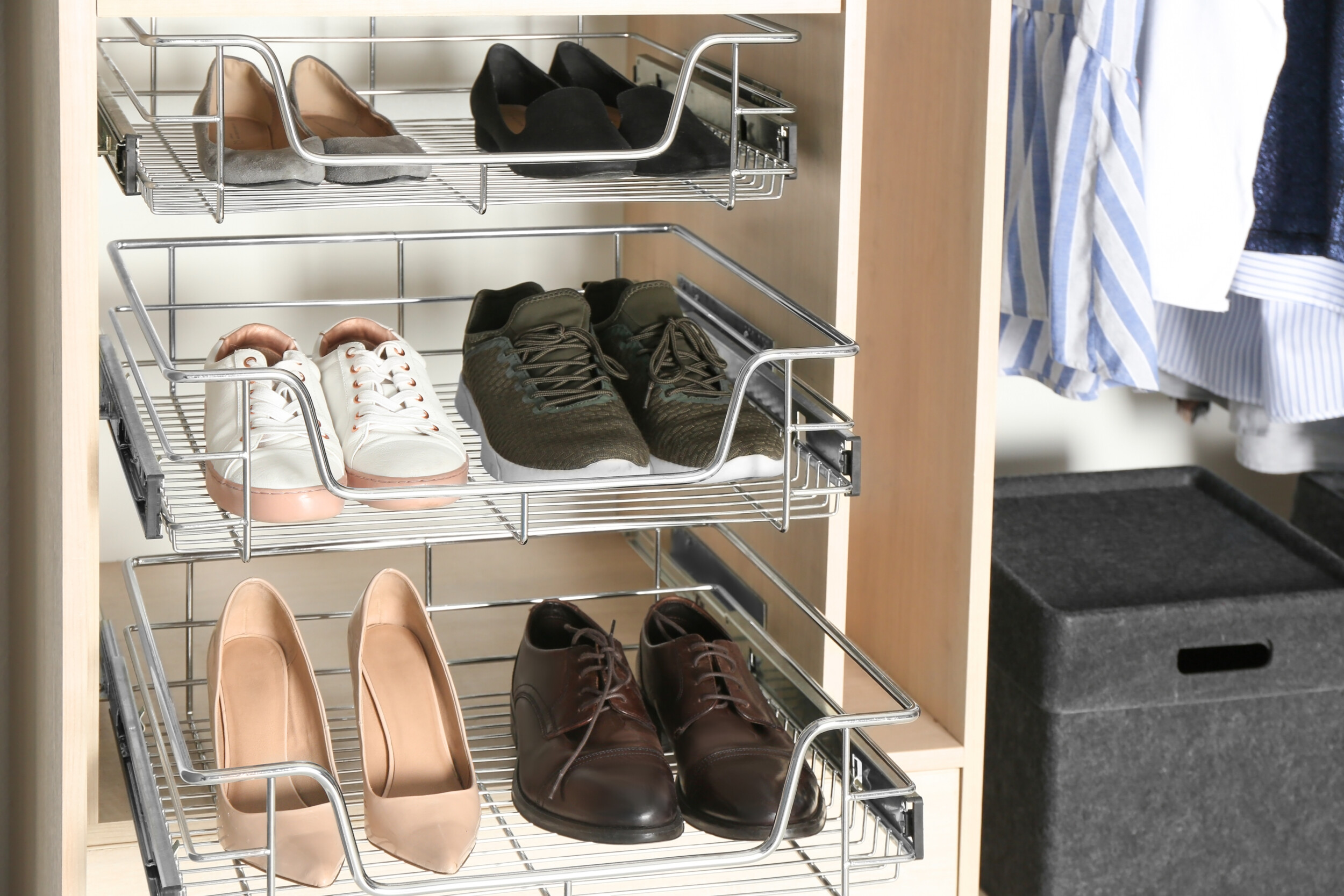 Because though it is a functional closet, why not add some easy on the eye flair to make the monotony out of getting dressed daily all the more inspiring. We like the fact the shoes here are displayed alternately to keep the eye moving.
Color Coordinate
One of the smartest closet storage ideas thats also easy on the eye is to group every category by color. This way the area will appear harmonious, and it will be easier to get dressed according to your mood.
Plus, everything will be easier to put away after use as you'll be able to instantly tell where it belongs.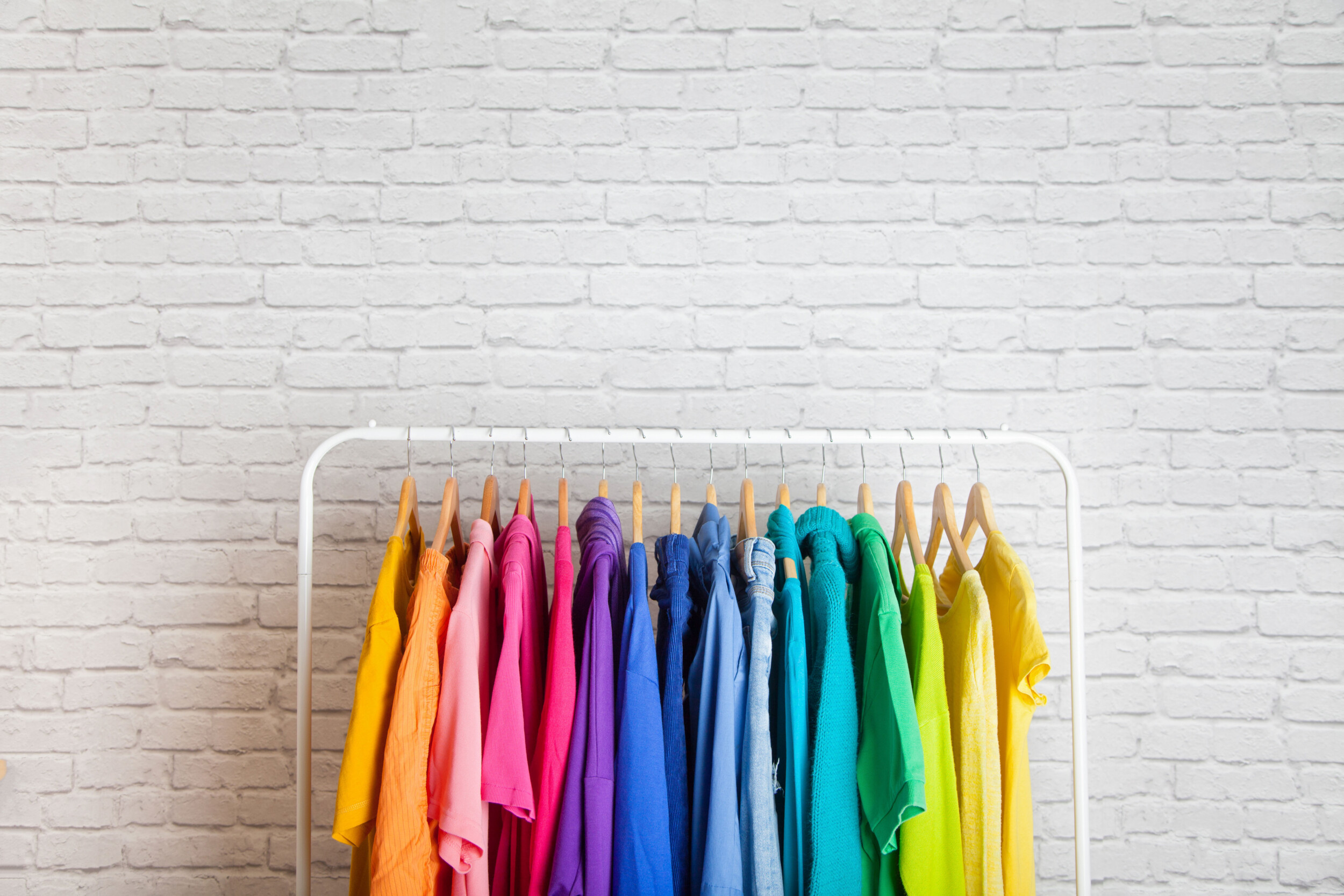 Keep It Minimal
By now we've all seen over the top gilt-encrusted celebrity closets a plenty but do you really think those look chic? Our designers think not and suggest staying away from a heavy hand.
For timeless closet storage ideas, source minimal wares and storage units and keep your décor simple to ensure that your closet and dressing area will work as a soothing oasis for you to unwind and get ready for the day ahead in.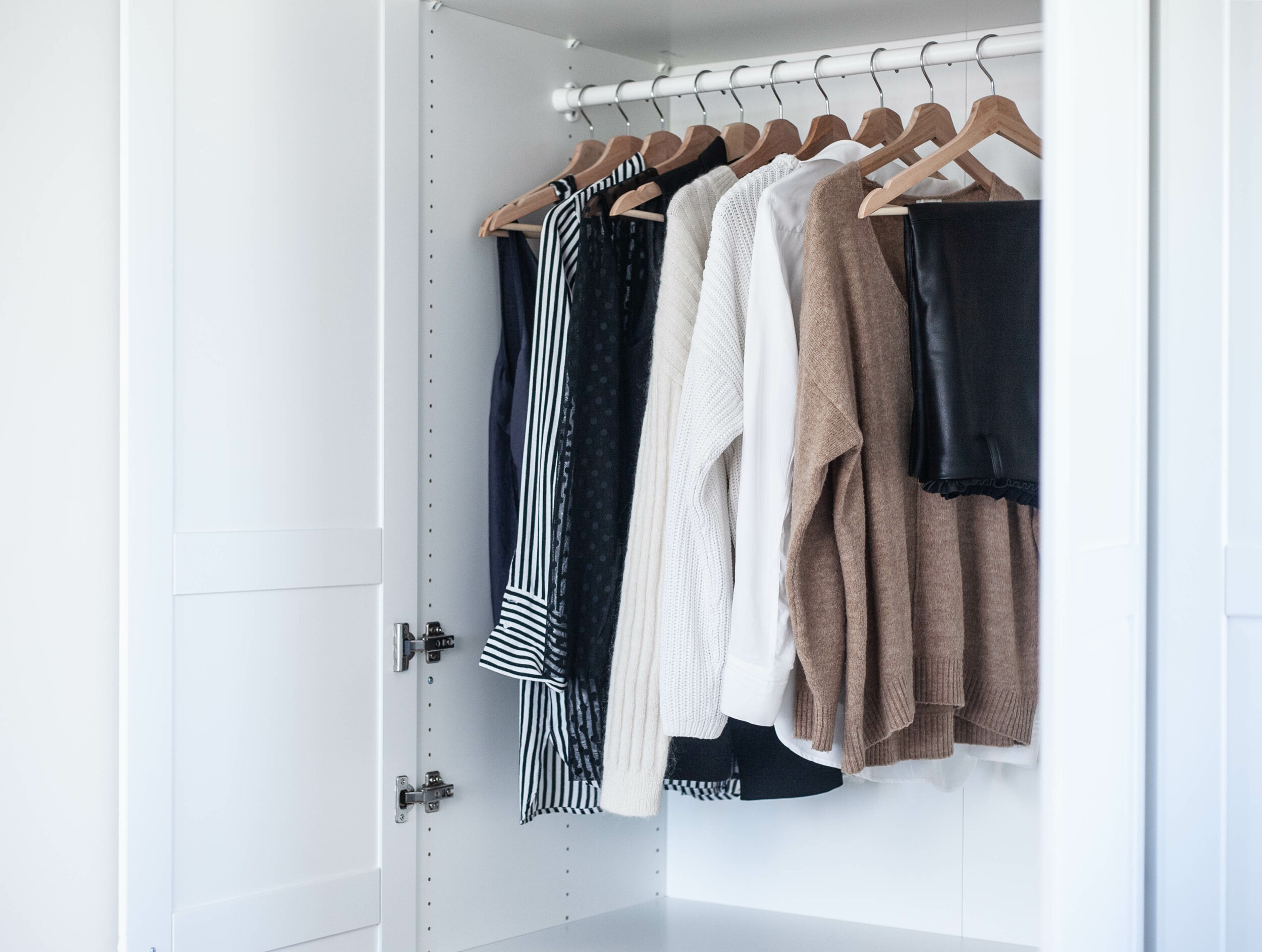 Take Advantage Of Built-Ins
Like in any room in your home, consider built-ins your best friend as they make essential closet storage ideas all the more fuss-free. And if you're looking to bring in a closet specialist, our renovation experts suggest asking them to take advantage of every space and area from floor to ceiling so you'll have optimal areas for storage.
From drawers to open shelving to glass cabinets, there are endless options that will add style and versatility to your closet storage solutions for the long haul.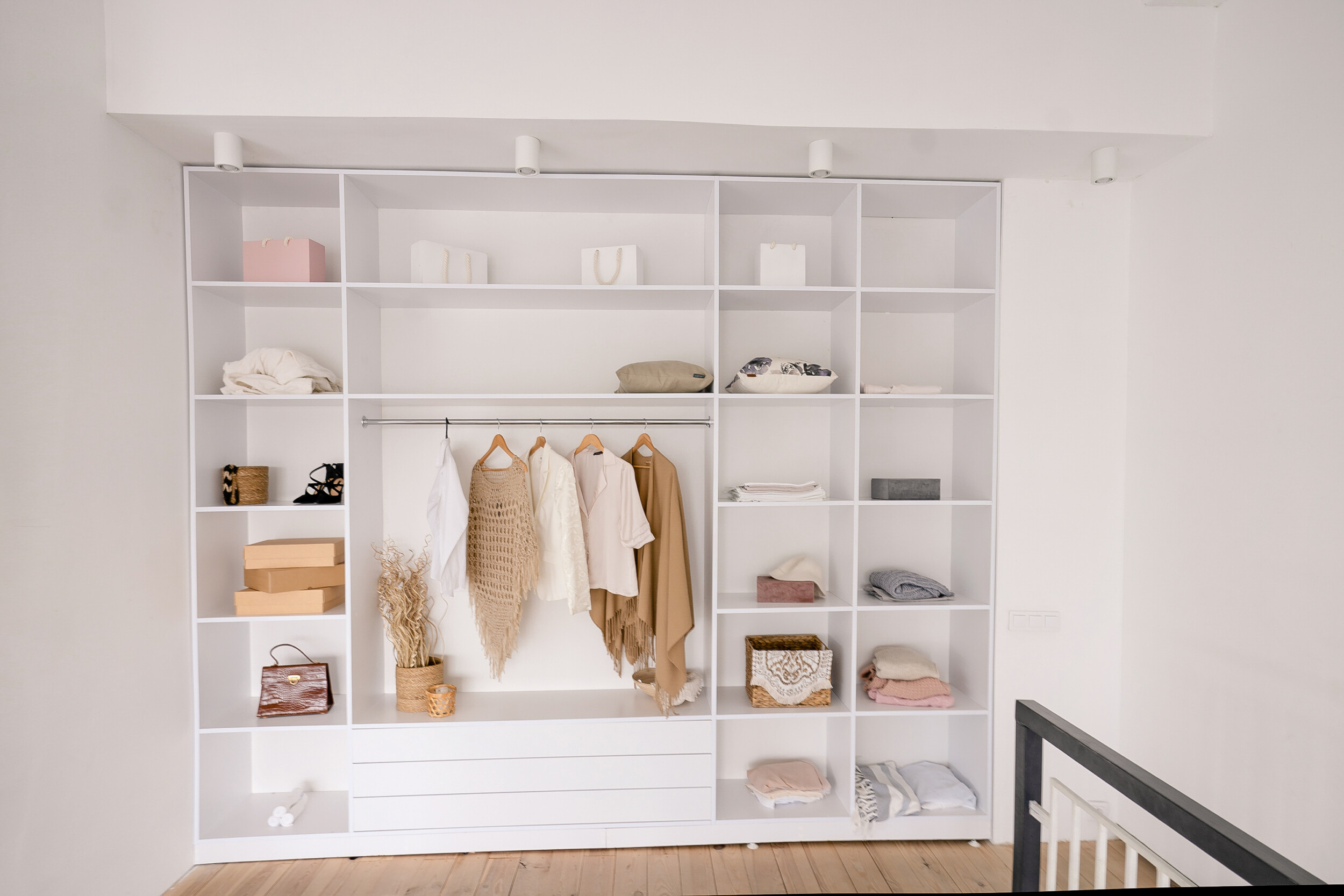 Store Categories Together
Just like color coordinating closet storage ideas, by storing items by category, you have an easier time making selections in the morning, and everything will also be easier to put away at the end of the day.
The trick here, especially for smaller closets, is to also store items seasonally as you don't need to be sorting through sweaters and outerwear mid-summer. Another closet storage trick is to use empty suitcases and travel bags to store off-season clothing as there's really no need for them to sit empty unless you travel constantly.