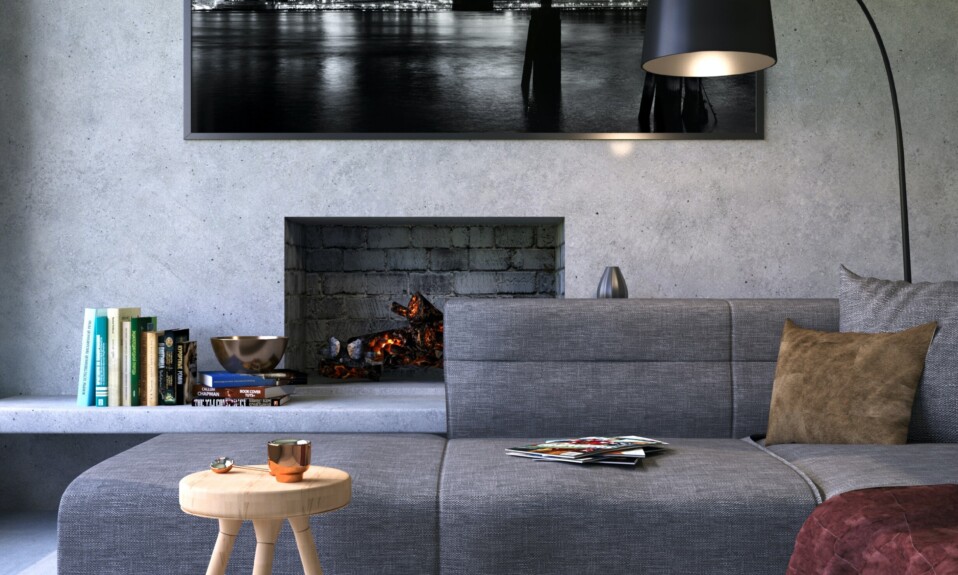 Since common areas like your living room, dining room, and kitchen are often the most seen rooms in your home by guests, the look of these rooms is essential in creating a positive first impression. In fact, you should consider your living room to be the center of attraction and the focus of any guest that comes through and it needs to be as attractive as possible. Aside from that, it also needs to be functional and comfortable because since everyone will be spending a lot of time in it. Interior designers know how challenging it can be to get contemporary living room ideas right; so we're breaking down what it takes to inspire you.
Here's our take on the 15 best contemporary living room ideas to consider to refresh yours with ease, no matter the amount of living room space you have to work with.
SKIP A SOFA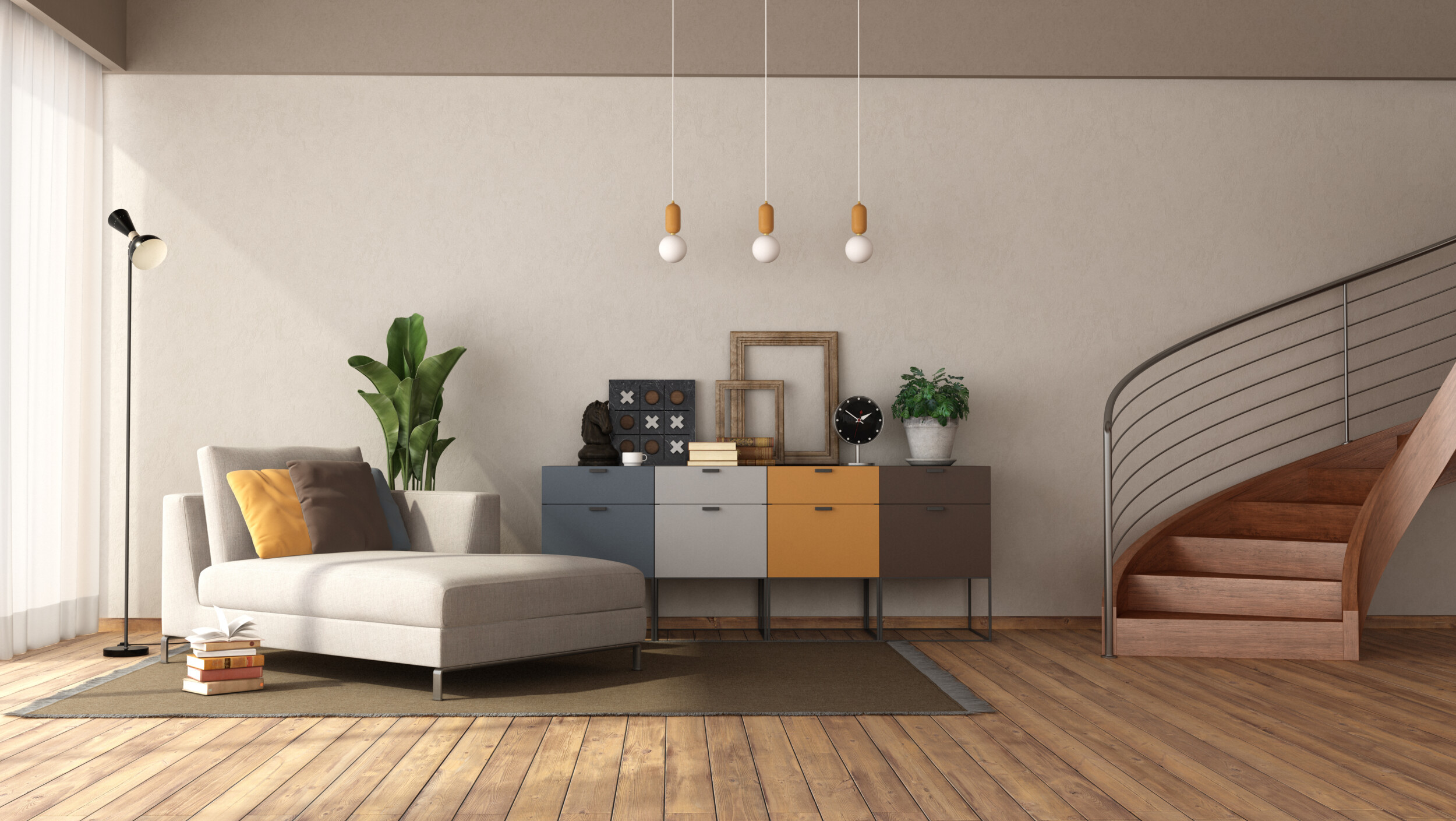 Since modern contemporary living room ideas call for thinking outside of the box, do reconsider a completely fresh take in your living room to make it all the more unique. Instead of having the traditional setup involving the expected chairs and sofas around a coffee table, think about how you can make your living room feel one-of-a-kind.
How about skipping out on a sofa altogether? This is an especially clever idea for a small living room as sofas can be bulky while taking up tons of visual floorspace. Instead, group seating together to keep it conversational while also evoking an elegant clubhouse feel. Or you could opt for a backless bench instead of a couch or an elegant chaise lounge to keep the overall look relaxed in spirit.
STAGE EVERYTHING AROUND FLOORING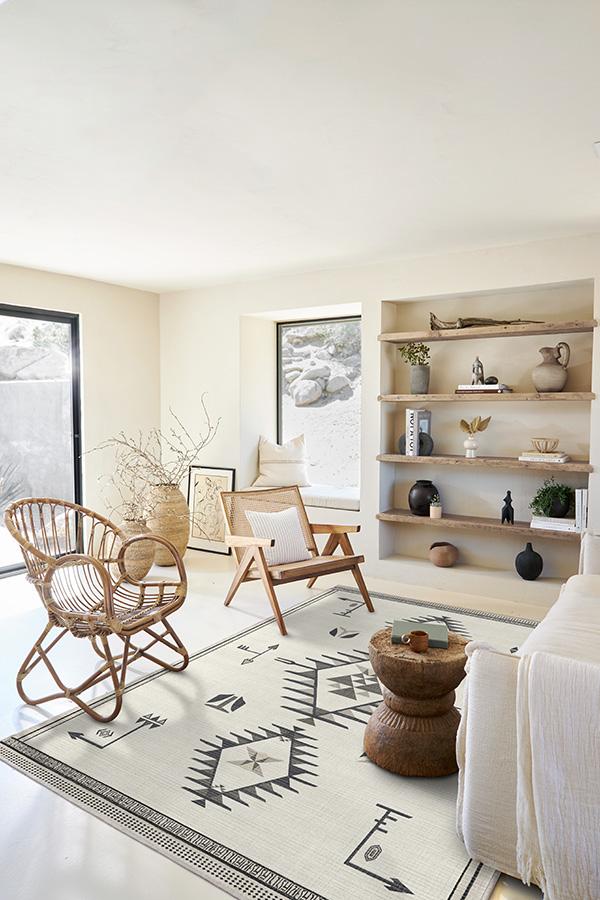 Ask any interior design where to begin when decorating any room in your home and they'll be more than likely to immediately suggest that you start with flooring.
Use a large-scale rug to tie a room together while thinking of it as a decorative starting point to guide you through channeling modern contemporary living room ideas. Take the living room featured above. Without that graphic extra-large cream rug, it would come off as cold and incomplete, and if it was too small, the scale would look and feel all wrong. And if you've got carpet or flooring that you don't want covered, simply clean or refinish it to make it look anew.
CURVED FURNISHINGS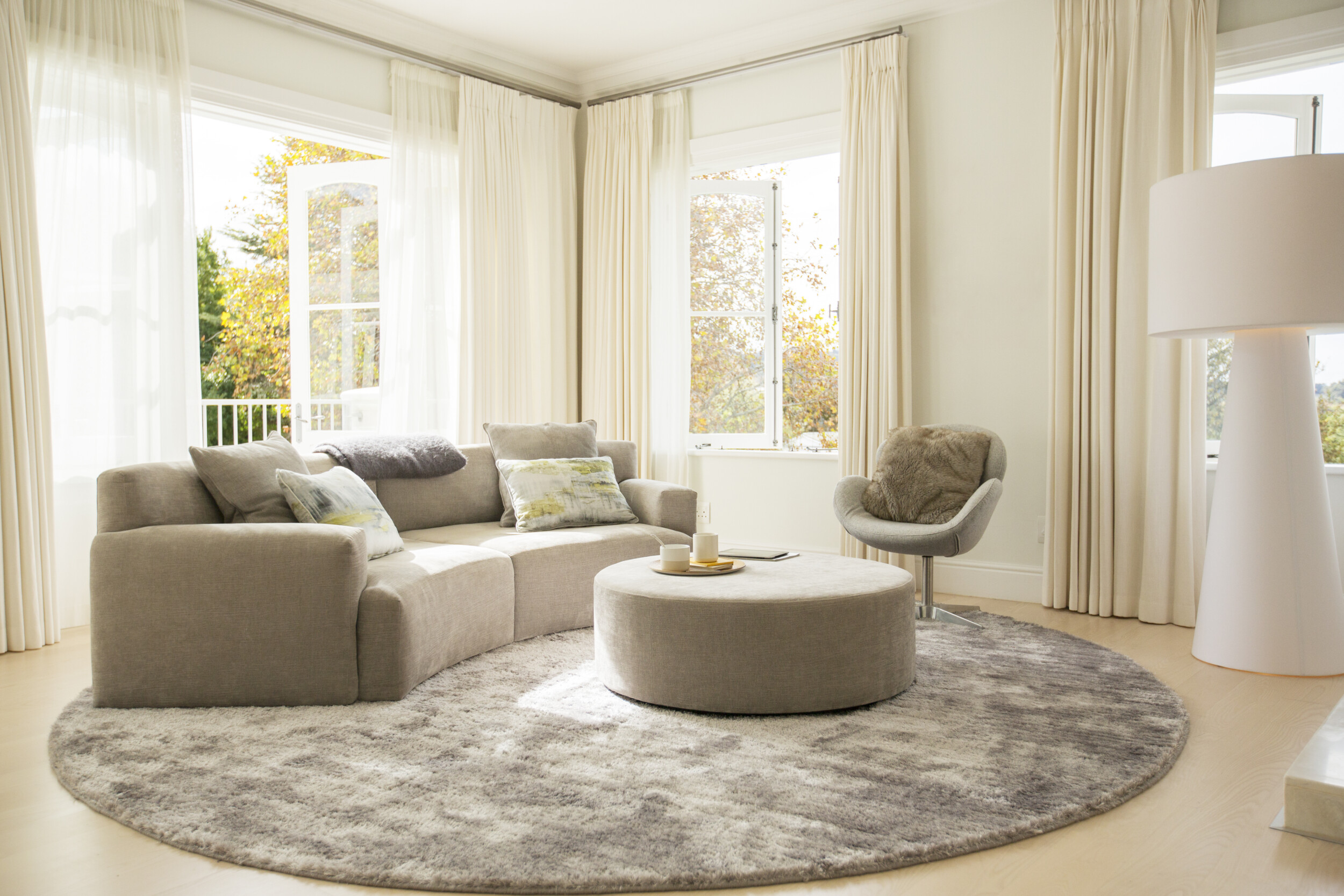 Though they haven't been in vogue since the late-'60s, curved furnishings have made quite the comeback when it comes to updated contemporary living room ideas over the past few years and will remain timeless in appeal for years to come.
Let them lend your living room a more laid back yet pulled-together spirit that's much easier on the eye than rigid silhouettes.
KEEP IT SYMMETRICAL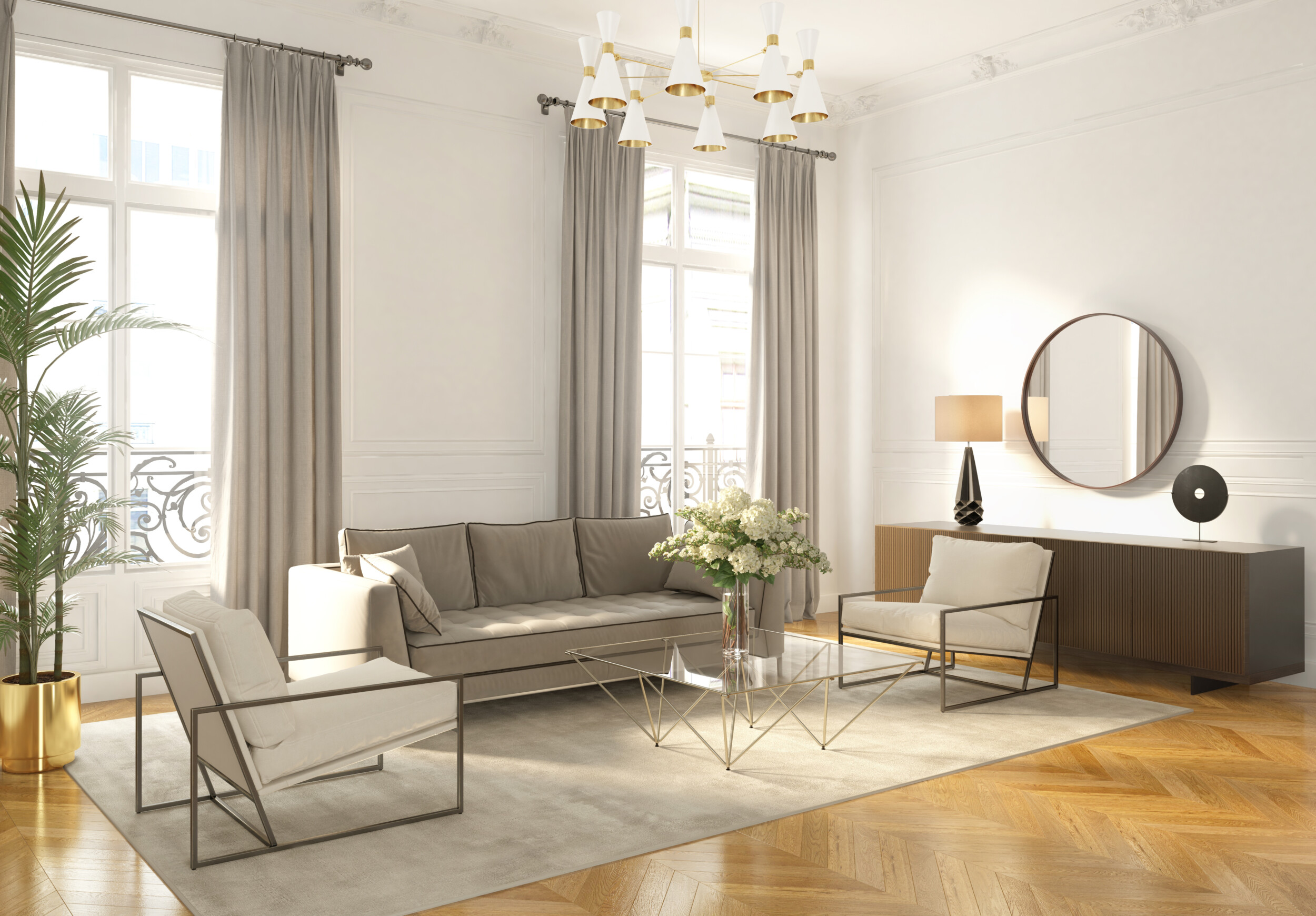 By keeping furniture placement symmetrical while considering the best contemporary living room ideas you'll have a much easier time making the entire space feel tidier every day.
Simple symmetry allows the eye to keep moving throughout a space without any distractions and will help your living room feel a bit more formal and well-judged. That said, too symmetrical and your living room could come off as too rigid, so do angle pieces here and there to create a natural flow that's far from uptight.
EXPERIMENT WITH THROW PILLOWS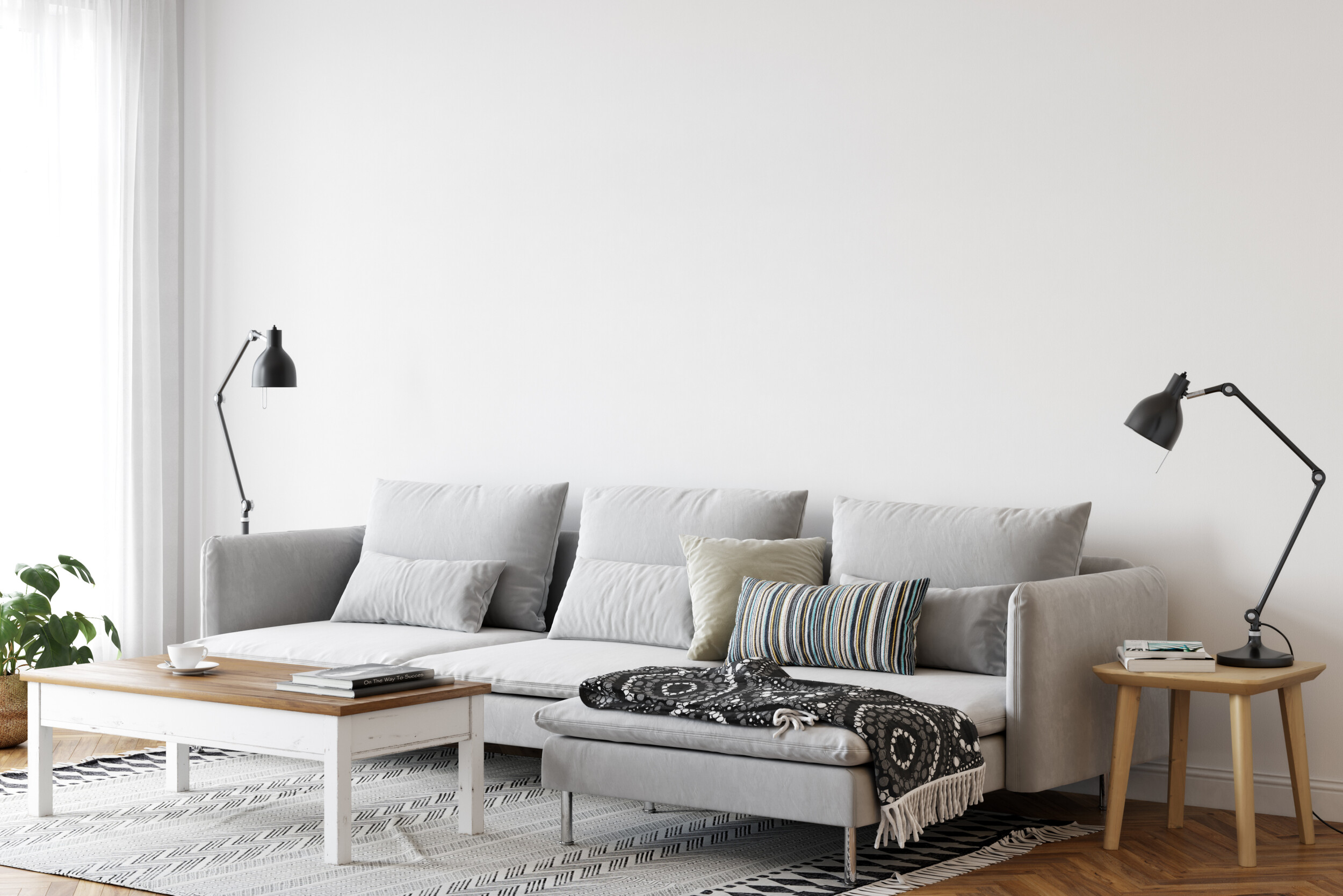 Throw pillows and blankets provide the easiest and the most comforting way to give your living room a seasonal refresh especially when you are bored with the look of your modern interiors. If that's the case, you should consider restyling your living room with affordable decorative throw pillows.
Printed and patterned throw pillows are a great source to draw and inspire the eye with when it comes to contemporary living room ideas. Adding two or three throw pillows on top of a sofa can bring out the subtle design features in your living room and can be switched out with ease seasonally.
MAKE THE MOST OF YOUR FLOOR SPACE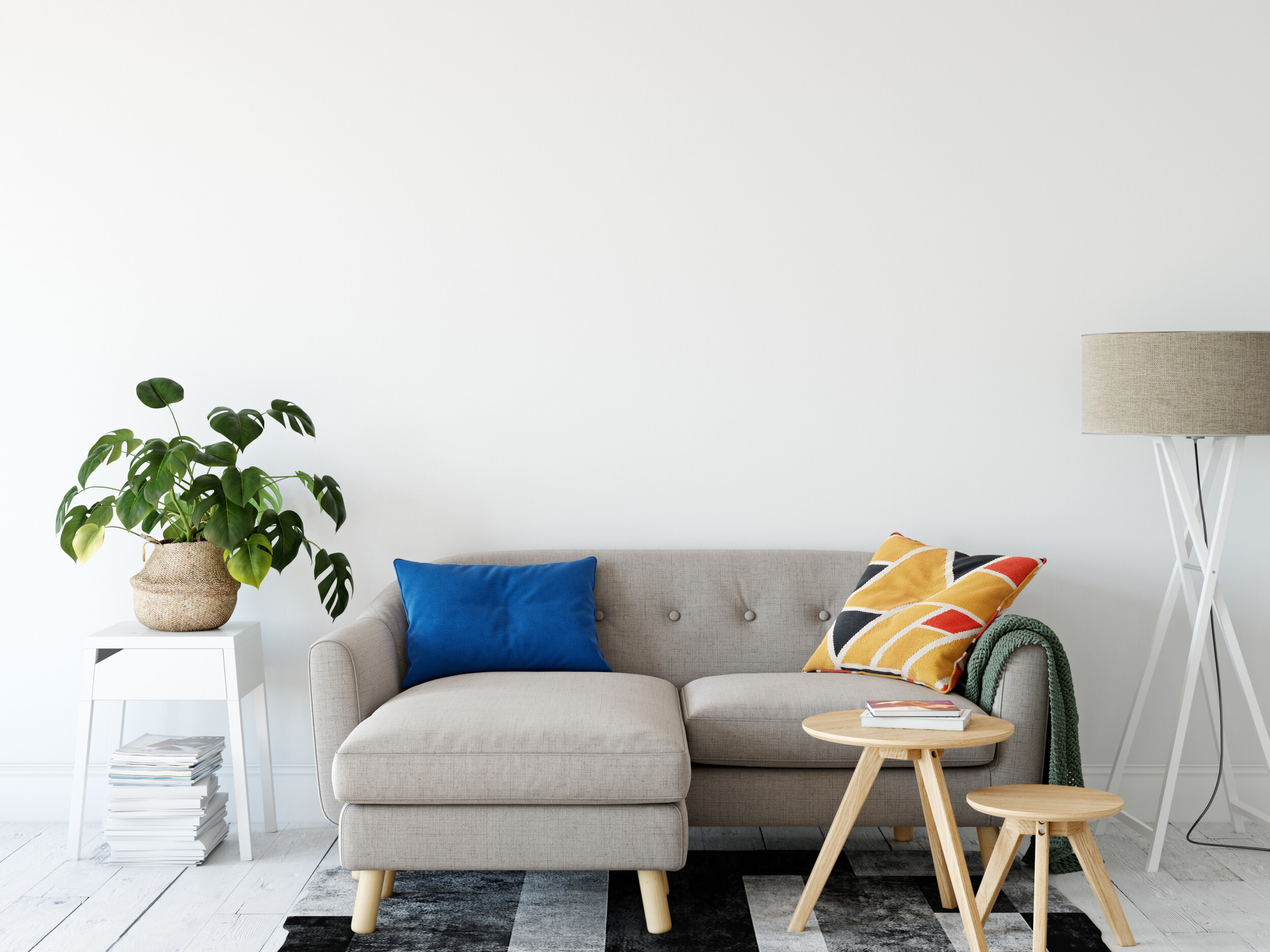 Neutral staples and white walls can help you make the most of your living room space, especially if you want it to appear larger than it really is. Trust us, the best contemporary living room ideas 2019 can't go without this factor.
If you have classic pieces like a sofa and coffee table, you can use one item to bring out create a splash of colorful energy which can range from a piece of accent furniture, art, or flowers. Which will make for a striking and unique direction for anyone considering contemporary living room design ideas on a budget.
REDEFINE NEUTRAL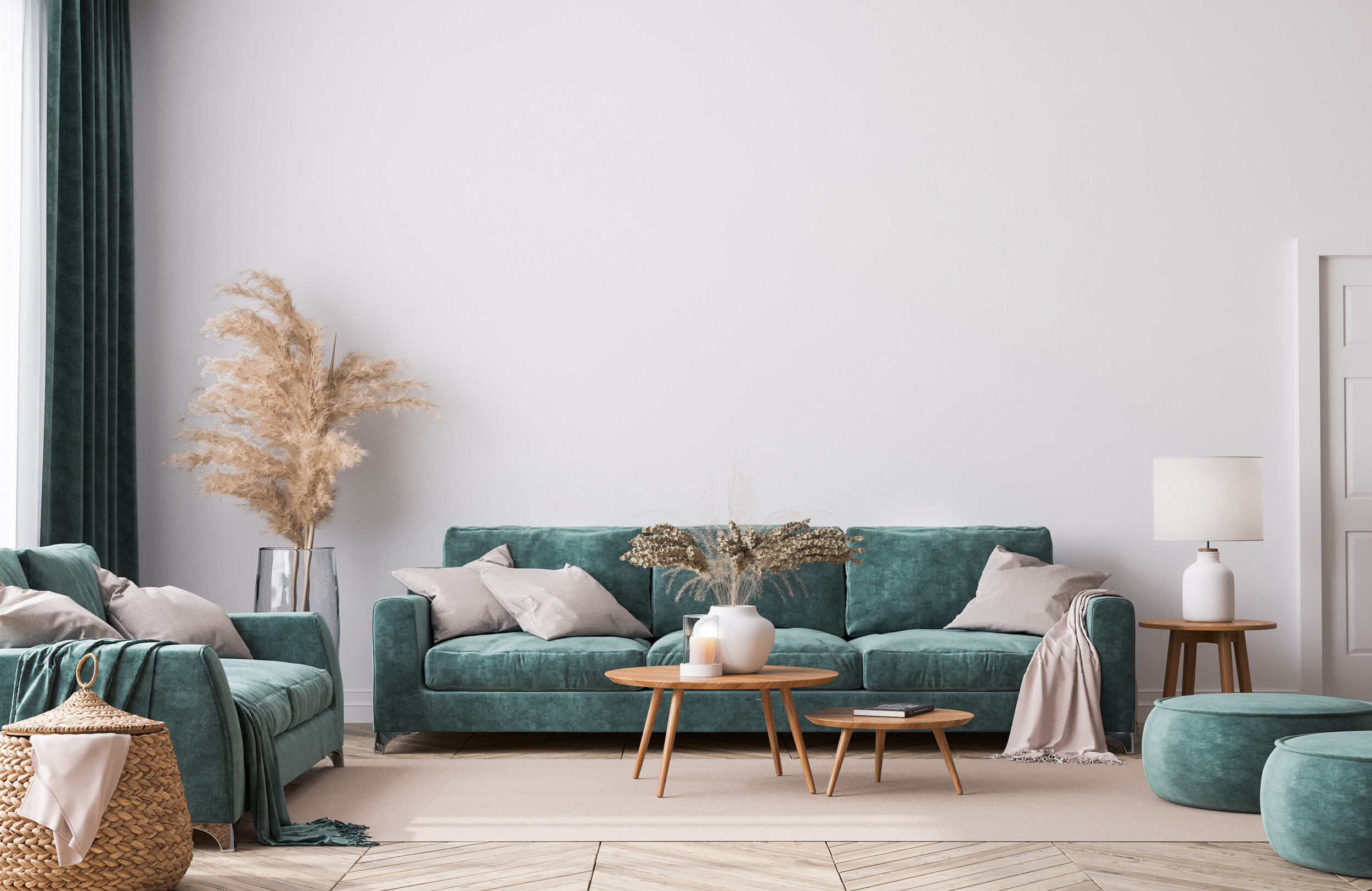 When you redefine neutral options and maximize them in your living room space, it will bring out the uniqueness and versatility of your decor. All you need are a simple mix of frames, a classic carpet, a light-wood paneled wall, and a dark colored sofa.
However, if you love neutral tones, but you find yourself more and more attracted to brighter hues, you should consider darker neutral tones such as navy, forest green or dusty rose sofa as an alternative to a neutral sofa. These neutrals will give you a fine blend of colors to work with but not too much to be considered overtly colorful.
GO FOR BOLD WALLPAPERS
Consider living wallpaper a classic trend that never goes out of style as long as you go for a timeless print. Choose a classic Chinoiserie-inspired wallpaper that will allow you to add bring in every decor style and art as you please for the ultimate in layered juxtapositions.
Don't be afraid to go for a statement-making print because they can be room-defining while remaining trendy contemporary living room ideas 2019. Create an accent wall for needed depth and paint the rest of your living room in a different color that brings out the aesthetic beauty of your living space, and your walls will thank you if they could talk.
KNOW YOUR HOME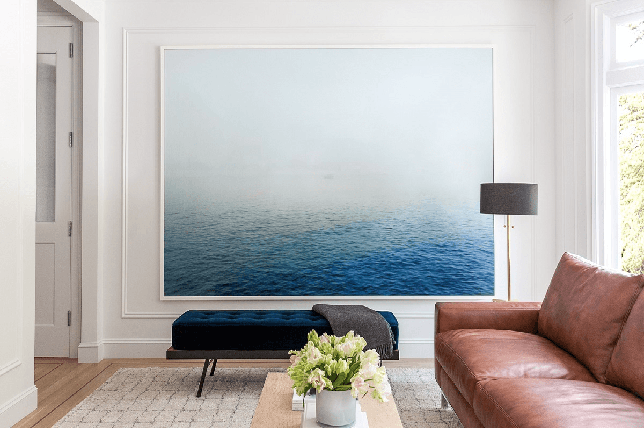 You should consider the kind of home you live in and its design style before you begin decorating your living room. Say that you are searching for contemporary living room ideas on a budget, and you live in a beach house, your living room design scheme will naturally be different from that of an urban industrial loft space.
Also, if you love the exotic look of tropical homes, and you wish to blend their culture and aesthetic in your living room space, you could choose an item to add to it that will stand out as a statement piece to keep on theme. That said, if you are indecisive, nothing beats the rich and varied feel of a transitional mix of furnishings and elements can provide without coming off as random or ill-planned. This way you won't have to be tied down to just one distinct design style.
STATEMENT LIGHTING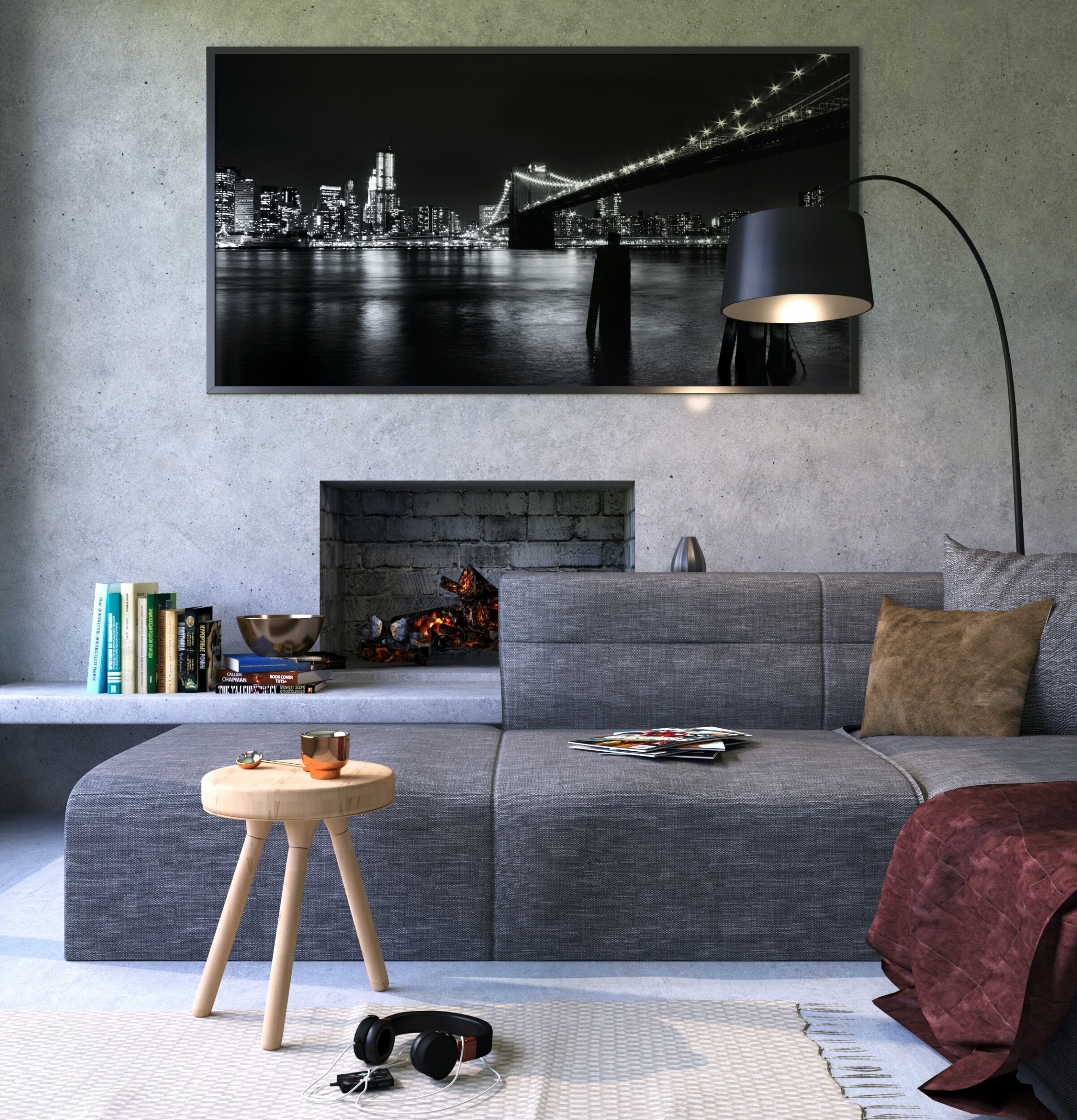 Stylish contemporary room decor is such that it will allow you to inject touches of everyday glamour without making too loud of a statement in your living room. Statement lighting will blend in perfectly with metallic features, frames, and a metallic based coffee table.
Dramatic lighting is also ideal for living rooms with a relatively small scale with not more than two sofas, a window, and a coffee table. Adding a ceiling light that isn't too visually loud is all you need to make the most of your living space while adding some conversation-starting drama to it.
UTILIZE MODERN ART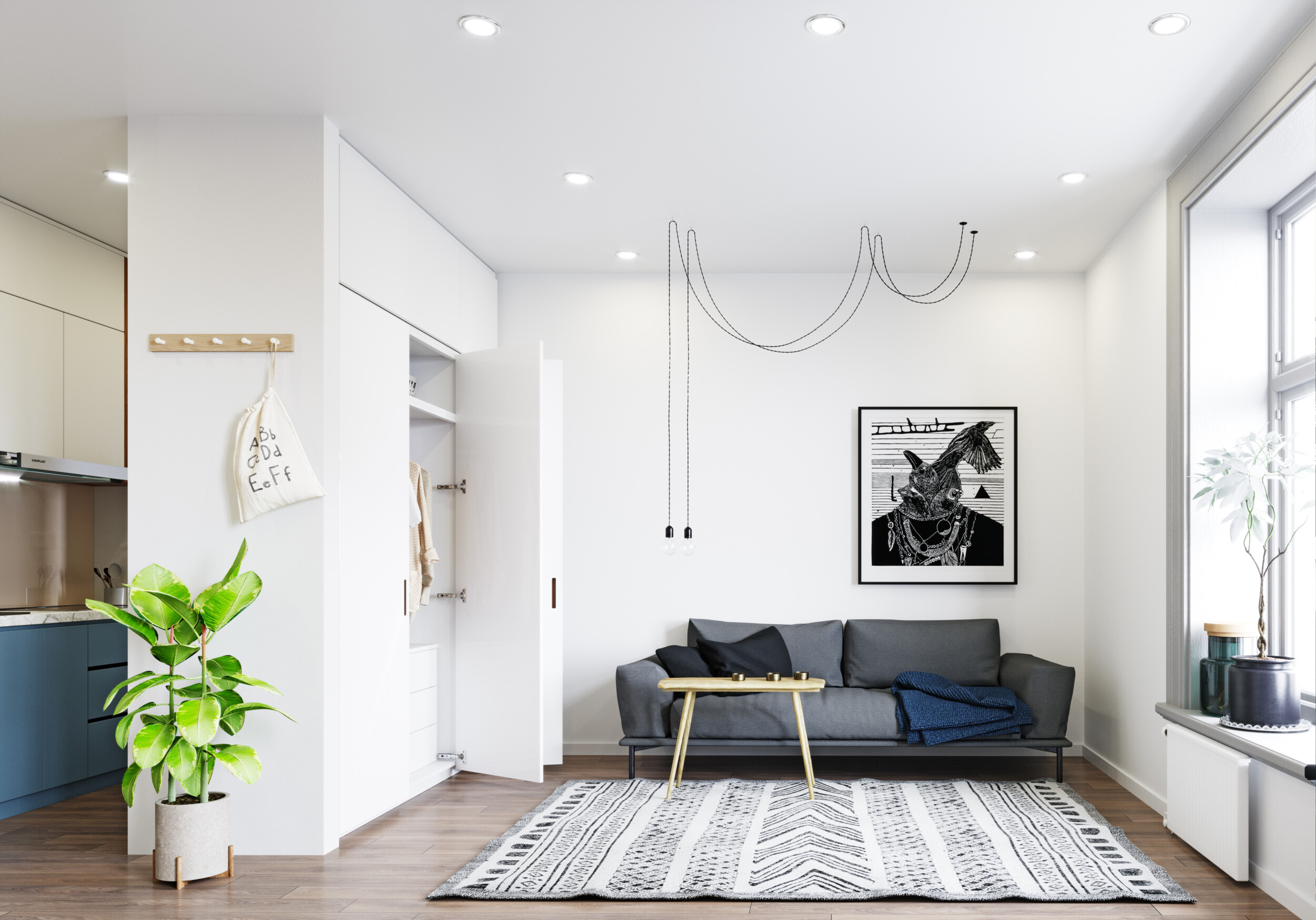 Don't underestimate the room-defining power of wall art in any living room space. A contemporary living room design is well personified with classic wall art that makes a powerful statement.
You should explore the myriad of options in wall art designs if you want to make an unforgettable statement in your living room. Art not only does an excellent job of instantly transforming the aesthetic feel of your space, but it also allows you to inject your living room with color, print, texture, and best of all, personality.
YOUR FIREPLACE HAS A ROLE TO PLAY
Have you considered the idea of incorporating distinctive backsplashes behind your living room fireplace and mantel? They aren't meant for the kitchen alone. Graphic tiles along on your fireplace will add a colorful mix and a customized touch and unforgettable aesthetic beauty in your living room.
This is particularly true when you opt for neutral or white and black geometric tiles. If you have an older fireplace in your living room, you should consider transforming it into a sophisticated and updated modern fireplace with backsplashes that bring evoke an endlessly elegant look. Mirrors and metallics are also great for keeping the eye focused on your fireplace while catching and reflecting light.
CHOOSE COMFORTABLE SEATING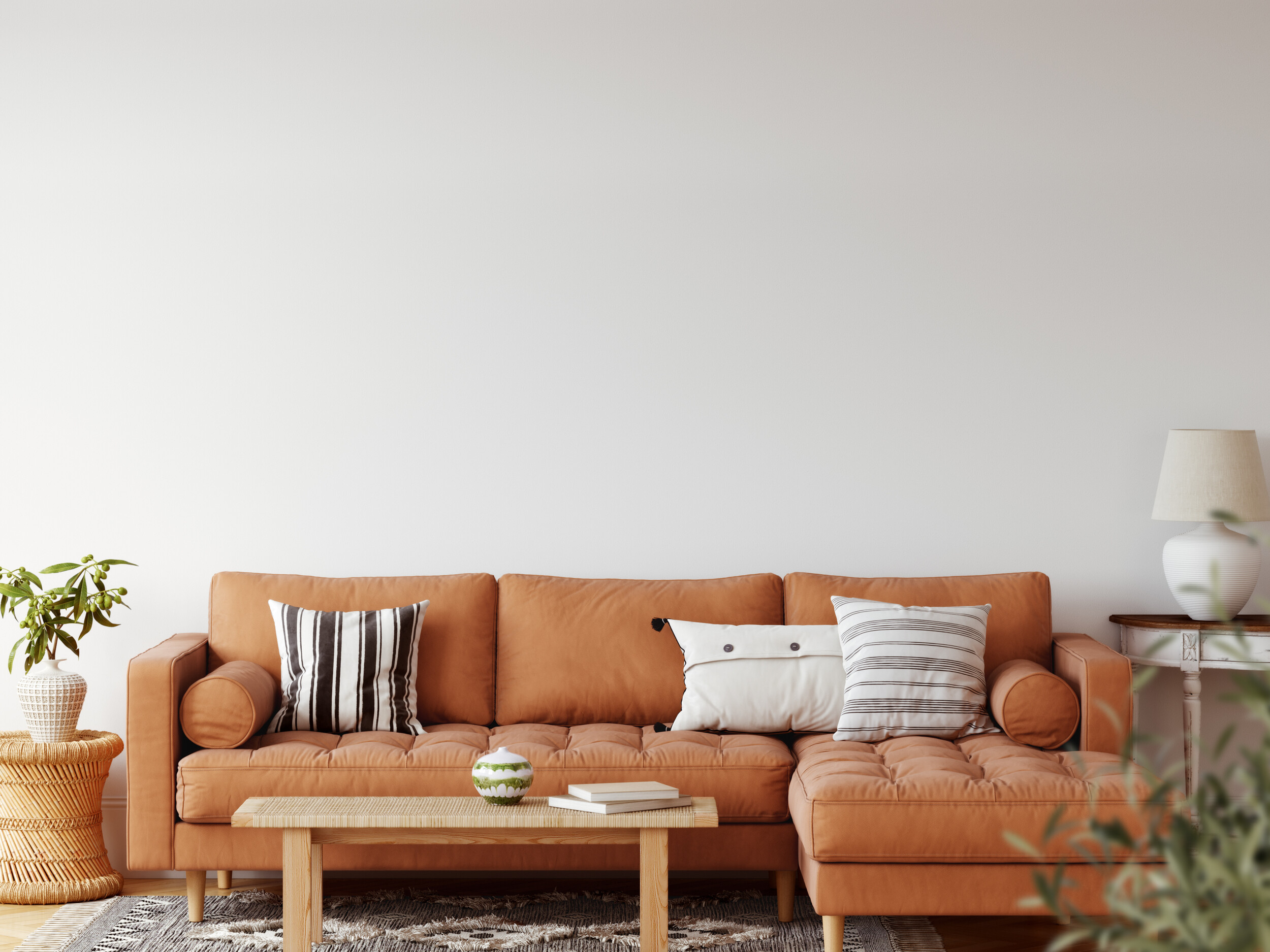 Choosing sofas can be challenging as they are heavier investment and can really make or break a room. So what does it take to find the right sofa for your living room? It all boils down to scale. Too large and your living room will feel cramped, too small and it will feel inadequate.
Remember, you don't just need an attractive living room, but one that is conducive and comforting as well. Choose sofas that are plush and comforting in sturdy and easy to clean fabrications. The materials don't necessarily have to be ultra-luxurious, but they must be cleanable and built well so that you can relax on them all day without any feeling of discomfort or damage from being timeworn.
ENCOURAGE CONVERSATION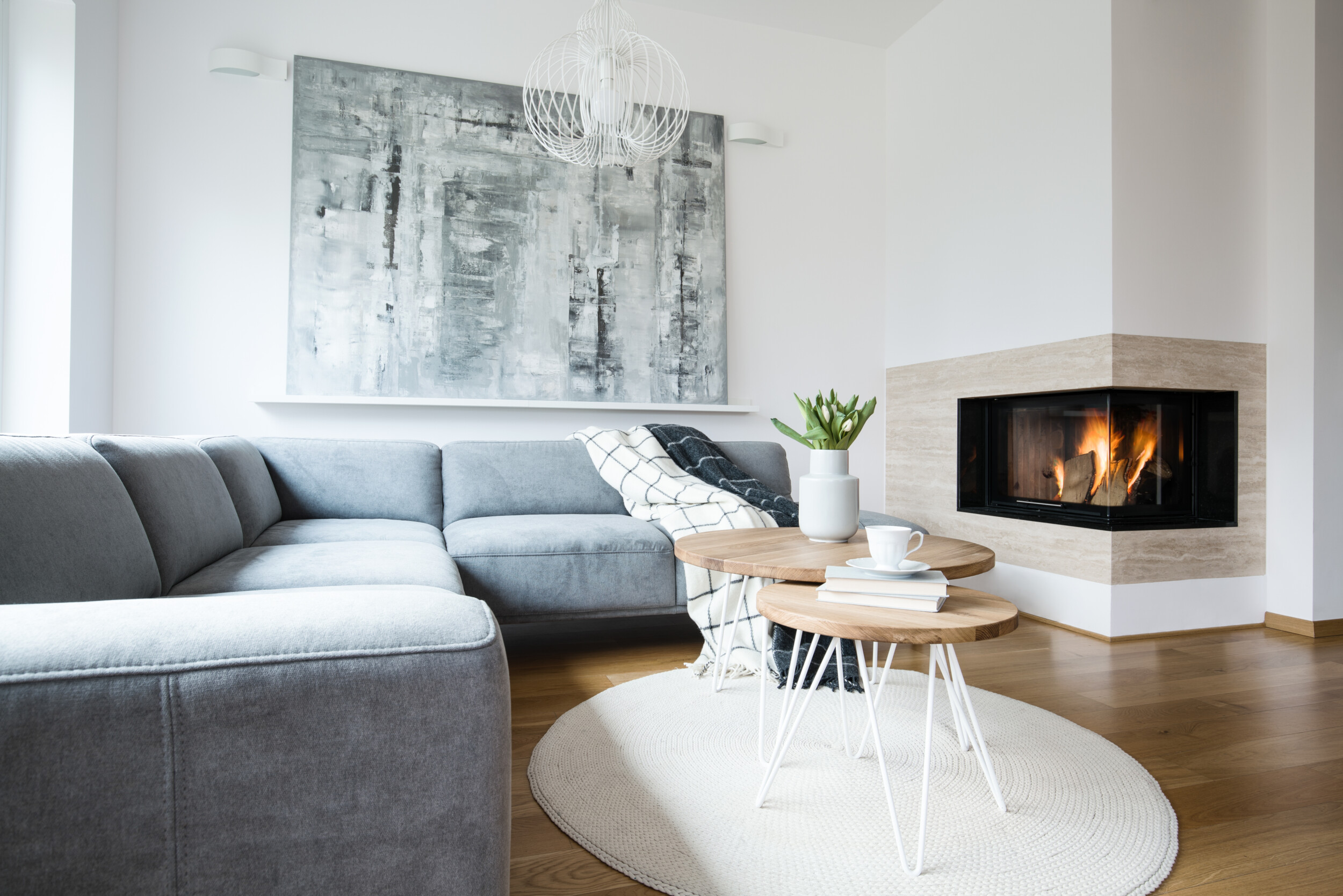 If you welcome guests regularly in your living room, choose a living room layout that encourages comfortable seating while promoting conversation. There are a variety of sofa seating arrangements that you can create in a contemporary living room setting such as the semi-circle seating, closed seating, in-house seating, etc. to create conversational areas.
Circular sofas are a unique option, but you may want to opt for sectionals if you can't find one within your budget. All in all, the trick to creating intriguing conversational areas is to simply source seating that hits at the same height throughout while angling everything so everyone is facing each other.
GALLERY WALL DECOR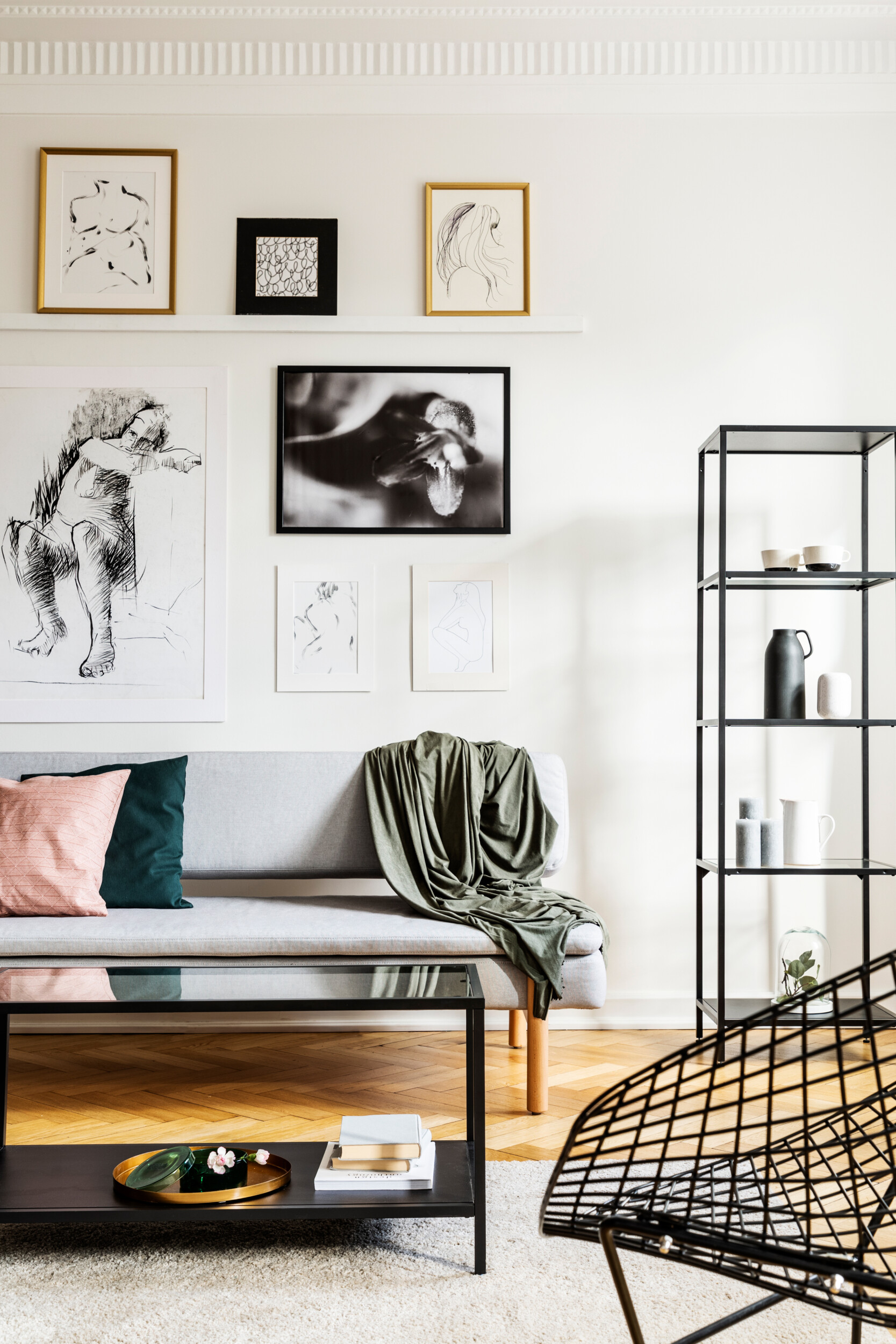 Going all the way with a gallery wall is a great way to liven up the energy in your living room. This is one of the contemporary living room that also happens to be entirely affordable and easy to create. A gallery wall (irrespective of what it portrays) is a clear statement-maker in any living room.
Talking about personal touches, consider hanging what is precious to you. It could be the images of your family and friends, cherished art prints, or even found objects.
DON'T FORGET THE FIG LEAF TREE
The fig leaf tree is probably a winner when it comes to beautiful indoor tree options. It can lighten up darker features in your living room space and will make the beauty of your living room come alive with a sense of the natural and organic.
By now, you should know that unexpected and striking contemporary living room ideas are the way to go this season. And best of all you can find inspiration just about anywhere to suit your tastes, even something as every day as your favorite shade of lipstick or necktie or favorite film scene. Be playful and experiment with a range of bold options to get the most of out a variety of furnishings and decor at the same time.
If you find yourself getting carried away when presented with too many different options, it's best to find a handful of decorative notes that you love best and stick with them throughout your living room remodeling. In that case, contemporary room ideas for you might mean opting for a single element or feature while and working with only one color to really define the space while keeping it looking concise and well-judged.
Whether you are decorating your living room from scratch or you want to do a simple remodel project, use these timeless contemporary living room ideas to your advantage to help you stay inspired so you can enjoy them for years to come.