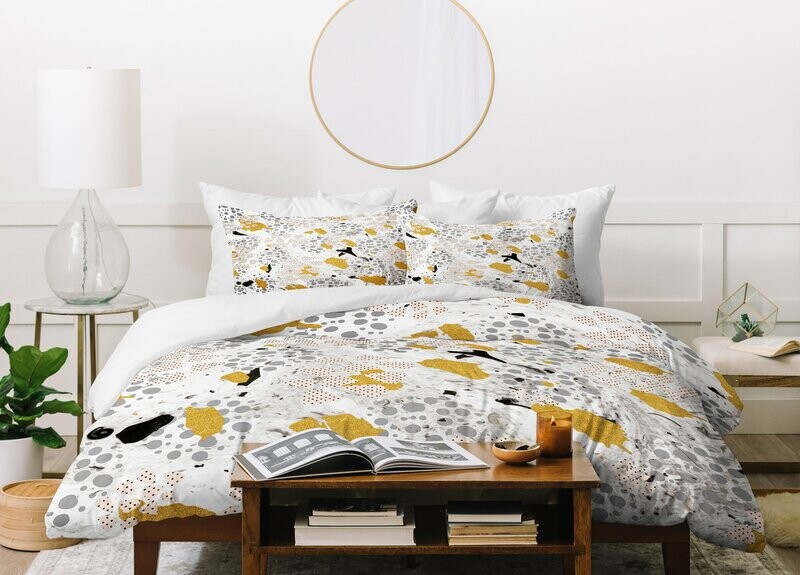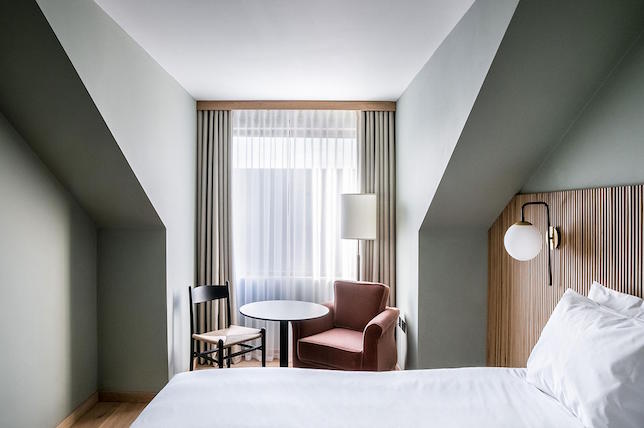 When it comes to bedrooms the look and feel do matter and can make a huge difference in your everyday well-being, but what really counts is your bedding. After all, your bedroom is where you rest and relax after a long day, and proper bedding can make all the difference. So have you thought about comforter and duvet cover ideas?
Most people know what comforters are, but not everyone is familiar with a duvet cover. What exactly is a duvet cover?  And what is it used for? To help you better understand the two and why both are essential in a bedroom, we tasked interior designers for their takes on defining the two.
WHAT IS A DUVET COVER?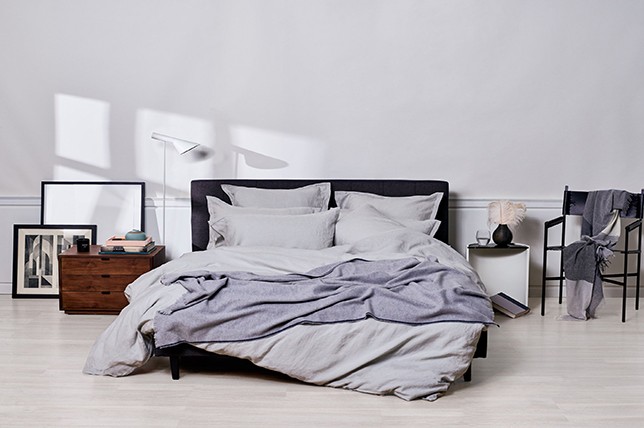 A duvet cover is a protective casing that is made for a duvet. Just like pillowcase are made for pillows, a duvet cover protects the duvet and keeps it free from stains, oils, sweat, and spills. It can be washed easily and separately from your comforter. With a standard duvet cover, some tabs and loops are attached to the duvet in each corner to keep it firm and secure.
It can be changed easily, even more often than your duvet and can even serve as the main bed sheet if you hate making your bed regularly. And if you are using a down-filled comforter, a duvet cover will keep all of those pesky flyaway feathers at bay.
HOW IS A DUVET DIFFERENT FROM A COMFORTER?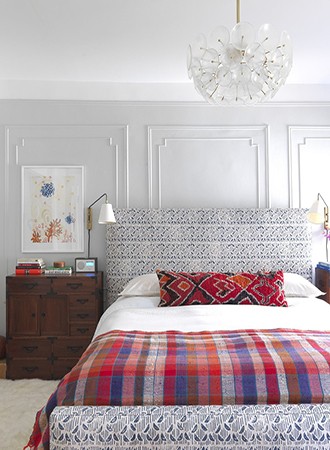 Most people ask the question "what is a duvet cover for bed?" While some think a duvet is the same as a comforter, it's simply not true as there are obvious differences between the both of them. Although both can have synthetic fibers, a comforter is made of more durable material than a duvet cover as it will need to be washed more often.
Comforters are just like duvet covers, however, they are usually much thicker and stuffed with plush fibers. They are mostly sold alongside matching bed sheets and pillowcases and also come in "bed in a bag" sets.
WHAT IS A DUVET COVER USED FOR?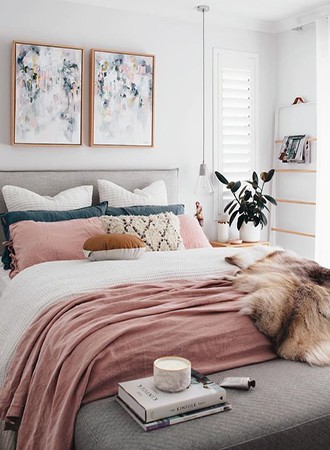 Both comforters and duvets serve the same purpose, which is to provide warmth while you're asleep. The primary purpose of using a duvet cover is to provide protection for the comforter inside. Although some people opt to use a duvet cover as a main cover for a bed. But the same cannot be said about comforters as their use is primarily to keep you warm and comforted as a duvet cover serves the comforter inside.
You are likely going to get more a comfortable and luxurious feeling from a duvet cover used over your comforter. Simply put, consider a duvet cover as a handy second layer to sleep under that will keep your comforter cleaner longer.
MATERIALS USED FOR DUVET COVERS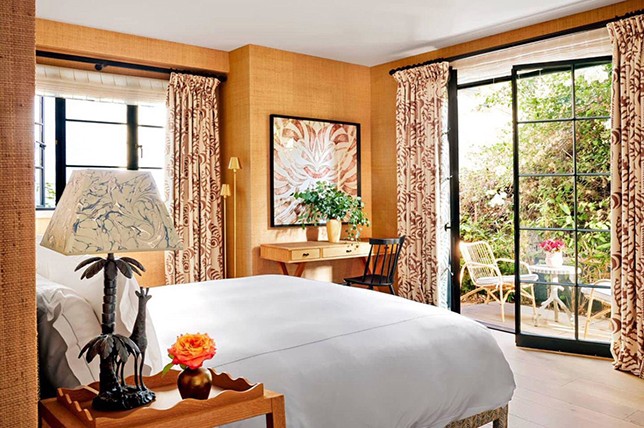 A duvet cover is a great alternative to simply using uncovered comforters in your bedroom. And a duvet cover used as a protective outer layer marks the primary difference between a duvet cover and a straightforward comforter. However, it's not just enough to know what a duvet cover is or what it's used for in a bedroom. You also need to know how to choose the right material or fabric for your duvet cover that is washable, breathable, and comfortable to the touch.
A duvet cover is as important as a comforter itself. Even if you already know what a duvet cover is or the different sizes available such as a California king-size duvet cover, these materials will help you to pick the right duvet cover for your bedding needs.
PERCALE COTTON
This is a blended cotton material with a thread count of around 180 to 200. It's durable when used for duvet covers which can make them last for several years. It can be washed often without stressing the weave.
Percale cotton has a non-absorbent nature will also keep you warm and comforted during fall and winter seasons and it is also easy to clean and manage.
EGYPTIAN COTTON AND SUPIMA
These materials have high thread counts of 200-300. These make them ideal for duvet covers because there are soft and luxurious to the touch. They also have a fresher feel due to the extra long fibers used to weave them. Egyptian cotton is of high quality and ideal for anyone that desires a blend of comfort and durability.
On the other hand, Supima cotton is sturdier than Egyptian cotton and best for anyone that tosses and turns a lot at night due to its extra wearability and comfort.
ORGANIC COTTON
Organic cotton is chemical free and the few allergens it could bring with it can be removed with a single wash before use. Most duvet cover users find this material comforting and breathable after washing it for the first time.
Even better is the fact that if you have sensitive skin or allergies, an organic cotton duvet cover will make for the right match for your needs. However, do keep in mind that since it is chemical and treatment free, it might not last as long or be as cleanable as other duvet cover fabrications.
FLANNEL
A 100% brushed cotton flannel duvet cover is best for your need if you have allergies or live in an environment that gets challengingly cold. They are specifically woven to keep you warm all night long during the fall and winter seasons. More so, a flannel duvet cover is ultra-soft and comforting. Flannel also makes for a durable duvet cover material that is machine washable and wrinkle-free.
Making it easy to take care of, wash, and maintain as it could last for years to come. The only downside of this cotton material is that it's not recommended for use during the summer months as it could generate excess heat that might be too much for a good nights sleep.
SILK
A duvet cover made from silk is soft, sumptuous, and comforting to the touch. It can also retain heat to a high degree which is great for colder seasons. Hence, a silk duvet cover is not recommended for use during summer months as the heat generated can become unbearable and troublesome for your skin.
Also, a silk duvet cover will be more expensive and difficult to clean than other duvet cover materials. If you are buying a v & a duvet cover, be sure that you check for the material type before you purchase a new duvet cover.
HOW TO FIND THE RIGHT SIZE DUVET COVER FOR YOUR BED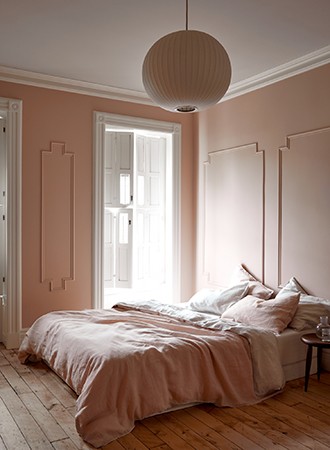 Have you ever searched for a particular size duvet cover online without success and found that the size of a duvet cover you need is not available? It can happen to anyone. A good alternative is to find the right fabric and have your own cover custom sewn or you could create your own with a DIY project. Whether you are searching for x duvet cover or one in a standard size, you can create one with a simple DIY project if you can't find a duvet cover in-store or at online retailers. All that you'll need is the exact measurements of your bed and handy DIY skills to create the right size duvet cover for your bed.
When it comes to duvet covers, it doesn't matter where you are buying one from without an accurate take on sizing and the best sumptuous fabrics that are sturdy and durable enough to handle everyday wear and tear. Of course, it goes without saying that your duvet should be the same size your comforter or inner layer, or else the pairing might look a bit awkward on your bed and it will make it that much harder to take off and put back on.
If you are buying a king size duvet cover and your inner layer or comforter is a twin size, the extra size of your new duvet cover will cause your bedding to look unbalanced and frequently untidy as your comforter will keep moving – almost like it was haphazardly tossed inside your duvet cover. Likewise, when you're trying to fit in a larger comforter into a smaller sized duvet cover, it will not fit in properly. Even if it does, it will not be evenly distributed inside your duvet cover. This is irrespective of whether you are buying an x or y duvet cover, as sizing and measurement really do matter. And when you get the sizing right, you won't have much left to contend with anymore.
If you are embarking on a DIY project, remember to double the fabric with the cover — one piece each for the top and underneath. A standard queen size duvet cover usually has 6 yards on the side while a king size duvet cover has 9 yards left over on the side.
A comforters, just like a pillow, may not be that attractive or easy to wash. Hence, the need for a duvet cover to protect one from stains while serving as an attractive addition to your bedroom linens as well. Before choosing a duvet cover, be sure that you've got the correct size as this is essential to your own comfort as well. The duvet cover ideas considered here should help you find the best one for your needs.