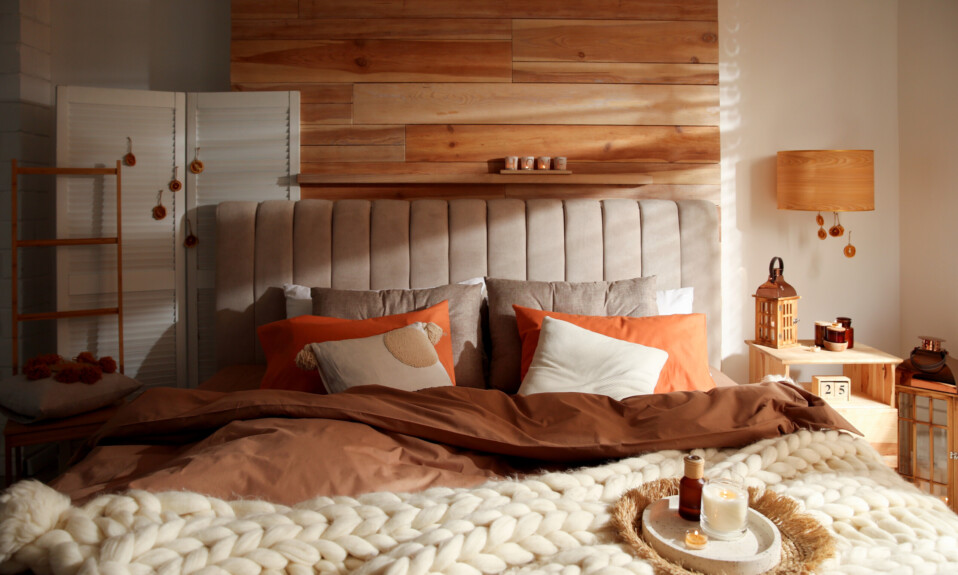 When it comes to making the best of fall bedroom ideas, sometimes it pays to pay attention to those in the know as they understand the best and least expensive ways for a quick room refresh. And since your bedroom should be an oasis that's all about rest and relaxation, we turned to our decorators for essential cues to help you create a cozy and inviting bedroom with ease.
Add Heavier Curtains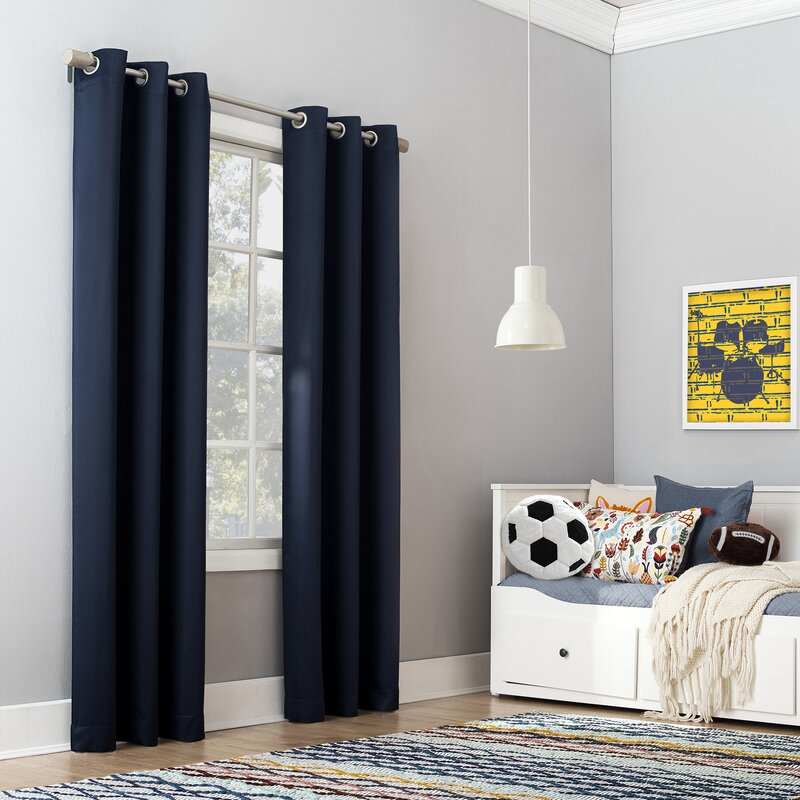 To help keep your bedroom warm and cozy while having to avoid resealing your windows each year, switch out lighter curtains for heavier, double-faced ones that will do double duty as they'll add an impactful, elegant sense of drama that will be worth the investment as long as they're minimal in style and well-made.
Moodier Lighting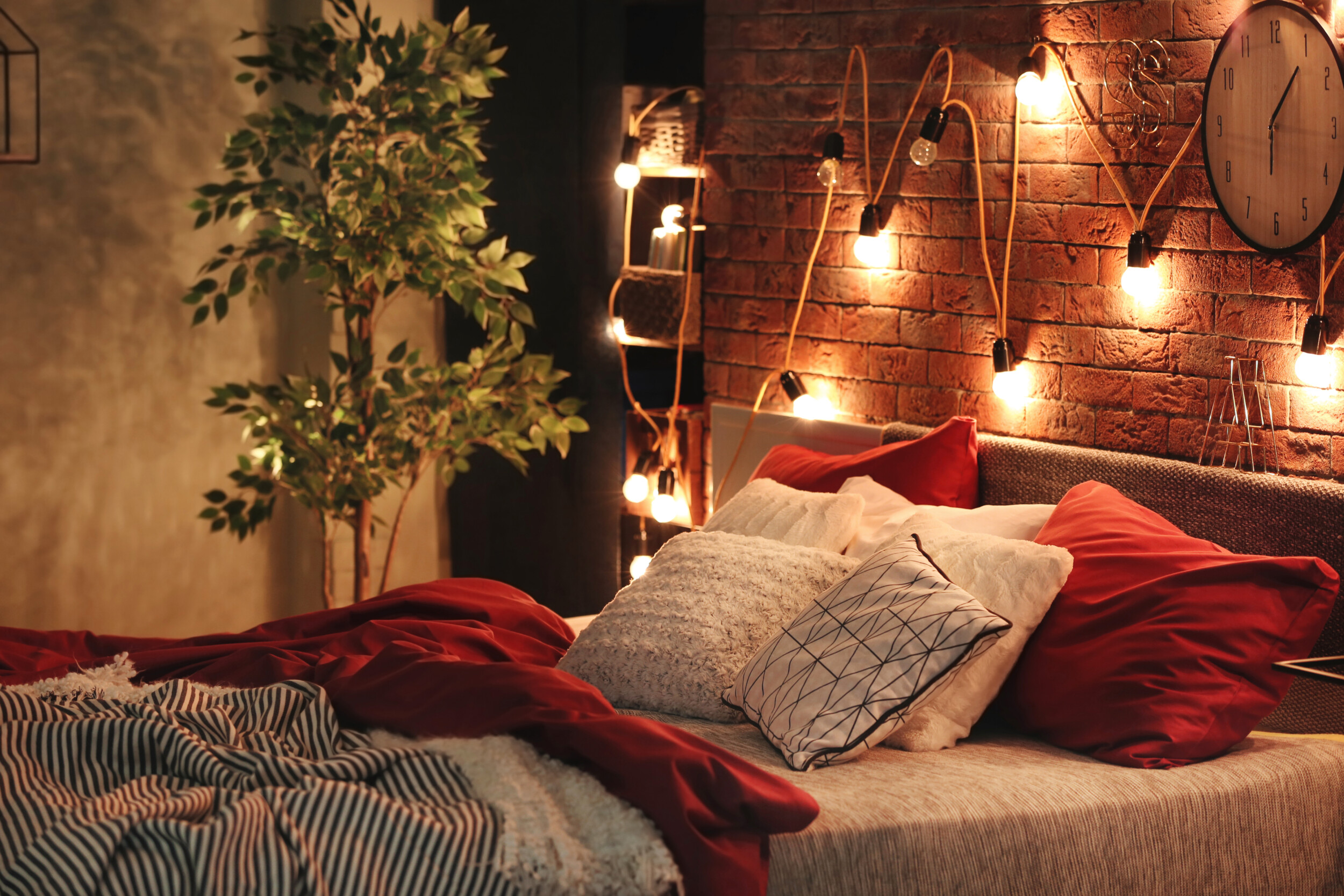 Though you want to bring in as much natural light as possible during the seasons darker days, update your bedroom lighting to set a more romantic and calming tone at night with lighting that is more golden and dramatic than as bright as possible, to create a cozy space to rest.
Bring In The Drama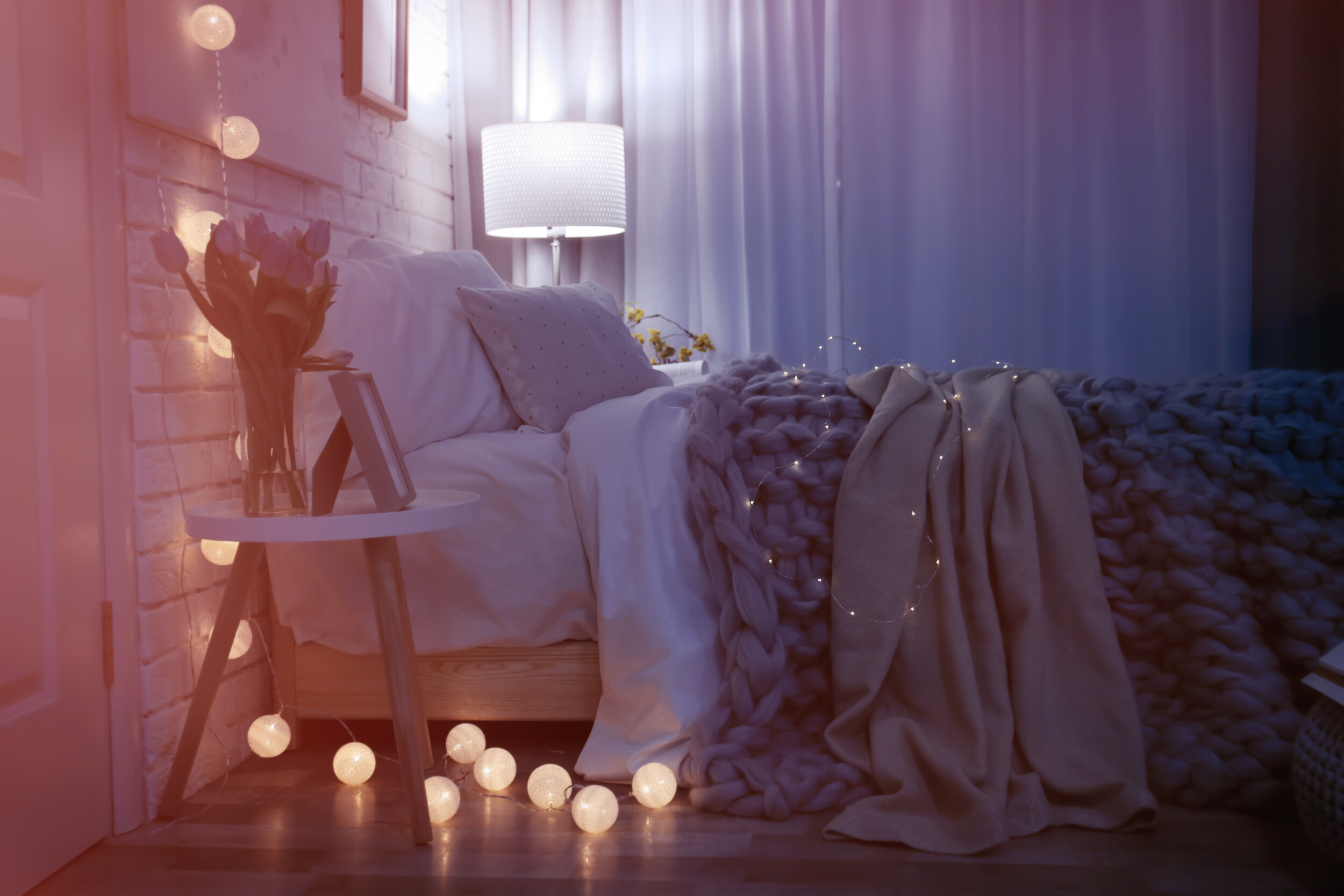 When it comes to essential fall bedroom ideas, even the simplest, most subtle bedrooms could use an element of brooding, seductive glamour.
Do bring in a few dramatic, statement-making pieces to make your bedroom all the more memorable and unique. Remember to keep in mind that balance is always key like in the room featured above, where nothing is competing with each other for a harmonious sense of play.
Mix Textures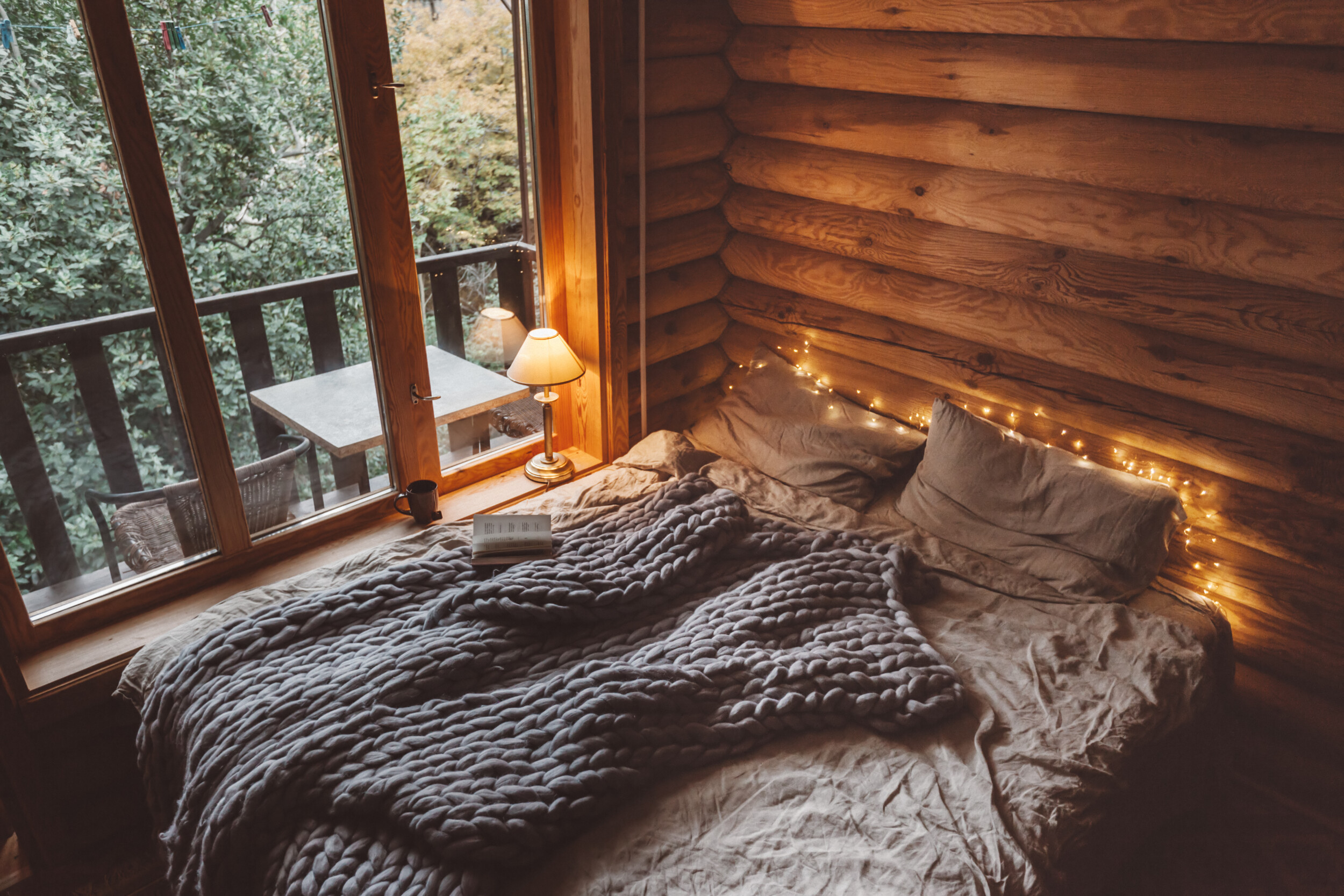 One of the best and least expensive fall bedroom ideas to upgrade your room is by bringing in a mix of juxtaposing textures for your bedding.
From real or faux fur throws to layers of textured linens, this is a great way to make your bedroom feel richer and more inviting with little cost or work.
A Plusher Rug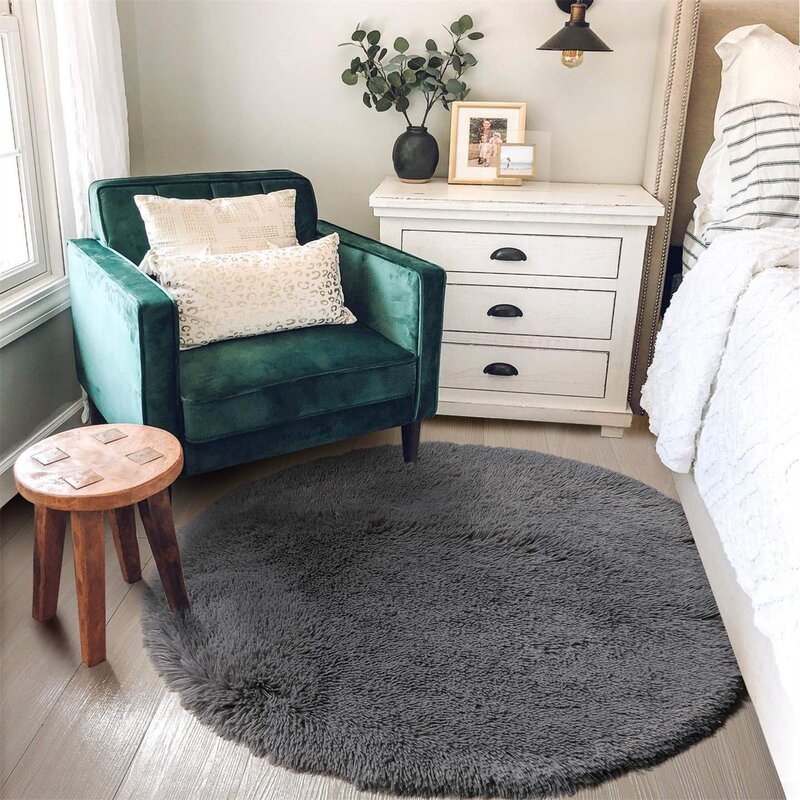 To save your feet from morning chills, bring in a heavier, plusher rug, preferably in darker tones to set the mood for your bedroom, or really, any room in your home when considering fall decorating ideas.
Switch Out Art & Objects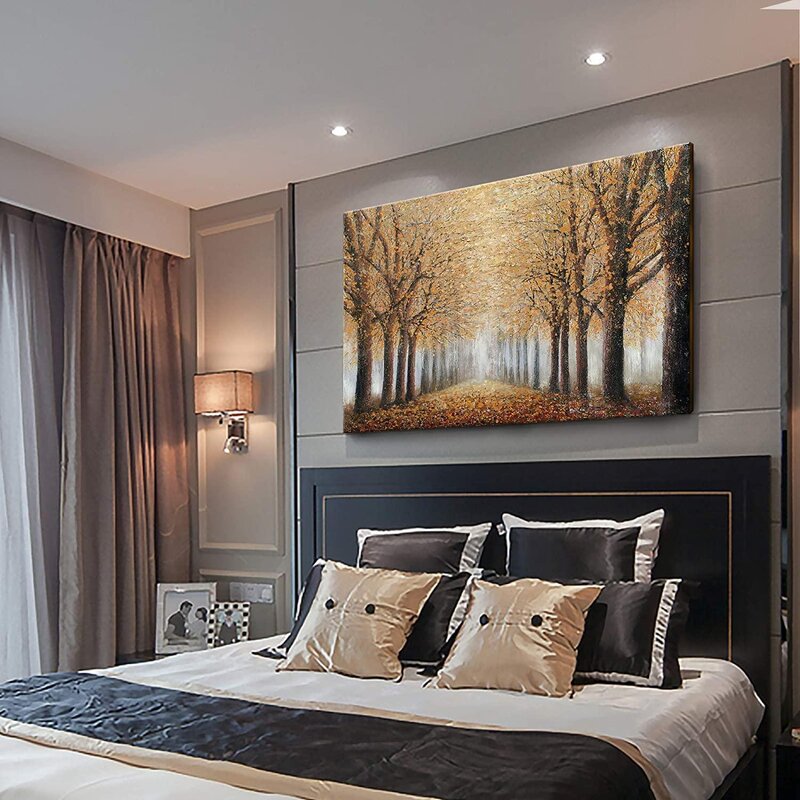 Like with any room, fall bedroom ideas call for a quick room refresh and decorative accessories and art objects are always the least expensive and easiest ways to revive any room.
Go ahead and switch things out from room to room and experiment with placement for refreshing takes on your favorite elements.
Update Seating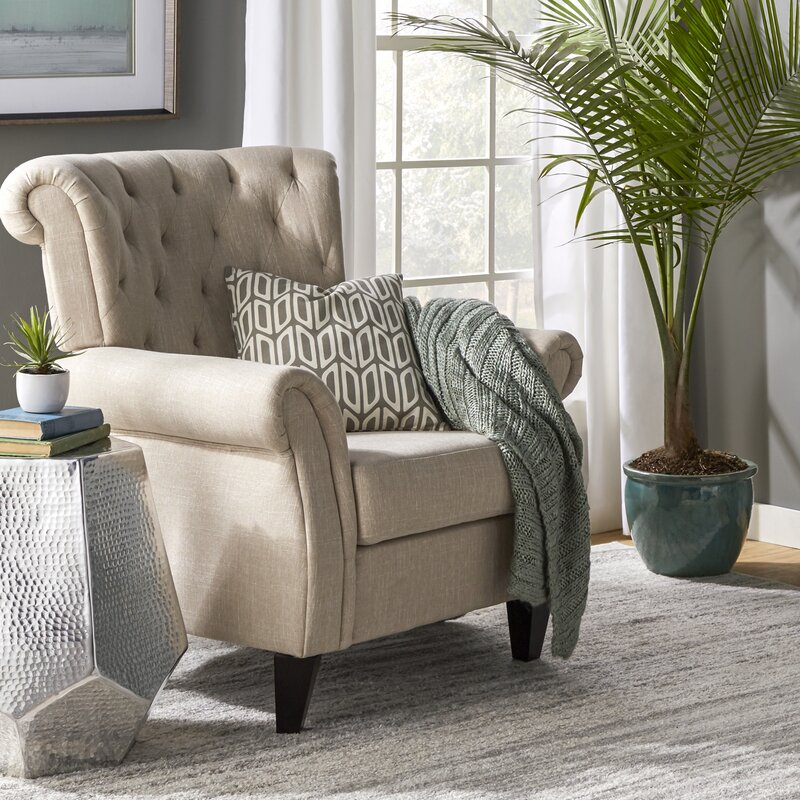 While leather and fur seating sounds harsh during humid summer days, update your bedroom for the colder season ahead with covered seating that is sure to deliver a warm and comforting ambiance while serving as the perfect setting for a cozy reading nook to unwind in.
And while we're not calling for completely new seating as the temps drop, consider added covers and throws for easy fall updates that aren't permanent.
Change Out Patterns And Prints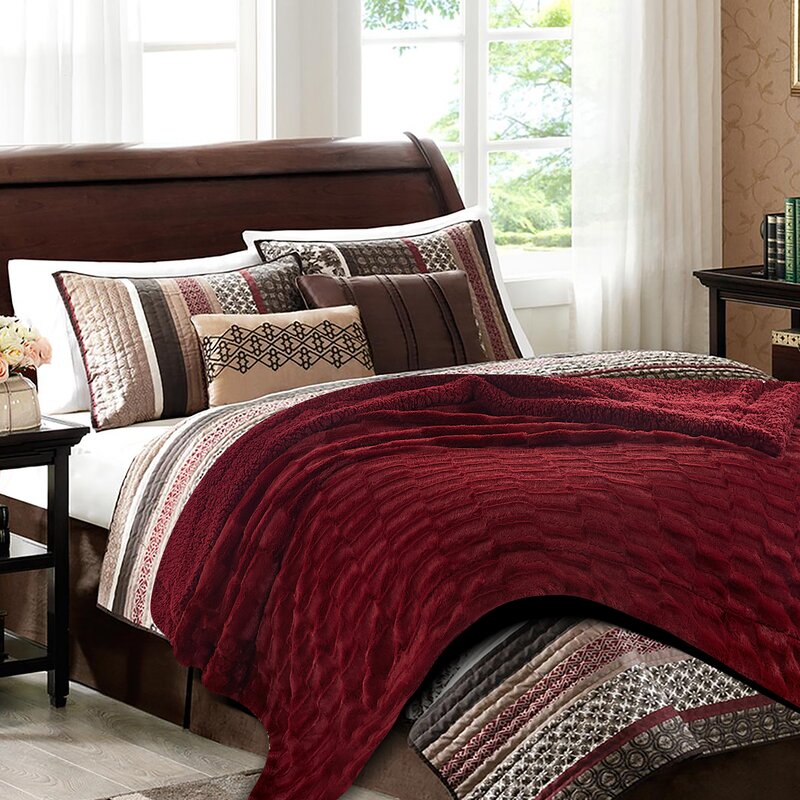 Because botanical prints and pastels don't immediately bring fall bedroom ideas to mind, do what you can to change the tone of the room with richer colors, seasonless prints, and extras so you won't have to change everything each season.
This could be done in small doses via faux or real fur throws and pillows, a deeply shaded accent wall, and accessories that are timeless in appeal. The key here, as with any room, is to inject commonality between elements so they don't come off as random or hastily added additions.
Comforting Color Palette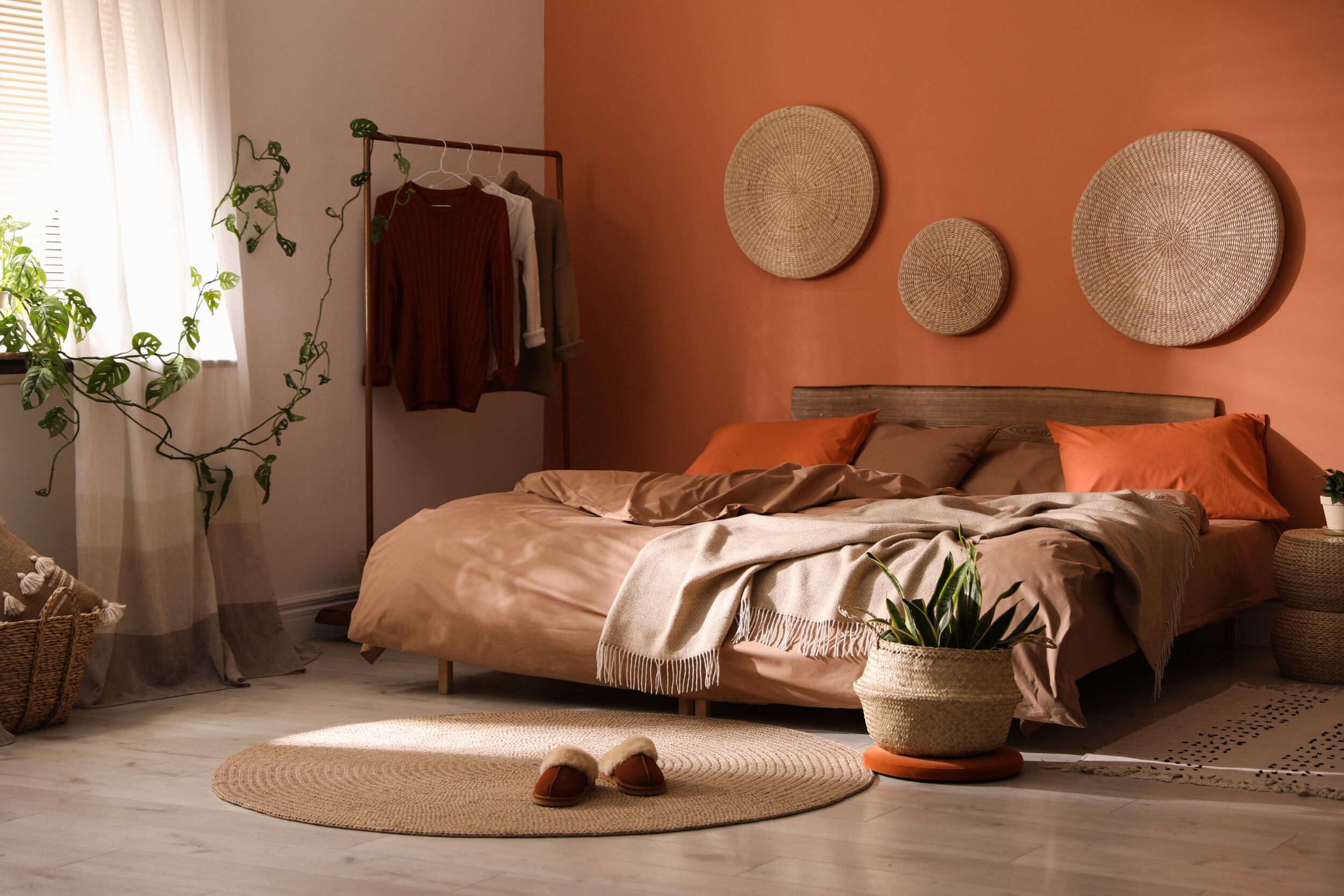 Though the optic white appeal of the room featured above might not instantly convey fall bedroom ideas, there's something to be said about the enviable coziness the room evokes with its strict color palette and minimal furnishings as sometimes simplicity is key.
Take a cue from the room and stick with a color palette featuring no more than three hues to keep the eye focused and rested rather than having too many various elements that will instantly confuse the eye on where to home in on.