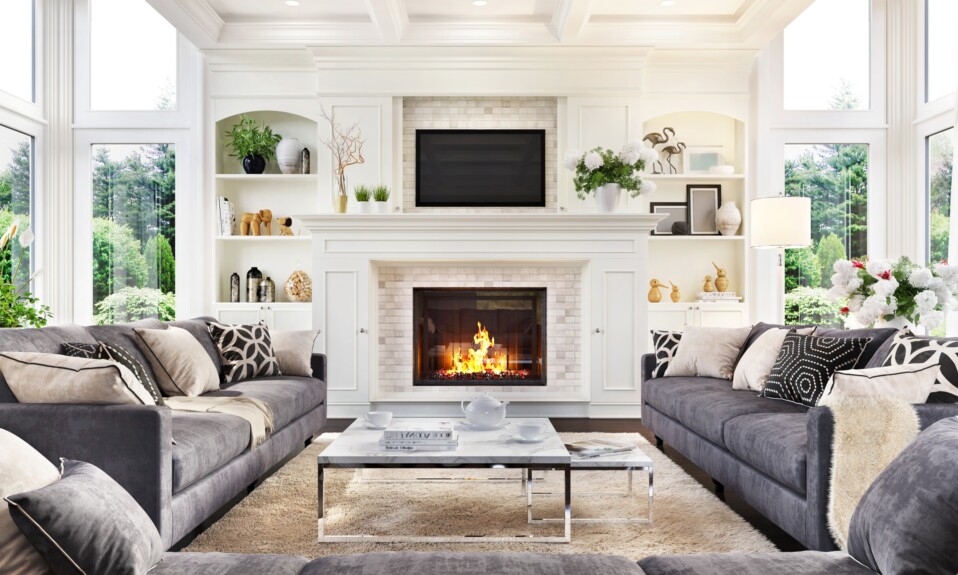 Whether you live in Aspen or California, there's no denying the comforting effect of a cozy fireplace pulling everyone together in your home while providing warmth and a joyous spirit. And as the seasons turn we're looking at 25+ brilliant fireplace ideas to help you bring in comforting heat while elevating the value of your home with beautiful, practical fireplace design ideas. To help inspire you, we polled our decorators and renovation experts for their takes on the best fireplace designs to try in your home for the ultimate in life-enhancing additions. Trust us, these stylish fireplace ideas are sure to inspire you to want to light a fire, grab a blanket and get cozy.
And because who says the beauty of a fireplace should be enjoyed only during colder months? We're serving hot fireplace ideas that are bound to add a stylish touch to your home year round.
Mirrored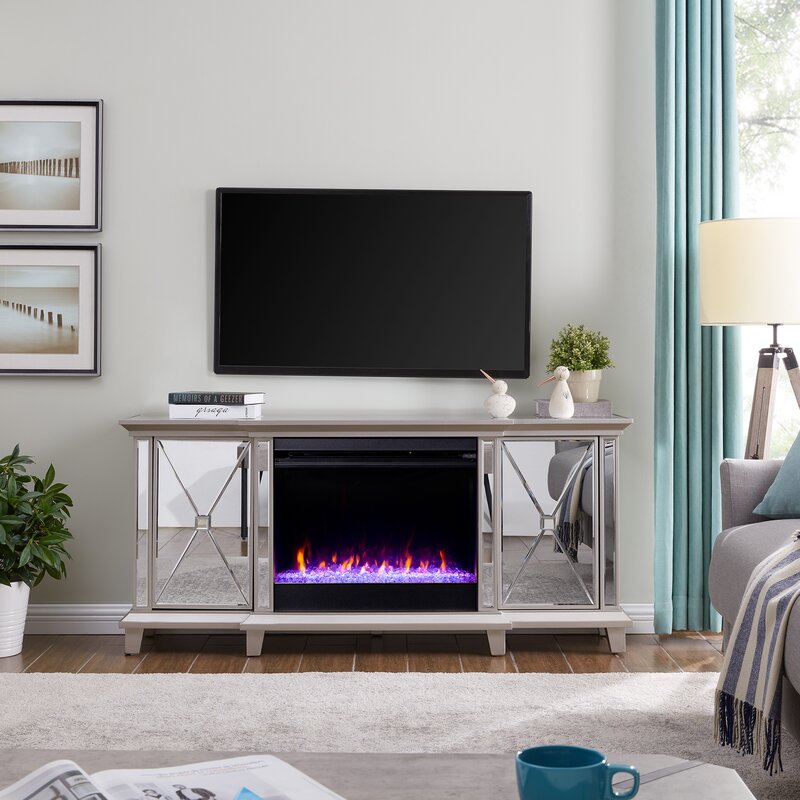 When it comes to fireplace design ideas that are certain to add instant glamor and extra warmth, a mirror wrapped fireplace is a dramatic and cost-effective option to consider. That said, if one is still out of your price range, make a classic statement by placing a substantial, well-designed, unique mirror above your mantel for added elegance.
Make A Statement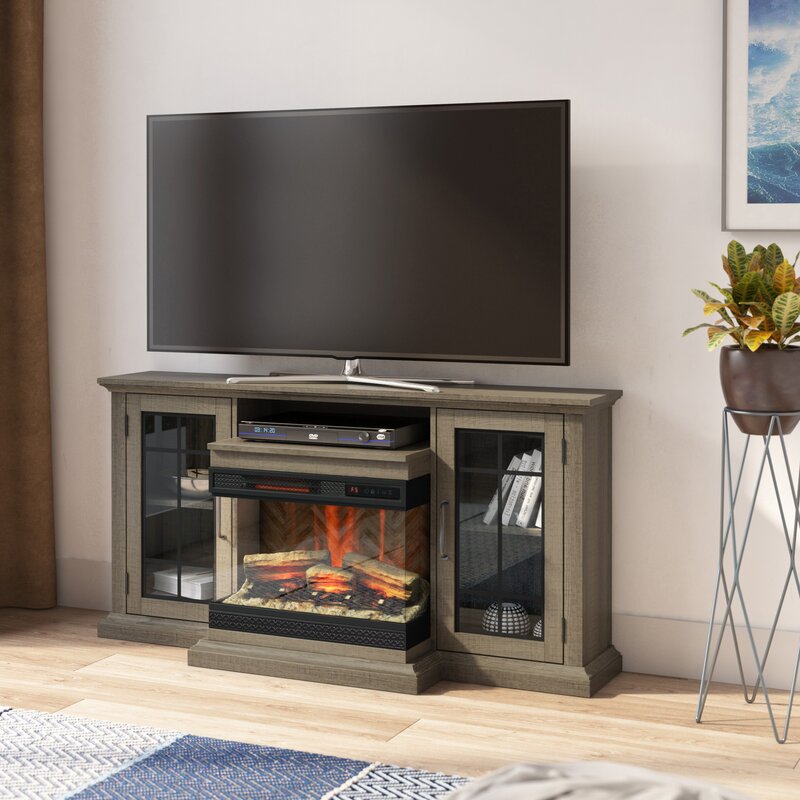 When it comes to statement-making fireplace ideas, think outside the box when considering placement, silhouette, and scale. Note how the room featured here boasts a tonal color palette that keeps everything calming, yet the fireplace shape stands on its own for a playfully sophisticated touch.
Log Storage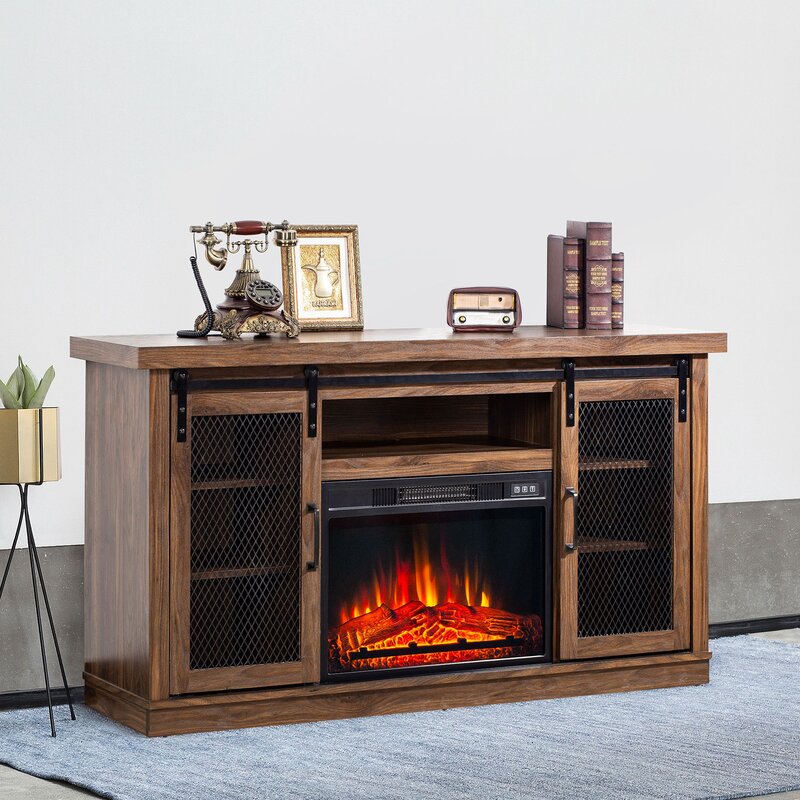 For space smart space-saving fireplace ideas, think of how you can store necessary tools and gear in an attractive way that will lend any room even the slightest of rustic flair. We like how the room featured here boasts plenty of storage space for logs while lending the room a graphic kick.
Understated And Minimal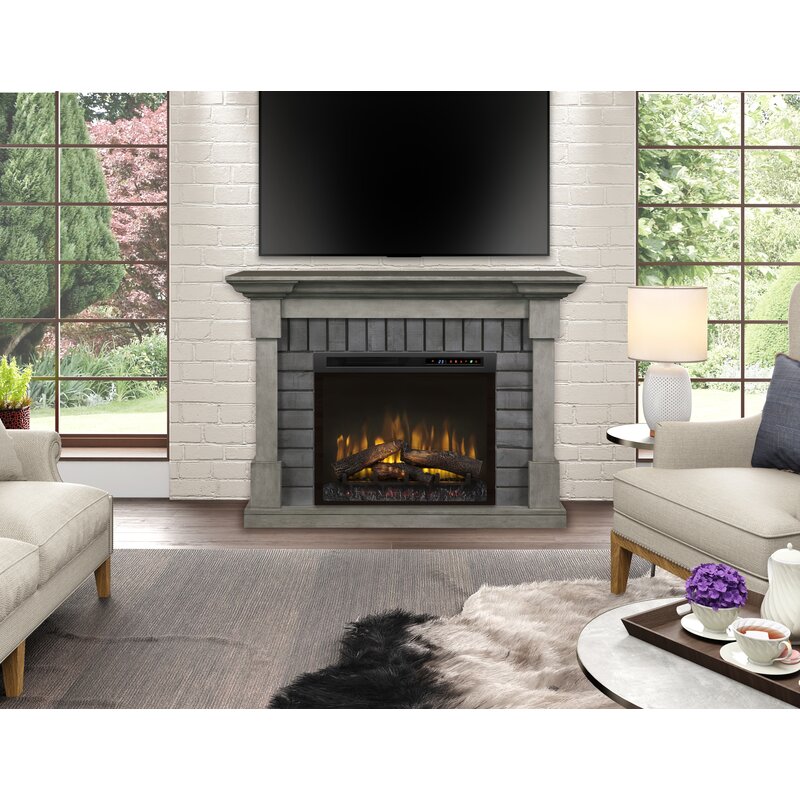 Whether your home is minimal or not, there's something to be said about a simple facade to keep the eyes focused on your new addition and not its trappings. If you're looking for brick fireplace ideas that are minimal, why not paint it tonal for a sleek update?
Central Placement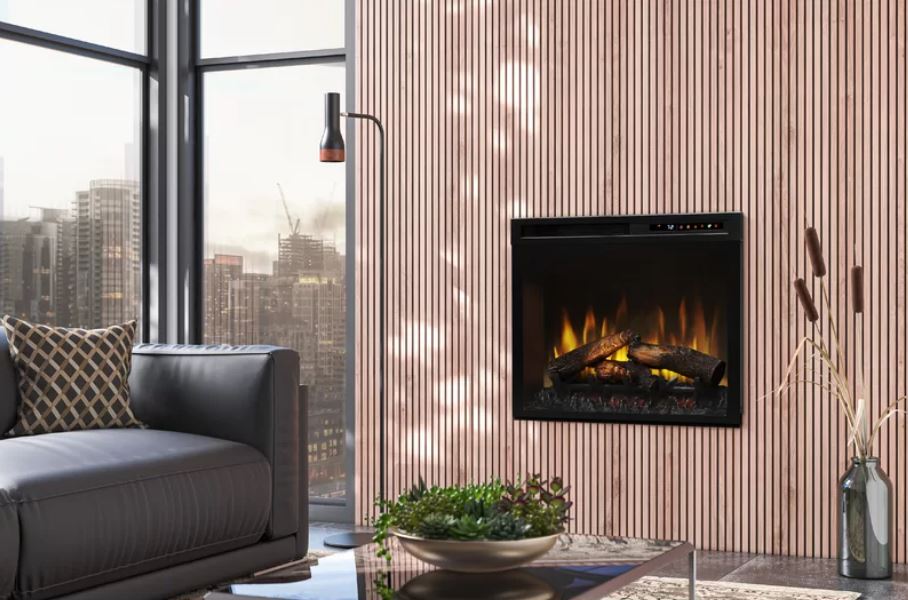 Centrally placed fireplace ideas are ideal for almost any room, even better if you're able to place furnishings around for easy conversation areas that will keep guests warm and cozy.
Scandinavian Simplicity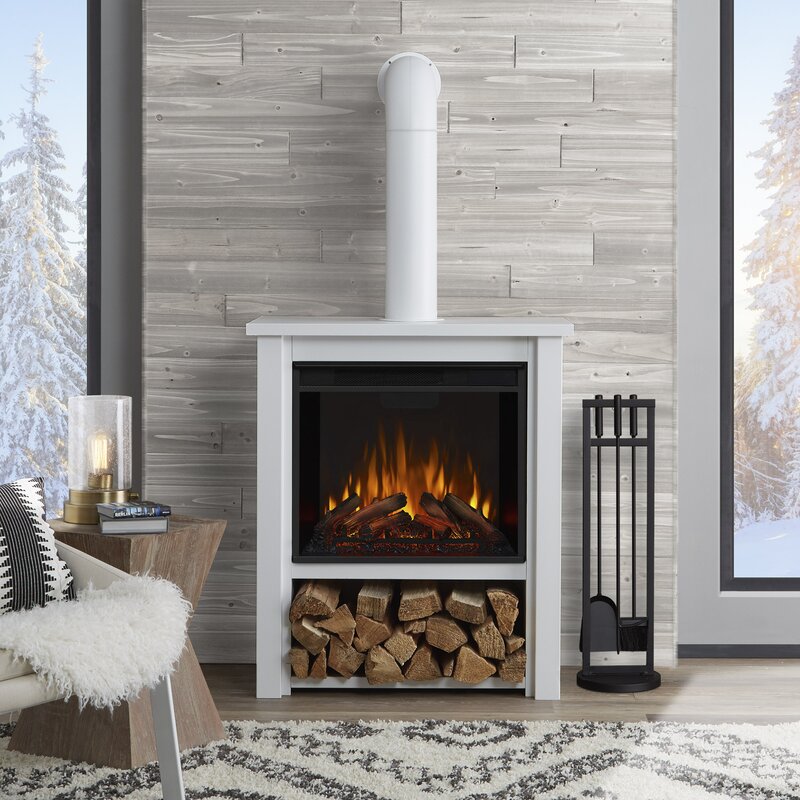 Take a cue from Scandinavian design for light, bright, and airy fireplace decor ideas. Go tonal and keep it white while placing sheepskin rugs and mid-century modern furnishings around it to complete the look.
Cabin Feel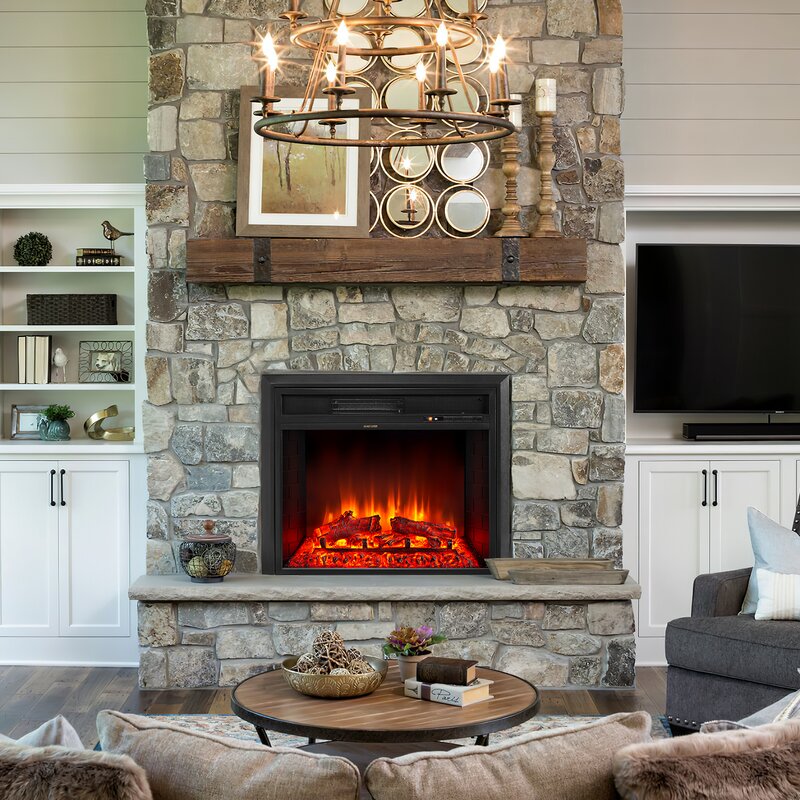 Perfect for brick fireplace ideas, a rustic feel will add a sense of the outdoors and the organic while keeping your space intimate and comforting.
Sleek And Contemporary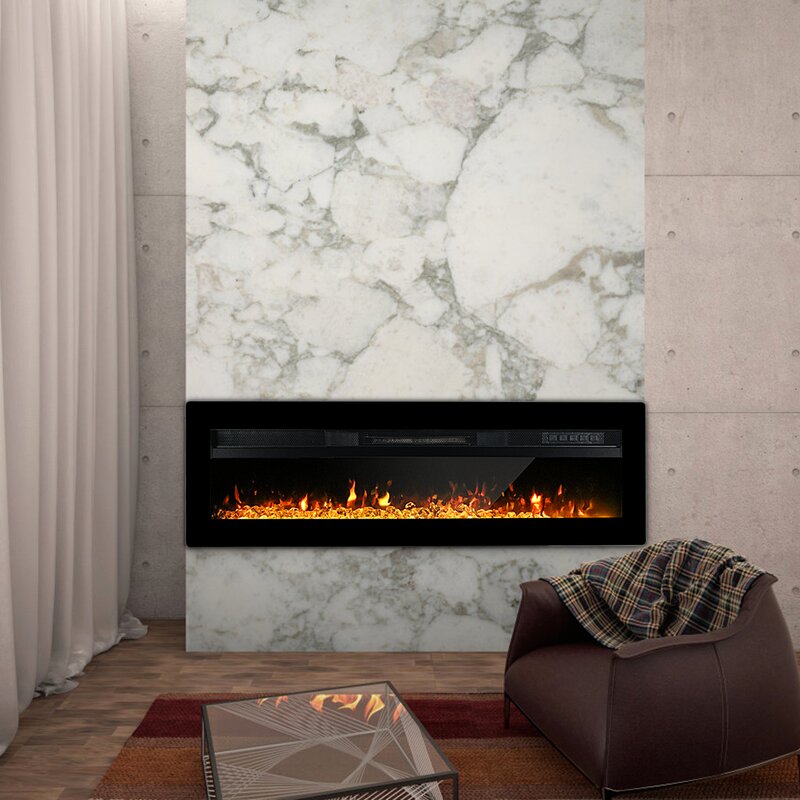 Perfect for just about any home, sleekly stylized fireplace ideas will never go out of style and will hardly need any updates in the future as they will lend a room a timeless, sophisticated appeal. However, if your current fireplace veers more on the classic or the ornate, bring in minimal fireplace decor to tone down the effect of a fireplace that's more intricate.
Raised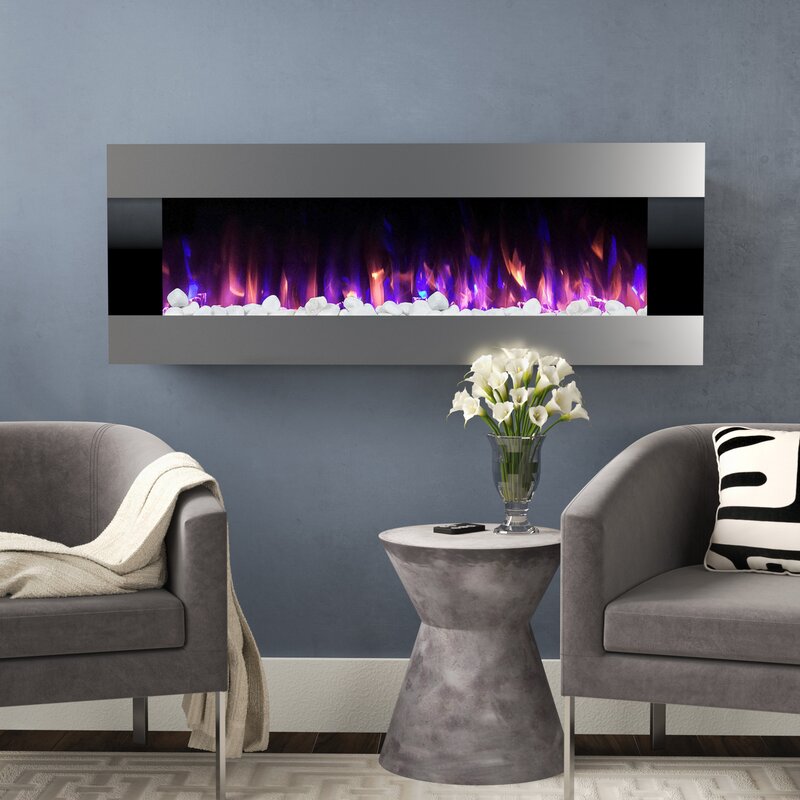 A more modern approach to fireplace design ideas, raised fireplaces are great if you've got young children or are looking to save floor space so you can place furnishings easily underneath it.
Ornate And Classical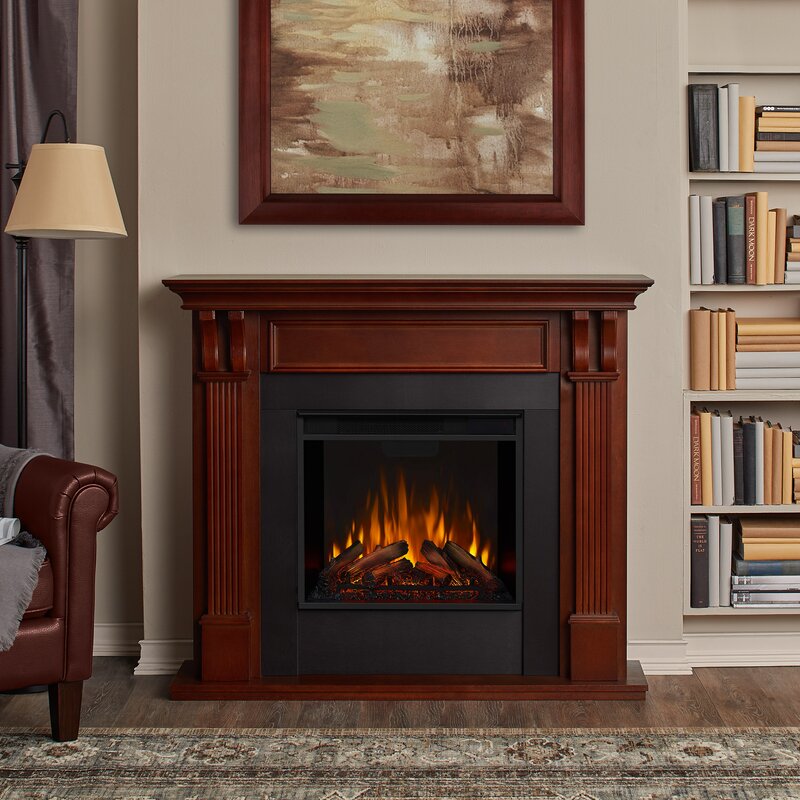 The most timeless of all fireplace decor ideas, by keeping things classic, you can't go wrong. Even better if your home is of a more transitional design style spirit.
Tile
A more graphic and vibrant approach to fireplace ideas, tiles will lend a room a visual punch while allowing for riotous color, pattern, and play.
Marble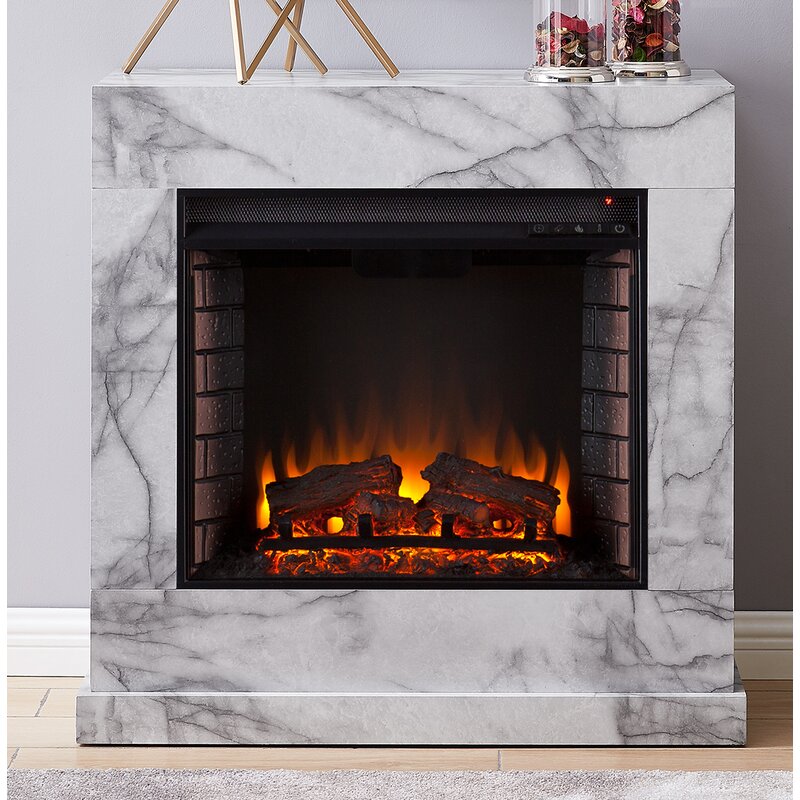 Another timeless approach to fireplace designs, use the organic veins and blemishes of marble to your advantage for an added visual kick.
Stone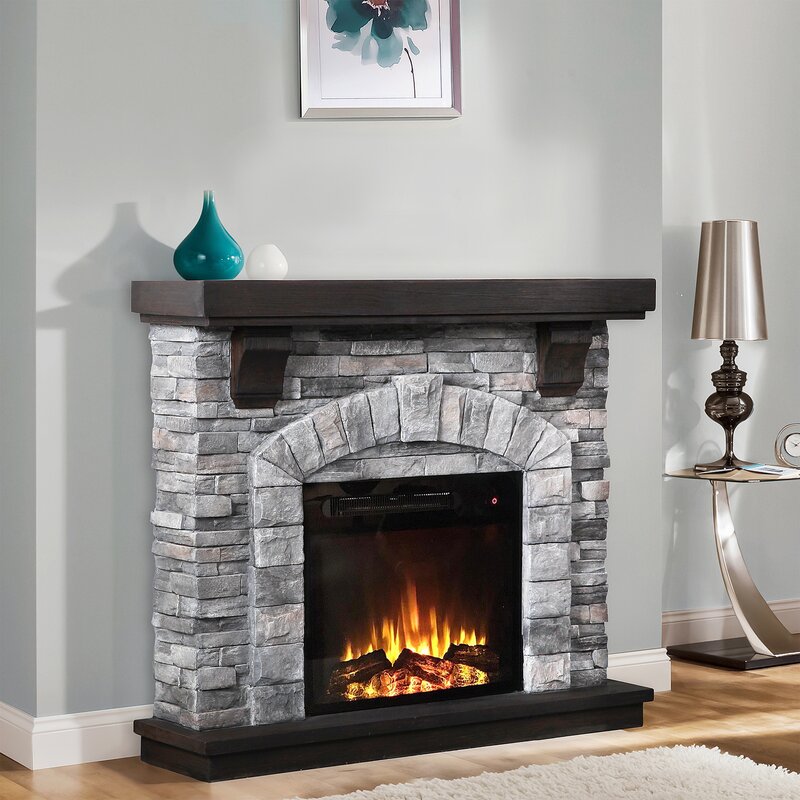 Looking for savvy fireplace ideas with stone? Get creative with stone fireplace ideas and go for oversized stones placed in unique and unusual ways to really make a statement.
Brick Can Be Painted
Inexpensive and great at keeping your existing brick fireplace intact, painting a brick fireplace takes little to no time while elevating it with an easy to manage facelift.
A Bubble Fireplace
Though they evoke the spirit of the 60's and mid-century modern design, floating bubble fireplace design ideas will always give off a unique and appealing energy while updating any room with modern quirk.
Antique Feel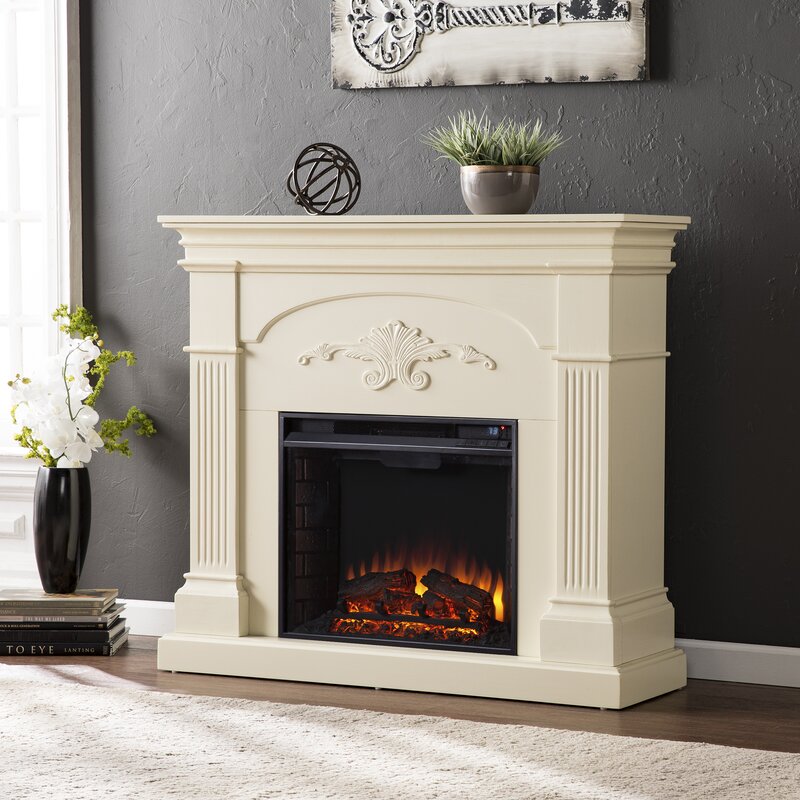 Another great option if you're looking for fireplace ideas that will either flow seamlessly with transitional design or work as an elegant source of juxtapositions, you can never go wrong with an antique-inspired fireplace as long as it looks well crafted.
Room Divider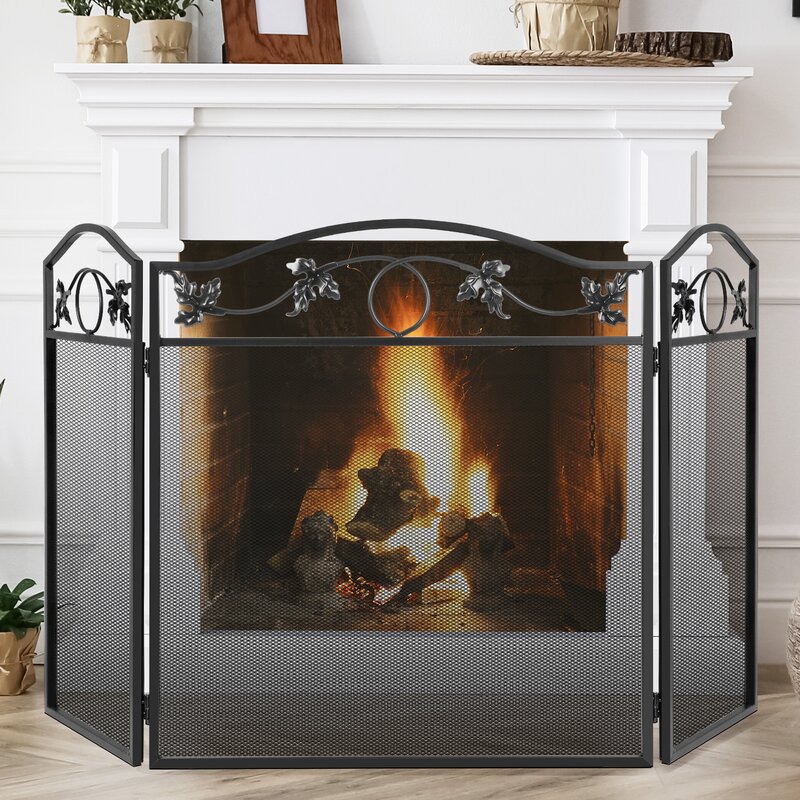 Perfect for breaking up large common areas with an open plan, using fireplace designs as a room divider is a great way to create intimate conversation areas while tying portions of the room together and keeping all sides warm.
Mid-Century Modern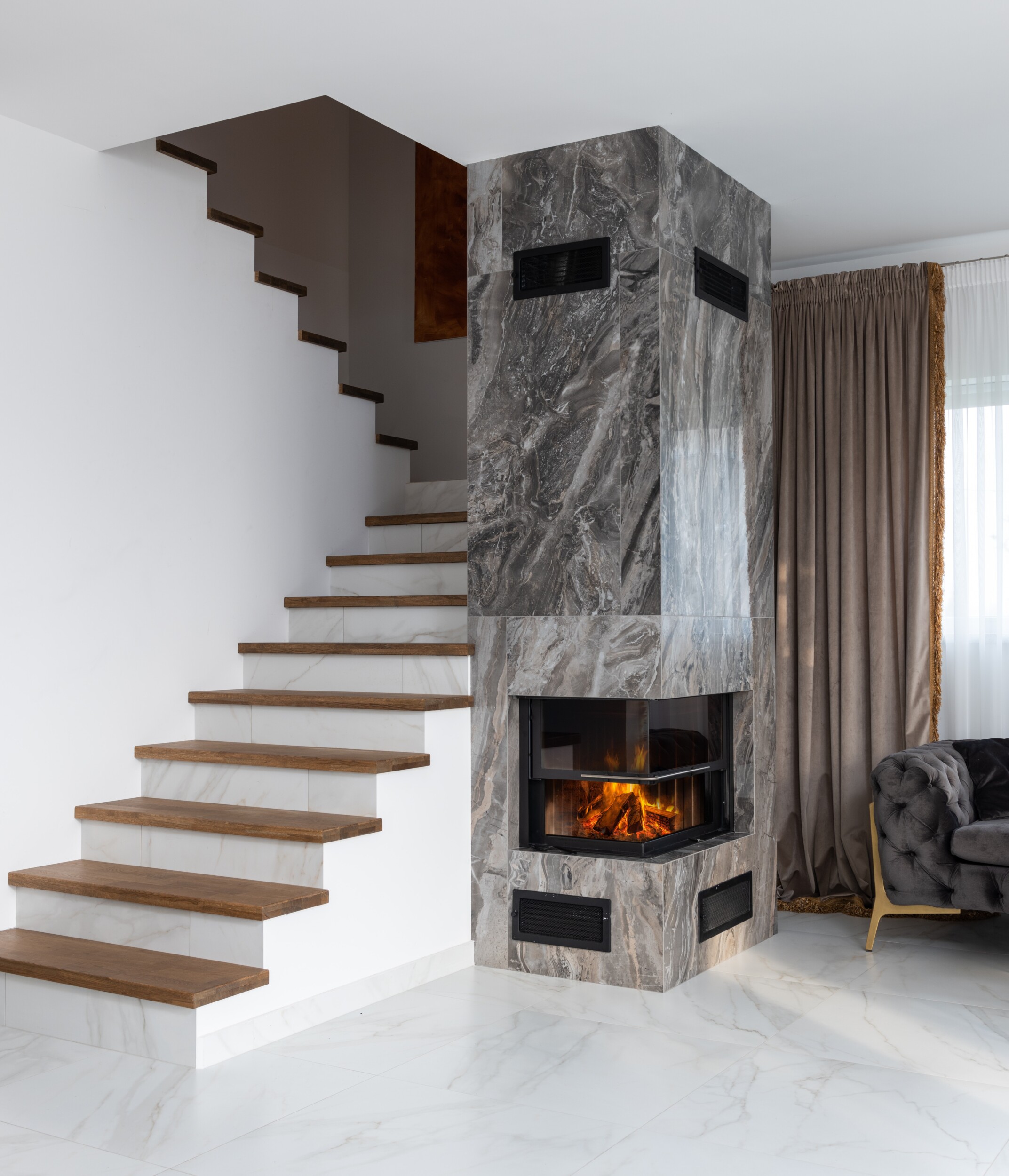 One of the most enduring fireplace decor ideas, mid-century modern styling calls for either stone or chestnut hued wood panels, or a chic bubble option to evoke the design style in harmony.
Ribbon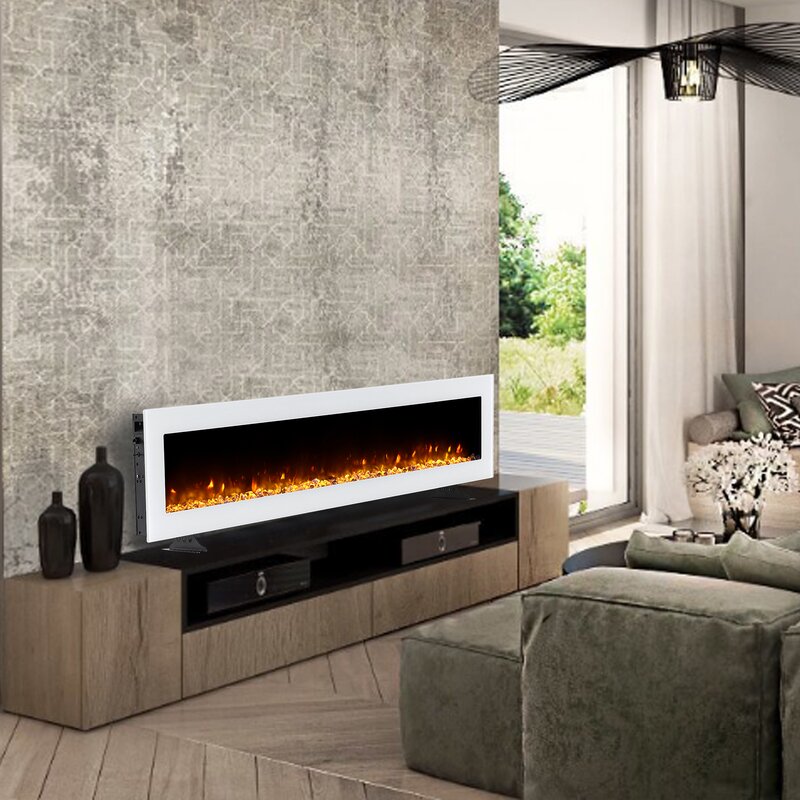 The most modern of all fireplace ideas, slim ribbon fireplaces lend a room a bit of a cool sci-fi verve, always feel impeccably minimal, and take the least amount of space.
Sleek And Seamless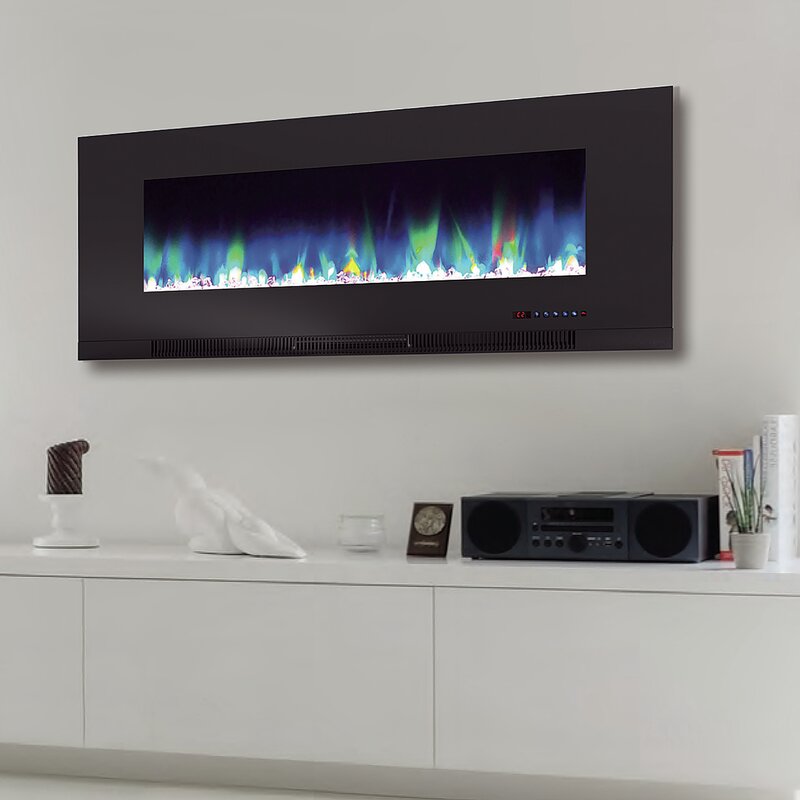 For fireplace designs that blend in a room rather than take over it, take a seamless approach to construction and skip a mantel and decorative elements altogether.
Glass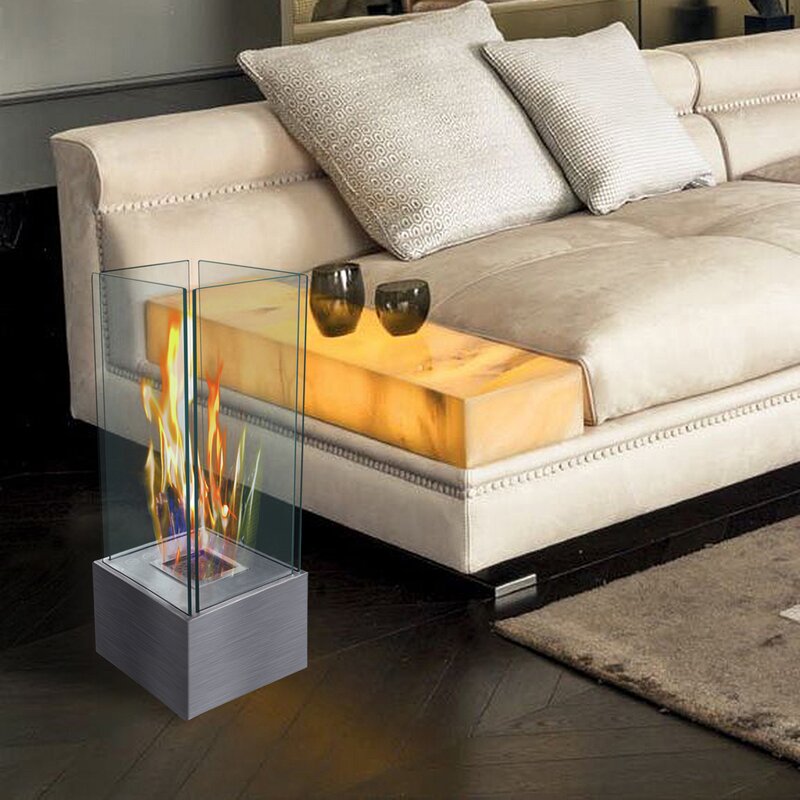 Another of the moment take on fireplace decor, glass-enclosed fireplaces will keep all eyes on the fire as they are visually compelling and stylish to boot.
Narrow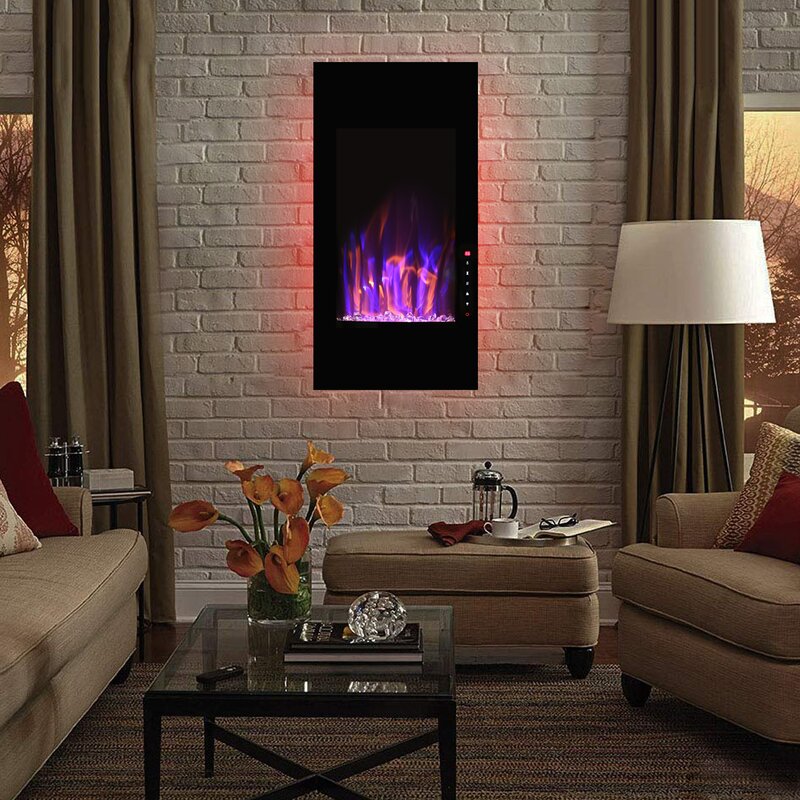 Narrow options make for perfect fireplace ideas in even the smallest of spaces while lending them an inviting decadence.
Covered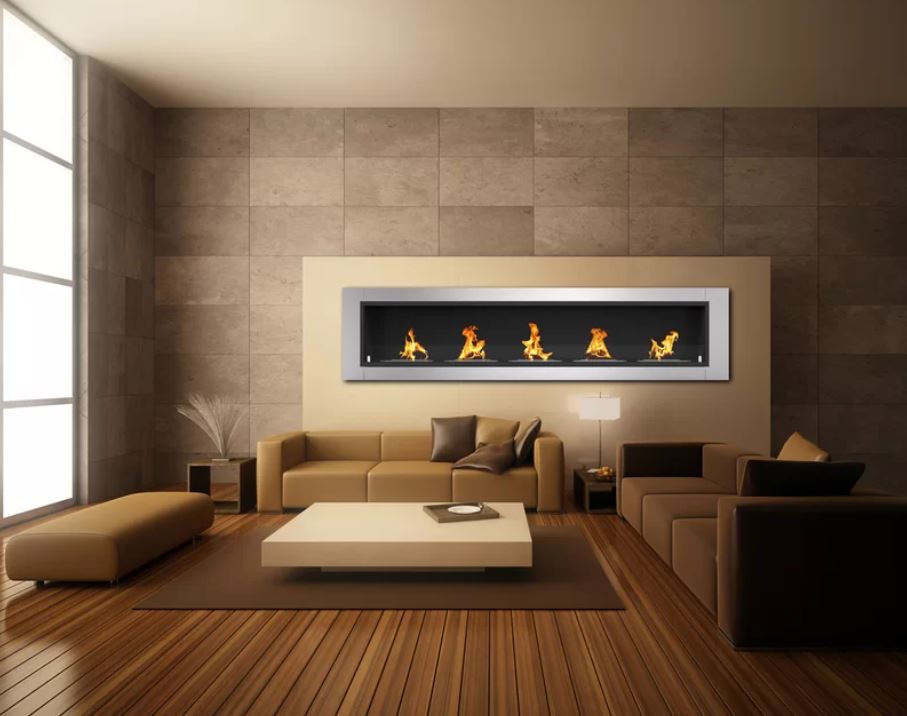 With children and animals in tow, covered fireplace ideas may be essential for your home to keep everyone safe and warm. Plus, you'll avoid any mess from your fireplace pit spreading.
Oversized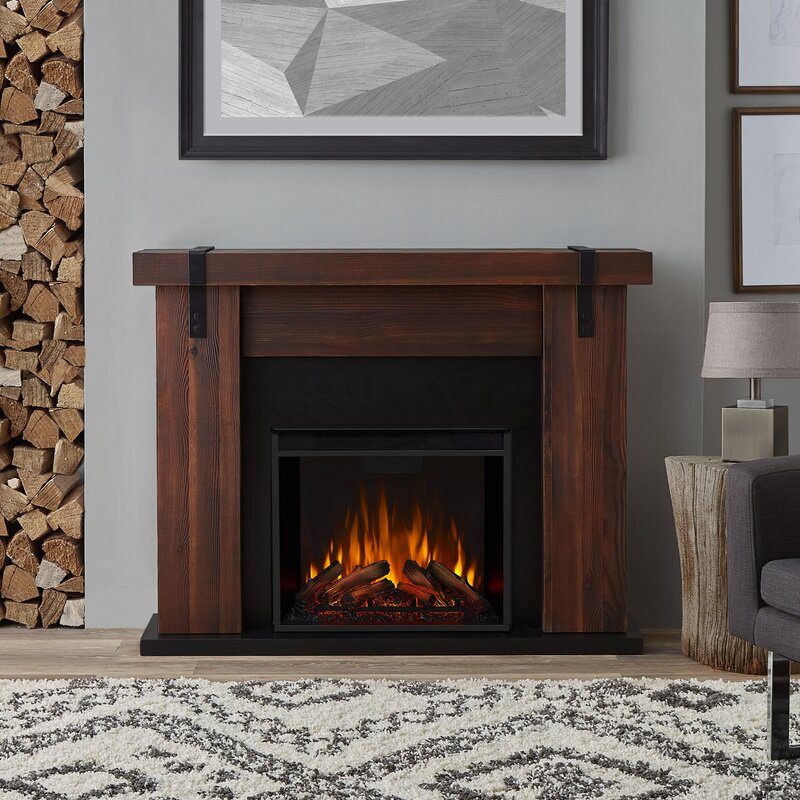 For statement-making fireplace ideas, play with scale and proportion by going oversized to make a grand gesture if your room is large as a small fireplace may make it look off.
Monochromatic Fireplace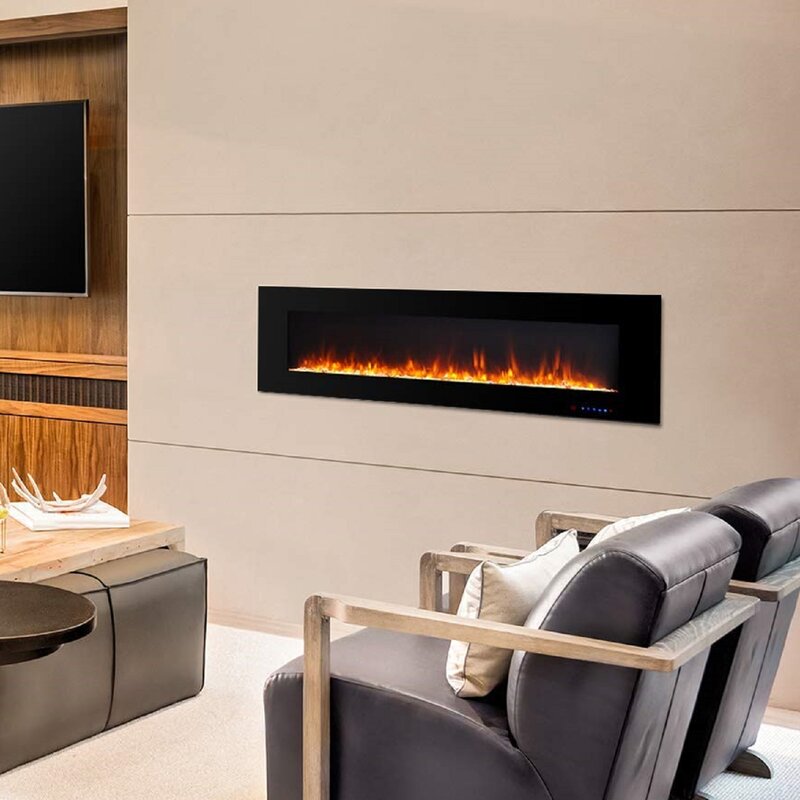 Tonal fireplace ideas will help to blend the feature in with its surroundings for a clean and subtle look while also never going out of style.
Gas Fireplace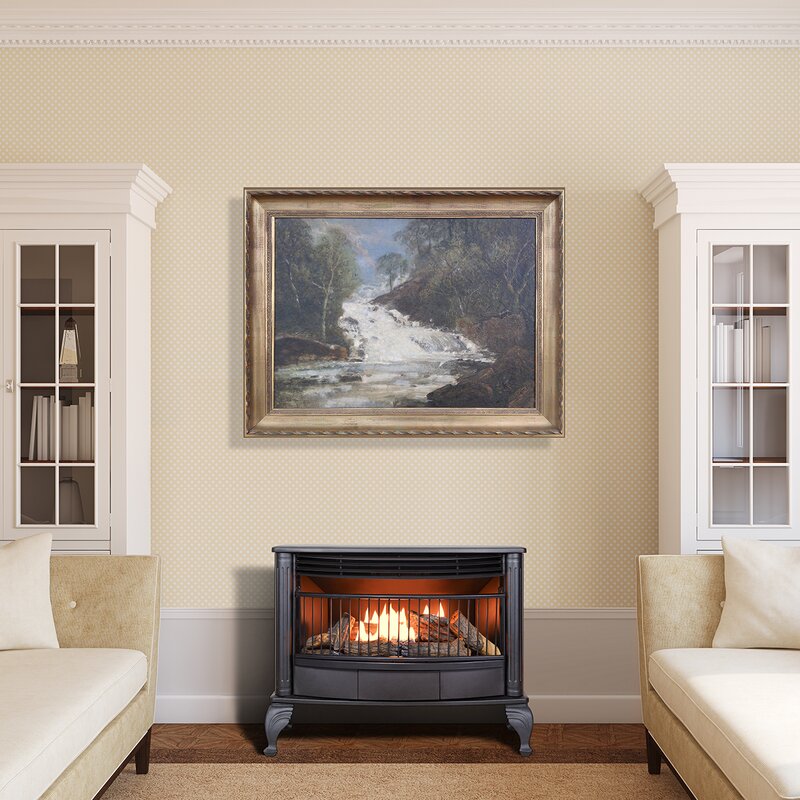 Gas fireplace ideas are great if sourcing wood, lighting it, and cleaning it comes off as too much of a hassle as they are much easier to manage, though they may be less cost-effective.
Wood Burning Stove Fireplace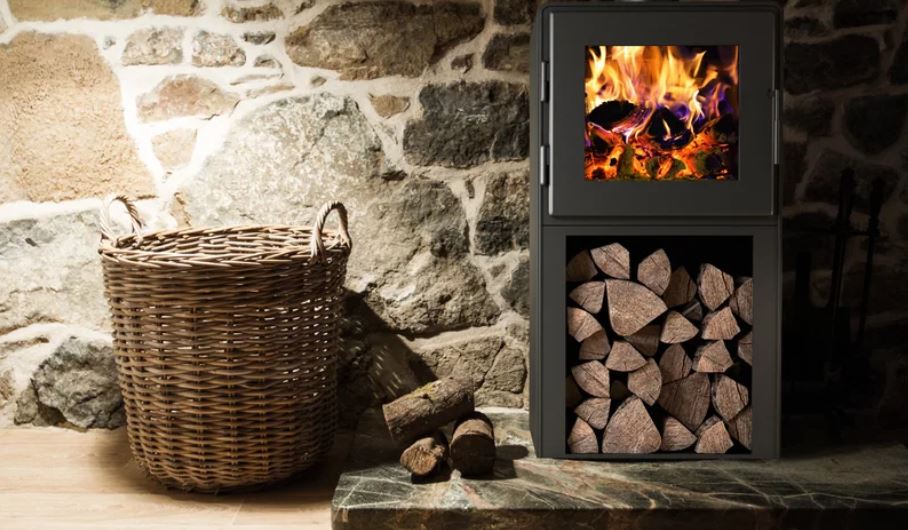 If you're looking for charming old-school fireplace ideas, there's something to be said about how sweet a vintage-inspired wood burning stove can look in any room, but even better if housed in your kitchen.
Outdoor Fireplace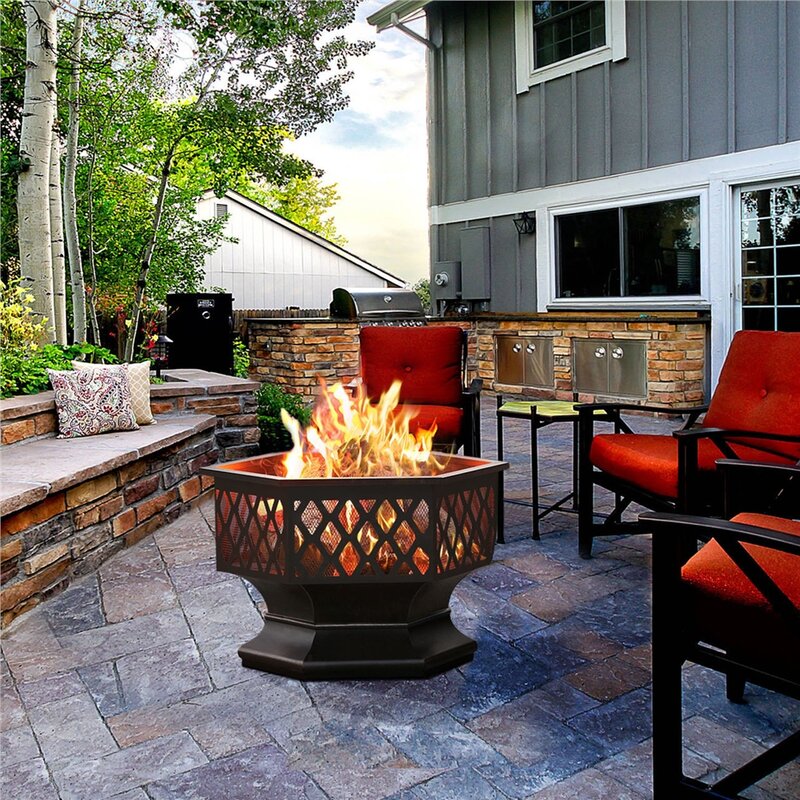 If you're blessed with a common area that flows into a great outdoor space, why not consider fireplace ideas that'll work outside as well? An outdoor fireplace will add the same value to your home as one indoors would, and there's great fun to be had in realizing outdoor fireplace decor for an idyllic, rustic vibe.