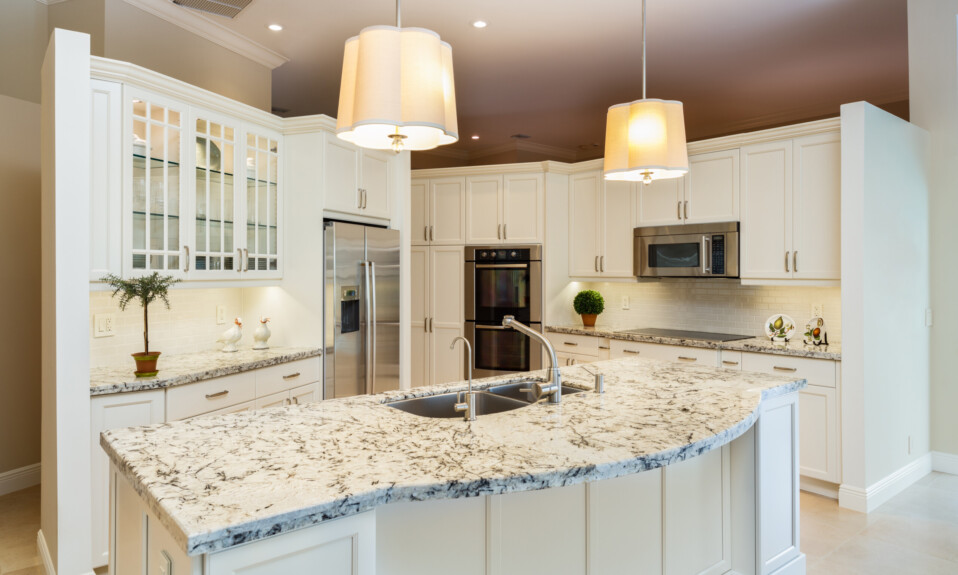 When it comes to planning and designing a kitchen, you may be surprised when you see how much of an investment kitchen cabinets can be. Kitchen cabinets being one of the most expensive features of your kitchen, you'll want to choose well the first time around. But how to pick kitchen cabinets?
When you choose the right ones, your kitchen cabinets should withstand the test of time, in quality and in style. With so much riding on the right kitchen cabinetry, we've created a comprehensive guide with advice on how to choose kitchen cabinets culled from our renovation experts and interior designers.
What Are Your Options?
To keep it simple, you have three options when choosing kitchen cabinets; stock, semi-custom and custom cabinets. But what does that mean? Stock cabinets are pre-made, and they are sold just like that in stores, that could mean they are pre-assembled or they require assembly at home.
Semi-custom kitchen cabinetry offers you more options in terms of style and the configuration of your cabinets, allowing you the opportunity for a more precise fit in your kitchen. Custom kitchen cabinets are completely custom made for your kitchen, meaning the sky is the limit when it comes to the design and layout of your kitchen.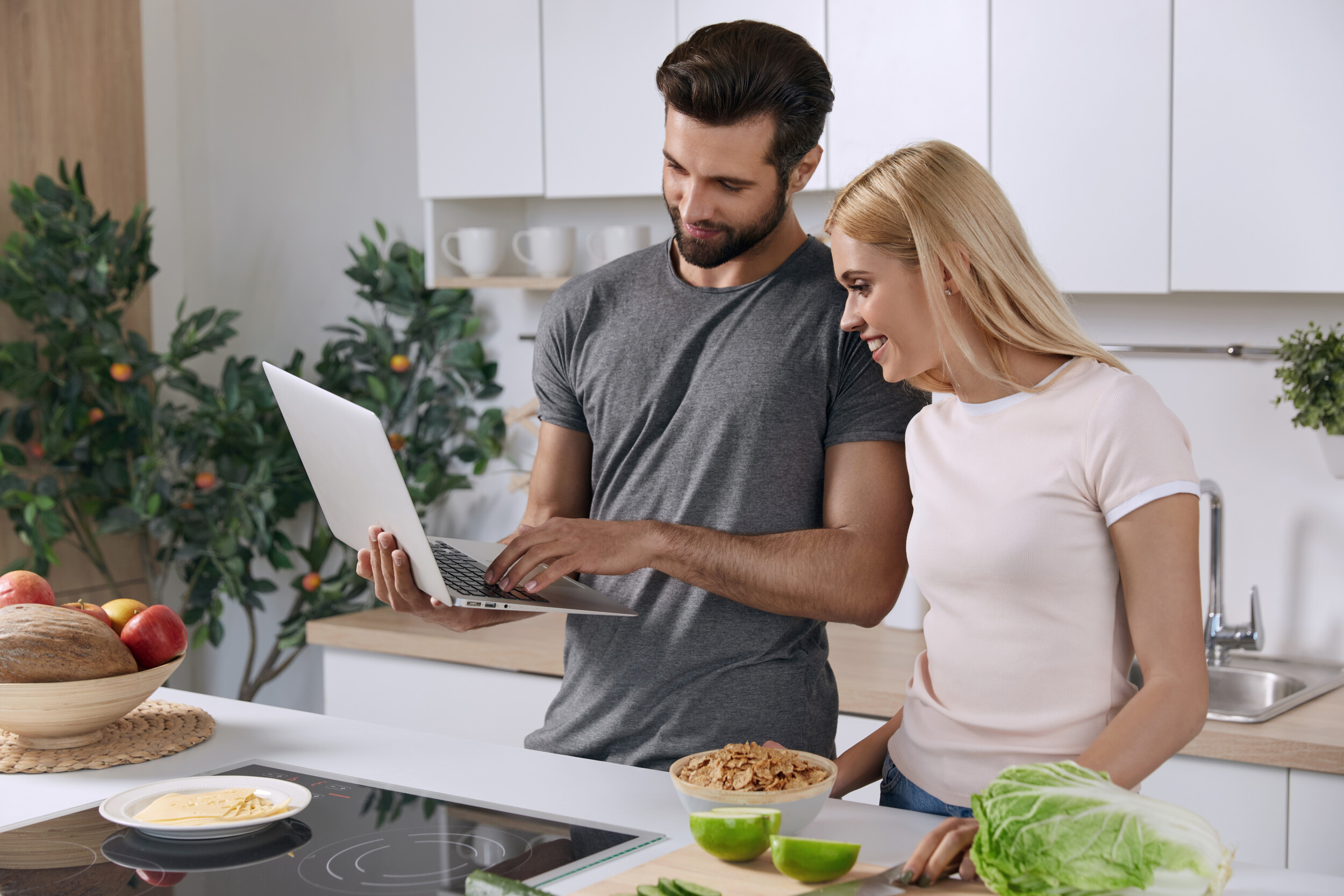 What are the Pros and Cons?
Stock: stock kitchen cabinets will always be the cheapest; they come as they are and there are limited options, which keeps the price down, but be aware that price and quality can vary hugely from range to range. This is perfect if you have a standard sized kitchen, which fits standard sized cabinets, or you are on a budget.
You will be limited in terms of style, design and color and you might not be able to fit your dream kitchen from stock. However, cabinet ranges are ever increasing, so there is more choice and availability than before. Stock cabinets are also great if you want to walk away with a brand-new kitchen without any wait. Some can be walked right out of the store and others will take just a couple of days to be delivered.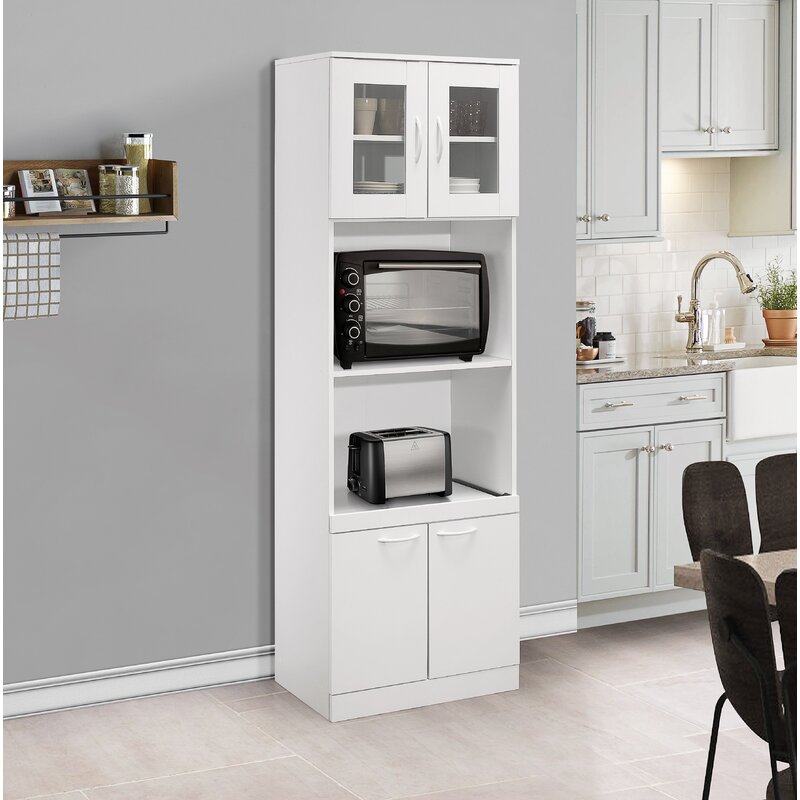 Semi-Custom: this is the way to go if you want the best of both worlds. While usually more expensive than stock, semi-custom isn't as expensive as a custom cabinet kitchen design and you get more options with colors and style. You can get a better fit for your kitchen this way (great if your kitchen is an awkward shape) and you'll be provided with a bespoke design service, where someone will come and measure up at your home and go through different designs and ideas with you.
Semi-custom options take a little longer to be delivered than stock options, but nothing like the weeks or months of waiting you have to do if you choose custom cabinets.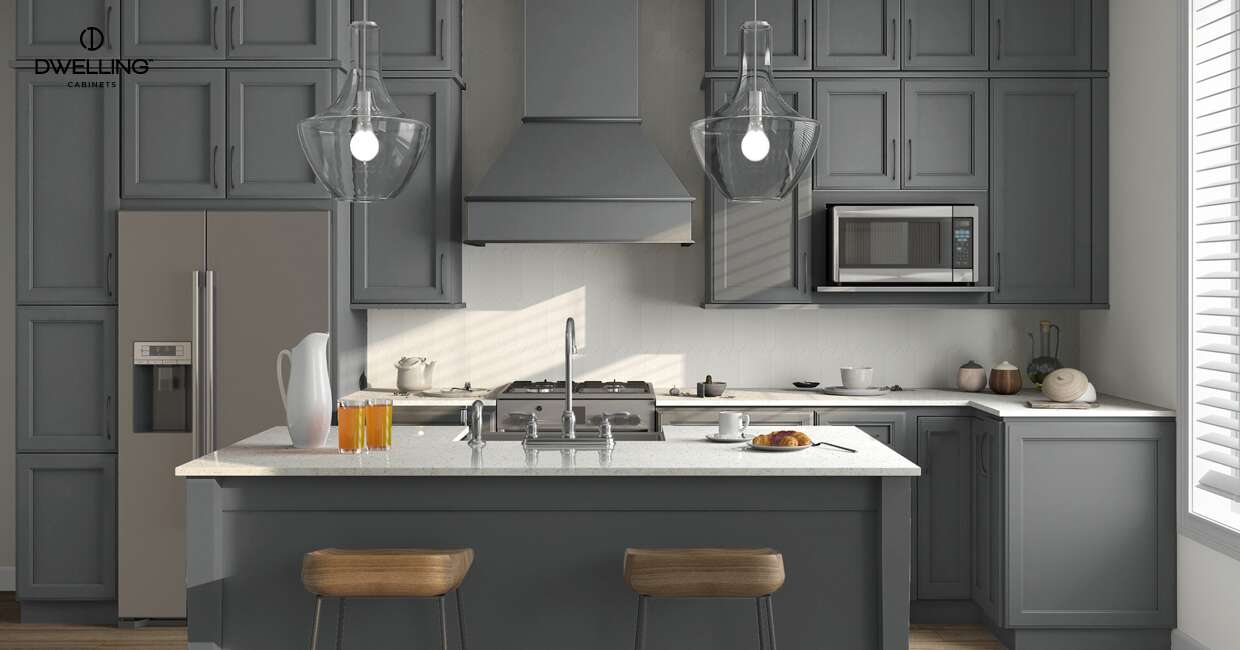 Custom: if you are after the perfect one-of-a-kind kitchen, then there is only one way to go, and that's custom. You have a higher level of choice with custom cabinets that you aren't afforded anywhere else, but, that comes at a price. A set of custom kitchen cabinets is sure to be a major investment, so be prepared when you receive that quote, and they can also take a long time to be created and delivered.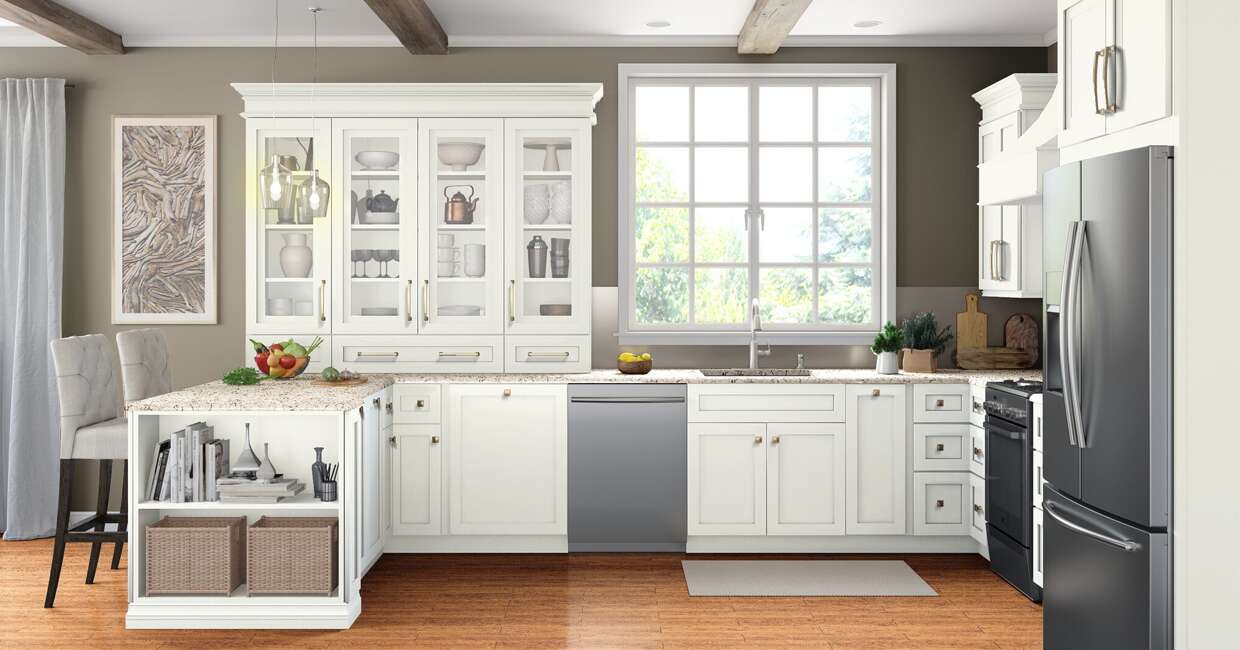 That being said, you will get your dream kitchen. You will get the perfect fit, the perfect color, the perfect style, and the perfect design. There will be someone to help you along every step of the way, from measuring, to choosing colors, appliances, fixtures, features, and fittings, and anything else you can think of.
What Are You Looking For?
If you haven't spent much time around kitchen cabinets, it can be hard to know where the difference lies in quality from cabinet to cabinet.
No Gaps
By that, we mean you shouldn't be able to see any of the unit behind gaps between the doors. The doors should fit perfectly and there shouldn't be any unusual spaces.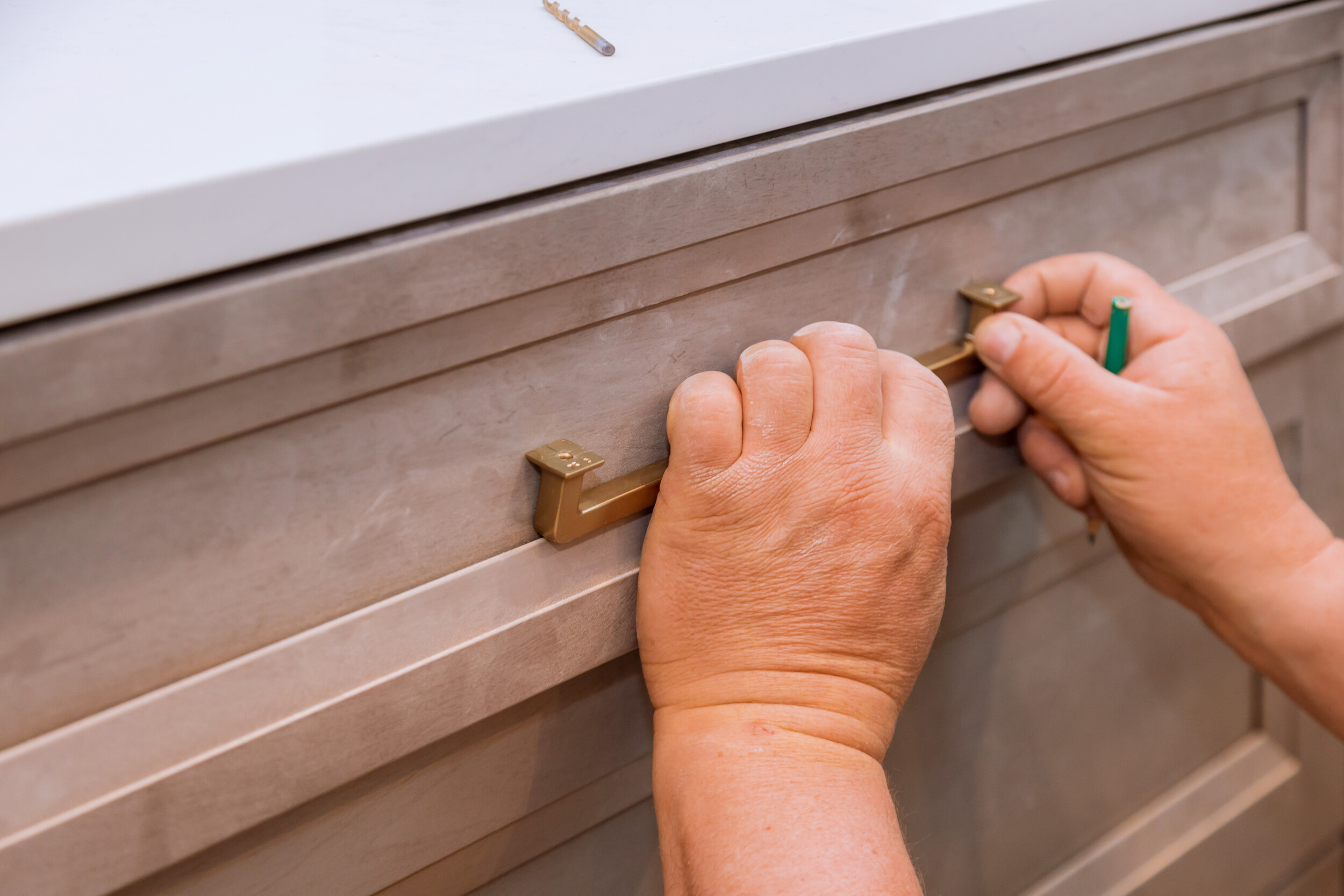 Stylish End Panels
There is nothing worse than a kitchen end panel which isn't in-keeping with the rest of your kitchen. A bad quality end panel might be a completely different color from your kitchen cabinets, which never looks good.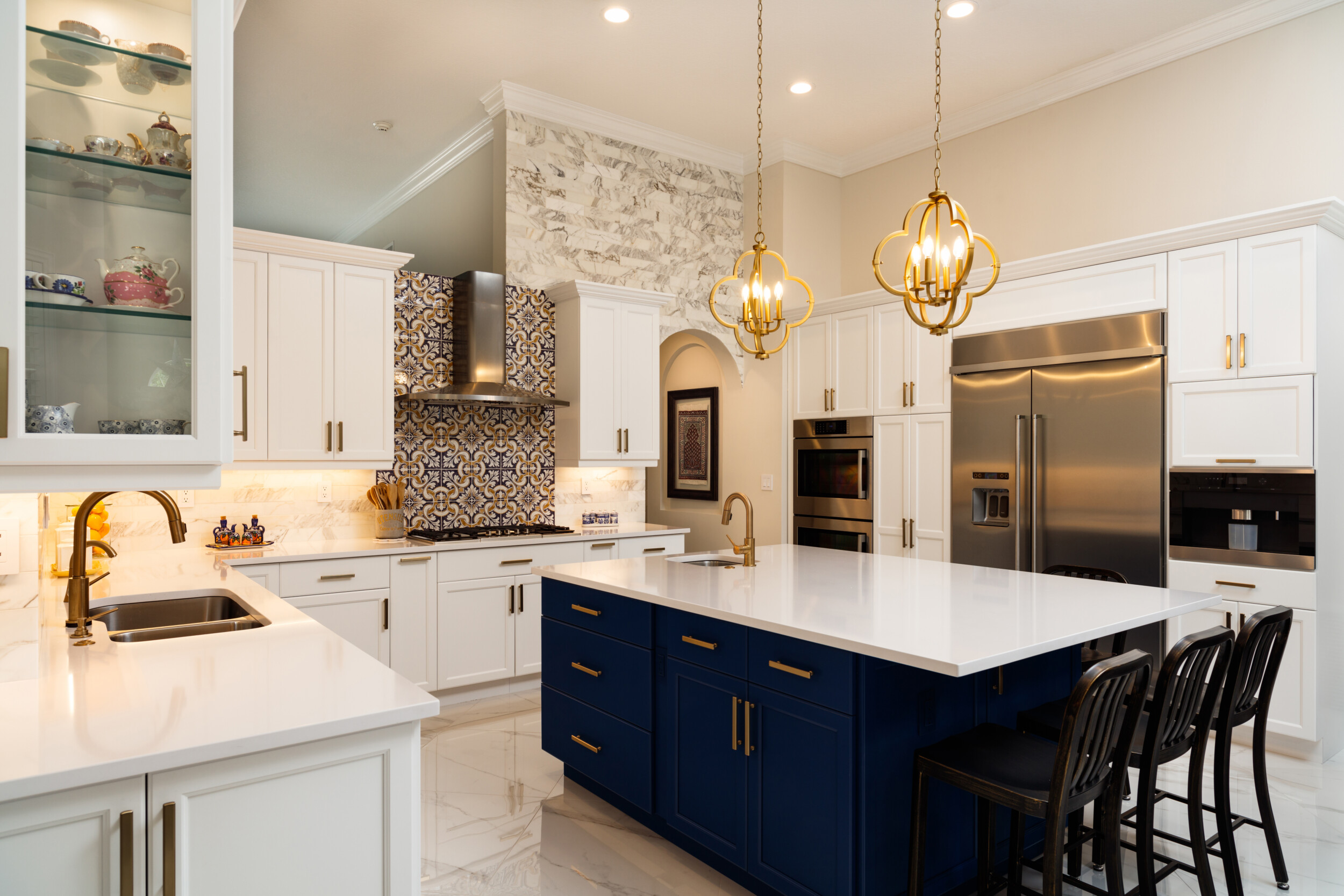 Quality Shelves and Panels
Look for thick shelving and panels on your cabinets – you want them to be 1 to 2cm in thickness, so you can be sure they aren't going to bend or shift when you are filling them.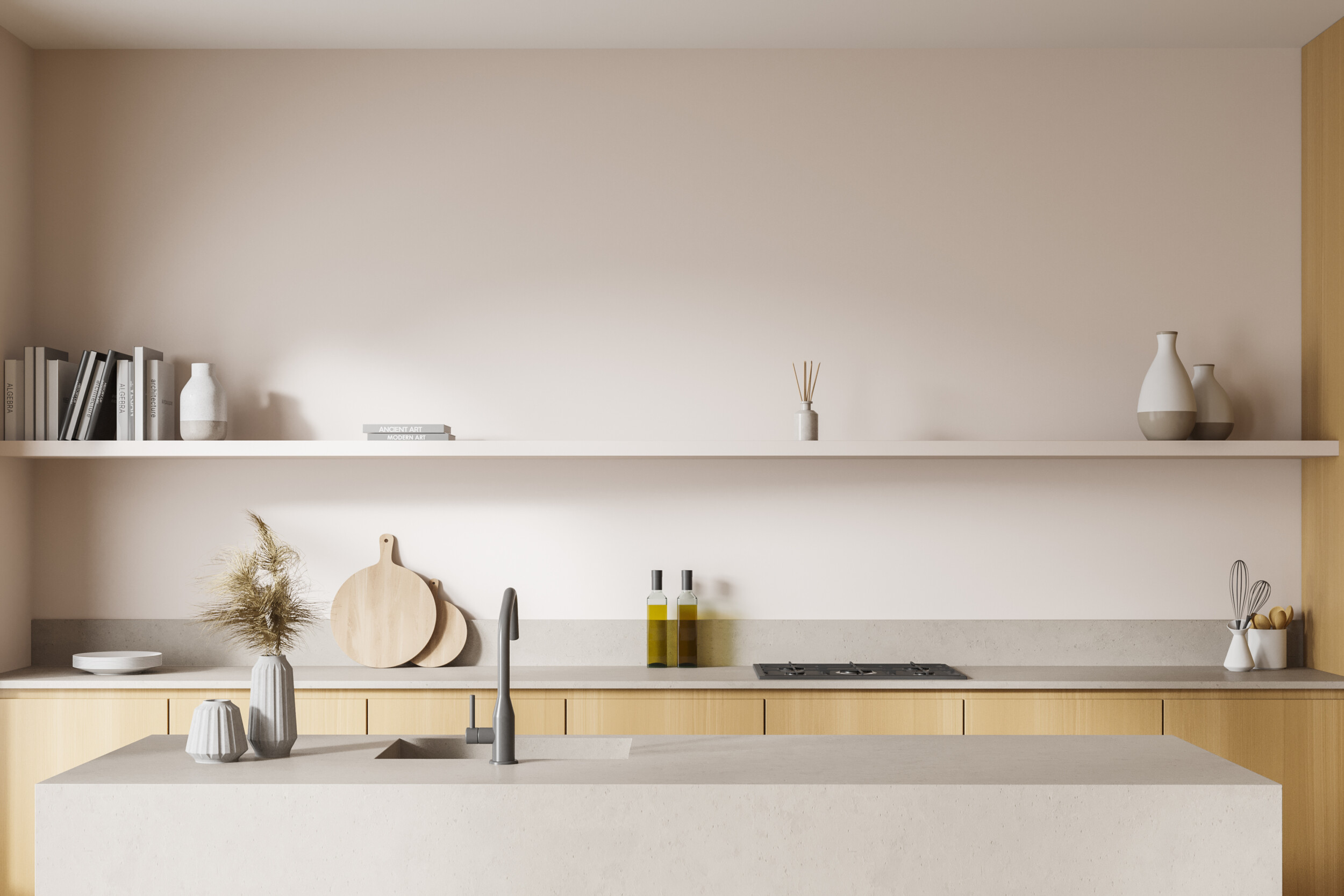 Neat Joints
You don't want to see any messy joints or anything less than perfect when you are choosing kitchen cabinets. All the joints should be perfect, and you should barely notice them you open the cabinet doors.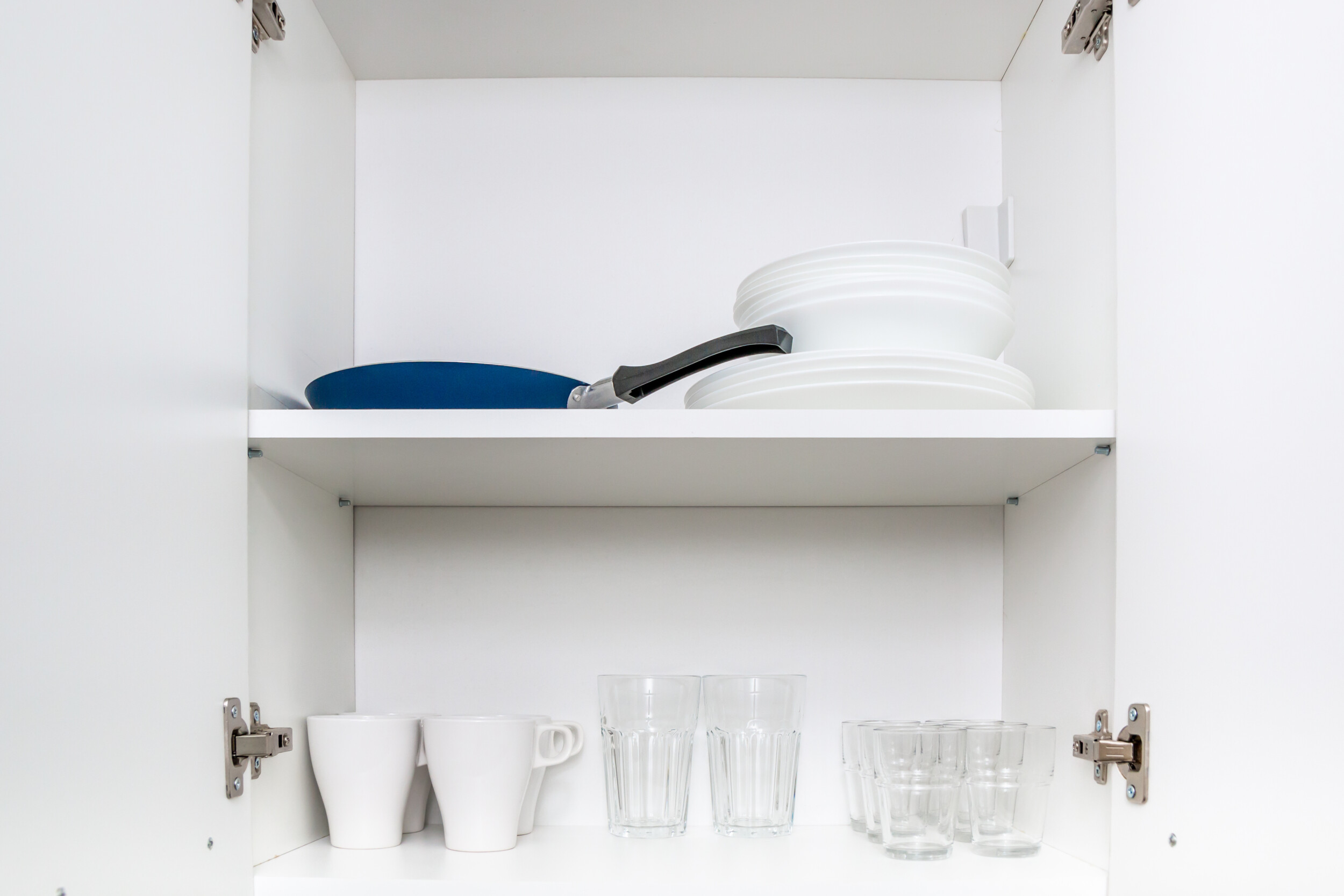 Sturdy Drawers
If anything is going to fail you, it will be the drawers. Drawers take the most stress and strain and are more likely to suffer wear and tear than a door. Make sure the drawers are durable – this is probably the most important thing when you're learning how to pick kitchen cabinets.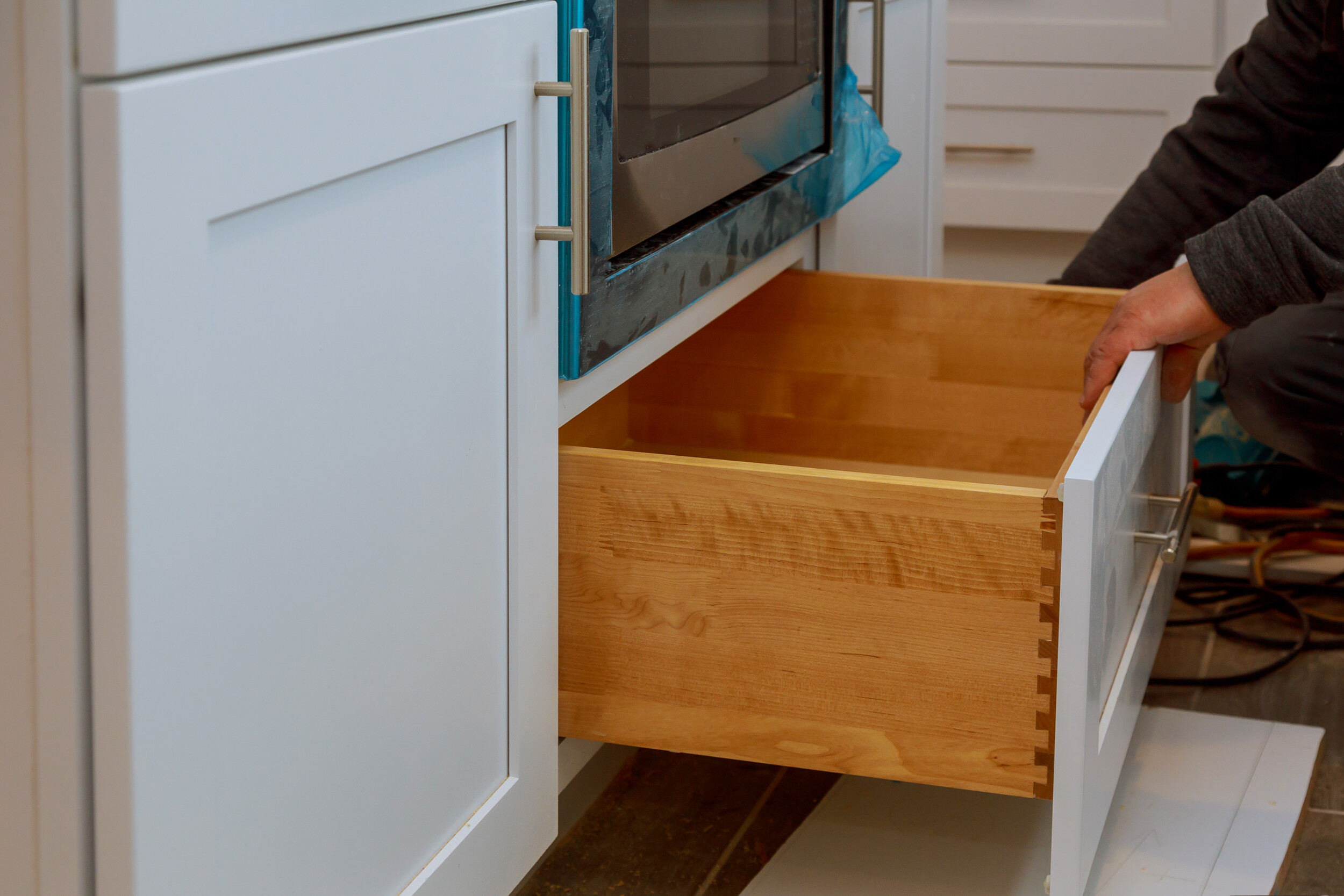 On A Tight Budget?
If you don't have much money to spare and your kitchen cabinets are in dire need of a re-vamp, this can be a really daunting prospect. There are a few things you can do that cost less than a new set of kitchen cabinetry, which look amazing.
Replace the doors:
Kitchen cabinets and doors are often in standard sizes, meaning that the individual sections can be replaced quite easily. If you are happy with the layout and design of your kitchen, you can leave the bones as is and replace the doors.
Make sure to select doors which fit the frame (measure and measure again) and you can switch them over with relative ease – as long as you have a few tools and some patience. Changing the doors can completely change the look of your kitchen, without costing a fortune.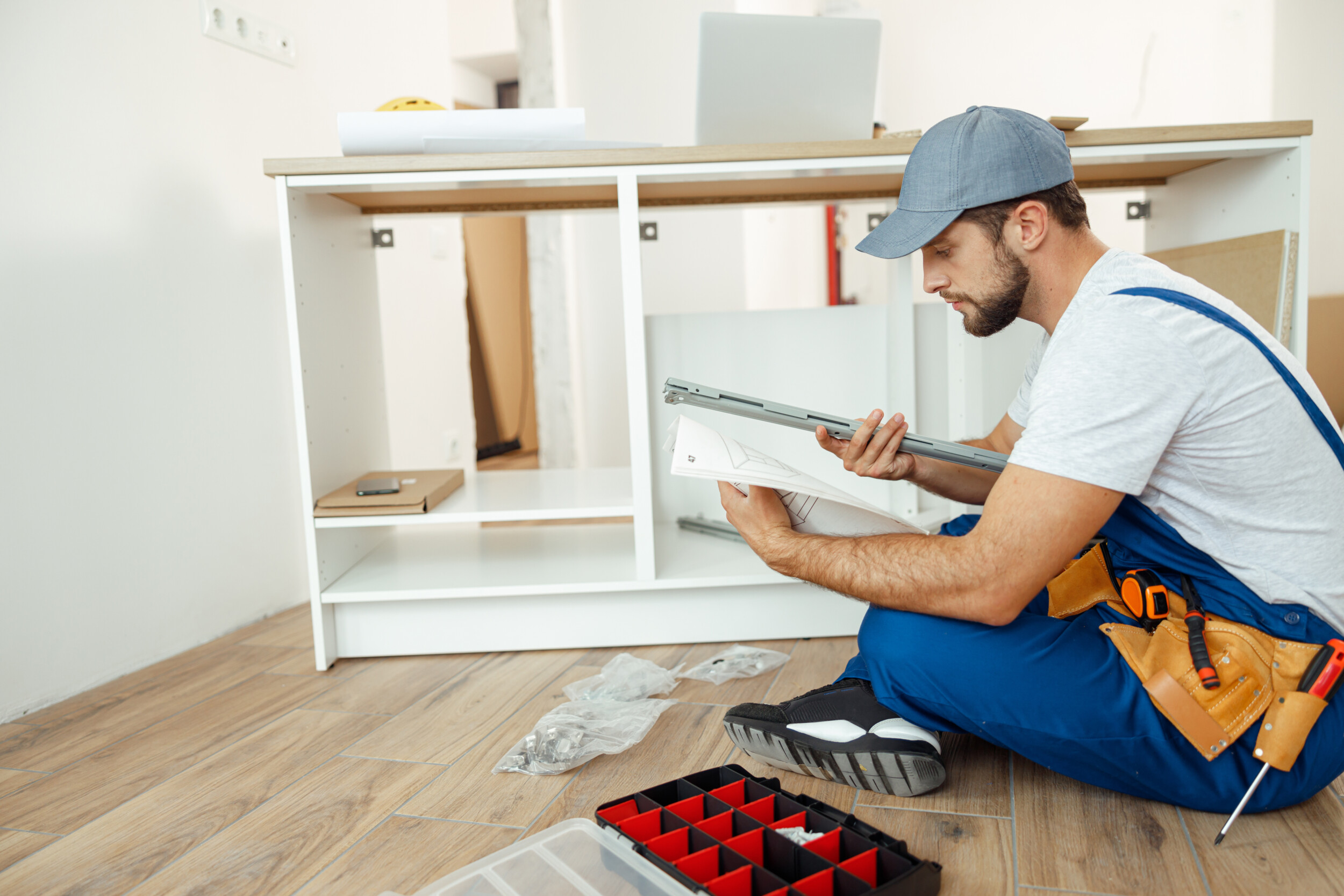 Fit it yourself:
Fitting your cabinets/kitchen yourself is a great way to save on the expense of a pricey kitchen fitter. Stock kitchen units are often relatively easy to fit, as long as you have some idea what you are doing.
Don't think you will get this done in one day if it's not something you do all the time; be prepared to go a few days without a fully functioning kitchen.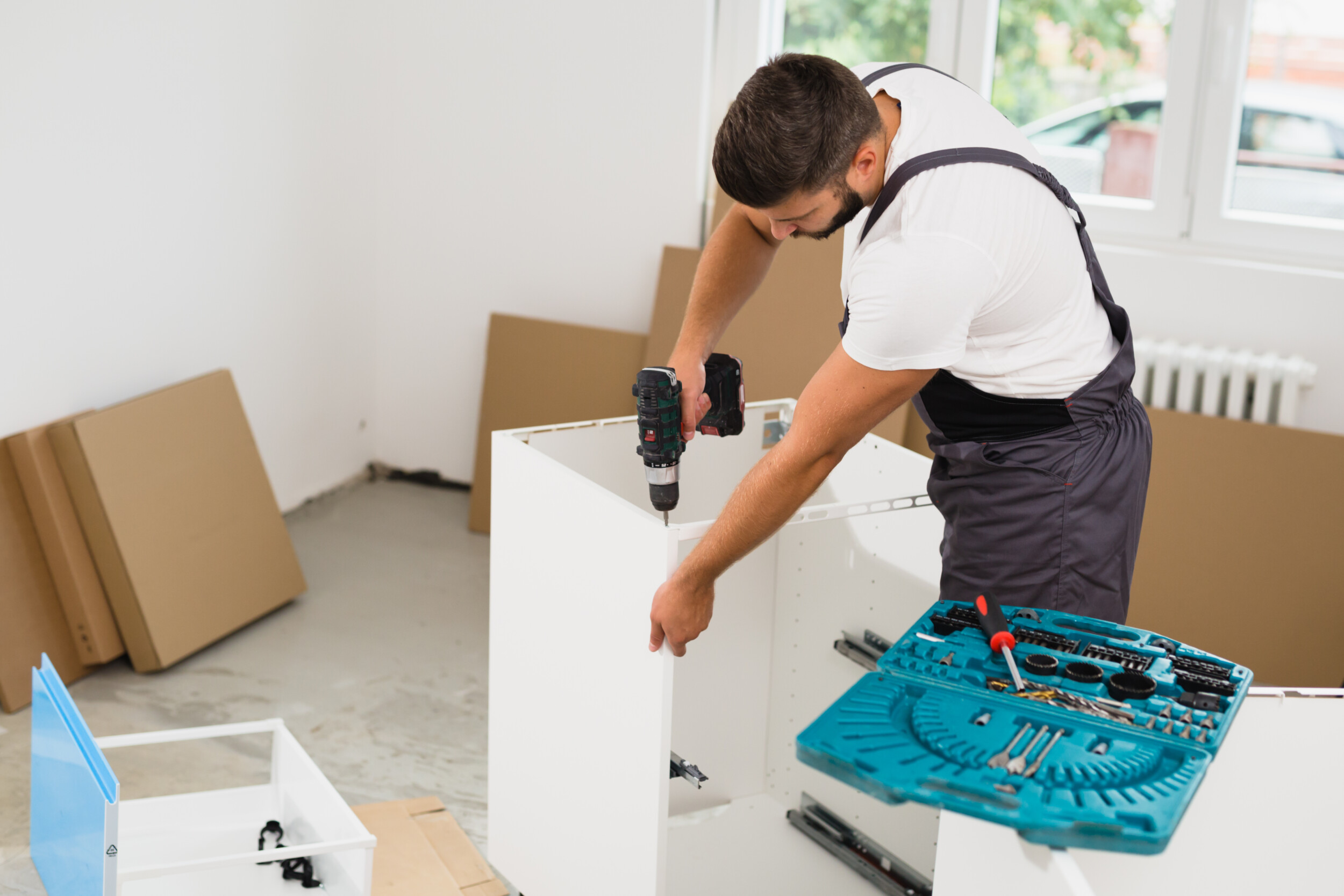 Paint the doors:
If you are strapped for cash but can't bear to look at your kitchen cabinets any longer, how about a fresh coat of paint? Painting your cabinet doors is an inexpensive way to re-vamp your kitchen; plus, you can have them the exact color you want.
Spray painting them is the best way to get an even finish without any brush strokes, and if you can extend your budget, you won't regret it.