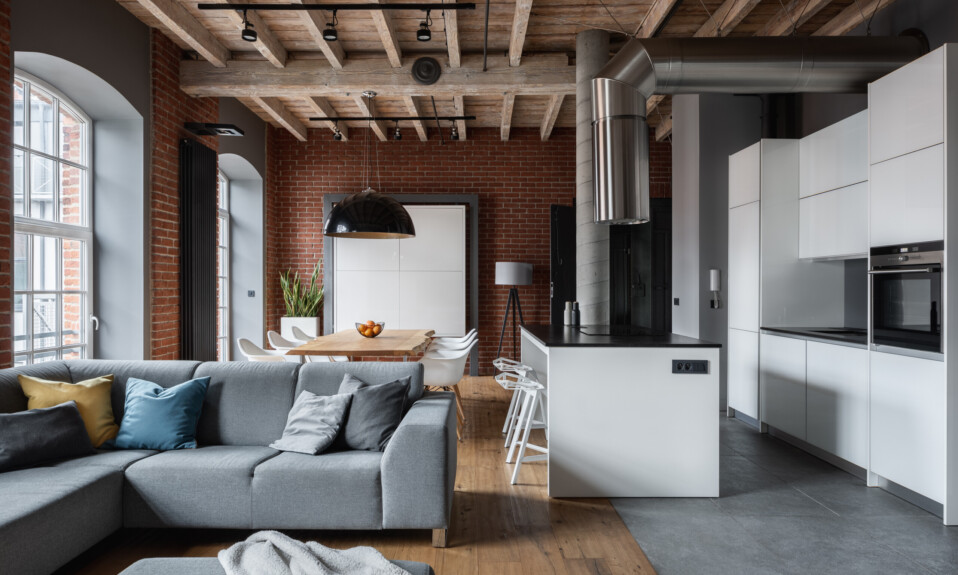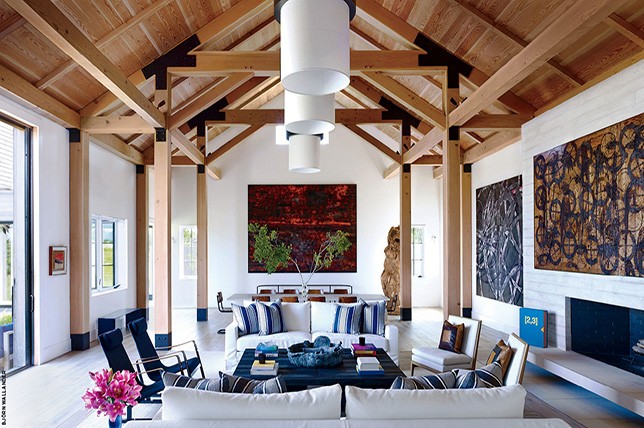 With modern lifestyle trends referencing the joys of bucolic bliss, it comes as no surprise that we've noticed an uptick in industrial style client requests over the past few seasons – and for good reason. Industrial style decor marries sleek modernity and old world charm with an organic, lived in feel to create the perfect play of contrasts. But what does industrial style interior design really mean? And when it comes to designing industrial style homes, how do you make the look work for you without it coming off as a heavy handed theme?
When people think of industrial style, they often associate it with lofts boasting oversized black metal windows, raw unfinished wood, and exposed bricks. And to the contrary, this design styles is not only applicable to urban environments. So what makes industrial style interior design seem so viable for today and how do you pull it off with confidence?
As part of our ongoing design styles series breaking down each movement with handy reference guides, we turned to Decor Aid interior designers for cues in mastering the concept of industrial style with everything you need to know.
WHAT DOES INDUSTRIAL STYLE MEAN?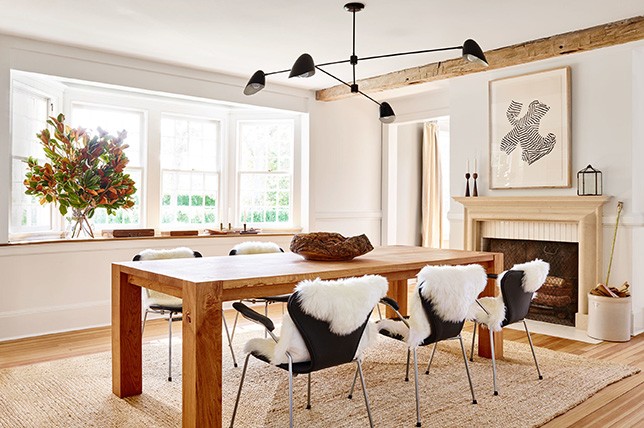 Industrial style refers to frill and fuss-free no-nonsense decor that takes inspiration from the lofty look of warehouses, factories, and other industrial structures. Industrial style decor comprises of stripped back architectural details including the use of bare bricks, metals, and wood, as well as salvaged and recycled materials. Industrial style furnishings are usually hardwearing and often obtained from reclaimed yards. The best benefit in creating industrial style homes is that you'll have the opportunity to customize the look using furniture and decor that are completely unique to your home.
When planning an industrial style living room, keep comfort king although everything should be trimmed of excess for a minimal take. Opt for furnishings that have a simple design wild solid upholstery in natural textures and neutral colors.
WHY YOU'LL LOVE INDUSTRIAL STYLE INTERIOR DESIGN?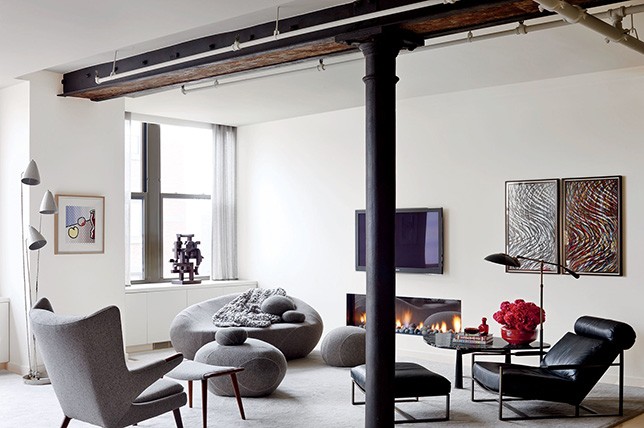 Industrial interior design is pleasingly flexible. Consisting mostly of neutral hues and materials that focus on unique textures, this design style is easy to pull off with lighting, decor, and furniture.
Despite its simplicity and minimal design tropes, industrial style manages to create a bold statement. The juxtaposition of modern v.s timeworn makes for a great, layered and considered statement.
It's an environmentally friendly approach to interior design as it encourages the use of recycled or salvaged materials.
There's no need for cosmetic tricks when looking to master industrial interior design as emphasis is placed on the use of natural, bare finishes and materials.
HOW INDUSTRIAL STYLE BEGAN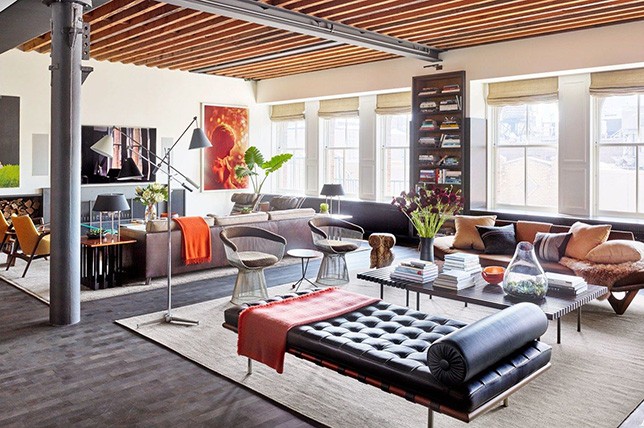 While little is known about the origin of industrial style interiors, it's widely assumed that the style developed during the early 20th century. At the end of the 2nd industrial revolution, the trend towards globalization become more apparent. Scores of key factories shuttered and moved their operations to other countries, and as a result, vacant industrial buildings suffered from neglect. Which in turn left behind an endless resource of high-quality materials to take advantage of.
And as cities have become increasingly populated once again since the early 90's, resulting in a shortage of residential buildings, it become a logical solution to transform industrial areas into residential neighborhoods via gentrification.
Instead of concealing the untouched beauty of industrial buildings, savvy architects and homeowners were the first in converting industrial style plans in an ongoing trend celebrating bare walls, architectural details, and the mechanisms of the building's origins.
WHAT ARE KEY CHARACTERISTICS OF INDUSTRIAL STYLE?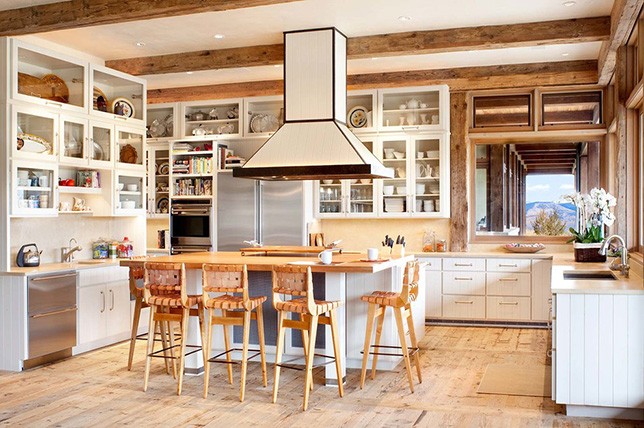 How do you pull off industrial style for your home? When it comes to designing industrial style homes, consider these characteristics to ensure that you'll get the look spot-on:
Materials – avoid using plush fabrics paired with industrial style furniture. Instead, opt for utilitarian and hardworking materials and source furnishings that you can give a second life. Scour local antique shops for furniture made from wood, aluminum, iron, steel, tin, stone, and copper as these are go-to materials for enviable industrial style homes. And be sure to take advantage of distressed metal elements and wooden floors, stone countertops, and bare steel beams.
Colors – when it comes to designing an industrial style living room, stick to neutral palettes that consist of gray, black, and white. And do add moody layers with hits of darker tones. Bring in personality and the unexpected with vibrant art that provides a contrast to your otherwise masculine industrial style decor.
Silhouettes – shapes used for industrial interior design consist mainly of squared lines and blocky shapes which promote a utilitarian cohesiveness in the overall look of your home. But this doesn't mean you have to avoid organic curves and abstract shapes, but keep them to a minimum in to preserve a well-studied industrial feel.
Accessories – limit the use of accessories for a minimal industrial style home. When decorating an industrial style bedroom, again, keep surfaces clutter-free and clean. Look for industrial style bedroom furniture and accessories that harken back to provincial times while remaining contemporary. Accessorize with large abstract wall art, metal structures, and other interesting objects salvaged from a reclamation yard for the ultimate in conversation-starters. The overall look of your industrial style bedroom should be cool and masculine with unique touches.
TIPS FOR ACING INDUSTRIAL STYLE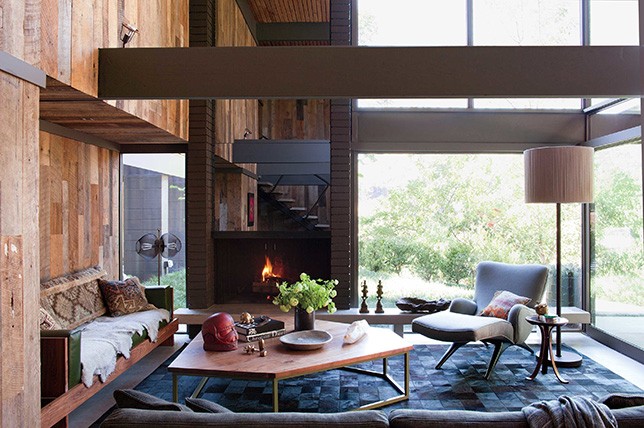 More tips to successfully achieve an industrial style look for your home with ease, as shared by our interior design experts:
Begin with a neutral color palette – one of the things that you'll notice about industrial style homes is that bold hues are saved for small details while the bulk of the spaces radiate neutral tones. The style relies mainly on combinations of neutral colors to create a clean and minimalist harmonious look. For an industrial style bathroom, exposed brick and white tiles make for an essential combination finished with black metal framed glass features.
Opt for an open plan – industrial style homes are usually spacious and work well with an open plan design. In order to prevent the space from looking overwhelmingly large and hard to decorate at that, strategically arrange industrial style furniture in groupings to break up the space.
Combine wood and metal – a no-brainer in pulling off an industrial look is to mix old and new materials. The best way to achieve this contrast is by combining different types of metal and wood in your overall design. For instance, you can have a vintage wooden vanity and a steel framed mirror in an industrial style bathroom.
Ensure that lighting is on-theme – most industrial style lighting is made of metal and often consists of a combination of pendants and lamps. When using pendants, they should be low hanging with wide shades. Multi-directional floor lamps can also feature well in an industrial style living room as does – of course, reclaimed lighting.
Consider polished concrete flooring – although wooden floors are an industrial style staple, polished concrete is an ultra-modern, inexpensive option.
Highlight exposed pipes – one of the signature elements of an industrial style living room is the presence of features that most people tend to conceal, such as ducts and pipes. This look is usually common in repurposed warehouse apartments.
Include industrial accessories – the key to acing an industrial look is in making it feel like you're inside a glamorous factory setting. Using accessories is the best way to do this. Decorate with salvaged factory parts and machinery along with vintage photographs and distressed leather finds.
As you can see, industrial style interior design takes many forms and the beauty of its realization lies in the decorator's touch.