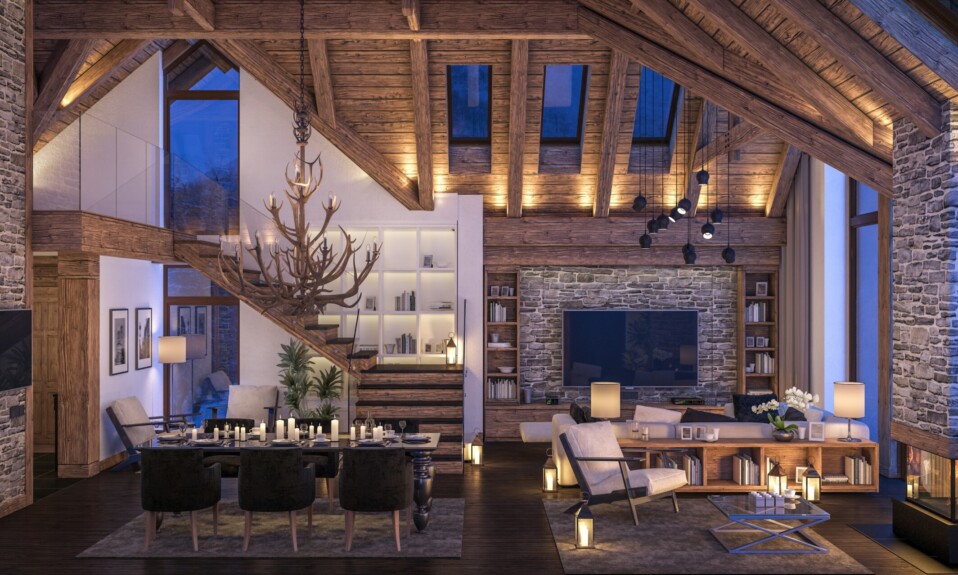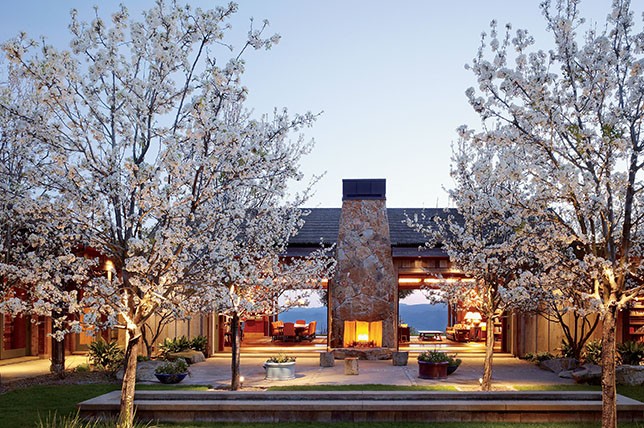 Modern country style of interior design is an idyllic classic. Stepping away from a purely traditional country design style; modern country allows for more playful and nuanced aspects along with minimal notes.
And since there's a series of elements that articulate the perfect country-style space, we'll break down the look of modern country decorating along with some clever country decorating ideas on a budget for inspiration.
WOOD AND NATURAL MATERIALS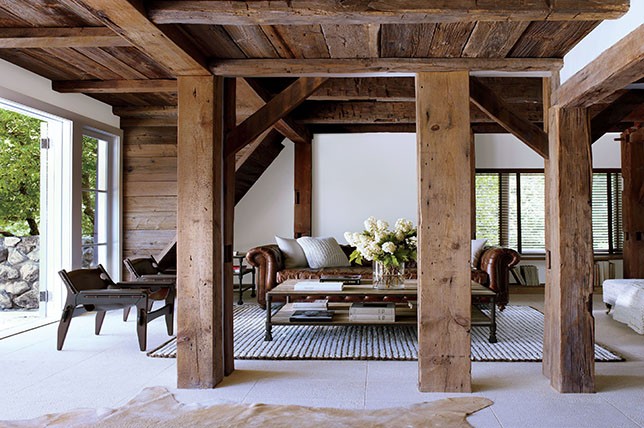 No modern country style interior design is complete without wooden elements. The use of wood makes country design style; without it, it wouldn't be the style we know and love. Think exposed beams, wood paneling, and original wooden floorboards. If you don't have any of these in your home already, you should consider adding them if you have the budget for it.
But if you're budget is short, a great modern country interior design hack is to use wallpaper printed to look like wood paneling, or even exposed brick, if you want a truly rustic look. Barn style doors are also perfect for an entryway, as well as for cabinet doors, and traditionally styled, classic wooden furniture are requisite in a country style home interior design. Wicker baskets make great storage options and linen upholstery and rugs made of organic materials help you keep in with the natural theme.
SIMPLICITY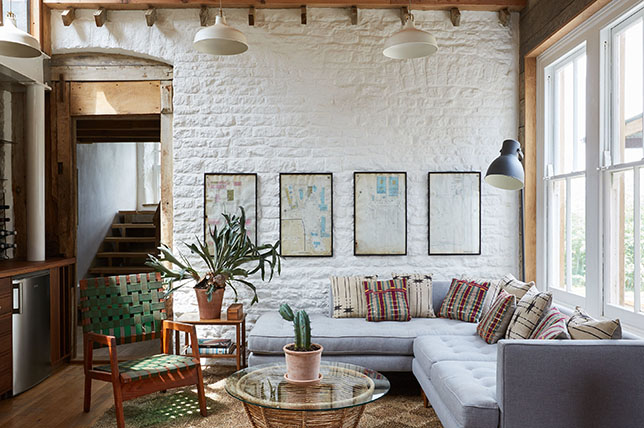 Country style interior design is simple at heart – more depth is added as you modernize it, but it still maintains that simplicity that is a hallmark of the design style. Neutral colors, such as whites, creams, browns, and beiges make perfect, simple base colors in modern country style interior design. Choose natural hues and muted tones to keep a modern country home feeling warm and welcoming.
Block colors will help add impact, with some more cozy touches – choose a plain sofa with no pattern – you can add some color here. Simple, no-fuss lines on wooden coffee tables and reclaimed wood shelving give country style of interior design an interesting edge. Everything in your room should have purpose; a practical room, where the things in it aren't just there for show and to make it look like a country style home. Think open display cabinets allowing frequently used items to be easily accessible, such as a glass-fronted cabinet in the kitchen.
MISMATCHING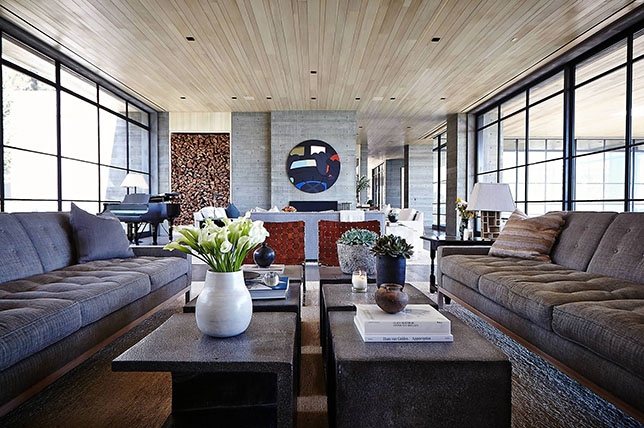 Mismatched furniture is one of the signature looks of country style home interior design. When coming up with country style interior design ideas, keep in mind that your rooms should appear as if they have been thrown together and work with each other naturally. A modern country design style room should look as if the furnishings in it have been in your family for generations.
Avoiding things which look new will help you nail modern country style interior design – browse around flea markets and thrift stores for items with a bit of character. Mismatched handles and knobs on kitchen units will also add a fun and personal touch when considering county kitchen decorating ideas.
IMPERFECTION AND INFORMALITY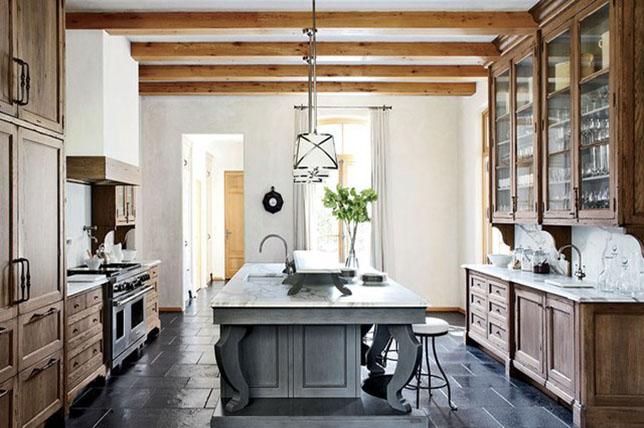 Scratches and scrapes, bumps and dents and knots in wood are all signs of age celebrated in modern country style interior design. Informal designs and layouts lend themselves to entertaining close friends and family, which is at the heart of country design style. Imagine a pot of tea always ready to be poured on the stove and a fire always stoked.
Modern country style interior decorating isn't quite the same as shabby chic style, but it's along a similar sort of vein – this look is about your pieces looking as if they have been well-used, rather than created to look as if they are. A farmhouse kitchen table is also a must for country style house interior design. If you can't afford to invest in a new table, drape a checked tablecloth over the table you already have for a cute country design style hack at minimal cost. Bench seating looks great with a farmhouse table and it's practical, as well as on-trend and is perfect if you have a large family to crowd around the table for dinner.
PRACTICALITY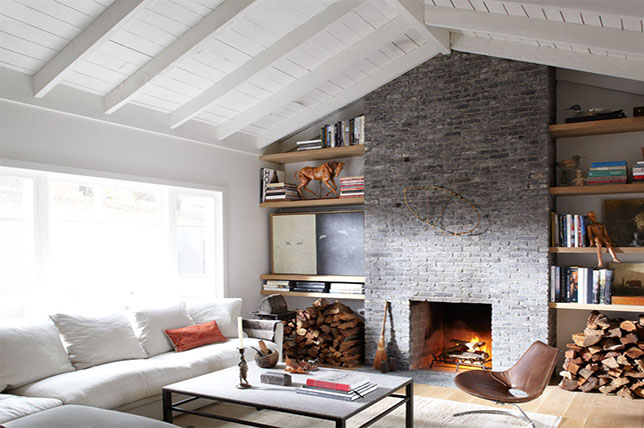 Modern country style is all about practicality. You don't see things in a farmhouse that are there for the sake of it and are without a purpose. Everything has a reason for being in a country style home and everything should get used; nothing should be for show. Whether that's the chairs around your dining table or the accessories and bits and pieces scattered about – nothing should be superficial in true country design style.
This is a look of minimal fuss; there aren't too many flounces and unnecessary frills, nothing saved for best and no chair remains un-sat on, for fear of ruining it. Large pieces of practical furniture with plenty of storage are a must in country style house interior design. This means armoires to store your linens and clothing, and traditional cabinets to display crockery, pots, pans, and cooking utensils.
WARMTH AND COZINESS
Use blankets, throws, and warm-colored rugs to add depth to country living room decorating ideas, as well comfort and color. Opt for checked materials, tartans and chunky knits to stave off winter chills that modern country style interior decorating could fall foul to without. Use warm colors for accessories and soft furnishings like reds, greens, pinks, and oranges (even a deep blue goes well, especially for county living room decorating ideas).
Grays, blues, and yellows also look great in kitchens for a light, bright, and friendly atmosphere – pastels are sunny and vibrant and are a great option for those of who want subtle hits of color. If you have furniture (like stools, chairs, and tables) in need of an update, use brightly colored paint for an inexpensive and easy update.
DON'T FORGET PATTERN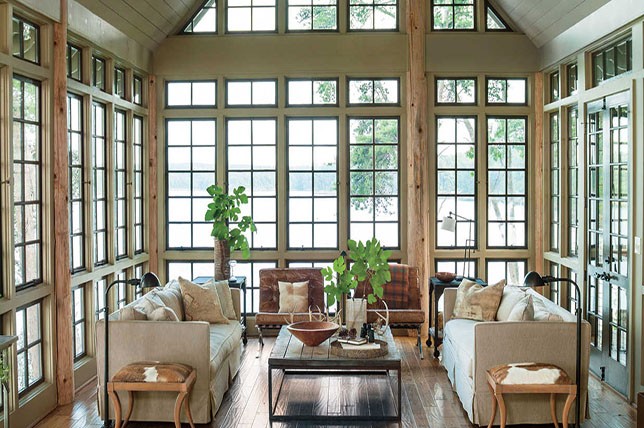 Florals are often key components of country style interior decorating. These can be traditional or more modern floral designs, and stripes and checks also work well; especially if you are looking for a more modern and clean country design style, or something more minimal.
Pattern can also be introduced to highlight country style interior decorating while forgoing colorful fabrics and bold prints. Brickwork and other linear designs (like wood panelling) will also add depth to country style interior design in a subtle way.
ACCESSORIZE MINIMALLY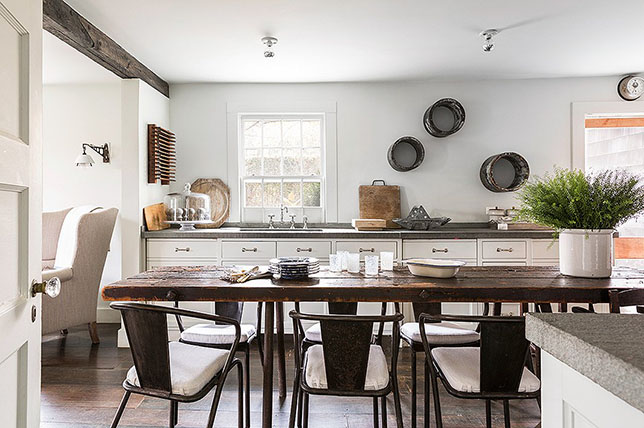 Country style interior design ideas aren't ones to be ostentatious as there are no bold, statement pieces required in a country home. Framed folk -inspired embroidered tapestries along with flora and fauna make naturally perfect additions to country style interior decorating. And do bring in decorative extras to lend a modern country style home personal touches to give every room a lived in yet purposeful feel.
You could also consider trying your hand at DIY crafting to create custom accessories to stay within budget. And scour local antique markets and secondhand stores for unique planters to house spring flowers, like tulips, daffodils, and hyacinths. You could even make shelving and storage out of repurposed fruit crates for a charming touch of the unexpected.