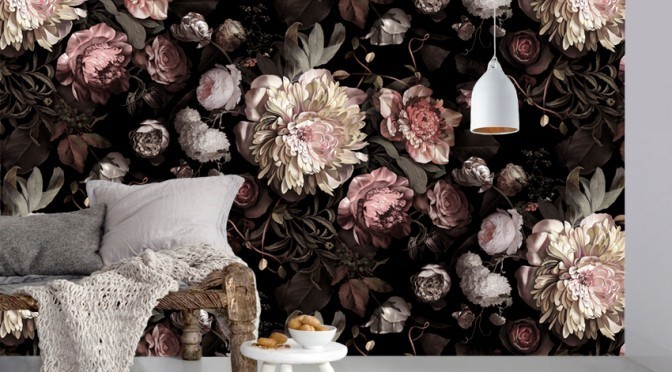 Whether you're just arriving or have been here all along, living in the Big Apple is smaller than one might think. As we've written before, process and design need to work together for a harmonious space. To really live large in one of the boroughs, your space should be a collection of vignettes and functionality. Below are five categories to consider when designing for an area with sizable constraints. All suggestions are just that, but keeping these 5 points (layout, color, storage, layers and personality) in mind will help achieve a large life in your small space.
Master Bedroom Seating Area Layout
LAYOUT. According to your traffic patterns, define conversation spaces with area rugs. Objects and furnishings can be grouped together to further define the space.
Retro Wood Desk With Gallery Wall
LAYOUT. Choose pieces that fit your space – scale and proportion are key in creating a balanced look within your home whether it's on the floor or the wall.
Round White Breakfast Table Industrial Chairs
LAYOUT. Use everyday items as dividers. Curtains, a bookcase, sofa or even a potted plant partition a room without interrupting spacial layout.
Lofted Bed Shelf Storage
STORAGE. Work up. Rather than across, arrange things vertically. Loft your bed, install shelving and use the space above kitchen cabinets.
Organized Kitchen Wall Storage
STORAGE. Use the walls (knives, jewelry, hats, books), any recesses are an opportunity for shelving
Shoe Storage Small Space Solution
STORAGE. Hide clutter! Utilize awkward spaces to store everyday items out of sight. Some suggestions include placing a basket under the sink, sliding drawers under the bed or using over-door hangers for cabinet doors
Blue Accent Wall White Linen Sofa
COLOR. Get creative – Let deep and bright color designate spaces. Colors don't need to frame furnishings perfectly.
Black Oversized Florals Wallpaper
COLOR. Try an on-trend large repeat foliage print for a contained fashion-centric look. This is a great tactic to add depth and dimension to a flat space.
Sheer Drapes Bed Canopy
COLOR. If you love neutrals, embrace them. This rooms' ephemeral aura comes from the white walls blending into the bedding and the sheer curtains, making the space feel large and airy.
Pink Sofa Living Room Office Space
LAYERS. Just like a great outfit, a fabulous room has just the right mix of elements. Pair chrome with shag, jute, walnut, marble or silk for a designer look that evokes depth, personality and balance.
Black Wall Blue Bedding Bedroom Design
LAYERS. Layers can also reference variance in textures. A smooth wall acts against a patterned floor and a raw linen blanket and creates layers with a modern, monochromatic spin.
Oversized Photograph Floral Throw Pillows
LAYERS. Layers let you ditch sets (matching pieces are a snore and don't make sense for small spaces). Florals on striped and animal hides are a good way to achieve this, but don't forget to also play with sizes and angles.
Vinyl Record Shelving Storage Solution
PERSONALITY. Live in it like you wear it. Remember, subtleties are appreciated. Use prized possessions: display collections of family heirlooms, shoes, toys, postcards or shells. Anything you treasure can be framed and grouped into a collection.
Cabinet Of Curiosities Shelving
PERSONALITY. Found objects are a great source of eye candy for your home. Even the smallest of spaces should have a cabinet of curiosities for visitors to peruse.
Brown Cow Hide Lounge Chair
PERSONALITY. Displaying a book collection on a wall or stacking them vertically not only gets the pages off the floor, but shows off interests and hobbies.