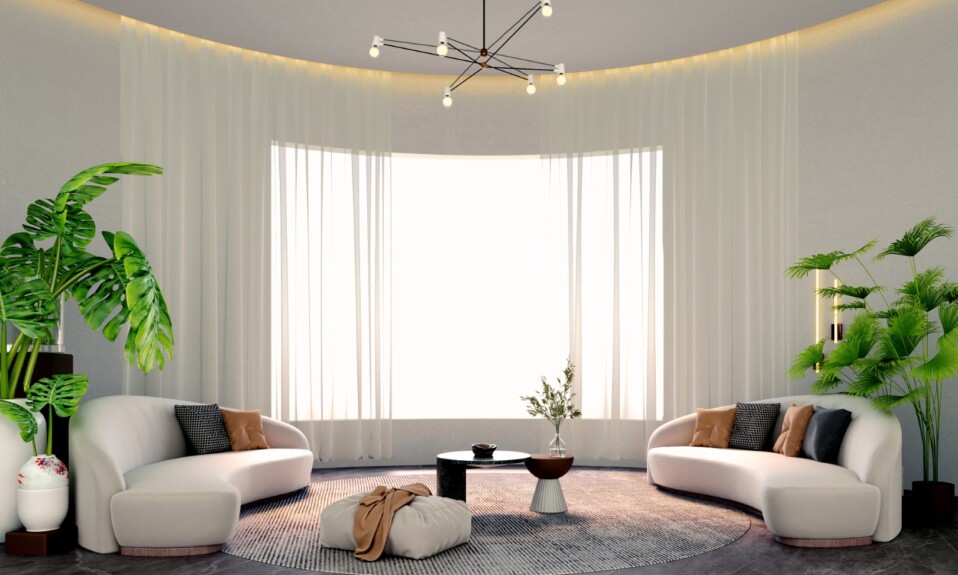 Curved furniture is one of the biggest decor trends of 2022. After several years of sharp, angular minimalism, the move toward a softer aesthetic reflects a return to playful retro designs that evoke joy and optimism. However, unlike the glitz of 1960s and '70s furniture pieces, modern curved furniture finds the perfect balance between glamor and functionality. 
Curved furniture appeals to people because of its natural flow and harmonious design. The rounded edges soften a room's harsh angles, appearing more inviting. They can be sculptural artwork, functional furnishings, and bold focal points in any space. 
If you are ready to add some curves to your home's interior, try these styling tips to bring well-rounded sophistication to your space. 
Open Up a Compact Space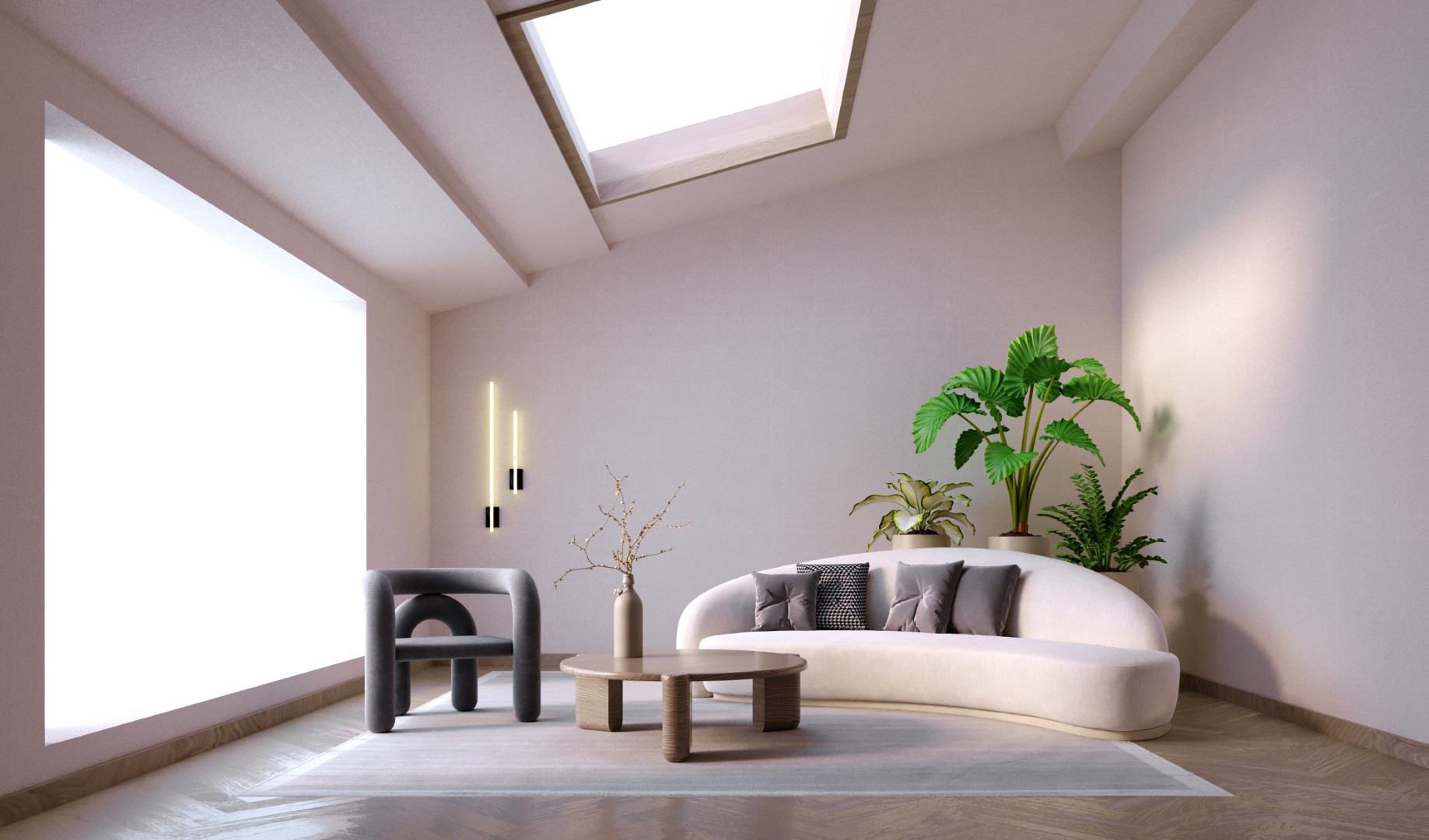 The harmonious flow of curved furniture makes it ideal for small spaces. The arcs and curves direct your eyes around the room, making it appear larger and more open.
Choose light-colored or translucent curved furnishings to open up a small studio apartment or cramped living area. A clear, acrylic waterfall-style table looks almost invisible in a small living room, creating the illusion of more floor space. Add a geometric bentwood console table in a natural finish as a TV stand to complement the coffee table's subtle curves.
Create a Grande Entryway
If you have a large entryway, a borne settee is a stunning alternative to a central foyer table. This ornate circular combination sofa/ottoman was a popular furnishing in the Victorian era, making it an attractive addition to a French country or traditionally-styled home.
Opt for a borne settee with a carved frame and legs in a bold brass or gold finish. Tufted upholstery in jewel tones like emerald or magenta gives the piece a modern update and adds to the grandeur of the look.
Prevent your entryway from appearing overly lurid by anchoring the settee with a neutral-colored rectangular area rug. 
Soften an Industrial Living Room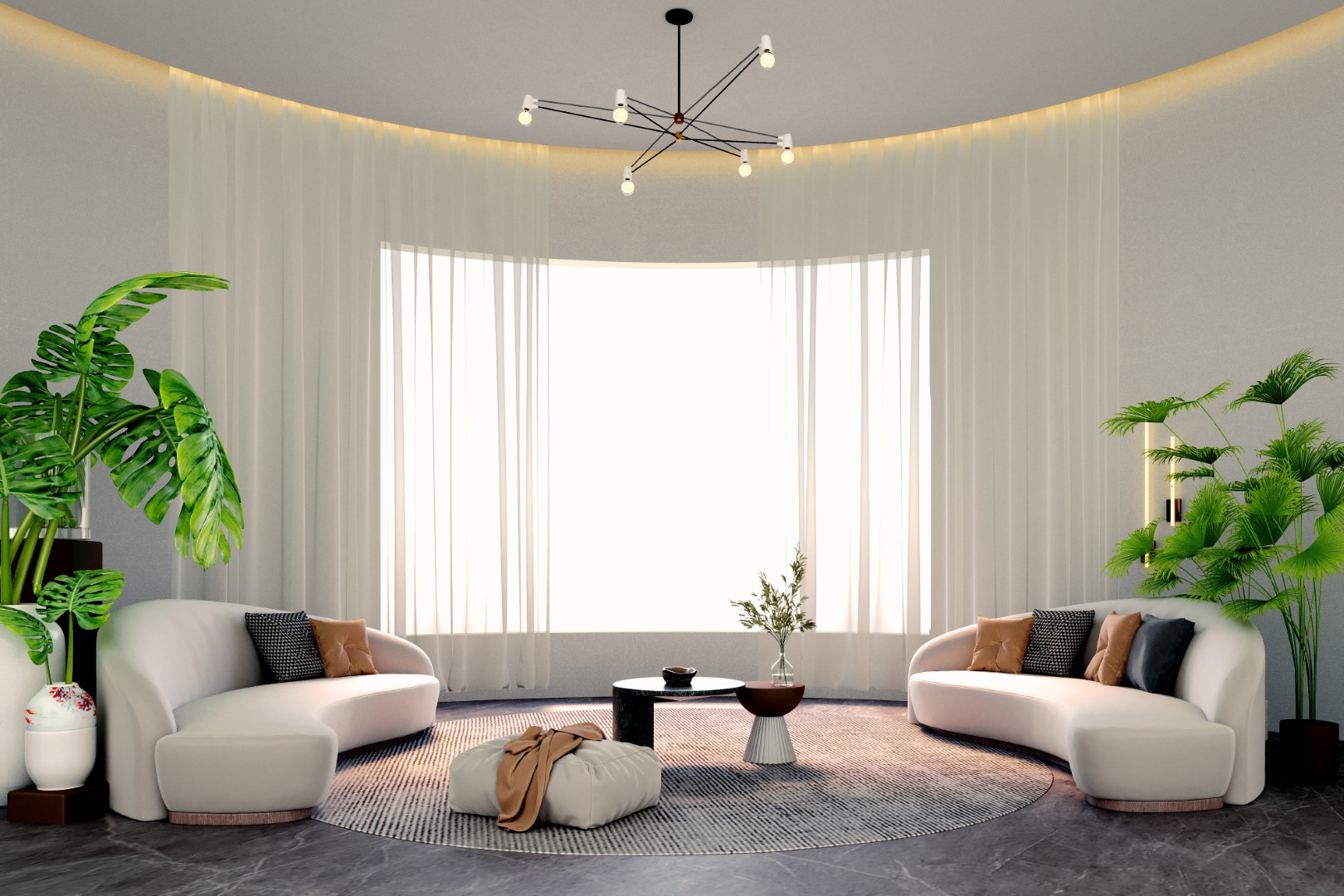 While many interiors are moving toward a more maximalist aesthetic, sparse, minimalist spaces remain enduringly popular. You can update your minimalist, industrial home by adding some curved furniture to soften the space. 
A large curved sofa is a chic alternative to a conventional sectional sofa. Because these pieces don't sit flush against the wall, you'll need to position the sofa further out into the room. 
Complement the sofa's curves with a round ottoman in place of a conventional coffee table. A serving tray placed on top offers a stable surface for drinks, displaying keepsakes and storing remotes. 
Add Glamor to a Bedroom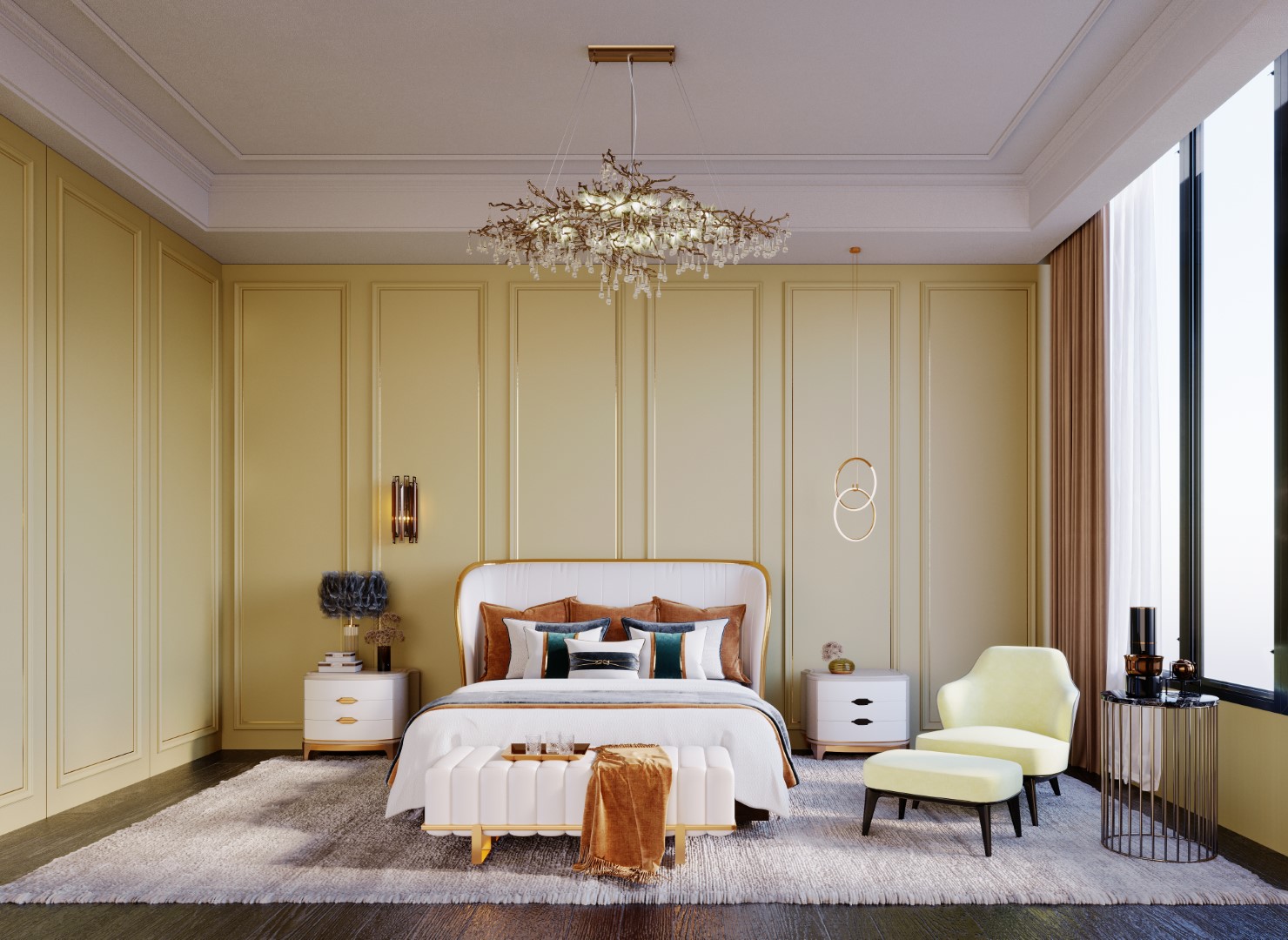 Your bedroom should be the most comfortable, calming place in your home. Visual cues like shape and color are essential factors in creating a tranquil sleep environment. Curved furniture can help create a softer, more inviting atmosphere in your bedroom.
A wingback chair with oversized curved wings makes a bold style statement. Place the chair in a corner or next to your dresser to create a chic dressing area. Add a chunky knit blanket and a circle throw pillow in a textured fabric to contrast the chair's upholstery.
A rounded headboard is another creative way to incorporate the curved furniture trend into your home. Half-moon, camelback, and channel-tufted headboards are beautiful focal points for your bedroom. Choose curved headboards in natural finishes like wicker or maple for a Japanese Zen or Scandi-style bedroom. Or select richly upholstered headboards in luxe fabrics like velvet or linen if you have a classically-style home. 
Build a Conversation Pit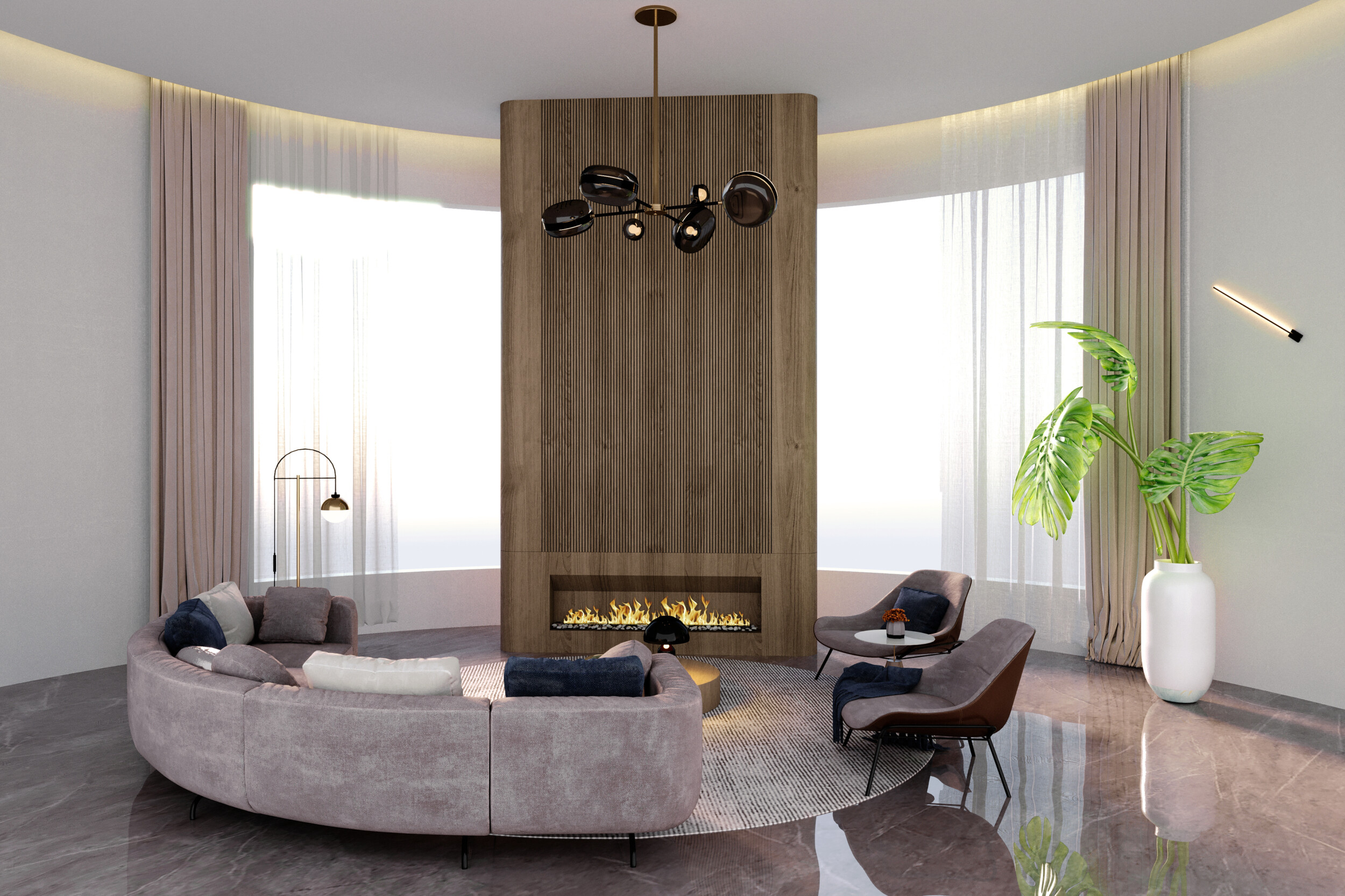 Sunken living rooms or conversation pits were a must-have design feature in homes during the 1960s and '70s. If you want to recreate this retro look, an oversized curved sectional is a perfect choice.
Position the curved sectional slightly off-center in your living room. You can pair it with another identical sofa opposite or with several slipper or bucket chairs with coordinating upholstery. The rounded arms and backrests of these chairs reflect the curves in the sofa for a harmonious look.
Add a circular coffee table in the center of the room between the seating arrangement and hang a large pendant light low over the table to create ambiance.
Style Your Space with Subtle Curved Accents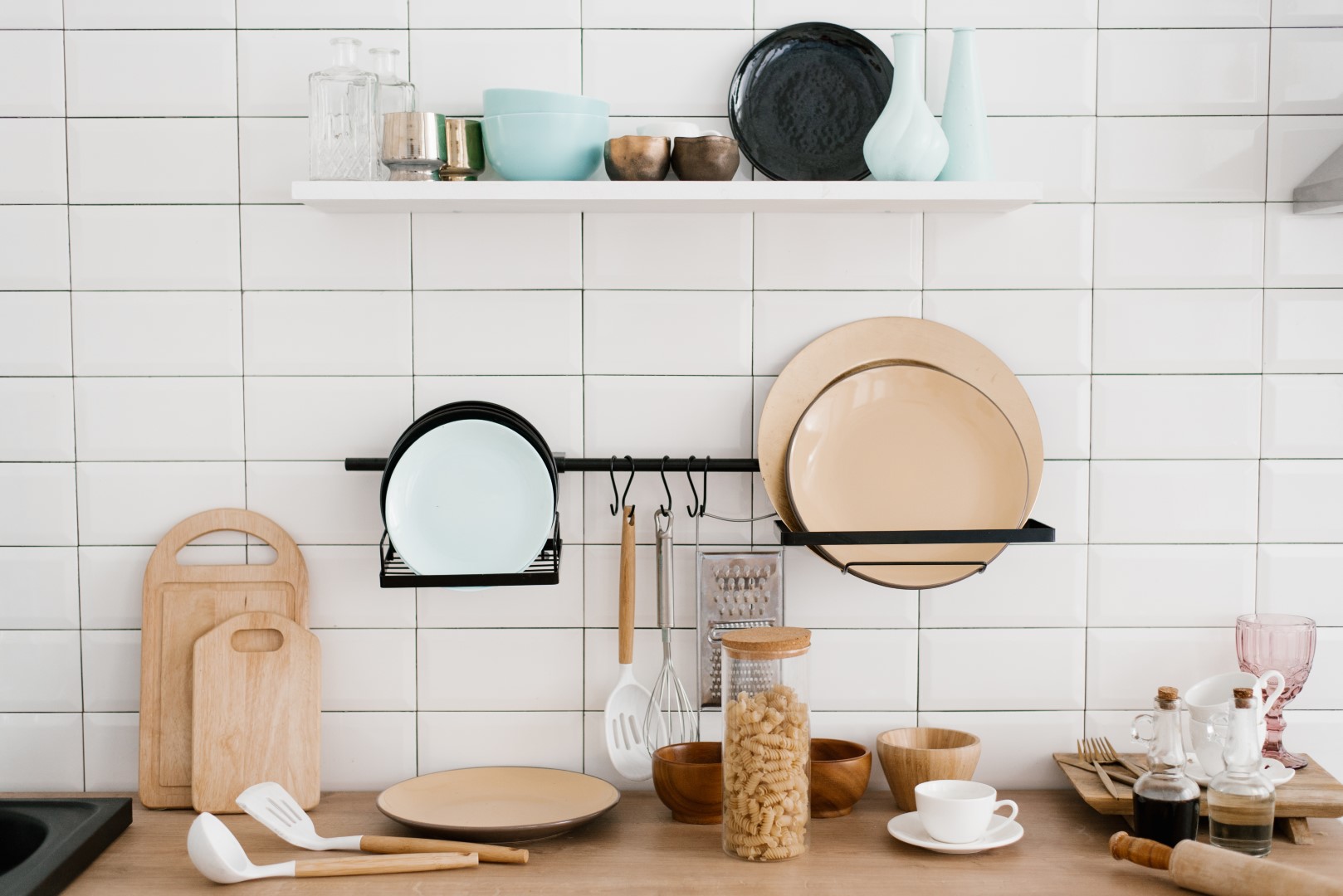 Use rounded fixtures, hardware, and accent pieces for a more subtle way to integrate the curved trend into your interior decor. Spherical light fixtures, curved decor objects, round mirrors, or wall art give your space an understated elegance. They provide a charming contrast to the angular elements in a room, adding depth and character to the space. 
Hang a series of frosted globe pendant lights over your kitchen island or dining table to visually break up the heaviness of the island's design. Add a round, oversized wall clock to your kitchen wall and display decorative plates on floating shelves to break up an angular backsplash.
Create a Harmonious Home Interior
The key to creating a harmonious home interior is contrast. Combining angular and curved design elements create a decor style that is aesthetically balanced and visually comforting.