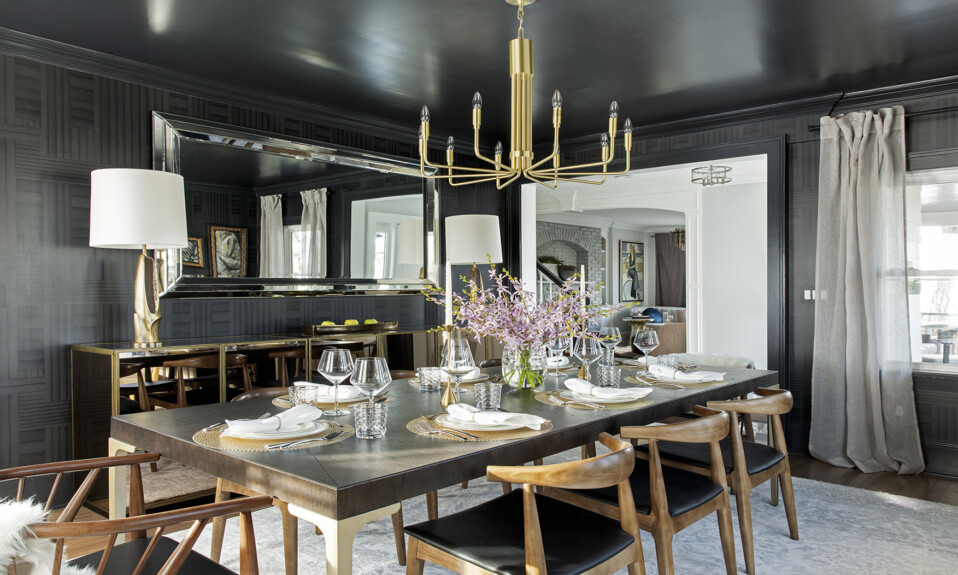 After moving into a new home from a small apartment, this young family collaborated with us to outfit their home with vintage-filled treasures and modern furnishings alike for an eclectic, personality-filled sense of spirit.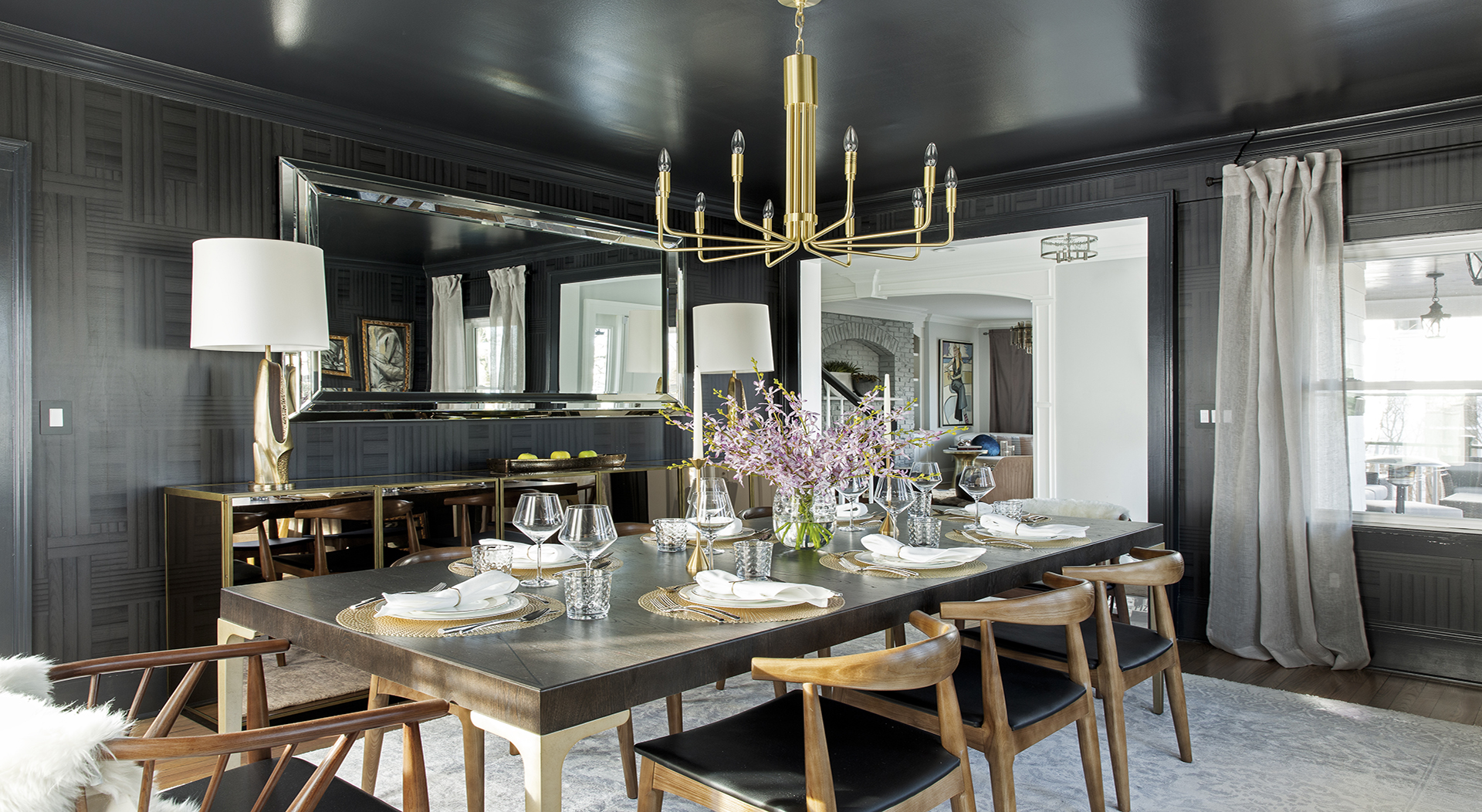 The challenge here was to bring an otherwise almost completely empty home to life as they had just recently found themselves with much more space to work with. In fact, all of the featured rooms were a blank slate, to begin with. Décor Aid interior designer Laura S. found the family a delight to work with as they were eager, inspired, and creative. She also found them graciously open-minded and proactive at getting every look and detail just right, with everyone's main goal being to stay on budget without sacrificing high-design and style.
The restoration of this modern yet mid-century style home was done quite well and luckily didn't need any architectural adjustments as we began implementing plans. It's woodwork complemented the style Laura was going after even though it was a progressive mid-century look that they were initially hoping to accomplish. So she decided to keep the decorative elements simple, while the layering of design elements helped to make each room feel complete and full of visual treats.
The color selections were moody yet calming. For instance, the graphic tonal wallpaper in the dining room is dramatic, but far from visually noisy or distracting. The ceiling and trim work in the room features Benjamin Moore's 'blackberry' hue in a gloss finish. While the living room and kitchen features 'arctic seal,' also from Benjamin Moore.
The wood shutters and solar shades we installed in several of the rooms are from Hunter Douglas. And all of the draperies, wall-to-wall carpeting in the bedrooms, hallway runners, stairway runner, pillows, lamps, and decorative design accessories are from The Design Studio of Somerville.
To reflect our client's personal style, Laura went for a minimal route and decorated each room with stylish flair and finished the look with one-of-kind finds throughout.
To keep the look unforgettably unique while highlighting our client's cherished retro-inspired collections, Laura installed several of our client's personal items, reworked art, and decorative objects in better areas than where they were originally placed.
Laura and our clients also selected some great modern pieces for their home and fell in love with a Bassett three-piece bronze mirrored buffet server, iconic wishbone dining side chairs, and a Universal Home dining table for the dining room that were sourced.
Other highlights include a paneled mirror dressing armoire in the master suite, and mid-century modern lounge chairs from Four Hands, a teardrop boudoir sofa, and a round leather cocktail ottoman from Article furniture for the living room.
In the combined kitchen and family room, she sourced minimal stools from CB2, an extra-deep tufted sectional from Lee Industries, and an Auskin shearling rug layered with a chevron hide for added comfort.
And amongst the vintage finds that were sourced, include the master bedroom upholstered paneled bed complete with rosewood side tables, walnut and brass inlay table lamps, travertine bedroom side table lamps, a two-tier smoked glass panel chandelier, a shuffleboard game table, and a record player sideboard.
Style-wise this project sings with unmistakable transitional and eclectic styling cues that took each room far from the simple white boxes they initially were. 
In the end, this project was successful not only because Laura got to work alongside accommodating clients from start to end, but also because they understood the design concept from the get-go and were excited to collaborate on implementing the look. Plus, nothing beats the look and feel of going bold and unique while keeping everything well-judged and edited. And best of all is the fact that we were able to help our clients create a truly unique and beautiful home that as new parents, they can now relax and enjoy their time in for years to come.