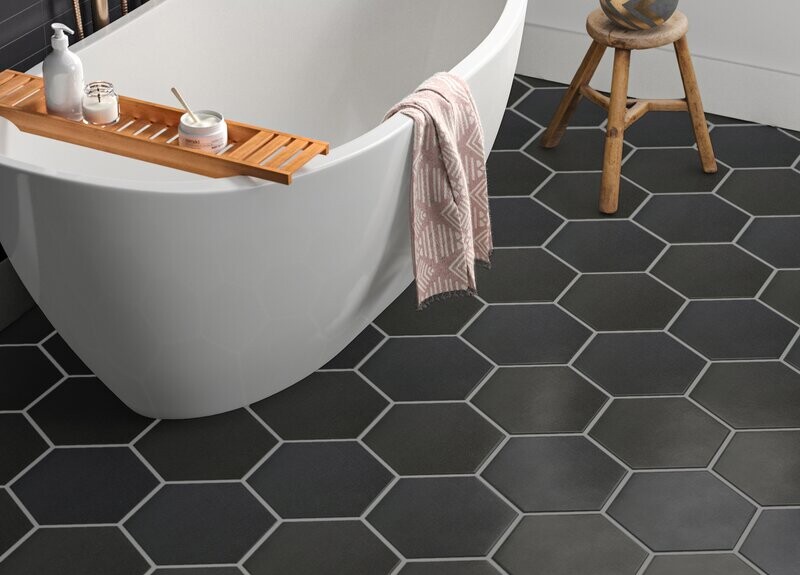 When it comes to the best bathroom floor tiles set to trend heavily through 2019 and beyond, where does one begin mining inspiration? Keep in mind that selecting bathroom flooring is not the same as choosing the flooring for the other parts of your house. When it comes to bathroom floor tiles, there are so many aspects to keep in mind. Aside from being aesthetically pleasing, the tiles must also be durable and strong enough to withstand moisture and daily wear and tear.
If you're thinking of replacing your existing bathroom flooring and want to channel the latest trends, here savvy bathroom flooring ideas as suggested by our renovation experts.
Black and White Tiles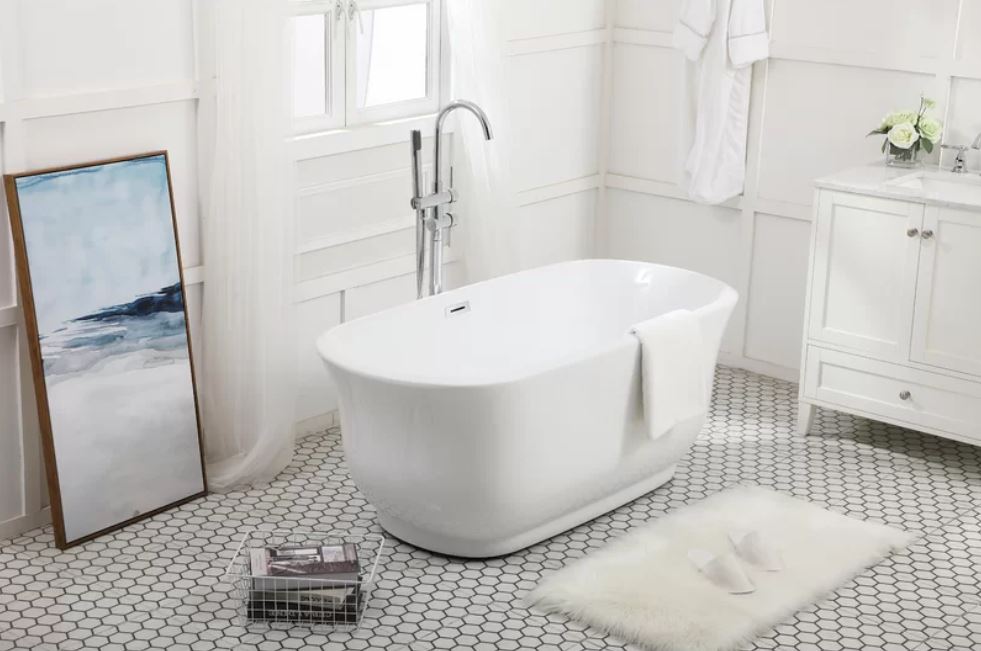 More and more homeowners are opting for retro-themed bathroom flooring ideas as of late and our interior designers expect this to be one of the smartest bathroom flooring trends as the look is timeless and easy on the eye. When it comes to vintage or retro-themed bathrooms, graphic black and white tiles are certain to pack a stylish punch.
These tiles can be best installed with wainscoting or white side boards but can look really mesmerizing featured next to a plain white wall. Aside from black and white, gray and white patterns are also gaining popularity as well.
Engineered Wood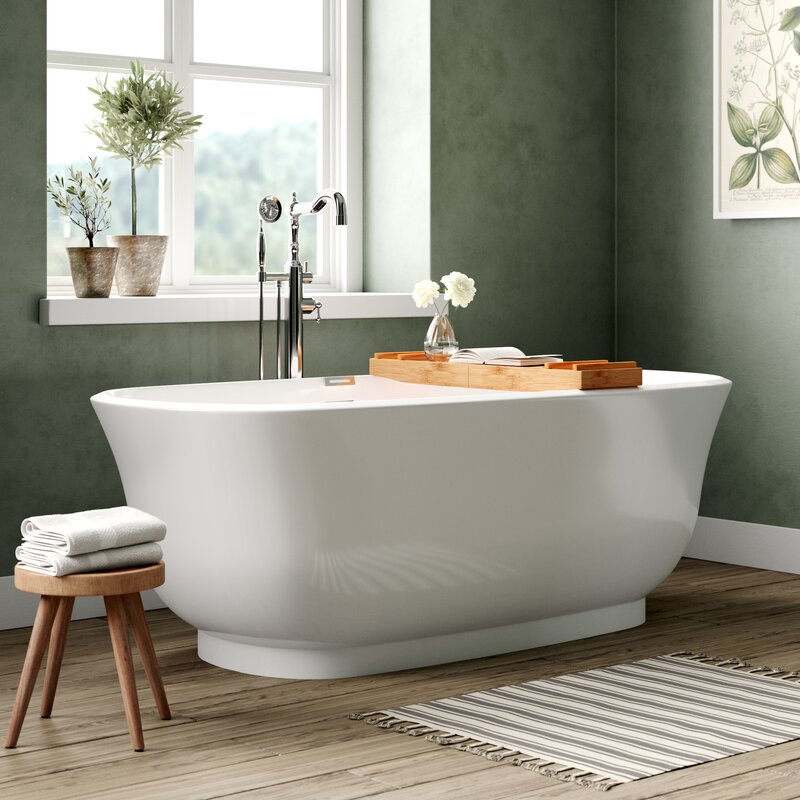 Because of its dimensional stability, our designers believe that the engineered wood is a much better bathroom flooring option than genuine wood, especially when exposed to high moisture conditions, making them smart tiles to install in a bathroom. The biggest advantage of engineered wood is that it usually comes with a plywood base that holds well against moisture.
Although it's not entirely made of real wood, it looks just like authentic wood since the top layer is made from composite wood. If you want to be on trend by having wooden elements in your bathroom, opt for engineered wood flooring.
Geometric and Linear Patterns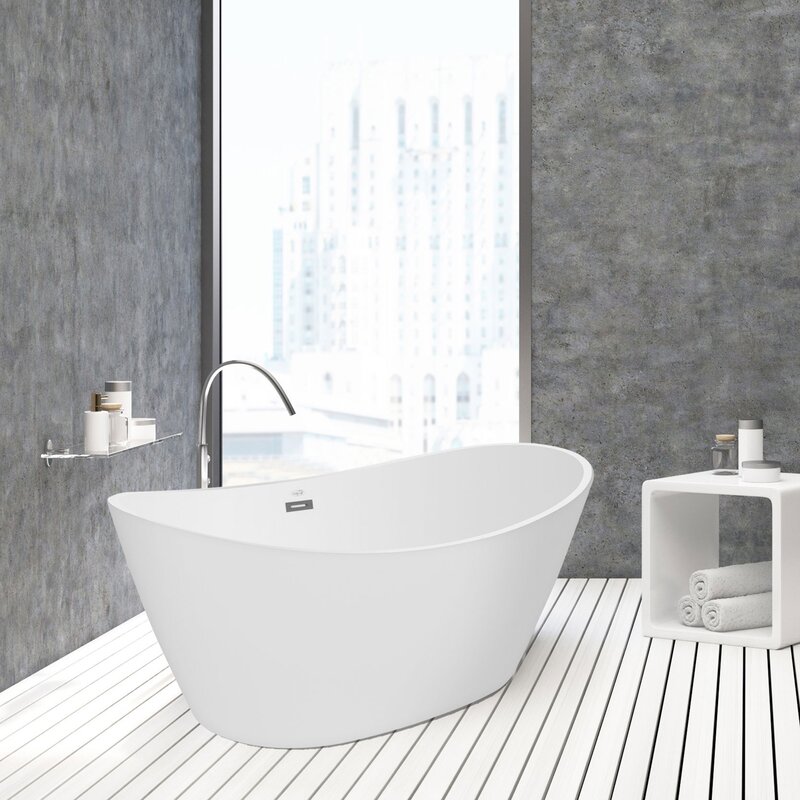 Our interior designers are seeing more and more patterns and shapes in bathroom flooring ideas as of late. They also look as great when applied on walls as they do on floors. Linear tiles are some of the most popular small bathroom floor tile ideas because they also conceal stains while adding visual interest.
Geometric tiles have varying patterns and designs and can also be installed on walls or as a border that wraps the entire room together or to highlight the shower or other areas of your bathroom, like a backsplash. Geometric patterns, such as a hexagon, chevron, and herringbone are sure to stay on trend as stylish bathroom floor tiles for years to come.
Light and Neutral Colored Tiles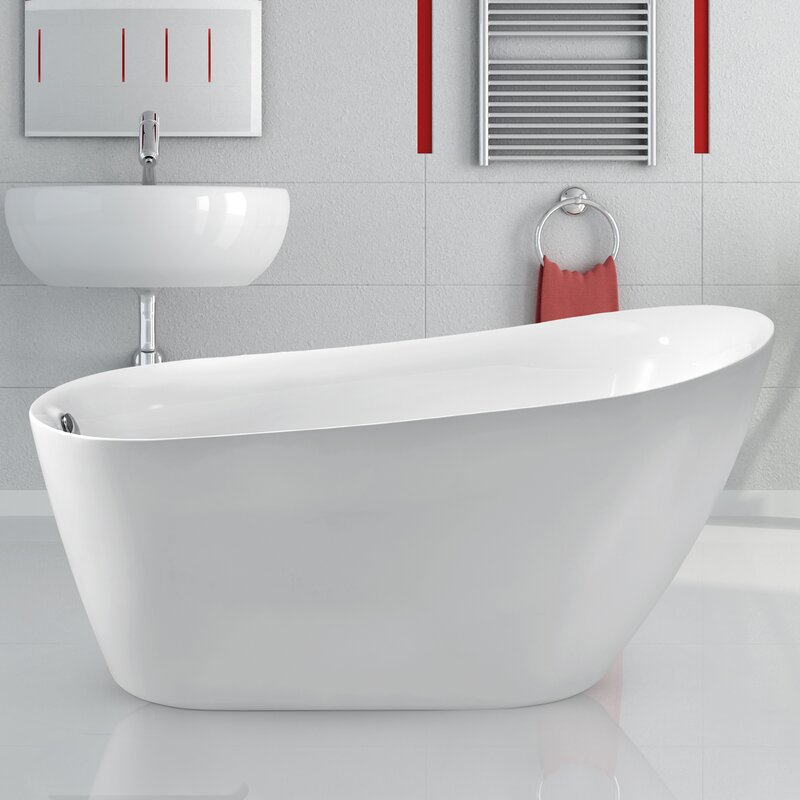 Neutral colors, especially in lighter tones, are as popular now as they ever were. These make for the best small bathroom floor tile ideas since they have the ability to make a space to look bigger than it really is. Our designers suggest going for shades of creams, light grays, and whites.
Neutral beige colors may work well for small bathroom flooring ideas, but they can also look outdated when they veer too close to brown and khaki. To stay on trend, consider combining them with other hues, such as gray and warmer colors.
Matte Finishes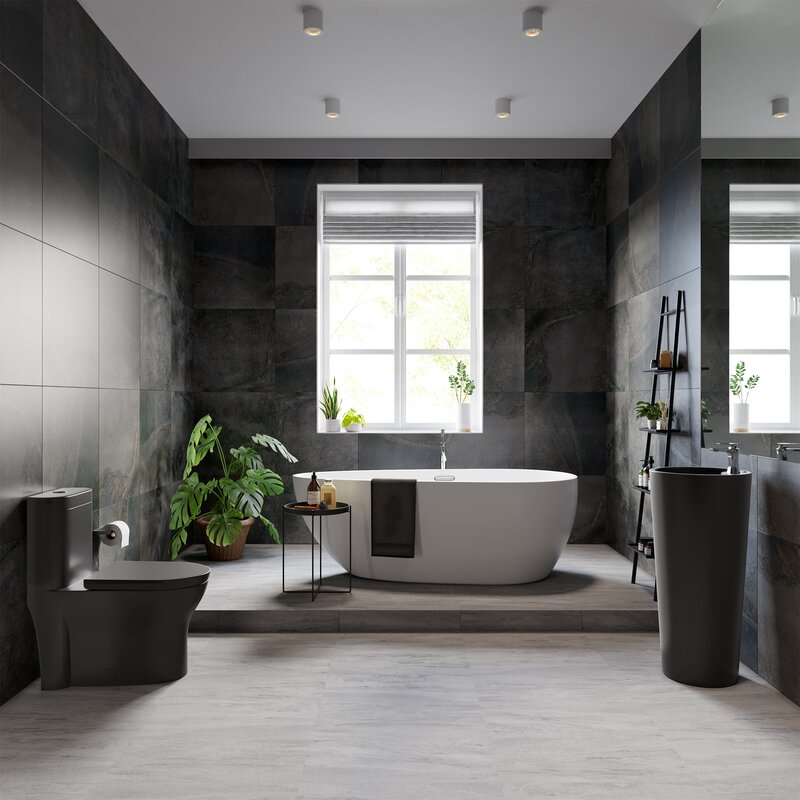 We've noticed clients requesting matte finishes over glossy bathroom floor tiles more and more frequently when considering bathroom flooring designs. With matte finishes continuing to gain popularity, you'll find they also work well for countertops, walls, as well as for hardware. When used for bathroom flooring, matte tiles are also much easier to maintain because they don't highlight every mark and are less prone to watermarks.
And with new innovative processes, tile manufacturers are becoming increasingly creative with matte tiles and printed tiles illustrated with wood grain or those with fabric like textures on them.
Mosaics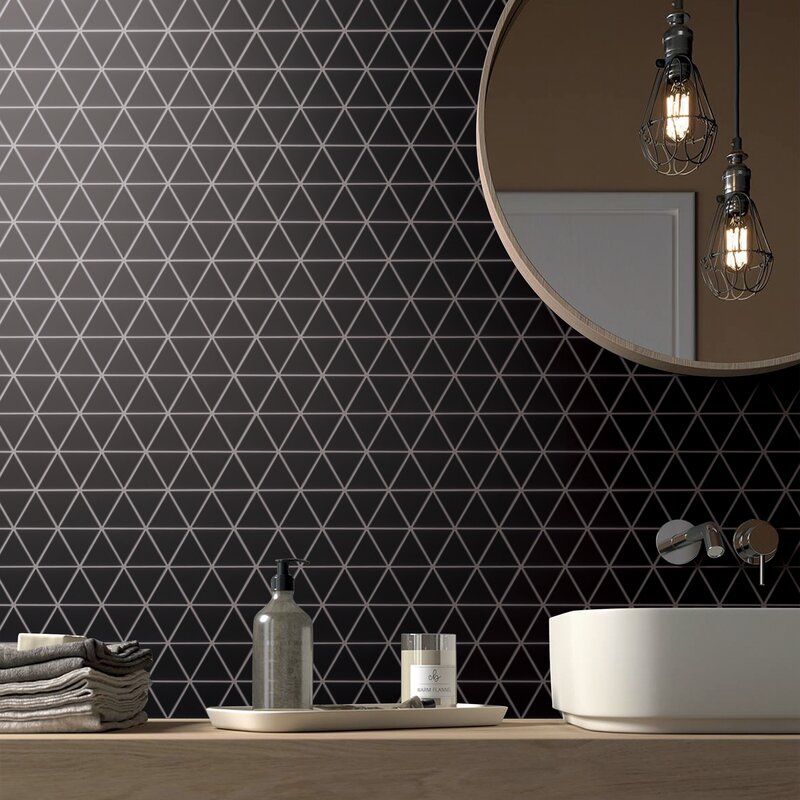 According to our designers, mosaic tiles are among the most requested bathroom flooring ideas at the moment, especially when backed by white marble tiles, as well as graphic black and white mosaic tiles. You'll have plenty of mosaic tile options to chose from, from small squares, subway tiles, chevron patterns, herringbone, basket weaves, and more.
Some homeowners choose to apply the same tiles for their walls and shower areas for a total look, which helps to make the space appear bigger and brighter – a great concept to consider for small bathroom floor tile ideas.
Natural Stone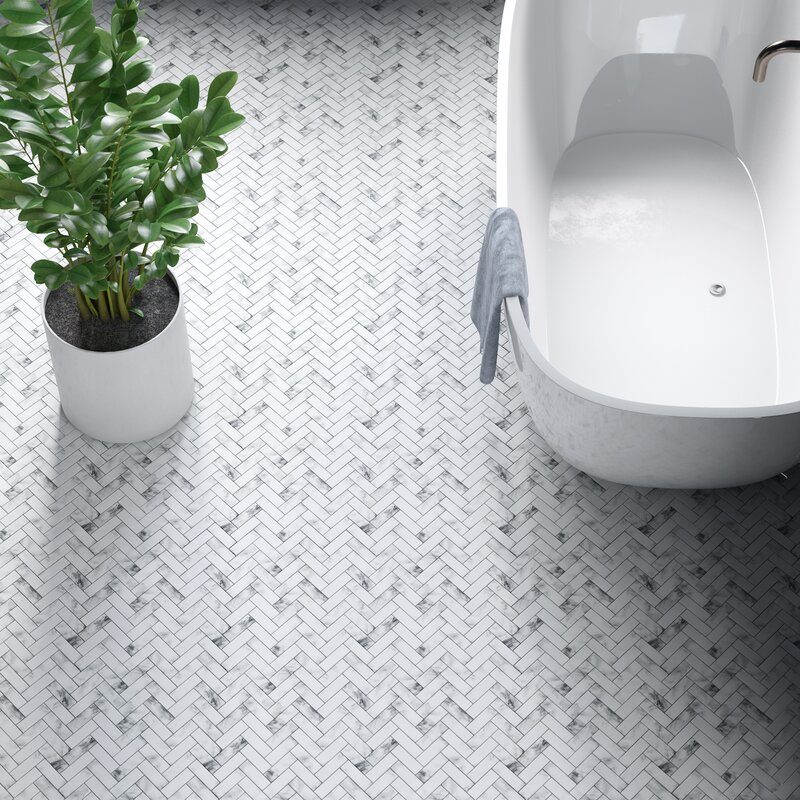 Natural stone is a great choice for bathroom flooring but it can make for a costly investment. Stone tiles are worth investing in as they are highly durable and are not prone to moisture issues. You can go for limestone, granite, marble, and other stone flooring options for a powerful statement.
Of course, natural stones are aesthetically pleasing too and can certainly enhance the overall look of your bathroom space. The only disadvantage is that they tend to get slippery when wet so they may not be suitable in your shower.
Porcelain or Ceramics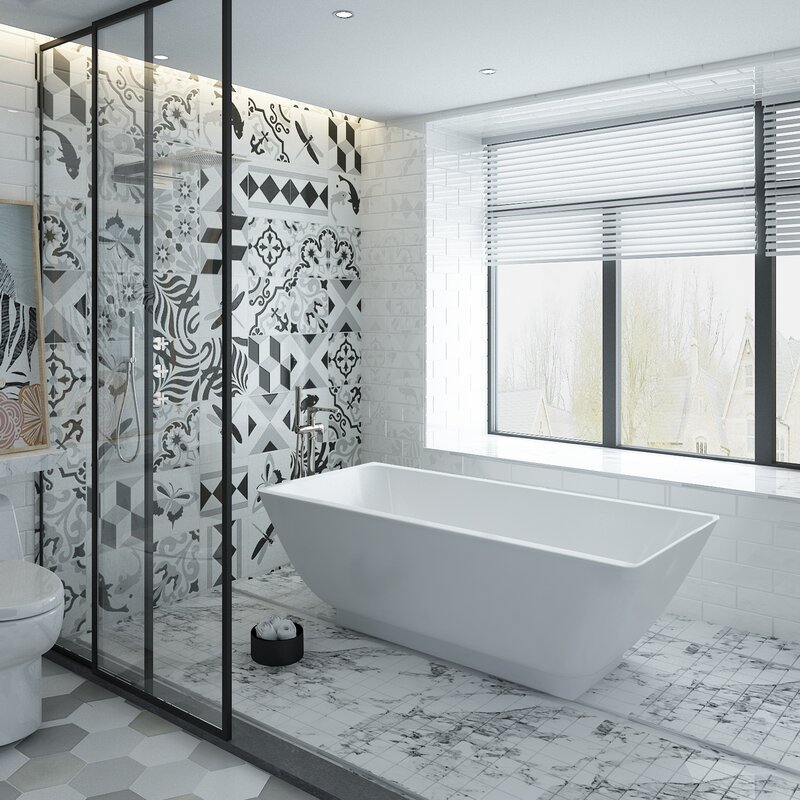 For bathroom flooring ideas on a budget, porcelain or ceramic tiles are your best bet. These tiles are cost-effective and stylish. Porcelain tiles provide a rich, solid, and textured surface similar to natural stone. On the other hand, vinyl tiles are among the least expensive bathroom flooring ideas and are waterproof to boot.
The best thing about ceramic is that you'll have a wide range of options to choose from so you can achieve any look that you desire for your bathroom. In fact, there are ceramic tiles that look exactly like real stone or wood.
Radiant Heat Floors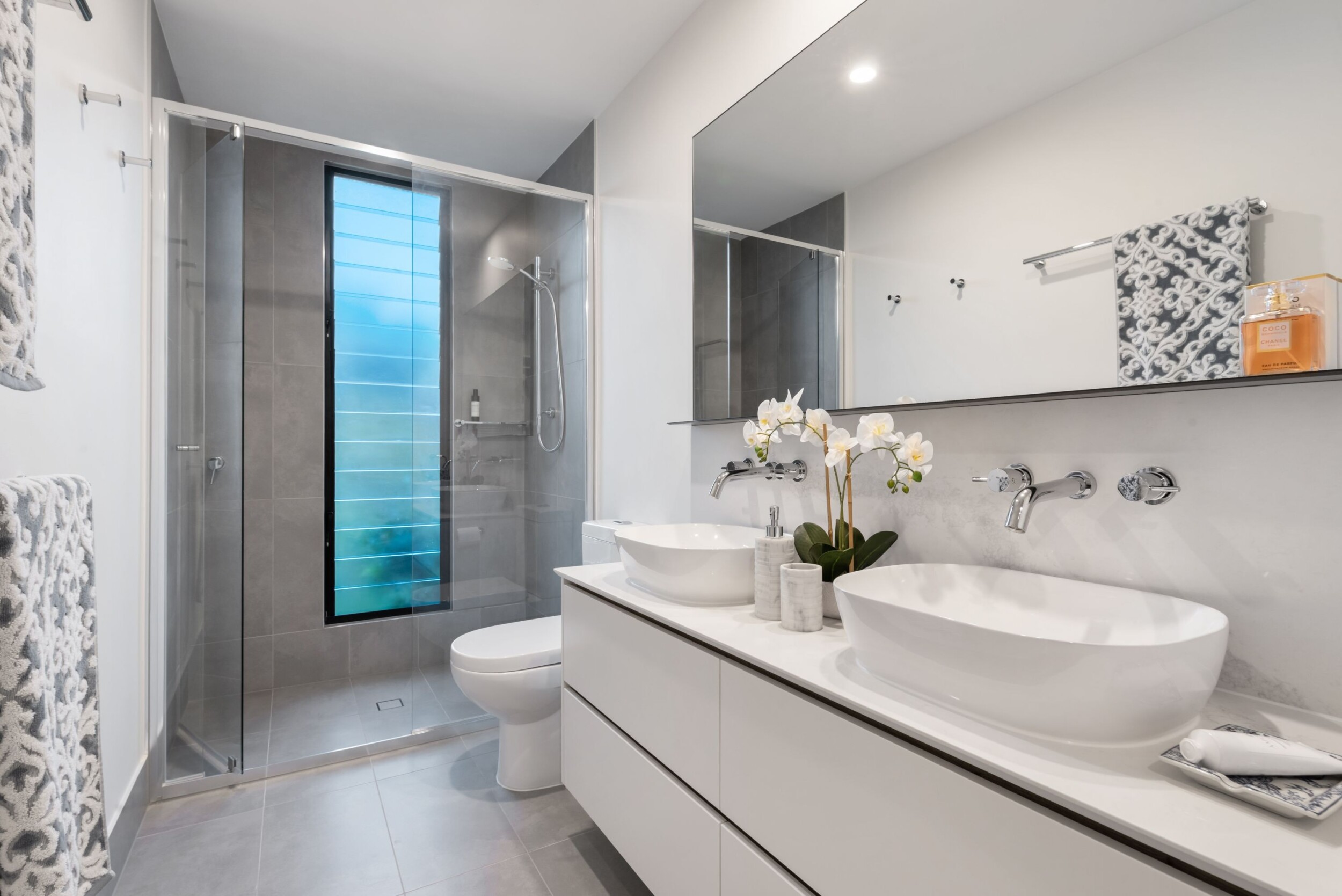 Heated floors are not really new. In fact, heated bathroom floor tiles have been around for over a decade now and are especially popular in locales with colder climates. While heated bathroom flooring may be expensive, they are worth investing in over a harsh winter.
They work by heating up the floor super quickly so when you wake up in the morning to use your bathroom, your feet will be effectively warmed.
Flooring Options To Avoid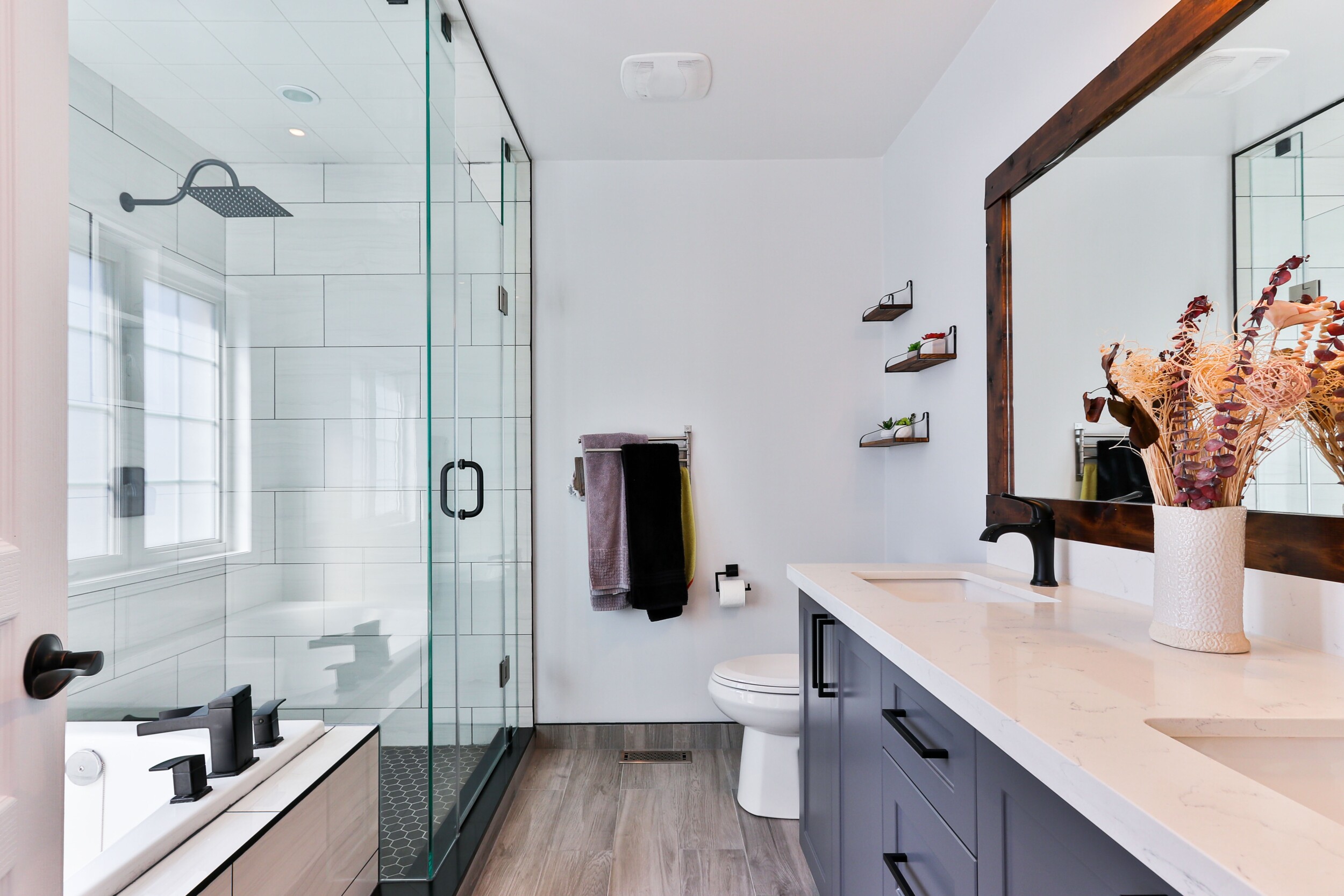 To help you in making the best decision for your bathroom flooring, our interior designers suggest avoiding the following bathroom flooring ideas:
Laminate flooring – this flooring option is not waterproof and should be avoided it at all costs. It's capable of absorbing moisture like a sponge, even worse than hardwood floors.
Hardwood floors – remember that wood and water don't mix well so having a solid hardwood bathroom floor is definitely not a good idea. If you want to have a wooden element for your bathroom flooring, opt for engineered wood.
Floating vinyl floors – from the name itself, these bathroom floor tiles are installed in such a way that they are floating. Therefore, water from your shower or tub could end up getting trapped in the space underneath the floor. Eventually, this will lead to the development of mold.
Carpeting – understandably, having carpeted bathroom flooring can be a disaster. It absorbs moisture fast and can easily become a breeding ground for molds, bacteria, and other unhealthy factors. Having a carpet in your bathroom is totally unsanitary and unnecessary, something that our designers highly advise against, no matter how luxurious the carpet looks and feels.
Hopefully, these bathroom flooring ideas help guide you in deciding which bathroom flooring to go for. When deciding on the type of tiles to install, try to look at your bathroom as a whole instead of only focusing on the floors. Consider the walls, vanity, ceiling, and other elements as well. Make sure they complement each other with the overall look of your bathroom flooring.