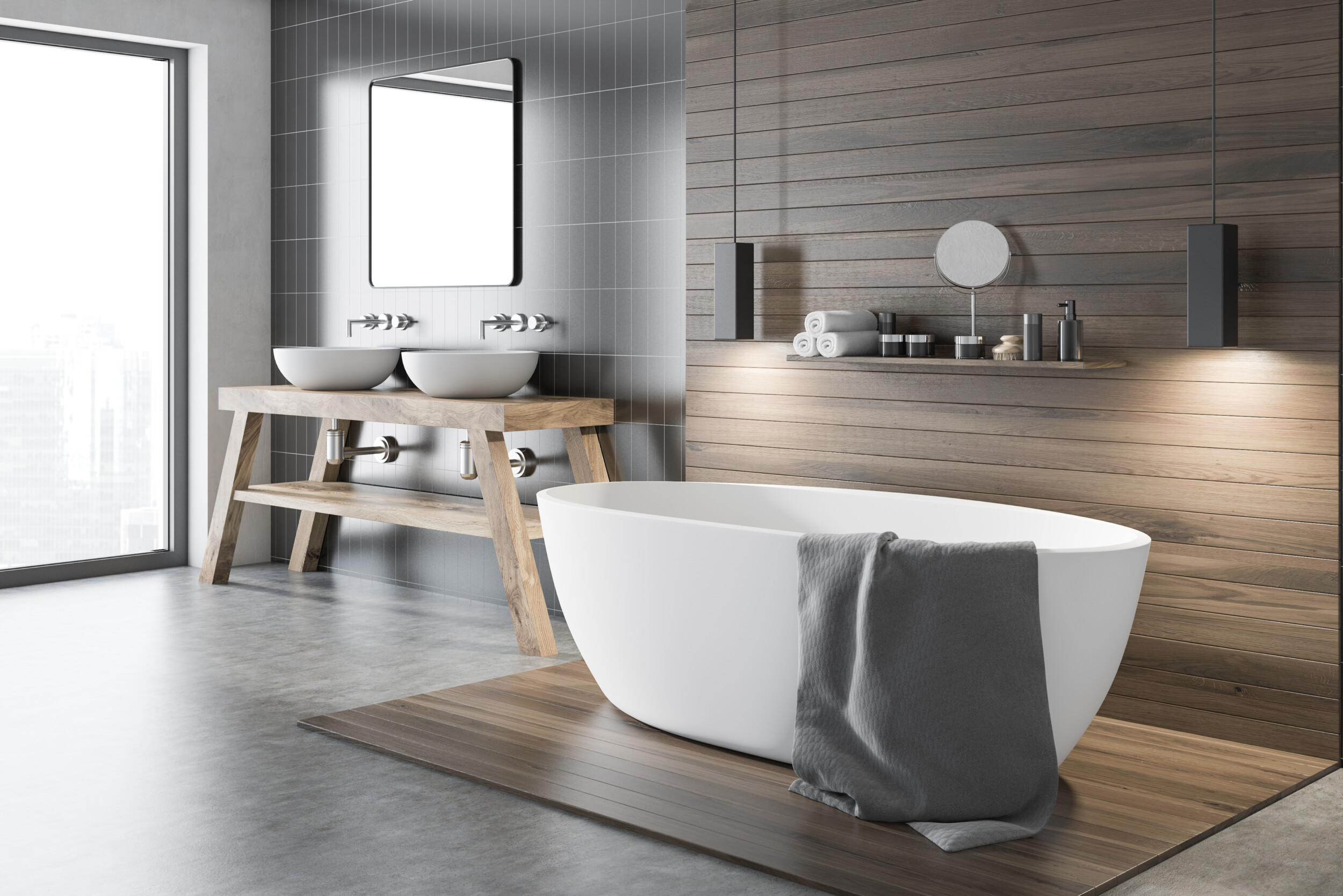 Are you thinking of updating the look of your bathroom, yet you have no idea how or where to get started? To help you find inspiration, we surveyed our renovation experts and designers to share their wisdom regarding the top bathroom design ideas to try now. Best of all, many of these savvy bathroom ideas don't require a total overhaul, just some great styling cues. In fact, by simply installing the latest bathroom technology such as built-in LED lighting, you'll already have a bathroom that's on trend. Without further aideau, check out the best bathroom trends.
Mirrored Walls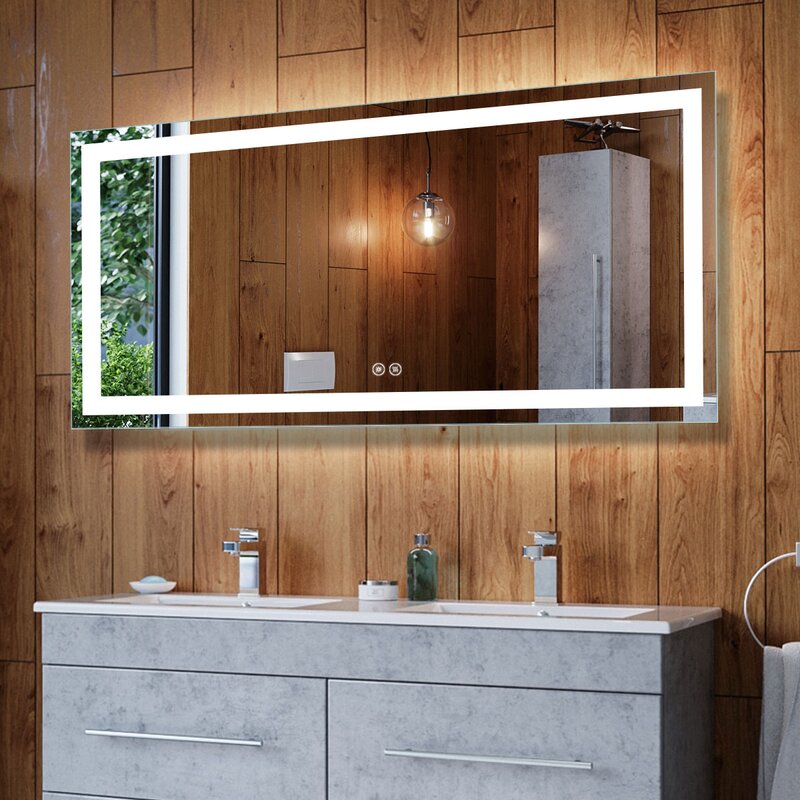 Because a mirror is an inexpensive and easy way to instantly add glamor, make a bathroom appear brighter and larger, and more expensive, why not consider covering your walls, or an accent wall at the least, with mirrors.
And while the only caveat here is that they require certain care to keep clean, a wall of mirrors is sure to make getting dressed and double checking your look all the easier.
Terrazzo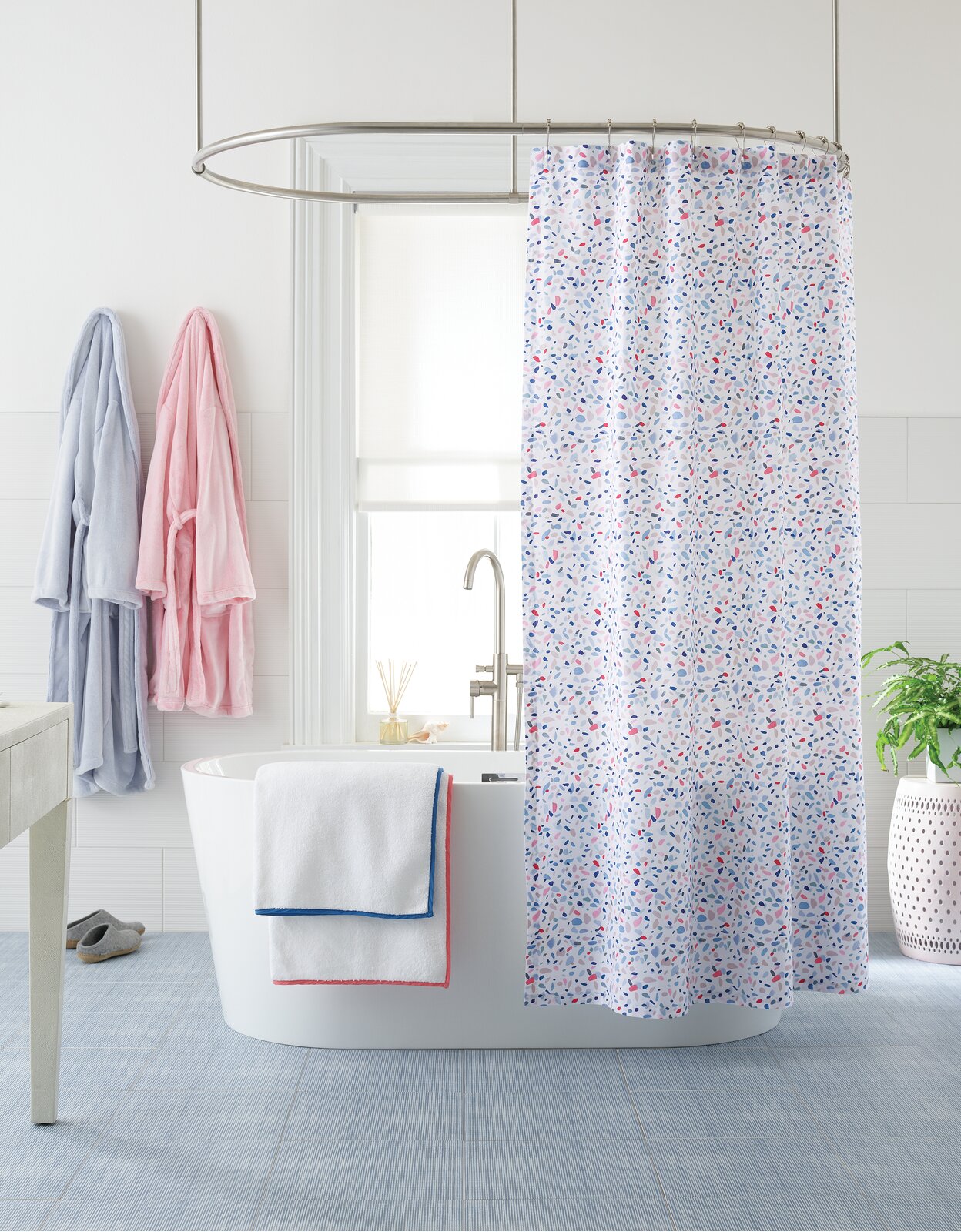 With the return of graphically speckled Terrazzo surfaces making a major impact in every aspect of the interior design world, it was only a matter of time before it made its way through definitive bathroom ideas.
Unusual with an organic feel thanks to its sporadic blemishes, Terrazzo may evoke Mid-Century Modern grandeur, but it also boasts a timeless sense of play that works well with just about any design style, from minimal to traditional. Just be sure to skip the Terrazzo movements original color palette of salmons, pastels, and yellows to keep the look modern and fresh.
Wallpaper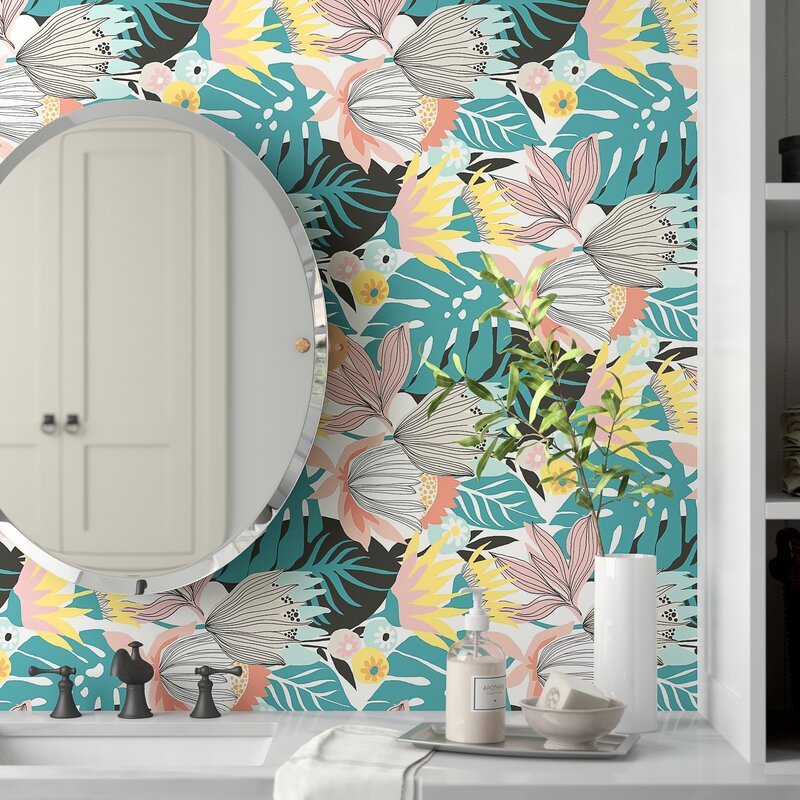 A quick scroll through this range of refreshing bathroom ideas is sure to illustrate one missing element throughout almost every room featured – the absence of wallpaper.
Sure, its old-school, but have you seen the interesting and memorable wallpaper ranges and options available as of late? If you're looking for unique bathroom ideas that'll make sure that almost no one has a similar one to yours, consider welcoming in the addition of expressive, statement-making wallpaper to really make it stand out.
The Return Of The Tub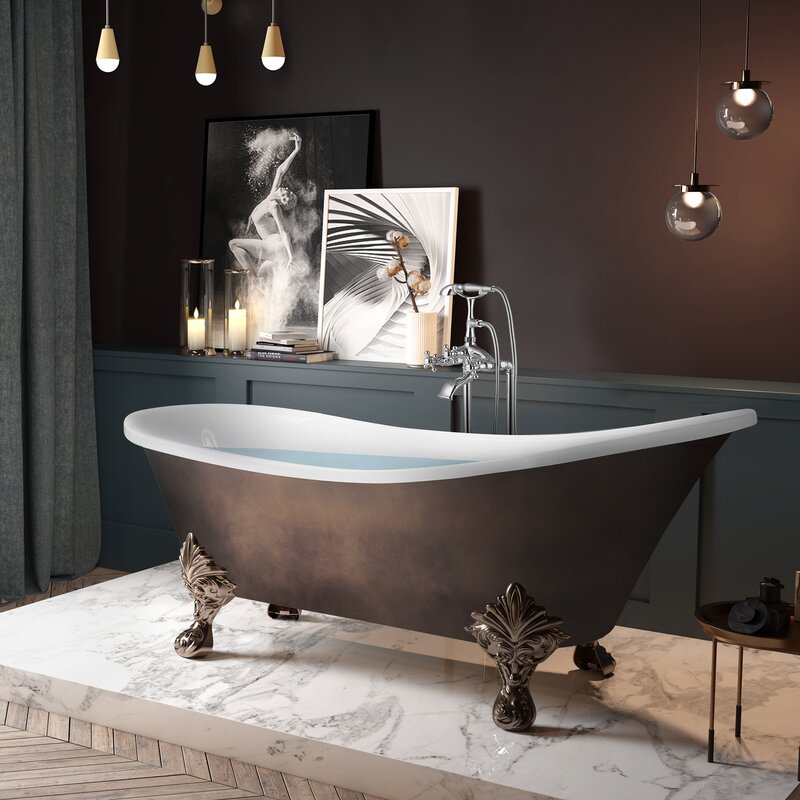 With small bathrooms getting all of the attention as people continue to move back into urban era's riddled with challenging small spaces, the return of freestanding bathtubs came as a welcome surprise at the many recent industry tradeshows.
From classic clawfoot tubs to technologically advanced water saving options complete with jet pool like features, we saw plenty of bathtubs perfect for petite spaces. One of our favorites was the Mid-Century Modern style pictured above, thanks to its small scale, rounded shape, minimal appeal, and polished matte brass criss-crossing feet.
Cafe Culture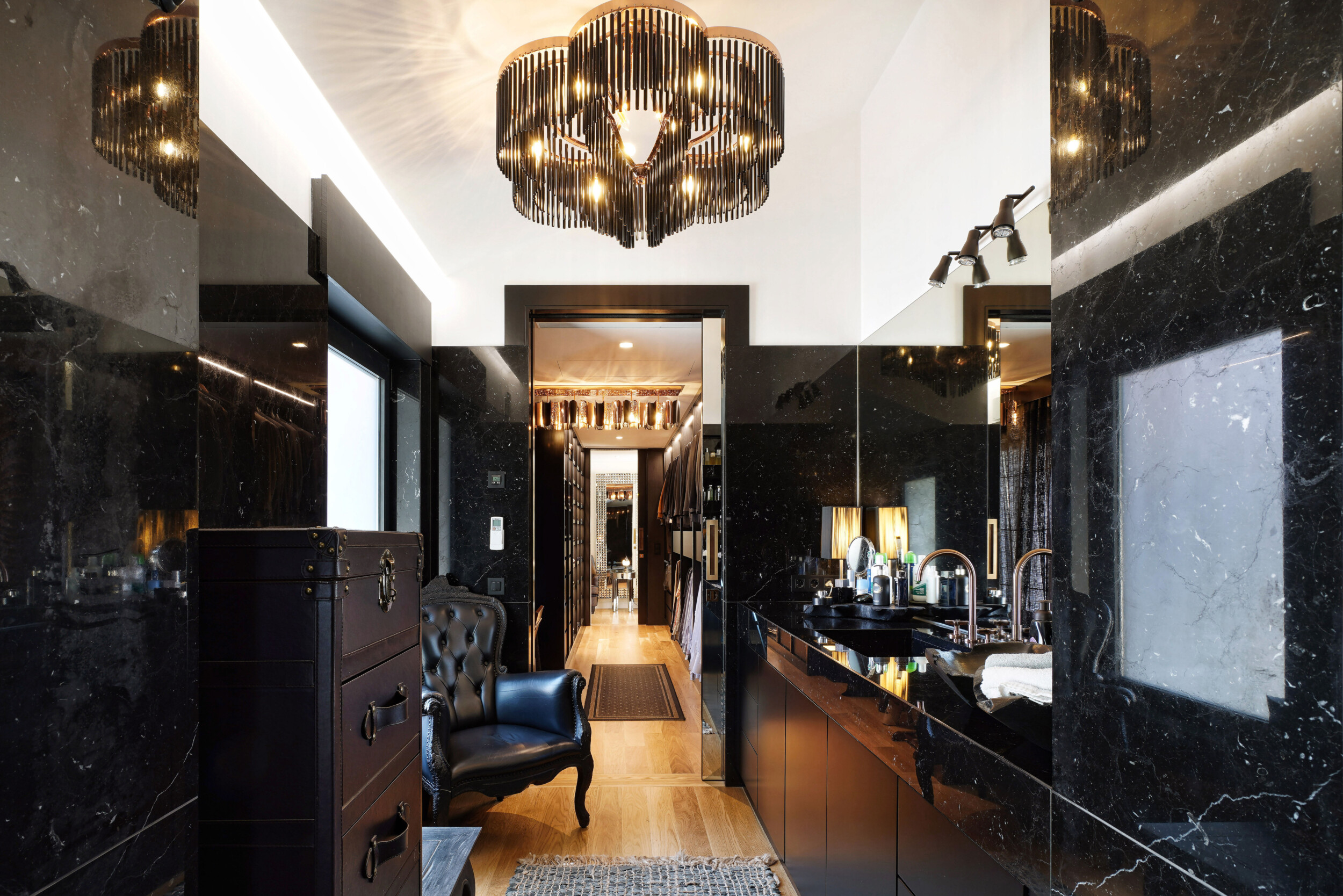 Stroll into any small New York City cafe and you're bound to find plenty of chic small bathroom ideas certain to inspire. Our designers saw the influence of trendy cafe culture evoked in the form of statement tiles and fixtures in unique shapes and patterns.
Keep in mind though that the style of a cafe is designed to serve the purposes of a cafe, and that while sharing similar trends, a bathroom brings with it its own challenges and requirements based on practicality and ease. And remember, a decorative bathroom should be consistent with the distinct style of the rest of your home, and be sure to avoid getting too trendy or cute as you'll notice how quickly your newly upgraded bathroom will age in terms of style.
High-Gloss, High-Shine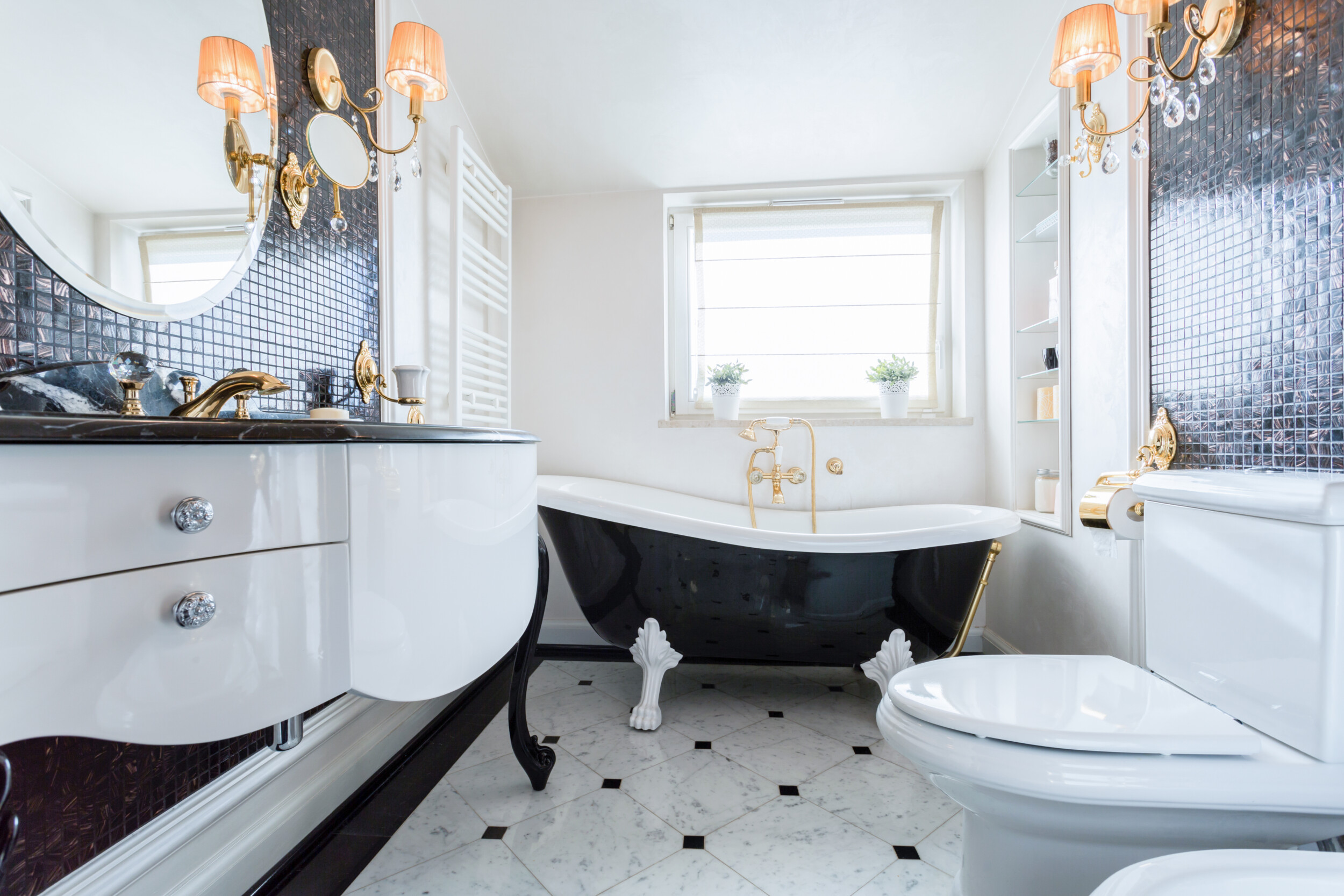 When it comes to utterly elegant bathroom ideas, go for the unexpected with high-octane glamor brought in via polished tiles, high-shine surfaces and walls, and metallic copper and brass fixtures for a truly grownup look.
Plus, high-gloss walls are excellent for remarkably reducing the havoc daily wear and tear and hot showers and steam can cause to bathroom walls.
Thinner Than Ever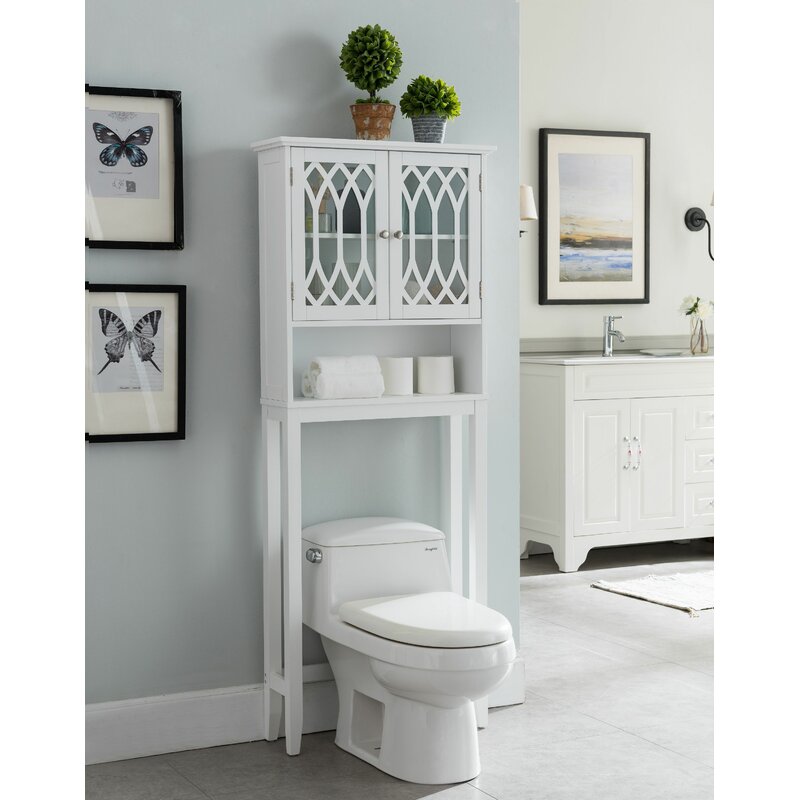 With an almost blink and you'll miss it effect, we've seen some of the slimmest bathroom consoles, fixtures, and tubs to date, which are all the better for small or challenging spaces, or if you're dedicated to a minimal look.
And as they'll have little square footage impact and are timeless to boot, your bathroom upgrade will hold up for the long run thanks to their timeless design.
Sustainable Bathroom Ideas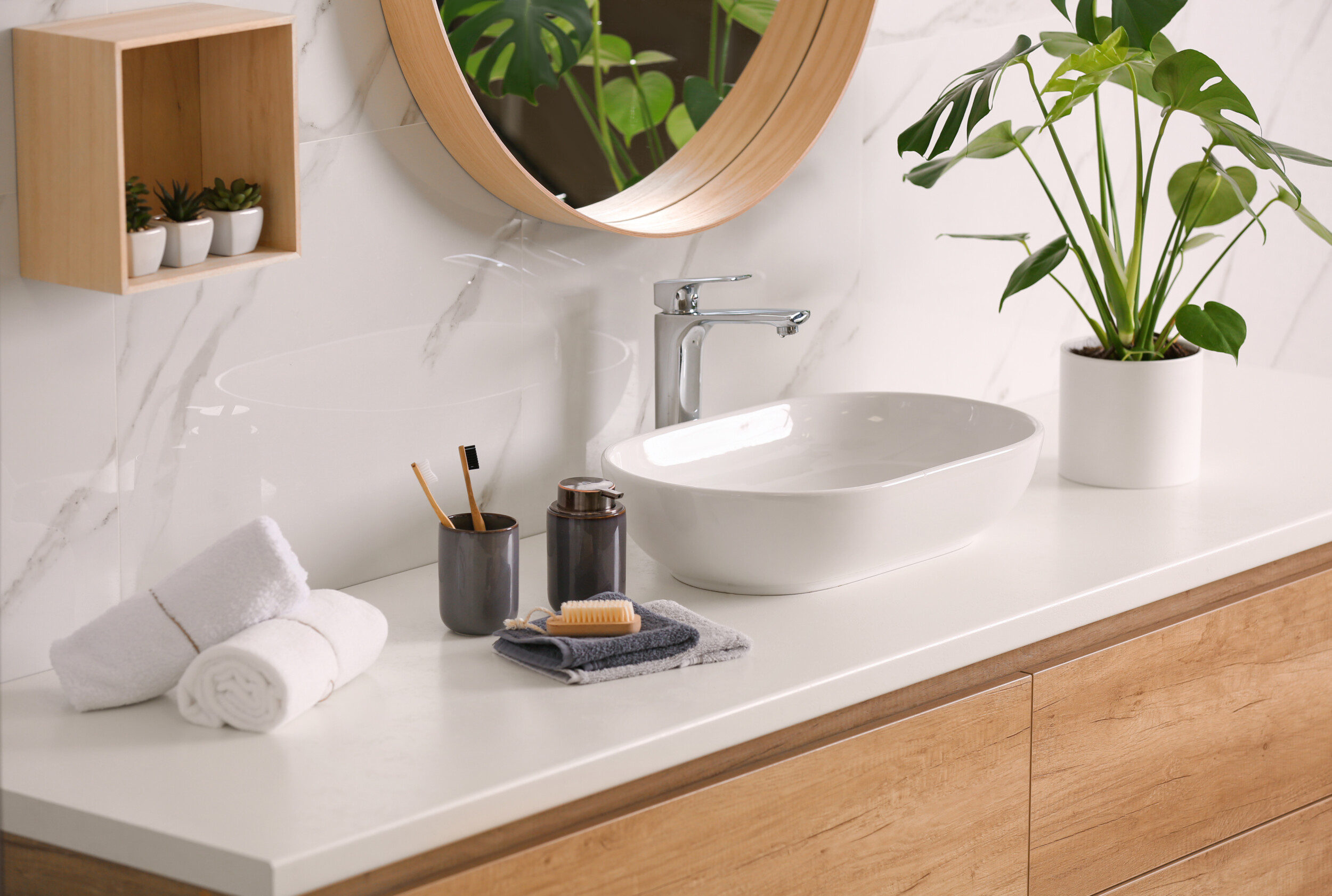 With sustainability making a major impact in the world of interior design, researching the materials that go into your bathroom can go a long way to ensuring that your bathroom is sustainable. Steel bathtubs and basins are hardwearing, and can last for up to 30 years. And unlike acrylic or fiberglass options, which end up rotting away in landfills, anything made from steel can be easily recycled.
Along with bathroom fittings, bathroom decor elements made of recyclable or recycled materials will keep your space eco-friendly – such as those made from repurposed wood.
Another aspect to lower your environmental impact is to source a toilet designed to get more flushing power with less water, as flushing generates the highest use of water in any home. While eco-friendly LED lighting can last around 40 times longer than traditional bulbs and use less power too.
Flow limiters and aerators allow you to control water usage to make shower water go further, without compromising water pressure. Best of all, aerators don't require major plumbing work.
Curved Mirrors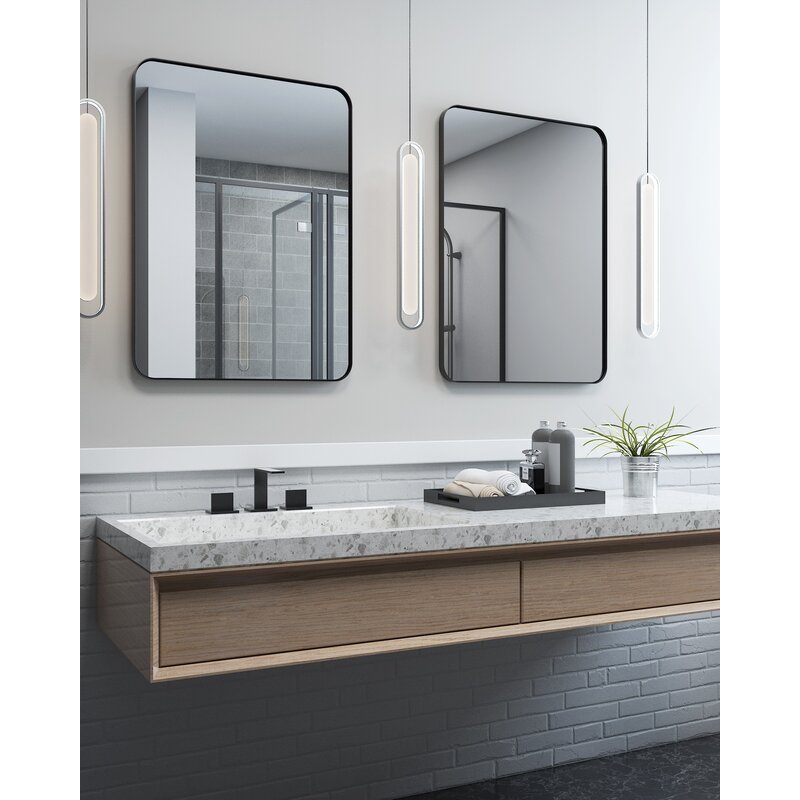 Another extension lifted from cafe culture, rounded mirrors, lighting, and accessories were all over the latest home design shows, making them a covetable contender when looking for unique bathroom ideas that are ultimately timeless, and still on trend.
The key here is to pay attention to scale so the pieces, like with any furnishings, work well with the rest of the room rather than competing with the other elements you've introduced.
Concrete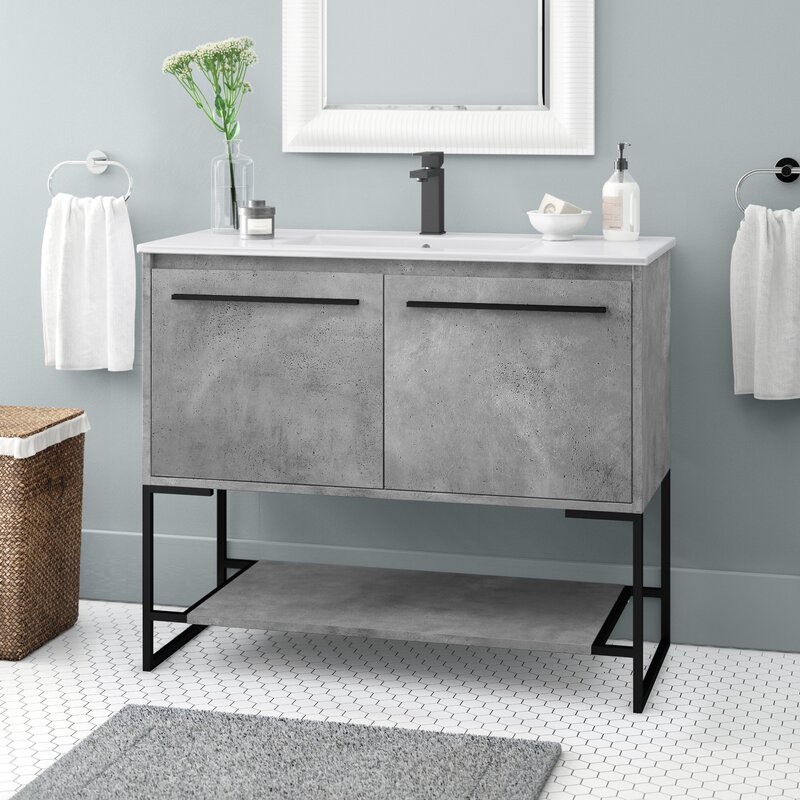 With jaw-dropping, ultra-cool concrete homes generating an expected amount of buzz in the world of architecture, concrete bathroom ideas should come as no surprise.
Easy to install, clean, and manage, concrete bathroom ideas will lend your home an out-of-this-world minimal factor, and best of all, for a fraction of the cost as say, an all marble bathroom would. Plus, they use very little natural resources to create, which will eliminate your environmental footprint when updating a bathroom.
Spa-Like Feel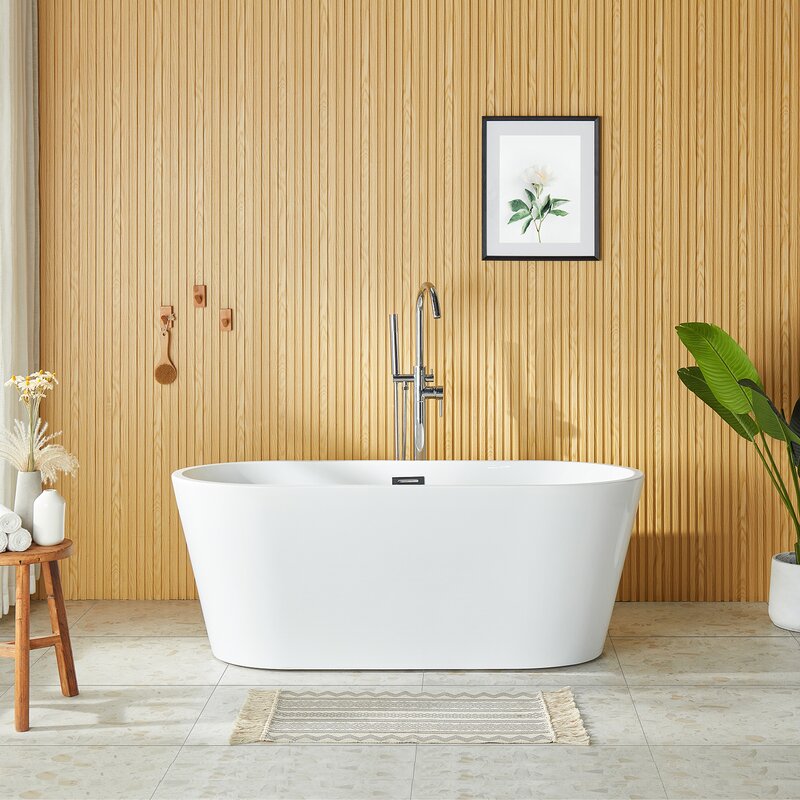 Who wouldn't like the idea of coming home to retreat in your own home spa after a long day's work? To make that dream a reality, consult a trusted general contractor about realistic ways you can create one in your home that are in sync with your budget.
From teak floors to an invigorating sauna, there may not be too many technological advances when looking to create a home spa, but there are definitely plenty of design styles and directions to consider. From ultra-modern and sleek to bathroom ideas that evoke the great outdoors, the options are endless and all boil down to your tastes and lifestyle.
Art-Deco Inspired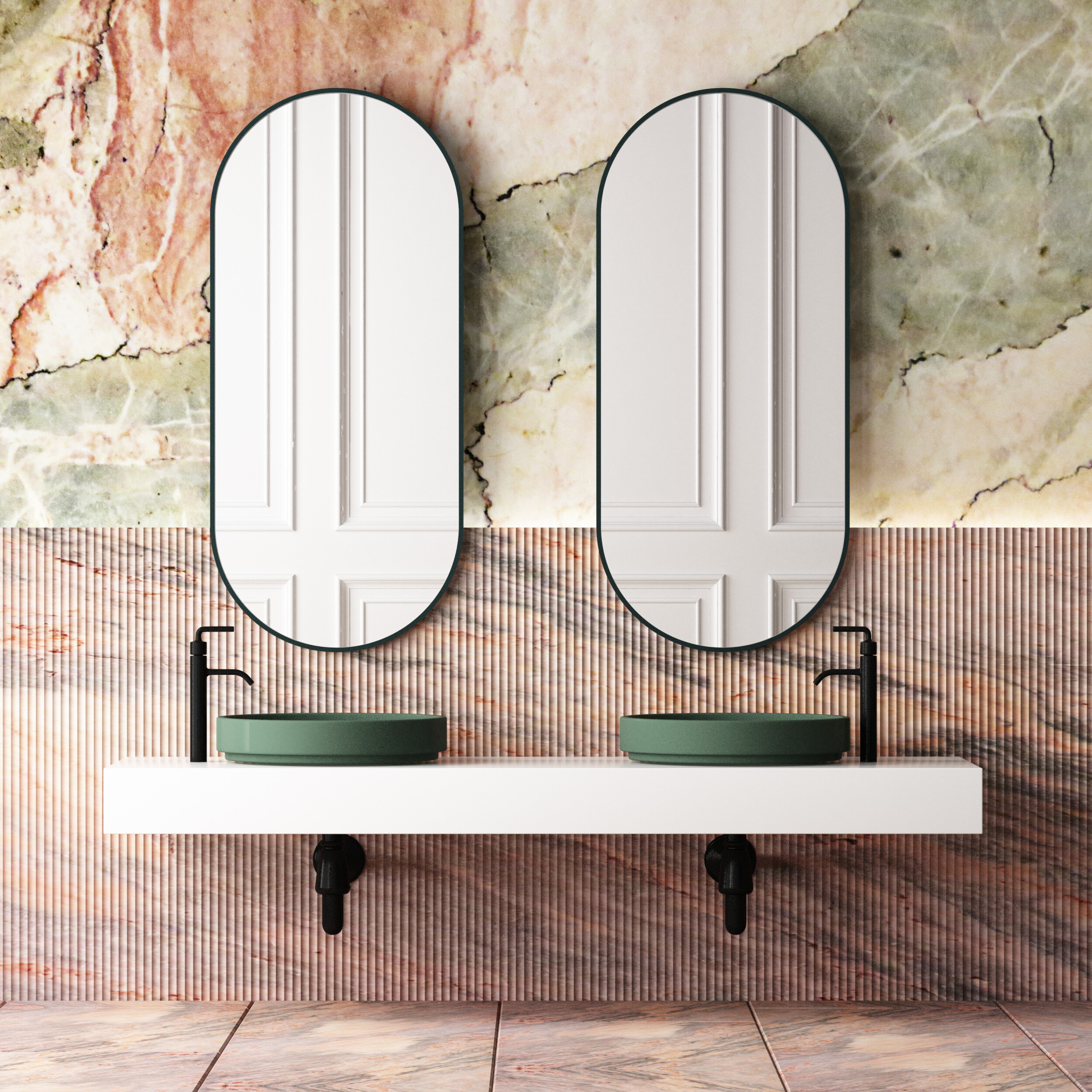 When it comes to stylish bathroom ideas that are worth your investment and are sure to make your home stand out, sometimes looking at beautiful design styles of the past can be the most inspiring.
From the tried & the true to brilliant bathroom ideas long neglected, there's something to be said about the joys of going for the retro styling of the Art-Deco era for your bathroom. For starters, the era's graphic lines and symmetry will make any room feel all the more polished and regal. And best of all, an Art-Deco inspired bathroom is certain to dazzle thanks to a grown-up, timeless appeal, and practical, everyday elegance.
Uniquely Shaped Details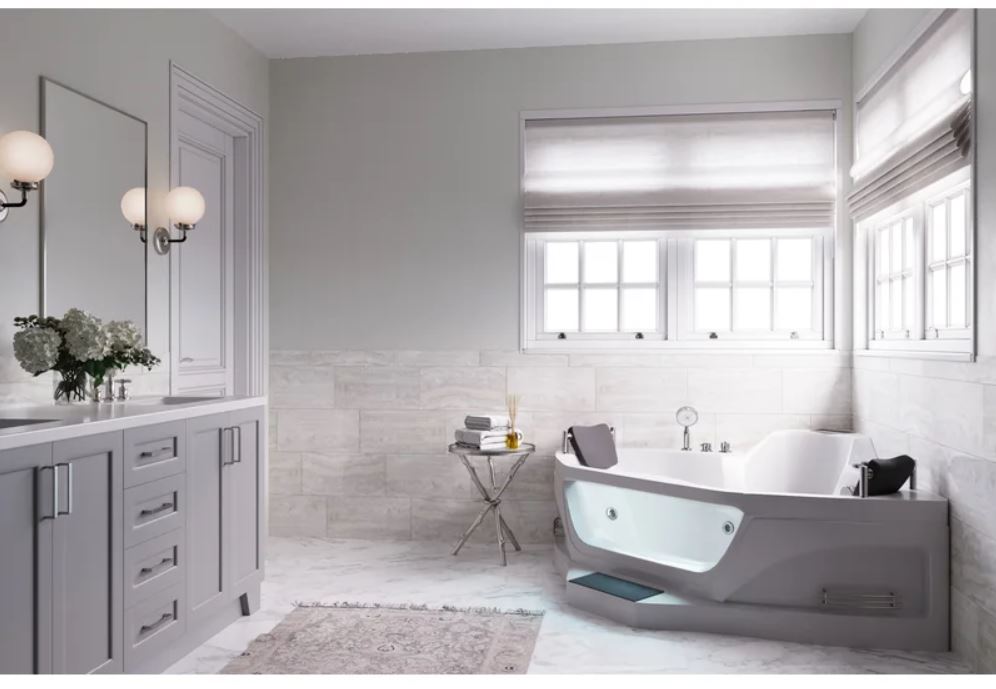 If you're bored by the monotonous feel of your bathroom, our interior designers were quick to suggest playing with unexpected patterns on your tiled bathroom walls and floors to break the linearity of the bathroom furnishings.
Indeed, the use of asymmetrical shapes has become a trend among homeowners lately. Our designers believe that these bathroom decor ideas will remain popular long after 2019. To bring this idea to life, think off-kilter and asymmetrical arrangements for shelves, drawers, and cabinets. However, be sure that you don't commit to this trend haphazardly or you might end up getting bored of it eventually. Another effective way to break the monotony in your bathroom space is to play with unique, inexpensive accessories that are easy to source, such as mirrors, rugs, wall decor, and other intriguing finds.
Back To Basics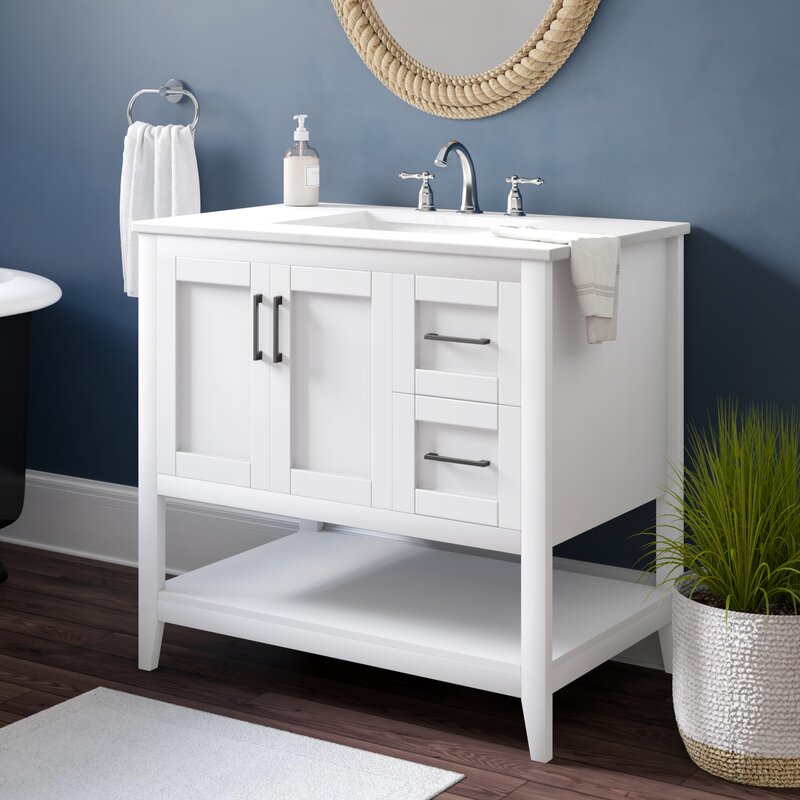 It probably comes as no surprise that a clean and refined bathroom style remains one of the most popular bathroom design ideas to date, no matter what design styles are in vogue at the time. However, you can always expect a few tweaks and updates as these styles have become more modern and contemporary. Warmer tones, clean, minimal spaces, and practicality will always reign supreme.
Gray tones, earthy colors, and white are the most recommended bathroom color ideas to bring in warm minimalism. For a more daring look, our interior designers suggest adding pops of color, even in the smallest of doses. You can also install colorful patterned tiles that will help your basic bathroom feel more visually interesting.
Expansive Spaces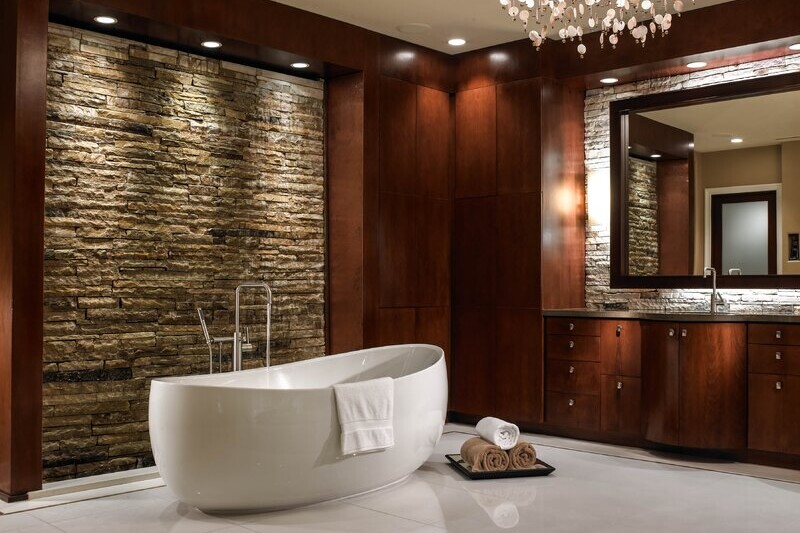 For optimal relaxation, convenience, and the ultimate in luxury, bathroom trends are geared towards larger and more spacious bathroom spaces. And it makes sense that we've seen this trend continue to captivate as homeowners are viewing their bathrooms for more than hygiene purposes. Instead, think of a gorgeous private oasis perfect for relaxation and getting dressed in comfort.
Although small bathroom ideas remain popular, more and more homeowners are opting for larger bathrooms that can make them feel comfortable and relaxed whenever they walk in. Our renovation experts suggest plucking extra space from a rarely used nearby room or hallway.
Multicolored Ceramics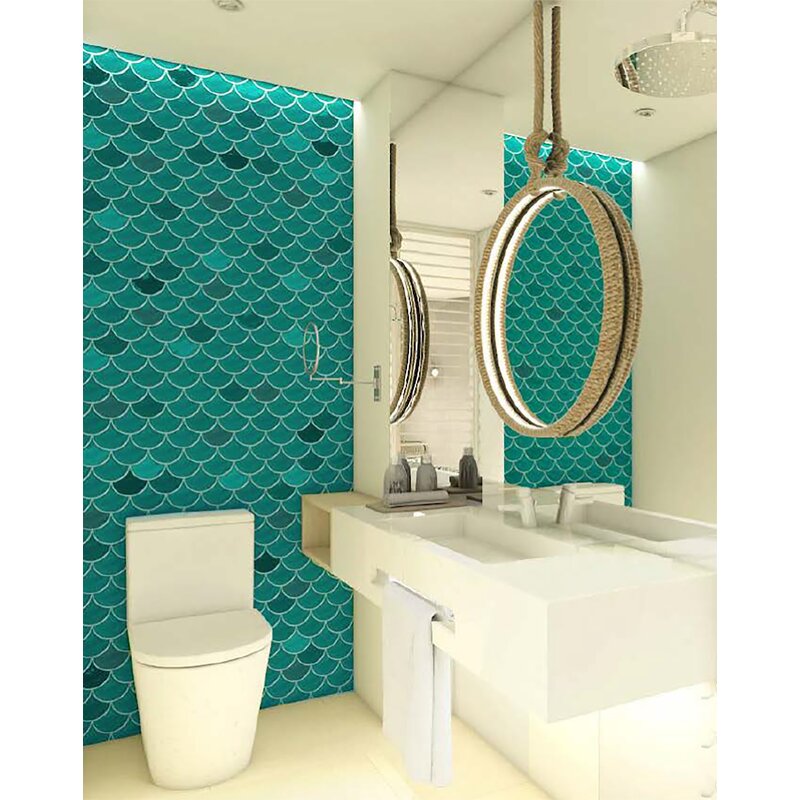 Ceramic tiles are a staple of almost every bathroom as they can beautifully line bathroom floors, showers, and even the walls. The use of ceramics for bathroom tilling may be an enduring trend, but for now, it's more about sourcing ones that will make your home feel instantly unique. And lucky for you, there are thousands of styles, shapes, colors, and patterns to chose from when shopping ceramic tiles.
From monochrome to multicolored ceramic tiles, the possibilities are endless and can work to meet any budget. That said, one of our favorite takes marries simple color with fantastical shapes, making it one of the most essential popular bathroom interior design trends 2019. But if a single shade doesn't inspire you, consider a bold patchwork or graphic installation to give your personal oasis a unique look.
Functionality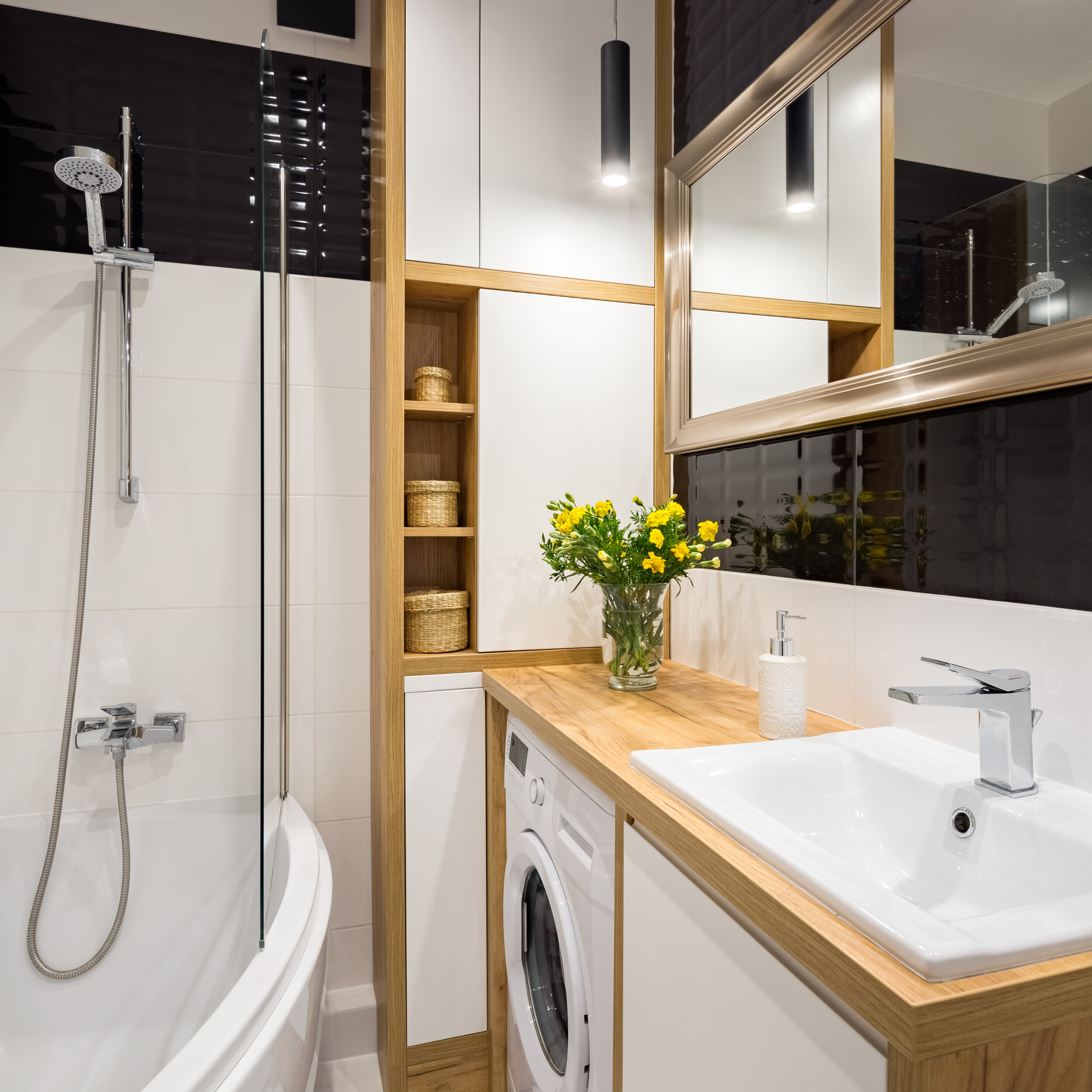 Much like kitchens, adjusting your bathroom to be more functional will always be one of the modern bathroom designs to watch out for each coming year. To get the most use out of your bathroom, whether it's large or small, create a larger bathing area by combining your shower and tub spaces to be in the same open area in your bathroom.
This layout is great for making small bathroom ideas all the more versatile since it doubles to make your bathroom appear even bigger than it is, with glass being the only barrier. Frame your glass wall with dark or golden tones to separate the shower and the tub from the rest of the areas in your bathroom.
Simple Storage Solutions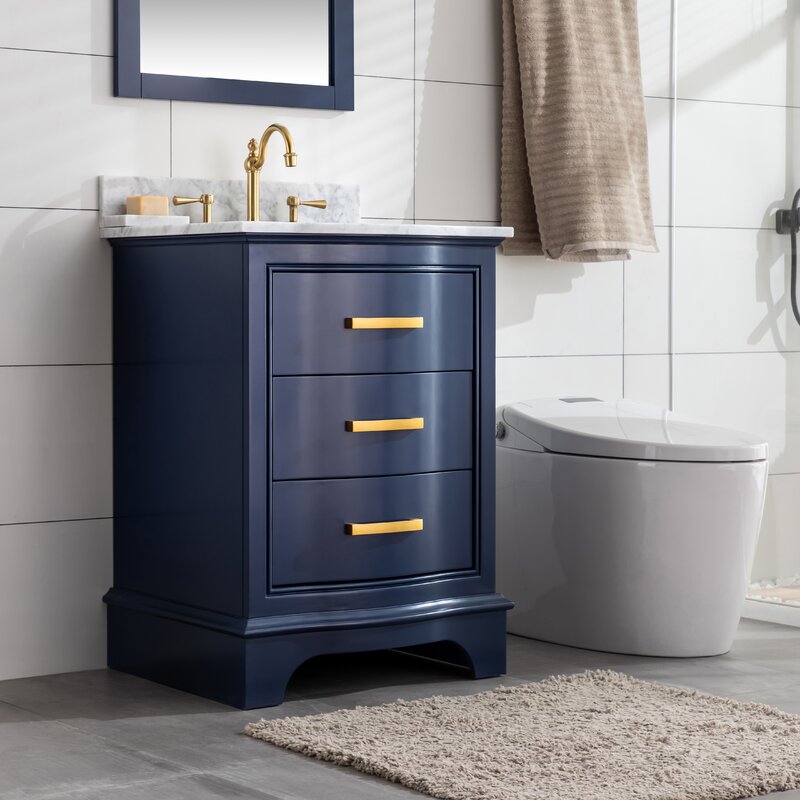 The cabinets and shelves in a bathroom have the tendency to accumulate scores of unused products that can make the space look unorganized. But instead of adding more storage in your bathroom, install a single storage unit to accommodate the things that you only really need.
One of the bathroom design trends is to get rid of all the unnecessary clutter in your bathroom and install one effective storage unit that can hold and conceal only what's necessary. Plus, you shouldn't hoard creams, lotions, and perfumes in your bathroom anyhow as these products tend to get damaged due to the high level of humidity in a bathroom. Installing just one enclosed bathroom cabinet is one of the most effective bathroom decor to help reduce unsightly clutter.
Small But Elegant
Our interior designers have been fielding loads of clever new small bathroom ideas that are worth considering for good reason. In fact, most of the top bathroom trends are geared towards making a small bathroom appear larger than it really is. Just because you've got a small bathroom to work with does not mean that you'll be stuck with a boring look.
There are many simple yet effective ways to make a small bathroom feel more luxurious and elegant. Our designers suggest investing more in luxurious materials, such as brightly colored ceramic tiles, wallpapers, and other accessories. One of their favorites is installing a concrete vanity juxtaposed with a marble sink, which is great for creating warm minimalism, making it one of the most affordable updates among small bathroom trends 2019 that you can take inspiration from when it comes to making your small bathroom feel more sophisticated and modern.
Tech-Infused Bathroom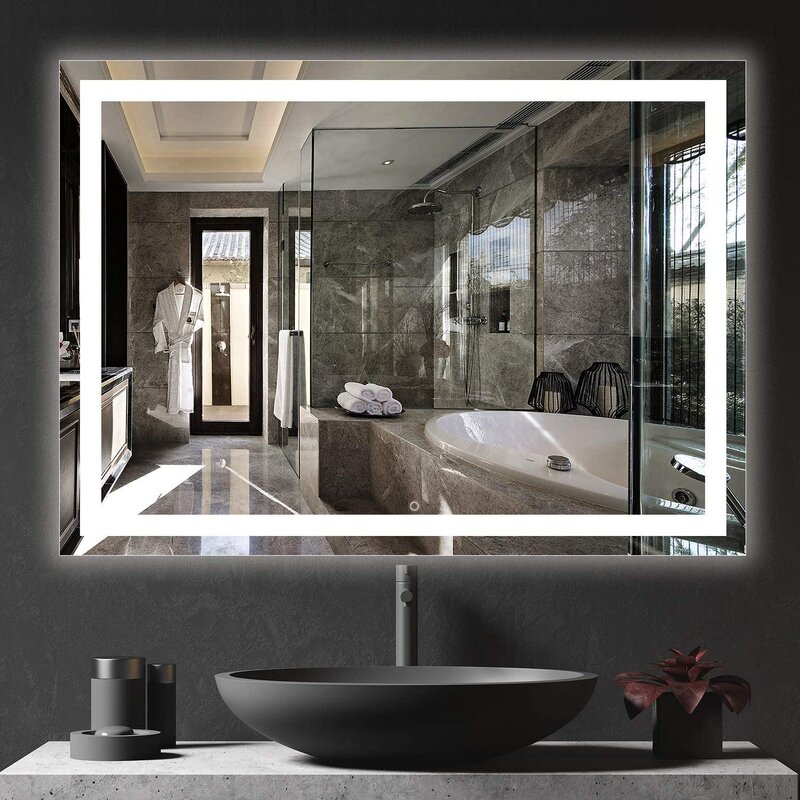 As technology evolves, our renovation contractors are also nothing an increasing number of savvy tech options for bathroom. For instance, motion detecting faucets, automatic temperature regulators, and mirrors with built-in LED lighting are getting more and more popular, and ultimately common. By integrating these new bathroom, you will be giving your bathroom a completely new look without undergoing a costly renovation.
Another innovative bathroom fixture that is definitely worth investing in is a mirror-integrated touchscreen that's capable of controlling the lighting and water temperature in your bathroom. Heated towel racks are also becoming a trend lately and are expected to become one of the most popular bathroom decor. If you want your bathroom to be more comfortable and relaxing, then these small luxuries will make all the difference.
Vintage Finds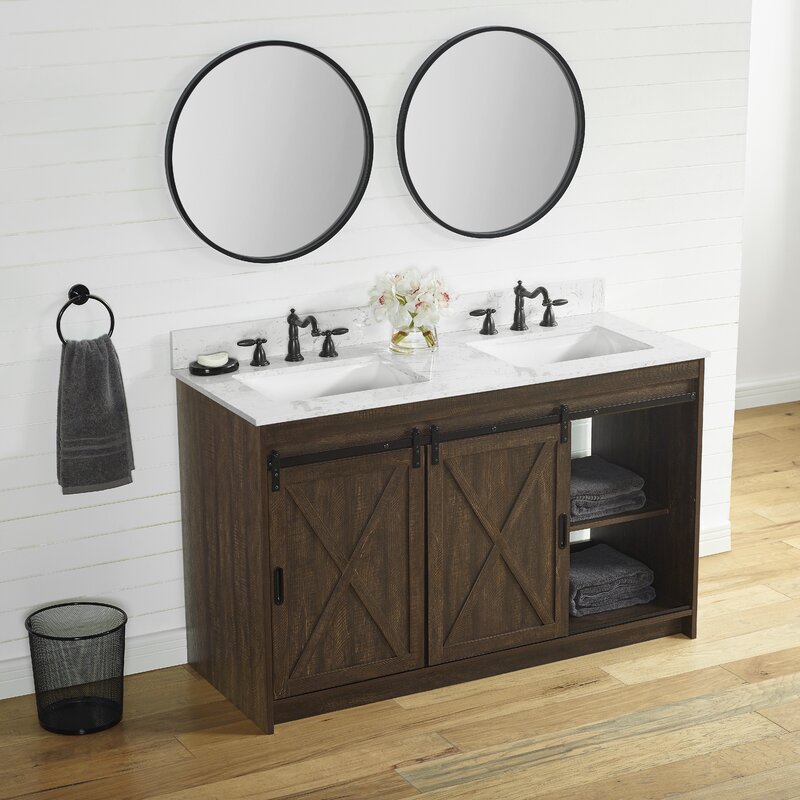 Having a vintage bathroom-inspired bathroom has been continuing to trend over the past few years as more and more homeowners are incorporating vintage design concepts in their bathroom. To master this trend for your bathroom, look for antique lighting fixtures and vintage mirrors from estate sales and antique dealers.
These vintage finds will no doubt create an intriguing, one-of-a-kind ambiance in your bathroom. Combining an old repurposed dresser as a vanity is any interesting bathroom design idea that's certain to inspire. To complete the vintage look, add exposed gold or silver plumbing for an industrial chic look.
Wooden Bathrooms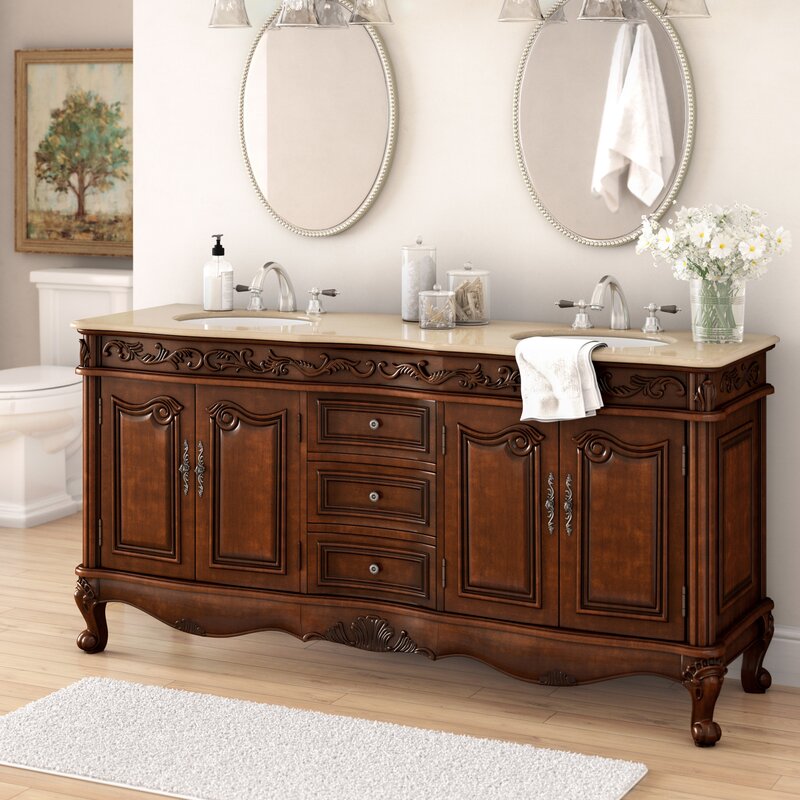 As warm and neutral tones are among the best bathroom color ideas starting to gain momentum, going au natural with wooden finishes seems all the more viable. And while wood may not be the best material to use for wet areas like in a bathroom, more and more homeowners are opting for custom made wooden vanities and other wooden furnishings to make their bathroom space feel more unique.
The best way to incorporate wooden bathroom is to bring in properly finished water-resistant hardwood surfaces in your bathroom to create an interesting contrast with the rest of the materials usually found in any bathroom, such as white ceramic tiles lining the walls. Contrary to popular belief, hardwood actually breathes well and can absorb moisture naturally – making it a great option for your bathroom space.