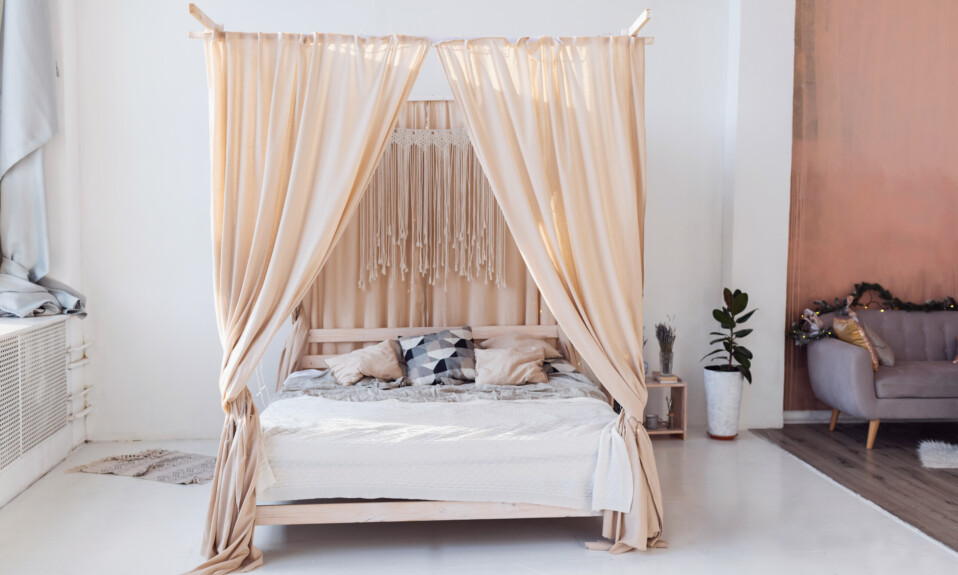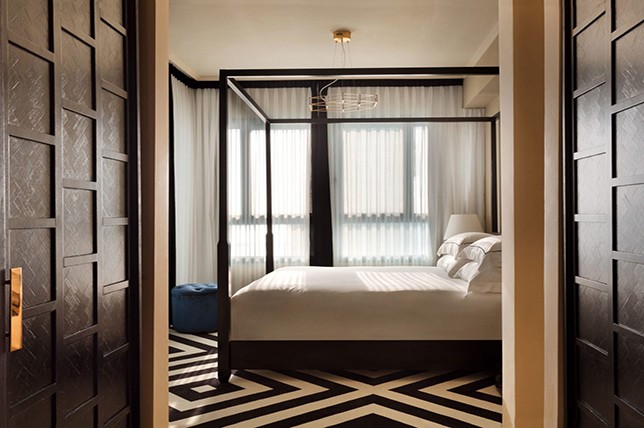 Are you looking to create a fantasy oasis in your bedroom or your children's room? Consider a romantic yet modern canopy bed the ultimate in stylized options that are beneficial to boot. From adding privacy to blocking light to repelling pesky insects, there's plenty to take note of when considering the joy found in the practicality and beauty of a canopy bed.
Whether you're envisioning a jewel-toned bed of opulence straight out of the exotic climes of Morocco, you fantasize about the romance of dark wood and organic linens, or your imagination takes you to a palatial French inspired bedroom with floor to ceiling windows and sweeping canopies, let your vision run wild with these 10 inspiring canopy beds that are certain to delight.
SUSPENDED FRAME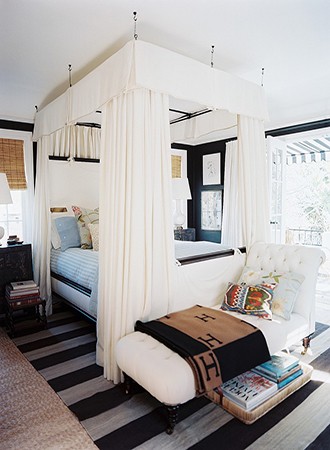 If you're thinking of a canopy bed but you don't want the severe lines of a traditional canopy bed, think about installing a DIY canopy frame against your ceiling, roughly the same size as your bed. These are more discreet than a traditional canopy bed and if you find the imposing lines of canopy beds distracting, this will make for an easy to move alternative.
Again, they work for any sized bed and if you want it to blend into the ceiling, choose a light colored minimal frame so it goes unnoticed. This modern canopy bed is great for giving your bedroom a luxuriously relaxed feel, without being overbearing. Team it up with white linens, light walls, and natural materials for a fresh and modern feel.
FAIRYTALE CANOPY
Fairytale canopy beds are the stuff of dreams and whether you have wanted one since you were a child, or you have your own child who is dreaming of one right now, do run wild with the distinct beauty of a canopy bed. Choose a French-style canopy bed frame and accessorize with luxurious velvet canopy bed curtains.
A luxury fabric with a delicate, yet sumptuous pattern is ideal for a luxury canopy bed like this; match the pattern and color with the rest of the room for an elegantly layered bedroom design. Think radiant chandeliers, white French-style furniture, plush cushions scattered over the bed and sumptuous bed linens paired with soft lighting and quiet colors.
GOLDEN OPULENCE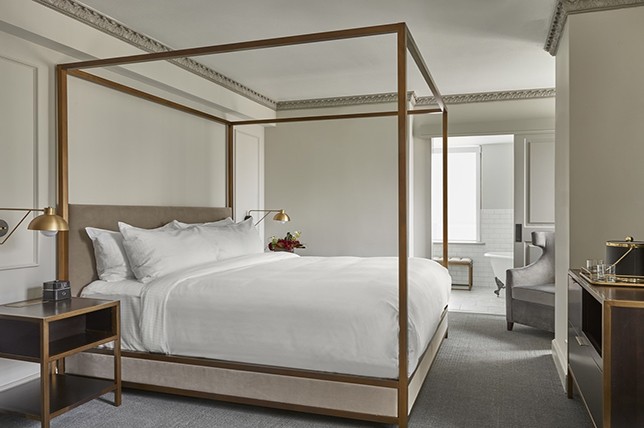 Pure opulence; that's what a bed like this instantly evokes. A canopy bed without curtains can still be decadent and inviting, whilst being modern and minimal at the same time. The gold color of the bed frame adds a touch of luxury to your room, while its open canopy stops the design from feeling heavy.
Pair canopy beds like this with muted neutrals for a timeless gender-neutral look. Choose gold accessories to tie the room together and a textured rug for a touch of the unexpected. This may just trick you into feeling that you are falling asleep in a 5-star luxury hotel room with a golden open canopy bed at that.
PETITE SUSPENDED CANOPY BED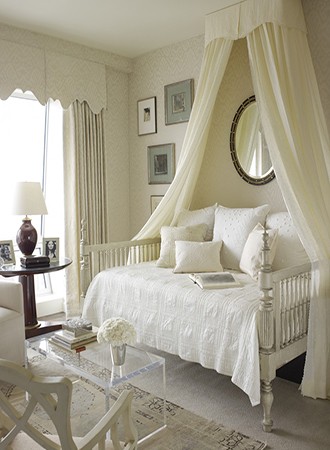 If a canopy bed isn't in your budget, or your room is a little smaller and a full canopy bed might be a little imposing, a small canopy suspended from the ceiling might just do the trick. Use translucent gauzy material to drape from the canopy, over your bed and to the floor to make for a dream-like experience when relaxing in bed.
The great thing about this idea is that it will work in any room and for any sized bed, whether it's a kid's single bed or an adults king-sized bed. This is also perfect because it's an inexpensive and instant way to make any bed feel regal.
TRADITIONAL DARK WOOD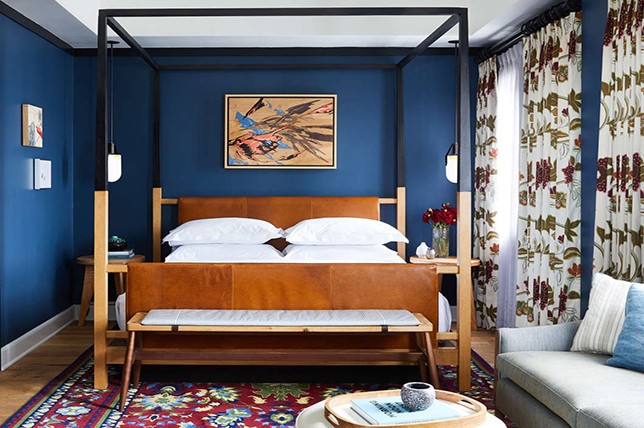 A classic canopy bed like this will add a sense of studied elegance to any bedroom and there's something about dark wood that sets a romantic tone. Canopy beds like this can either be left just as they are or offset with some plush curtains.
If you do choose to have curtains, engage with the romantic feel of a wood canopy bed and go for starkly contrasting white, cream, or makeup colored curtains. Be sure that your curtains are of good quality with plenty of material spilling onto the floor around the bed posts for added drama.
CROWN CANOPY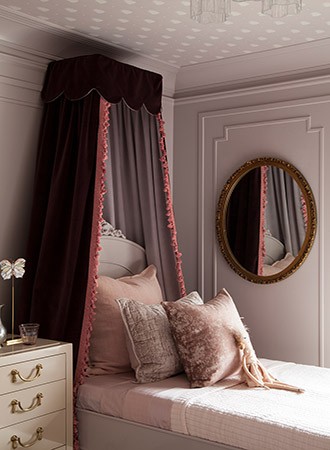 This cute idea makes the perfect canopy bed for girls and adults alike. It hardly takes up any air space (as you fix it to the wall behind the bed) making it perfect for a small room. This idea is perfect for little girls' rooms, where you don't want miles of material draped over the floor.
You can pop this up above the headboard, and drape a gauzy material over the crown canopy, around the headboard, and behind the bed where it's safely tucked away. This gesture creates a grand effect, but without the hassle of big bed frames and lots of material; it's also great if you're on a budget too.
GOTHIC WROUGHT IRON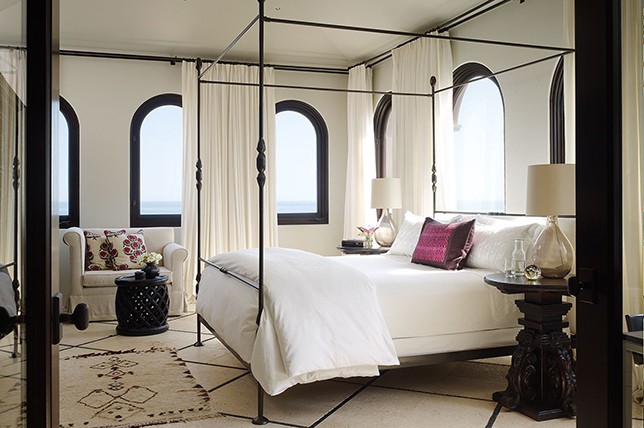 Canopy beds like this are pure drama; go full 16th century with a Gothic inspired wrought iron canopy bed. Pair it with dark, luxurious bed linens for extra Gothic drama, or for something a lighter, consider optical white bed linens.
Go for moody lighting to carry off the whole look and accessorize with an imposing chandelier, a deep hued rug, and plenty of metallic items.
MODERN AND MINIMAL
You don't have to have an upholstered canopy bed to feel as if you are living in luxury – a simple modern canopy bed can do just the trick. An angular, minimalist bed frame in grey looks great against a busy patterned wallpaper, or against a plain white wall. Go for white bed linens and accessorize with bold and colorful furniture and soft furnishings or a playful and fun look.
If you're more of a minimalist, then how about all white, everywhere? White floors, white walls, white linens, and white furnishings. A sweeping canopy bed frame will break up the room, while taking advantage of the simplicity of a minimalist design.
EXOTIC MOROCCAN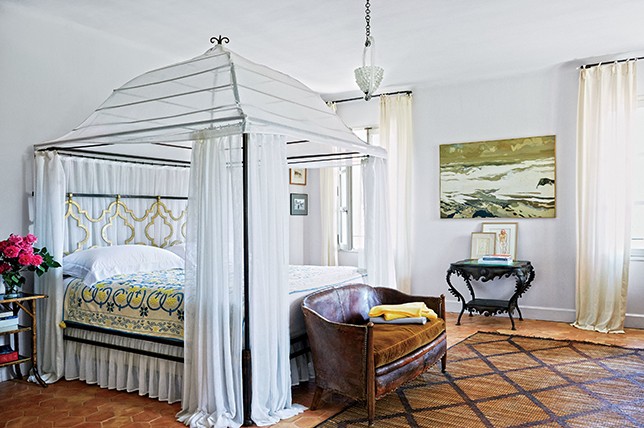 Deep jewel tones are everything in a Moroccan inspired room, from a luxury canopy bed, to the rugs, to the lampshades. The colors are lavish and the inspiration exotic; think purple, gold, turquoise, deep blue, and pinks and your room filled with geometric pattern.
Clash patterns and colors and make no apology for the mismatch and over-bearing decadence that makes this look like no other. Fringing and tassels and beads adorn headboards and cushions for added luxury. Our design experts also suggest bringing in vintage and antiques finds and oddities to really punctuate the look.
PLUSH AND SOPHISTICATED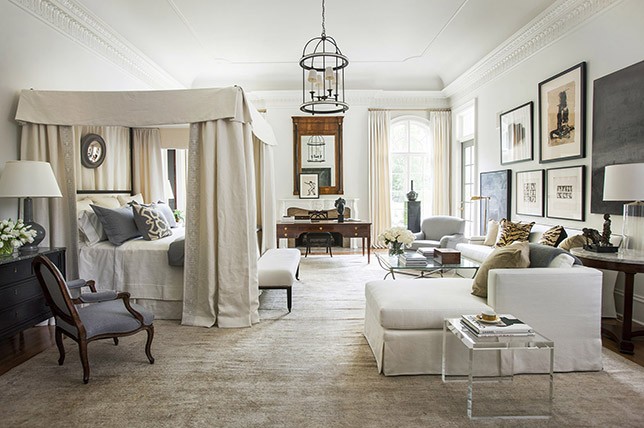 Imagine a wood canopy bed, awash with languid canopy bed curtains swooshing around the bedposts and drooling to a pool on the floor beside the bed. Think darkness and depth and luxurious yet calming colors.