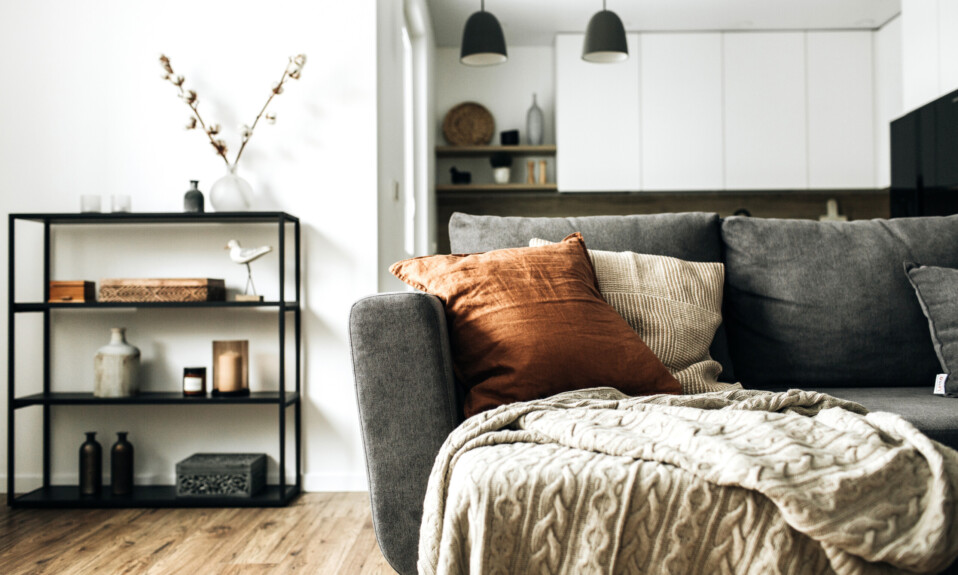 Just like with fast fashion v.s high fashion, knowing whether to spend or splurge on furnishings can be challenging when looking to decorate your home. What should you invest in? Where should you save? Is cheap online furniture worth the hours if not days of searching? To help you master the art of cheap furniture shopping and to help you understand the differences to look for between cheap and expensive furniture, we asked Décor Aid interior designers to share their time-tested takes on for the best routes for cheap furniture shopping.
From cheap furniture sites to scouring local vintage haunts, we're looking at everything you need to know for your next furniture hunting expedition as there are tried and true ways to tell, say cheap bedroom furniture, from quality finds designed to last a lifetime.
Here's our take on the do's and don'ts of cheap furniture shopping, and what makes it such a different approach compared to more expensive items.
Look At The Finish
Finishes are one of the biggest giveaways when spotting cheap furniture as you'll be able to tell the difference between a good quality varnish or polish. The depth of color of the wood used is another tell-tale sign.
Do all the joins meet properly? Is everything flush? Most cheaply made furniture simply doesn't have a quality look and feel – there's no craftsmanship in it and there's no denying the feel of cheap apartment furniture built to last just a few years if that.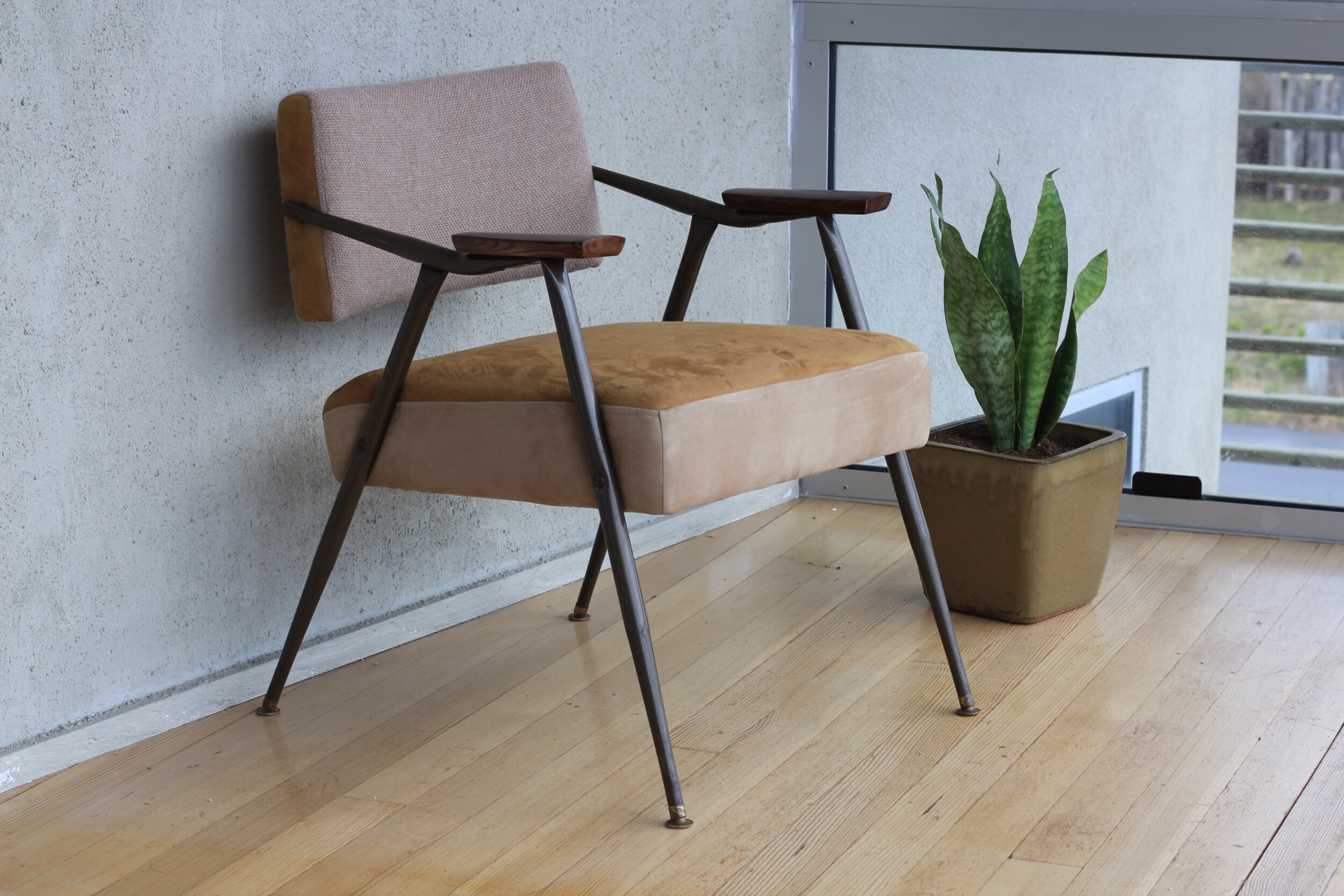 Know Your Materials
By learning which materials are often used for cheap furniture (think formica, particle board and the ilk), it will be easier to figure out the quality of what you are buying instantly. MDF, laminates, softwood, and melamine are also hallmarks of cheap furniture.
Of course these materials are great for less used spaces and children's bedrooms, but if you spot these materials in cheap bedroom furniture, be sure to know that it won't be high quality.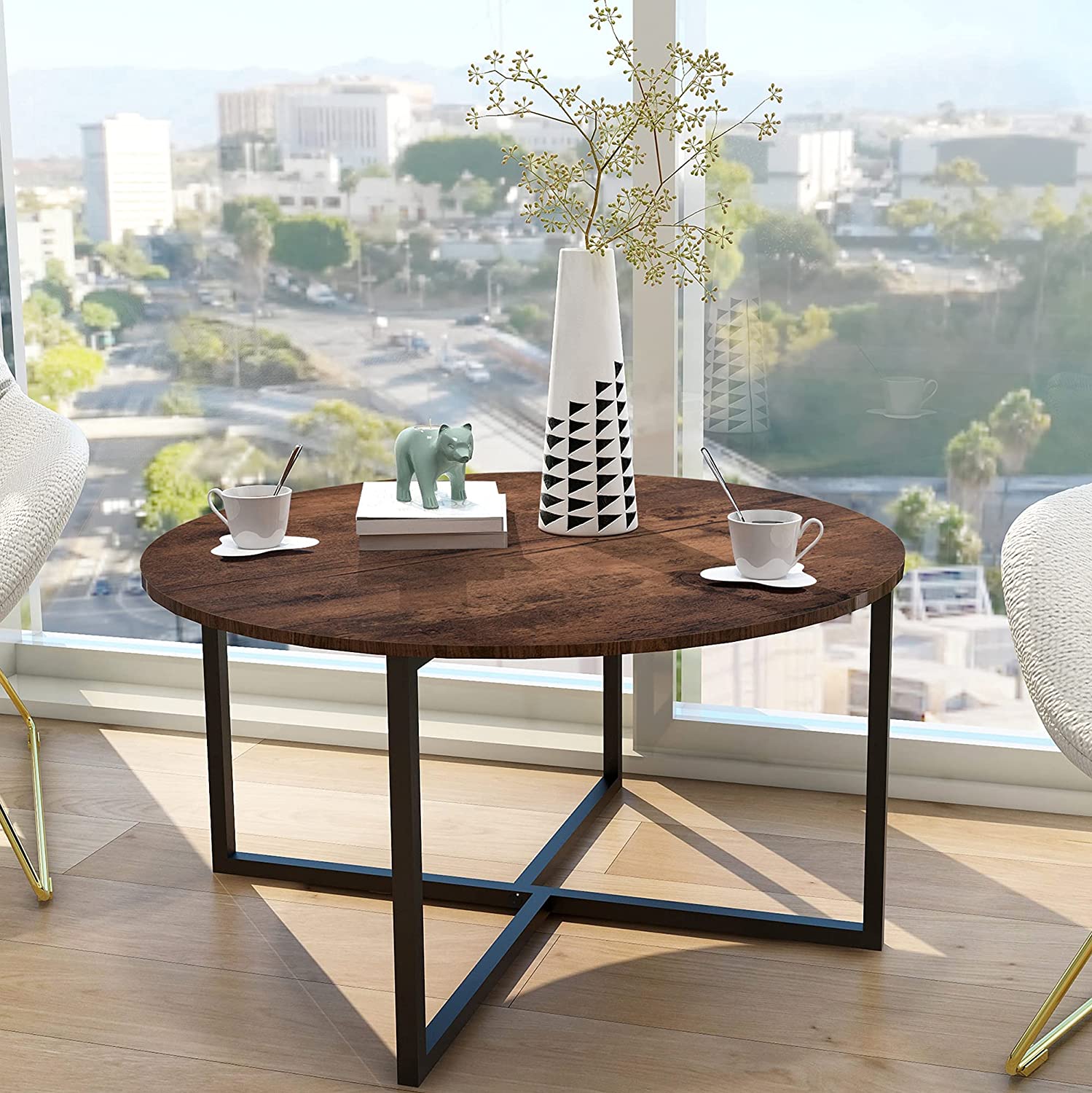 Take A Test Drive
Try before you buy, and test drive your furniture. If you're looking to buy a bed, make sure you lay on it and make sure it's comfortable for you – there is no point in choosing something like a bed set purely based on looks. If there's a lot of give in it and there are any surprising creaks, look elsewhere.
Open and shut drawers, place your palms down firmly on a table or surface, and move the furnishings around to make sure aspects close properly, aren't wonky, and are designed to move. Again, put weight on shelves and units to make sure they can take the pressure and make sure everything works just how you are expecting it to.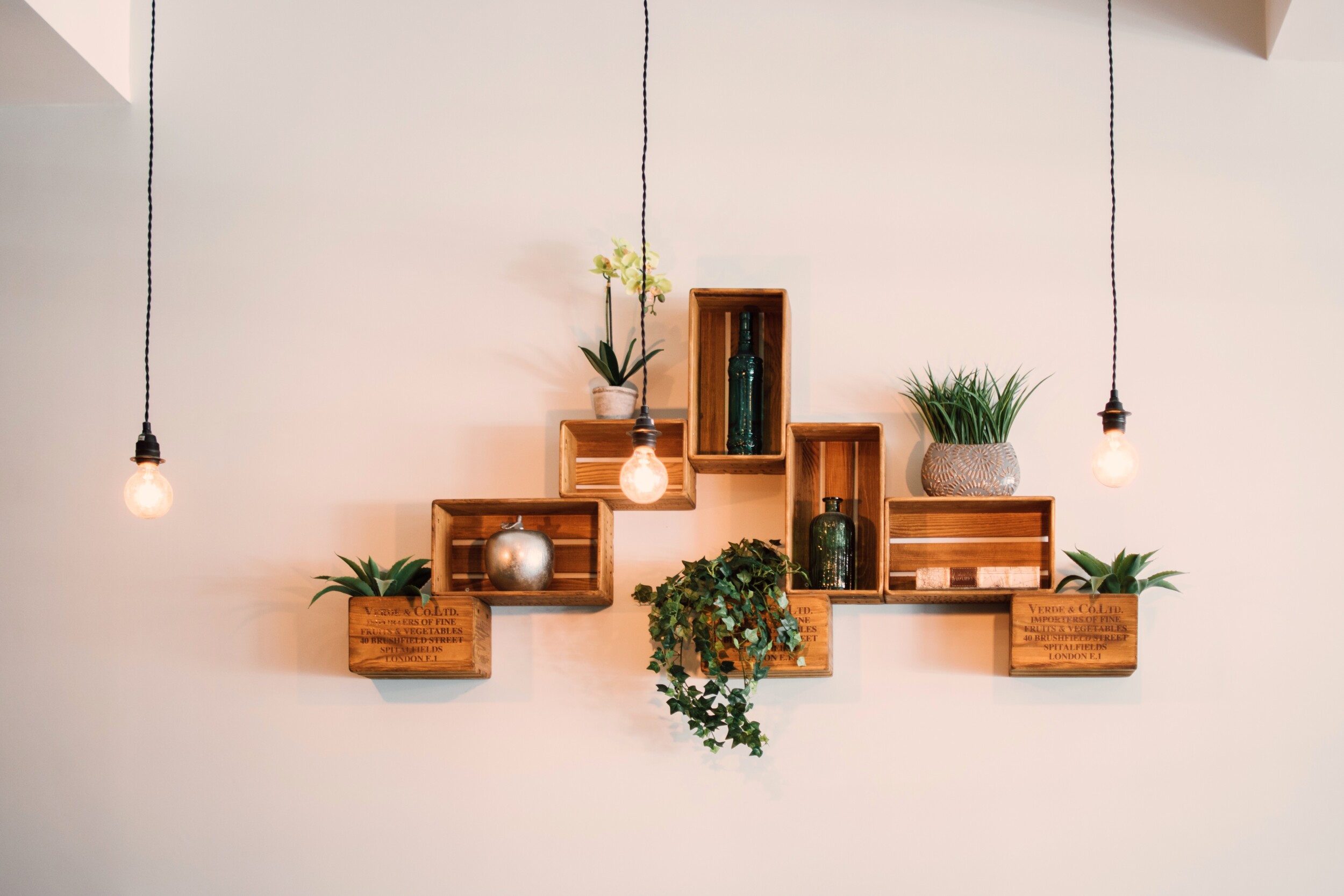 Weigh It Up
When you look at a piece of furniture, you should have an idea of how much it could weigh. When you're in cheap furniture stores, you might find that the items weigh lighter than you thought, or way heavier. If you pick up what you think is a cast iron lamp and you almost throw it over your shoulder – then it isn't high quality.
On the flip side of that, unexpectedly heavy items aren't good options either. An elegant side table shouldn't weigh a ton; if it does, then it might be made of a low quality and dense material.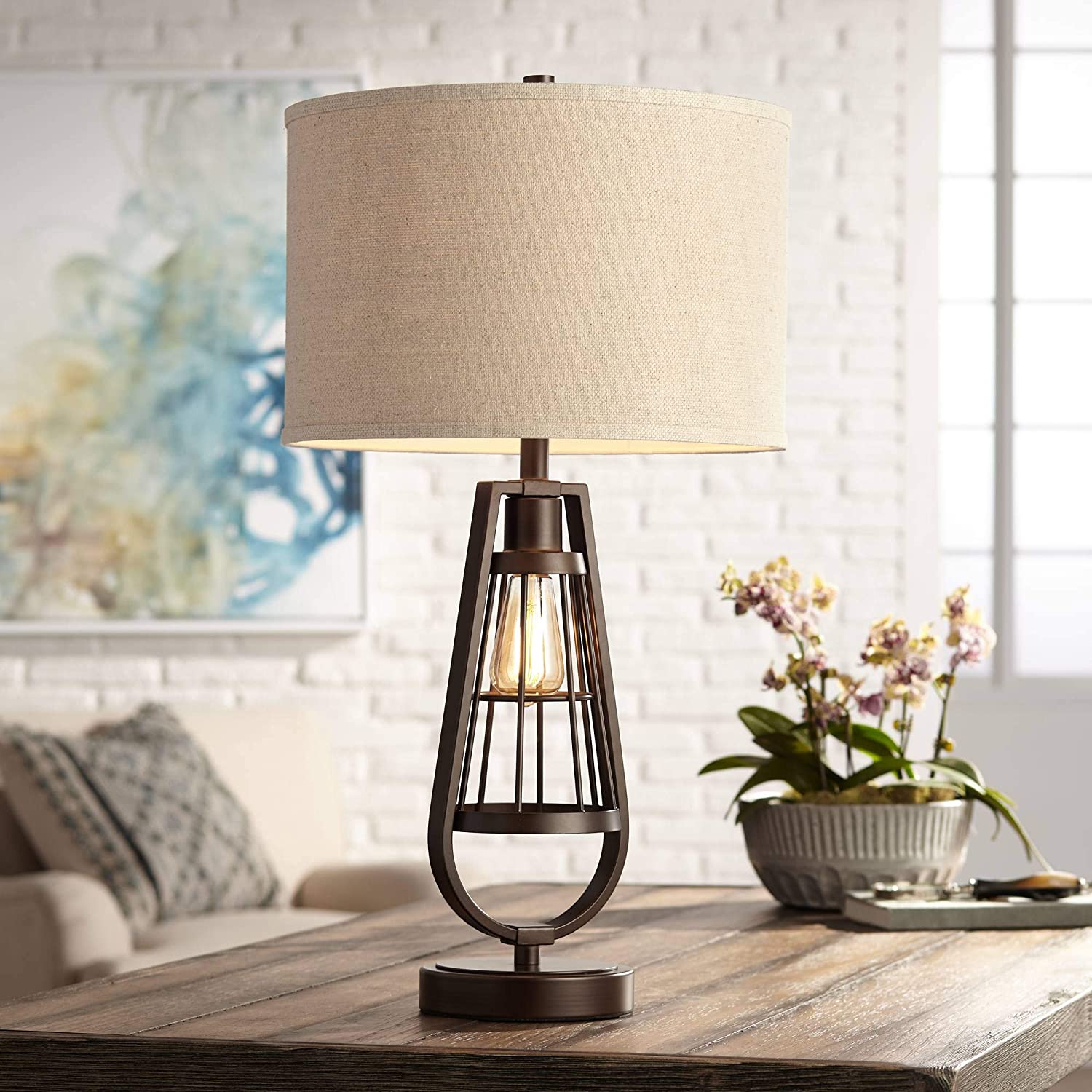 Handcrafted Furniture/Antiques
Ditch cheap furniture and consider antiques that have already stood the test of time, so you know they are good quality items at an affordable price for an alternative to modern cheap furniture stores. If vintage finds aren't for you, opt for handcrafted furnishings. Artisans who make furniture are celebrated for paying exceptional attention to detail for good reason and produce amazing quality pieces.
A huge amount of care goes into creating handcrafted furniture and cheap furniture outlets have nothing on the importance of investing in handmade goods that are certain to become future heirlooms.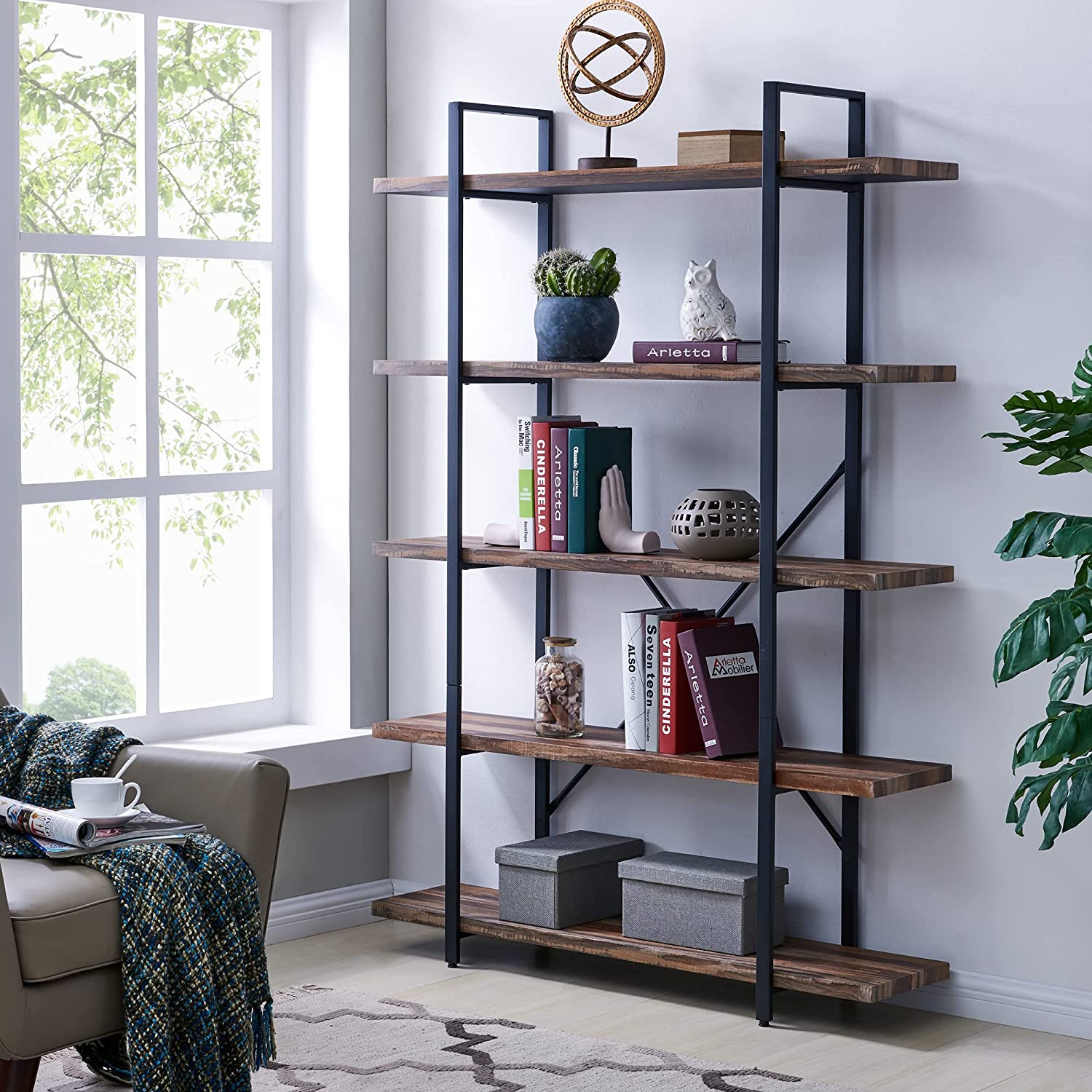 Plan And Budget
Plan and budget for your furniture; shop around and give yourself an idea as to how much quality furnishings cost. Once you have an idea of how much an average piece costs, you can set yourself a budget for your buys.
Do factor in whether you can afford to buy something more expensive, or whether you need to opt for cheap furniture as once you have an idea of cost, you can scour for deals to save away.
Don't Skip Out Online
It's pretty easy to get sucked into deals for art and cheap furniture online which look great, but you'll have no idea of the quality of what you are buying unless you already know the brand.
It's always worth seeing something in person before you make a big purchase, especially when we're talking hundreds of dollars. If you can't get to see something in person, make sure the site you're buying from has a reasonable return policy – if you don't like it once it arrives, send it back. And do sign-up for brand newsletters for future discount news and research showroom sample sales for incredible deals.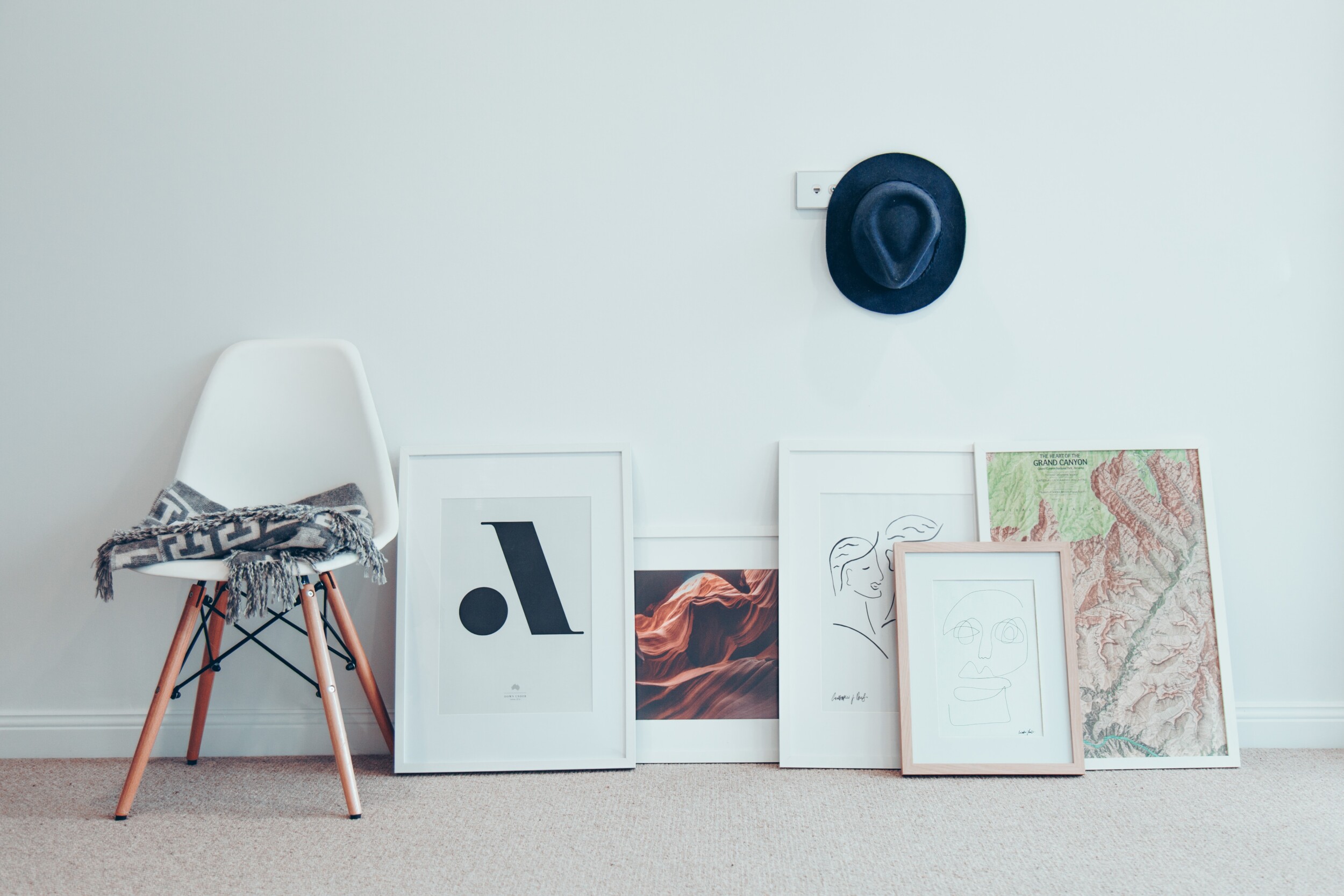 Get Resourceful
If you don't have a budget at the moment, and you need to save up for the bit of inspiring furniture, grab something for nothing in the interim, rather than wasting money on cheap furniture.
Forgo cheap furniture websites and set your sights on online marketplaces where you can pick something up for free – like Craigslist and Marketplace as people are always giving away cheap furniture online locally.
Now that you know how to tell cheap furniture apart from the more expensive, better quality finds, let's have a look at where you can save money and where you should invest.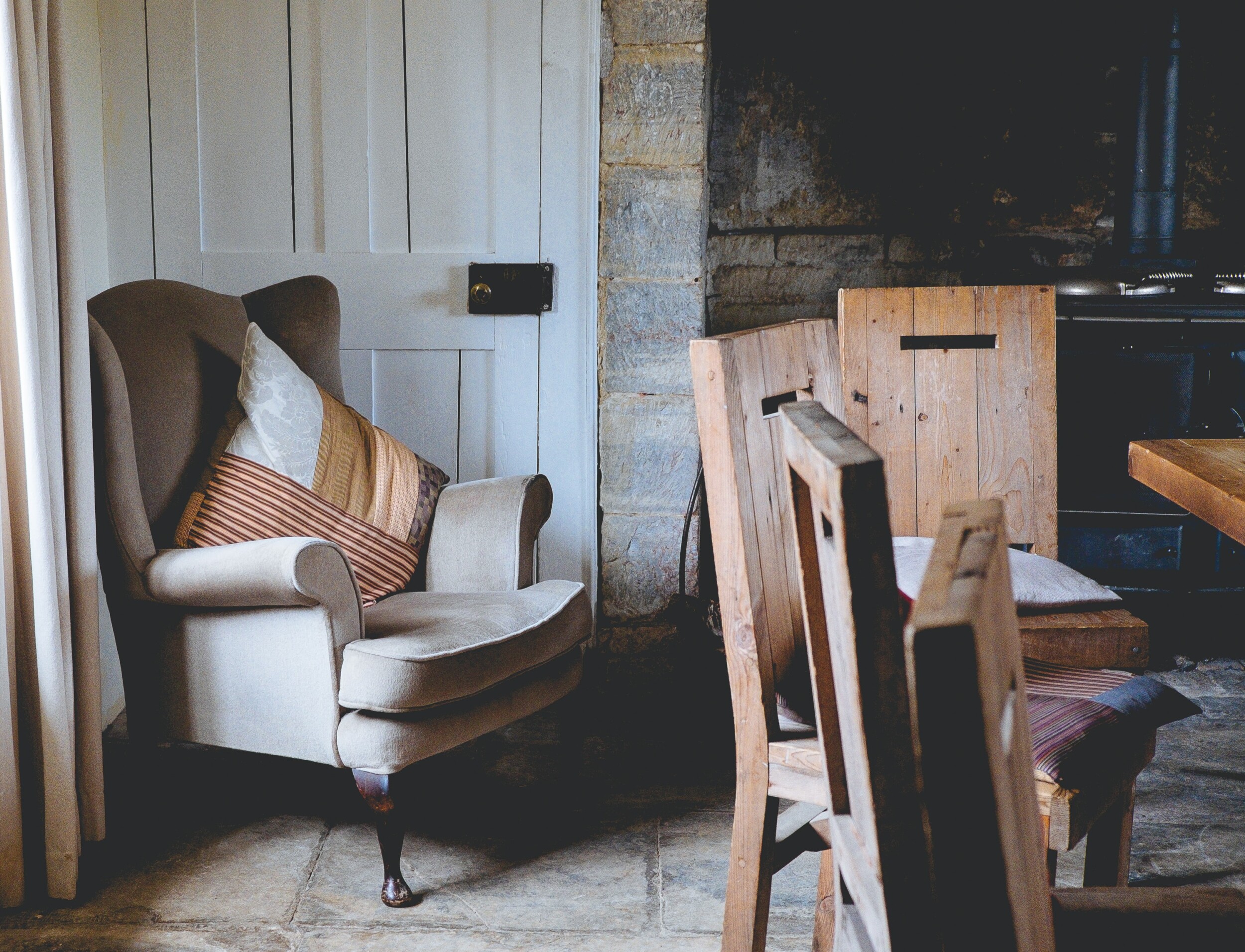 Spend Your Money On…
A good rule of thumb is to spend money where you spend your time. The items of furniture you use the most you should be spending the most money on – there's no point going for cheap furniture from cheap furniture stores if you are just going to end up replacing it in a year's time – and worse, if you end up being uncomfortable.
The Sofa
Your sofa is the most important part of your living room and it's where you spend most of your time. Buying cheap furniture sets will only end up costing more money in the long run – bad quality sofas sag, rip, the fabric stretches, and they look less than fresh in a small amount of time.
Selecting a higher quality sofa will last you longer, and if you choose a classic and flexible style, you can get it re-upholstered for quick room refreshes.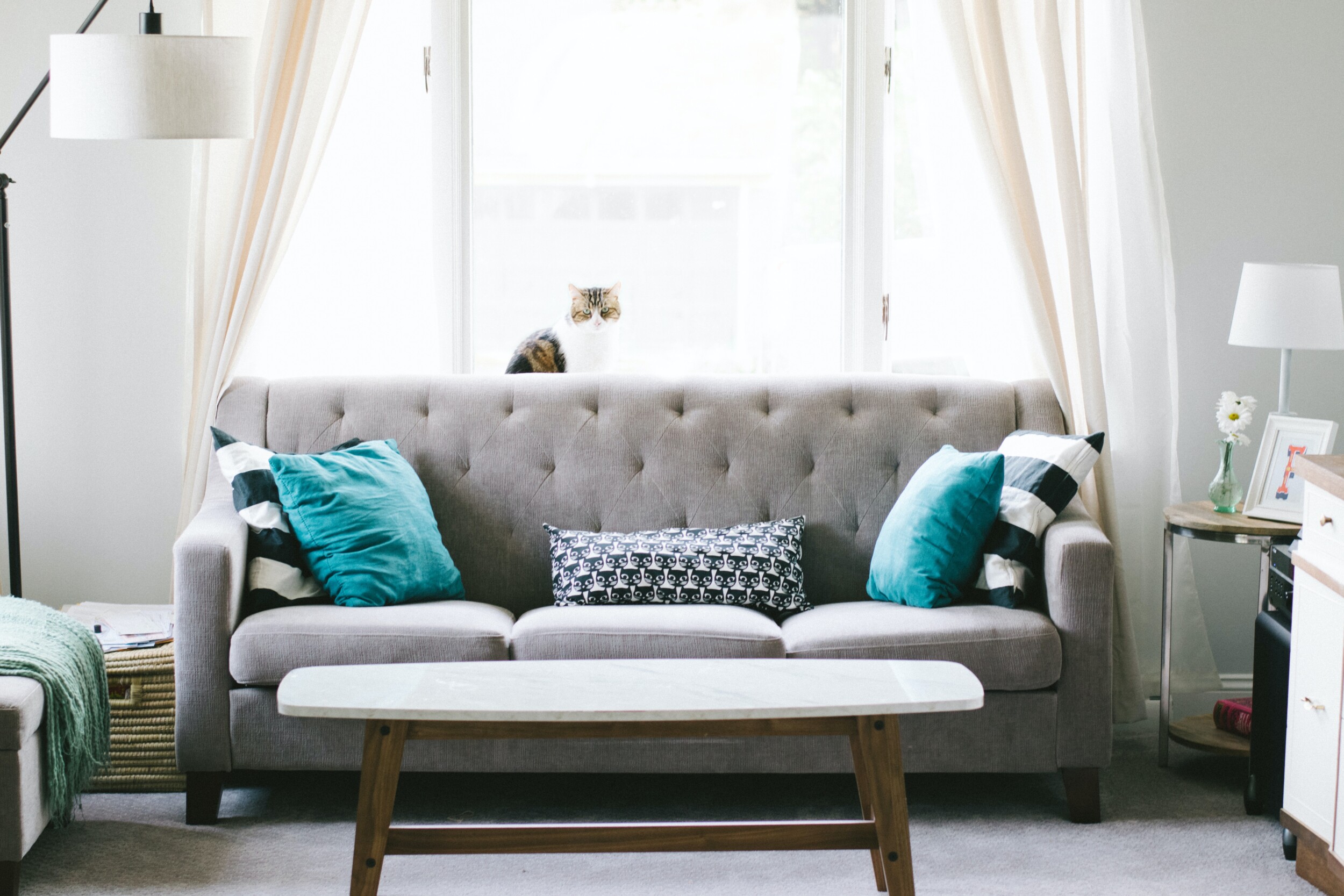 Your Bed
Since we spend a huge amount of time in our beds – about a third of our day – you need to be comfortable. A bad bed can wreak havoc on your back and play games with your comfort and mood.
Spend wisely here and invest in comfort and support; make sure you have a comfortable headboard and a sturdy bed base. You want something you can trust – something cheap bedroom furniture just can't do.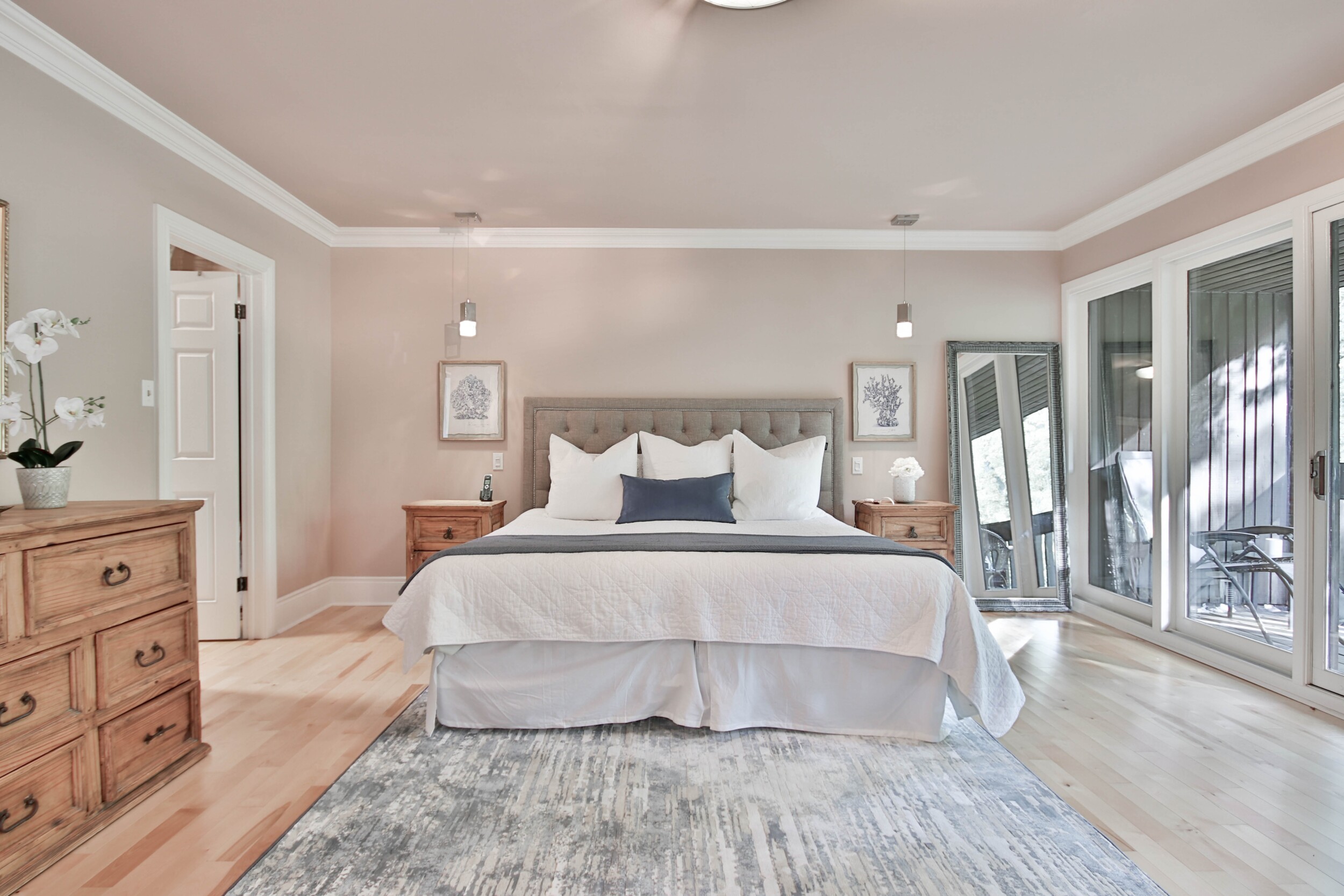 Coffee and Dining Tables
Since coffee tables and dining tables get a huge amount of use on a daily basis, you shouldn't buy cheap furniture that will scratch and tarnish easily, so skip fast-décor cheap furniture online and smartly invest in quality coffee and dining tables.
Think of it this way, you'll get way more use for your budget from furnishings that are of unquestionable quality than with cheap furniture that can't withstand daily usage.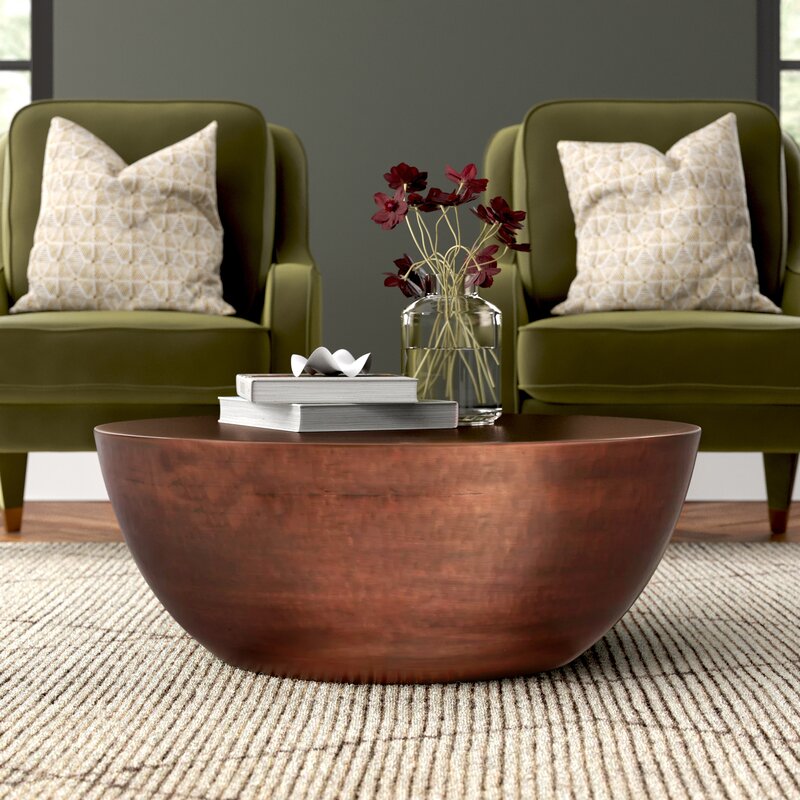 Save Money On…
Not everything needs to be expensive and high quality – if you need to save, there are a few great alternatives to Ikea and fast-décor outlets that are sure to inspire your search for cheap furniture that still packs a visual punch.
Side Tables and Night Stands
You can find great looking nightstands, side tables, and consoles by searching for 'cheap furniture sets' and 'discount furniture near me' online, to score some real bargains.
And since they don't get the same level of everyday use as a coffee table does, side tables and nightstands don't need to be super hard wearing – they are often more for the look than they are for practicality, so don't fear cheap apartment furniture when it comes to items less frequently used.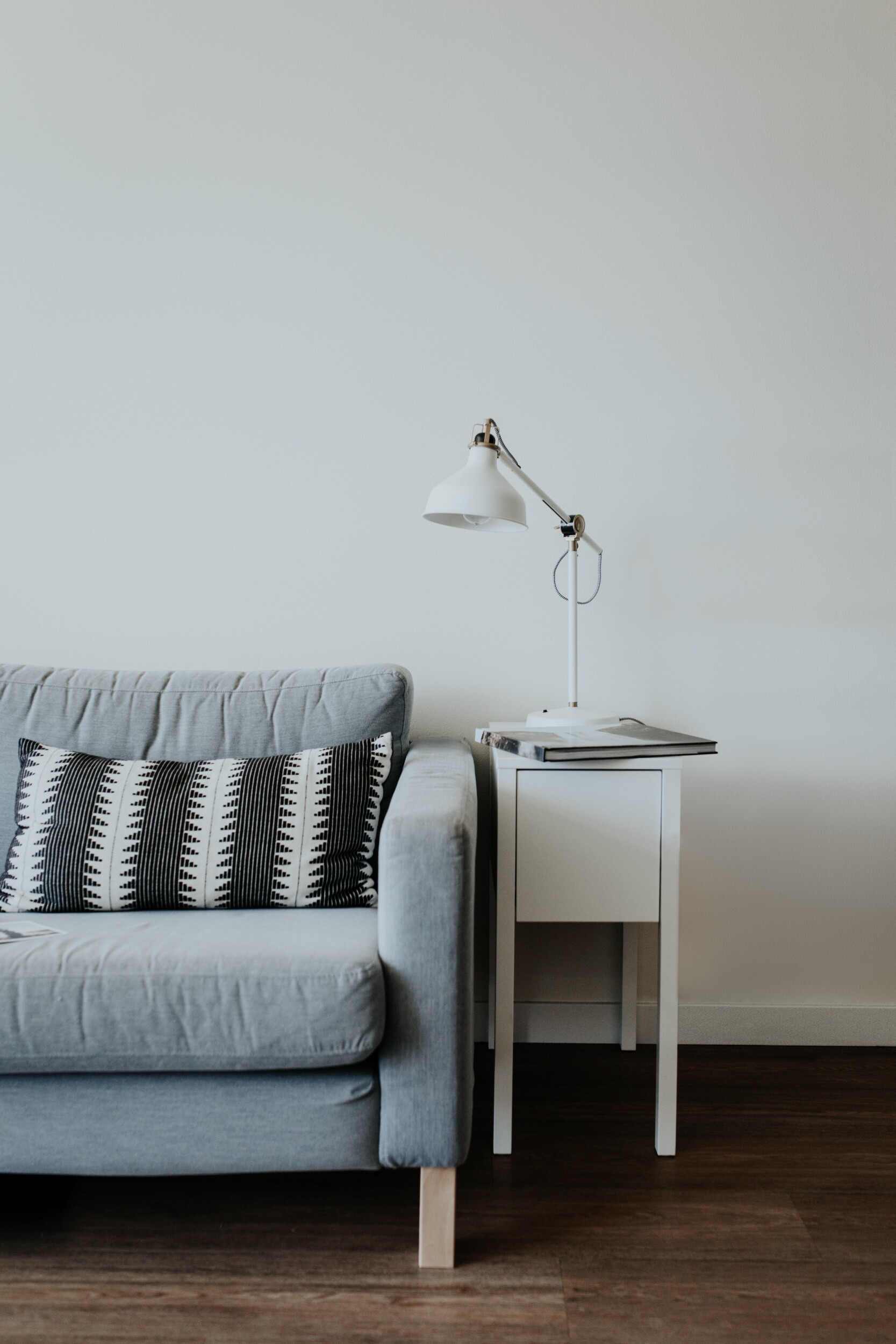 Lighting
Cheap lighting can look just as good as more decadent splurges as long as you select wisely and spend some time hunting around cheap furniture stores. If you're on a budget, there's no point in splurging on crystal light fittings while having to scrimp on more important aspects of décor.
If you find pieces in cheap furniture stores online that you aren't completely happy with, you can always give them a hit of paint for a customized cheap furniture revamp.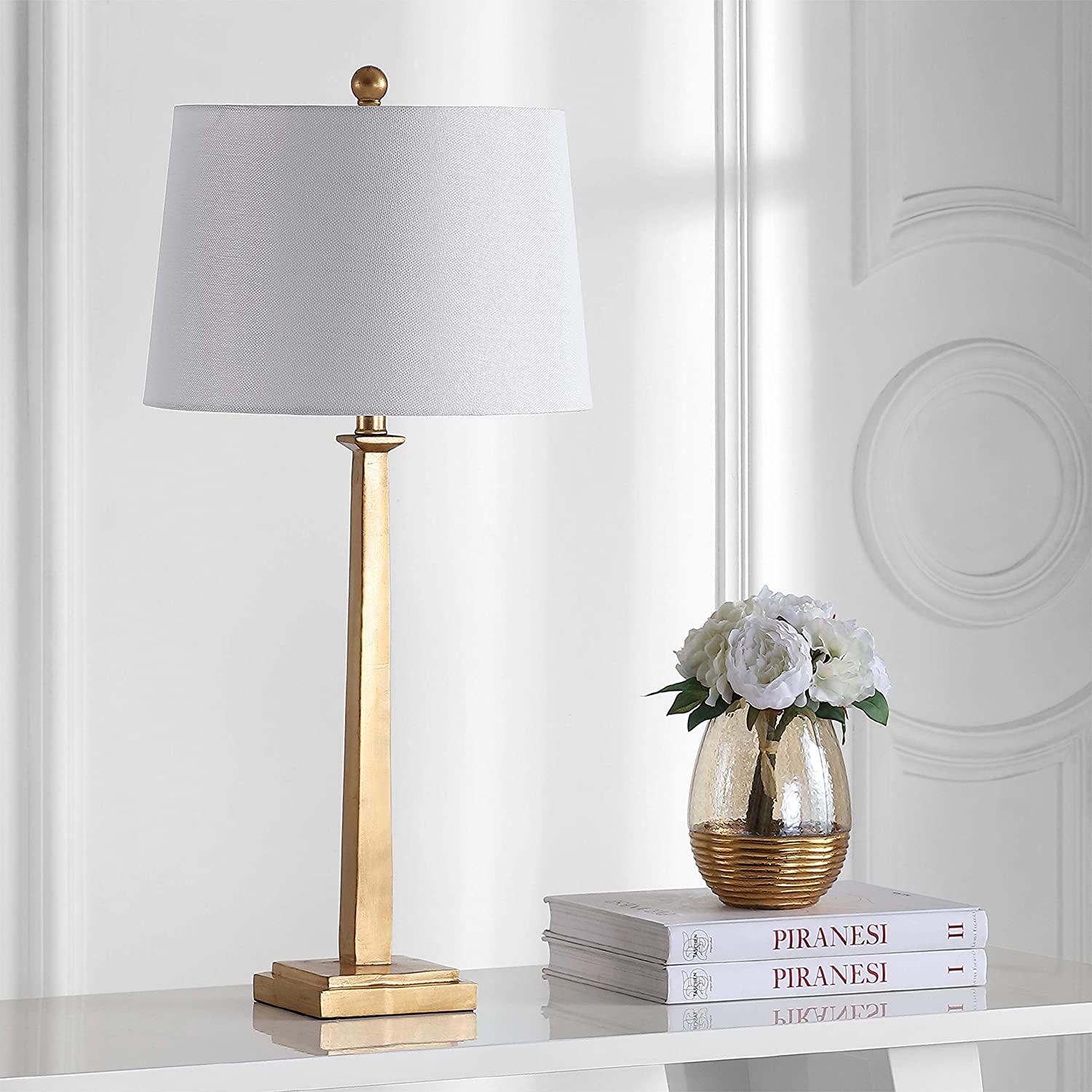 Accessories
You don't have to spend big to brighten up a room and add a personal touch. Thrift stores and online marketplaces are great for sourcing trinkets and decorative items to feature around your home as well placed accessories can help turn cheap furniture into an expensive looking piece instantly.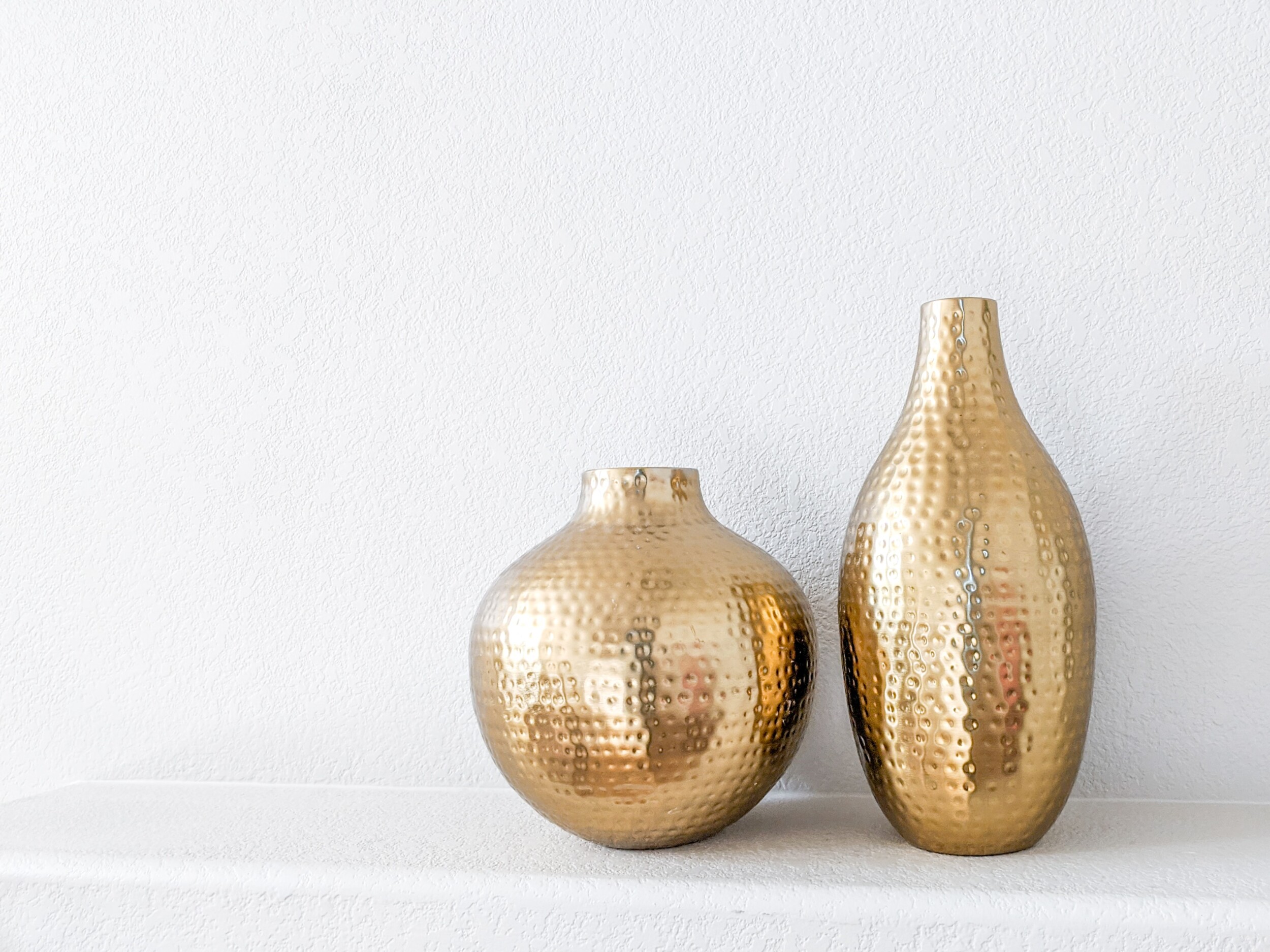 Other Ways To Add Interest Inexpensively…
Now that we've covered what you should splurge on and easy cheap furniture ideas, here are some savvy additions you can add to any room to make it look more expensive and feel much more luxurious with ease.
Hardware
When it comes to updating cheap modern furniture to make it feel customized to your home, our interior designers were quick to suggest shopping for inexpensive yet beautifully designed hardware replacements that can make a world of difference. The key here is to look for hardware that's sophisticated and grown up in appeal to make those inexpensive finds look and feel all the more luxurious. That said, be sure to avoid any themed hardware no matter how cute they are or how close they hit home.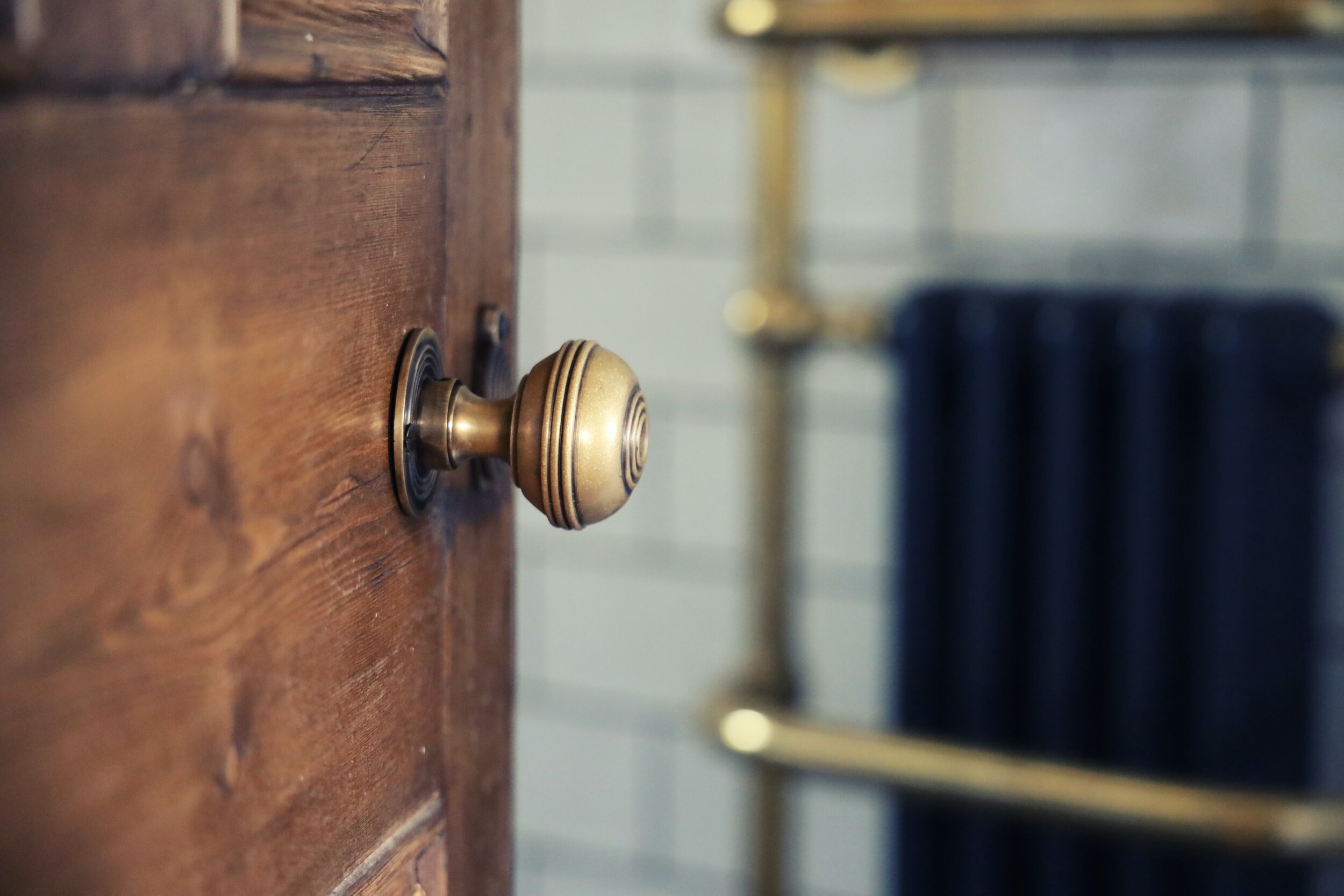 Repurpose What You Have
Before you set about shopping for cheap modern furniture, our decorators suggest a taking quick scan of your home from room to room to see what you can move around and give a second life to.
Because when it comes to deciding on cheap furniture vs expensive furniture, the later should and always will win as nothing comes before quality, well-made furnishings. So before you donate that heritage Queen Anne dresser, think about where else it could look great and make sense in your home.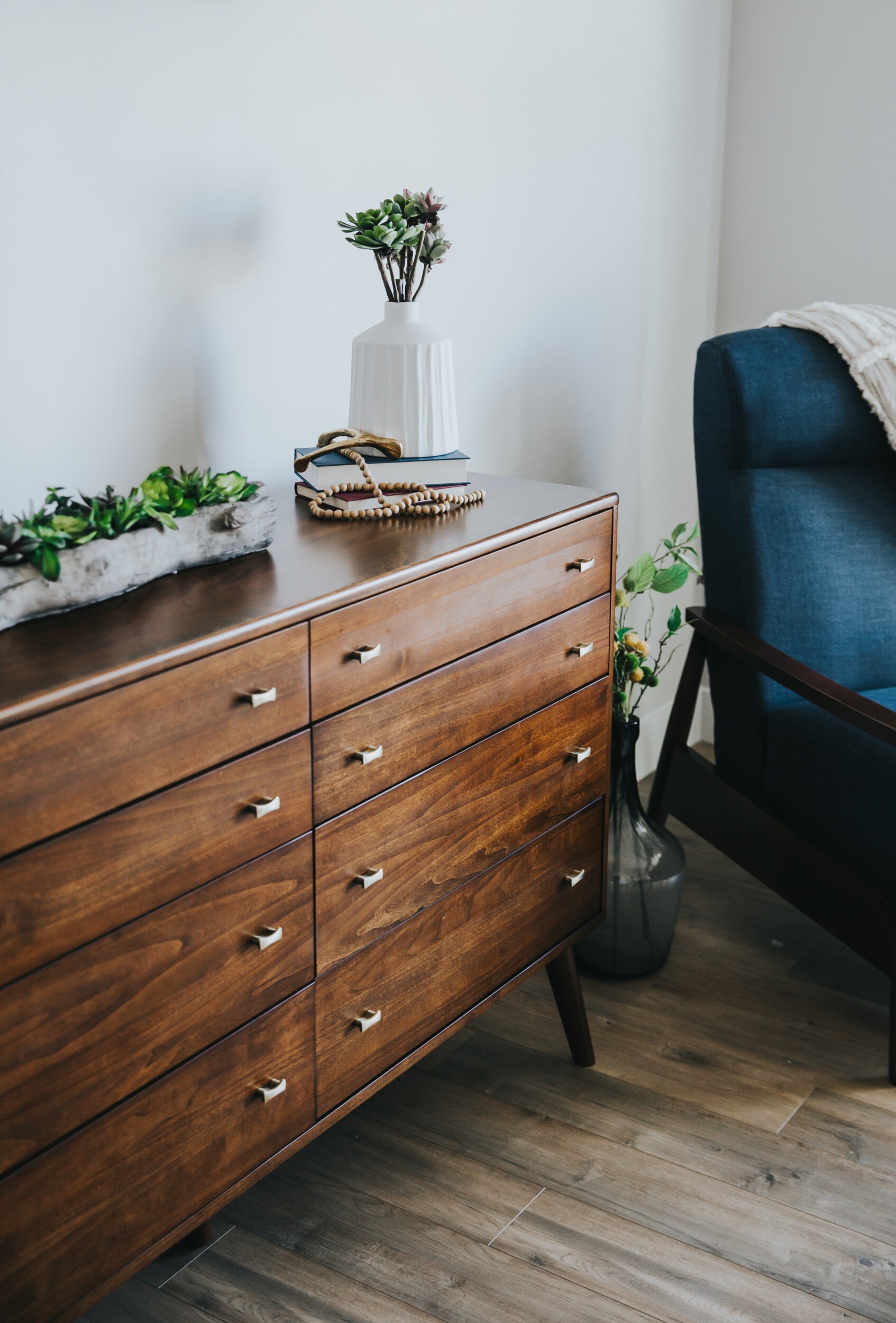 Bring In Art
To give your home the feel of it being realized with expensive furniture, do consider ways to add everyday glamor to each room, such as with affordable and easy to source framed art and sculptures.Art can make any space appear more energetic, brighter, and best of all, more expensive and luxurious. Plus, since there's an endless variety of art prints easily available at a myriad of prices, you'll have many more options to chose from unlike you do with cheap furniture. So go for bold and outfit your home with statement-making prints paired with intriguing frame silhouettes and finishes.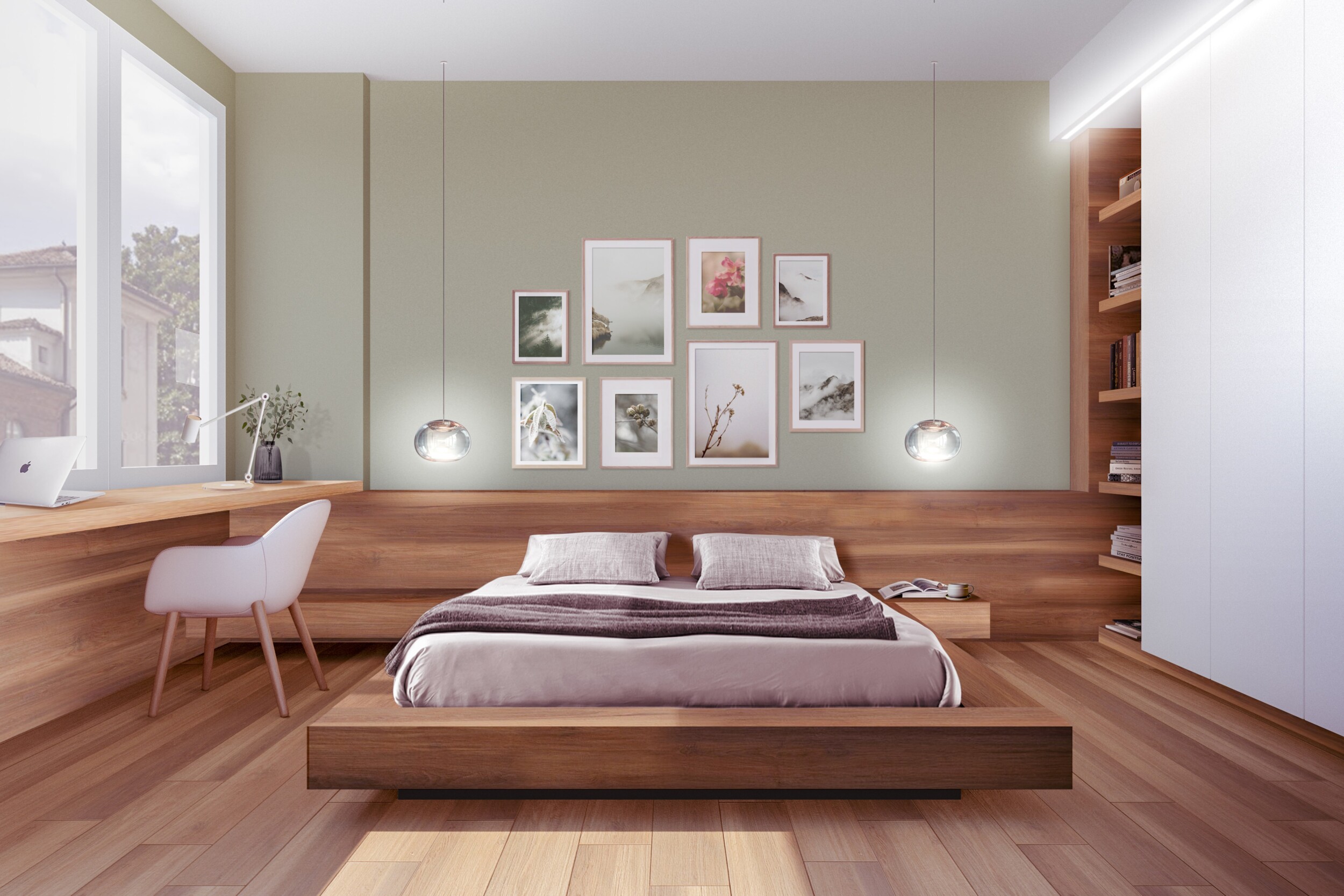 Bring In New Lampshades
To make your newly purchased cheap living room furniture look all the more refined, another trick you can easily manage with success is to switch out the standard generic lampshades provided for lampshades with a much more rich feel. And by that we mean that it can literally take just a simple black ribbon to make any lampshade appear all the more luxe.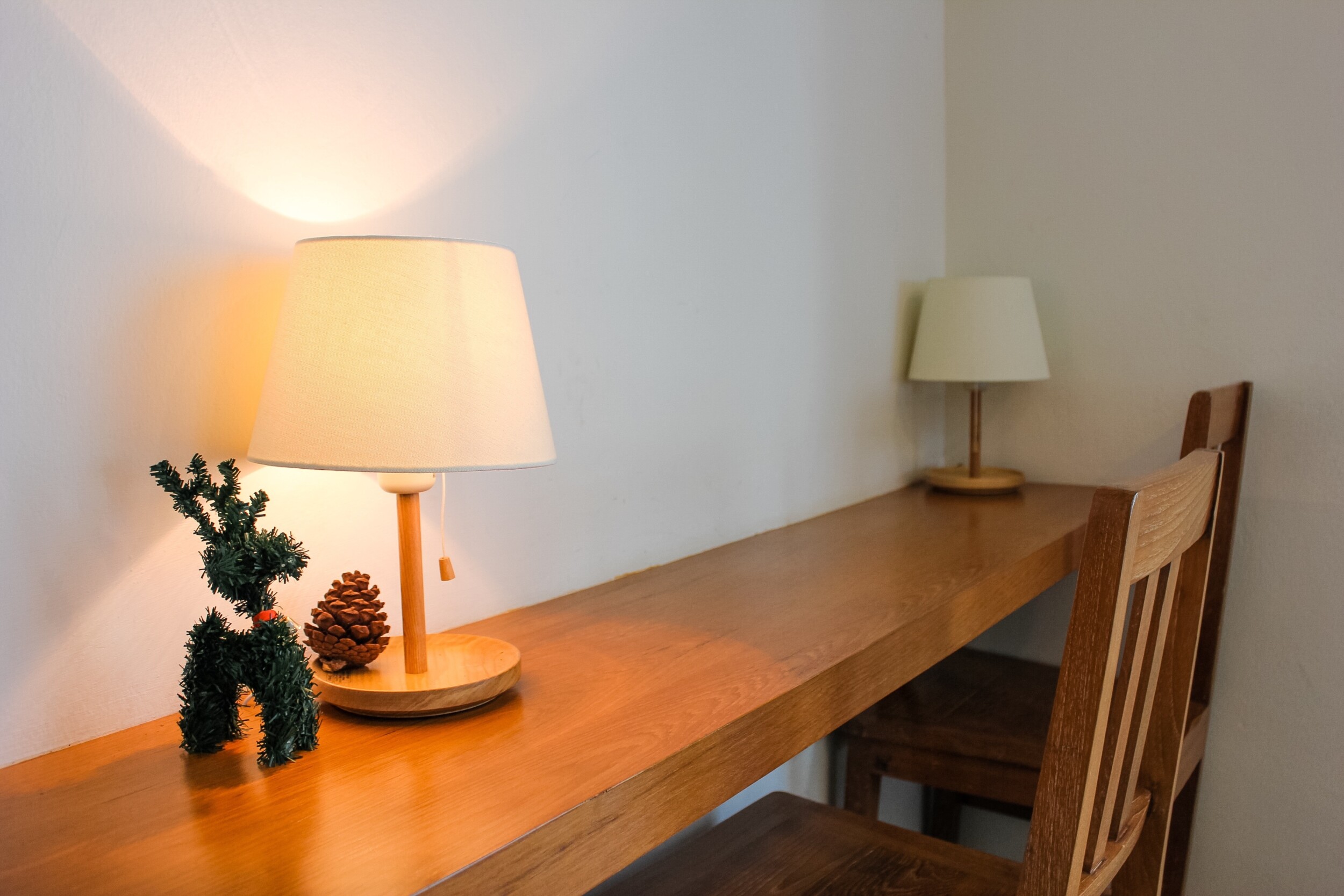 Pillows And Throws
Easy to source and switch out as time goes by and your tastes change, adding pillows and throws is a surefire way to easily elevate cheap furniture ideas for every room in your home. Plus they'll work to help add a sense of personality, pattern, and play to even the simplest of straightforward, basic furnishings.
From covering a generic Ikea sofa with a vibrant textile to placing poufs and throws all around, these add-ons can make all the difference when considering cheap furniture ideas for living room with ease.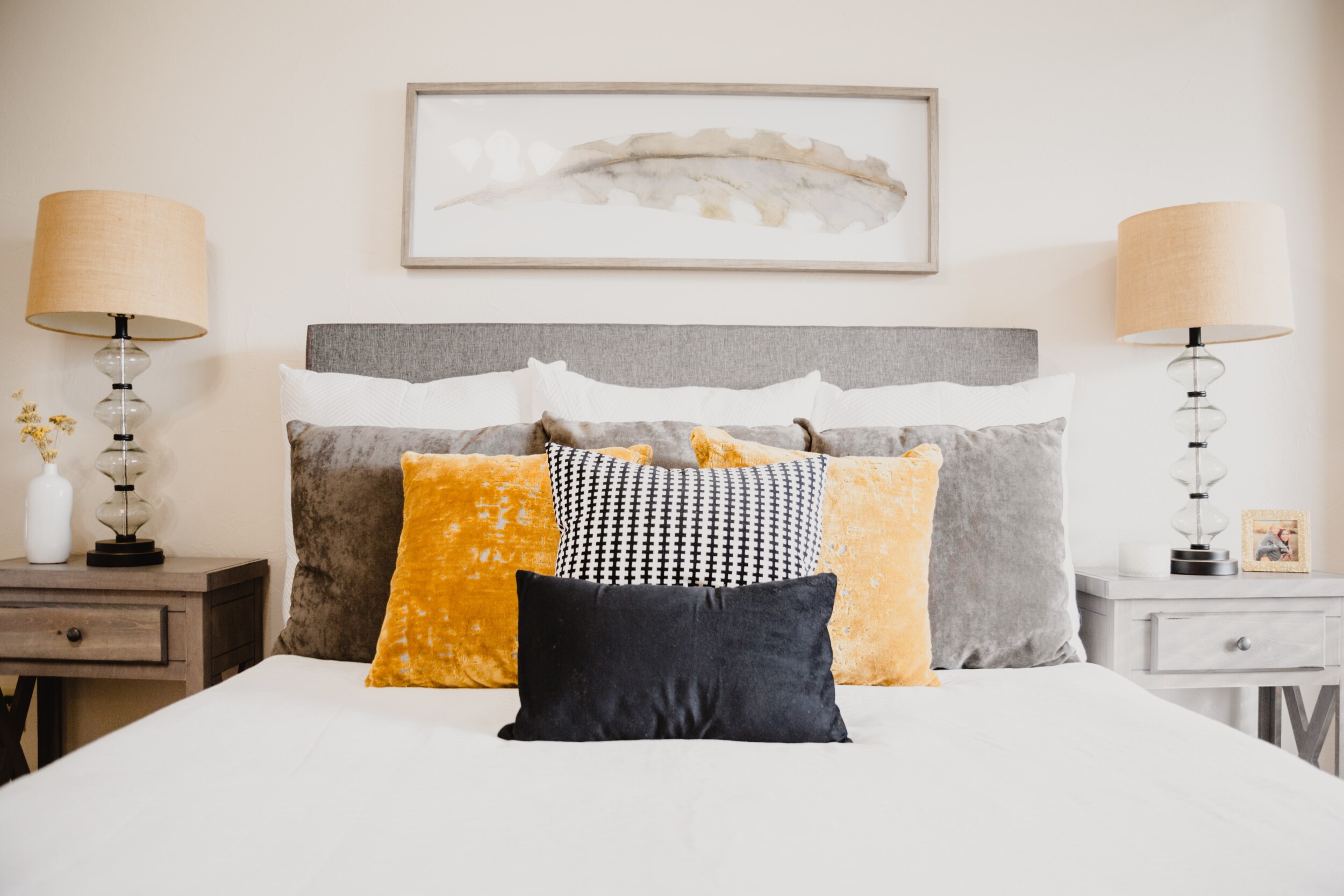 Bathroom Towels
Another route when considering cheap furniture ideas for your bathroom are colorful, patterned towels. Whether they're striped, graphic, or solid, statement-making towels are a great inexpensive, and practical way to add decorative elements into this much used room.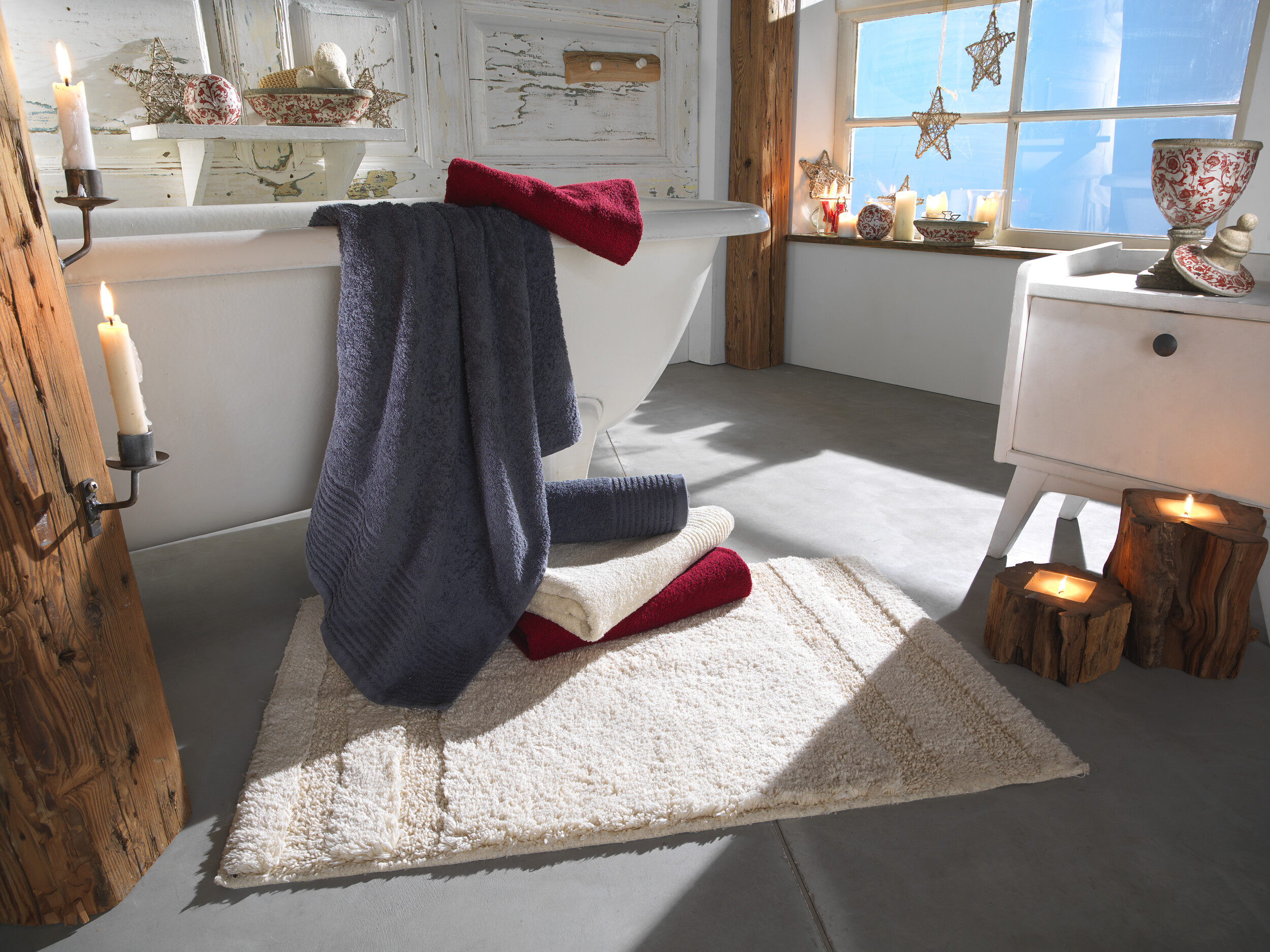 Window Treatments
Another savvy route for mastering cheap furniture ideas for living room is to dress your windows with treatments that will boost the rooms sophistication factor instantly. Rather can leaving your windows untouched, consider window treatments styles that are within budget.
They'll work to add privacy and reduce daylight while elevating the room with beautiful design.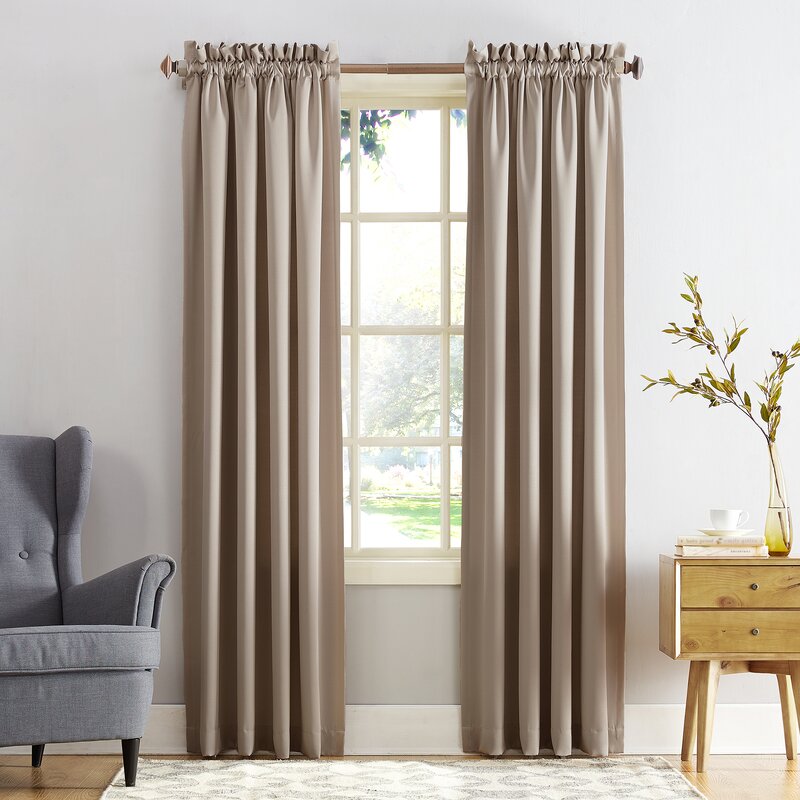 Stack Coffee Table Books
Use a selection of coffee table books to add personality to cheap furniture ideas that will highlight your collection and work to add layers and color in an artful manner in any room.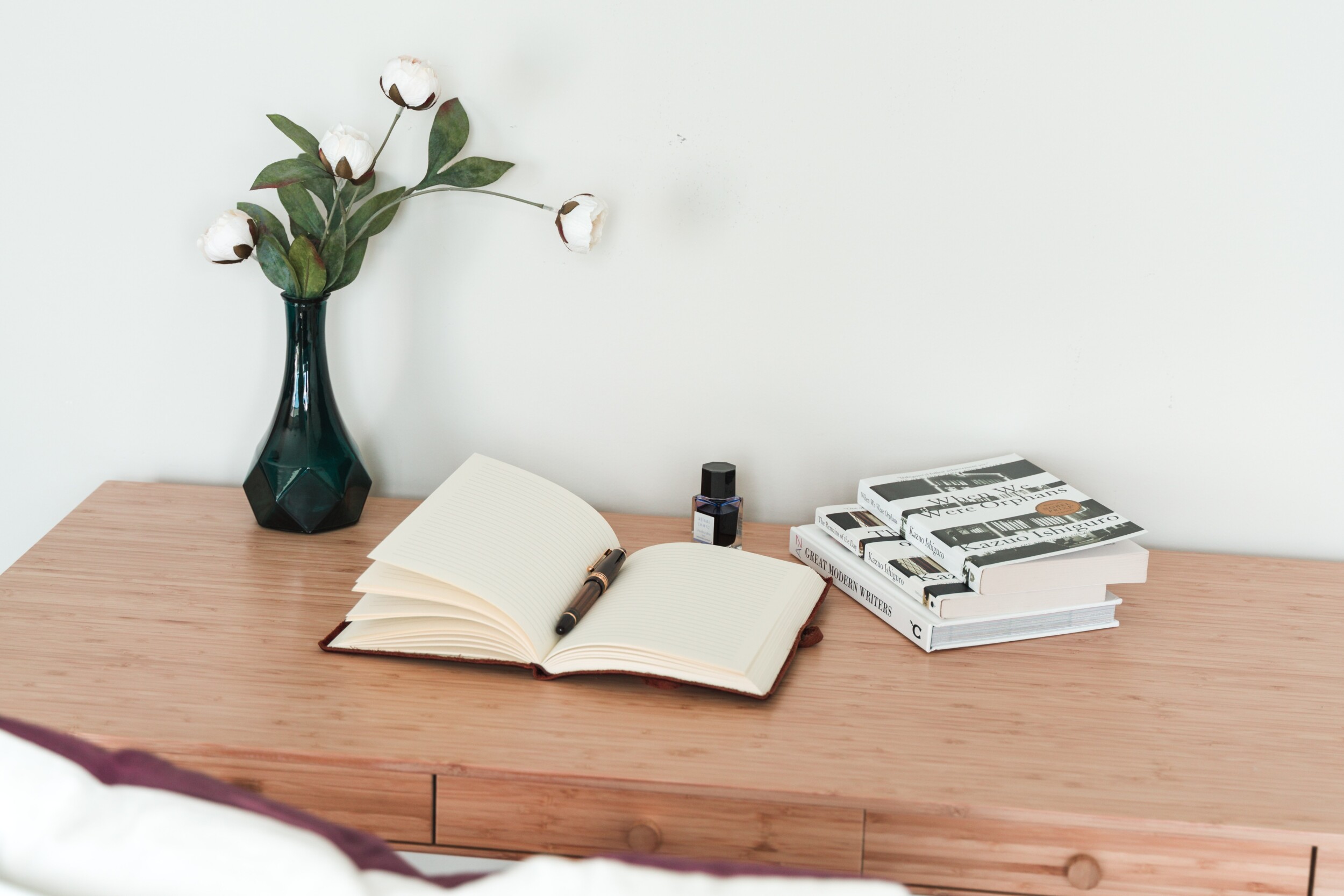 Decorative Objects
Have an empty mantle or a tabletop that needs some color and decor? Upgrade cheap furniture ideas by bringing in vases, vessels, catchall trays, and the ilk with a common color tying everything together for a consistent statement.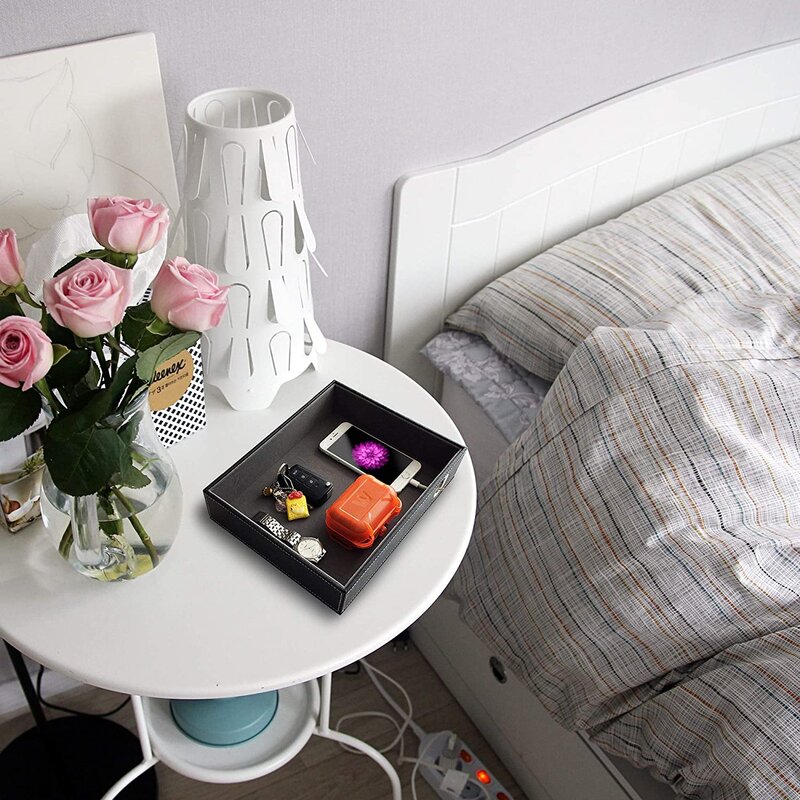 Create A Focal Point
Every room needs one and your's should too. Create at least one focal point to keep the eye focused on one major decorative element like a piece of art or a tapestry to make cheap furniture ideas for living room look all the more expensive while helping the eye to avoid not so significant furnishings.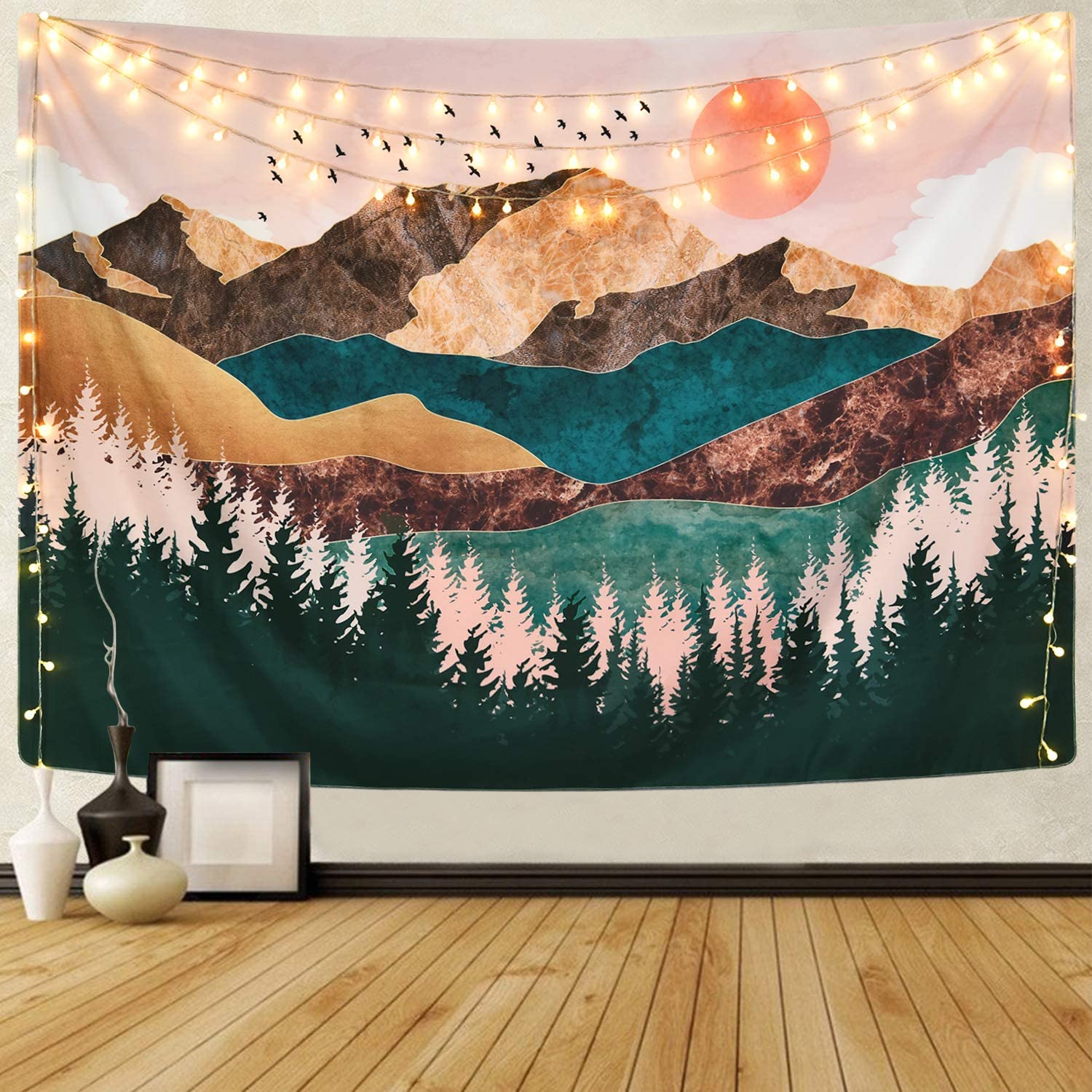 Add An Accent Wall
Another way to make cheap furniture ideas look all the more expensive is add an unexpected colored accent wall in a room for more layers and depth. Plus, you can easily and inexpensively update an accent wall to your liking.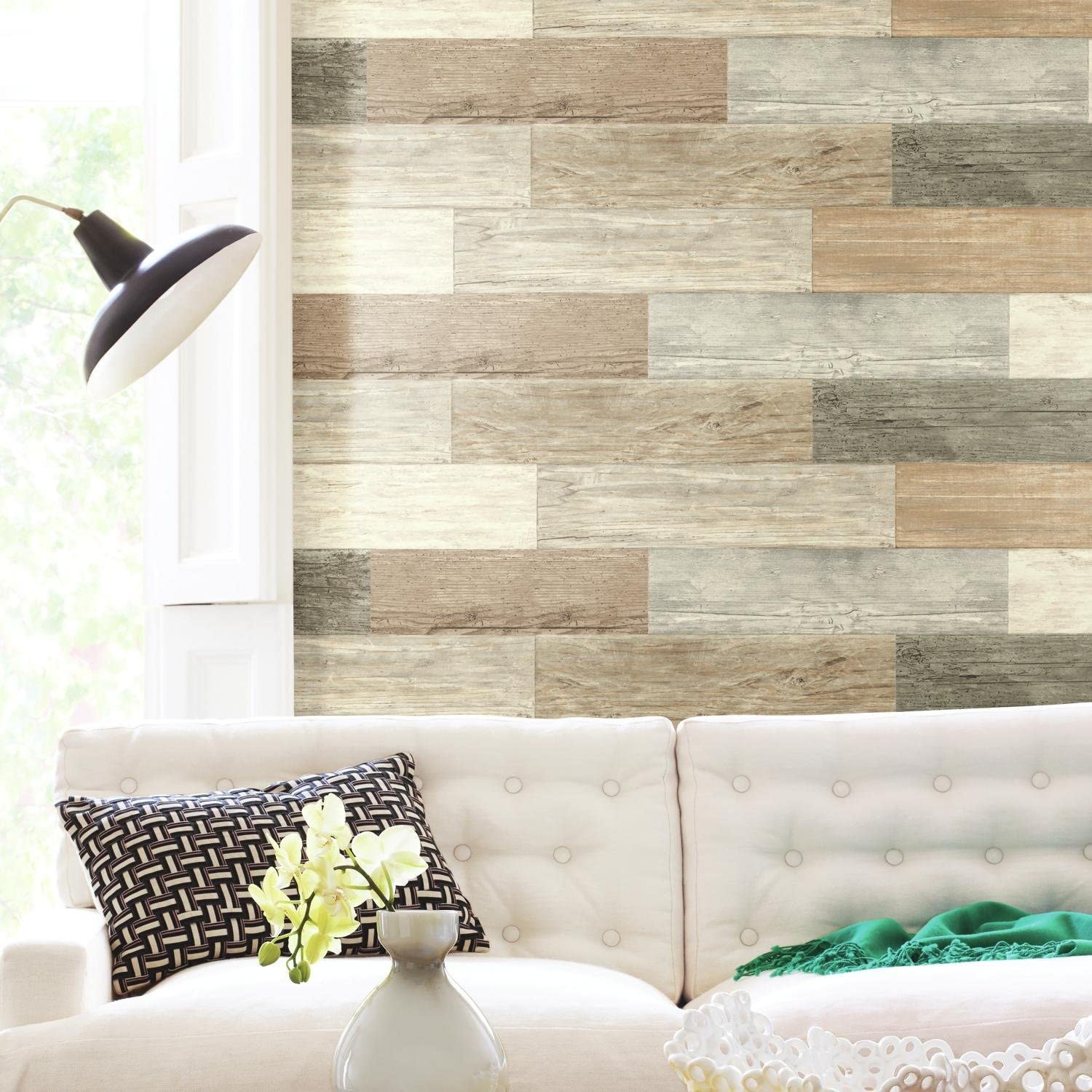 Mirrors
Though mirrored furniture is often expensive, mirrors are a great alternative for cheap furniture ideas as they'll instantly up the glamor factor, add more light, make a room appear larger, and will in general, trick the eye into thinking those cheap furniture ideas for living room are a lot more expensive than they actually are.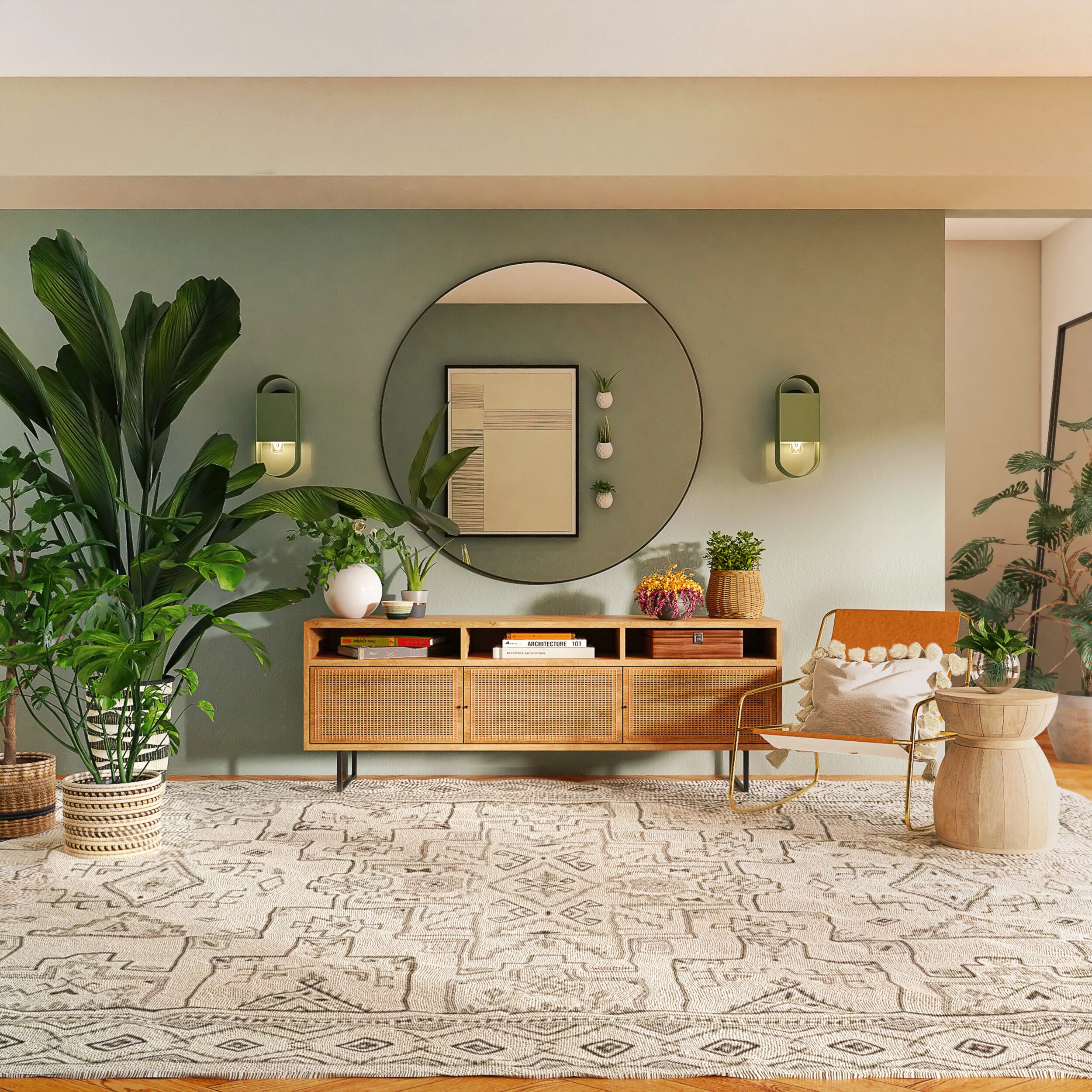 Plants
Another inexpensive and easy to source decorative bonus, plants can instantly add vibrant energy and brilliant color to any room, and some can even do double-duty as they'll also work to purify the air quality of a room.