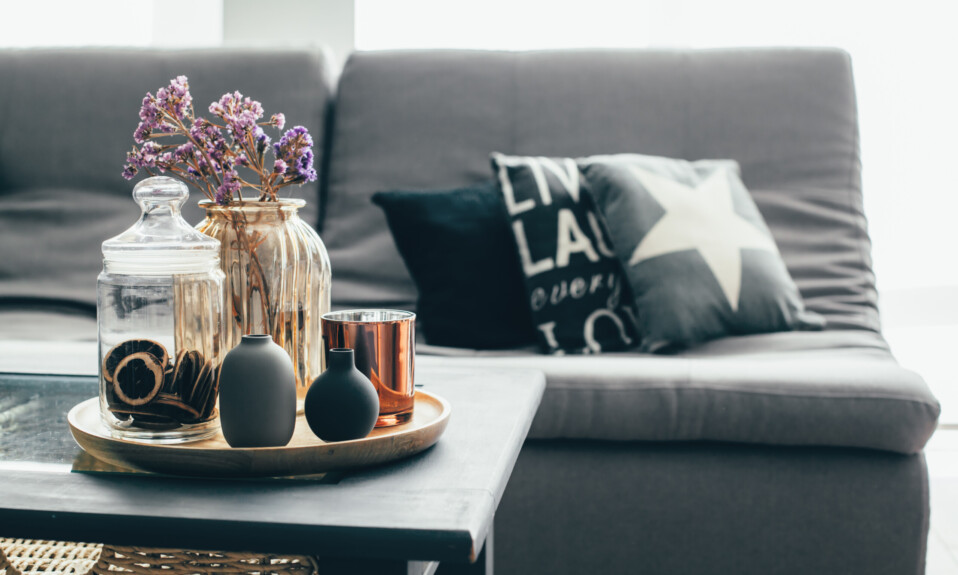 If you need some quick fixes and affordable home decor ideas to help your home look and feel more luxurious but are short on cues, you're destined to find inspiration with these notes culled from Décor Aid interior designers. Take in these savvy inexpensive home decor ideas to help you make the most of your home with the least amount of money.
As when it comes to affordable home decor ideas, sometimes all it takes is a little ingenuity. Whether cashflow is tight, or you need a quick fix before a renovation, these home decor tricks are sure to get you inspired.
A Fresh Coat Of Paint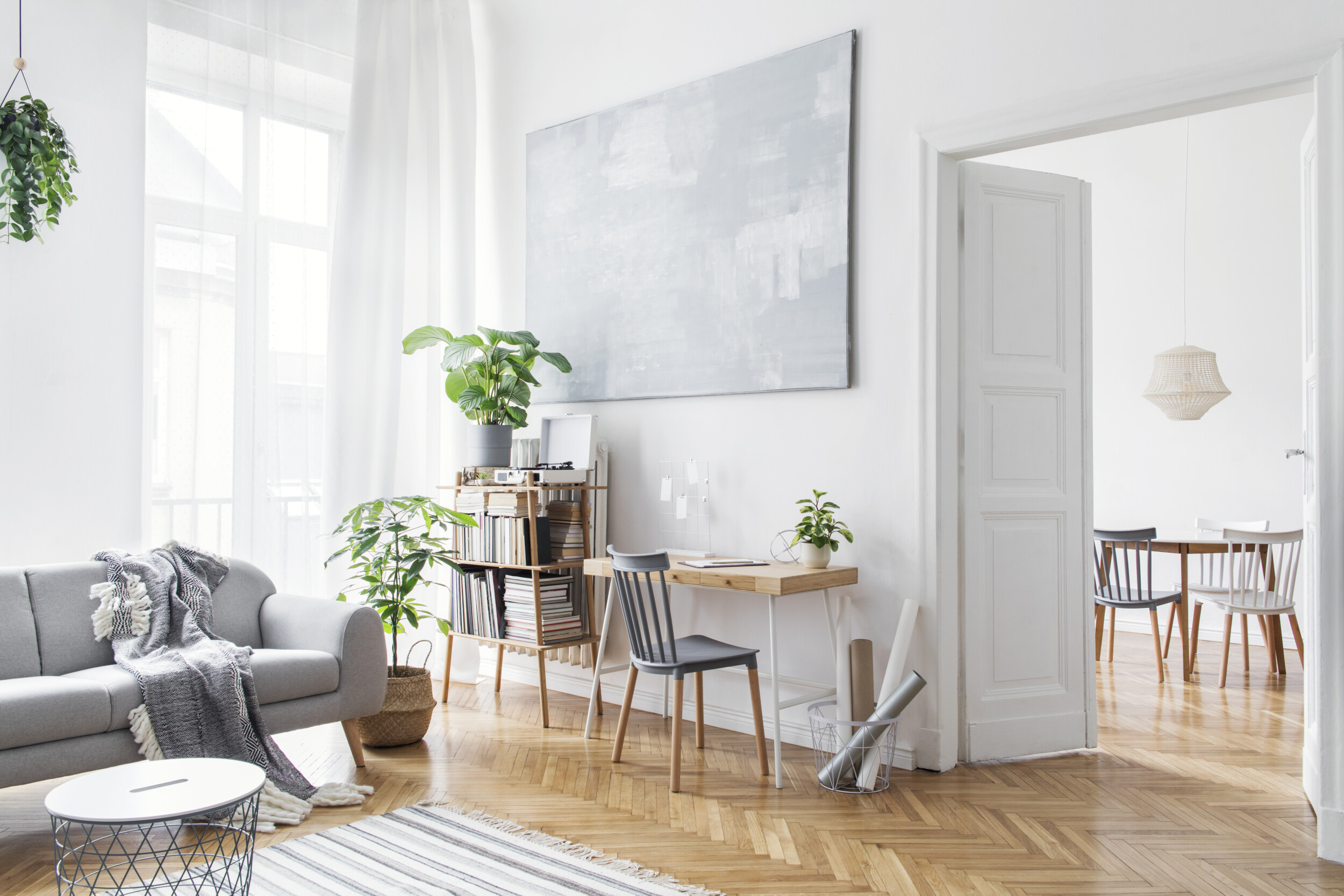 A simple home decor trick, yet one of the most effective is a fresh coat of paint. Giving your home a layer of fresh paint is sure to make it feel like new and it doesn't have to be ridiculously expensive either. Choose a clean, fresh color (off the shelf is always cheaper than having something customized) and update your walls. White is often the cheapest color and what home doesn't look great in white?
It might not be your dream decor, but it will make a big difference if you are updating your home for sale, or if you just want to freshen up your space. Home decor tricks like this will brighten up your home without the high price-tag.
Different Door Colors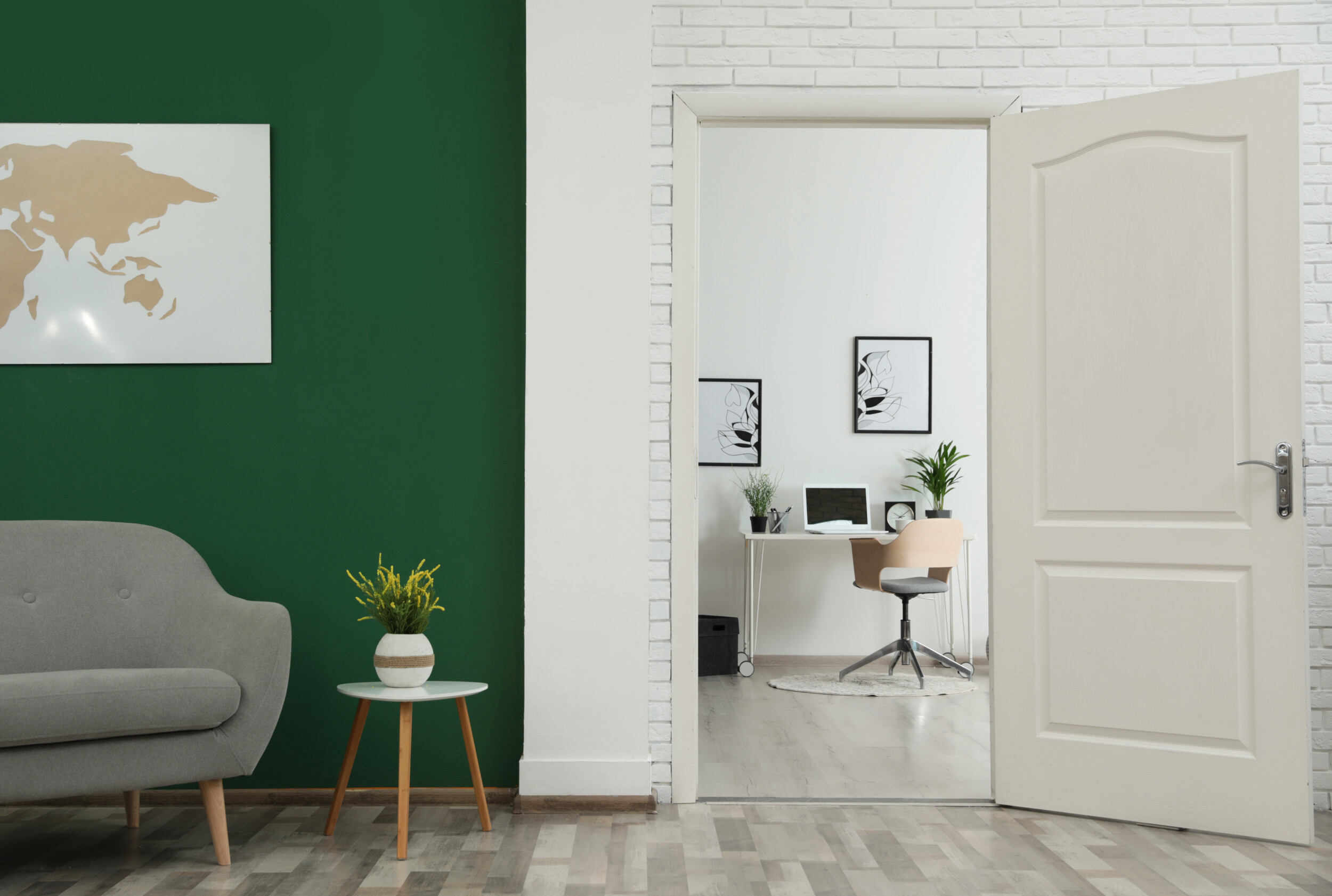 Doors are often forgotten when it comes to inexpensive home decor ideas. Switching up the color of your doors can make a big difference to your space and a color change in this manner will also make a big impact. If you have light walls, you might want to go for a contrasting dark paint color for your doors, like a glossy dark blue or even a black.
If you like a softer and more neutral palette, paint your doors in a muted beige tone or maybe a blush. Painting your doors a different color gives your home a unique edge – something a little different. After all, who said affordable home decor should be predictable?
Upcycling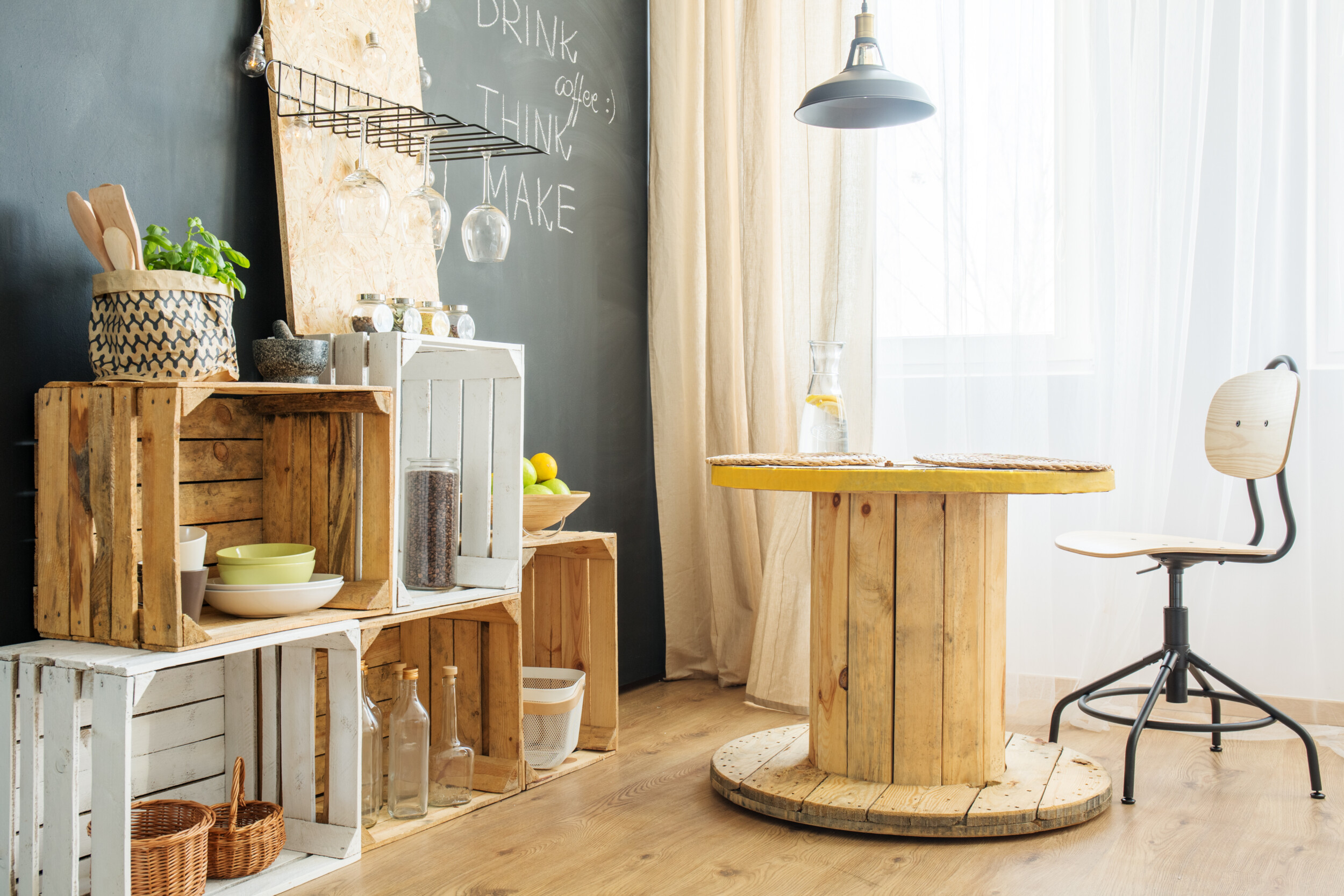 Upcycling is all the rage at the moment and it's a great way to elevate your home decor without the cost of new, expensive pieces of furniture. A fresh coat of paint, some varnish or a touch of furniture wax will update a piece of furniture in no time, at the fraction of the price of a brand-new item. When it comes to home decor, of course, furniture makes a huge difference, so if you can fill your home with some great new-to-you pieces, your place will be looking unrecognizable in no time.
The great thing about upcycling is that you aren't letting anything go to waste and you are creating pieces which are 100% unique and personal to you.
Estate Sales

Estate sales are a great outlet to score some statement-making bargains – when people are getting rid of a household full of furniture and furnishings, you can often find a steal. Just be sure to not to get caught up in the buzz and end up walking away with some wild furniture you don't have any need for in your home.
Take your time and take your tape measure, ensuring anything you are looking to buy will fit in your space. Estate sales are a great way to source inexpensive home decor ideas and you'll have a ton of fun going through them.
Chair Rail
A chair rail will add a distinctive upgrade to any room, especially if you have plain walls and you want to do something to add a bit of character to your space. Chair rails are a great cheap home decor solution, they can be sourced affordably, and they aren't too hard to install yourself, keeping the cost down even further. You can even buy moldings that you can stick straight onto the wall, saving you the trouble of a hammer and nails.
Paint above and below the chair rail with different shades of the same color to make even more of an impact in your room – this is one of the most effective of our inexpensive home decor ideas, making your room look endlessly impressive.
Feature Lighting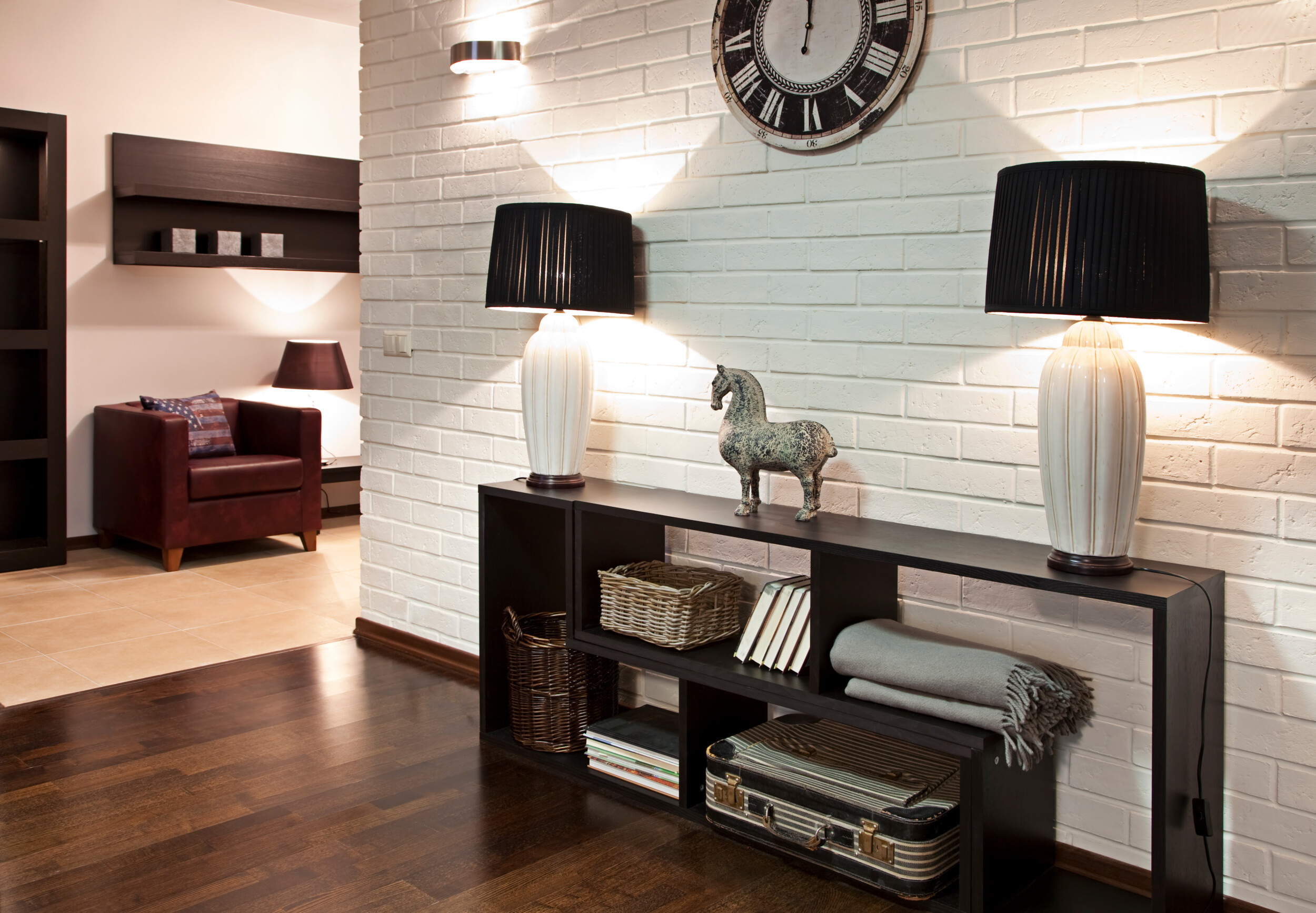 Installing feature lighting is great for inexpensive home decor ideas as you don't have to spend a ton of money to get a great effect from some statement lighting. In fact, we are pretty sure you will be surprised at how little you need to spend to make a big impact with feature lighting.
Lighting can completely change a room, so when it comes to cheap tips to decorate home, this one is one of the most effective. Choose a big, bold feature light that brightens up the room, or go for some interesting pendant lights to create needed depth and warmth in a room.
Vintage Store Finds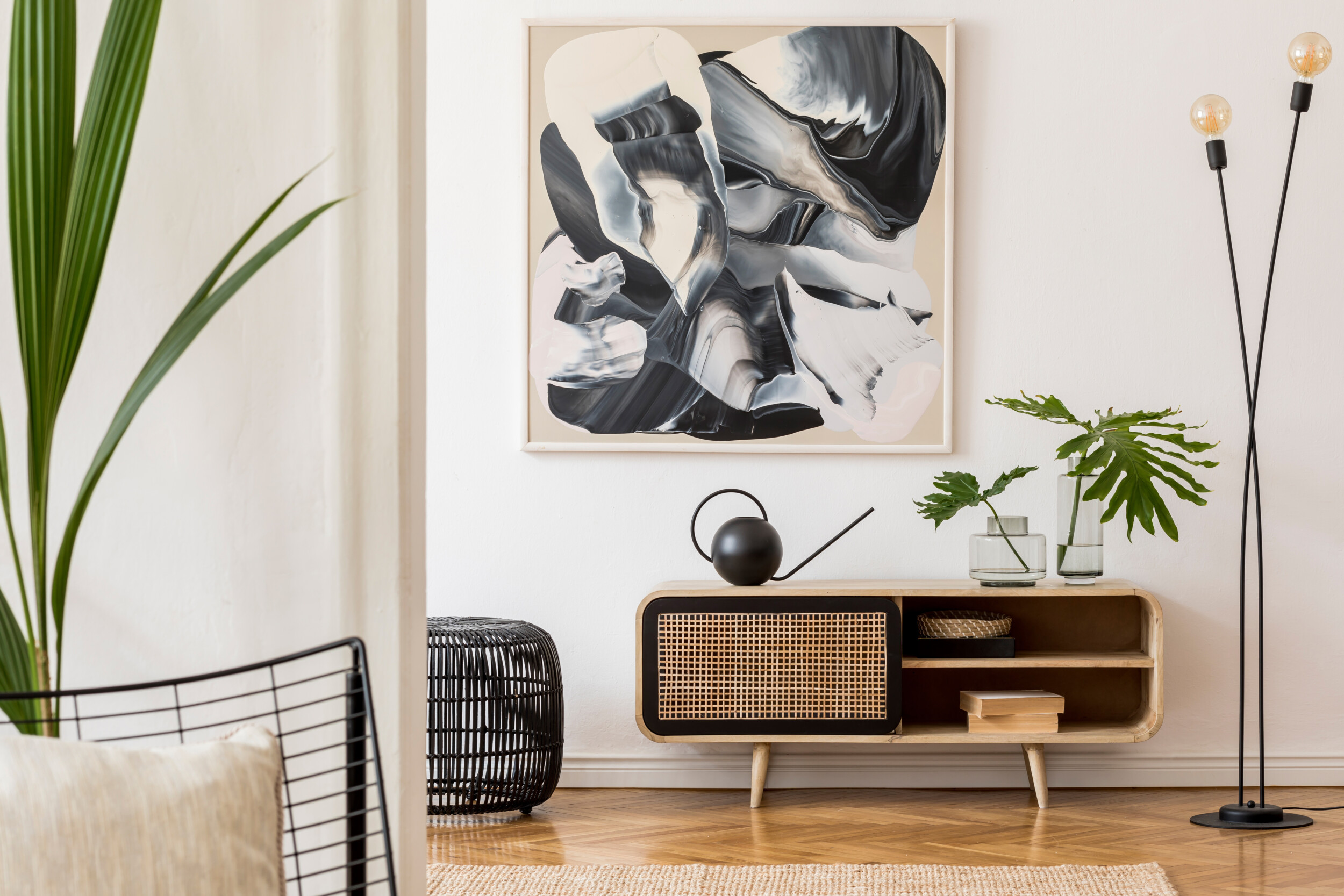 You'll be amazed by what you can find in a vintage or secondhand store when you are looking to update the look of your home. From mirrors to art to home decor to furniture, thrift stores are full of great finds if you are willing to make the effort and look and hunt around for them.
Make sure you browse on a regular basis, as the stock changes constantly and you don't want to miss out on any good finds. There will be scores of well-made finds that you can use to update your home on a budget – thrift and secondhand stores offer the ultimate of all cheap tips to decorate your home in a unique manner.
Paint Your Ceiling
Everyone forgets about the ceiling, including leading architects. Considered the 5th wall, it shouldn't be ignored and left painted a dull shade of bland white – do something different and employ this (one of our favorite home decor tricks) and paint your ceiling a different color. By all means, keep the rest of your room a plain and simple color, but make a real impact with this cheap home decor idea above head.
Choose a color or paint graphic panels which will be in-keeping with the rest of a room, but don't be afraid to go for something bold and bright. As you know, a fresh coat of paint is one of the most inexpensive home decor ideas (especially if you are into DIY) around, and it will make your home feel like a completely different space altogether.
DIY Artwork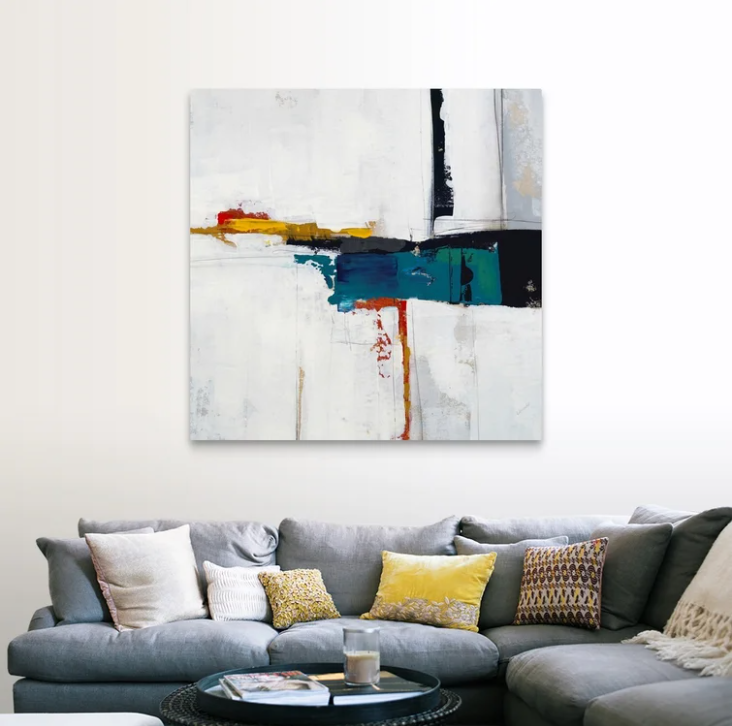 A great way to update the spirit of your home decor is via expressive artwork, but artwork can be notoriously expensive and can end up costing a small fortune just for a couple of simple pieces. A quick solve around the cost of artwork is to turn artwork into a cheap home decor fix by creating it yourself. Look throughout your home for inspiring pieces that could make for stunning art – think about prints and posters you've amassed, record covers, pages from books or magazines, kids' artwork or you can even dry some flowers, press and frame them.
You can source picture frames from discount stores for next to nothing and frame your artwork in an interesting mix of frames. Another cheap home decor trick is to paint mismatched frames so they are all the same color, giving your artwork a sleeker, more unified look.
Decorative Display Shelves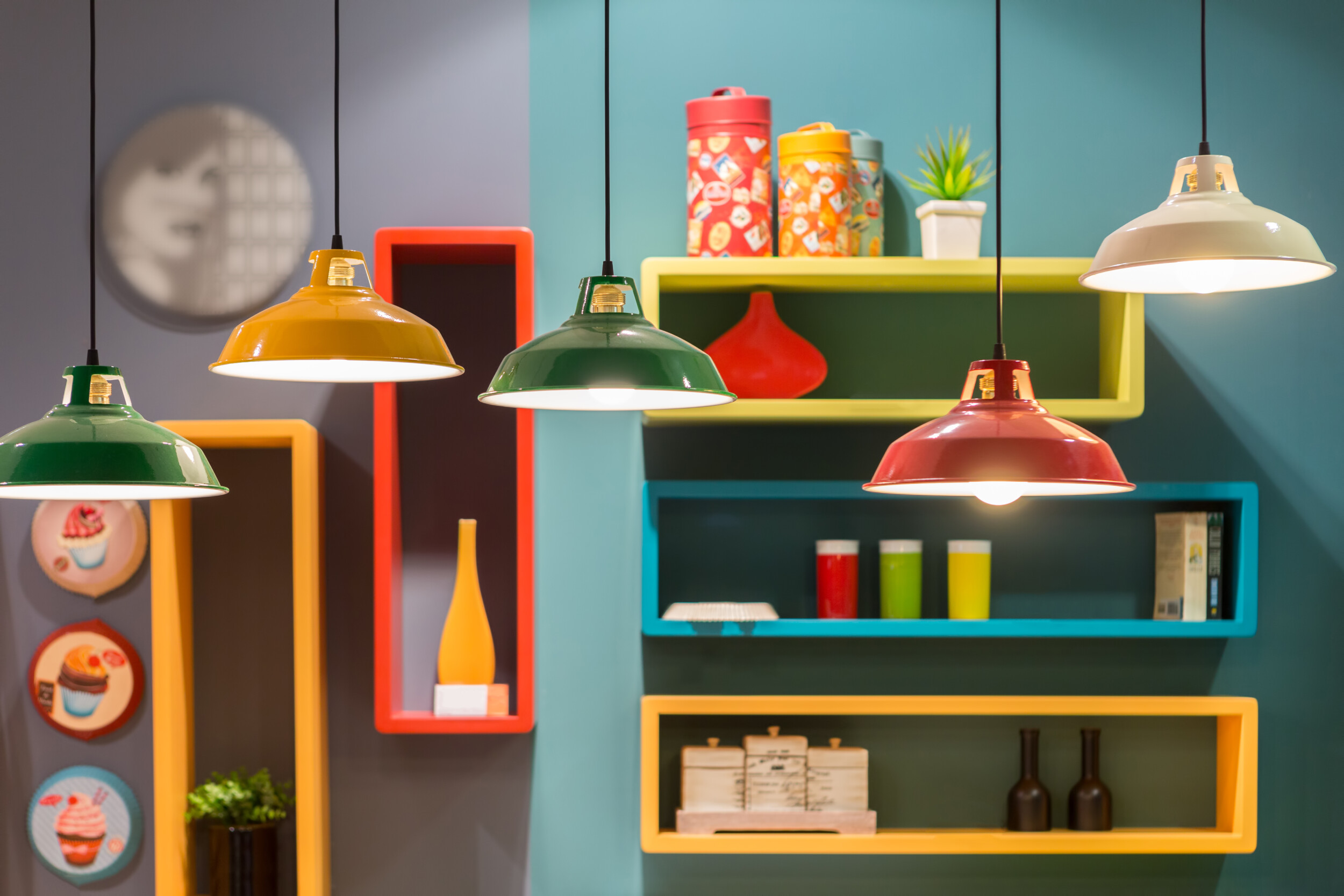 Affordable and easy to install shelving can be picked up in just about any homeware store and DIY shops at a very low cost, making them a great low-cost home decor furniture solution for your home. Affordable home decor that makes the best use of wasted vertical space doesn't get any better than shelving units – install different shelving to create the effect you desire in your home, from long, across-wall shelves to display your prized possessions to box-shelving to display books to staggered shelving to make a distinct feature.
You might not think that extra storage and shelving would make for impressive and affordable home decor add-on, but the results will truly speak for themselves.
Floor To Ceiling Curtain Panels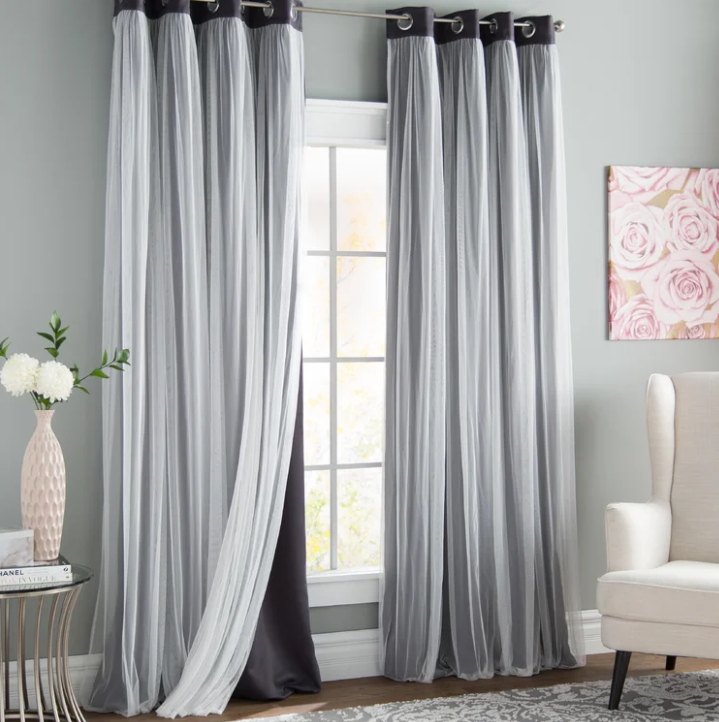 You can easily source attractive and affordable window treatments just about anywhere, but even better when you opt for dramatic full-length panels that are sheer to let as much natural light in as possible.
And if you're looking to make a small room appear larger, consider extending the width of your windows for a statement-making faux look that'll make it feel as though you have a luxurious wall of windows that know one will look twice at, if you opt for darker panels that also cover the walls on each side.
Display Your Cherished Collections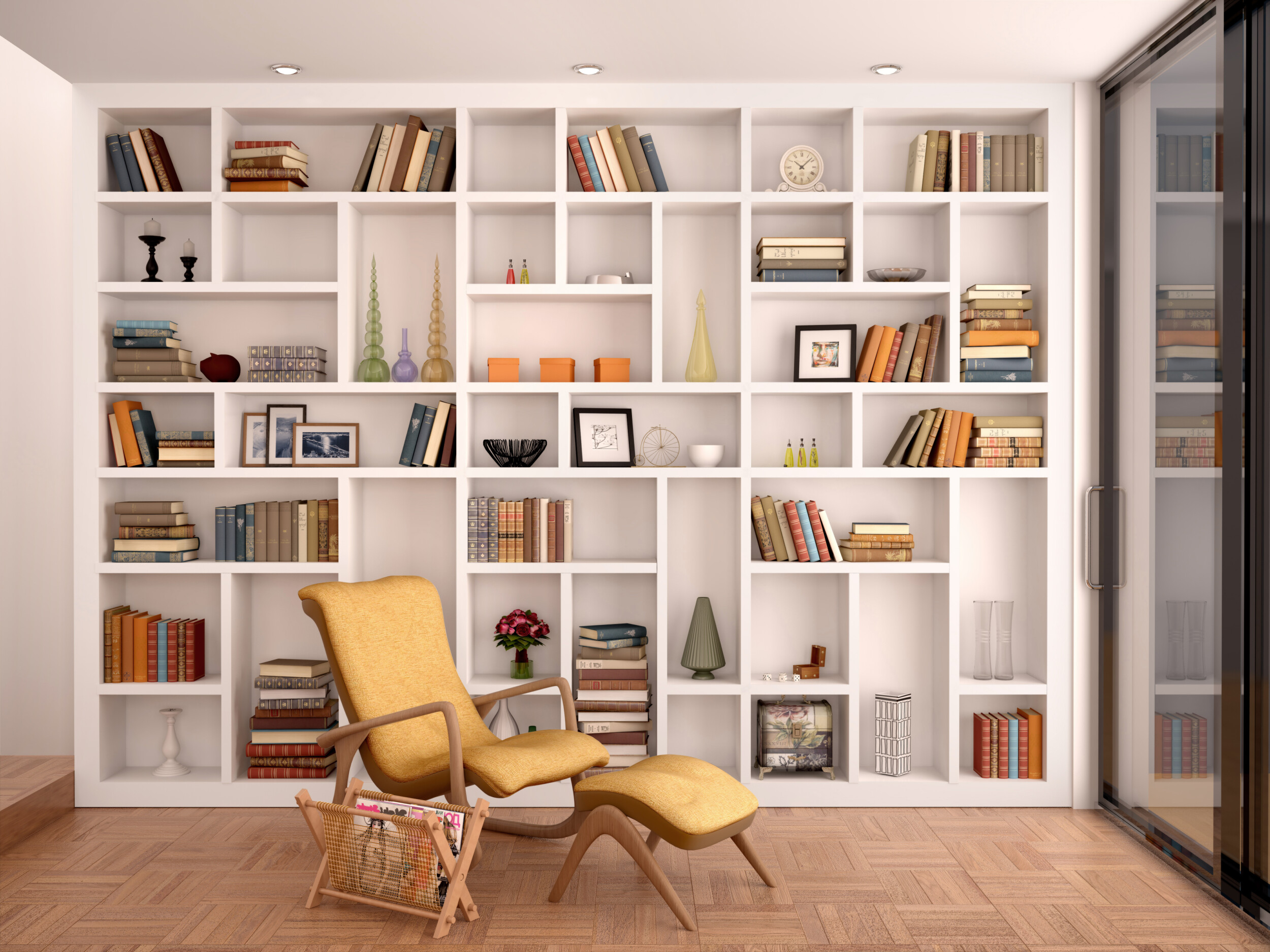 More often than not, everyone's got a prized collection in their home that speaks volumes about their lifestyle and passions. And when it comes to cheap home decor routes, why not use your's to make your home feel all the more complete?
As when it comes to affordable home decor, nothing beats add-ons that you're truly passionate about and take pride in displaying.
Wall Coverings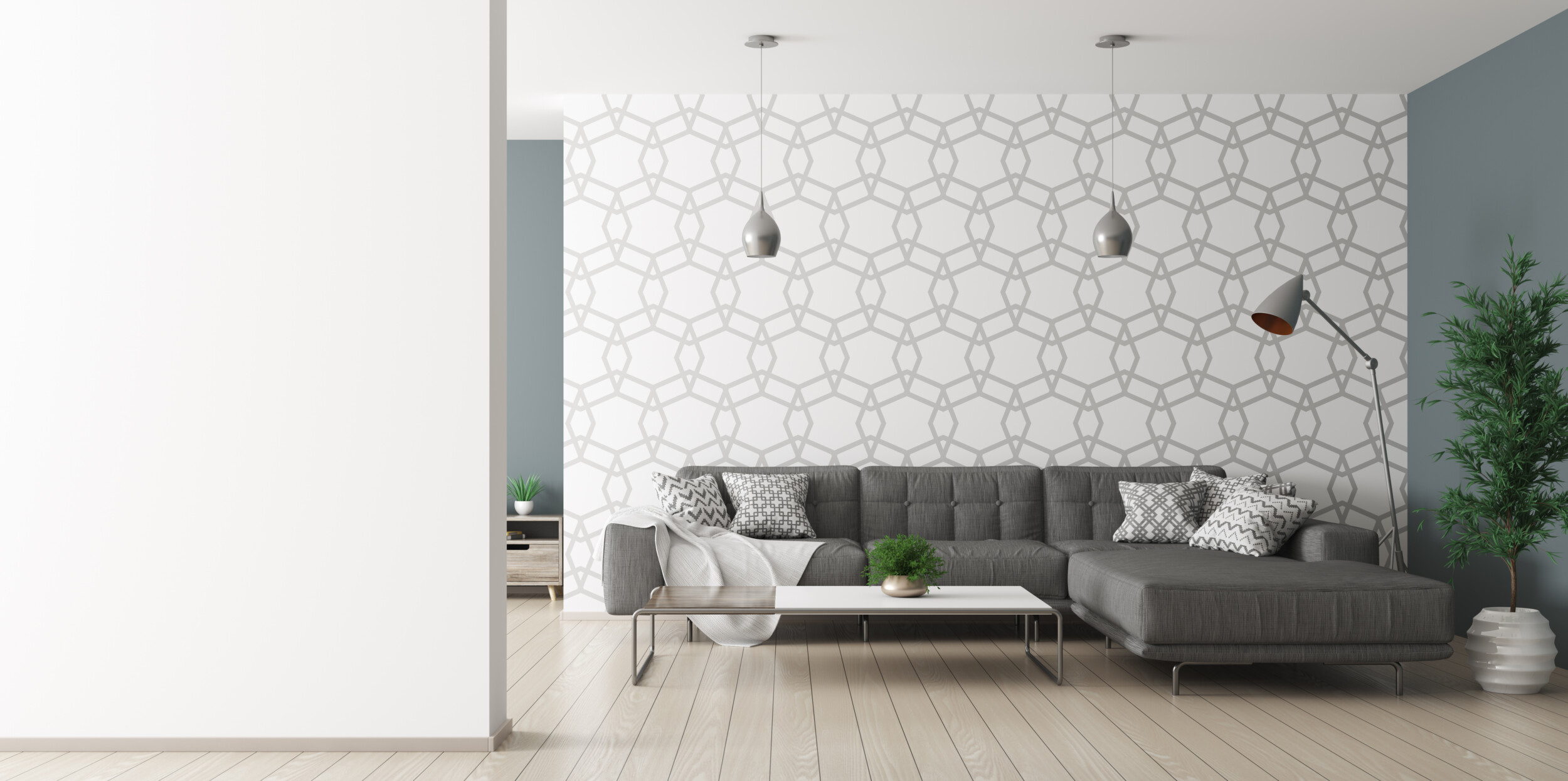 Thanks to innovative new printing techniques, wallpaper and coverings have a come a long way and look all the more inspiring to boot.
Best of all, they can completely transform a space with ease as they've also become more DIY friendly when it comes to installation. Just be sure that you pick a print or pattern that you'll be happy with for years to come, and one that won't take away from the resale value of your home.
Plants And Flowers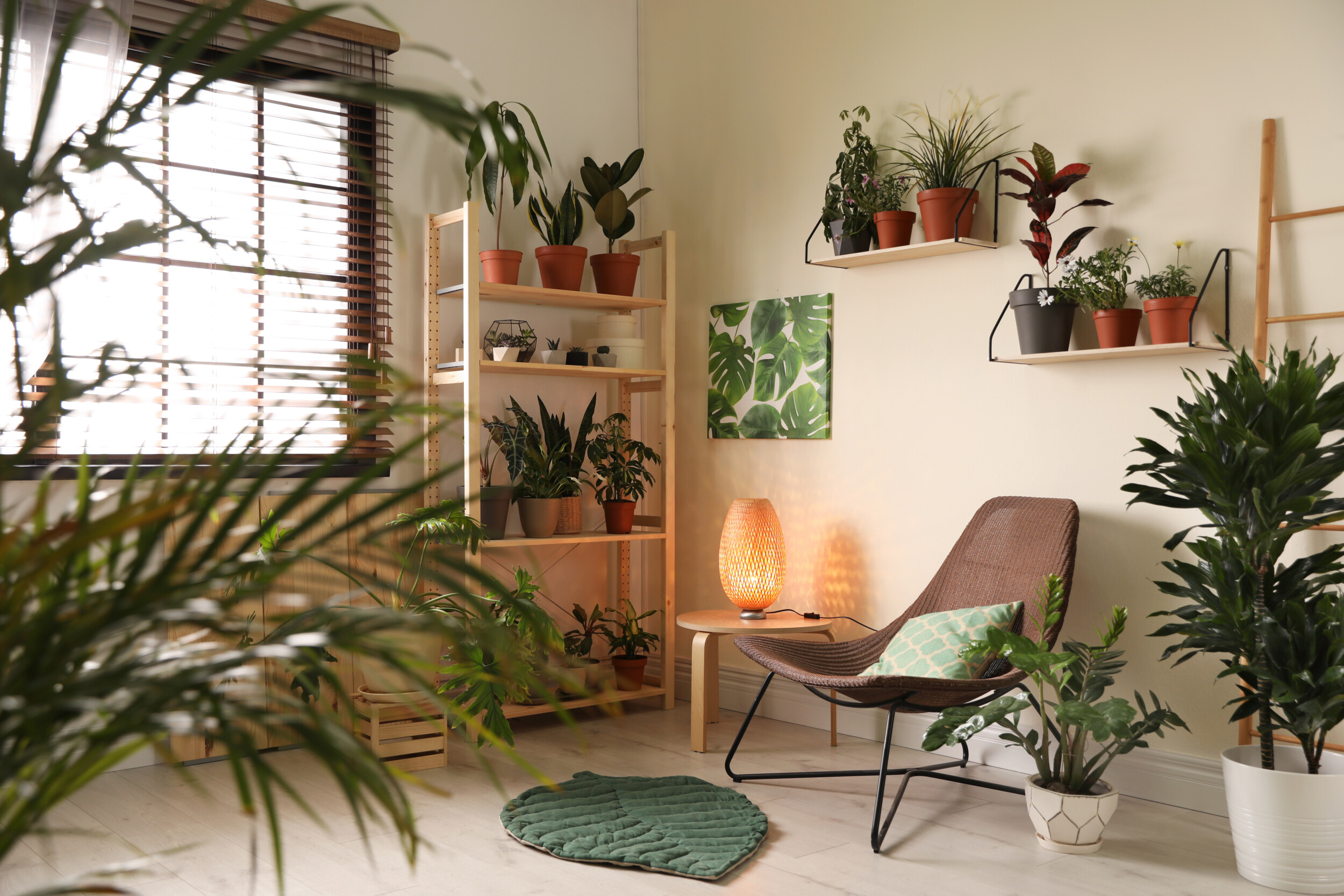 If you're on the hunt for beneficial cheap home decor ideas, nothing beats invigorating plants and fresh florals. Plants are one of the most affordable and easy to source decorative extras, and you can style them in endless ways.
And not only that, indoor plants can do double duty as they'll also help to purify the air from everyday toxins and pollutants that no one should be living with in their home.
Mirrors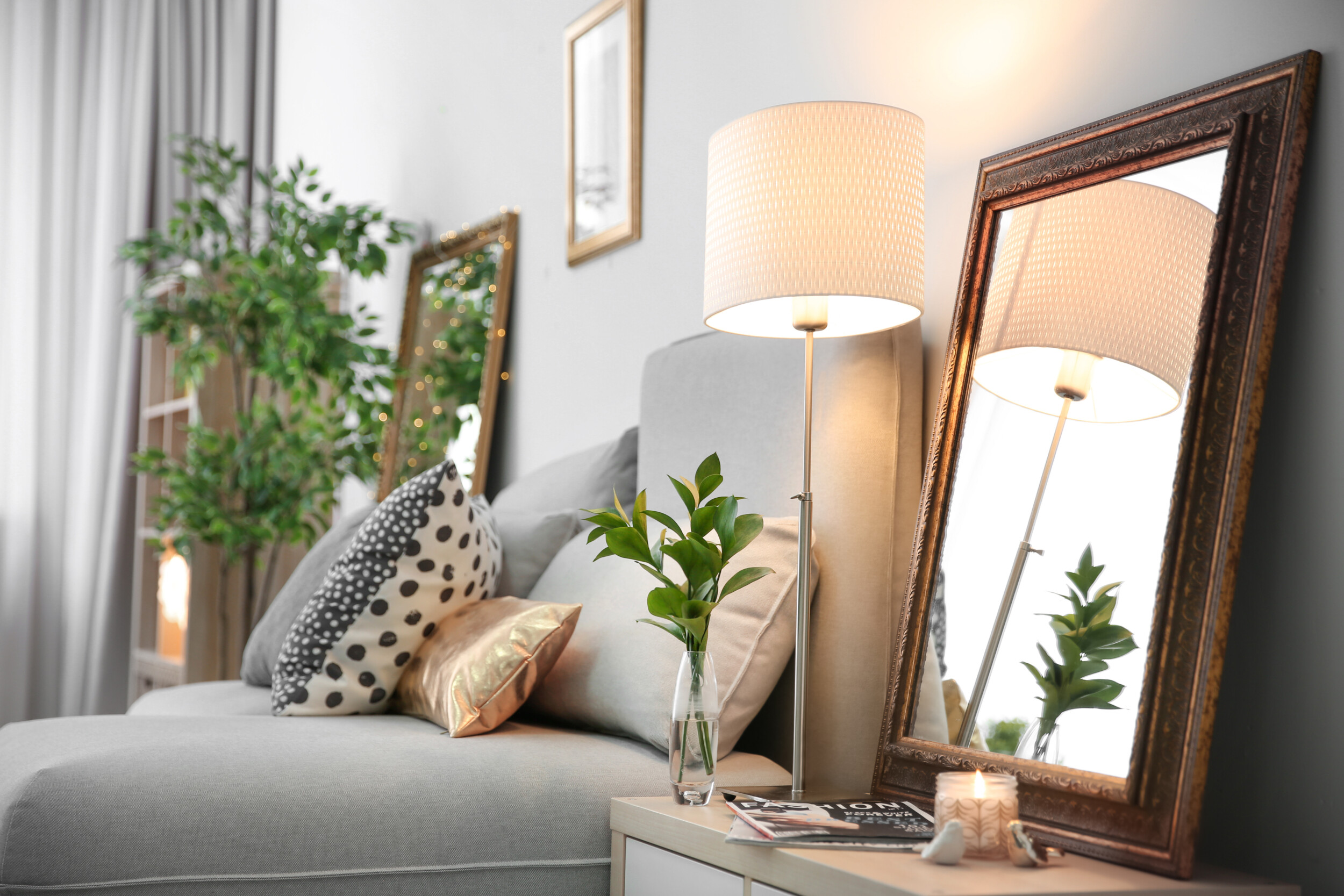 We've said it before and we'll say it again until the end of time; you can never go wrong with mirrors when it comes to energizing a home or any room.
You can easily source room-defining mirrors that are unique in design in a variety of affordable sizes to finish a room with a sense of heady everyday glamour. Plus, they'll instantly make a room appear larger, look brighter, and will lend it a luxurious, expensive feel.
Transitional Styling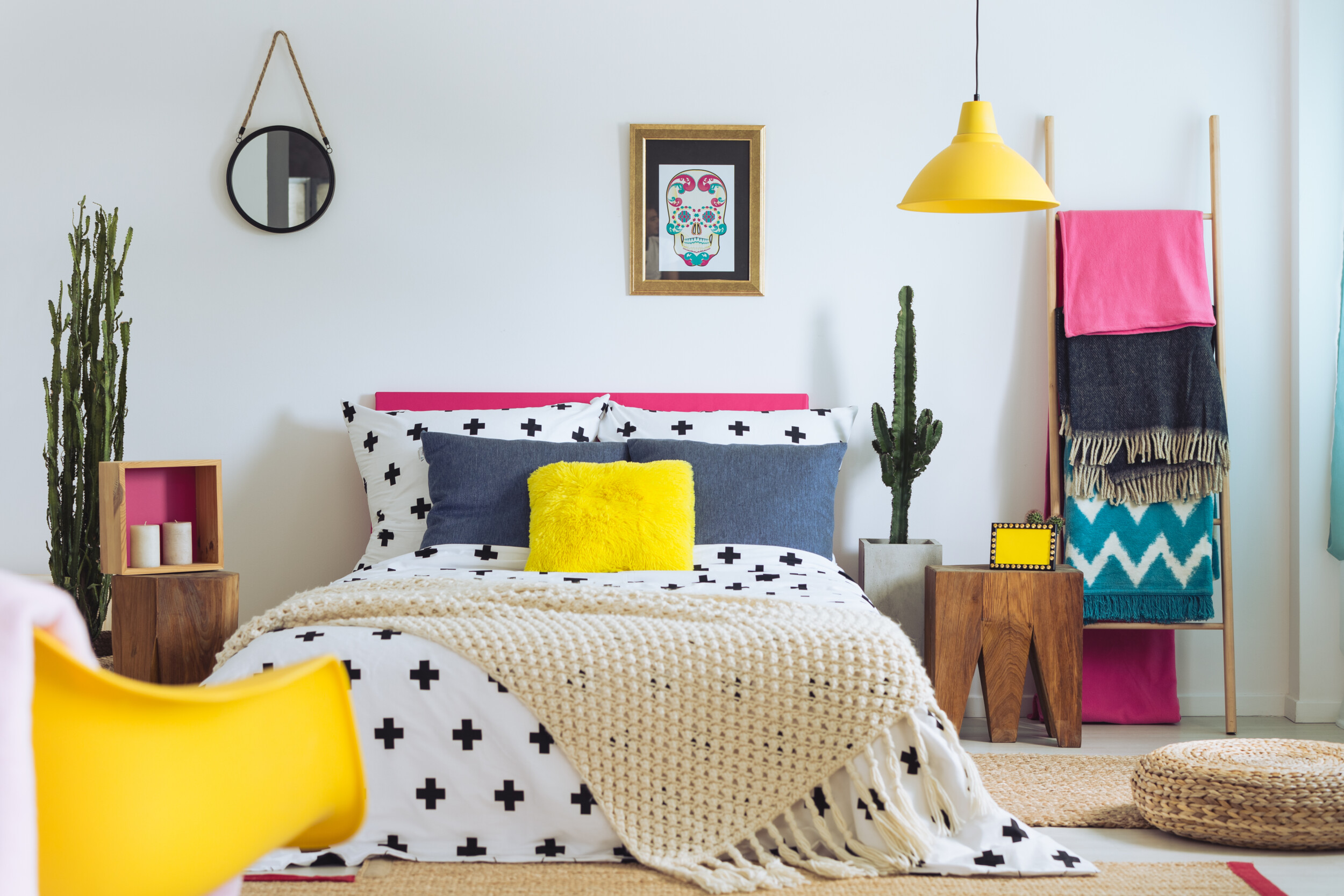 Since sourcing cheap home decor can often leave you with a wild mix of disparate furnishing styles to work with, embrace transitional interior design mixes to tie everything together with ease.
The key to make it all feel consistent is to stick to at least two of the same elements in one area so the overall look doesn't come off as random.
A Clean Layered Look
Because affordable home decor ideas take the same amount of problem solving and patience that any interior design project requires, remember that no home can be properly decorated overnight. Take your time and enjoy fine-tuning the experience to reflect your tastes and lifestyle, so you won't regret rushing to get the job complete with decor that doesn't leave you inspired.
Instead, take a slow and well-judged layered route that boasts a minimal spirit while you get the job done. The living room featured above should work as a defining cue on how to take it slow, and not rush to reach a conclusion. Everything feels right together, and you can instantly tell it didn't happen in one fell swoop.
Hand-Me-Downs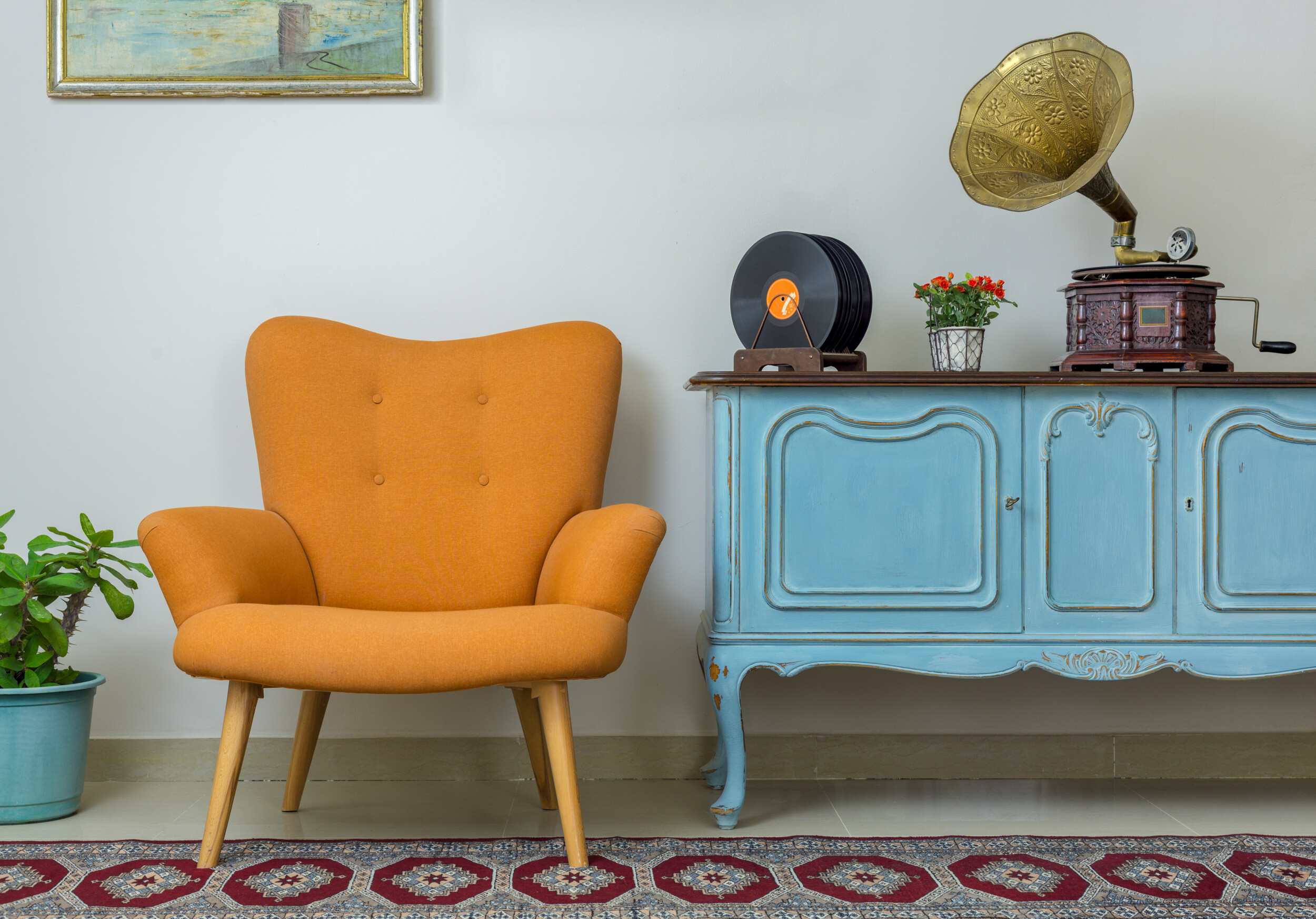 When it comes to cheap home decor ideas, there's absolutely nothing wrong with the greatest shortcut of them all – scouring around for hand-me-downs from friends and relatives.
After all, you'll know they came from a good home and were well taken care of, and that they've stood the test of time thanks to good quality construction. In fact, you may just be surprised at what you may come across – from cherished antiques with a one of a kind feel to delightfully appealing Mid-Century Modern decorative items.