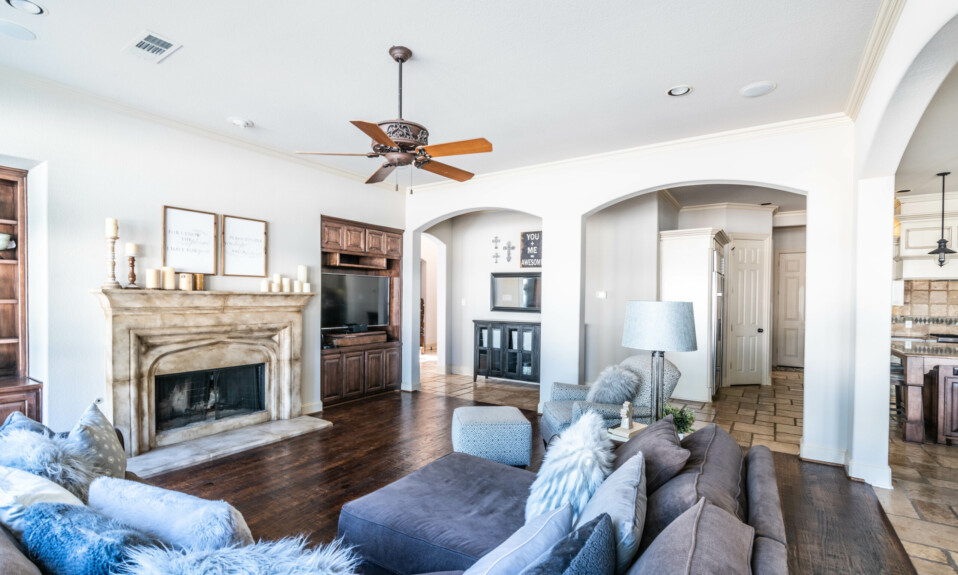 Are you looking to upgrade your home with a rich layered look but aren't sure on how to define the difference between traditional vs transitional style? As these two design styles have a somewhat similar core design statement, we're looking at what defines each so you can bring them into your home with a well-judged sense of authority.
When you compare the two side by side, you're certain to notice prominent similarities and differences between them. For the ultimate breakdown, we asked Décor Aid designers for their take on the two to help you better understand the core foundations of each while making a case for transitional vs traditional style.
Traditional Style
Let's begin by defining what a traditional style is. A traditional space is characterized by ornate interiors inspired by a 17th or 18th-century European countryside home. The look is often warm and inviting, and sumptuously luxurious.
These spaces usually feature furnishings and fixtures that have curved shapes and more exquisite design. Traditional style is also recognized for its elegant fixtures, ornate woodwork designs, rich tones, heavy drapery, and varying patterns. Making it a perfect route for those seeking to inject old-world everyday glamor into their homes as traditional style interior design is sure to deliver.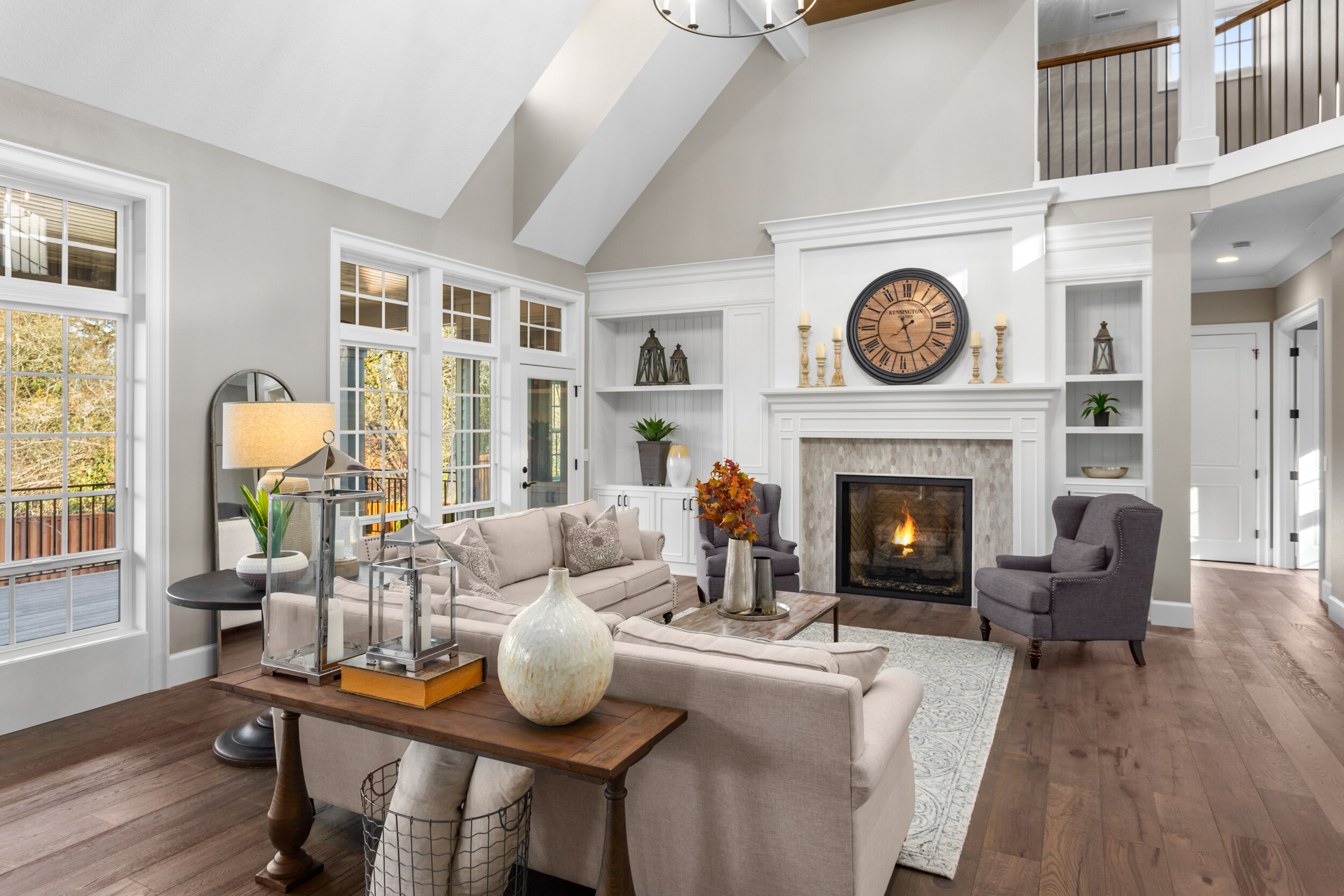 Characteristics Of Traditional Style
To best compare traditional vs transitional interior design, here are the most significant characteristics that define traditional decorating style:
European influences – traditional style interior design is usually inspired by 18th and 19th-century European décor. It's a timeless style exemplifying comfort and elegance, characterized by antiques and classic art pieces. Traditional decorating style prides itself on its approachable and harmonious charm.
Dark and rich colors – if you're into the dark wood and rich tones, then traditional style is perfect for you. These spaces often feature brown, red, and green tones as accent colors. Paisleys, florals, damasks, and plaids are also common in traditional style interior design.
Majestic furniture – traditional style is far from minimal and its furnishings are no exception. Most traditional homes feature substantial fabrications and deluxe furnishings. You'll notice plenty of tufted sofas, claw foot chairs, carved furniture, and furniture inlaid with metallic details.
Elegant furnishings – traditional decorating style is about the finest of details. You'll find that a space is filled with grand gestures such as elegant china cabinets, grandiose chandeliers, decorative pillows, sconces, mirrors, vases, and candleholders aplenty. It's also common for traditional style interior design to have a flash of metallic hits in any of its accessories, which adds sophistication and drama to any space.
Transitional Style
A transitional style decor blends well with both contemporary and traditional style. traditional spaces are known for their neutral foundations of cream, beige, and gray. Transitional style mixes a combination of classic and modern furniture and finishes.
Since transitional style leans more on contemporary design, the look is less uptight and is a bit more relaxed. Textiles, wood tones, and other decorative textures provide depth in these rooms. Color and pattern used for transitional style is subtler.
If you admire the combination of classic and modern looks set against a neutral backdrop, transitional style will work best for you.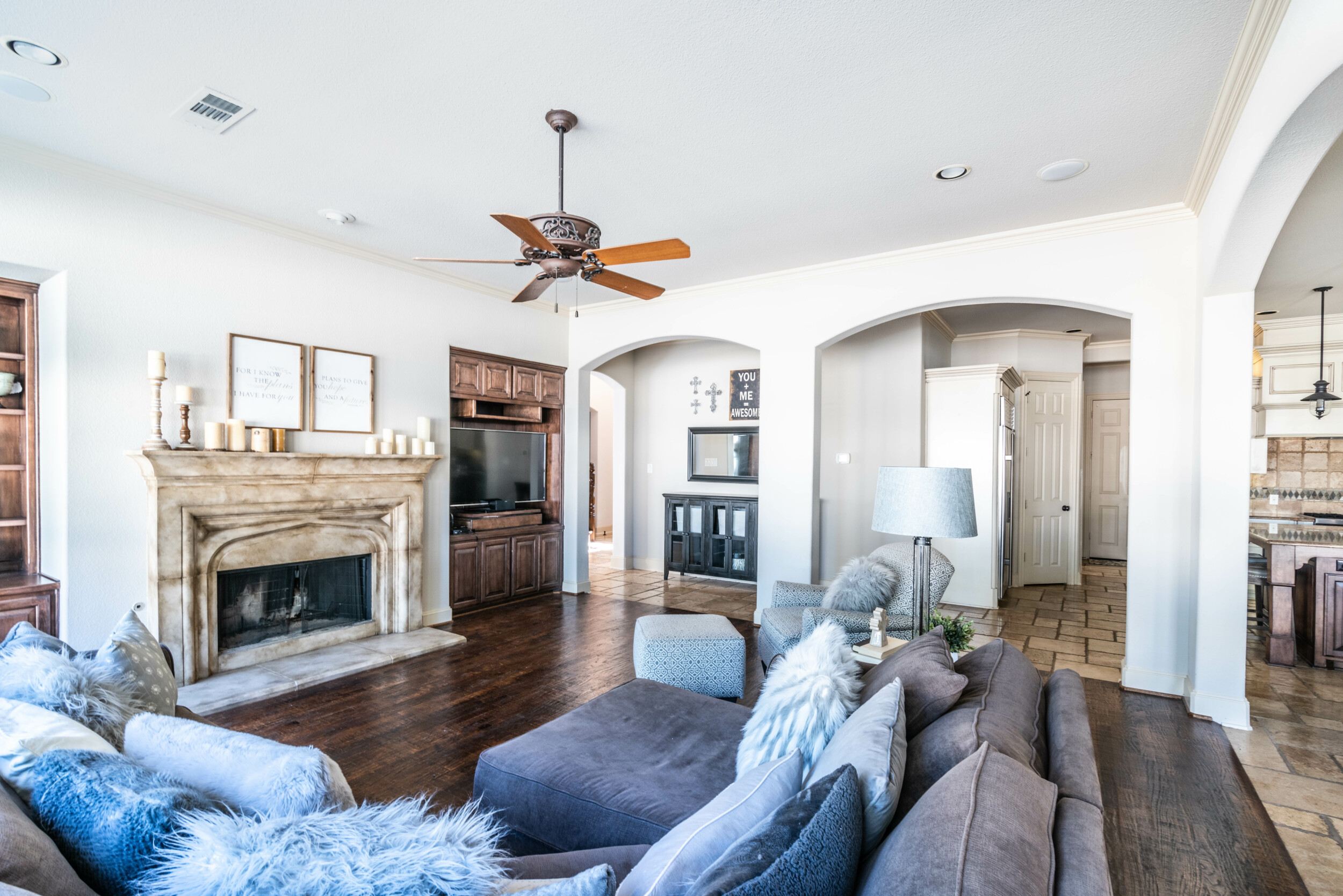 Characteristics Of Transitional Style
It might be confusing to differentiate traditional vs transitional style, but when you know the most significant characteristics of each design, it will be easier to distinguish each look with ease. Here are common characteristics of transitional style:
Combination of classic curves and modern lines – transitional style interior design is a combination of modern lines and classic curves in a neutral setting. However, it's not to be thought of as lacking in color as accessories are featured to bring in life while the focus is kept on a minimal, neutral palette.
Comfortable furnishings and soft lines – transitional decorating style embraces soft lines and comfortable furnishings, yet, it does not come with fussy styling. The color palette used is somewhat similar to the contemporary design and is usually kept to a minimum.
Elegant and timeless design motifs – transitional style boasts an elegant and timeless look that combines the old with new, and feminine with masculine – in a fresh way.
Solids remain low-key – in a transitional space, solids are often featured while patterns are mostly subtle.
Traditional vs Transitional Style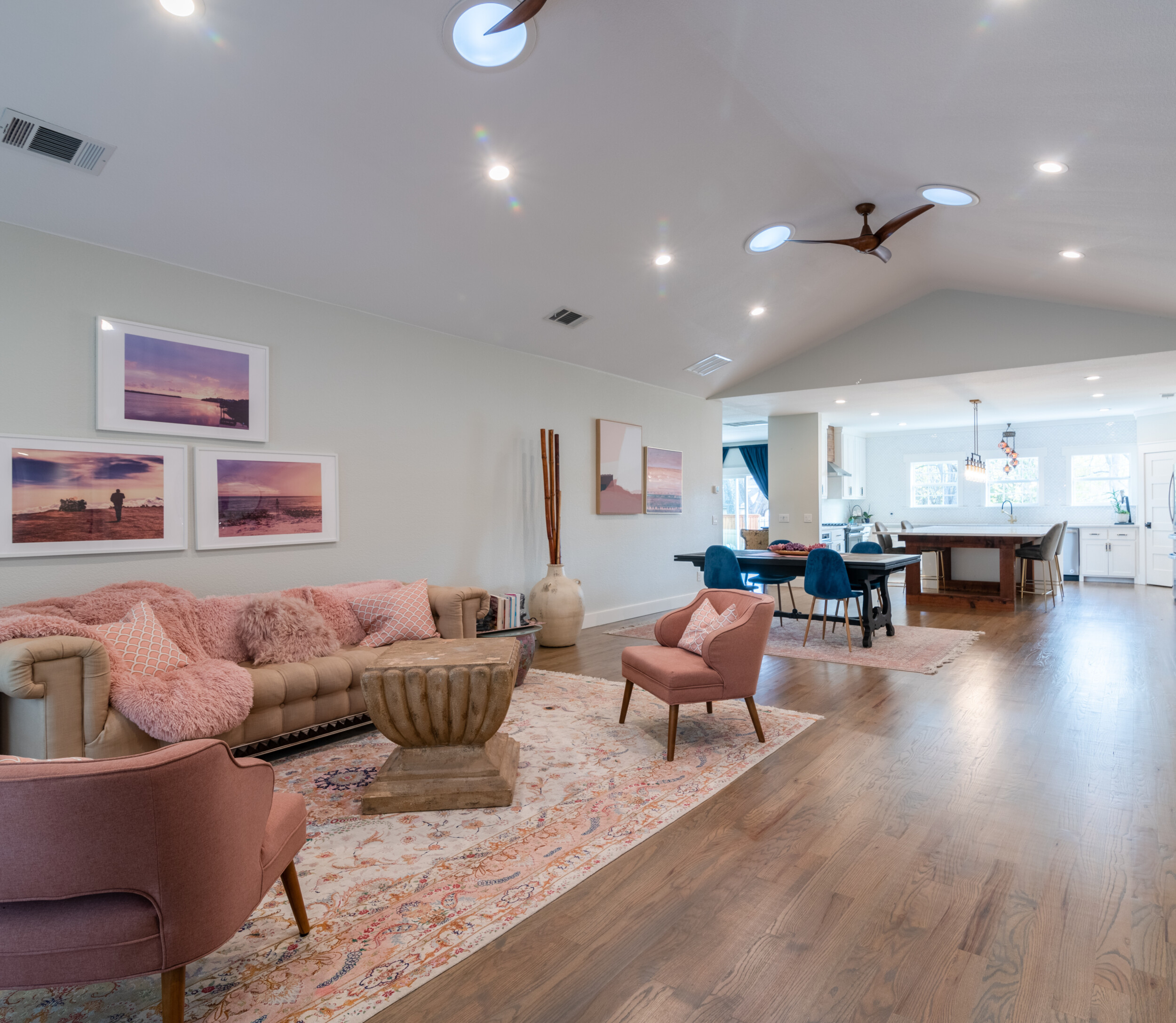 In order to further illustrate the differences between traditional vs transitional design, let's compare their most significant elements.
Transitional style frequently consists of a mixture of wood tones in one single space. Detailed millwork may also be present, however, it does not necessarily define the overall feel. With traditional style interior design, these decor elements are usually toned down by adding modern lines, which perfectly contrast with wooden tones.
Transitional decorating style tends to mix different textures in to create depth. In a traditional vs transitional kitchen, the kitchen featuring transitional style interior design features wood tones and subtle geometric patterns to create a warm and inviting feel. A traditional style kitchen is also cozy, however, the colors and patterns are more varied, which creates a more luxurious feel.
Transitional style interior design is usually recognized for its neutral background without having to sacrifice color. If a bold tone is used, it's usually repeated for consistency. A transitional space may be symmetrical although it can also break this rule. In a traditional room, however, there is often a mixture of patterns and colors. One is bolder and the other is remains neutral. Symmetry is key in traditional style interior design.
Although transitional decorating style has roots in traditional mindsets, it usually incorporates modern interior design trends. Its contemporary side makes it possible to infuse other interior decor trends with ease, such as a modern-designed lighting fixture. On the other hand, traditional style spaces will stick to vintage or ornate looking furniture and fixtures.
Transitional kitchens include modern decor. In a traditional vs transitional kitchen, you'll notice modern accents in a transitional kitchen, such as modern wall decor. However, a traditional kitchen space would feature classically designed woodwork and art.
The tone and colors of a traditional space are more intense and saturated while a transitional space consists mostly of neutral colors with some pops of soft pastels. Furthermore, a transitional space feels light and airy while a traditional space exudes a warm and heavy feel.
Which Style Works Best For You?
By now, we hope you have a better idea regarding the differences defining traditional vs transitional design. The definitions and descriptions above are key in deciding between transitional style and a traditional take for your home.
Ultimately, the decision on going for traditional vs transitional style is a personal choice based on your lifestyle. If you're someone who loves classic and vintage style pieces with a reserved appeal, traditional style interior design may be your best option. However, if you want to infuse other interior design trends in a traditional space, do opt to create a mix boasting modern furnishings and fixtures as transitional style interior design is all about a creative combination of design styles.
It's important to keep in mind that there's really no hard or fast rules when it comes to interior design styles.