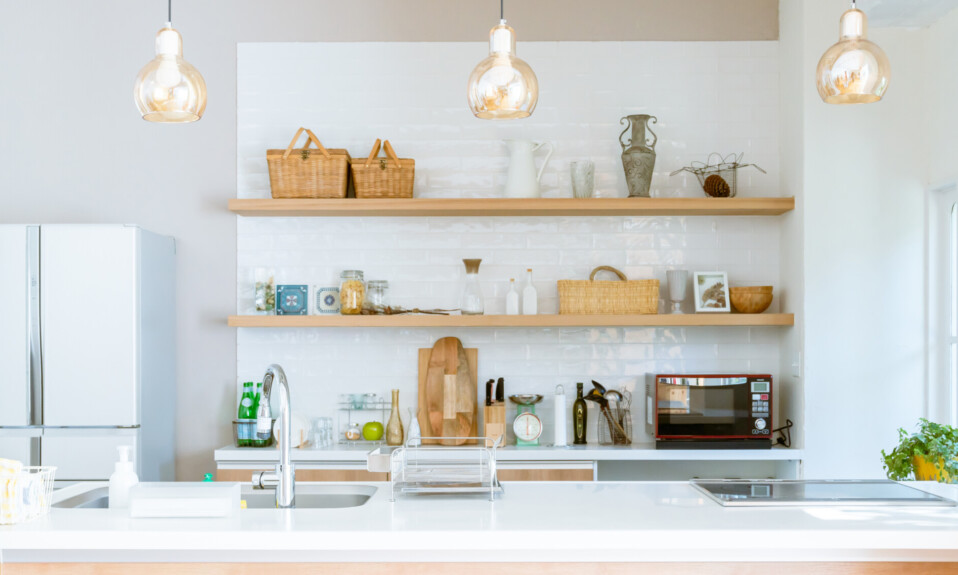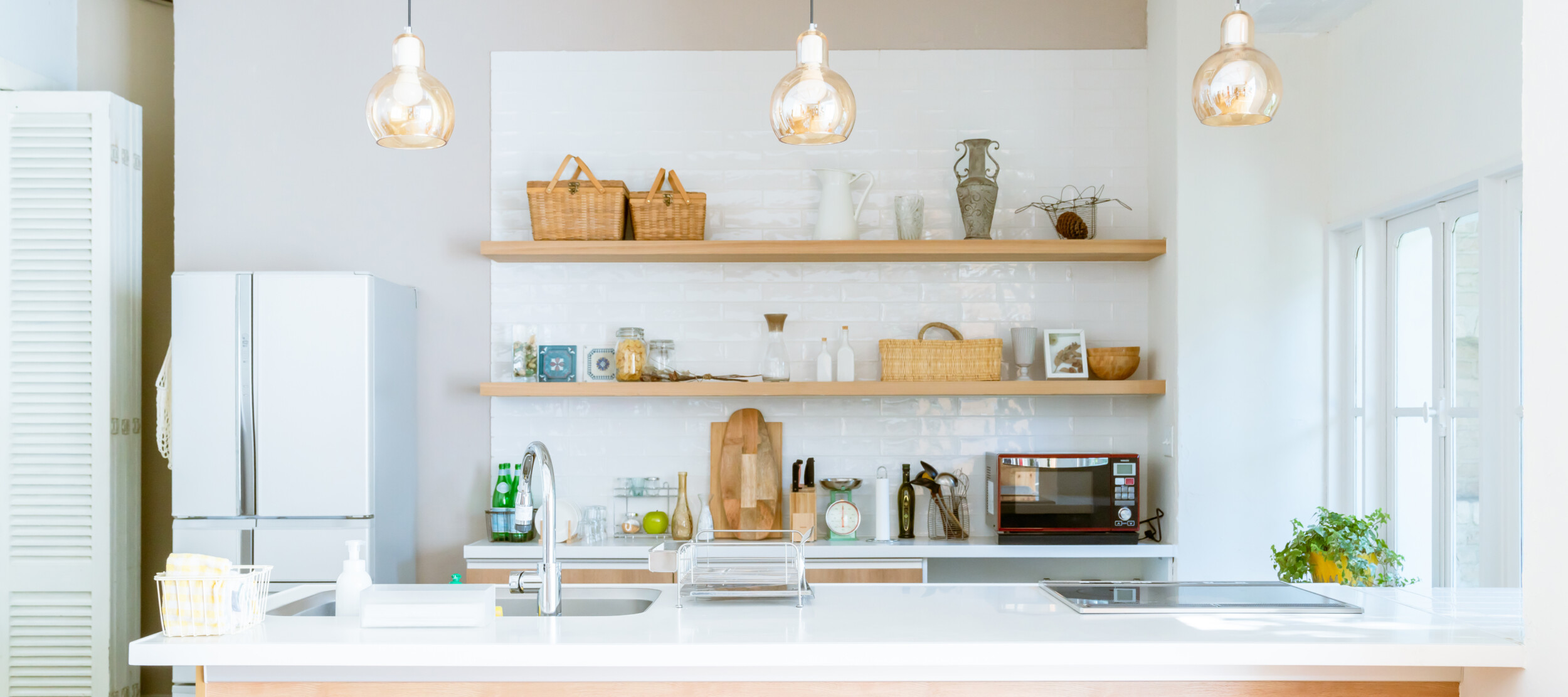 Even less than a decade ago, wall mounted kitchen cabinets were the ultimate kitchen storage units while many homeowners looked at open shelves as less sophisticated and country-inspired. However, today they have become a classic and increasingly popular choice for interior designers either during a kitchen remodel or for a newly constructed home. If you have been resisting open shelving, you might want to consider these kitchen shelve ideas for a charming room refresh that won't cost a small fortune or diminish the potential resale value of your home.
In your quest to give your kitchen decor a robust look, these kitchen shelves ideas should come in handy. Especially if you are looking to display cherished finds and collectibles without taking up too much visual space. So make the most of them and update your kitchen with open shelving for a look that's on trend yet timeless.
But before you consider these kitchen shelve ideas, here's a look at the pros and cons of skipping out on kitchen cabinets:
Pros:
Open shelving is much more affordable than kitchen cabinets
You can see everything you need in front of you without having to search
Open kitchen shelving is less bulky than kitchen cabinets – which will keep your kitchen looking large
There's simply more freedom with open kitchen shelving
Open kitchen shelving could also help you keep tidier since its all about the edit
Cons:
Everything you put on open kitchen shelving needs to be styled and edited to keep the look easy on the eye
You'll have to clean everything you place on open kitchen shelving regularly as they'll gather dust daily
Every kitchen has random, one-off pieces like mismatched cups, and they'll make styling open shelving all the more challenging to get right
A farmhouse style kitchen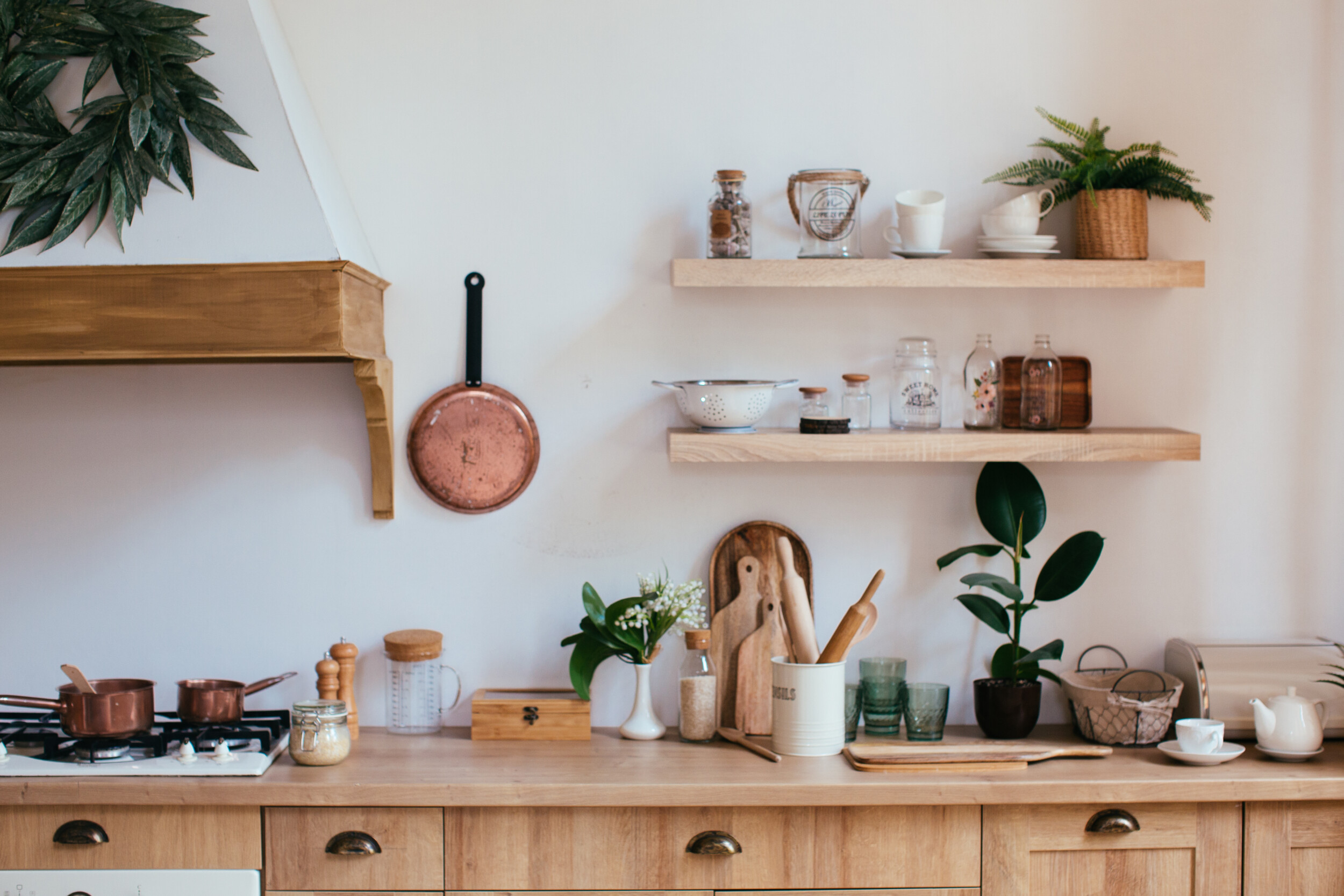 Open kitchen shelving in a farmhouse style home calls for slabs of distressed wood with a slew of visible veins and a rough and rugged feel. They'll give your kitchen a room-defining rustic look that will look timeless in appeal for years to come. However, when searching for open kitchen shelve ideas on a tight budget, you should keep in mind that a farmhouse style kitchen upgrade could cost you more than a typical kitchen renovation will, and it will be a bit more challenging to make the look feel natural.
This is because the type of wood that a farmhouse kitchen calls for when creating floating kitchen shelves are different from standard wood used for shelving. But they'll be worth every penny that you spend on your modern farmhouse kitchen upgrade and will never go out of style.
Corner space open kitchen shelving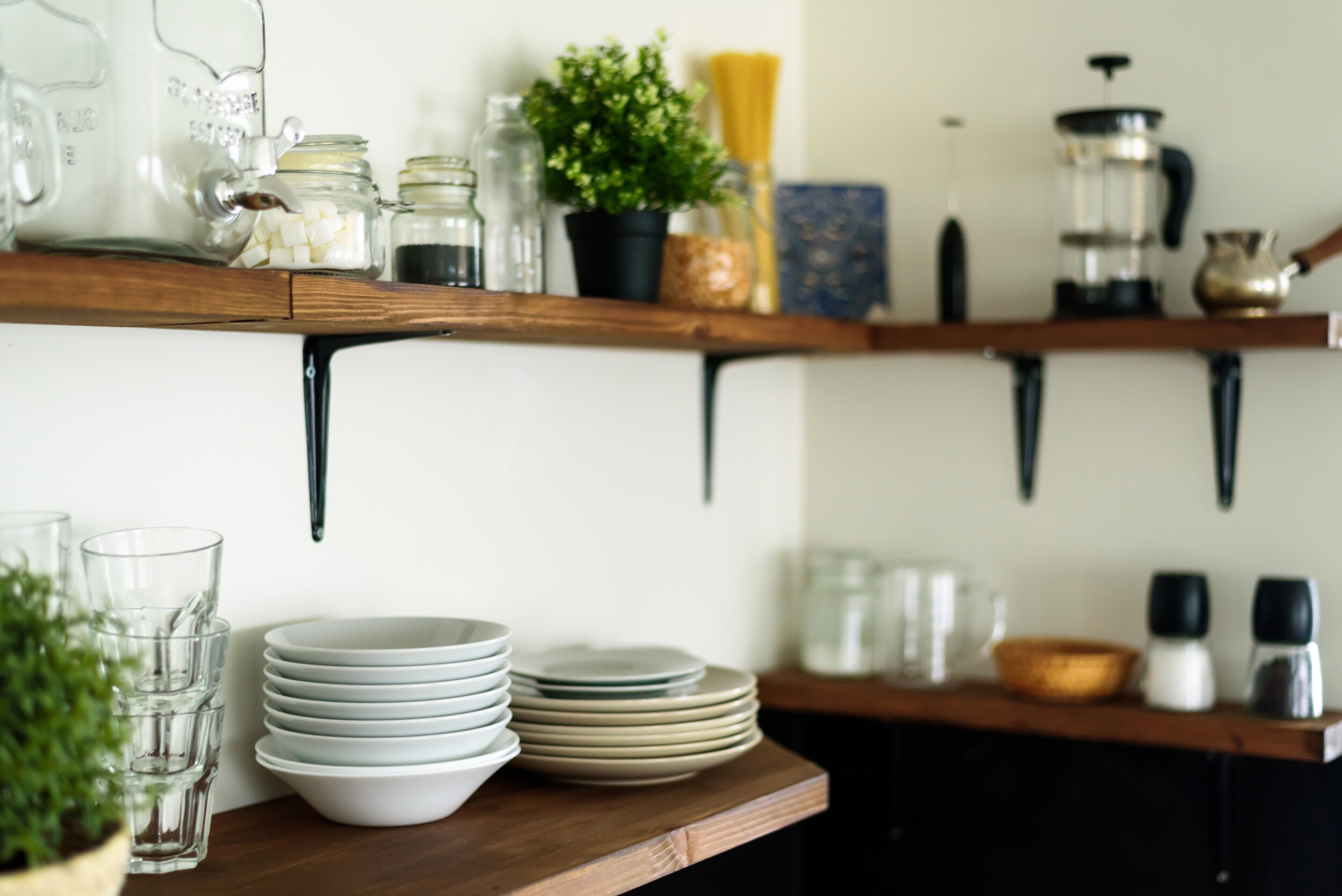 If your kitchen floor space is not wide enough to bring in just about any idea when updating your small kitchen, then consider using your kitchen corner space to your advantage when looking for more storage surfaces. Open shelving is best positioned along a wall from end to end and is great for making use of otherwise dead wall space. After all, what better way to use your kitchen corners when considering a kitchen remodel?
You can use those hidden corners for storing less attractive kitchen appliances and place those breathtaking ones at the front for all to see. This will make decorating a small kitchen space just as easy to realize as a large space without having to spend a small fortune.
Convert your cabinet shelving into a pantry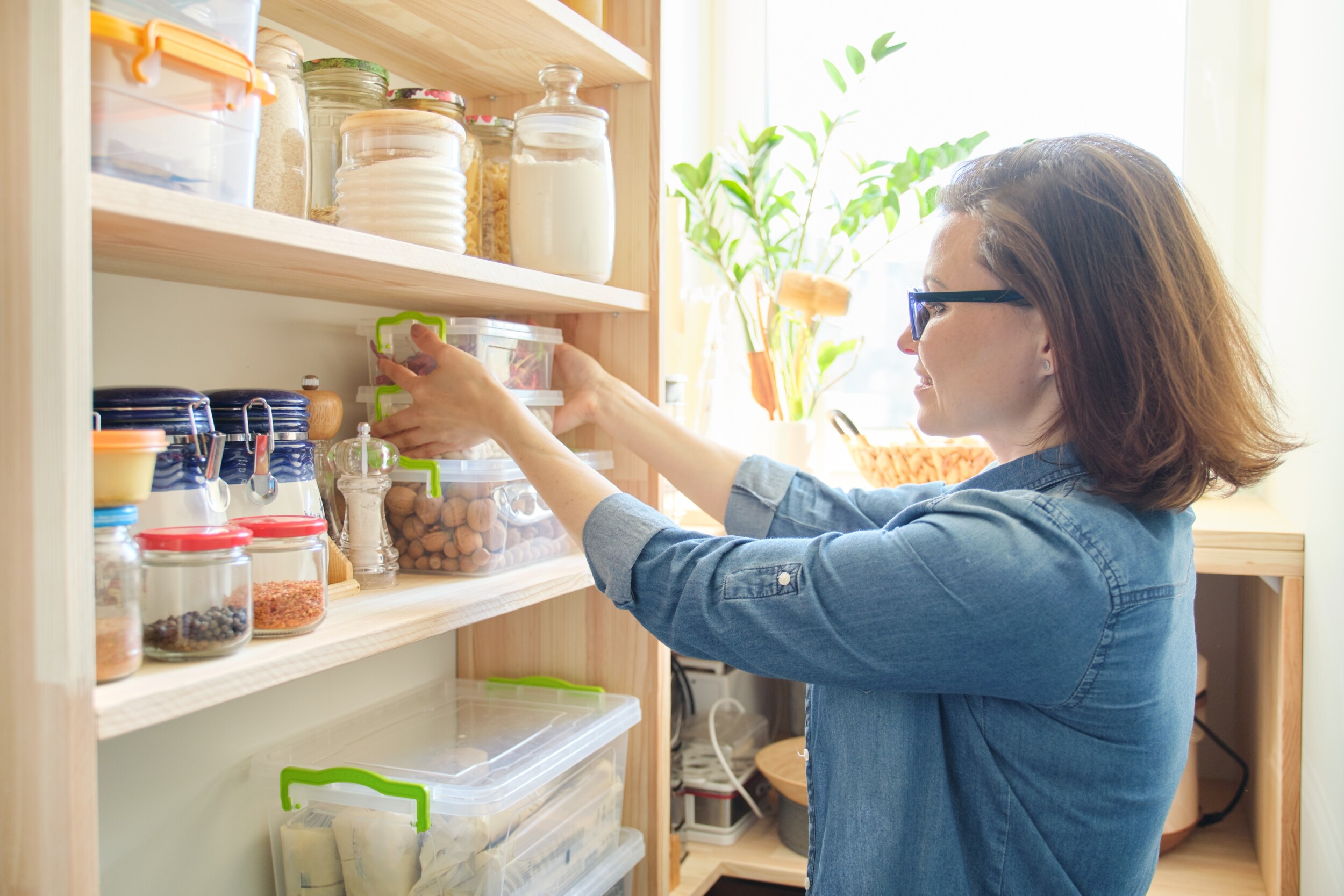 This idea is best for regular kitchen users and large households alike. If you use your kitchen on a regular basis, you more than likely understand the need of a kitchen pantry in a bustling home. A dedicated kitchen pantry will make cooking and storing what you need all the easier as you can easily see what you have to work with and what you need to add to your grocery list while making everything easier to grab and put back.
Even if you want to go for classic kitchen cabinet shelving, you should choose ones with a different look for a modern feel or you could cover each surface with vibrantly patterned and printed contact paper for an inexpensive approach that'll lend your kitchen needed personality.
Shelves above your kitchen sink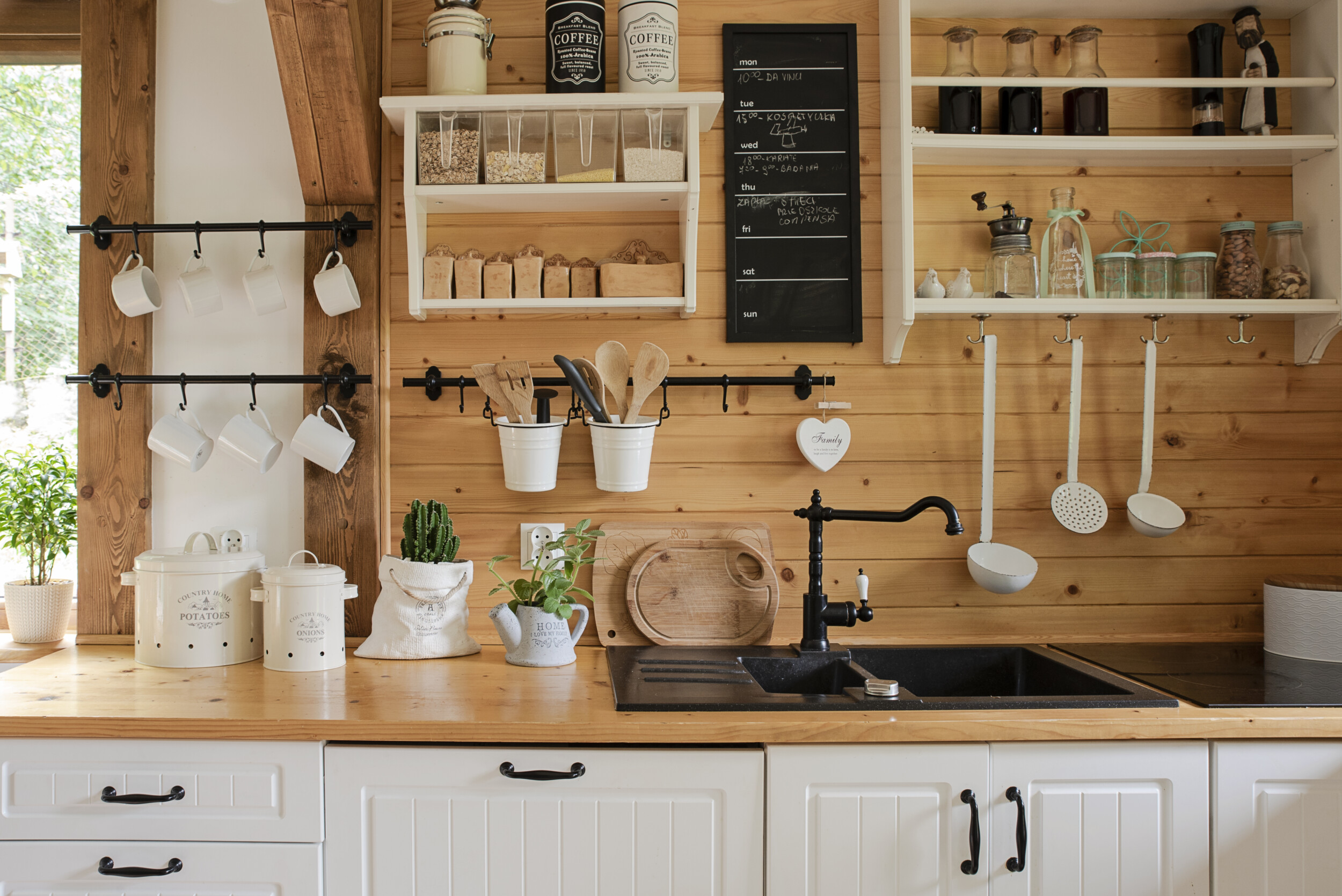 In many homes, there is enough space just above the sink to help you create an airy feel with either a window or open kitchen shelving. So instead of closing off the area with a bulky cabinet, you could opt for well-spaced floating kitchen shelves such as an open shelve with just two wood panels separating it. This will make room for enough space above your kitchen sink for storing items that you don't want to always have out in the public glare.
Also, keep in mind that items kept on shelves directly above your sink or stovetop are exposed to more humidity on a regular basis. So you should consider the nature of any items you intend on keeping there so nothing gets altered by constant temperature changes.
Remove your kitchen cabinet doors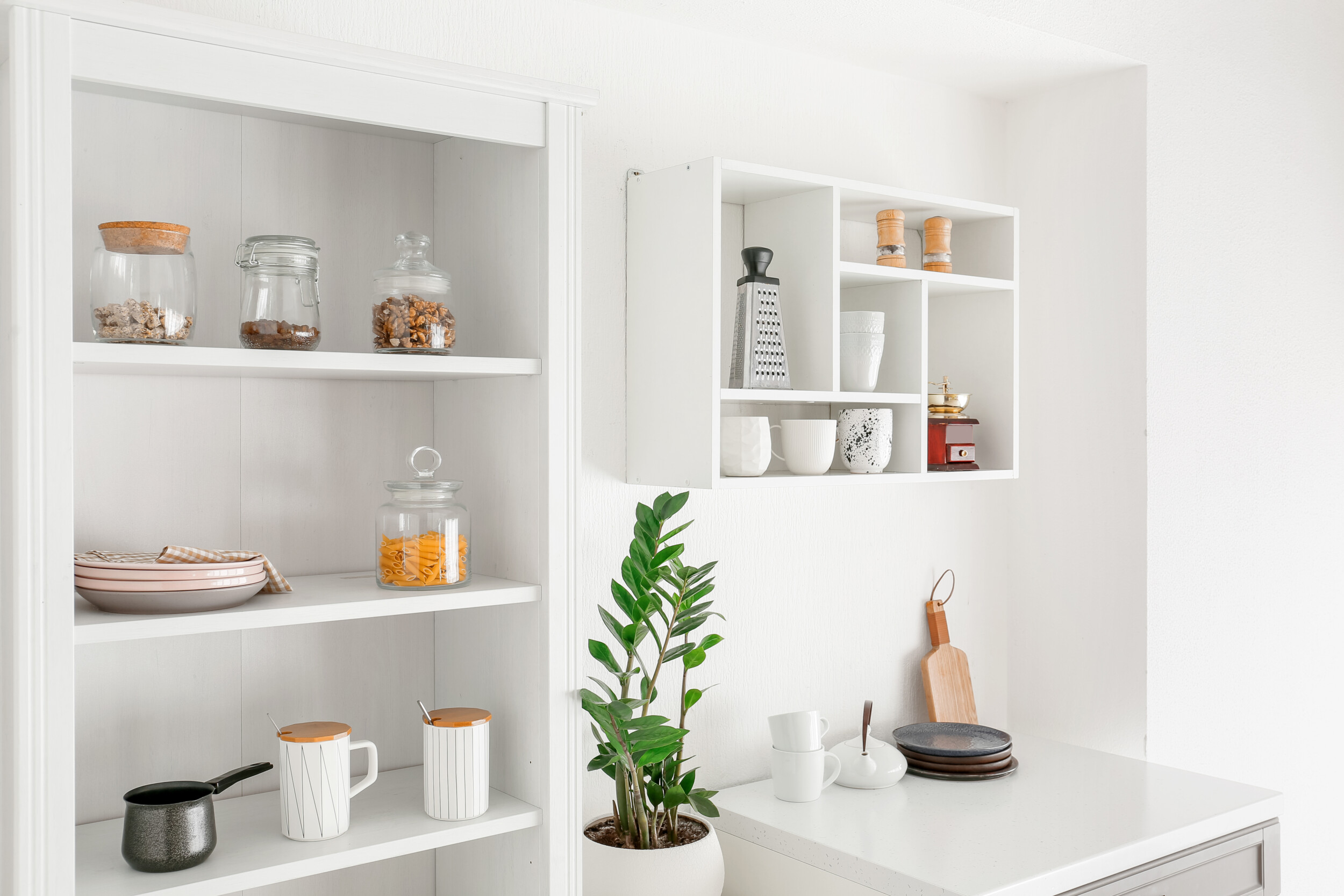 Removing your kitchen cabinet doors to make way for the shelving inside is one of the simplest and most affordable kitchen shelves ideas 2019 that is easy to put in practice. And in most homes, you may not even need a pro to handle this kind of kitchen shelving project for you as its truly DIY. By properly removing your kitchen cabinet doors, you will your kitchen cabinets a transformed look with ease.
And you can make them look even better with a fresh coat of paint and some printed contact paper lining your kitchen shelves. The wow factor this handy idea will lend your kitchen is that you won't even need to go through a trying remodel process to completely change the look and feel of your kitchen. Best of all, removing your kitchen cabinet doors is free! But if you are living in a rental. Do keep those kitchen cabinet doors stored so you can easily put them back up when you move.
Go for smaller shelves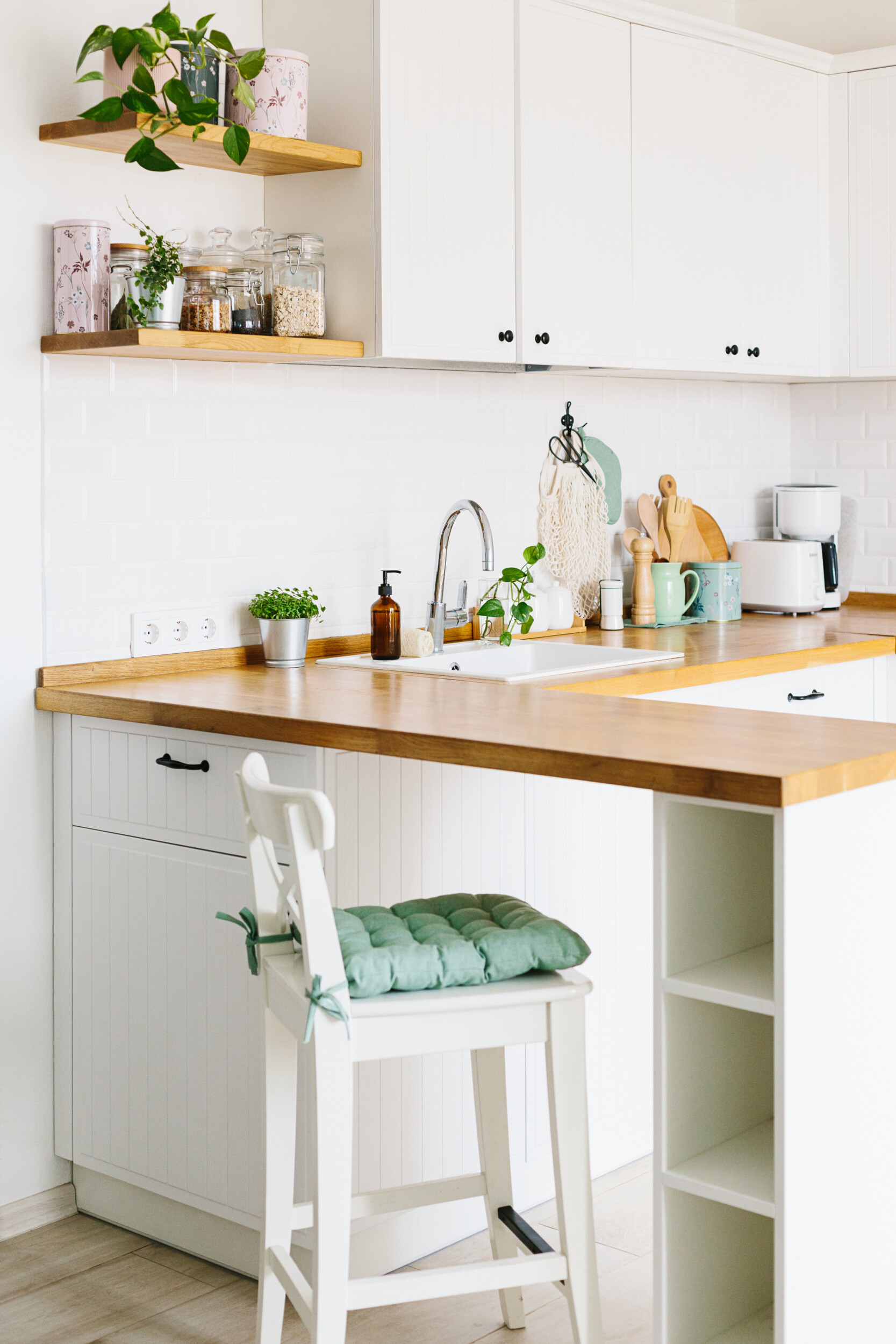 While searching for the best kitchen wall shelves ideas, you might want to add scores of kitchen shelves to use up the excess space that you have to work with. However, this shouldn't be the case. In fact, too many kitchen shelves will give your kitchen a clunky, busy look when you should be going in the complete opposite direction.
To keep the look easy on the eye ad well-judged in feel, consider going for smaller kitchen shelves that are just about the size of a kitchen cabinet in terms of depth. This is also perfect for homeowners who are looking for less commitment when it comes to keeping tidy and cleaning on a regular basis.
Choose all-white open shelving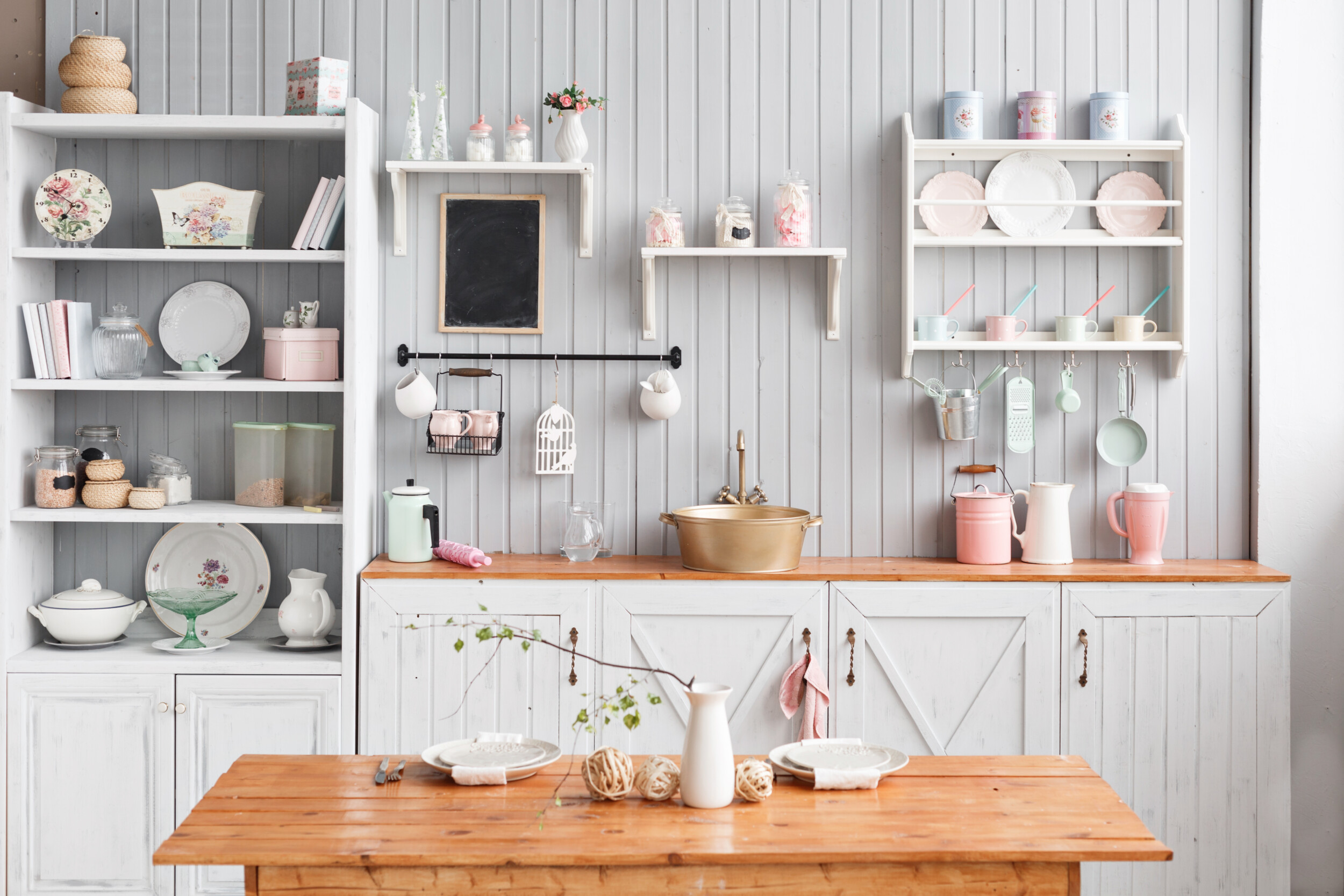 Think about the color palette that you would like to see in your kitchen. Remember that open shelving puts all your kitchen items in full for everyone to see. A modern kitchen only looks good when all of the colors and elements in it blend well. And to keep the space consistent, the look of your kitchen appliances shouldn't veer too far off from the kitchen shelving style that you do bring into your home.
So go for a color scheme that works well paired with all appliances and make sure that your kitchen accessories follow suit. White kitchen shelves complete with white dishes and glasses make for a perfect pairing while creating an endless sense of everyday glamour. As when it comes to kitchen shelve ideas, going all-white will make your kitchen look larger and feel brighter while remaining timeless in appeal for years to come.
Think of what open shelving should look like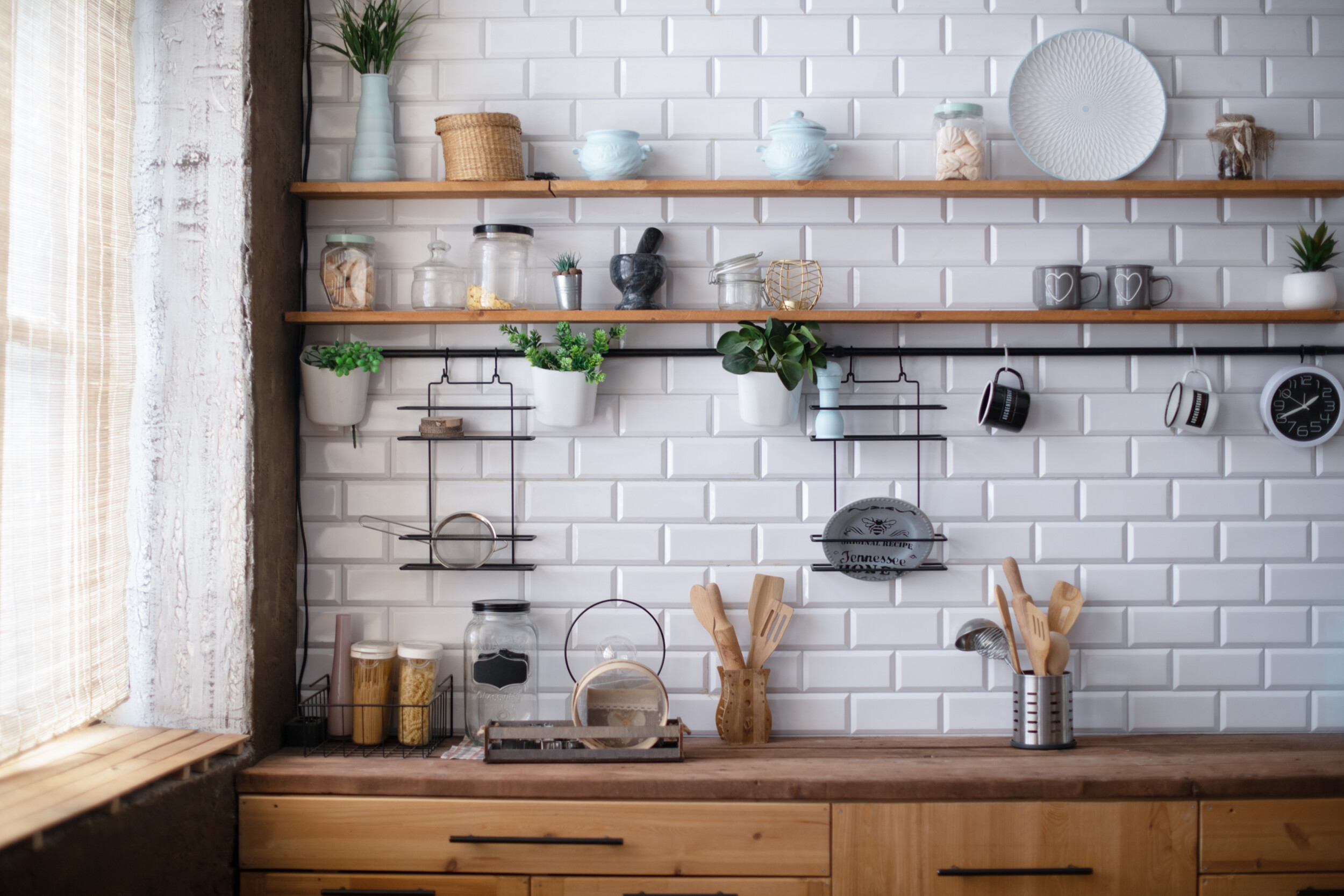 If you love open kitchen shelving as opposed to cabinet shelving, then you might want to consider one of these fabulous kitchen shelves ideas when updating your home. The great thing about kitchen shelving ideas is that they allow you to put your creativity to the test so you can best use and engage your creative senses all the easier. Because ultimately, there are a thousand and one ways to design a kitchen shelve considering the hardware options readily available alone.
Whatever kitchen shelving ideas that you bring in, don't keep the look limited to just your imagination alone. And do ask yourself what kind of kitchen shelves do you envision? Think of the aesthetic look and feel you want your kitchen shelves to veer towards. That said, if elegant kitchen shelve ideas fi within your budget, you are safe to give them a go.
Open shelves need regular restyling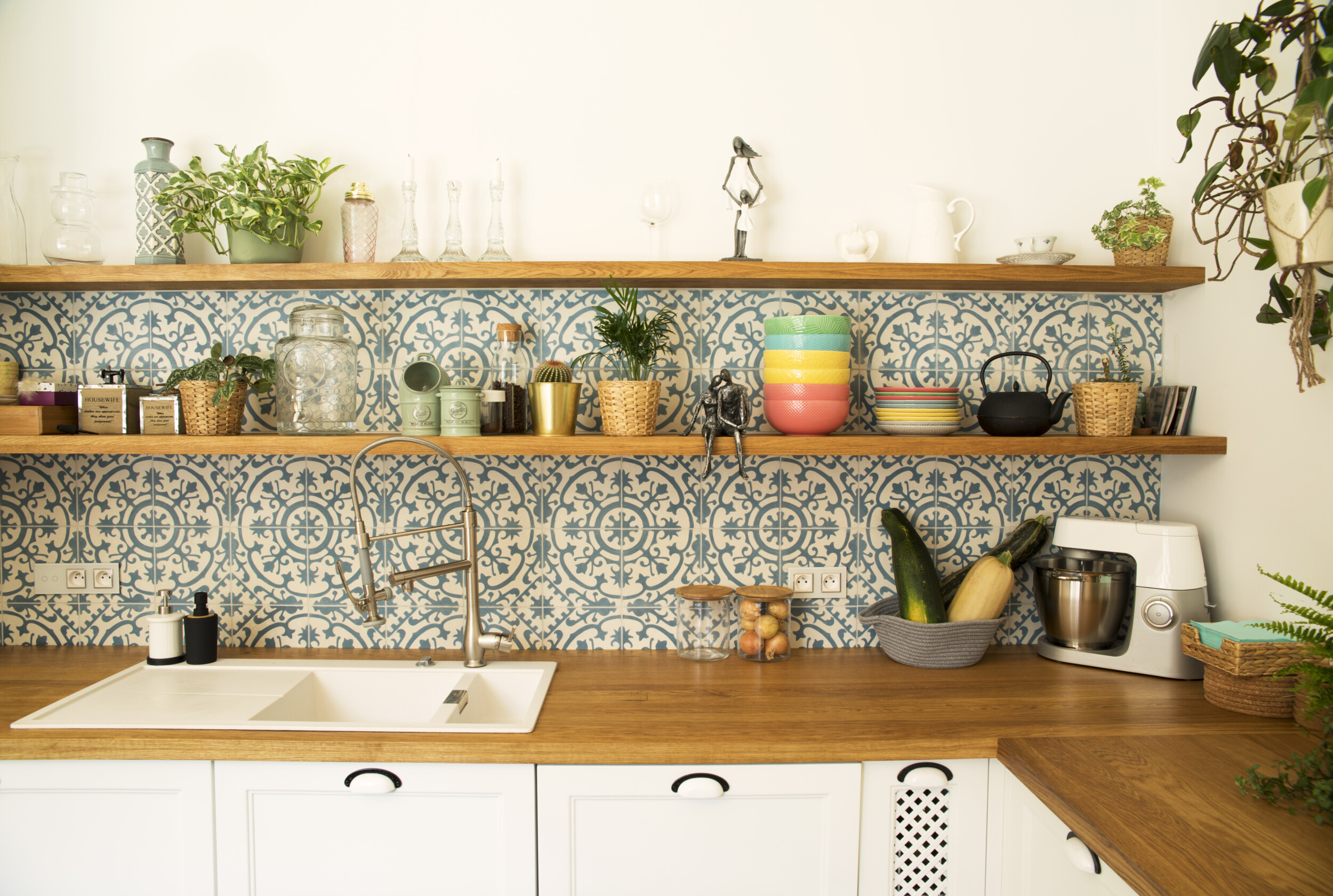 Unlike kitchen cabinet shelving, open shelving is more fun to decorate and style as you please. The difference is the ability to see the aesthetic beauty of your design choices as soon as your kitchen door is opened without necessarily opening a kitchen cabinet. Styling an open kitchen cabinet and shelves can be both exciting and challenging.
But the key to styling a gorgeous looking kitchen shelve is to ensure the items placed on the shelf are of varying heights. This allows your eyes to be drawn across entire kitchen shelves for a more streamlined look. Just be sure that you edit and play around with placement to keep the look well-judged and minimal in feel. And do leave spaces intentionally blank every so often to also keep the look expertly curated in feel.
Open shelves and a coffee bar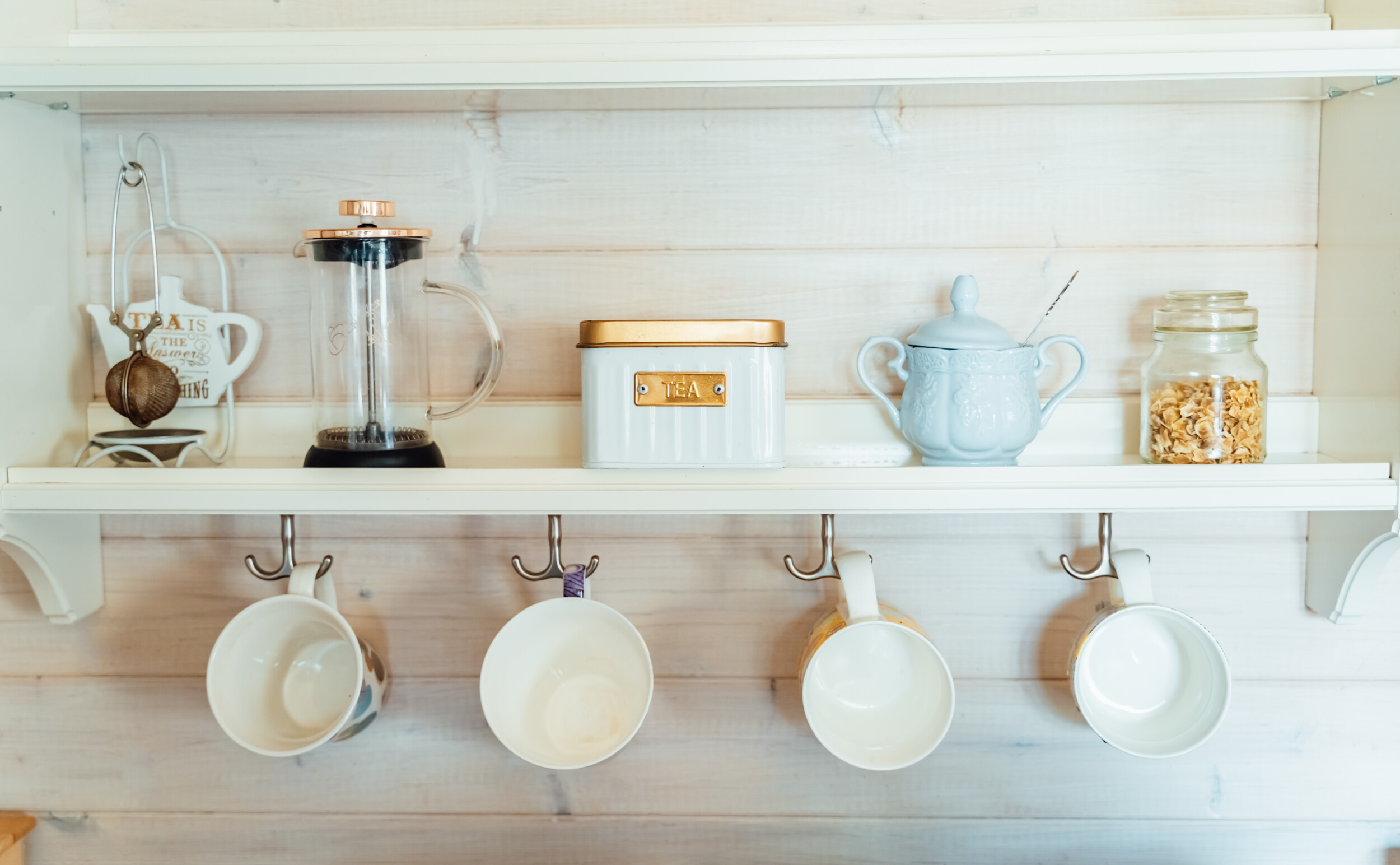 A handy kitchen coffee bar works best with open shelves because of the urgency as it's needed almost every morning for many. If you find yourself struggling your cabinet doors or handles each morning to make some fresh coffee, open shelving will help you save time and help guests in your home know the exact place to get some coffee as well.
A coffee bar can be a simple DIY project or a vital aspect of a kitchen renovation project depending on your budget and needs. You can also use your kitchen shelve ideas to create a home bar or wine storage area as well.
Hanging storage on an open shelving surface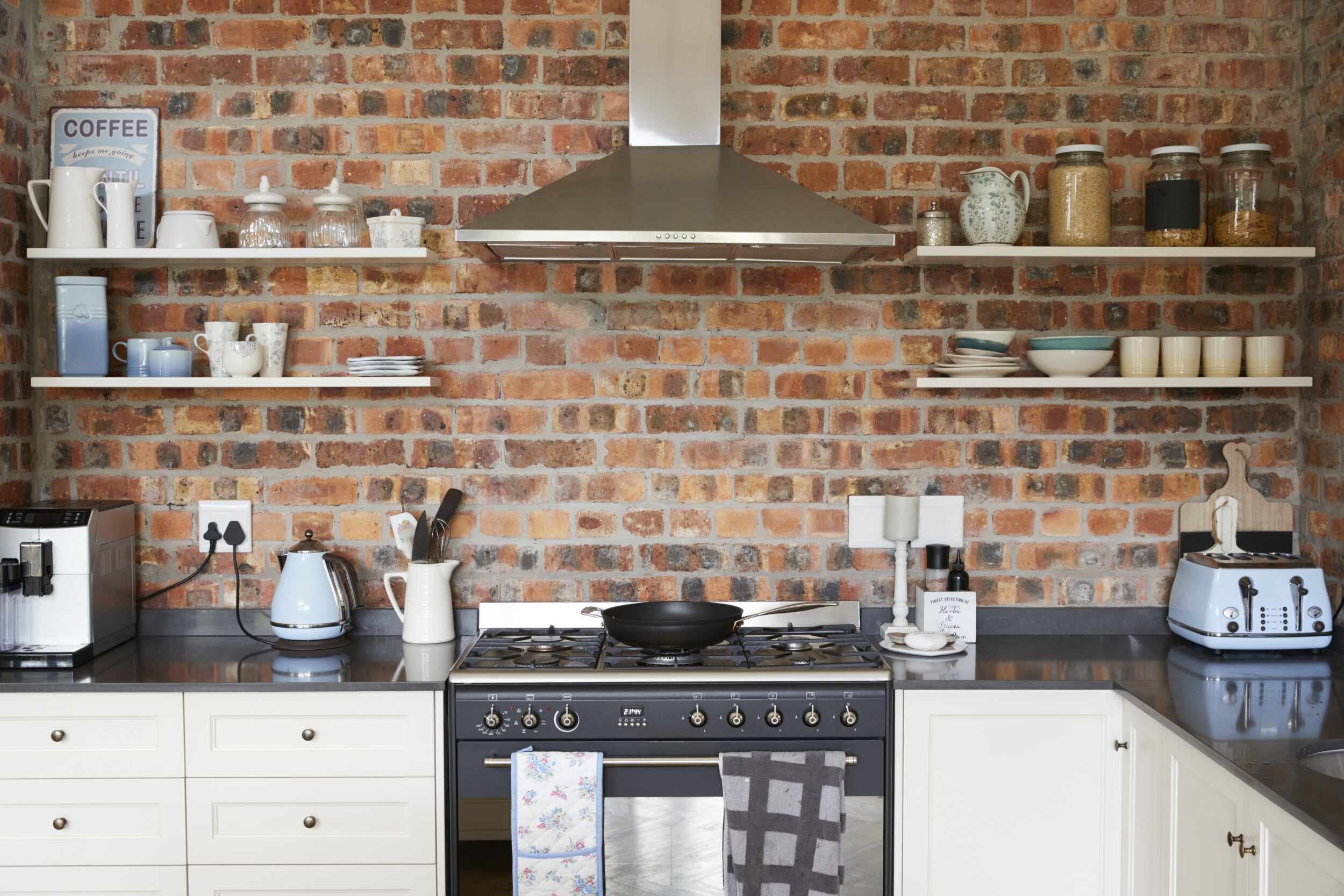 Consider incorporating hanging storage into your kitchen shelve space. This is one of those kitchen wall shelve ideas that never go out of style. Hanging storage in open shelving will give your kitchen space a symmetrical and a comforting feel. Hanging storage will also prevent your kitchen from looking cluttered and untidy. When all accessories are well placed, you'll be able easily spot the kitchen elements you need and are looking for without searching endlessly among tons of other accessories.
If you uninspired by kitchen cabinet shelves, you should consider embracing open kitchen shelving as a viable alternative. Aside from the fact that they give your kitchen shelves a sophisticated look, they'll also help you organize kitchen accessories better on a daily basis. This kitchen shelve guide is all about the best kitchen shelves ideas you ever consider. Whether you are considering a DIY kitchen update or a more complex renovation project, the ideas illustrated here should help you make the best use of the space that you have to work with. Open shelving is the best alternative to traditional kitchen cabinet shelving. Unlike the latter, there are scores of design and styling options that will give your kitchen a unique feel with ease. They'll also give you the flexibility to customize kitchen shelve ideas to follow your styling needs and keep you within budget.