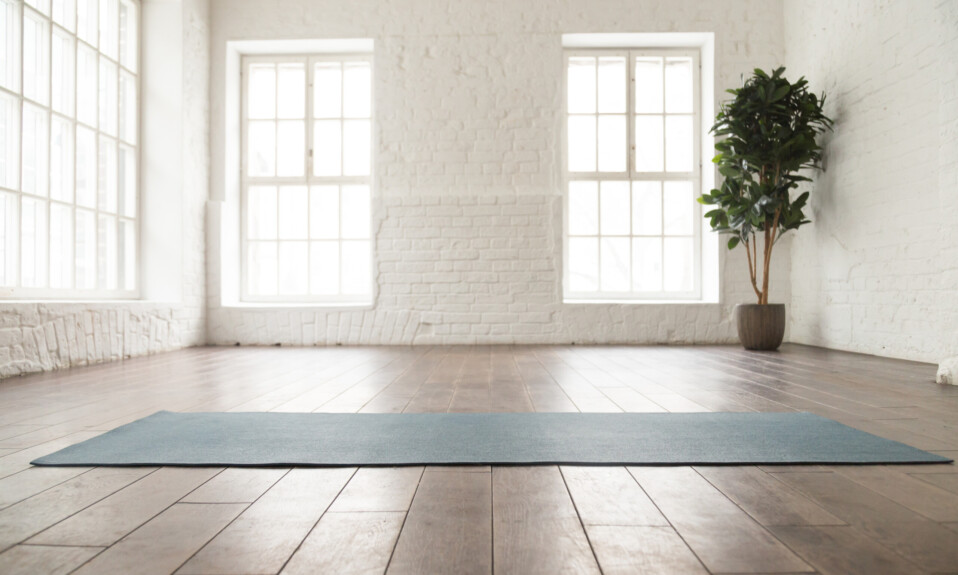 Imagine having a personal oasis in your own home that allows you to check out and surround yourself with comforting mindfulness to elevate your emotional well-being while allowing you to escape the daily stresses of life? But how does a novice come up with mindful meditation room ideas?
To help you create a distinctive space that lets you recharge your body physically and mentally, and to keep you balanced, we devised a handy and inspiring reference guide highlighting essential meditation room ideas so you can easily practice yoga, chants, and meditation without interruption.
BRING IN MEDITATIVE TOOLS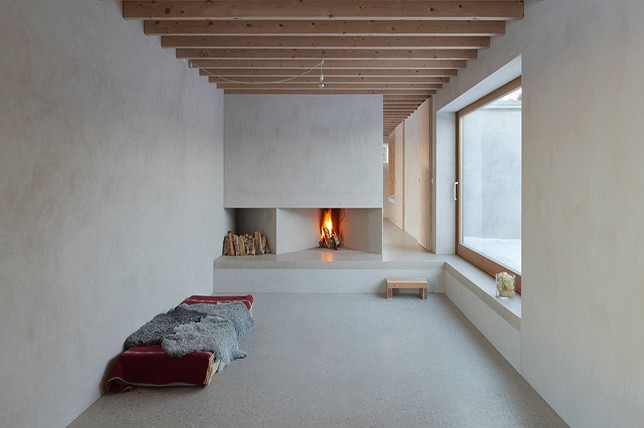 Though many are skeptical about the transformative powers associated with meditation, there's no denying the life-enhancing charm of having your own dedicated sanctuary.
And since all it takes is a quiet area and a simple pillow and yoga mat to build your own zen zone, you won't be hard pressed to go full on as the point of meditative practice is to help you benefit from a little quiet tranquility every now and then.
BUILD A CREATIVE ZONE
Sometimes all it takes is a small corner or nook to make your meditation room ideas come to life. Go ahead and create a dynamic space with a handful of items that represent your passions and tastes for a haven that is sure to help you feel present in your meditation space.
ADD A SIGNATURE HOME SCENT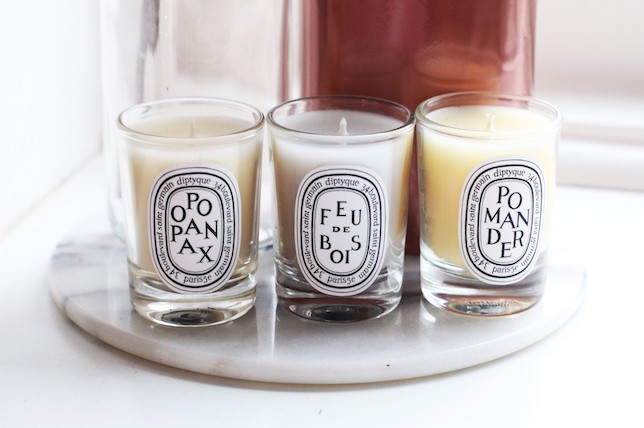 As scents are powerful tools for channeling moods and memories alike, consider what scents make you feel more at peace like a cliffside retreat, a lush park, or even a spa and include those fragrance notes in your meditation room ideas.
It may just surprise how much a great scent can add to your meditation rooms atmosphere.
ADD COLOR TO COMPLETE THE ENERGY OF THE SPACE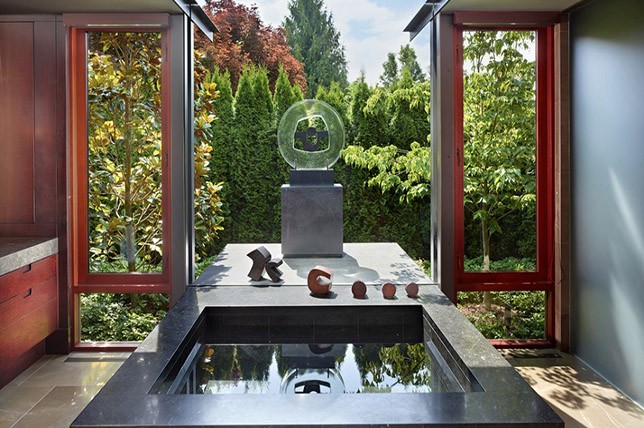 Before we get to wall paint colors lets talk about introducing small doses of color with ease into your meditation room ideas to keep the space calm and collected.
Though you wanted an uncluttered space, think of small decorative elements you can use to infuse your space with color and can easily switch from season to season for a quick room refresh. Consider clearing out the room save for only a few essential decorative elements. A few basic starters include a small table, yoga mats, a sumptuous throw rug, and pillows for meditation.
Regardless of the color you select, color affects your mood, so be sure to choose ones that call to your meditative needs, and make you feel calm and enveloped in relaxation.
GO GREEN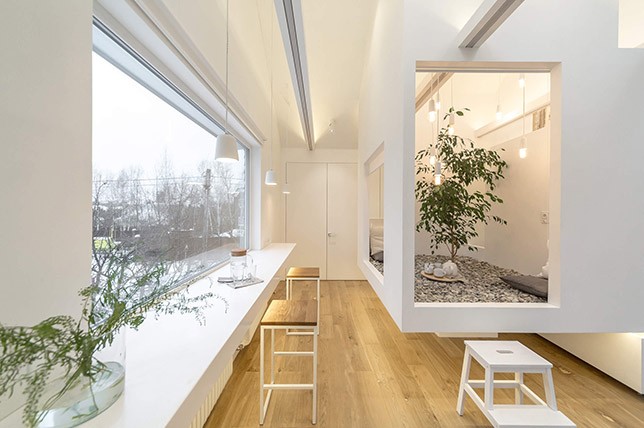 We've said it before and we'll say it again; plants are soothing, air-purifying, and organic must-haves for any home and for meditation room ideas – green thumb or not.
And as nature is organically relaxing and healing, and meditation is all about connecting yourself – mind and body – with nature and your surroundings, it only makes sense to bring botanicals in. You can bring in nature via fresh cut flowers, potted and hanging plants, and even a living plant wall.
EMBRACE NATURAL LIGHT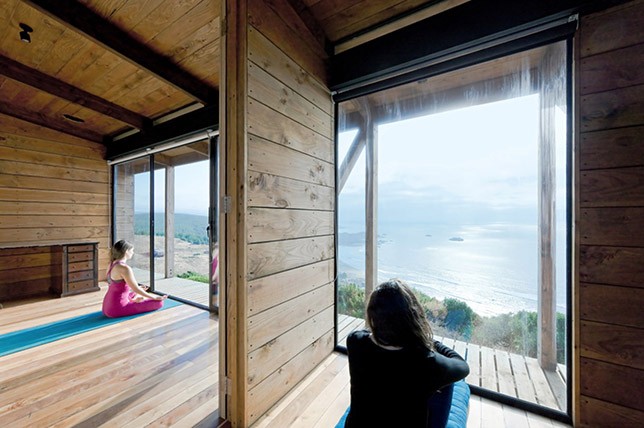 Because nothing beats the benefits of natural light, select a feel-good light-filled space outfitted with sheer window treatments in your home when charting meditation room ideas to give a go.
If your dedicated meditation space is short on light, focus on alternative sources of light with fixtures that represent your decorative style that boast dimming options. And if your space is outdoors, source a sturdy umbrella or garden tent structure to block distracting sunlight.
KEEP COMFORT KEY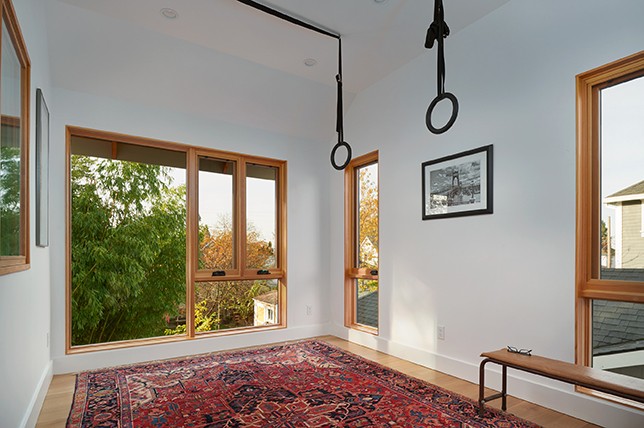 For mindful meditation room ideas, comfort should be king as this area should be reserved for the most harmonious effect of them all. Avoid sacrificing comfort over style as the room requires a relaxing spirit.
Go for tried & true pieces with a lived-in feel for the ultimate in time-worn finds that get better with age and are far from overtly precious as this is one space that needs to feel completely relaxing and removed from the daily chaos of the world outside.
CREATE A SERENE PALETTE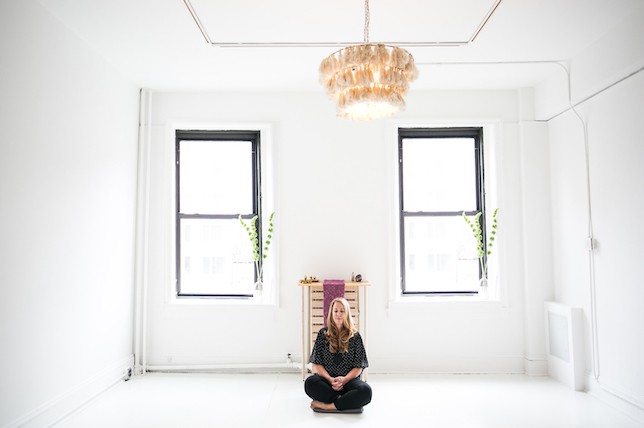 As you can image, color can dramatically change the energy of a room instantly and our designers suggest steering clear of intense, emotional hues like reds, jewel tones, and yellows.
When considering meditation room ideas, go for a color palette boasting tonal ranges of soothing neutrals and pure white matte walls and features to keep you alert and motivated. And though you should skip prints and patterns, add visual interest via textures and contrasting hits of ombre.
TAKE ADVANTAGE OF FRESH AIR IF POSSIBLE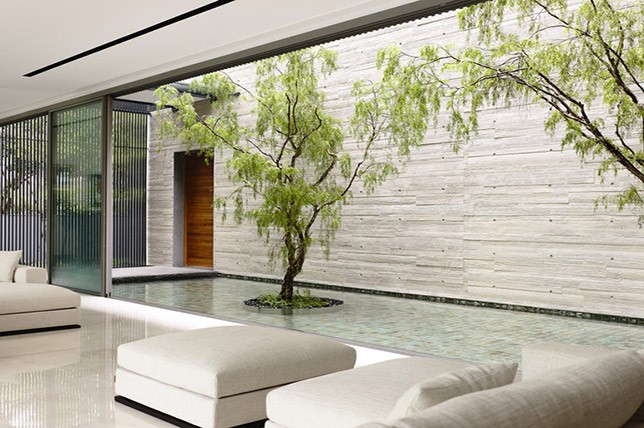 As fresh air has boasts vital benefits including boosting brainpower, improving your overall health, and ensuring you feel refreshed, its essential to let in fresh air when conceiving meditation room ideas for your home.
For indoor meditation spaces, be sure that your room is sufficiently ventilated and if you're in a room without windows, bring in a smart quiet and air purifying combination fan to keep the space serene and tranquil.
I recommend reading: Positive Environment at Home: Tips from the Experts at Porch.com
KEEP IT PERSONALIZED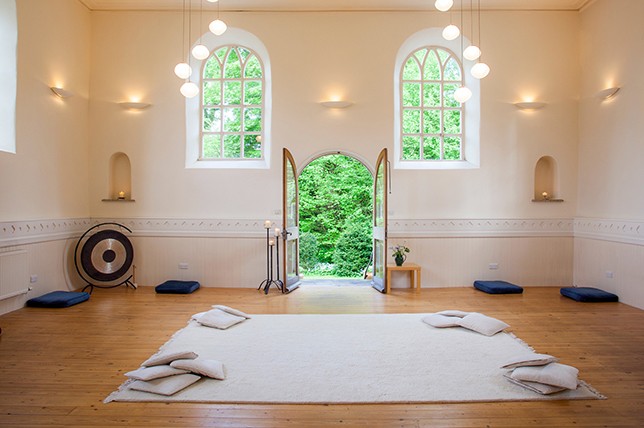 Like you would in any room in your home, create personalized meditation room ideas for the ultimate customized oasis unique to you. Do bring in mementos, highlights from treasured collections and the ilk to reflect your style and lifestyle with warmth and the comforting effect of the familiar.
And while its essential to create a mediation space that fuss and clutter free, to select a handful of relatively petite items for a personal touch while avoiding going overboard with distracting elements as they'll work to defeat the purpose of a simply soothing getaway.