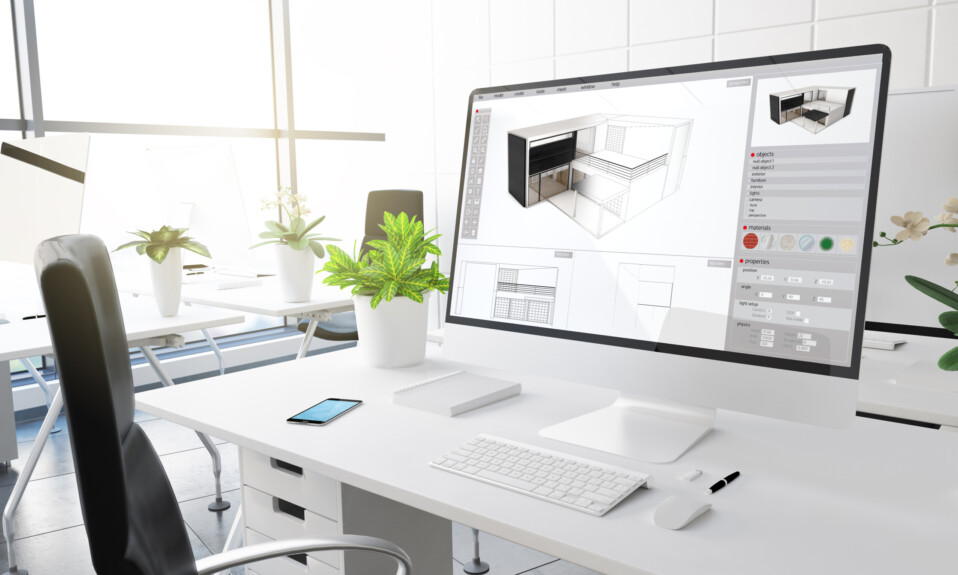 Discover these savvy office decor ideas that'll be sure to boost productivity…
It shouldn't come as a surprise that the design of an office or workplace can influence everyone's efficiency level to a great extent. In fact, in a research survey conducted by Management Today, 97 percent of respondents said they view their office decor as a sign of whether or not their employer appreciates them.
And according to data compiled from a recent survey of 3,000 Americans working with a local office arrangement (no freelancers, salespeople, or hospitality employees), many employers fail to create an inspiring and motivating office environment for their employees, and this slows down productivity and efficiency.
So how does design affect productivity? In many cases, employers do not provide primary elements that most people associate with a pleasant, welcoming, modern and inspiring workplace.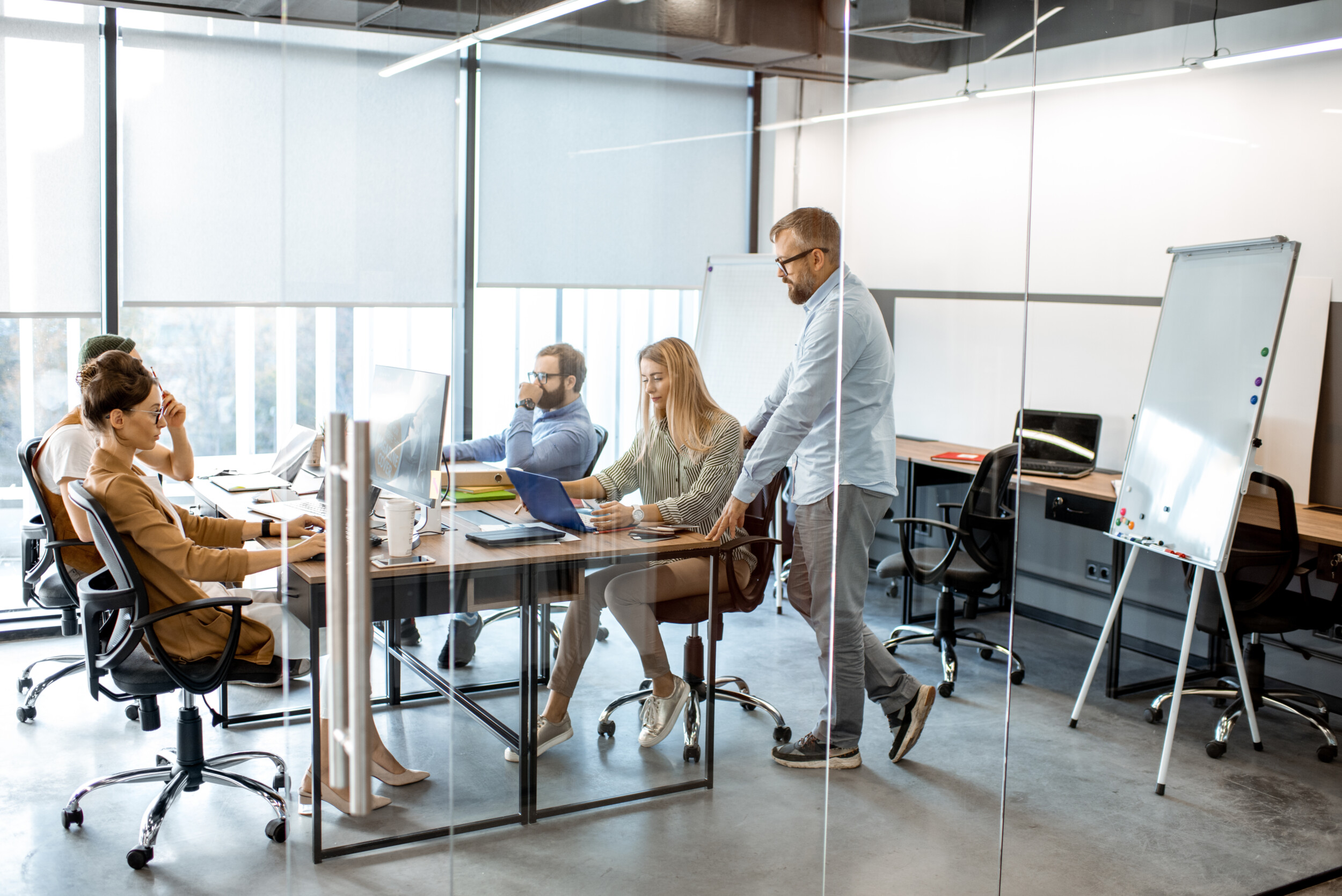 One in three people report that there are almost no elements of decor in their office, and one in four said that there is also no art of any kind in their office. Which just goes to show that most employers consider office decor impact as irrelevant, and to be reserved only for privileged companies that can easily afford them.
Most offices also have little to no natural light in their environment, while others design the layout of their workplace without giving it a touch of personality and design. Therefore, it's essential to note that office decor can impact employee behavior and how they relate with others within an organizational setting.
However, there are effective and tried and true routes that help can employers introduce stimulating office decor into their work environment. But before we examine these ways, let's examine why employee efficiency is important followed by sage office decor advice culled from Décor Aid interior designers.
WHY IS EMPLOYEE EFFICIENCY IMPORTANT?
Employee efficiency is essential for the success of any business because without it, vital resources will be wasted and staff will channel their energy towards unproductive aspects of daily commands when it comes to business. It dictates how well an employee stays committed to the organizational goals and objectives on a daily basis.
So if you have been trying to increase employee efficiency and aren't see the desired results, it's time to reexamine your office decor. By doing so it will help you better understand why your employees are not willing to commit to providing you with their best efforts or release their productive strength in the workplace.
After all, how thrilled would you be to work day in and day out in an office that is cold and clinical, and ultimately unattractive?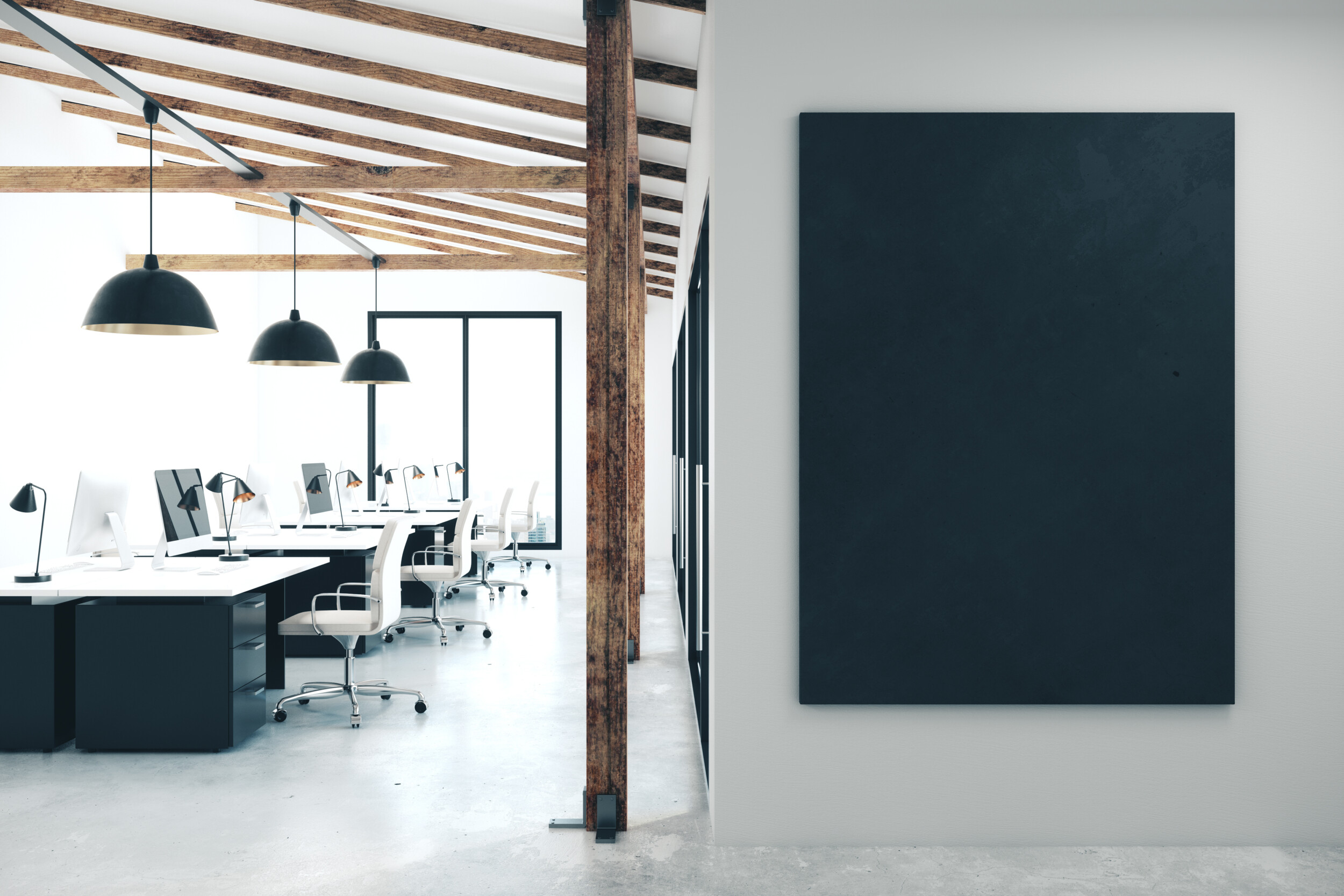 HOW CAN YOU CREATE AN EFFICIENT OFFICE DECOR?
Just like in a home, office decor ideas don't have to cost a small fortune or worse, be distracting. In fact, when you know the design direction that you're interested in going for, it can be all the easier to conjure well-judged office decor.
Long gone are the days of all-beige or gray office as today's office decor calls for a more minimal spirit peppered with invigorating hits of color and print. Instead, colors chock full of personality can also be suitable for a modern and professional work environment.
Vivid colors bring with them crucial ways that they can impact the productivity level of employees. It can increase their productivity, creativity, and concentration during work. Here are some office decor colors to consider and how they can affect the efficiency level of employees in any workplace.
Blue: A cool blue makes for a unique office decor color that is also known to have a calming effect and can be used to increase the levels of productivity in the workplace. It is also an excellent primary color, making it an excellent choice for the workplace.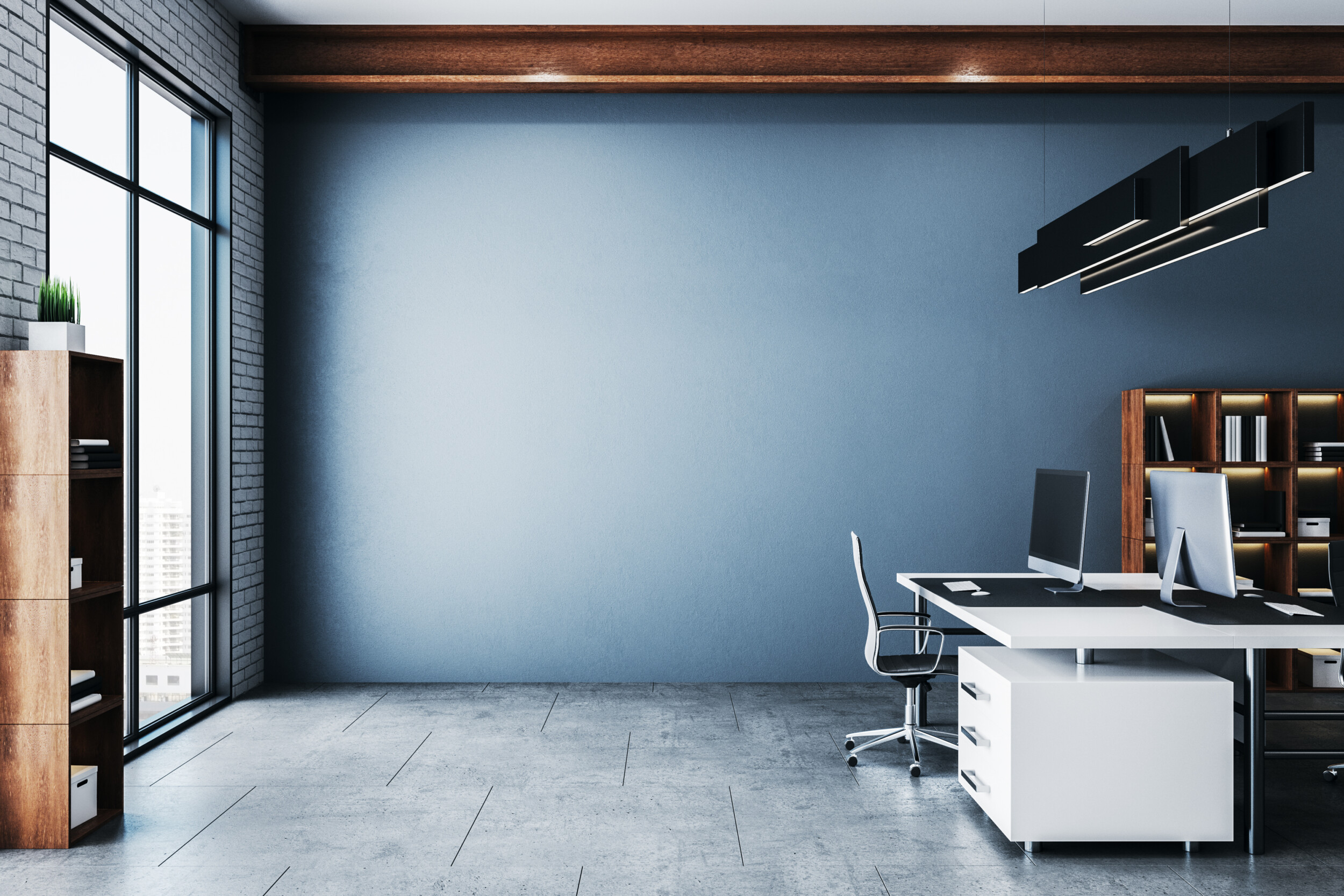 Green: If you want to promote efficiency and calmness in the workplace, consider using a vivid green as part of your office decor ideas. It is an excellent color choice for spaces where people work for hours while some employees work even overtime.
Green office decor helps to lighten the mood in the workplace and encourages employees to increase their productivity. Plus it's long been considered a sign of financial good luck.

Yellow: Research has shown that the color yellow can encourage optimism and creative thinking within the workplace. It is an extraordinary color for architects, artists, designers, and other creative professionals who require essential inspiration and energy to complete their projects.
Employers can take advantage of this cheerful color to increase the spirit in the workplace by going for a subtle, muted shade of yellow that'll also prove to be soothing.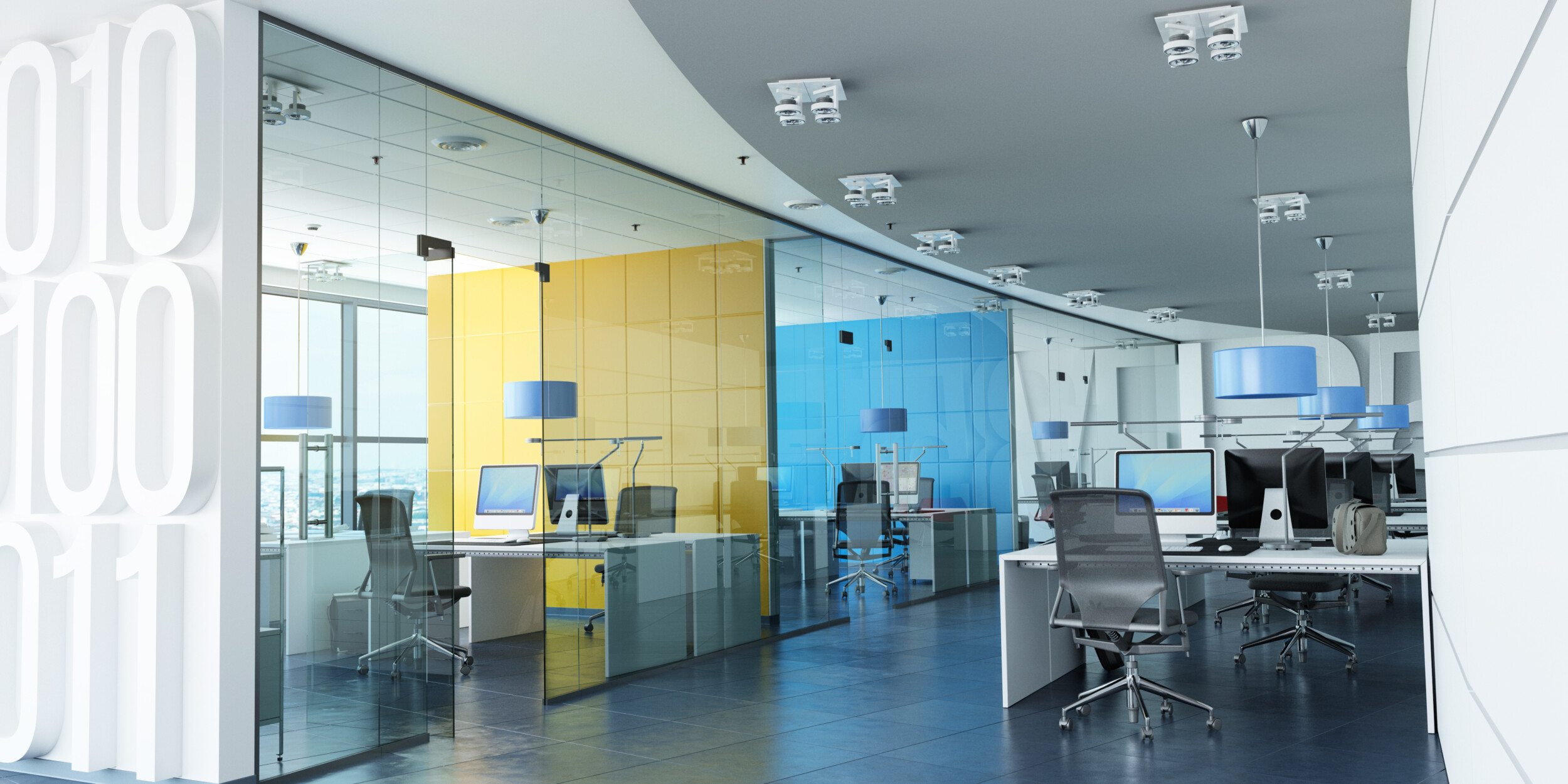 Red: Red is a bold color and a beneficial choice for a workspace that needs to be physically energizing to work in. However, it is not the best option for places that require tranquility.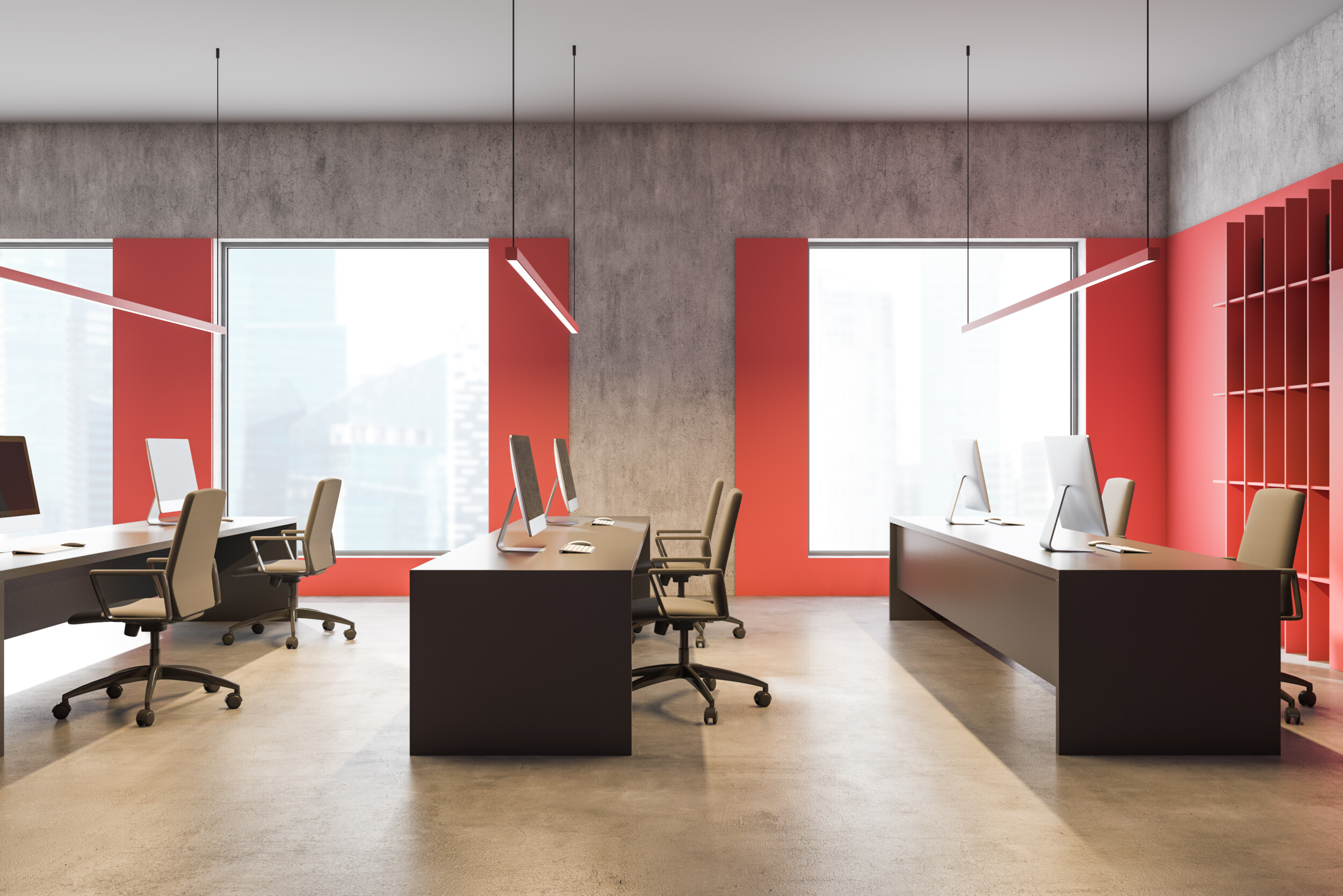 Since there are different personalities present in a work environment, it is better if office owners try to have a mix of colors with shots of red so they can improve the overall efficiency of employees.
One of the most crucial ways to ensure that you encourage your employees to put in more effort and focus on their jobs is to use a smart structure as an office decor starting point. Simply put, the way you plan the space should also coincide with how your team works on a daily basis.
So if your employees spend most of their time on telephones making calls for work, it makes no sense to have an open employee office atmosphere.
If your employee office space has small desks, and people find it challenging to work in because of the challengingly small workspace that you've provided, they can get frustrated and, in turn, loosely concentrate.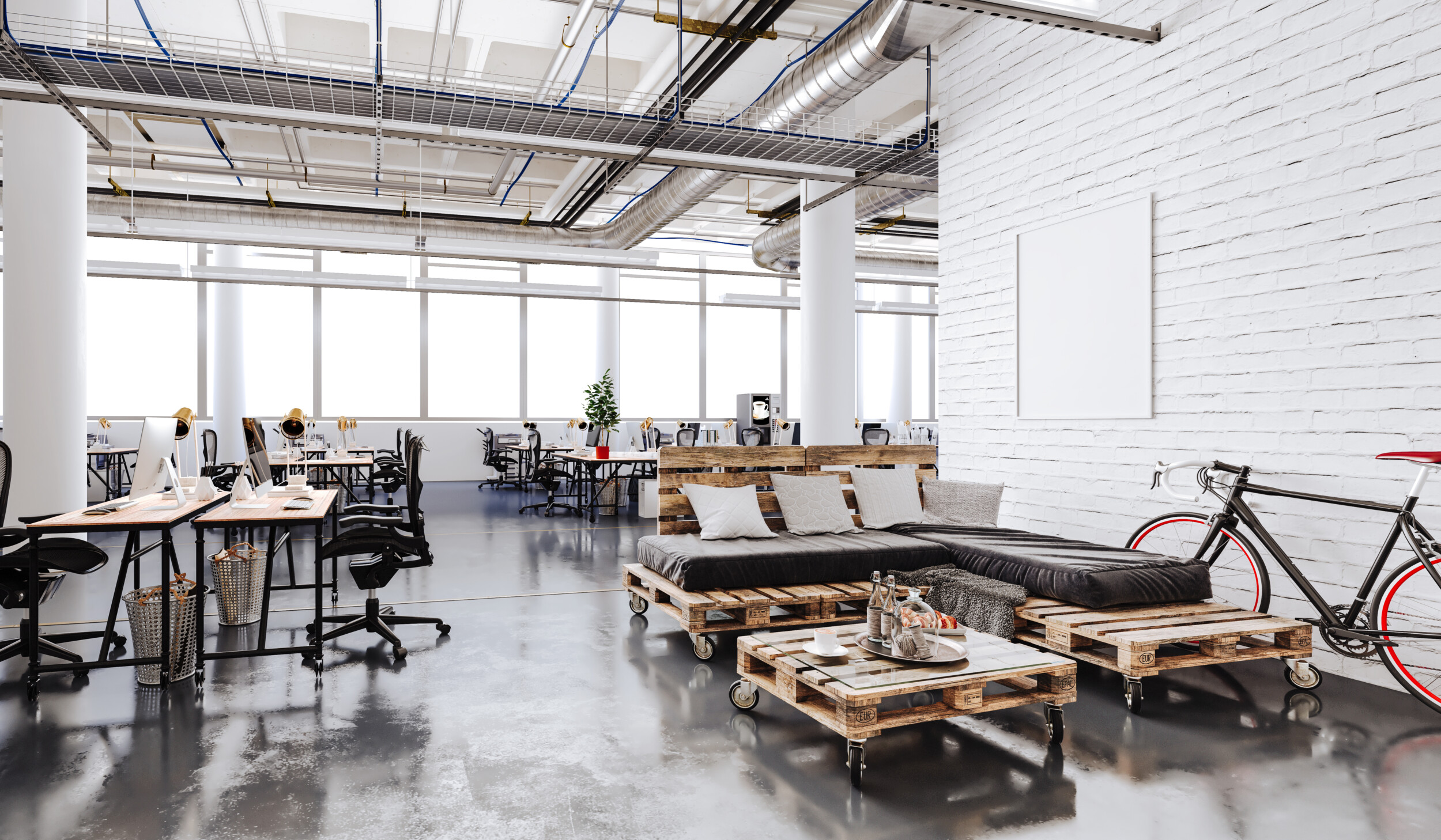 A well-planned office is one that offers a comfortable workplace for all employees. The office furniture in it should be lightweight and easy to move around. And employees must be able to work in a relaxed manner so they don't find it difficult to concentrate on their daily given tasks.
If office blinds are useful for your location, you should invest in installing them. As you can imagine, it is essential to pay attention to office design elements because they can have an impact on productivity. But beware of any office design that has no place for efficiency.
Employers can add warmth to the workplace by ensuring that their office is well lit yet relaxing for the eyes. Employees can easily develop a negative attitude towards work environments when working conditions are not favorable. If the work in an office involves detailed-oriented work, it is better to use halogen bulbs as a means of lighting.
Halogens help to display colors more clearly, as other types of lighting simply cannot provide that level of brightness without being too saturated. But what's even worse when it comes to office decor is lighting that is cold and clinical.
To avoid that pitfall, do layer your lighting and avoid simply relying on standard overhead lighting. Think table and floor lamps, sconces, and a variety of light sources installed at varying heights for a warm and inviting feel.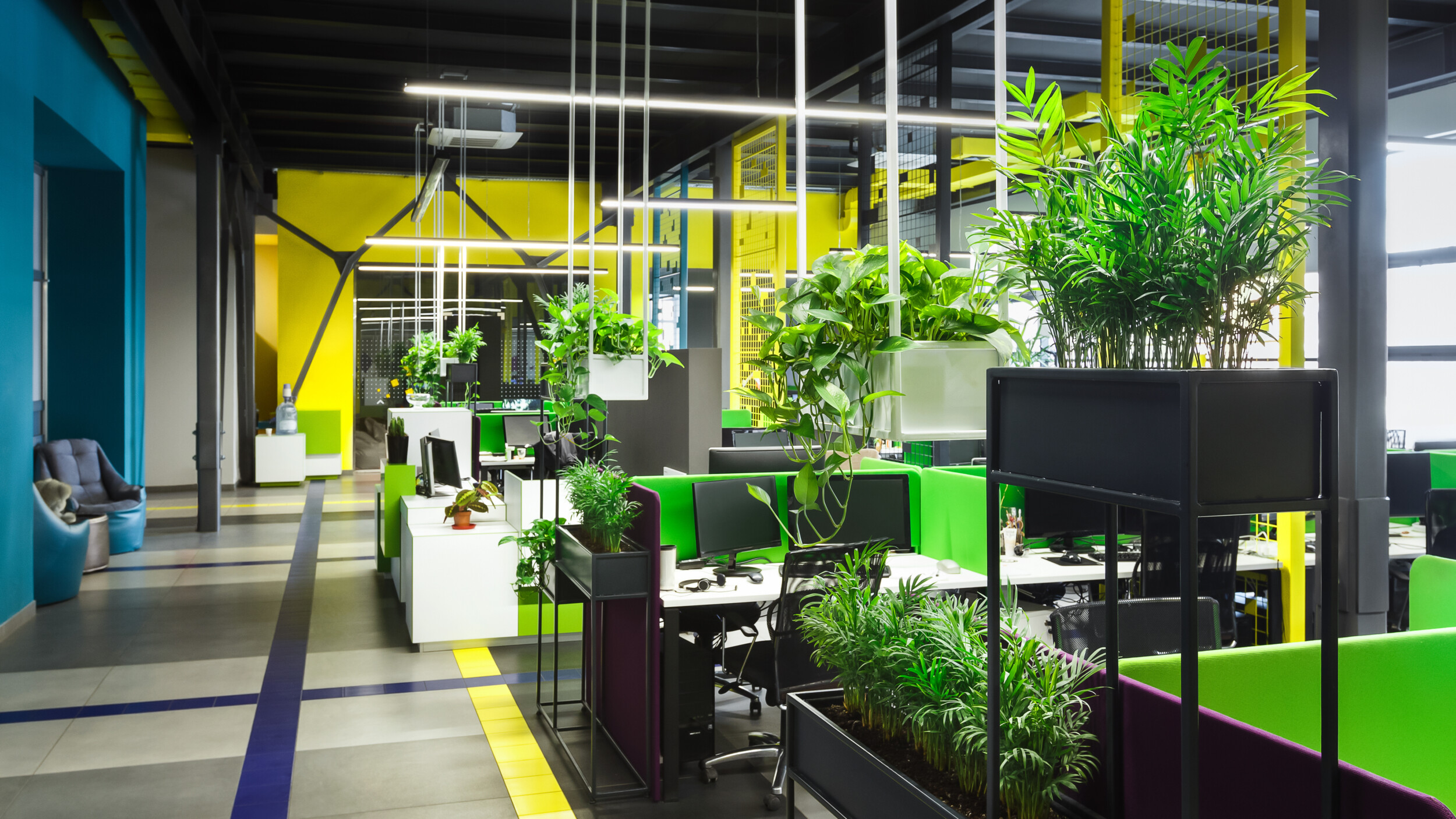 Are you searching for the best office decoration ideas for productivity? You should know that plants are excellent choices for creating a better mood in the workplace. Seeing such natural elements in any atmosphere can have a positive effect on everyone's attitude towards work.
Most employees love plants but they have little or no access to a garden. By bringing the outside environment into the workplace using striking and unique flowers in a vase, you can be sure to encourage more work efficiency.
They also offer an excellent visual and breathable atmosphere. You can also choose low maintenance plants that require low for easy care. But best of all is that certain plants can work to purify the air around them, which is great for a workspace.
When it comes to office furniture, stylized and well-judged pieces can instantly improve an office decoration theme in any workspace. And smartly design furniture can also have an advantage in the health of everyone in the office space.
Be sure that the chairs and desks that you bring in are designed to add comfort so that employees do not suffer from back or neck pain. Good quality office furniture can keep employees healthy and, as a result, increase productivity. When you try to infuse these things into your workplace, and you will notice the difference in everyone's moral.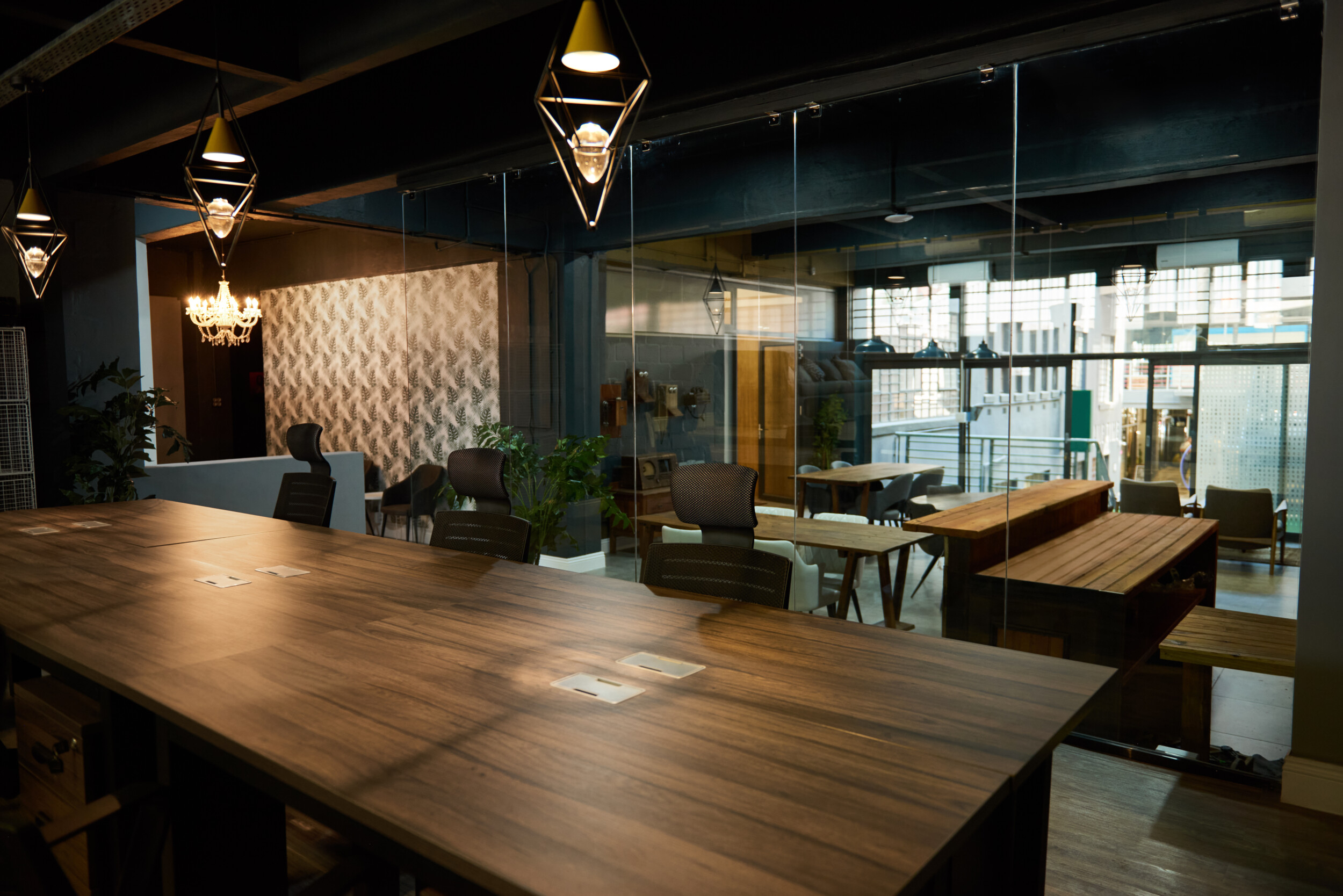 Aside from that, go for the unexpected when it comes to furnishings. Think interesting silhouettes, plays on scale, and layers of furnishings. And just because it's an office doesn't mean that you have to skimp on style.
Instead, go for a specific design direction. Both Mid-Century Modern and Art-Deco make for a luxurious feel every day and are timeless to boot. Plus they'll lend an otherwise bland office decor setup a striking sense of personality without coming off as distracting.
The key here, however, is to go for straightforward pieces that have a subtle sense of design so they won't look outdated or too of-the-moment.
OTHER OFFICE DECOR CHOICES THAT BOOST EMPLOYEE EFFICIENCY?
Because sometimes even the smallest of efforts can pay off on a regular basis and make everyone's day all the better and more energized.
Chic wall clocks are one element in office decor that can affect efficiency but are mostly overlooked by employers. In a fast-paced working environment where employees hardly have time for themselves except during breaks, effective time management becomes crucial.
Most people find it easier to stick to the time allotted for a specific project when a wall clock is positioned right before them. This allows them to easily monitor their workflow and the time spent on a particular project.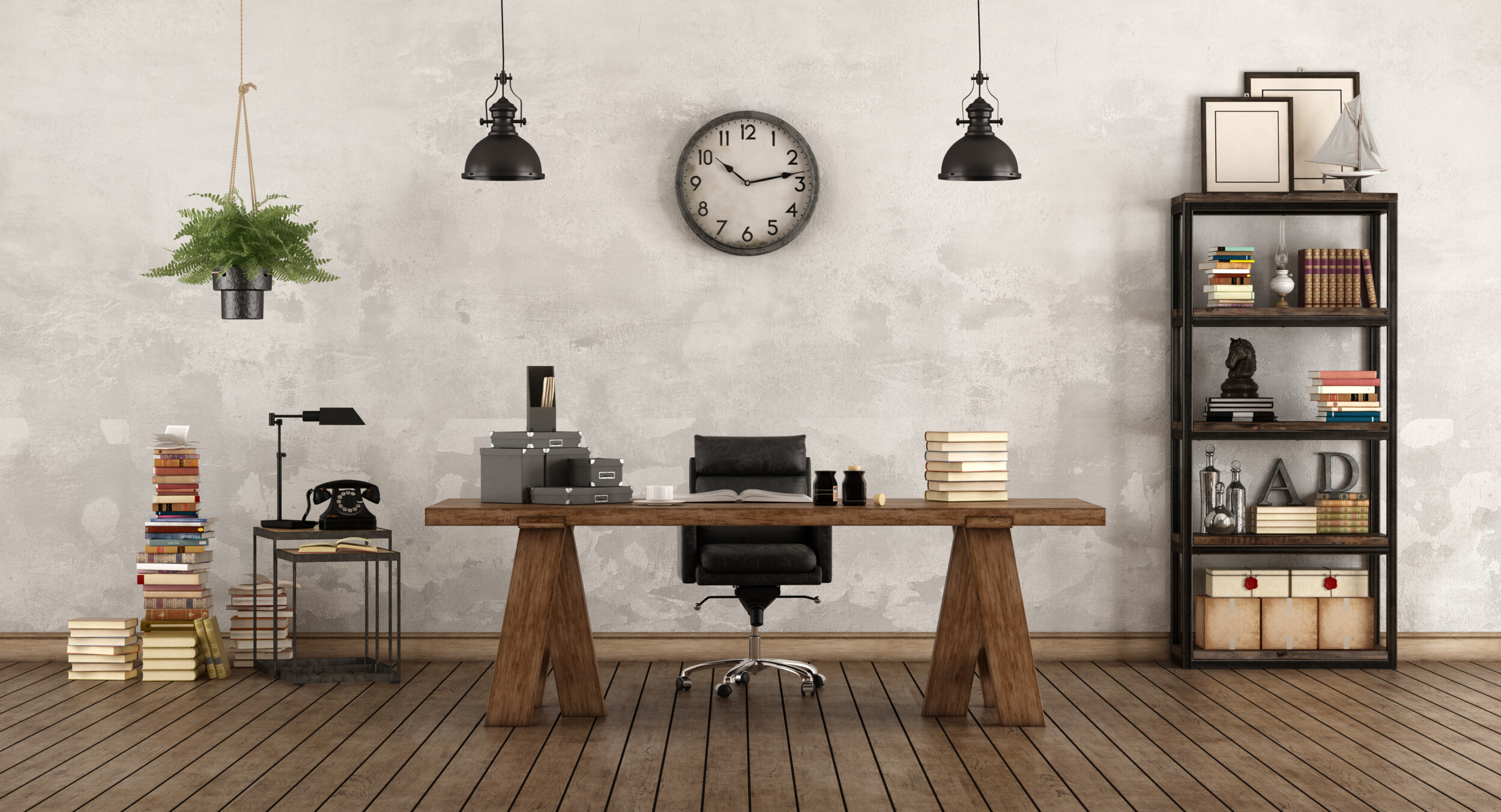 Ask any interior designer about where to start when decorating any space and they will immediately point to flooring as the natural foundation in any room. Flooring options shouldn't be ignored in an appropriate organizational setting as most offices have high traffic and require dense floors to accommodate it.
Also, it's vital to choose flooring materials that are easy to clean and less likely to retain stains. Such floors are easier to maintain and promote a clean environment which encourages more efficiency in the workplace.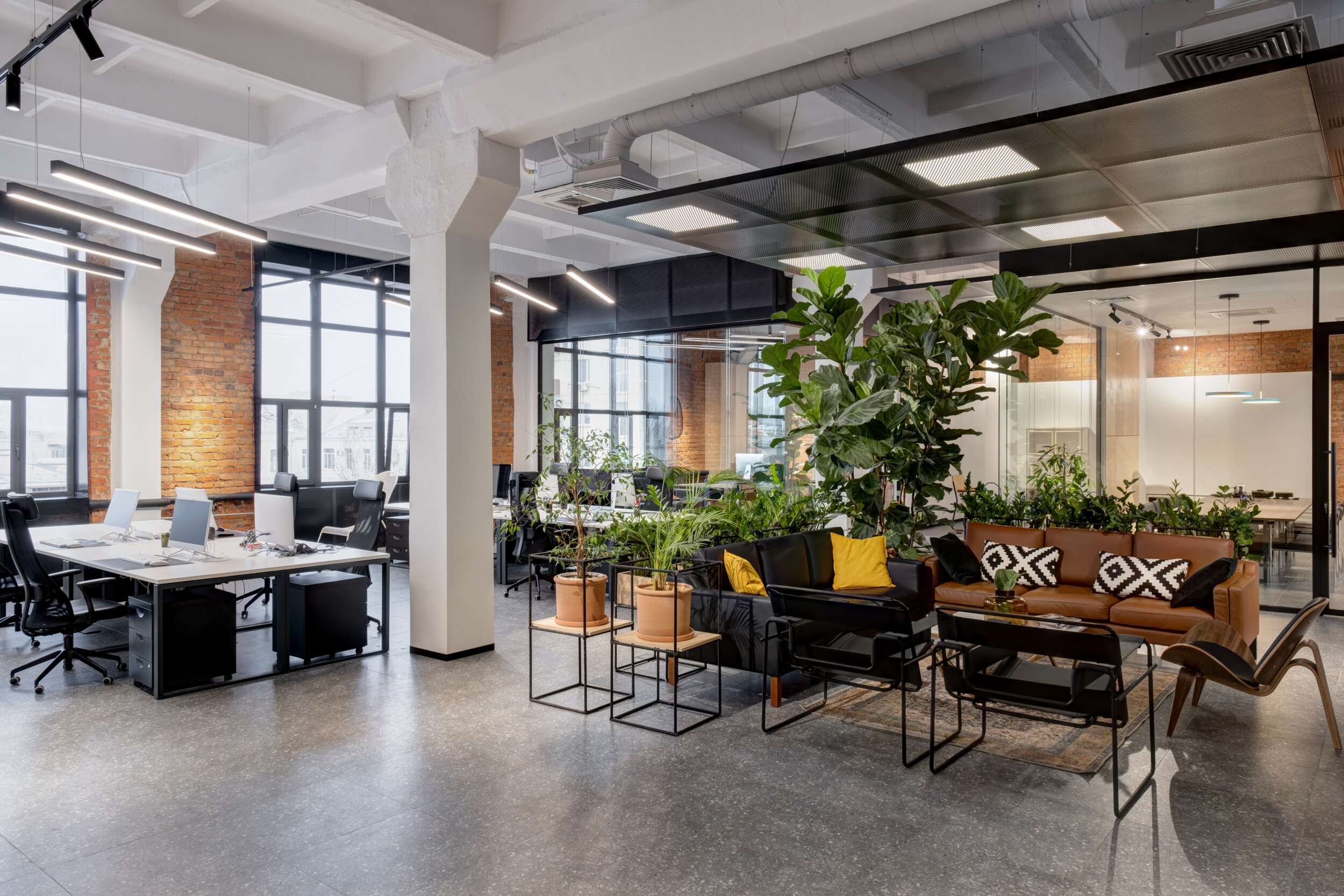 Conclusively, it is now an obvious fact that the office decor in a typical work environment can affect employee efficiency. Also, we discussed several ways employers can increase work productivity using various stylish elements when decorating an office.