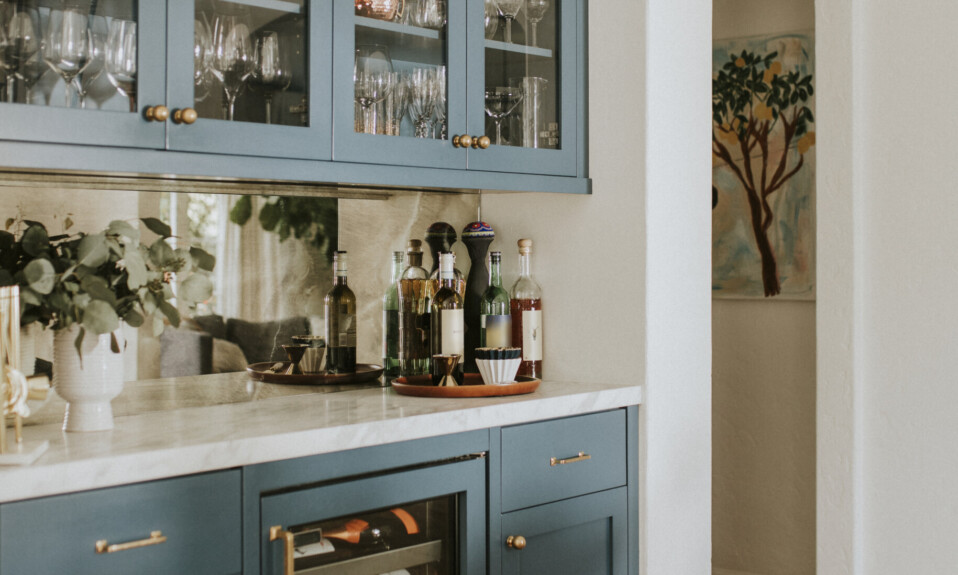 There's no doubt that you spend as much time in your kitchen as you do in the living room. And just like the meals you prepare in them, your kitchen should reflect your creativity and taste. Even if a kitchen renovation is a daunting task, refreshing and painting your kitchen cabinets shouldn't be one. In fact, there are several painted kitchen cabinets ideas you can draw inspiration from.
If your kitchen cabinets are in good condition, refreshing them with a coat of paint shouldn't cost you a fortune or take too much time. Plus you can customize the effect by choosing from the numerous painted kitchen cabinets colors easily available. But if your kitchen cabinets are in dire need of a refresh, you might want to consider giving them a facelift before updating them with a fresh coat of paint.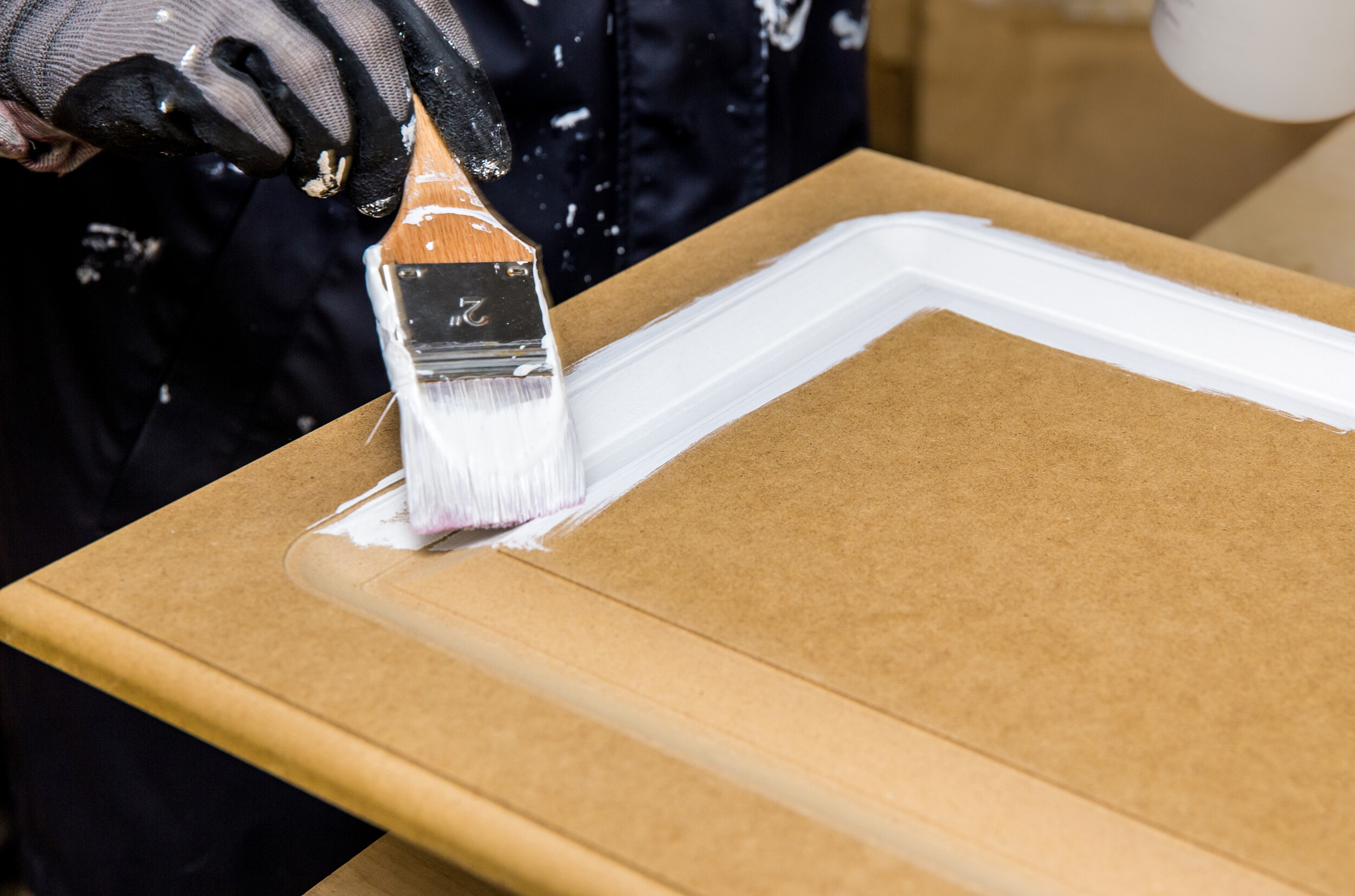 The focal point of every kitchen is of course the kitchen cabinets. That said, they can take up a lot of visual space and therefore demand that you give them extra attention. Aside from making your kitchen look outdated and unattractive, a shabby-looking kitchen cabinet will give your kitchen a coarse and an unwelcoming feel.
Painting your kitchen cabinets is not as trying as you might expect, especially when done well. And of course, if you use colors you won't enjoy in the long run, you would probably get tired of them in no time. With that said, here's the best way to consider painted kitchen cabinet ideas, according to Décor Aid renovation specialists.
Several paint colors can work to transform your kitchen cabinets into a stunning and striking addition in your home but finding the right colors is simply a matter of time and creativity. Before you choose a color, consider other items in your kitchen and their colors such as backslashes, appliances, and walls.
If you have several colors in your kitchen, then it's best to stick to neutral-colored cabinets or white ones. Some neutral colors to choose from include dark gray, light gray, or a mix of gray and beige. With these neutral paint colors, you can make the most of your kitchen space by acquiring more colorful appliances and accessories.
You need fresh ideas for your painted kitchen cabinets 2019, to ensure you don't miss out in the instant glow and stylish designs making a wave among top industry designers. Here are some cheap painted kitchen cabinets ideas you should consider as you chart course on how to update your kitchen without having to spend a small fortune.
Neutral Hues
Your design choices have no limit when painting your kitchen cabinets as the possibilities are endless. You can choose from an array of vibrant colors, or you may opt for a more minimal feel with painted kitchen cabinet white.
White and natural earth tones, as well as beige, can brighten up your kitchen and they are very attractive when used as kitchen cabinet colors since they boast a minimal, timeless feel. Little wonder why they are a top choice for many homeowners searching for classic painted kitchen cabinet ideas that'll also make the space feel larger and brighter.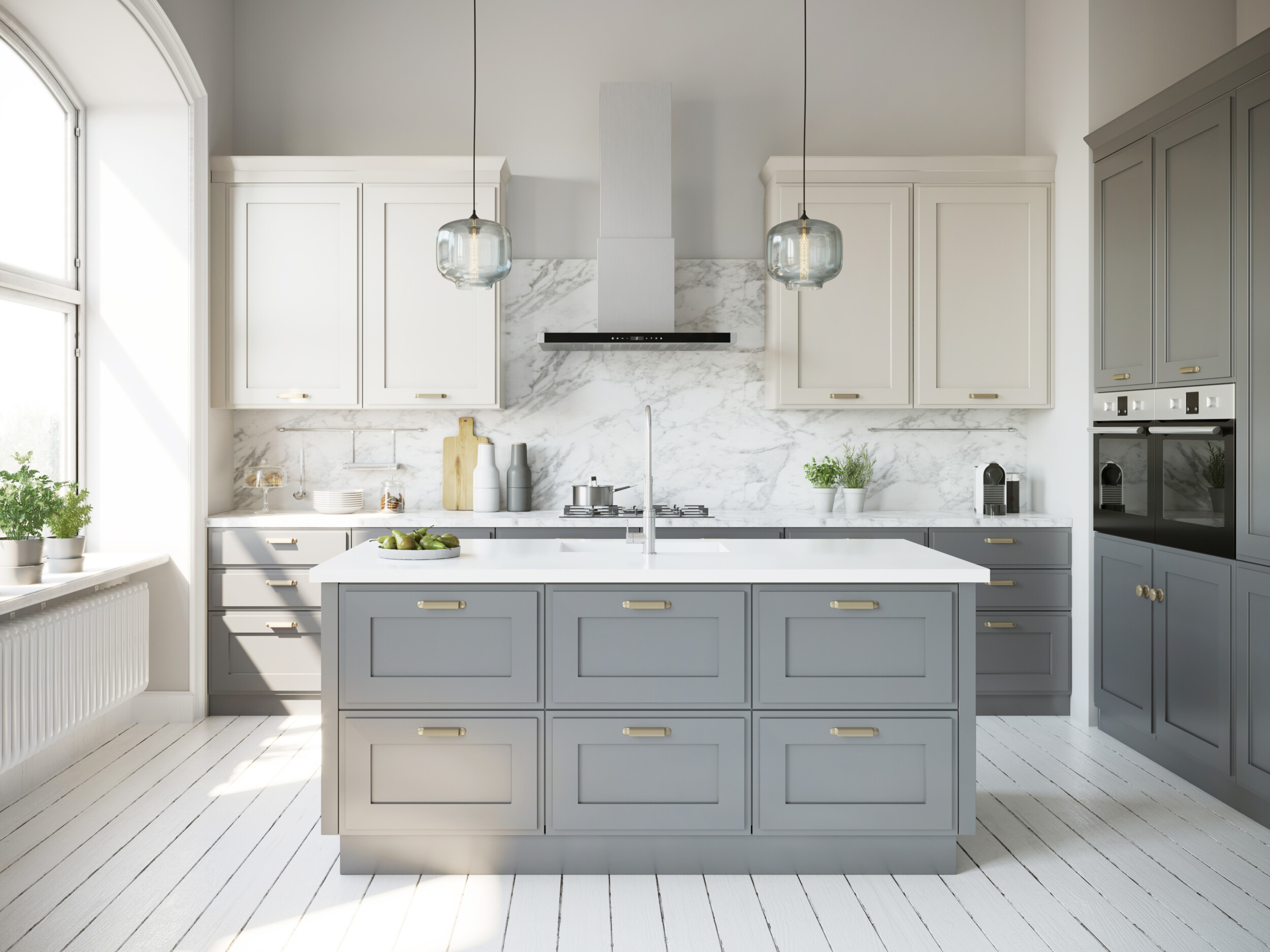 Chalkboard Cabinets
If you've got children or a busy household and kitchen, add a sense of play in the space with chalkboard painted kitchen cabinets that will allow you to easily jot down notes and clean up after them.
That said since the fronts will be black, only paint a portion of your kitchen cabinets or use chalkboard paint to create an accent or feature wall.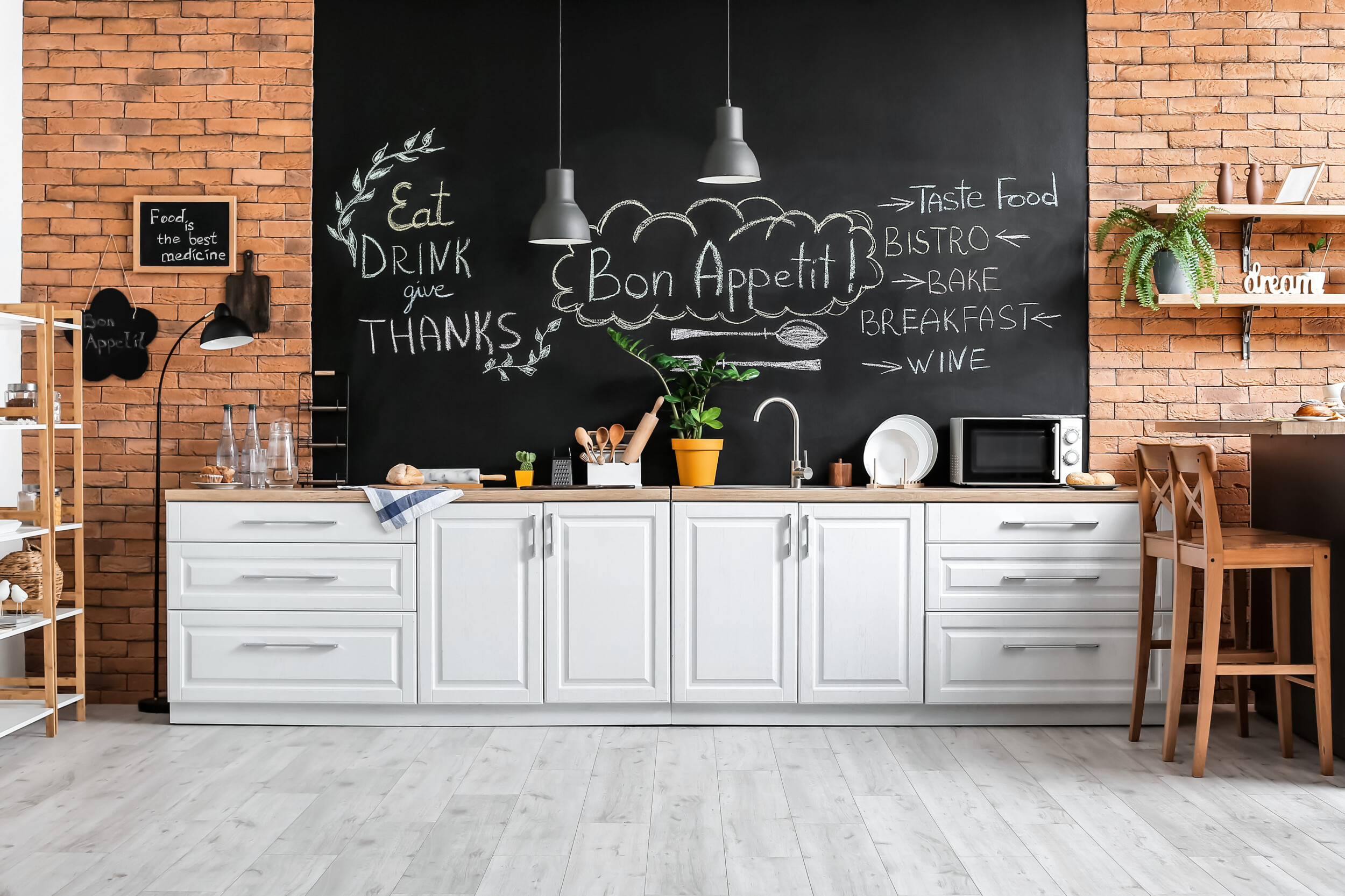 Matte Cabinets
Perfect for a modern and minimal home, make a subtle statement with matte painted kitchen cabinets that'll lend your kitchen a soft, pared-down feel.
And since they're matte, you can be more varied in your color selection as the finish will help balance even the most saturated of painted kitchen cabinet colors.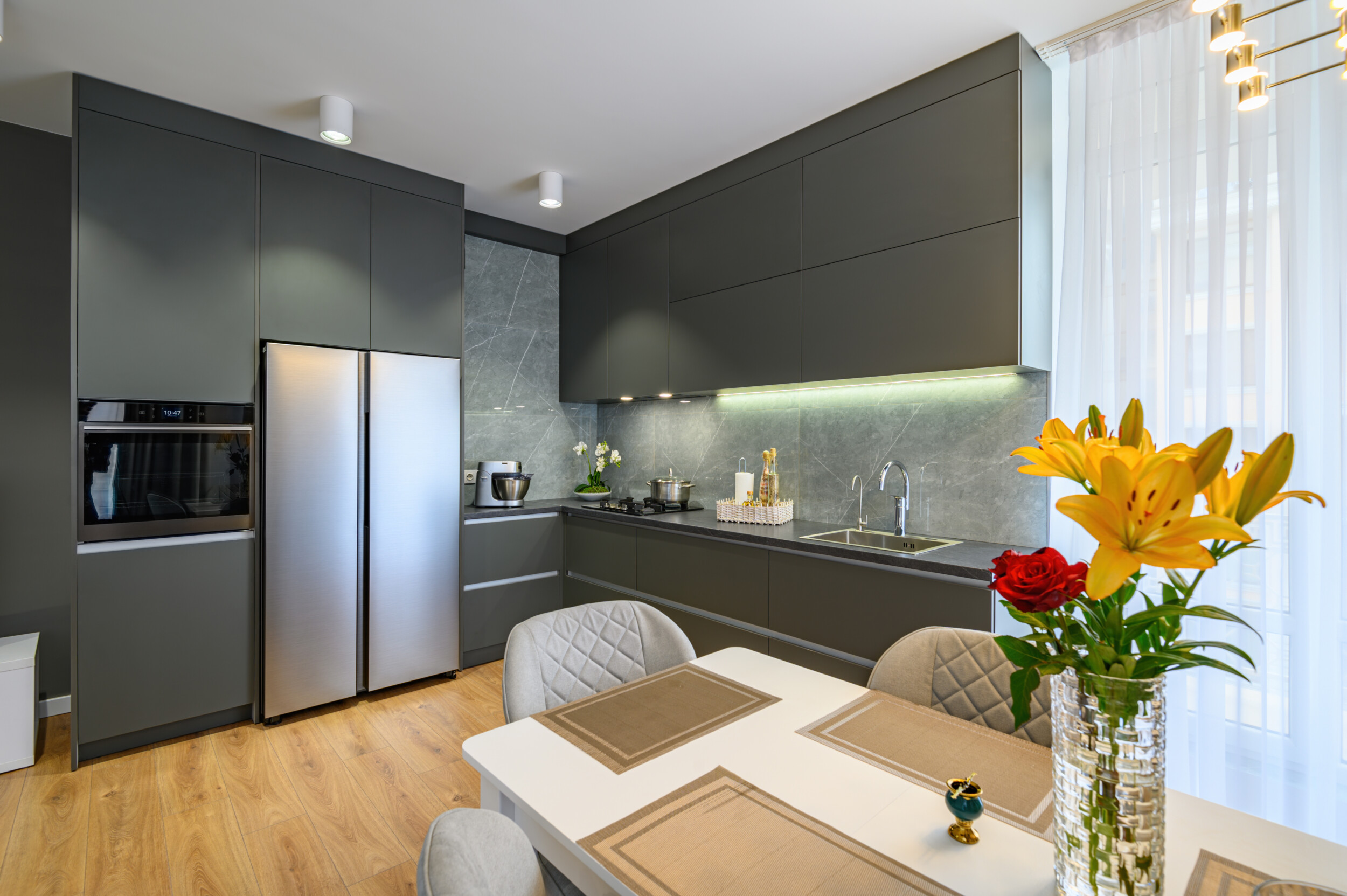 All-White
For a timeless update, you can never go wrong with room-defining crisp white painted kitchen cabinets since they'll never go out of style. They'll also make your kitchen appear larger and brighter. Plus, all-white painted kitchen cabinets pair well with just about every design style, color, print, and finish.
The only caveat here is the fact that since they are white, they'll highlight stains and everyday wear and tear instantly, so they'll have to be cleaned and refreshed every so often.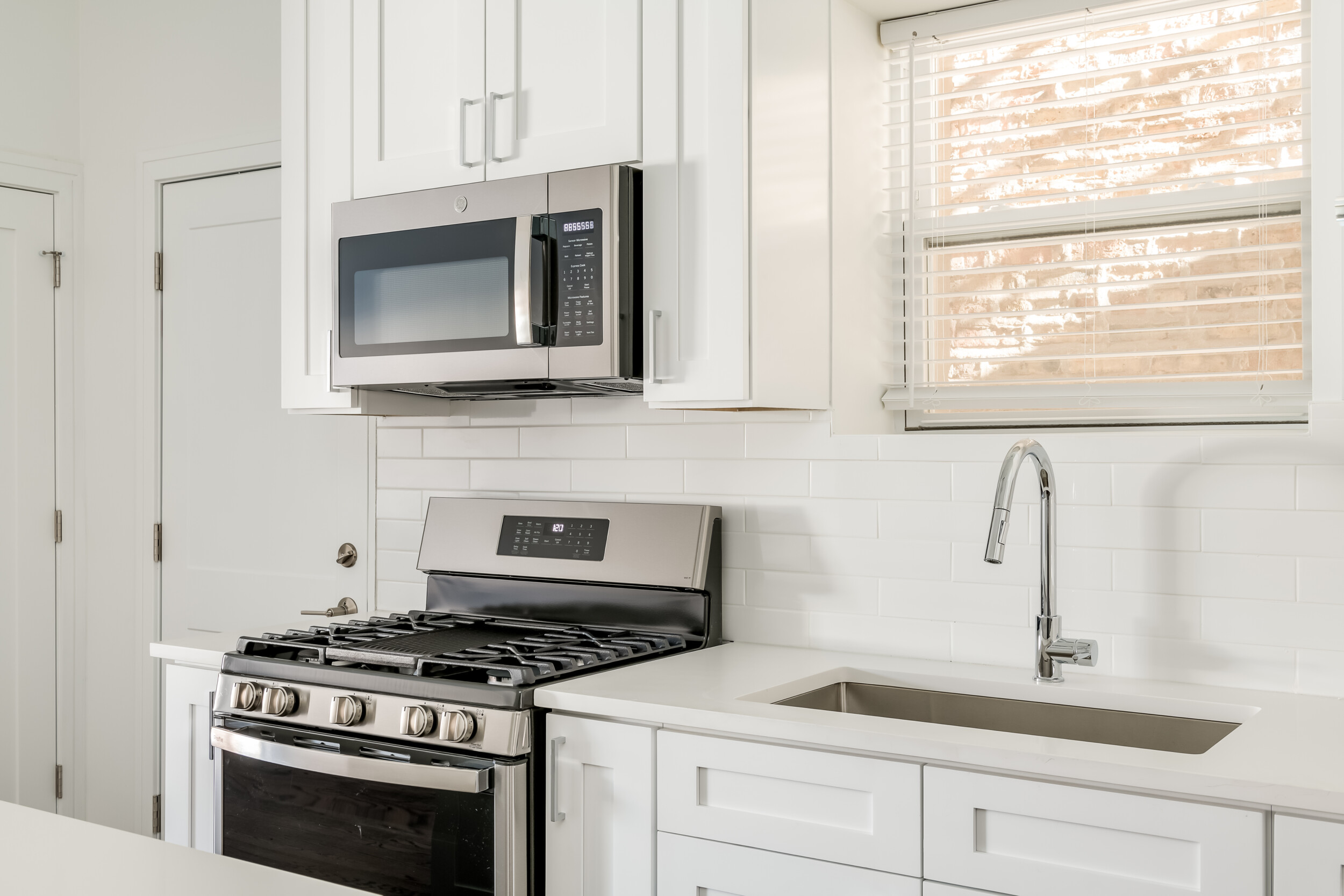 High-Gloss Painted Cabinets
An easier to clean alternative to matte painted kitchen cabinets, high-gloss finishes will be certain to elevate the everyday elegance factor of your kitchen for years to come.
And even better is the fact that they'll catch and reflect light throughout your kitchen which will make it look larger, brighter, and more expensive.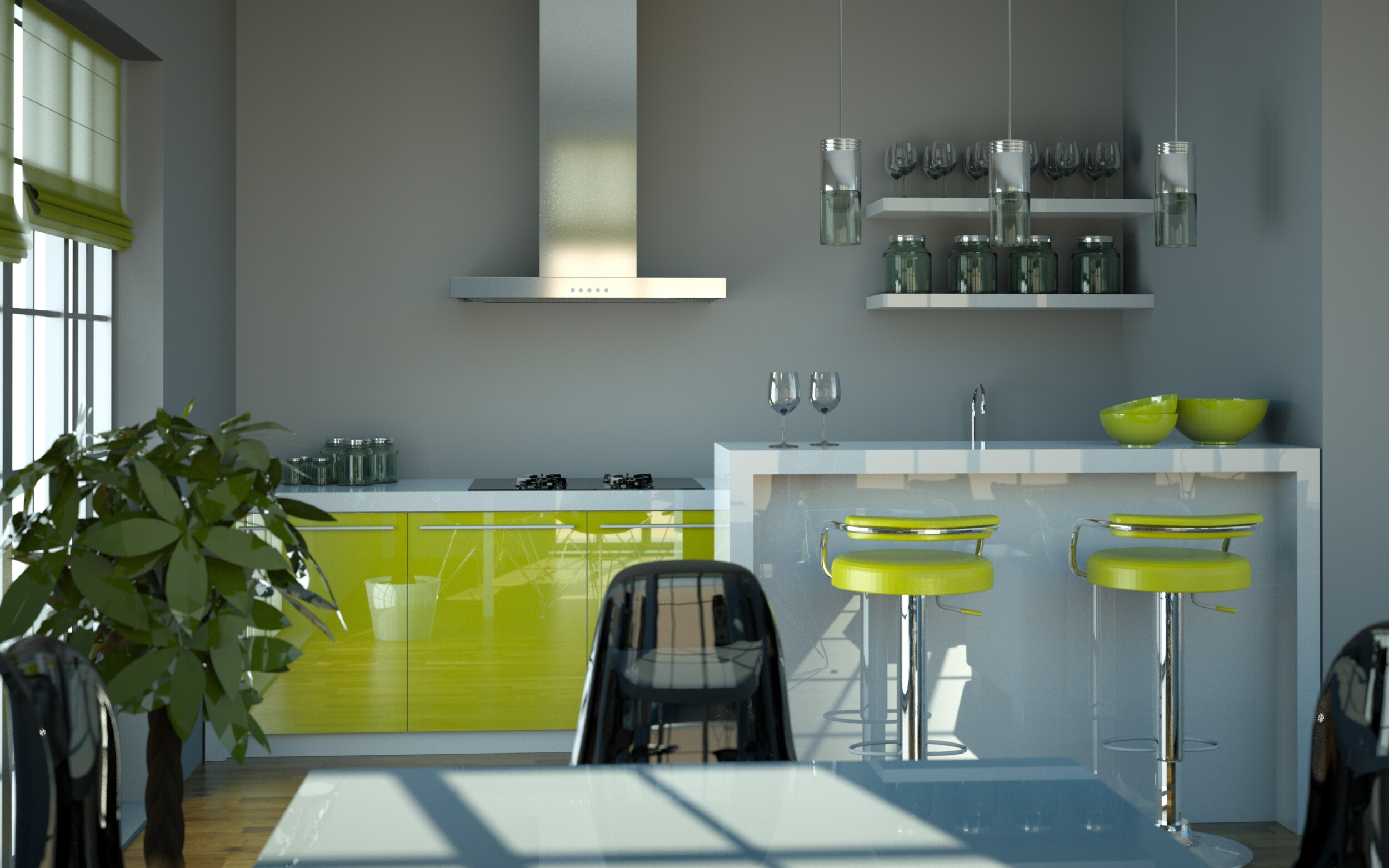 Gray Tones
If all white is too clinical for you or hard to keep clean daily, and if a flamboyant color simply isn't for you, consider a watery gray as a forever-chic alternative.
Gray painted kitchen cabinets will also always look modern in appeal and won't take away from the potential resale value of your home. And gray painted kitchen cabinets will also pair well with all kinds of prints and finishes.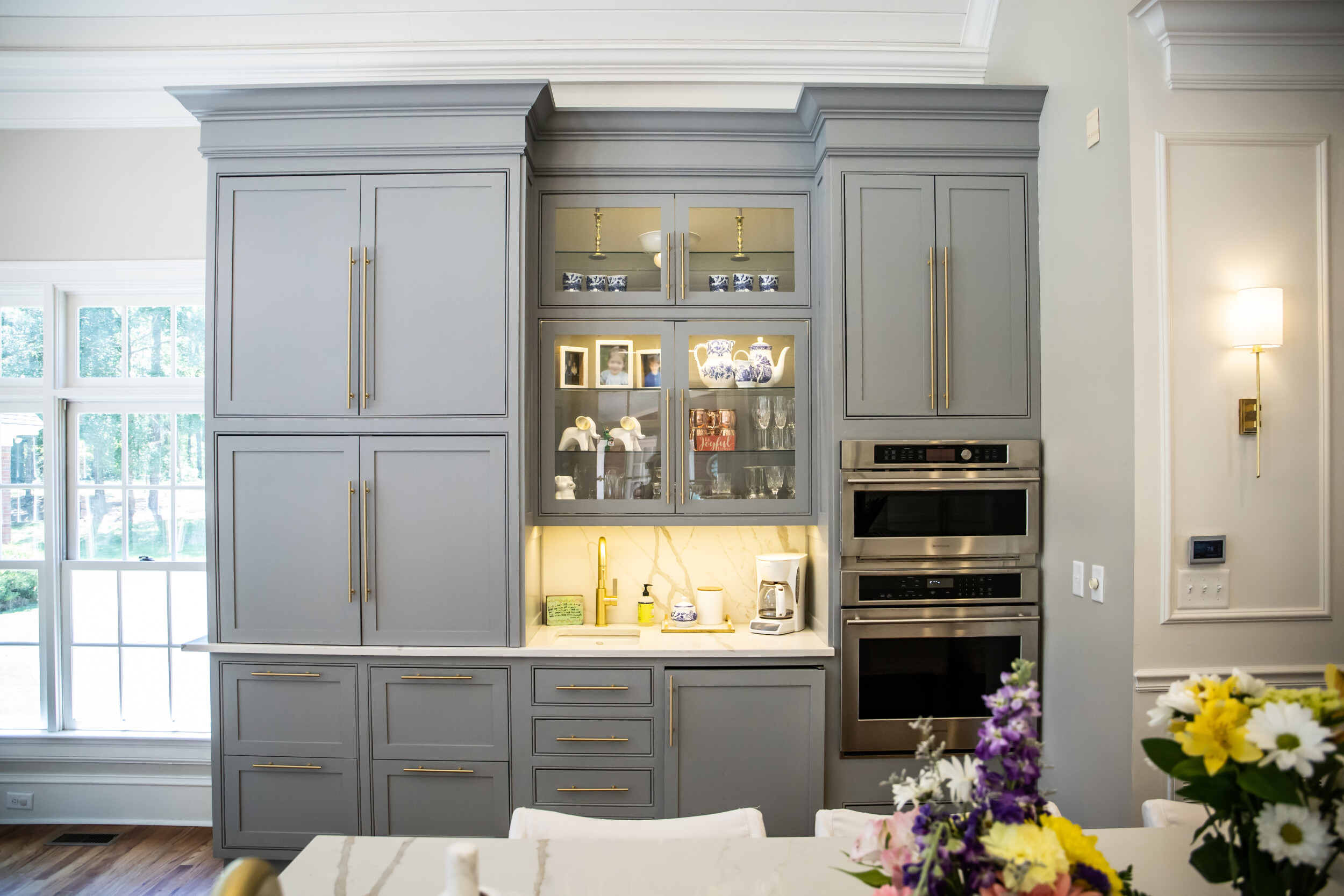 Dual Tone
To achieve a dual tone look for your painted kitchen cabinet, simply paint your lower and upper cabinets in different yet complimentary colors to create a striking and unforgettable contrast. And there are scores of color combinations for every kitchen cabinet pattern which you can choose from.
You can go for white on top and green on the bottom or neutral on top and bold colors at the bottom. You can also choose contrasting colors throughout. However, our renovation experts suggest sticking to just two tones to keep the look easy on the eye. This way, you won't tire of your juxtaposed painted kitchen cabinets any time soon.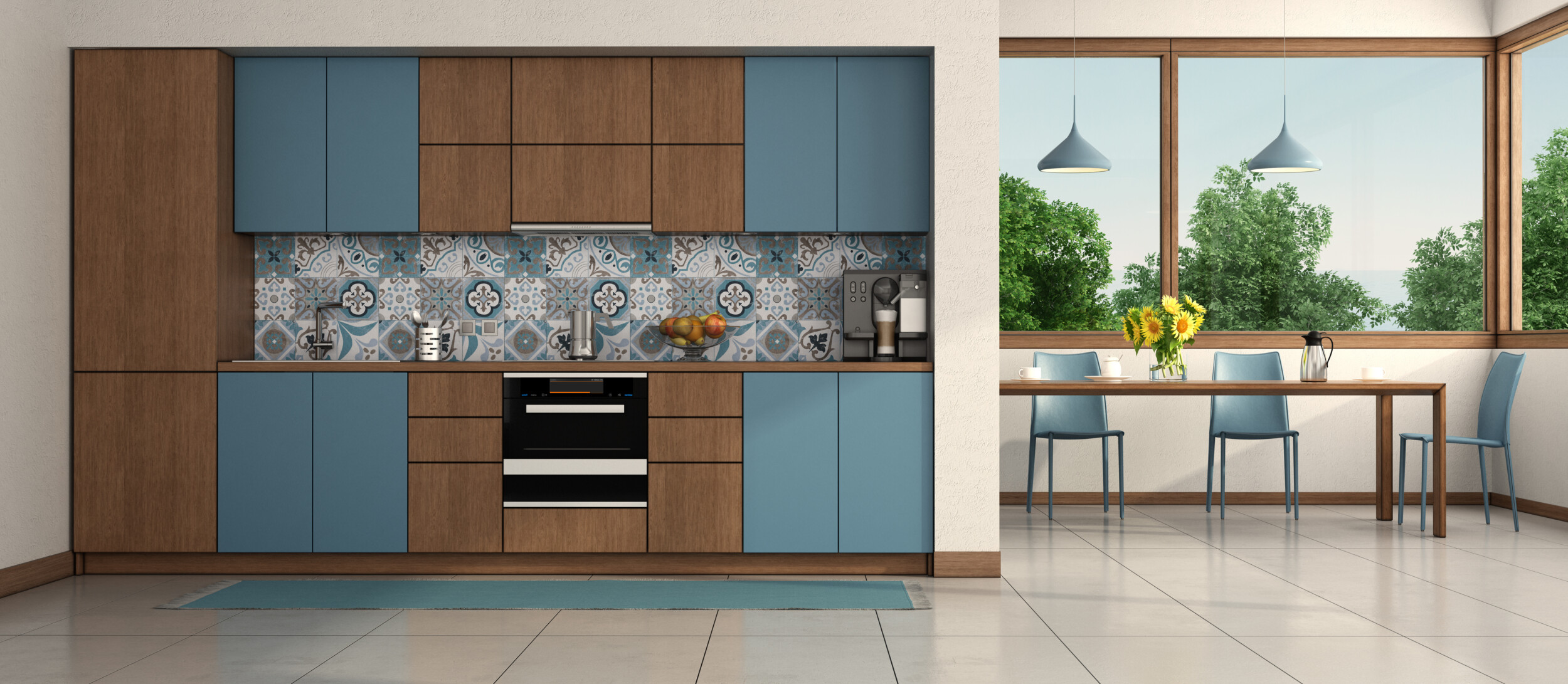 Bold Colors
Still searching for painted kitchen cabinet 2019 ideas? Think about how you can energize your kitchen by choosing bright paint colors for your kitchen cabinets. Such colors can include golden citrus hues or on the other end of the spectrum, darker shades like inky blue, matte black, and cobalt.
Before doing so, do observe how well your color selection flows with the walls of your kitchen. If you do go for vibrant cabinets, you should pair them with neutral and lighter colors to prevent your kitchen walls from becoming too dark.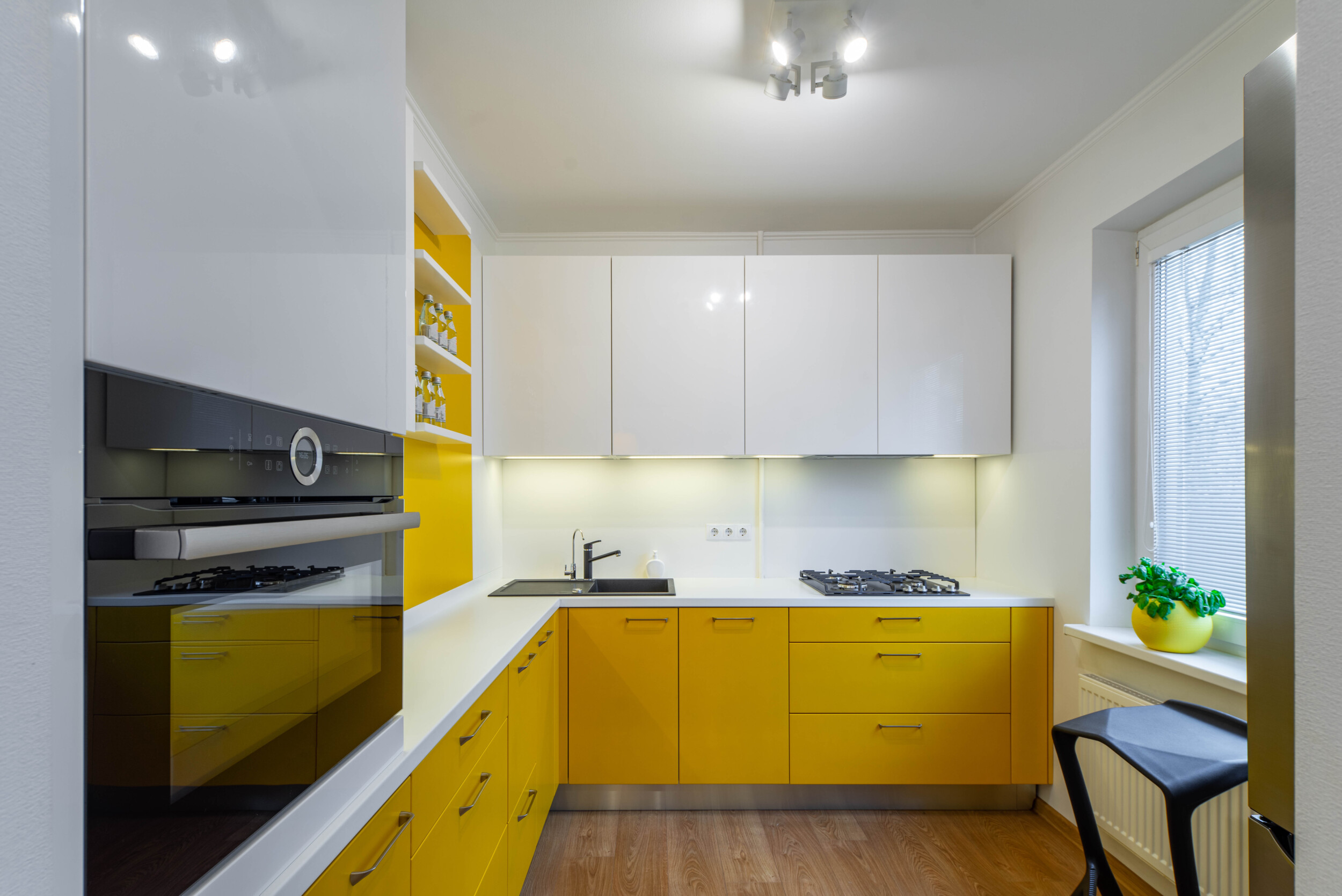 Subtle Pastels
This has been a trending color range for many as it creates the perfect way to blend in a more feminine feel and color choice without making your kitchen look too saccharine. A good example of subtle pastels choices that are modern include shades of green, lavender, and blue.
If you are using open shelving as an alternative to upper cabinets, you can finish them with subtle pastels which is a great way of highlighting the aesthetic beauty of your kitchen decor.
One good thing about this color direction is that you can repaint the wall behind your shelves as an accent and not the cabinets — making for a great way to highlight and display your favorite tableware and decorative finds. Soothing pastels are mot a bad route to be considered as part of your painted kitchen cabinet ideas.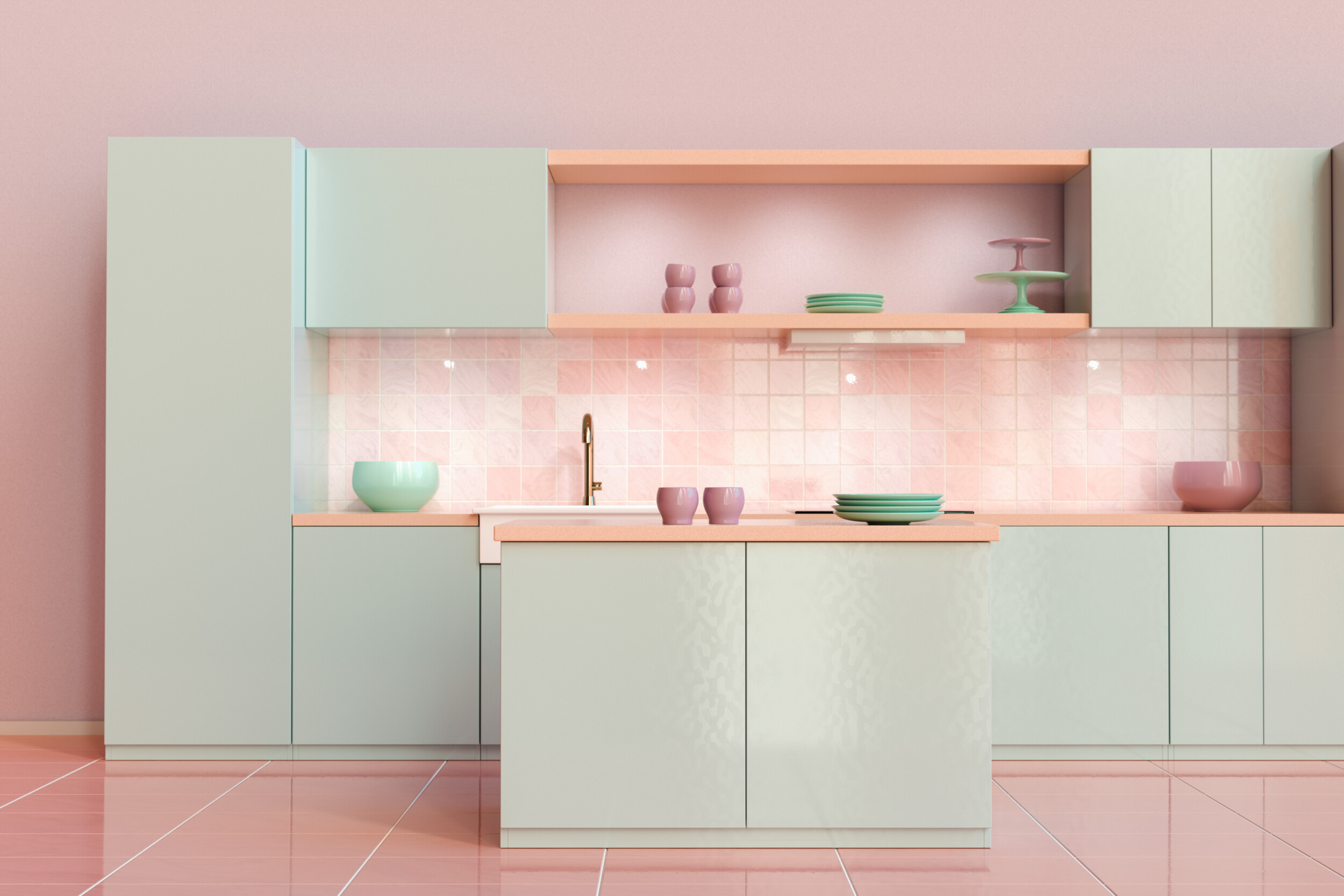 Dark Colors
Dark colors such as navy blue, cranberry red, and emerald green can make your kitchen cabinets come alive with stunning aesthetic beauty. Even though it's recommended to avoid using such colors for a kitchen with a larger space to work with because they can tend to darken small spaces, we think there's nothing wrong with going for a bolder, unexpected route.
To get the look right, be sure that you balance those darker kitchen cabinet colors out with white walls at the top before trying them in a small kitchen. When it comes to painted kitchen cabinet ideas, the sky is the limit. Most people love the idea of two-toned cabinet shades.
You can opt for the same if you are naturally drawn to neutrals and colorful shades. However, the best trick that works for all color combinations is to paint the top with a lighter color and the bottom with a darker color. You can try white with gray at the top, and burgundy or navy blue at the bottom.
PAINTED KITCHEN CABINET COSTS
Whether you are painting your kitchen cabinets yourself or hiring a pro to do it for you, it's good to estimate your potential painted kitchen cabinet cost and ensure that everything is within your budget before going for it. Also, don't fall for thinking you might end up paying nothing if you go for a DIY route.
Painting is a labor intensive job and your time is involved here. You may also need to buy some materials which might be readily available when you hire a contractor. How much painted kitchen cabinets will cost you depends on a few considerations.
Your kitchen layout
Almost all painted kitchen cabinet 2019 ideas are based on kitchen layout and the overall size of the space you have to work with. The larger your kitchen is, the more expensive it will be to paint your kitchen cabinets or do any form of renovation. If you are going for a DIY route, it automatically means that you'll need more costly materials.
And of course, if you are hiring someone to paint your kitchen cabinets, it means higher labor costs. The cost of the paint itself is highly variable. A gallon of paint can cover up to 400 square feet of kitchen space and can range anywhere from $20 to well over $100.
Your materials
Your painted kitchen cabinets cost will also depend on the number of materials you will need. You will need can of paint, rollers, brushes and other tools. Whether you are opting for a DIY process or hiring someone, your estimated costs will be around a minimum of $200.
It also depends on the brand of paint you choose. You might be tempted to go for the cheapest brands, but you will get what you pay for. Paying a little extra for a gallon of paint might save you from repainting your kitchen cabinets sooner than expected.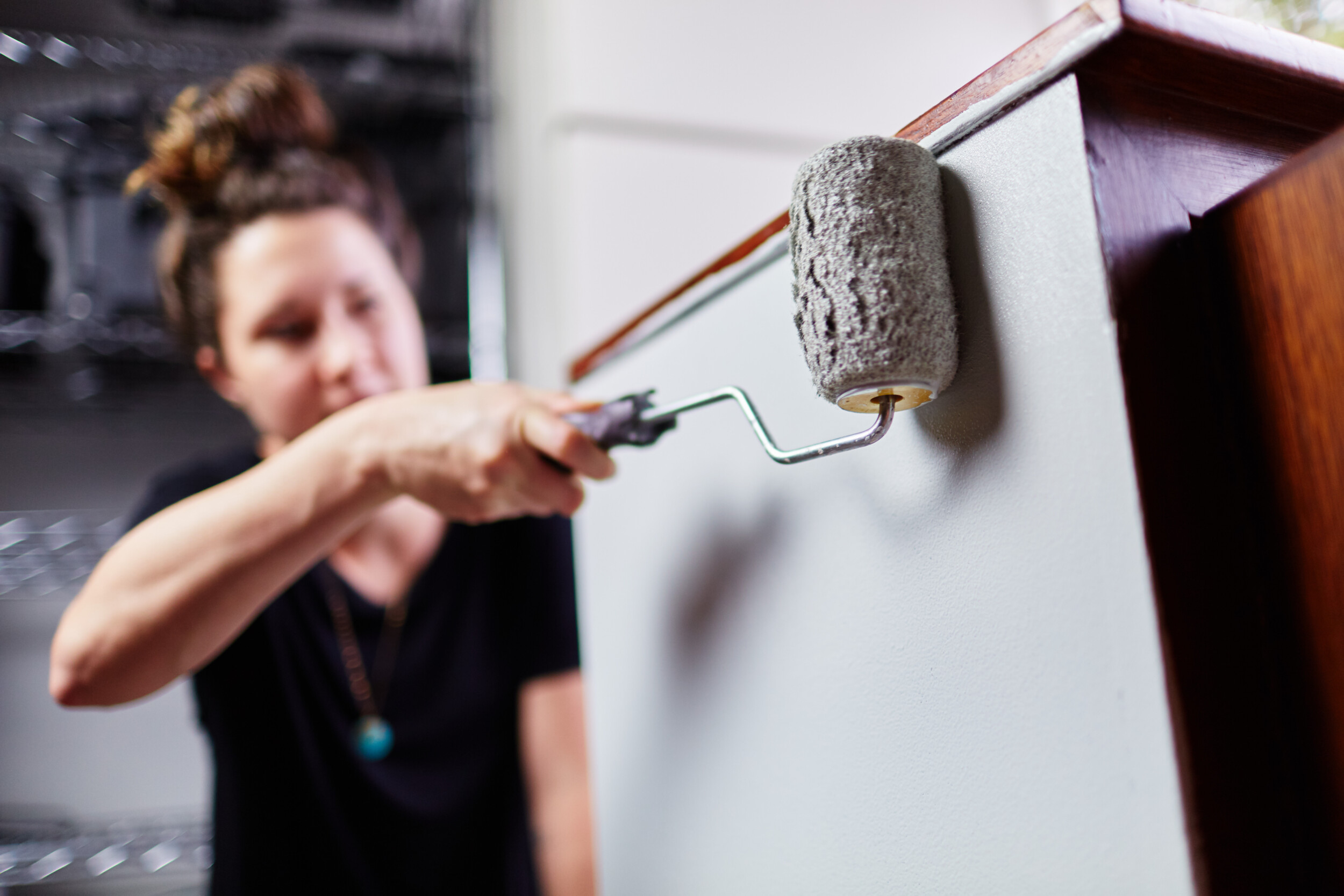 Where you live
Expect to incur more cost on painted kitchen cabinets if you live in a big city and lesser if you are far away. Location seems to weigh the most influence on the actual cost of painting your kitchen. Where do you live? Do you think it will have a significant impact on the total cost of remodeling or painting your kitchen cabinets?
If you are doing a kitchen remodel or you need some painted kitchen cabinet 2019 ideas to spice up your kitchen, there are a lot of elements you should take in. We have outlined some here, as well as some popular colors to use when painting your cabinets and how to apply them. We hope you find them useful in your journey on making your kitchen the sanctuary you envisioned.