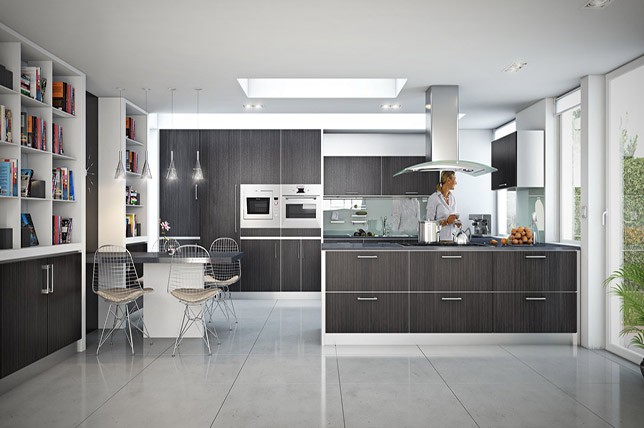 The thought of refreshing your home interior design can be daunting – but with the right steps, you'll be able to easily refresh your home with confidence as there are tons of interior design ideas which are simple and effective. Whether you're looking to refresh your home on a budget or are looking to elevate your home with as little work as possible, we're here to dish our go-to tips to upgrade your interior design to enhance your life. 
Here's a look at 10 easy ways to refresh your home interior design:  
Revive Upholstered Furnishings
Though we're starting with the least cost-effective and most challenging project to tackle, updating upholstered furnishings is an easy way to refresh your home interior design. Old, tired patterns and fabrications can date your space; cushion covers and curtains are often the culprits. Replacing them is a simple home interior design idea, making a big difference when looking to freshen up your home. Opt for light and bright fabrics in unusual tones and patterns for longevity.  
Re-Vamp Your Kitchen Cabinets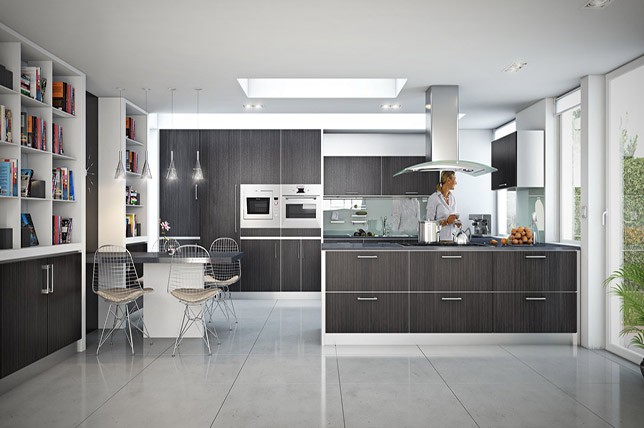 Older looking kitchen cabinets will age a home, but they can be updated cheaply and effectively for a home interior design that looks fresh. Giving cabinets a fresh coat of paint is a simple and cheap interior design idea (spray paint gives the best finish) to consider. Think bold and bright for cupboards if they're a light color at the moment, or if they're wood, why not go for a white finish? Sure, it takes time and patience, but your hard work will be worth it. If you don't want to paint the doors, look into replacing them. There are deals to be had on cupboard doors and as most kitchen cupboards are a standard size, this should be a pretty easy fix.
Declutter
Decluttering your home is the cheapest option on this list – and it's great fun to look through old mementos and keepsakes. If you're looking to refresh your home on a budget, getting rid of clutter accumulated over years is a sure-fire way of sprucing up your home interior design. You'll be surprised how much of a difference having more surface space makes. Having fewer things dotted about makes your space look bigger and more modern. You could even turn your clutter in to cash with a garage sale. If not, donate what you don't want to charity or recycle it.
Lighten Up Your Interior Design
Bringing more light to your space is one of the the oldest interior design tricks in the book. If you can, bring in natural light – whether that's by adding a glass panel to a door, or adding mirrors to your room to reflect light. The more light there is, the more spacious a home looks. If you can't bring in natural light there are lots of other ways you can introduce more light. Lighten your décor by using lighter colored paints, wallpapers, and furnishings, and add more ceiling lights, table lamps, and standing lamps. Allowing your lighting choices to blend in with their surroundings (and making them less obvious) makes it feel more like natural light.
Bring The Outside Inside
Bringing the outside in is a simple home interior design idea which to help freshen up your space. Having plenty of flora around a home makes a big difference to the look and feel of any room. Add splashes of color and fresh yellow and green tones to your home by dotting plants around, particularly focusing on ones that don't bloom as they'll require less care and they give off a more modern feel.
Get Cleaning
Giving your home a good and thorough spring clean is an essential way to spruce up your home. As over time, things get dirty without you even realizing and scrubbing down areas you don't usually clean will give your space a new lease of life. It will lighten and brighten your rooms and it's almost free.
Add A Splash Of Color
Adding splashes of color to a room is one of the most effective tips when looking to change your interior design. Painting a wall a different color, adding color with upholstered furnishings and adding a statement piece of bold furniture are fail proof updates that don't have to be expensive. Add a bright chair to your lounge, or statement tableware in your dining room. or you can introduce bold wallpaper or add colorful accents to a room with art.
Get A Handle On Your Interior Design Direction
It might be a small change, but it makes a big difference and is certainly on the list of easy interior design ideas. Changing the handles on doors, kitchen cabinets, and on dressers can easily make a huge difference to the look and feel of your space. Instantly update a piece of furniture and bring it back to life by installing new handles and hardware for them. Contrasting the old and the new is a great way of doing this – if you have a modern piece of furniture, opt for vintage handles and vice versa. Don't be afraid to make a statement; try mixing and matching different styles of handles on kitchen cabinets or be bold with your door handles.
Create A Focal Point
Creating a focal point in a room is a simple and cost-effective way to refresh any space. Focal points draw the eye away from the rest of a room and are a clever way of concealing tired décor elements without having to redecorate an entire room. This can be accomplished via art, plush furnishings and  floral displays – the possibilities are endless for easy interior design ideas.
Make An Entrance
To refresh your home on a budget, a simple home interior design idea to consider is to spruce up the entrance to your home. Paint your front door in a different color, update the knocker or the mailbox – there's plenty of small details to elevate for affordably substantial impact. Why not change the numbers on your door or get a new, more colorful welcome matt? If the entrance to your home is looking unsightly or simply boring, you're destined to create a bad first impression before guests have even walked through the door. When it comes to cost-effective ways to upgrade your home – starting with the front door is a quick and simple home interior design win.
Images via Pinterest