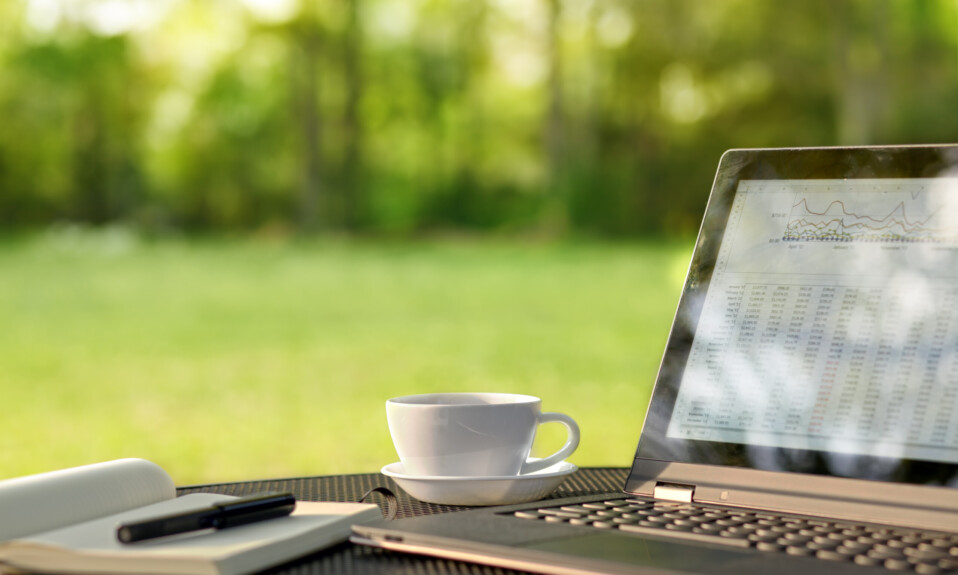 It seems like summer is just around the corner, and with warmer months come summer decorating ideas to take note of for your office. When it's bright and sunny outside and everyone else is enjoying a refreshing drink outside, there is nothing worse than being stuck inside working – but sometimes it just has to be done. Why not make it a little more bearable with summer decorating ideas for your office that'll improve spirits and productivity?
If you are going to have to sit indoors all day, then it's best you do it surrounded by the best of stunning summer office design ideas to make every day all the better. To inspire you we took a cue from Décor Aid interior designers on what they think makes for an ideal office space.
Stick With A Decorative Theme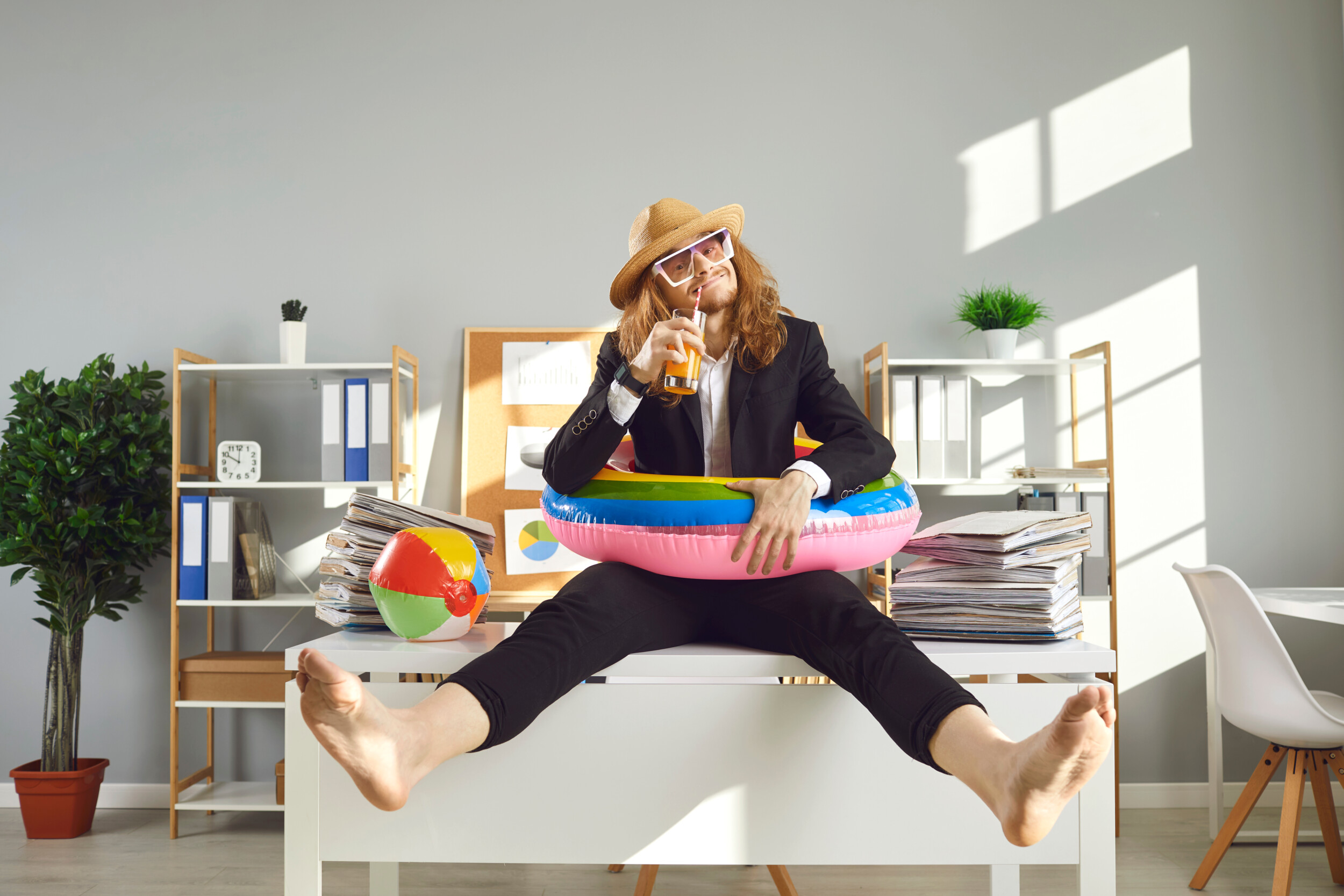 For consistency, chart your summer decorating ideas with a course that boasts a central design theme to effectively tie everything together for a less random feel. From Mid-Century Modern to minimalism to the traditional, whatever direction you go will help to keep the look and feel of your office feel more well-judged and expertly decorated.
Floating Shelves
Just because we're talking about summer decorating ideas doesn't mean that practicality shouldn't come into play. Update your workspace with a selection of floating storage units that'll make the best use out of otherwise dead space.
A Full Wall Of Shelves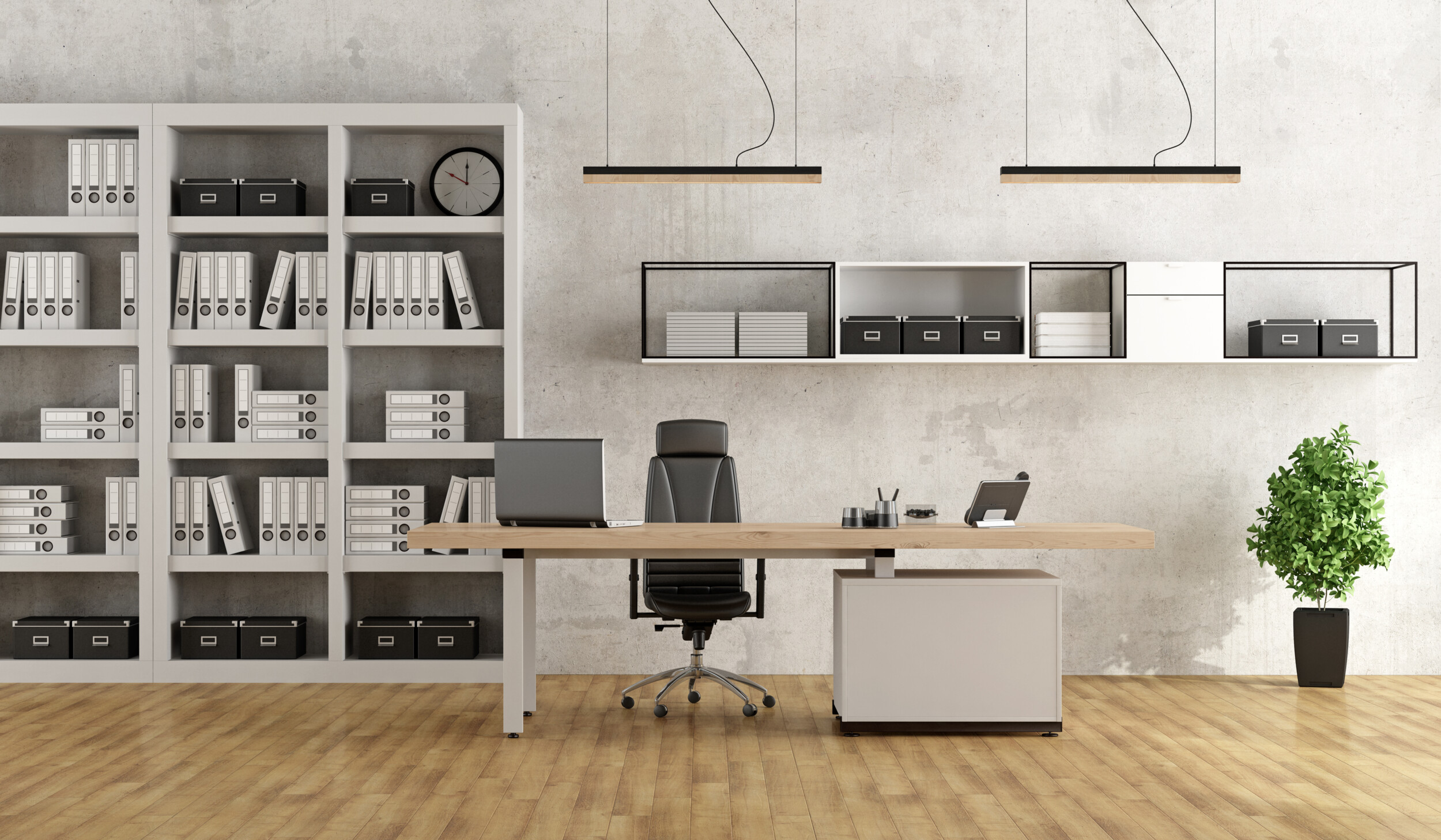 A substantial wall featuring floor-to-ceiling bookshelves will make your office space appear grander, more professional, and more well-judged. Plus, by opting for stylized storage solutions, you'll elevate the look of your office while making it easier to keep tidy on a regular basis.
Go Tonal

To keep your summer decorating ideas relaxing and more on the traditional side, think about sticking to a shade that you like and go for a tonal take with your office décor. The key to finding longevity here will come by sticking to a passive color that doesn't recall any emotions.
In fact the more subtle and timeless the better so you don't find yourself distracted or tired by a heavily used hue.
Simple Splashes Of Color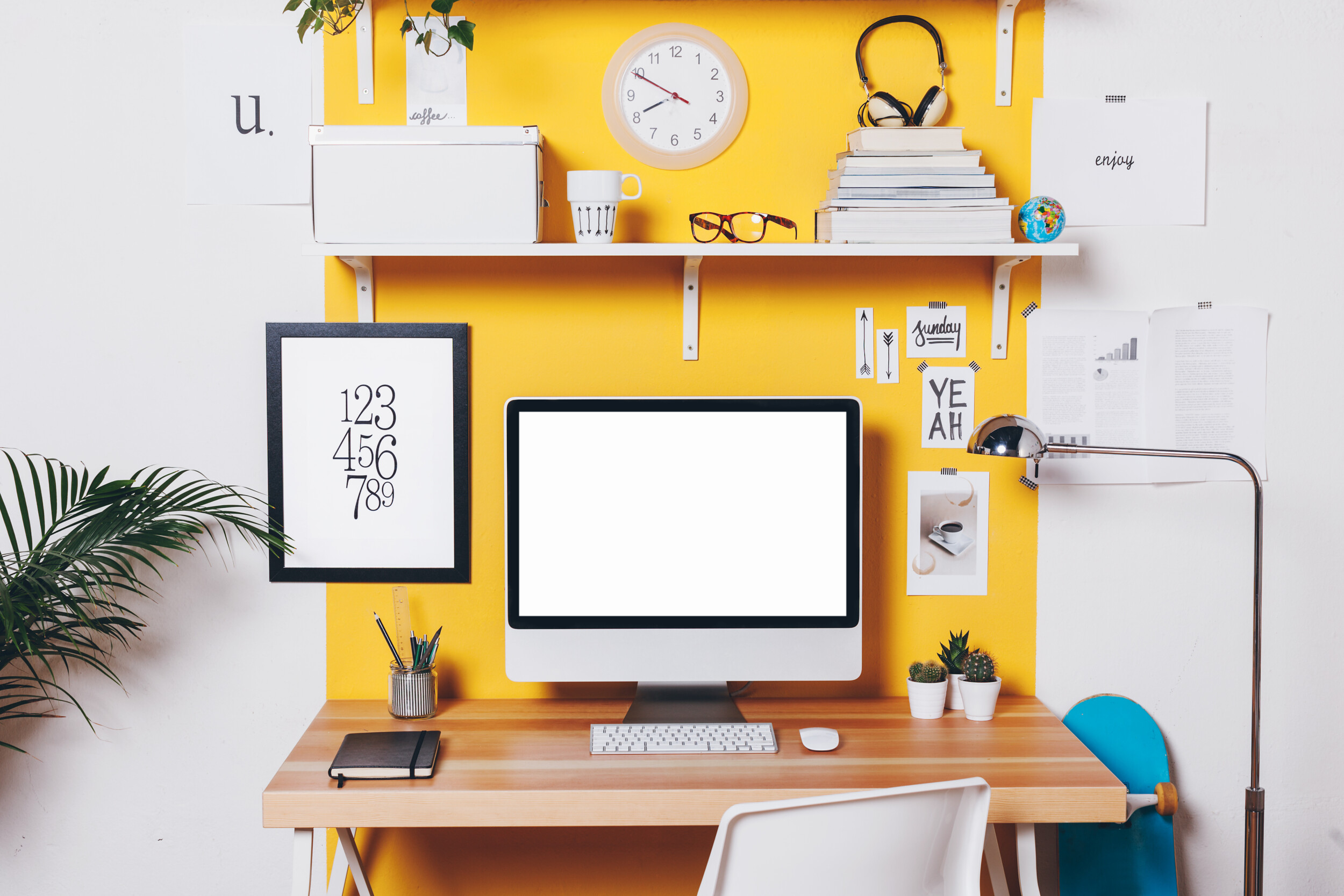 One of the quickest, easiest, and most affordable ways of updating your office for the summer is by introducing energetic splashes of color. Summer decorating ideas for your office don't need to be complicated – adding bright flowers in a vase, some vibrant throw cushions, or hanging some lively prints on the walls will spruce up your summer decorating ideas. It doesn't take much to overhaul your décor and make a big difference.
If your office is monochrome and simply designed, it will only take a few extra elements, accessories, and decorative pieces to make a memorably unique impact.
Cover Those Windows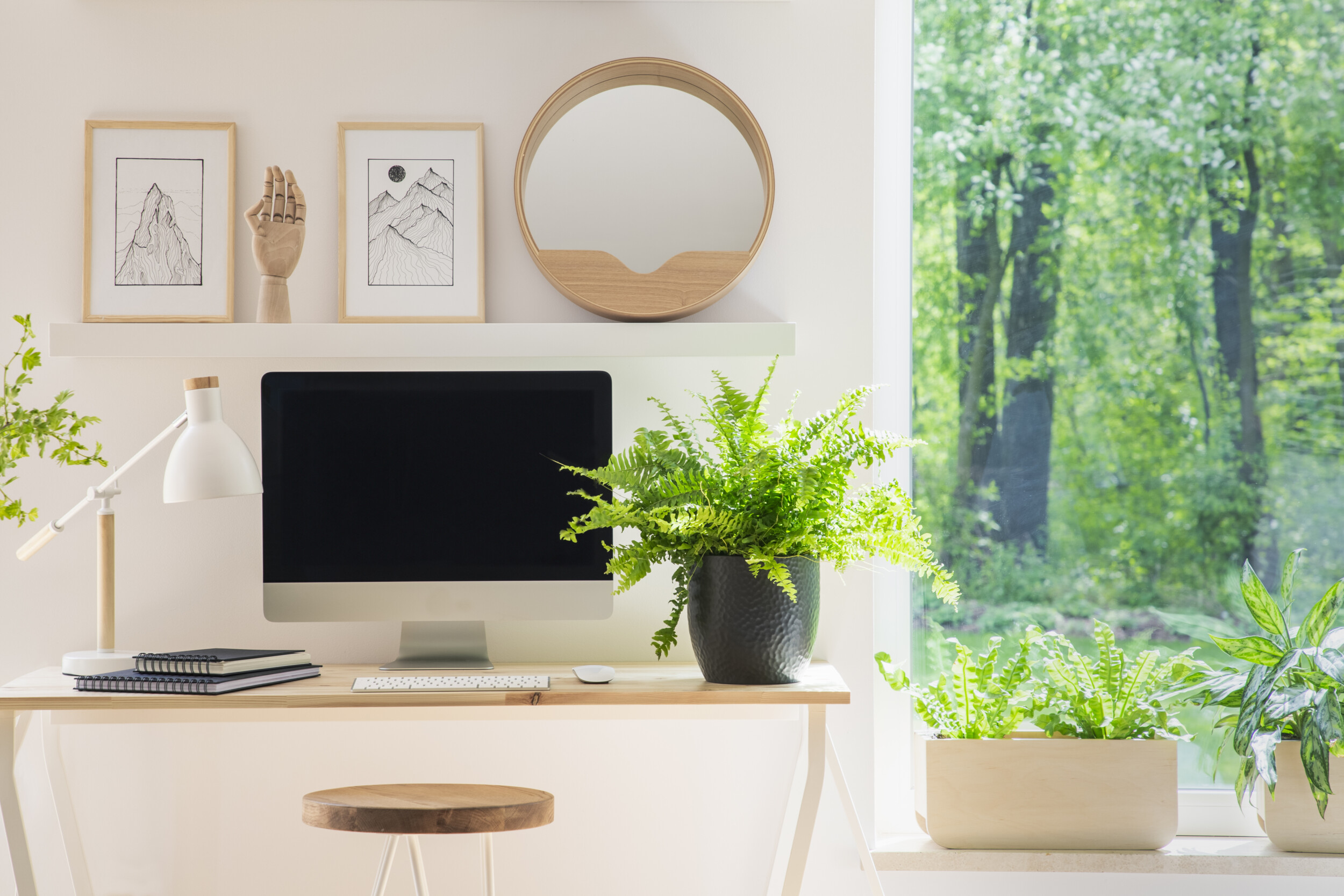 While the summer is wonderful, you unfortunately have that bright sun to contend with. We aren't ones to moan about the extra sunlight, but it can be inconvenient when you are working. The best way to deal with this is to sort out a proper window treatment, whether through a graphic set of blinds, some curtains or wooden shutters. Shutters are great for keeping out the worst of the light, while still allowing some to filter through and you can paint them a contrasting color to keep your office feeling balanced.
As an alternative that's much more affordable, a set of floral printed blinds will add summery feel in your office, while light, wafting curtains will bring in muted light and a little luxury to any summer office design of 2019.
Yellow + Citrus Accents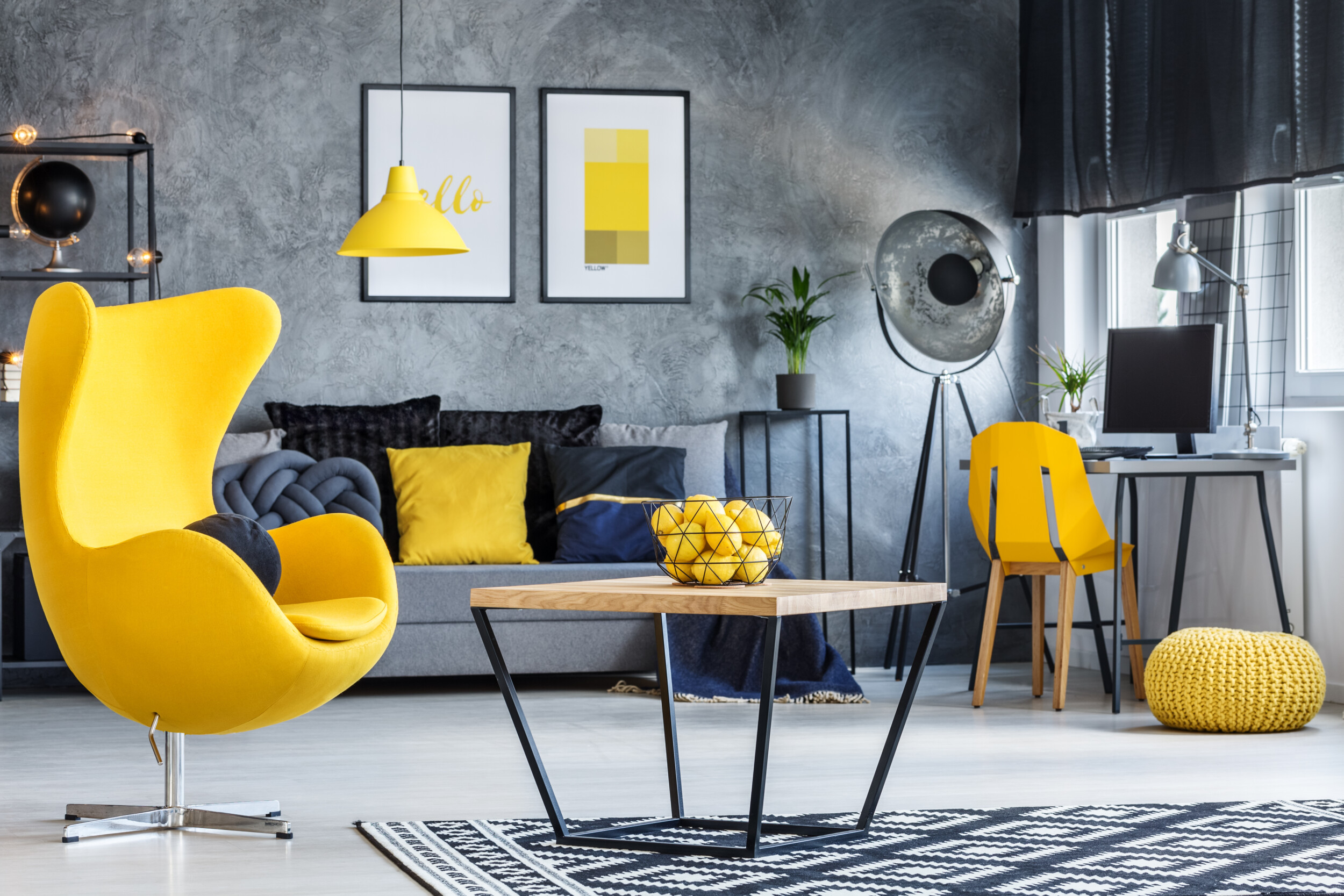 There is no better color to encompass summer than a moody yellow. Yellow is bright, vibrant, and the sunniest of all the colors, making it the perfect choice for your summer decorating ideas. Whether it's a new office chair, a feature wall, accessories or soft furnishings, yellow and sunny citrus shades are sure to inject some fun into your summer decorating ideas 2019.
Yellow accents also provide a great, modern color splash for an office space, as it will help encourage everyone's creativity and boost spirits every day.
Paint Wood White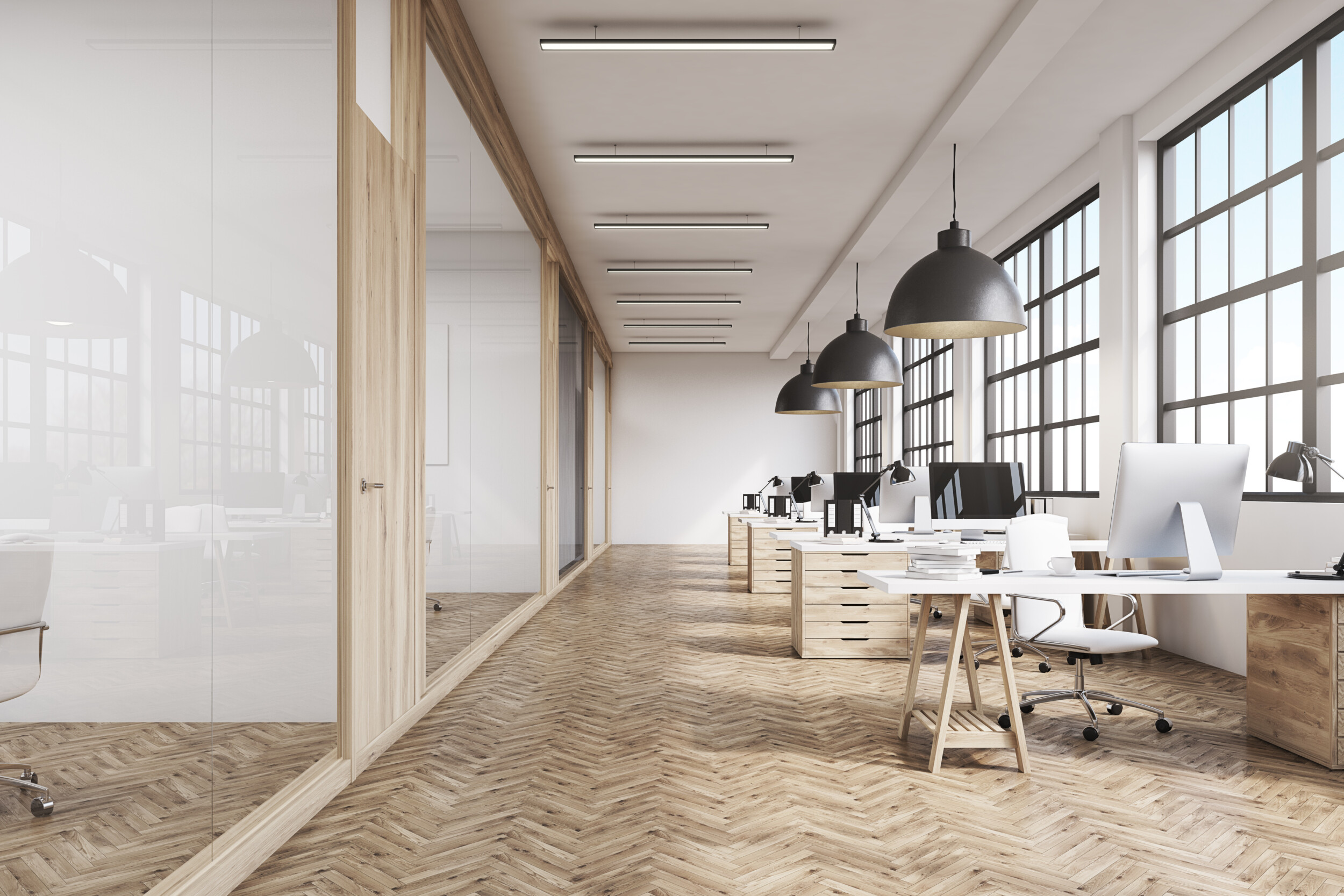 Summer is all about lightness and brightness, so help move out of the shade by painting your dark wooden office features white. This is a great trick for lightening and brightening a room and helping it feel as summery as possible.
Furnish yourself with a paintbrush and bring white summer decorating ideas to life. You will notice the difference straight away and you will immediately create a relaxing, bright space where you can effectively work away. Plus, all-white will make your office space appear larger, brighter, and more luxurious.
Create Contrast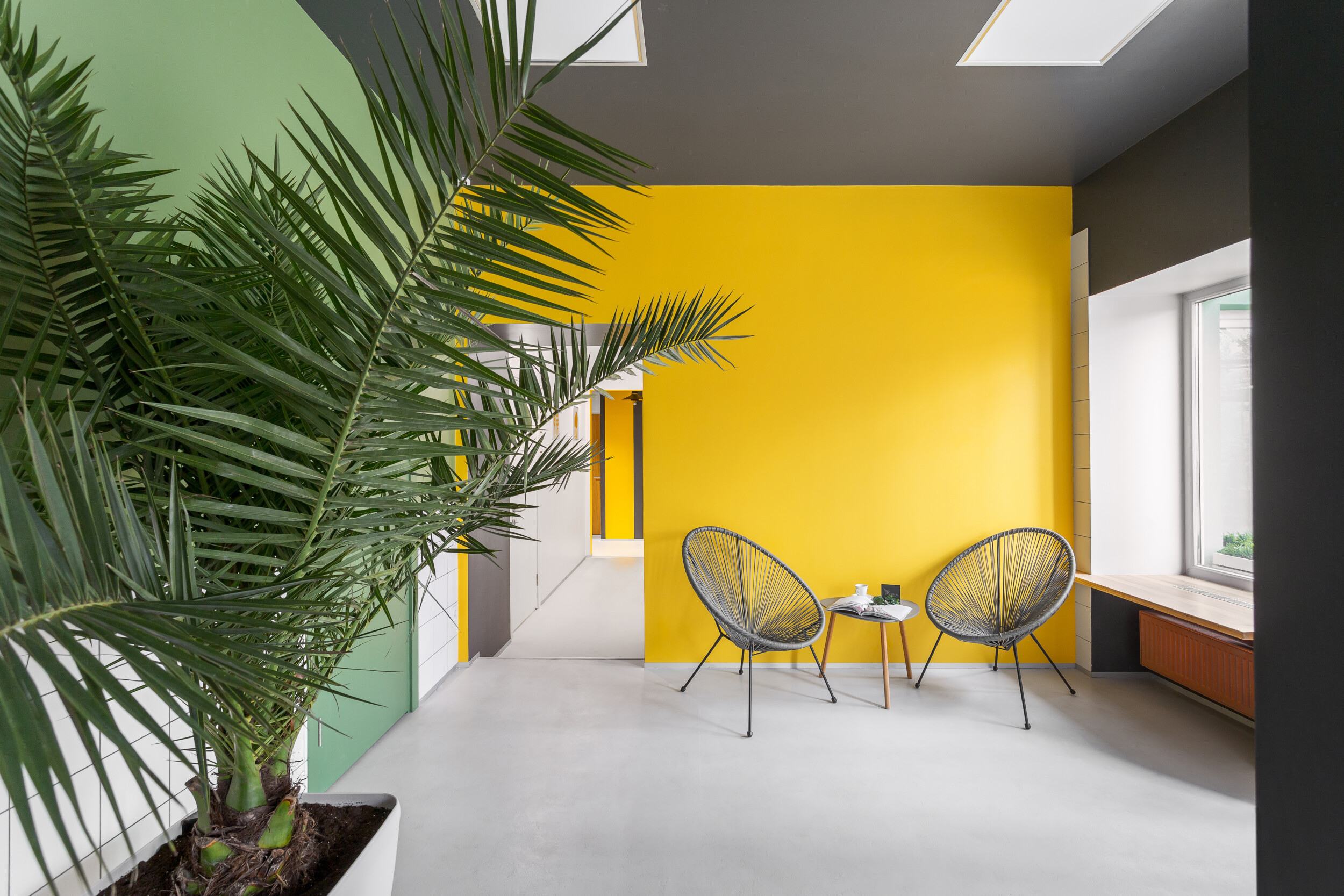 Another great trick to add to your summer decorating ideas for your office is to create a contrast with unexpected color. If your office is already a light color, paint a wall in a darker color, or choose some furnishings which are in a contrasting color. Go for a vibrant green or blue against white, light furniture against dark walls, or light wooden furniture with paired against all-white walls.
Creating a contrast is one of our favorite summer decorating ideas for your office 2019, and you will be surprised at just how little you'll need to change your office to create a desired effect – as small changes can make a big impact.
Colorful Office Chairs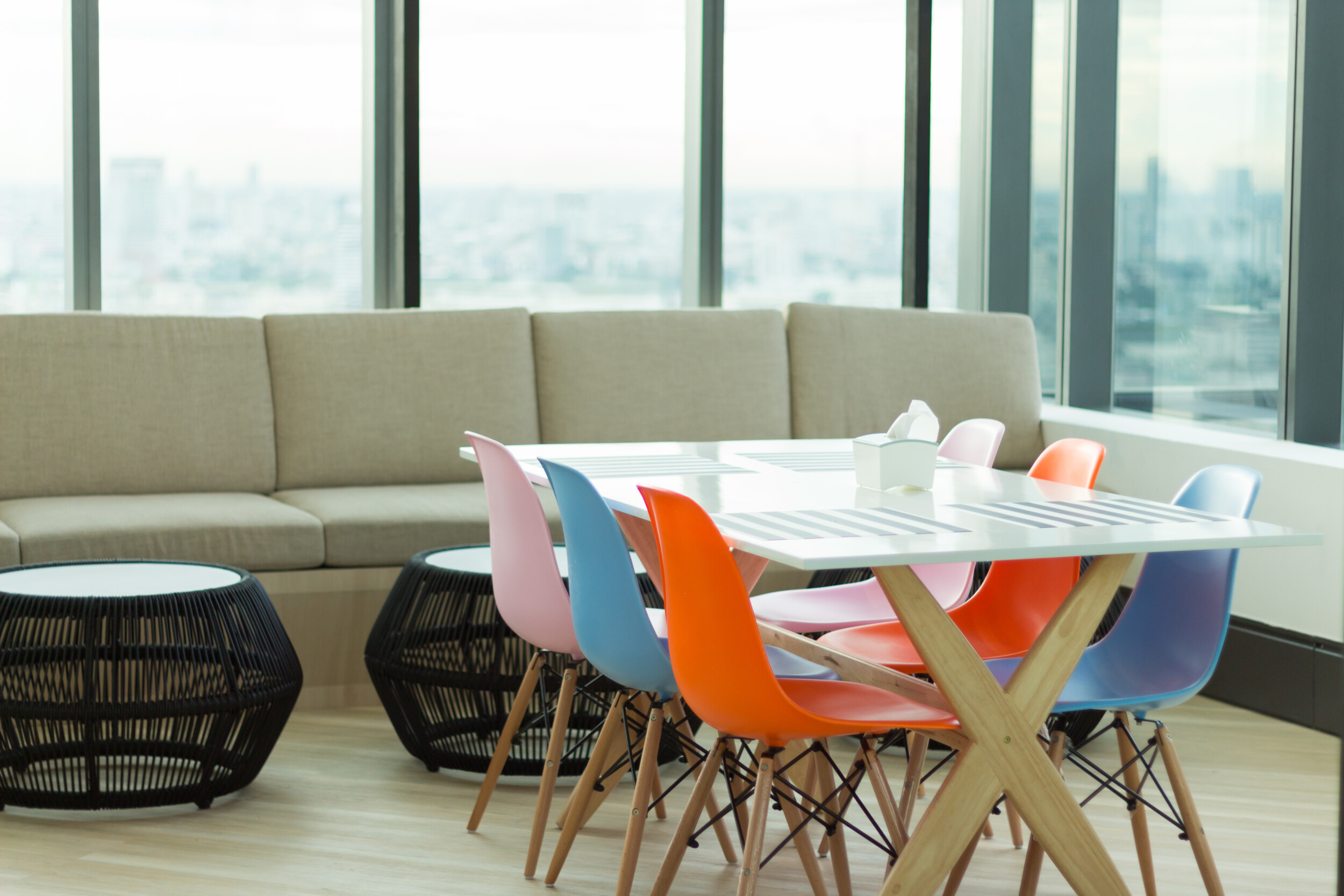 Black office chairs are boring and predictable, and they hardly evoke a sunny summer office design. Switch it up and go for an office chair in a vibrant shade and take a break from the traditional. A bright yellow, blue or orange will soon enough revitalize your office environment, as will an energetic green or blue. If your office chair is just too comfortable to replace (or your budget is a little tight) choose a bright throw, or a printed throw cushion to place on your office chair.
A small adjustment like this will make a big difference, without having to spend a small fortune on summer decorating ideas for the office. And when it comes to riotous color, stick to symmetry when it comes to furniture placement so the space doesn't read as busy or too distracting.
Don't Skip Out On Art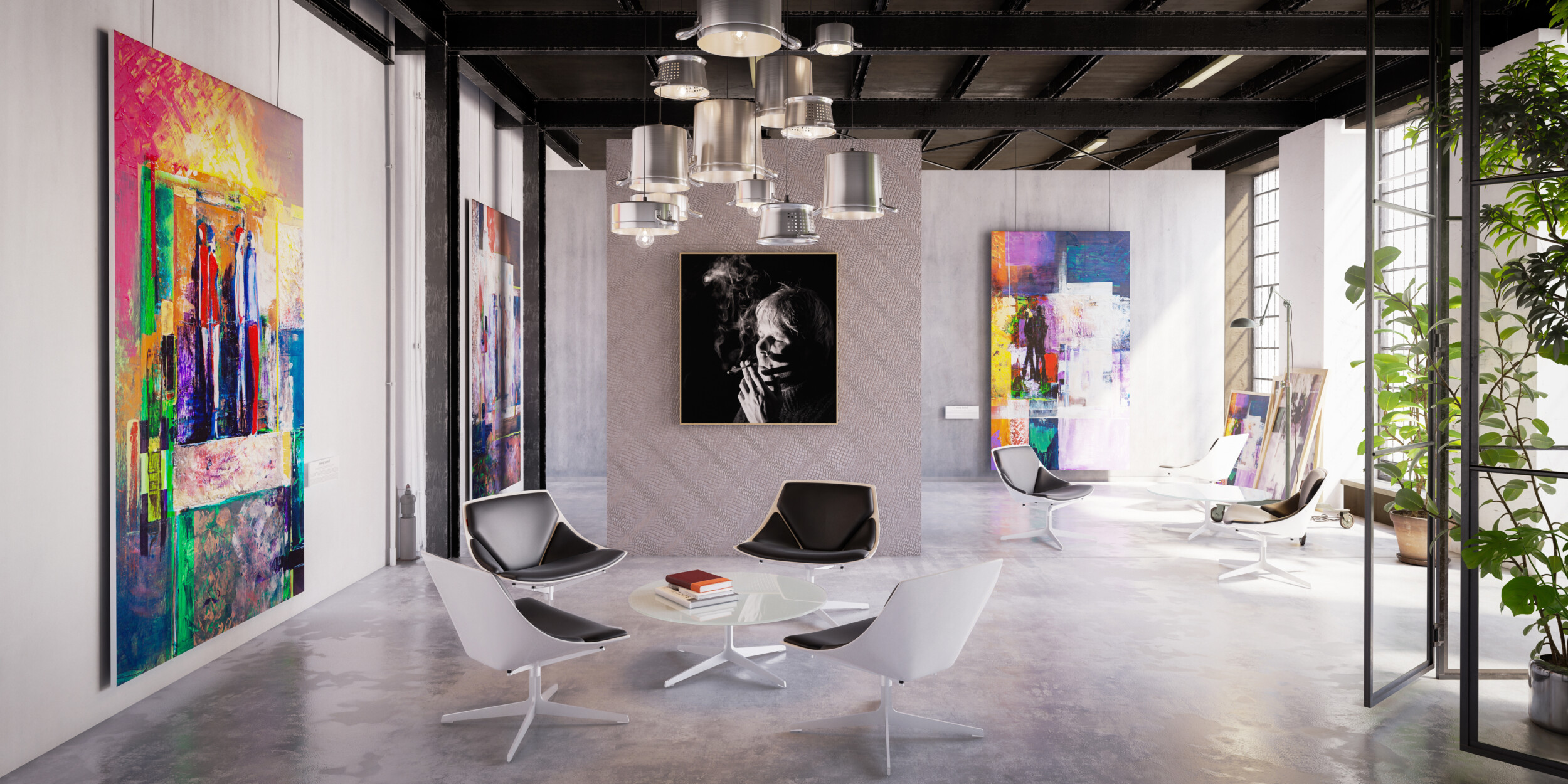 The addition of art on the walls is one of the simplest summer decorating ideas out there, and it's great for summer office design. One of the great things about this idea is that you can use it to brighten the space you already have, without having to change any of the décor or the furniture. Pop a bold print on the wall, or a mesmerizing painting. Choose a vibrant abstract piece, or something a little more traditional.
Whatever art you most enjoy, select a bright and bold piece to help bring summer decorating ideas into your office. Just be sure that you do avoid anything overtly inspirational or text or quote heavy because at the end of the day, no one really finds any value in what they have to say, and they can make your office space feel less luxurious and more institutional.
Plenty Of Graphic Patterns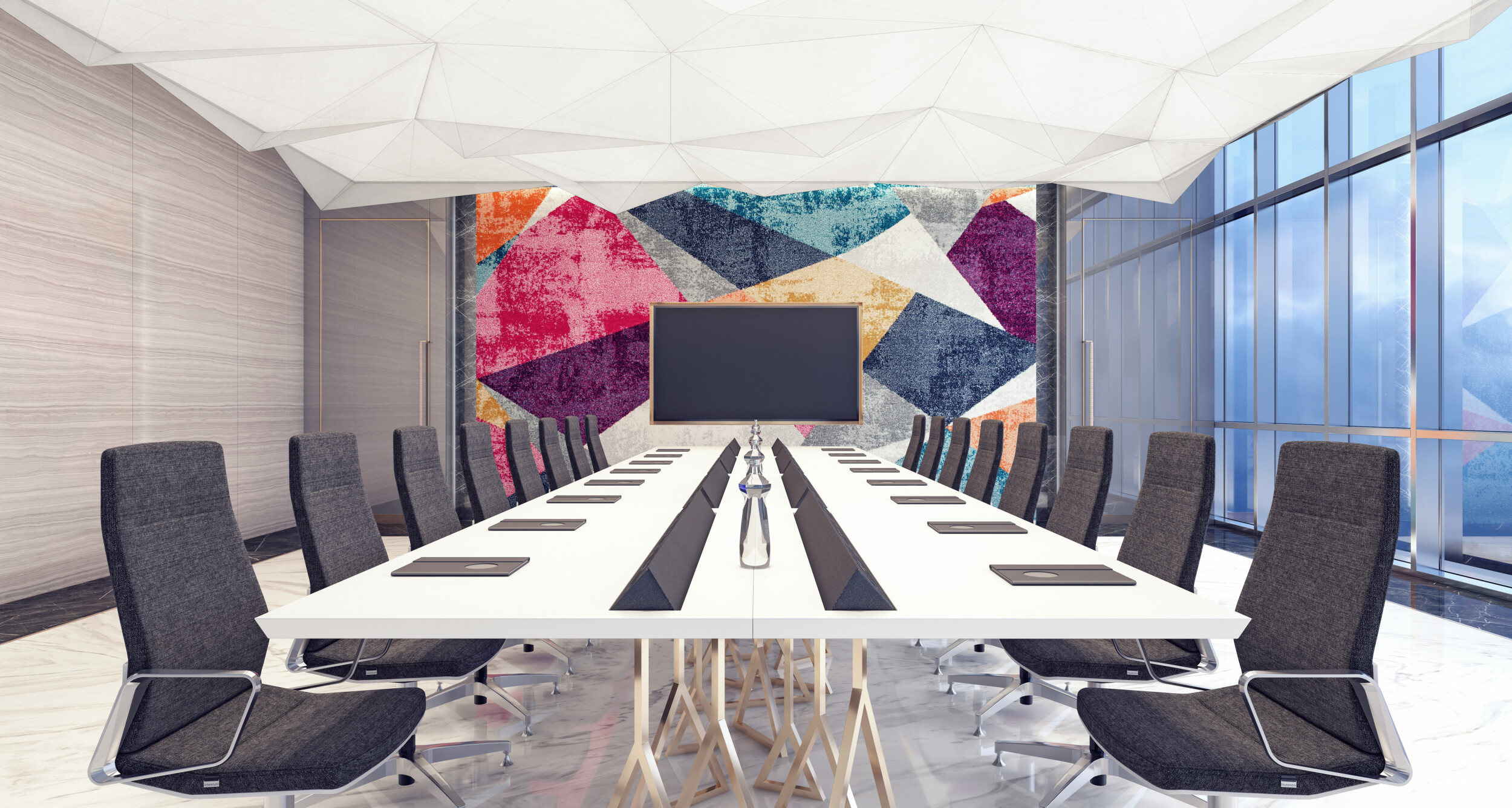 Summer is all about vibrant patterns and plays on color, we're sure you'll agree. Patterns don't simply have to be limited to a living room or a bedroom in one's private home. There's no reason you can't invite pattern into your office summer decorating ideas. Switch out window treatments, bring in some vibrant throw cushions, and choose a bold patterned rug or invest in some new upholstery for a chair or sofa.
However you want to do it, your office space will thank you for including refreshing patterns in your office as you bring in the best summer decorating ideas of 2019. You can also go bolder by introducing powerful hits of color by installing sound barriers that boast contrasting panels, like in the conference room above.
Fresh Flowers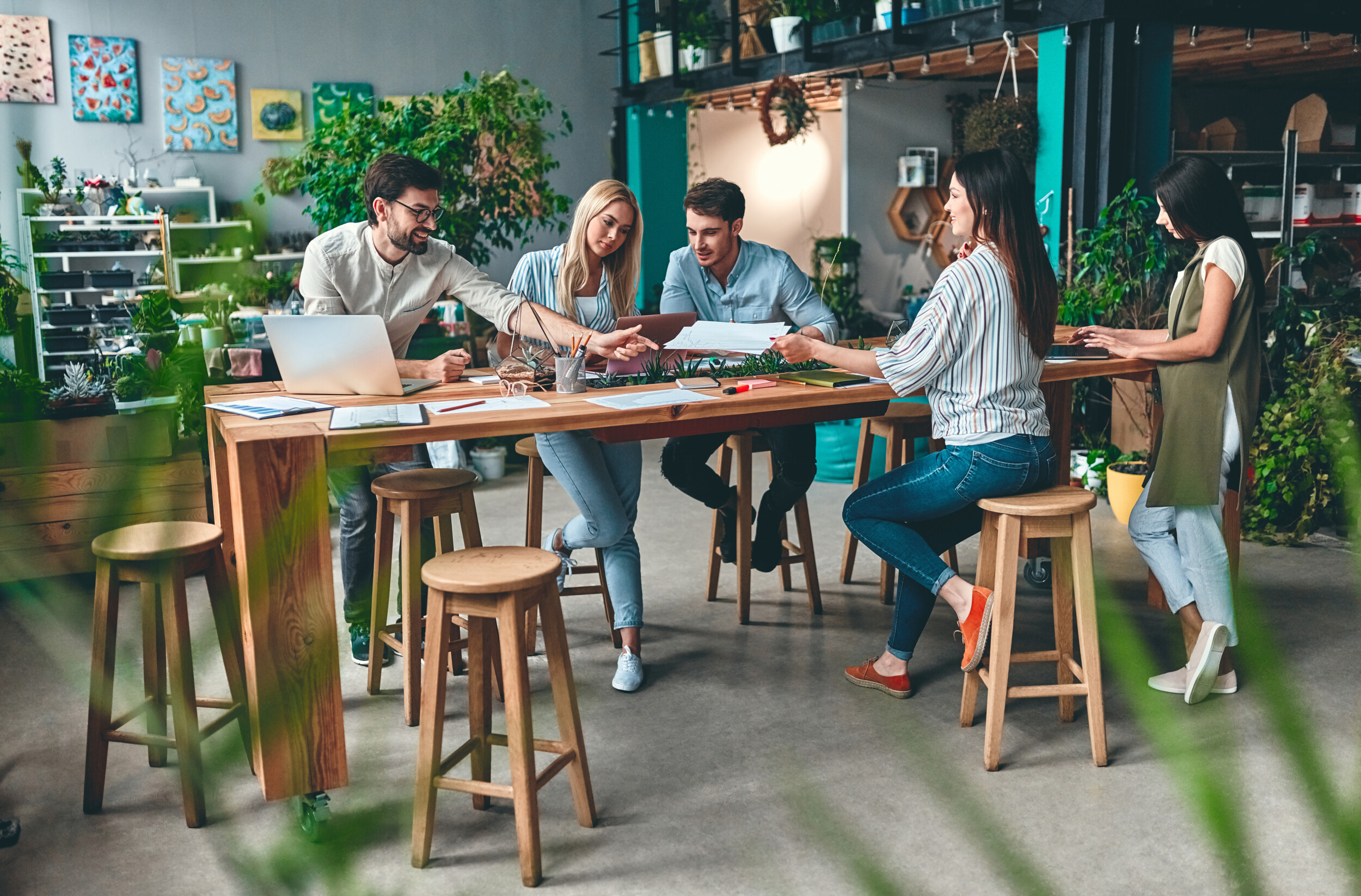 There is nothing more pleasurable than a vase of dramatic fresh flowers adorning a surface in the middle of summer. The warmth of the season makes them smell even sweeter and their bold colors will help your office space feel more like summer has come. An office space can end up being all about practicality and work, but there is no harm in bringing some of the outside in with you to enjoy.
If you are a budding gardener, bring some of your own blooms into your office space to celebrate the sun, if not, choose energetically toned flowers and fill vessels and vases with them, bolstering your summer office design. Plus, they'll double as instant mood enhancers while lifting everyone's spirits with a thoughtful touch.
Paint A Door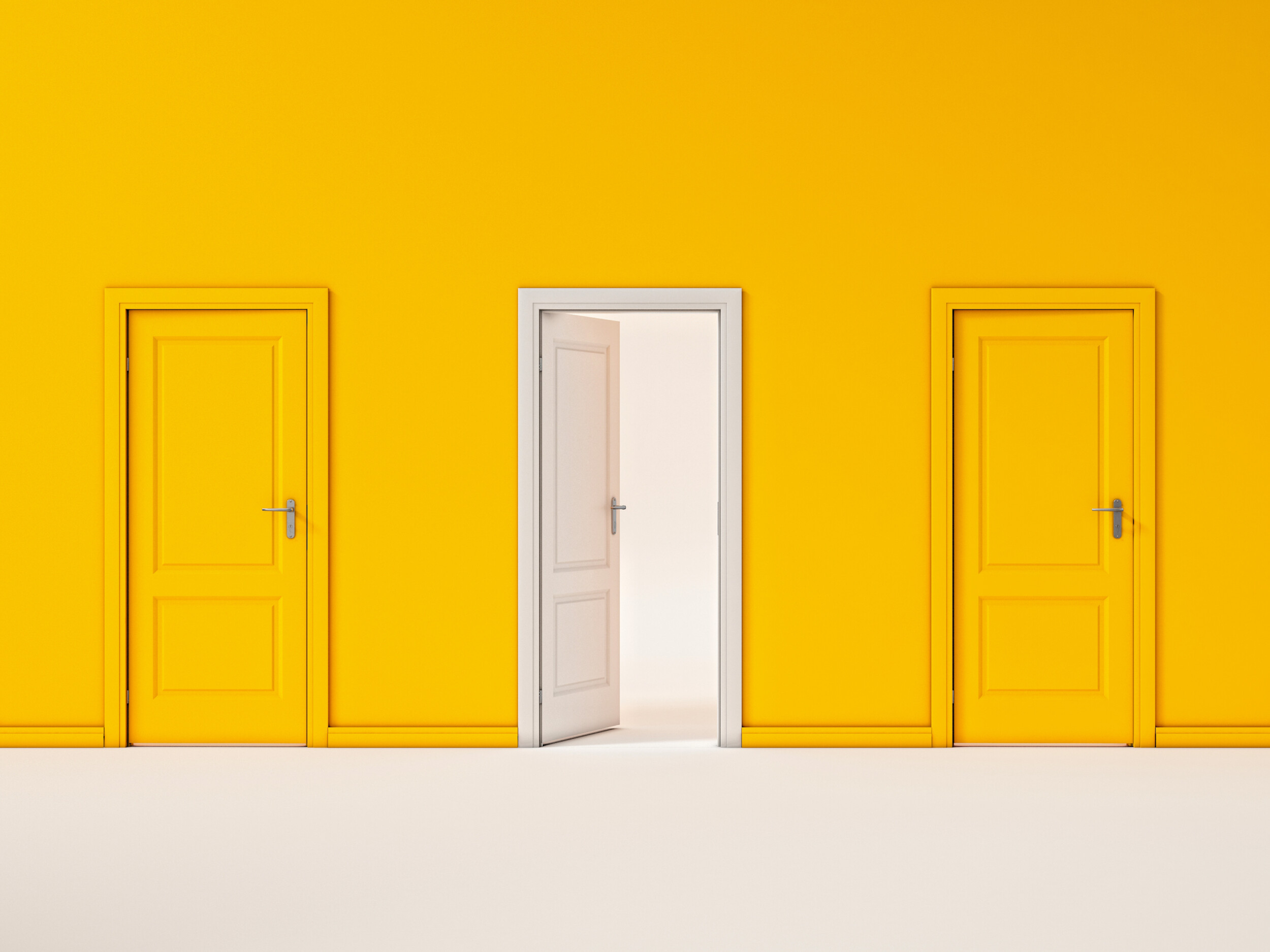 Doors are often forgotten when it comes to summer decorating ideas. Stained to protect the wood or painted white, they aren't always thought of as summer office design elements, but our interior designers suggest that they should be. There's no reason a door can't be painted a contrasting color or be refreshed in a sunny shade to brighten up your office.
The back of the door is also a great place to hang a notice board, install storage solutions(above) or place your to-do list, and a vibrantly painted door will be a great, fun contrast against these everyday elements. We love the idea of a yellow, green or even an orange for your office door, making this is one of the most enjoyable summer decorating ideas for your office.
Bright Rug Or Flooring Alternative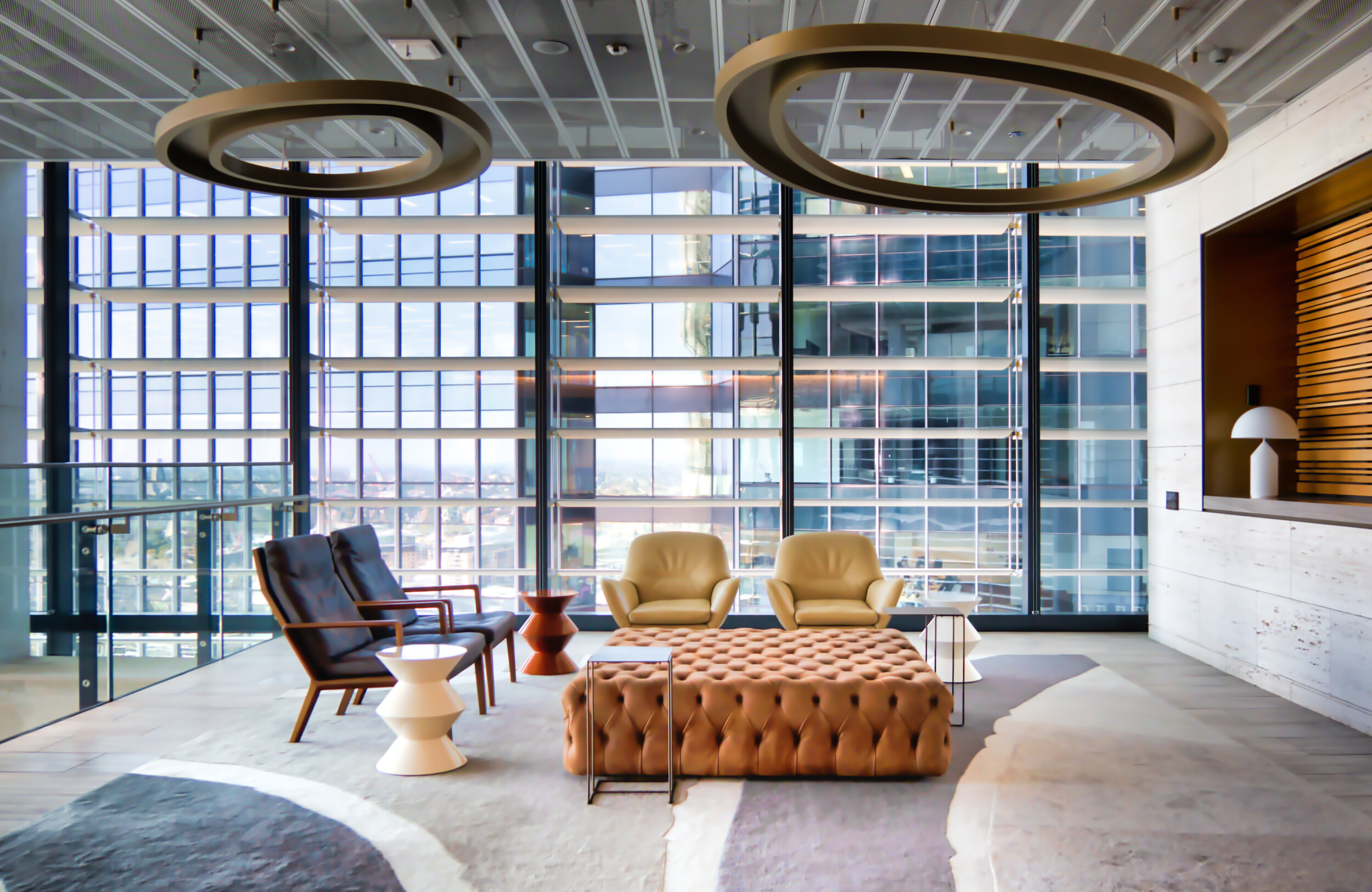 Just because it's your workspace, doesn't mean it can't be cozy and comforting, and what better way to soften and brighten a room, than with a sumptuous rug? Whether you love block colors or bold patterns, a rug is a perfect way to inject some color into your summer office design 2019.
Place it directly under your desk to block off the room and denote your workspace (perfect if you don't have an entire room dedicated to your office), or place a rug inside the door, indicating movement towards a seating area for any visitors. But if a rug won't do since they require frequent vacuuming and cleaning and will ultimately need to be replaced when placed in high-traffic areas, painted floors can make for an equally chic alternative. Whether wood, concrete, or even linoleum, painting your floors with proper floor paint can make a huge difference in the everyday appeal of your workspace when it comes to summer decorating ideas.
A Striking Accent Wall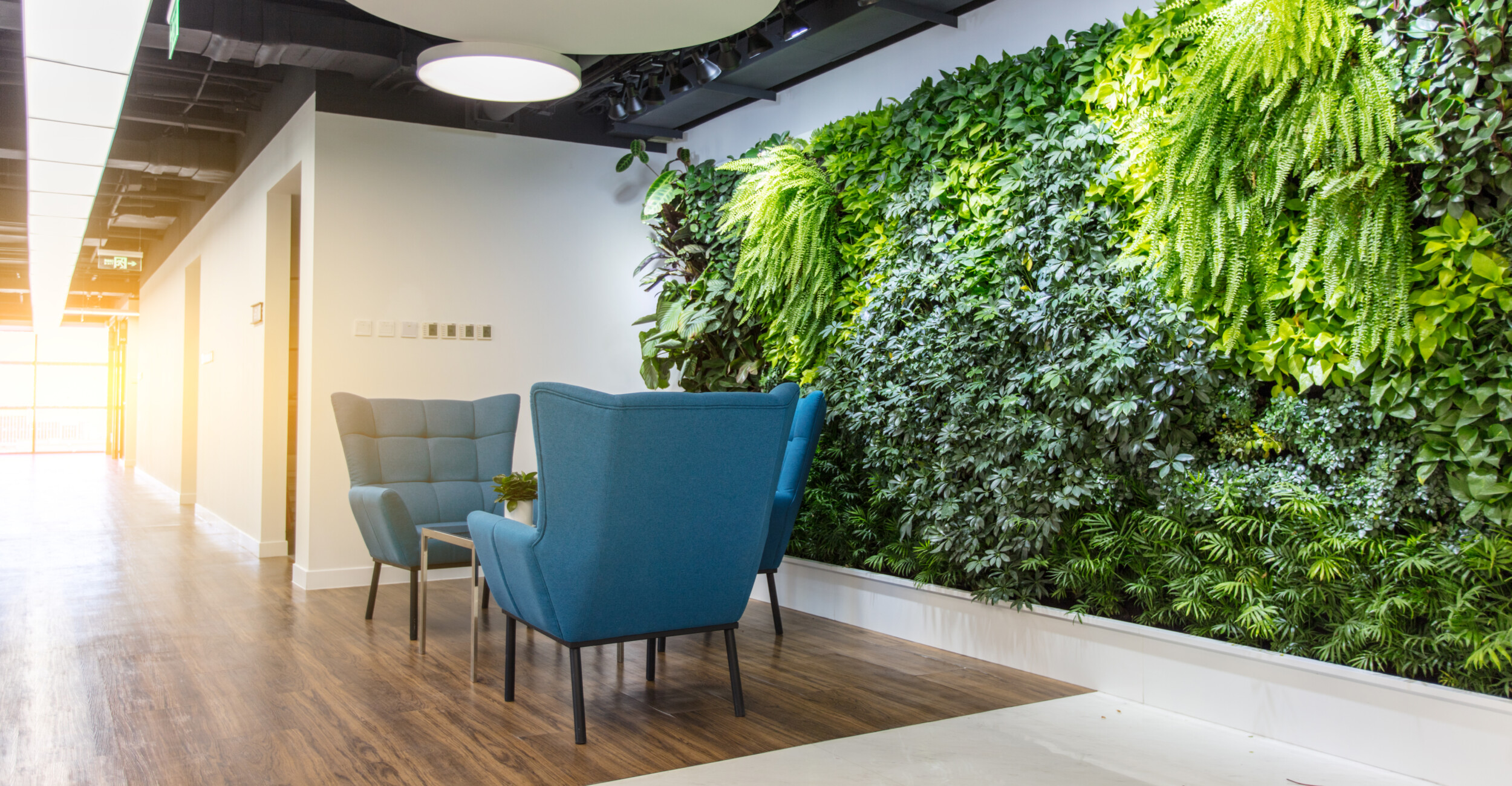 To add more depth in an office space while increasing the energy, an accent wall makes for a striking route to consider. Affordable while helping save you from going for all-out saturated color, accent walls are great for a quick room refresh.
And if a solid tone still feels too subtle, opt for a printed wall covering, a stylish decal or even graphic painted contrasting panels for added visual play. After all, think about how different the office above would look if it didn't have that sliver of an orange accent wall. It would be quite boring and flat, to say the least. And your eye wouldn't know what to focus on.
Use Architectural Details To Your Advantage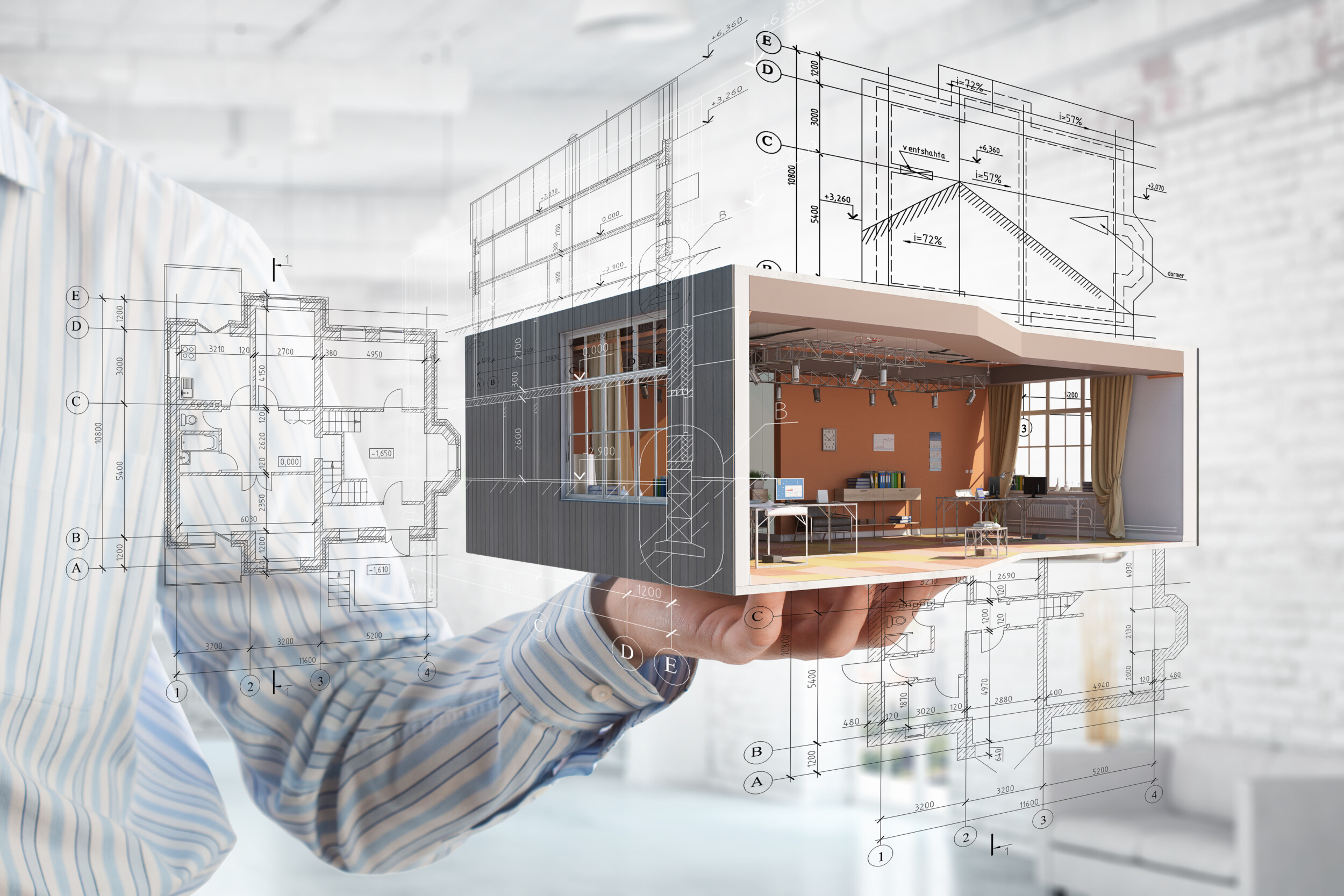 If you're working in an older building with original architecture intact, don't think off odd architectural elements as distracting eyesores. Instead, use them to your decorative advantage and work around them and they'll also keep your office space looking all the more unique.
As long as they don't reduce the amount of floor space you have to work with, they should be considered decorative extras and celebrated for their originality. And by this, we mean elements like floating pipes and just about anything you'd see in a raw loft.
Keep The View in Mind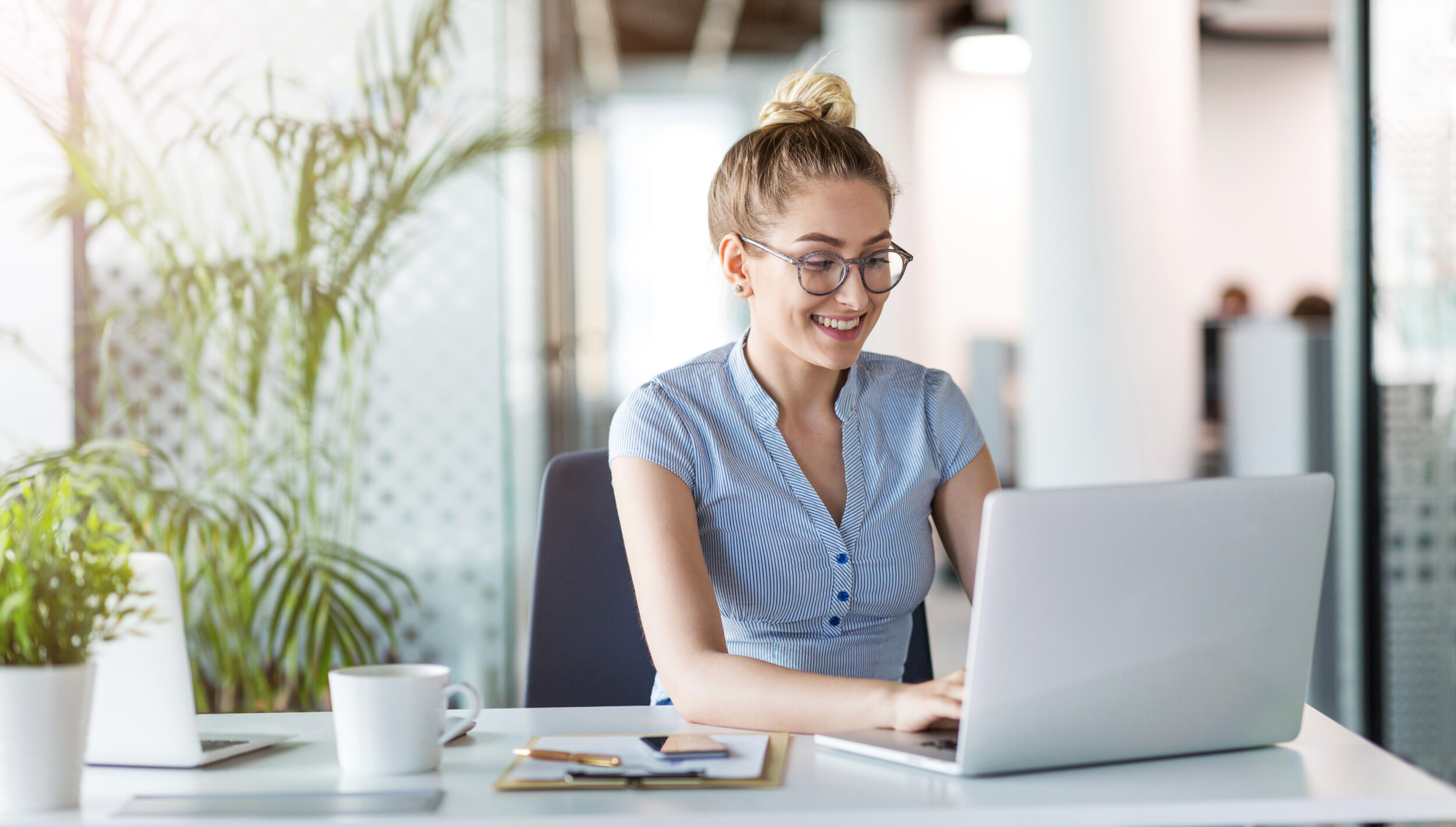 When it comes to summer decorating ideas for any office or home workspace, use the season's ultra-bright rays to elevate the energy in the zone by taking advantage of any and all natural daylight that it gets.
Even better if you're able to situate worktops to face windows so everyone can take in the glorious views outside. Just be sure that your's doesn't face a brick wall like the office above. And on the opposite end, you'll also want to steer clear of any possible distractions outside.