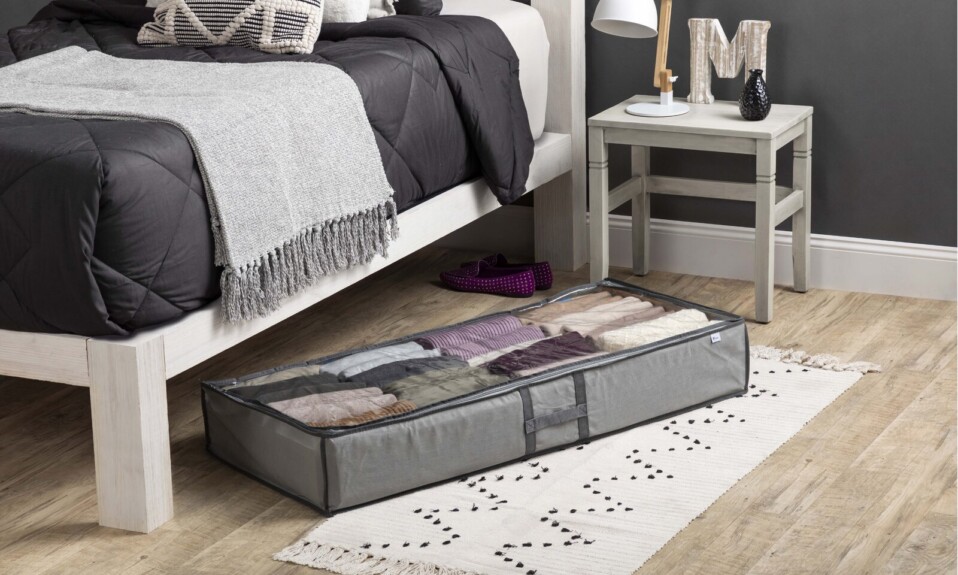 Thanks to fast-fashion people's closets are more overflowing than ever, so what do you do with all of those things you hardly ever wear? And how on earth do you create extra storage out of nowhere? Whenever it comes to introducing clever hacks in your home, more often than not, all it takes is a little creativity and some dedication to get the job done right. And lucky for you, we tapped Décor Aid interior designers for their takes on under bed storage ideas as that space usually goes to waste for no good reason. After all, what else would you put under there?
And believe us, like you, we know that creating extra smart storage space in any room can be stressful enough, and in your bedroom, storage ideas can be all the more trying. But just like how floating shelves help you use dead wall space to your advantage, the space under your bed should also be used to your advantage as any interior designer will instantly refer to it as dead space. If your drawers and closet are spilling over and you've gone well beyond their storage capacity, it might just be the right time to consider the space under your bed as an alternative storage zone.
Or do you have a college student in your family that needs under bed storage ideas for a dorm room? Or are you on the hunt for under bed storage ideas that will help you make the best use of that space under your bed? Whatever your goals and needs are, these under bed storage ideas will be sure to help you keep organized and tidier on a daily basis, but before we delve into those, let's explore why you need under bed storage ideas now more than ever.
Why you should consider under bed storage ideas
If you have a large home with more than enough space for storage solutions, you might not feel the need to go under your bed when it comes to adding additional storage. However, it's safe to assume that you've got something special to store under your bed – say a cherished heirloom like a wedding dress that needs its own designated safe spot. Whatever the case, under the bed storage ideas are great for keeping things out of sight and safe.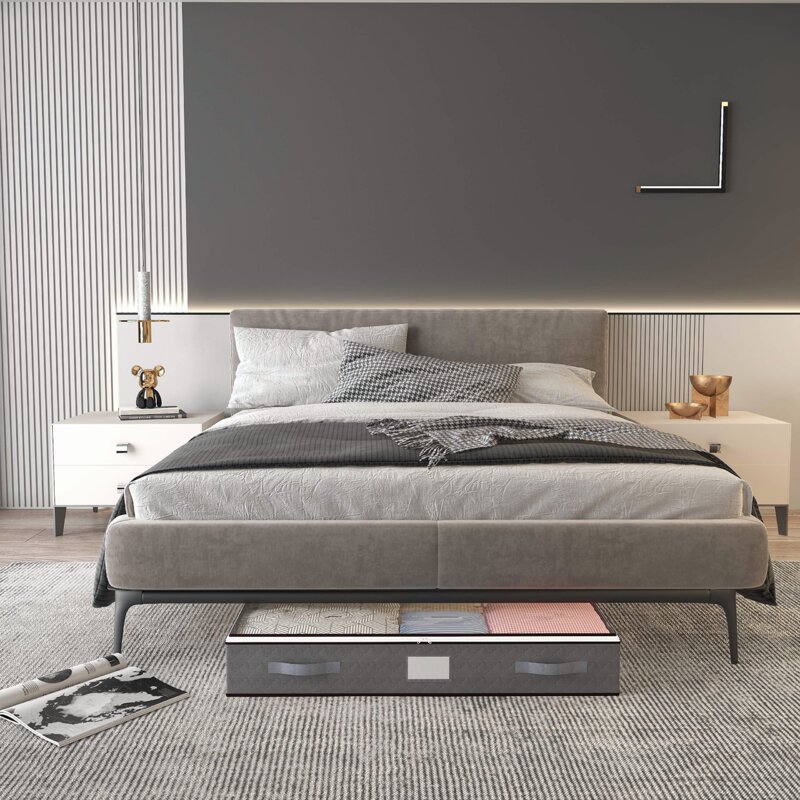 Under the bed storage ideas are also particularly essential to use in smaller homes when seeking additional storage space without cluttering a room or taking extra floor and wall space. Under bed storage ideas are also great way to keep less frequently used items within reach and sure beat having to go to a remote storage unit.
Go for a well-considered approach
The best way to approach smart under bed storage ideas is to look at it like any other home renovation project. That way, you'll have a more methodical way to make the most of your creativity to keep your bedroom well-organized and tidy on a daily basis. Look at under bed storage ideas as just another home updating process where you can go stylish as you want. That said, do avoid using plain under bed boxes even if they fit properly under your bed.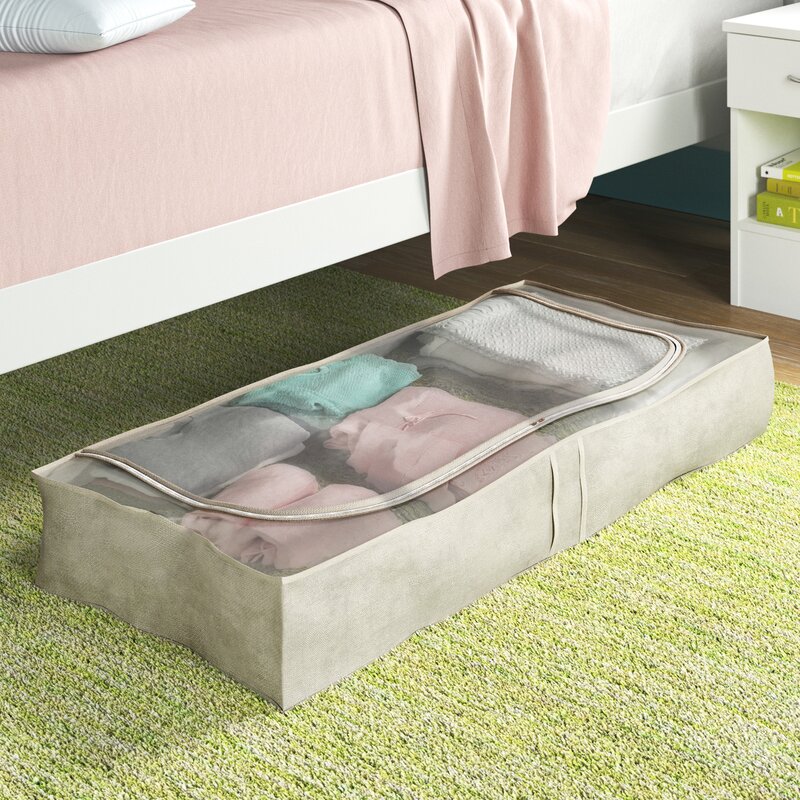 Choose attractive containers, baskets, and boxes that illustrate your decor style and reflect an aspect of the overall design of your bedroom. If you need quick access to your items, add wheels underneath your storage boxes, and you should consider using boxes or containers with a tight lid to prevent dust accumulation essential. If you're ready to get started, let's have a look at some of the best under bed storage ideas 2019 for your home.
Stylish boxed storage units
If you have a tight budget to work with and are on the hunt to use that extra space under your bed, affordable storage boxes just might be the right direction for you to consider. By updating spare cardboard boxes with printed contact paper, you can create ample space for keeping your belongings under your bed in style.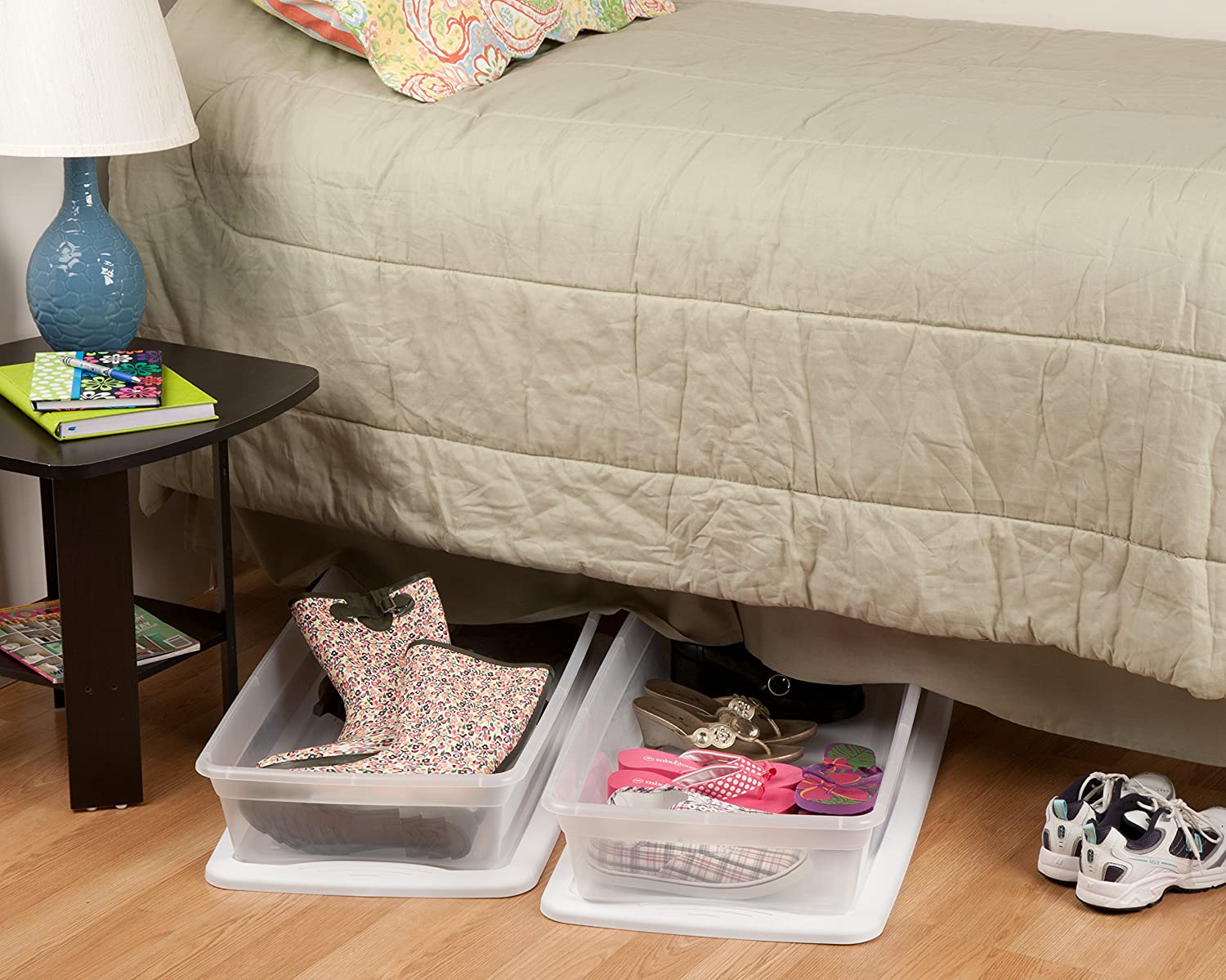 Just be sure that you measure the dimensions so that those boxes can fit perfectly under your bed. You should also label them for easy organizational hacks. And you can also paint them to blend perfectly within the rest of your bedroom.
Wood storage bins
Wood storage bins make for a classic and minimal under bed storage solution that can be used for a simple DIY project. Source wooden storage boxes that can fit under the bed swiftly using wood, glue, and wheels.
You can either paint them to match with the color scheme of your bedroom or again, cover them in contact paper for a look that sings. Either way, wood storage boxes are a great option for students and homeowners alike, and are perfect for storing furs, leather, and knits.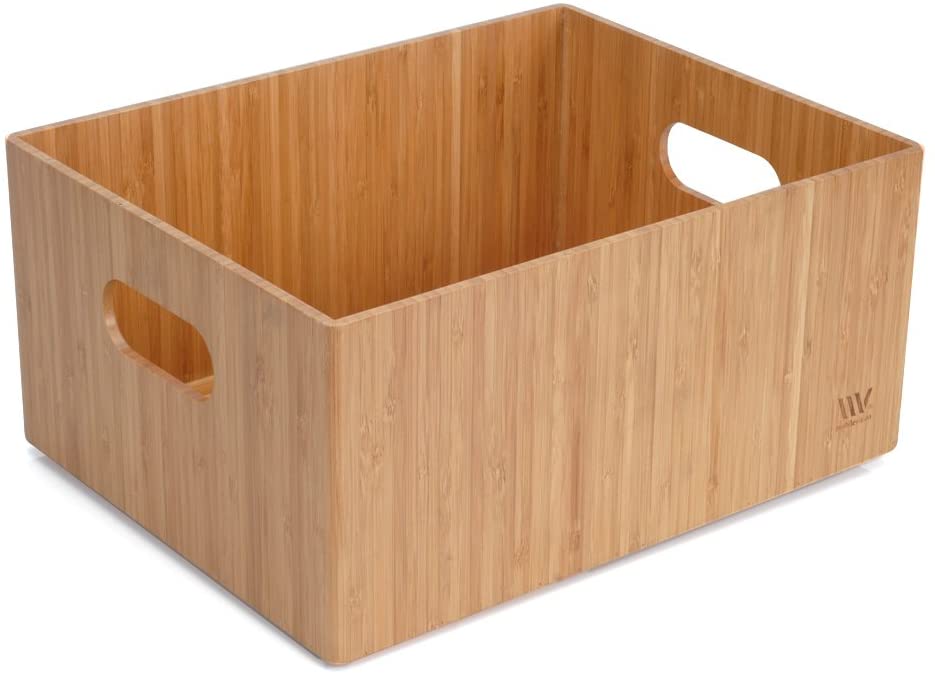 Vintage suitcases
Just like under the bed, luggage often sits empty when not in use for no good reason. Instead of letting them sit idle while wasting floor space, tuck your luggage and vintage suitcases neatly under your bed and fill them with items you are currently not using. This makes for a good spot to store clothing, linens, and blankets.
However, if you travel frequently and need quick access to your bags and luggage, you can keep them underneath your bed packed with travel essentials you don't use often. And you can make grabbing what you need all the easier by adding wheels to your vintage suitcases to get what you need on the go.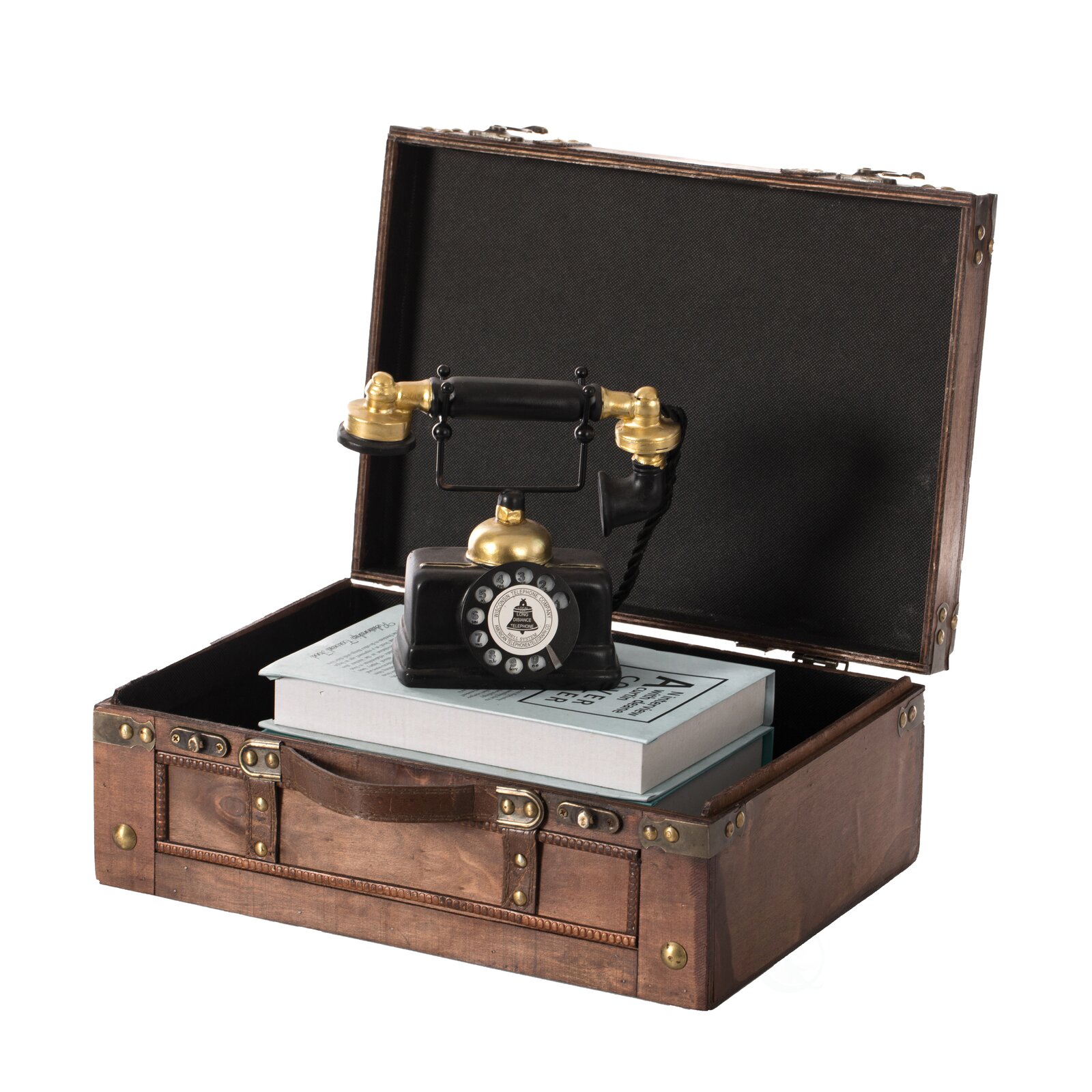 Use bed risers to your advantage
Is your bed too low to accommodate even a briefcase? No problem, as bed risers are great for creating more space underneath, so do use them to your advantage. They make for one of the best storage ideas for a bedroom since risers allow you to elevate your bed several inches off the ground to use the new found space under it for storage solutions.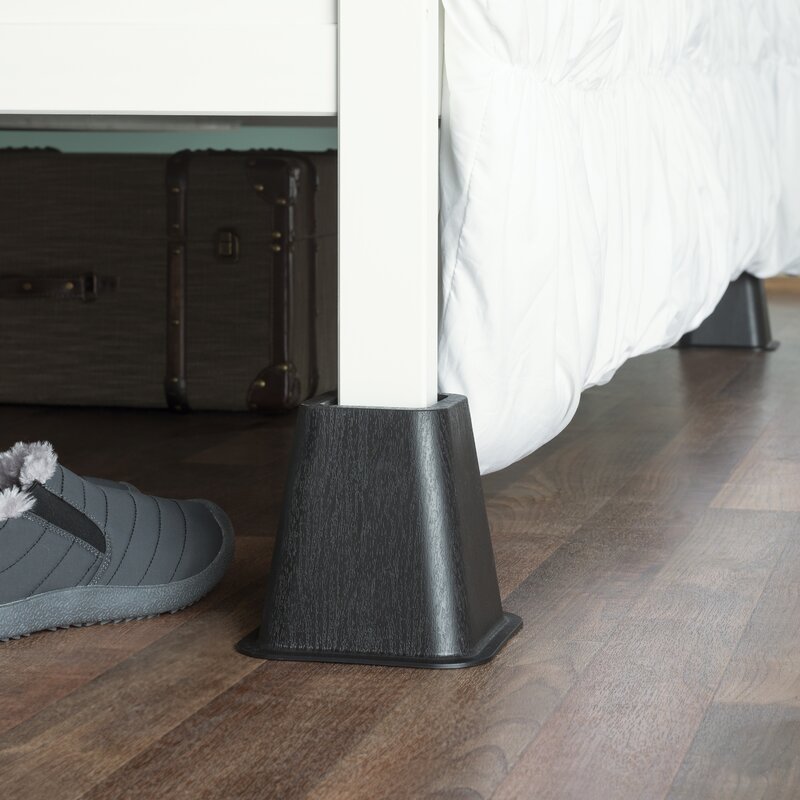 However, you should have it raised according to the size of your luggage or anything you plan to store under the bed so there is enough extra space left between your bed and your belongings. Aside from this, risers will also allow you to get a better view from your windows and if you have television inside your bedroom, you'll be able to see it all the better.
Get a shoe organizer
If your closet is large enough to hold your clothes, and you only need a different spot to store your shoes so that you can access them easily, underneath the bed is a great area to keep them out of sight yet within reach. And by bringing in proper storage containers for your shoes, you won't have to haphazardly throw your shoes under the bed and expect them to fit in properly.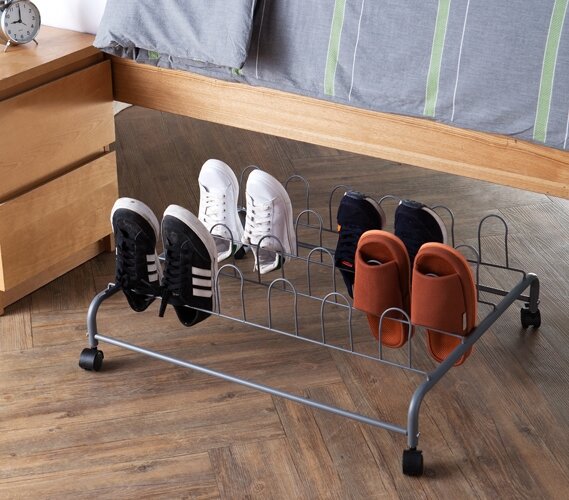 Instead, get a proper shoe organizer or a horizontal shoe rack to store your shoe collection properly. This will prevent them from creating a clutter of a mess in your bedroom while helping you prevent a trying search for a missing shoe. You can also organize your shoes in several divided boxes and tuck them neatly under your bed. Whatever way you choose to arrange them, underneath the bed makes for a smart storage solution.
Bed drawers
Before purchasing a bed, consider one with multiple storage compartments such as one with built-in bed drawers underneath. These type of beds may be a bit more expensive than other styles, but they are worth it as they help you prevent you from bulking up your closet with all of your belongings.
If you are considering a bedroom update in the near future, you may want to switch out your bed for one that has multiple drawers underneath. However, do note that under bed drawers cannot be detached or separated from the bed. Either way, under the bed drawers are great for when you need under bed storage ideas for dorm rooms or children's rooms as well.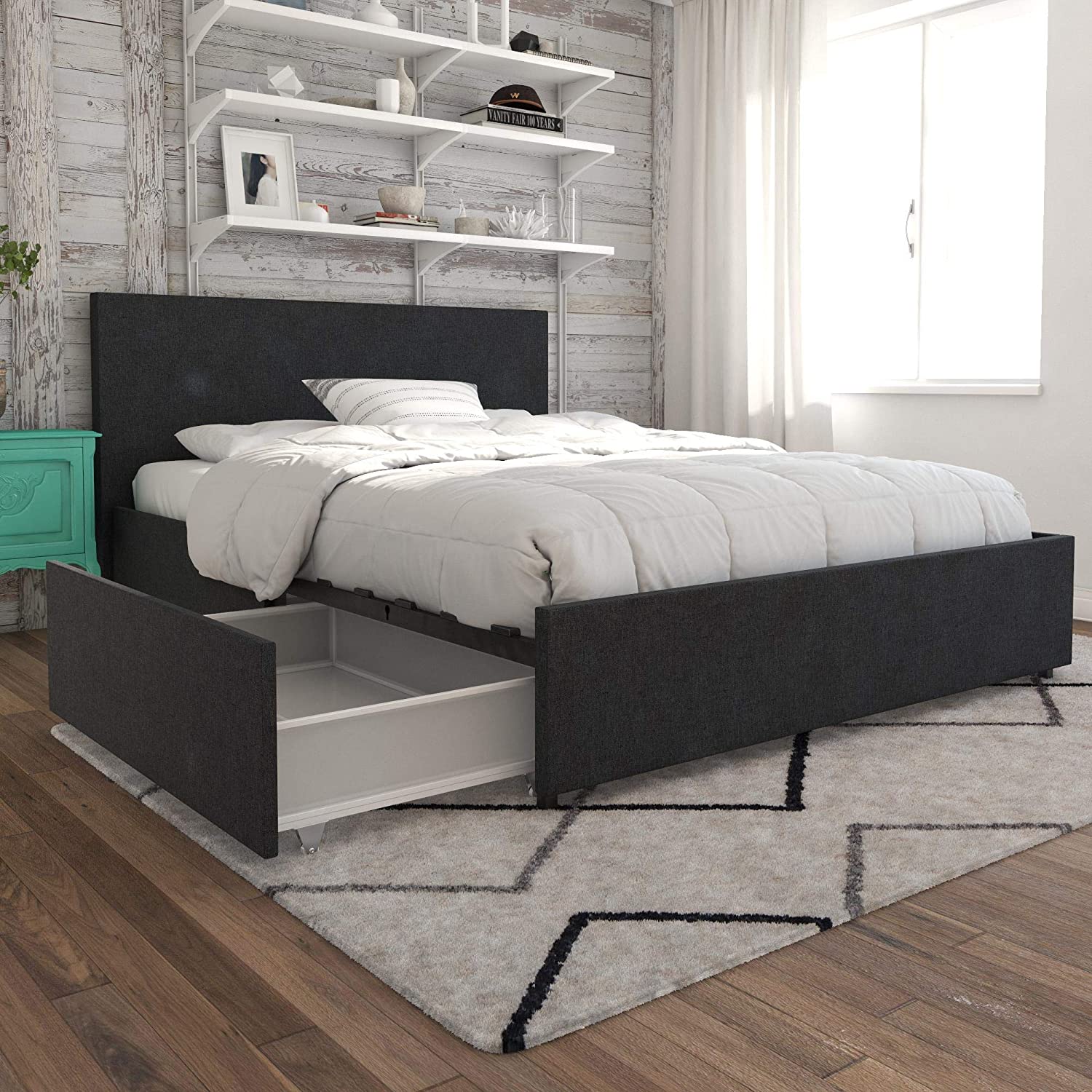 Slip and slide storage
If you are searching for cheap under bed storage ideas, sliding storage containers could be the right direction for your bedroom. Durable cotton bins with wheels under a bed are a great option for storing extra bed linens and seasonal clothing. They are breathable as well, which helps keep your clothes fresh and clean all year round.
Most slip and slide storage units boast a transparent vinyl cover that allows you to see what's inside and a comfortable handle for easy sliding underneath your bed.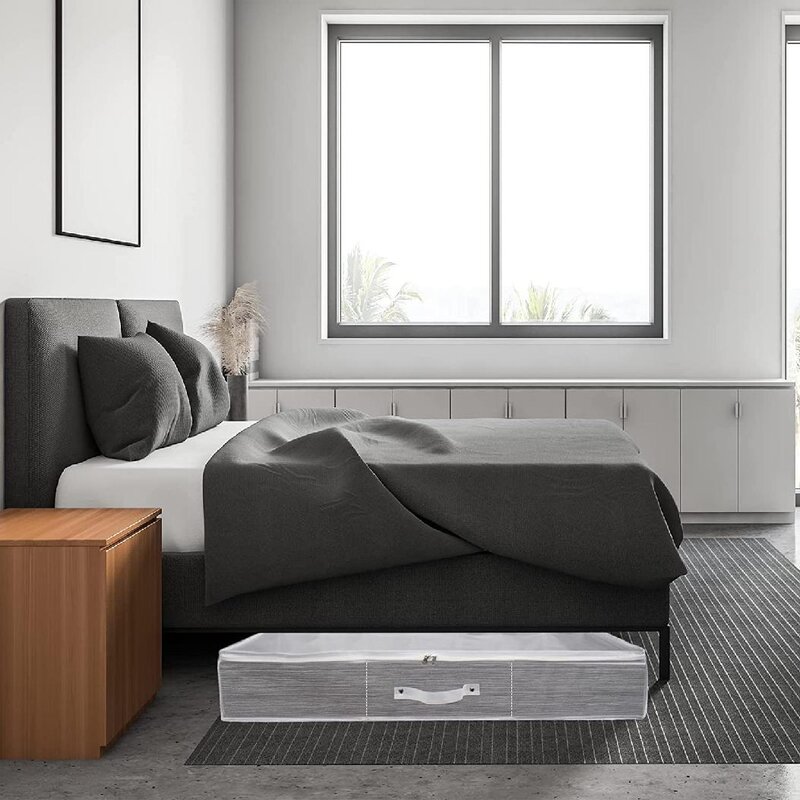 Fireproof steel safe
This is a unique option for students and homeowners alike with precious valuables that require safe storage to guarantee secured access. You can keep precious items such as jewelry, accessories, and money in them.
Or just about anything that you want to conceal from guests while needing easy access to them. That said, a fireproof safe isn't necessarily affordable. But you'll get what you pay for – high-quality storage that fits just under the bed.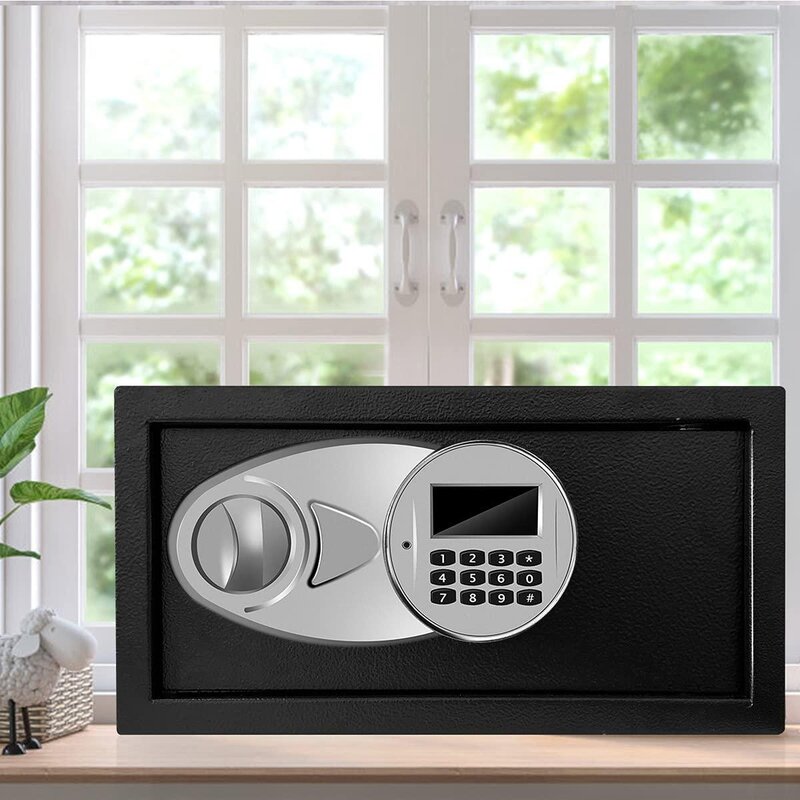 Archival garment boxes
If you have some treasured clothing or garments that you don't wear frequently, you could keep them inside an archival garment storage box and tuck them neatly underneath the bed. This will ensure that the garments do not deteriorate, and you can find them clean and safe anytime you need them in the future.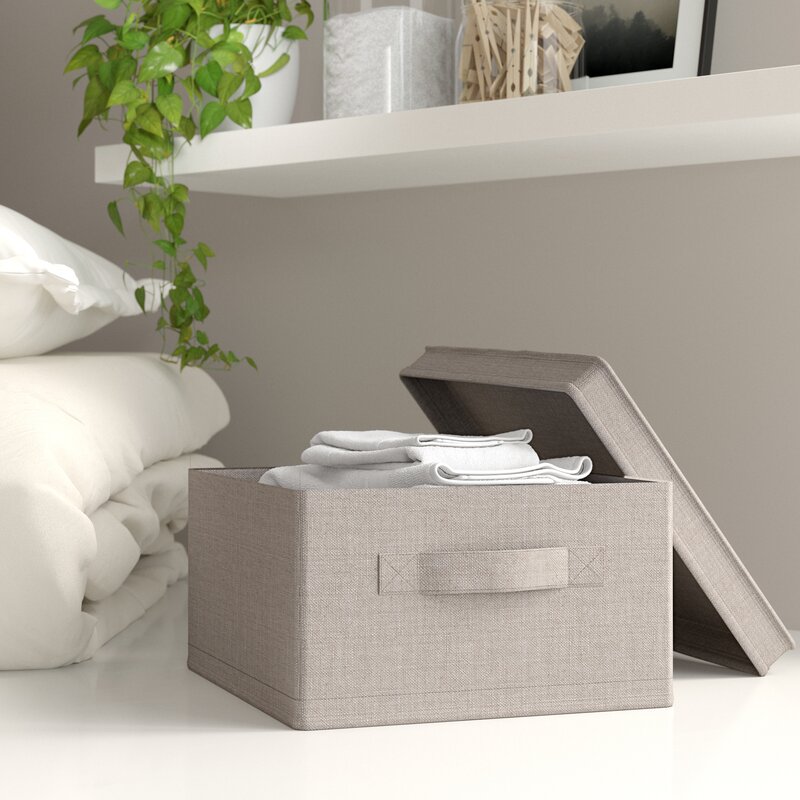 A place to store your photos and keep memories alive
Yes, keepsake storage is yet another way you can make good use of your under bed space. Old photos aren't accessed frequently looked at, especially with the presence of social media platforms and the seemingly endless selfie trend. So where can you keep your childhood photos if not underneath the bed? If you keep them in the garage or basement, they might deteriorate after some time. Instead, place them inside acid-free containers and keep them under the bed. This is the best place for them as you can easily access them safely for several years to come. It also makes for one of the best storage ideas that most people never think of for their bedroom.
Finding the perfect place inside your bedroom to store your valuables when your closet is filled to the brim is not an easy task. However, if you look under your bed right now, you will find some useful space there and these ideas will help you make the most of it.