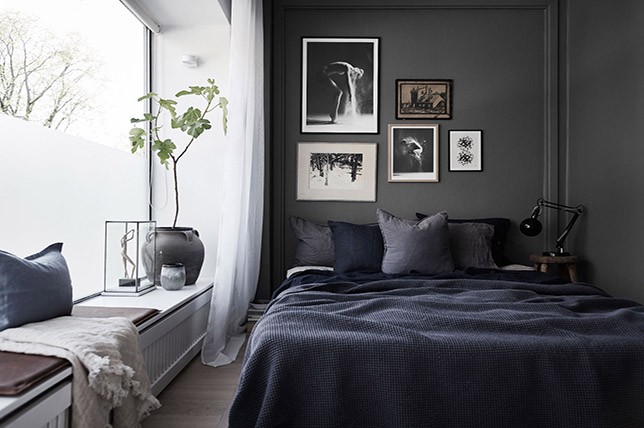 As we've noticed a steep increase in our interior designers suggesting dark accent walls from project to project, we've considered the best routes to go bold when looking for quick room pick me up's to give a go in your home.
From bland rooms devoid of architectural features to figuring out exactly where to indulge with dark accent walls, we've got all of your questions covered to help you inject some drama in any room while avoiding costly design mistakes.
Should Accent Walls Be Lighter Or Darker?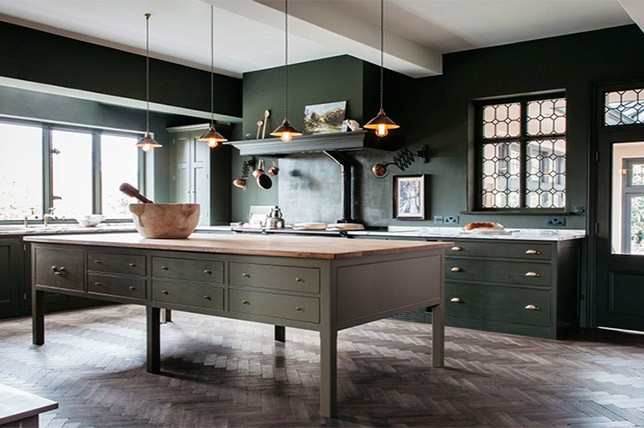 In high-traffic common areas like kitchens, dark accent walls make for genius options as they're easier to keep clean and require less fuss all around. Notice how the bottle green walls lend this farmhouse inspired kitchen polish and an old-world inviting spirit while making the space look larger and brighter by painting the walls around the windows to emphasize the rooms natural light.
Will Dark Accent Walls Make A Room Look Bigger Or Smaller?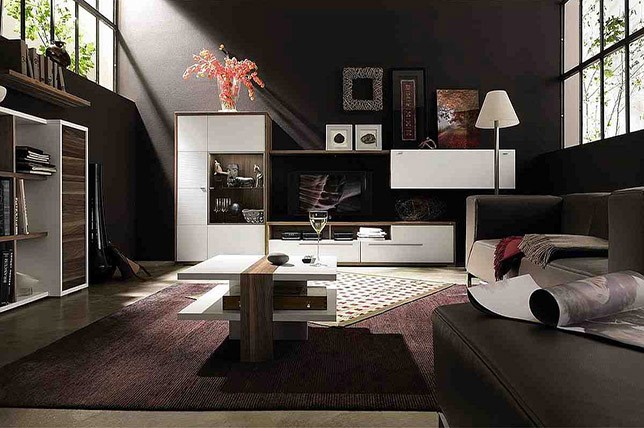 As the room above illustrates, if you're shy on consistent daylight, all white walls are certain to make a room appear dull and bland as light colors will never be able to brighten darker rooms. Instead, use dark accent walls to make a room feel pulled together and cozy instead of cold and dull and remember to bring in mirrors and reflective surfaces to bounce the light you get from corner to corner.
What Wall Should You Use For An Accent Wall?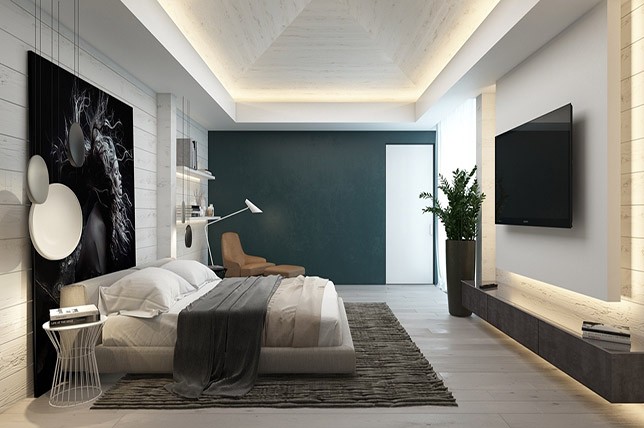 A smart general rule of thumb for dark accent walls is to create a striking contrast between the wall you first see when you enter and the other surfaces as that's the best wall to cover. It could be a wall that boasts distinctive architectural features, or it could be as simple as the anchor wall behind a bed or fireplace. Whatever wall you chose, make sure it won't be lost in the mix as this is one home interior design trend that's all about impact.
What Should You Do About Trim Colors?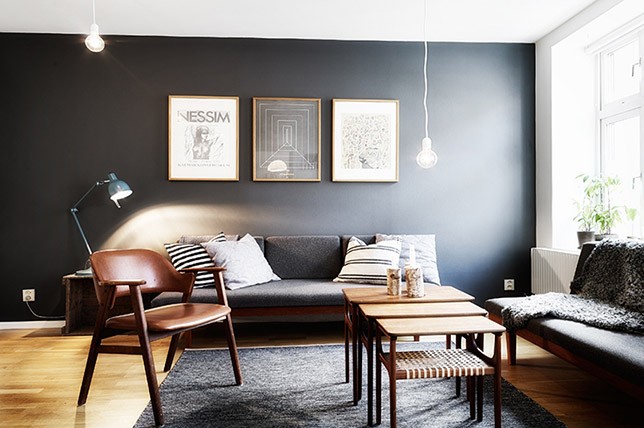 Don't underestimate the seductive strength of dark accent walls when looking to experiment with edgier interior design movements you can easily incorporate in your home. For trim and decorative details, we suggest going classic with light hues to break up the sometimes heavy look of a dark wall while working to emphasize it's rich tone.
How Do You Avoid A Masculine, Heavy Look?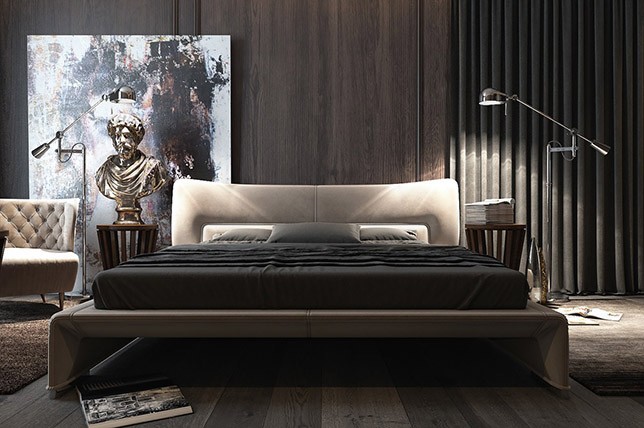 By combining natural wood dark accent walls with even moodier fabrications, this master suite plays serious design risks against soothing neutrals for just the right balance. For similar results and to avoid replicating a boy's club in your home, consider mixes that lend a room a gender-neutral vibe as you'll want to retain a comfortable spirit rather than one that is stuffy and uptight.
Images via Pinterest