Bathroom vanities 2021; always a hot topic up for discussion between Décor Aid renovation specialists. A bathroom vanity makes a big difference in any bathroom, from providing functional storage space, to changing the look and feel of your bathroom.
Take the opportunity to make your bathroom somewhere you enjoy spending time, rather than somewhere you spend time out of pure necessity. Clear up clutter and transform your bathroom space into a haven of relaxation with our favorite trending bathroom vanities for sale.
White Vanity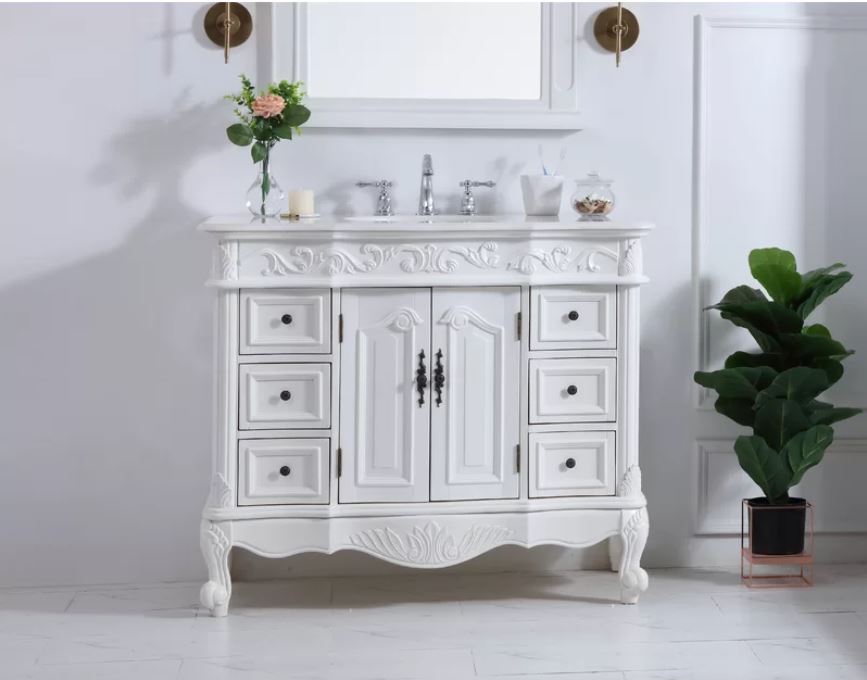 White vanities will be on trend whether its 2022 or 2039. White is so flexible, and it goes with pretty much every bathroom style and color you can imagine. Redecorating isn't a problem if you go for white, and you don't have to worry about it going out of style.
Whether you're looking at modern bathroom vanities or more rustic bathroom vanities, if you want something that is going to stand the test of time, then white is the right choice for you.
Grey Vanity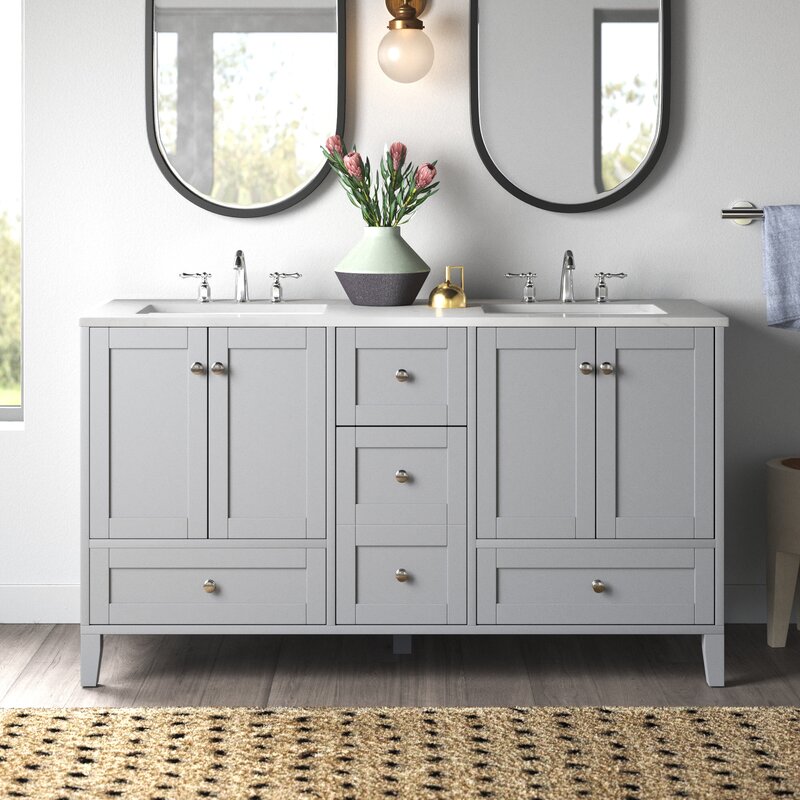 We all know how on-trend grey is right now and that is no exception when it comes to bathroom vanities. Traditional and rustic bathroom vanities look great in grey; giving something more old-school, with a bit of a modern twist.
Grey has longevity as a color, meaning it looks great for a long time and will go with plenty of bathroom colors – whether you prefer a light bathroom or something with a darker tone. In our books, gray is the ultimate of classic colors for any room, and for a bathroom? Well, there's nothing more timeless or modern, making it a fail proof option to consider when shopping bathroom vanities.
Dark Vanity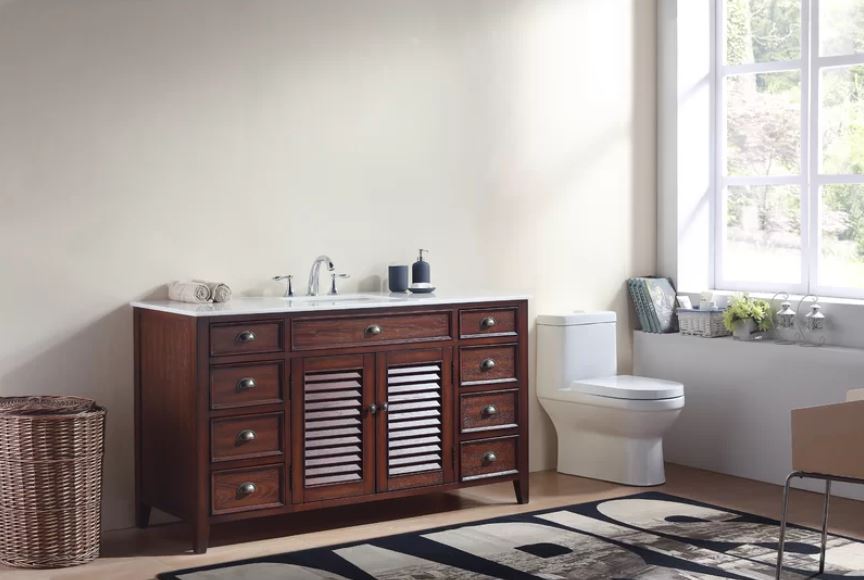 If you want to add some drama to your bathroom design, then a dark vanity is the way to go. Contrast the dark color against white tiles or go for something moodier and pair it with a grey tone.
A dark vanity is super stylish and forever on trend, but be aware that this trend might be tiring quick, so this might not be the best option if you are planning to invest in custom bathroom vanities, as you don't want to be replacing it in the near future. That said, a dark vanity will always appear clean and modern while lending a bathroom a serious dose of adult glamor thanks to a moody tone and polished feel. The trick here is to keep other elements in your bathroom light in tone as a dark vanity can appear visually heavy – which will unfortunately, ultimately make a bathroom appear colder and feel smaller.
Pink Vanity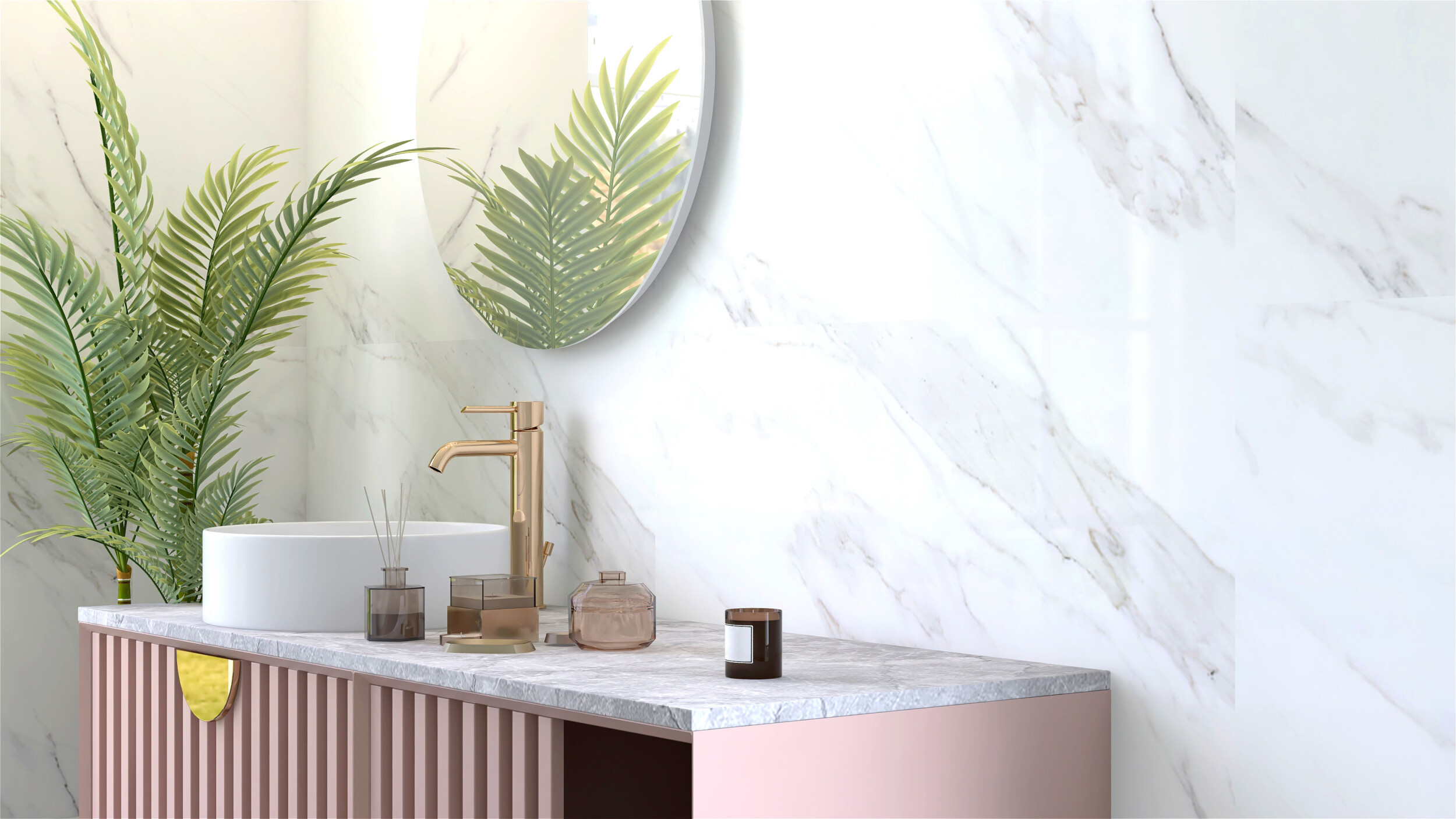 Pink is so on trend for bathroom vanities. Team with copper and gold tones for an on-trend bathroom that any millennial would dream of. There is something about the softness of pink that is soothing and relaxing; plus, it looks great with charcoals and lighter greys too.
And just because its pink doesn't mean the color is exclusive to feminine notes. In fact quite the opposite when you explore moodier pinks full of attitude – from sobering to powerful.
Open Shelves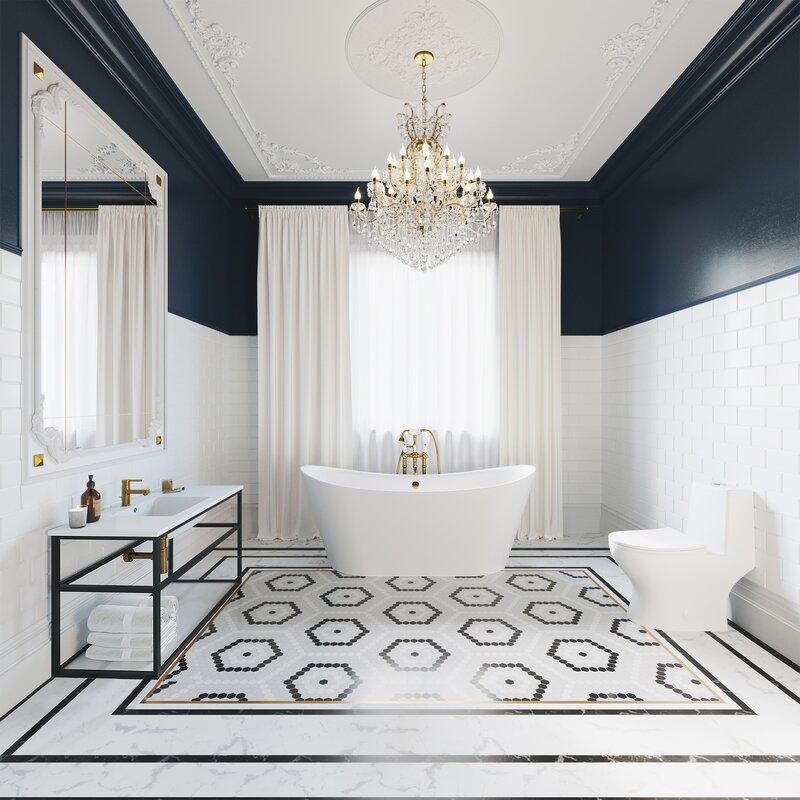 Modern bathroom vanities with open shelves open up the space in your bathroom and have a spa-like quality to them. Imagine space for basket storage and sets of towels, just like you might see in a posh spa.
Vanities like this invite you into the space and add a clean edge to your bathroom design; keep your open shelving organized and tidy (and don't clutter it up too much). Vanities like this help give the feeling of more space in your bathroom, which is great if your bathroom is on the smaller side. That said, when using open shelves in any room, house similar items together in coordinating baskets and bins so everything seems calm and collected and far from random.
Floating Vanity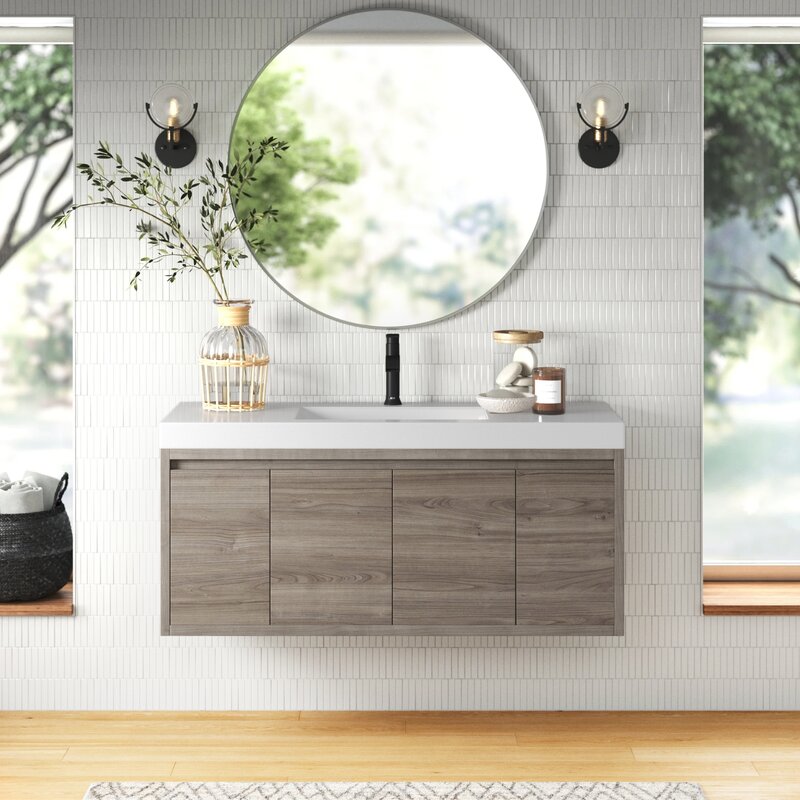 A floating vanity is forever chic and is one of our favorite modern bathroom vanities, and for good reason. It is perfect for small bathrooms where you need to open up the space and make it feel bigger than it is – as they don't go all the way to the floor, they give the appearance of taking up much less space and create the illusion of additional floor space.
They also allow you to stand closer to them, so you do actually take up less space when you are in the bathroom – meaning they really do give you more room. Another great thing about a floating vanity is that the height can be adjusted, so you can have them as high or as low as you need. And when it comes to affordable custom bathroom vanities, floating styles can be a much smarter alternative as they require less construction and installation services.
Minimalist Vanity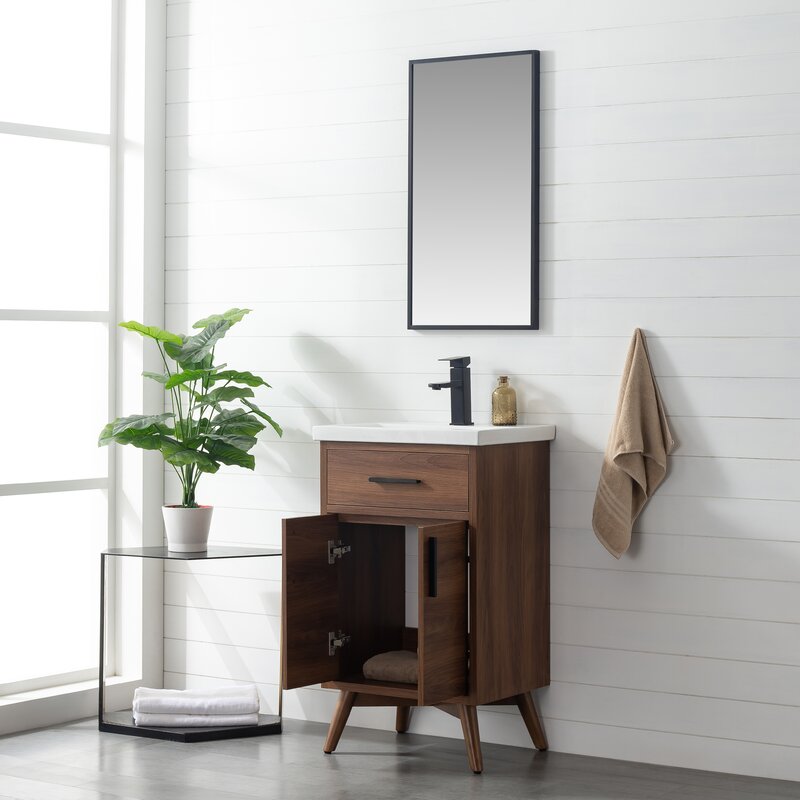 If you love a clean line or you are motivated by cheap bathroom vanities, then a minimalist vanity is the way to go. Not only are they way less expensive than your rustic bathroom vanities, but they come at a much lower cost to install.
They are perfect if you are on a budget or you have a small bathroom, as they look way less cluttered and have the appearance of taking up much less space than those with intricate designs on the doors and handles. For a minimalist bathroom vanity with sink, source low lying basins and the simplest of sleek faucets to keep the look consistently pared back. With rustic bathroom vanities that boast simple lines and clean details, source a bathroom sink that is similar in color to your countertop surface to keep the look light handed and appealing.
Double Sink Vanity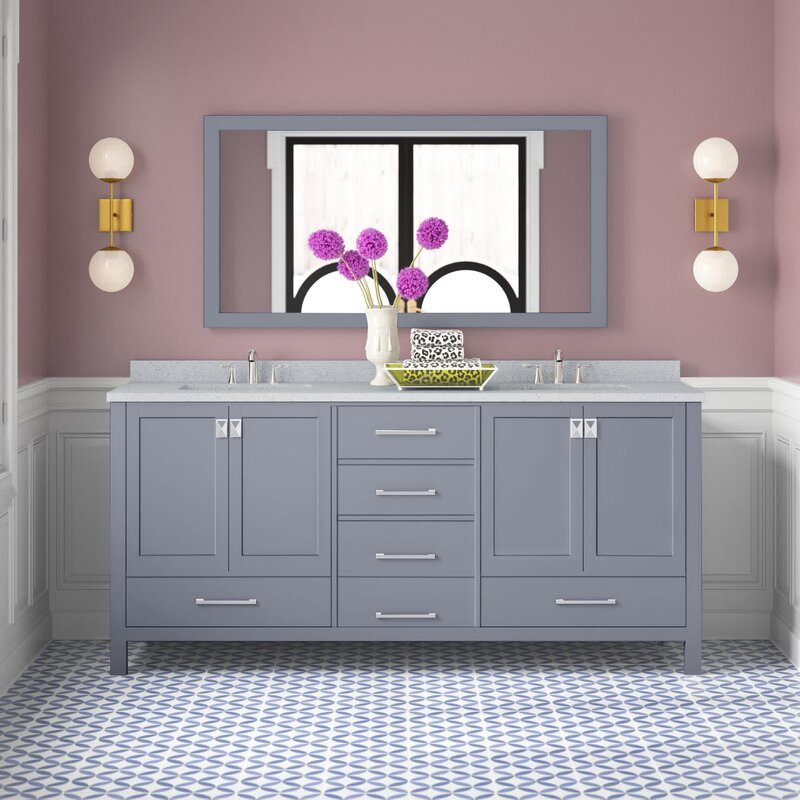 If you want your bathroom to scream opulence and expense (and you have the room for it) then a bathroom vanity with sinks in duplicate is the only way to go. There is nothing more impressive than walking into a bathroom and being presented with two sinks.
Whether there are two of you who need to be in the bathroom at the same time, or whether you just want to impress, doubling up on sinks is a sure-fire way to achieve an amazing bathroom. If you aren't sure whether you have space for two, have a look at custom bathroom vanities. That said, a bathroom vanity with sink is an essential and while everything is usually better in twos, if the extra plumbing work required is too expensive for your budget or if you're short on space, opt for a large basin instead for better use.
Vintage Vanities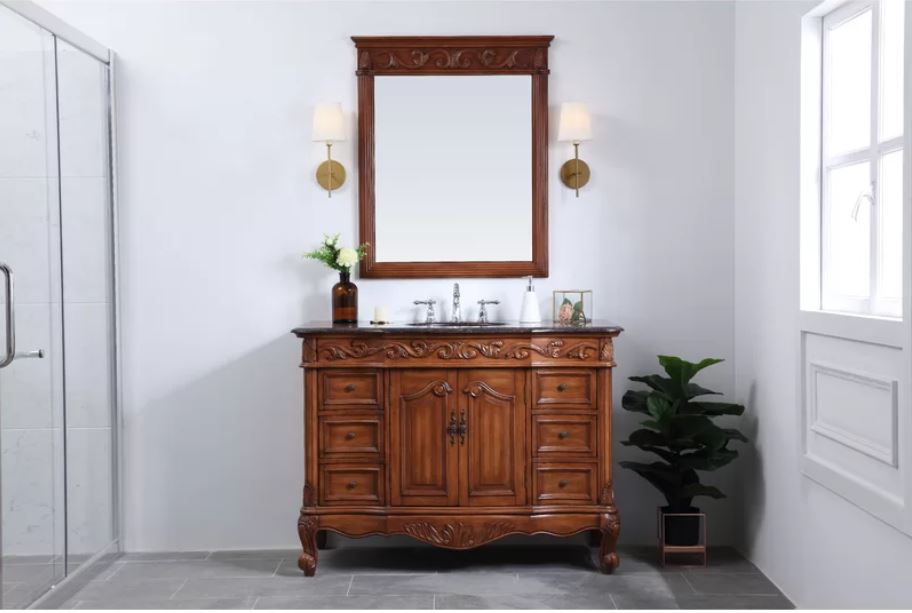 Vintage styles pieces are hot right now. Going for a dark wood vintage style piece will look great with a white sink and will go perfectly with bronze and gold tones with light fittings and bathroom accessories.
Team a vintage vanity with plenty of white and a big mirror to reflect plenty of light. They also look great with pretty ceramic patterned tiles if you are looking to add some color to your bathroom. Vintage vanities are also a great alternative to costly custom bathroom vanities as they're just as unique but much cheaper than starting from scratch.
Re-Purposed Dressers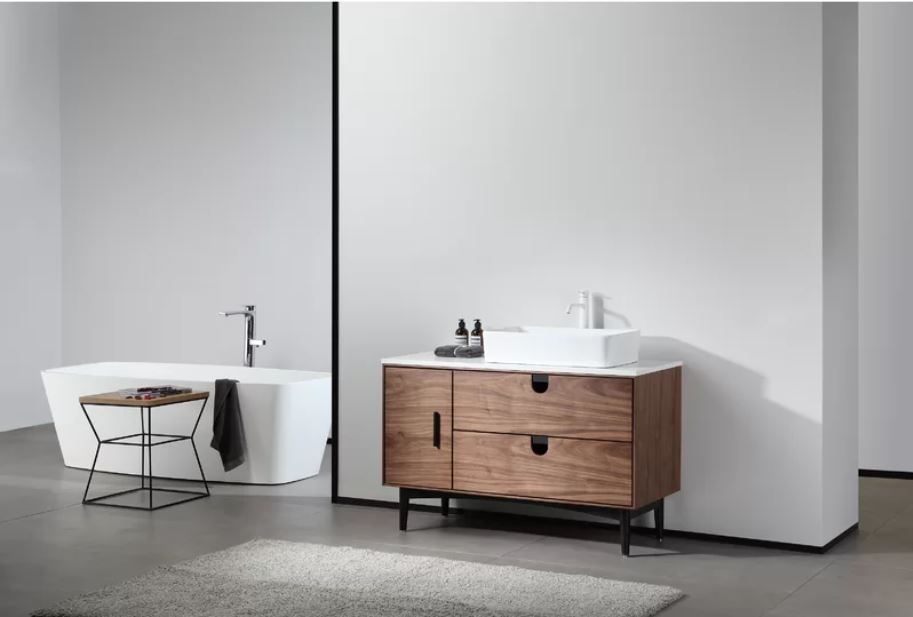 If you are on a budget and discount bathroom vanities are your thing, then how about re-purposing a dresser? This is a cheap alternative to expensive bathroom vanities. You can turn a dresser into a bathroom vanity with sink in no time at all – a dresser will add a lovely retro edge to your bathroom design and it's always fun to try your hand at re-purposing something for your home. You'll be proud of your hard work each time you go in your bathroom.
When it comes to custom bathroom vanities, frankly, nothing beats the joy of a repurposed vintage find that will ensure that your bathroom is completely unique to you. And since you are sustainably using a reclaimed find, its quality will remain supreme and could end up ringing in at a much lower cost then new bathroom vanities.
Marble Topped Vanity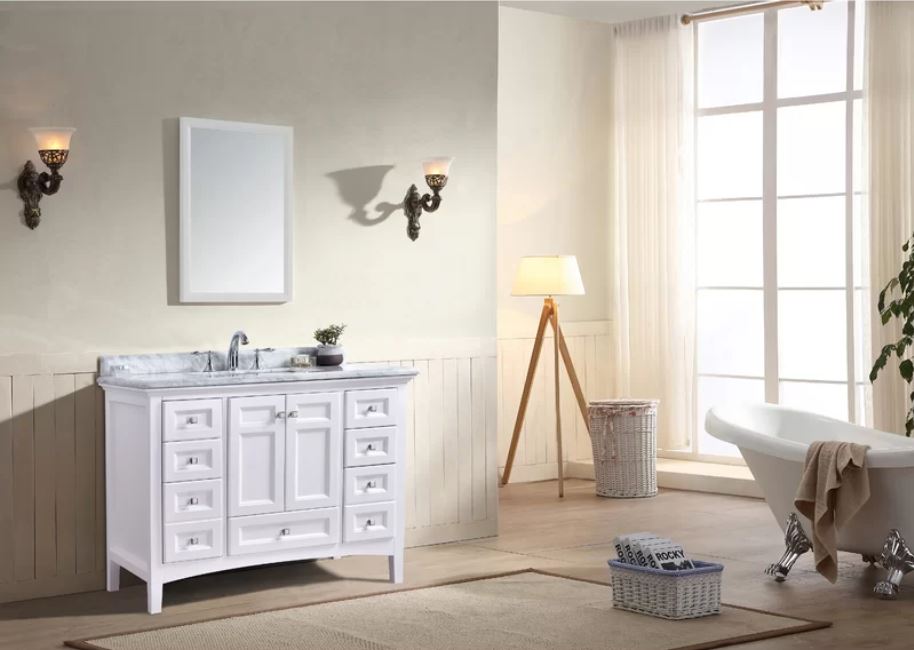 A marble topped bathroom vanity looks simply stunning – leave the laminate behind if you can afford it and invest in a gorgeous piece of marble.
Not only do they look absolutely astounding, but they last well, and they are easily cleaned and maintained. Yes, they might cost a little more than a laminate top, but they are worth it when you see them installed; you can't beat quality. Plus, marble topped surfaces make for the perfect elegant juxtaposition for rustic bathroom vanities as they create a wonderfully layered mix of high to low. Plus, marble never loses value, ensuring it to be a savvy and wise investment for your home at all times.
Vanity with Floor to Ceiling Mirror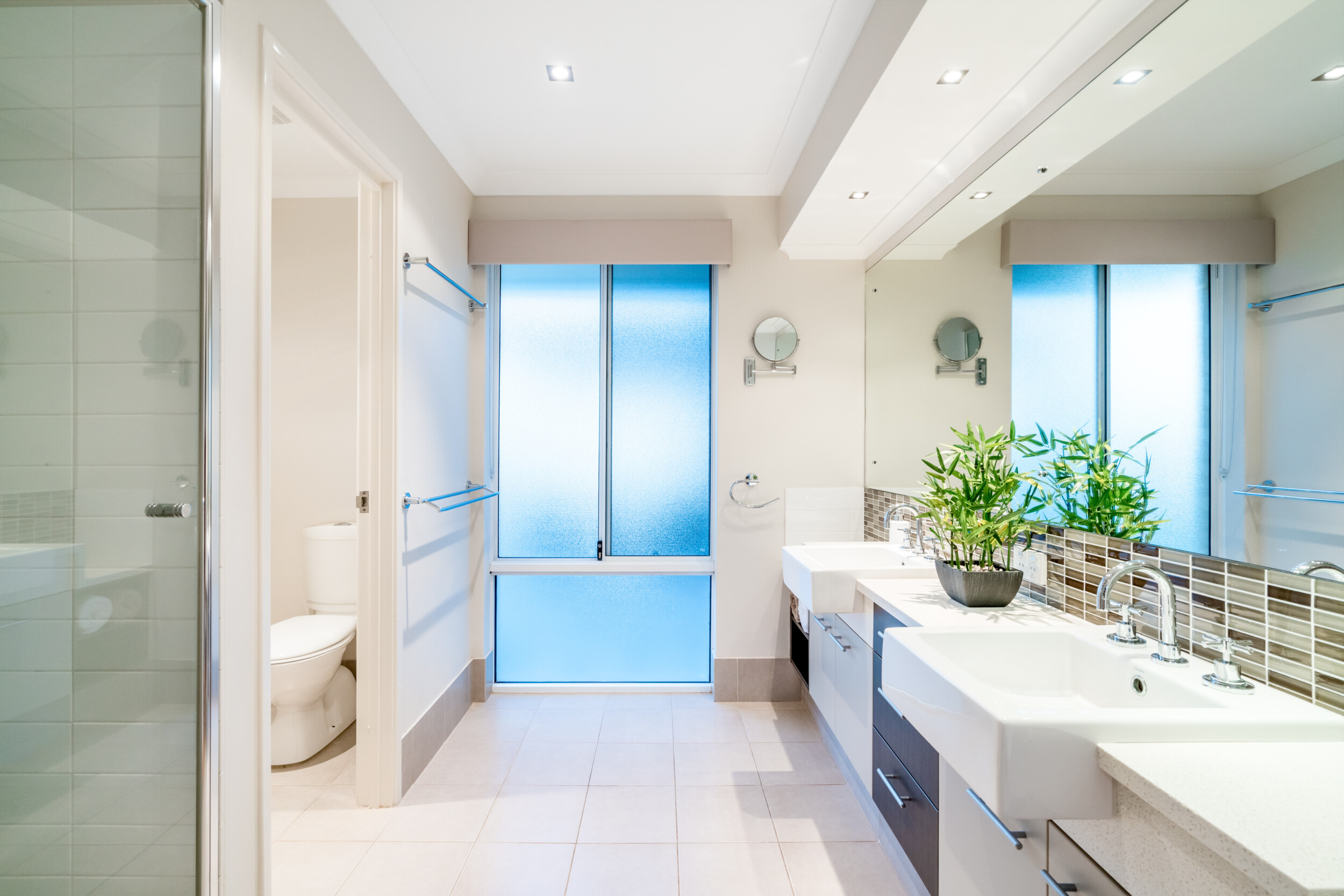 If you are looking for something with bathroom vanity mirrors that is a bit different, then how about a vanity in front of a floor to ceiling mirror?
This adds a little extra something to your bathroom design that not everyone has, and as bathroom vanities go, it's on trend and one of our top sources of inspiration. After all, what's more easily glamorous than modern bathroom vanities surrounded by light reflecting mirrors? By bringing in as many mirrored surfaces in creative and stylish ways that you, your bathroom will instantly appear larger, brighter, more expensive, and you'll have an easier time getting dressed in the meantime.
Frame Vanity
For something super chic and stylish, how about a bathroom vanity frame? If you don't need the storage your traditional bathroom vanity with sink provides, then this is an incredible looking option. It's minimalist and stunning.
Which makes for a great option for modern bathroom vanities that are subtle in style yet full of major visual impact while saving space and keeping the look timeless to boot. Opt for a similar style as featured above for small bathrooms, or bathrooms with challenging areas and corners as it will fit just about anywhere while leaving a minor footprint that will remain easy on the eyes. The other great thing about frame vanities? They'll never break the bank thanks to their sleek, sturdy, and simple construction.