Do you ever wish that you could go on a luxurious beach-filled holiday this year but don't have the time or worse, you can't afford one. Well, what's stopping you from recreating the delightful feel of a beachside retreat in your own home? In fact, with these easy to manage beach cottage decor ideas, you can transform the look of your home into a relaxing and stylish beach house without setting a foot outside of your home, no matter how far you are from the coast. And even better news is that you can easily use these beach house decor ideas as a reference and starting point to start your own DIY project to upgrade and elevate your home to evoke the feel of a lavish coastal-inspired getaway in your home – no matter where you live.
With a little resourcefulness, inspiration, and imagination you can easily and affordably transform your home with a charming beach house decor feel without having to spend a small fortune on pieces that are almost too 'on theme.' The key to getting beach house decor ideas right for your home lies in the attention you pay to details, along with your choice of color and your furnishing styles. If you get any of these wrong, you might miss out on achieving the desired beach style look that you had envisioned.
CHOOSING THE RIGHT COLOR FOR YOUR BEACH HOUSE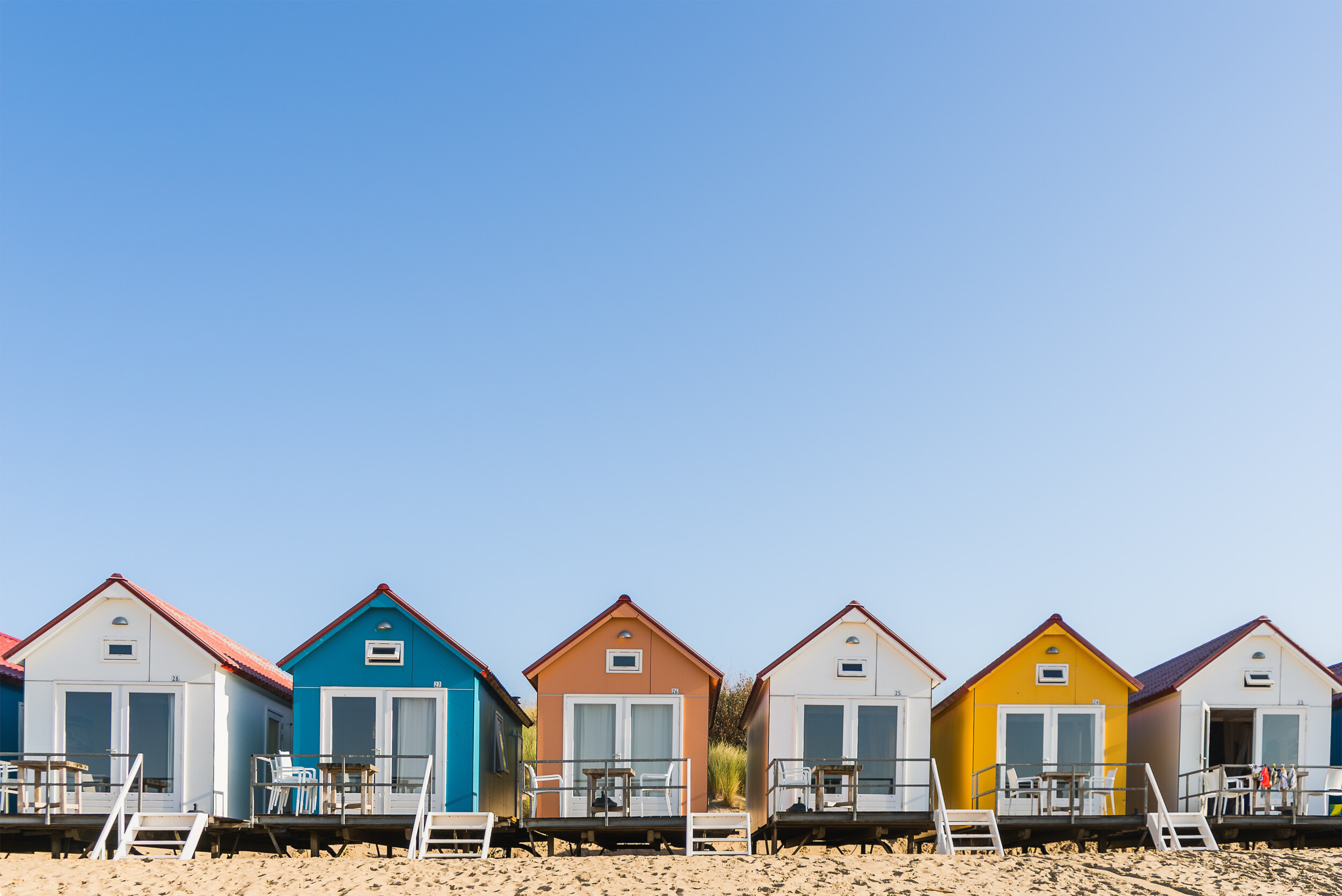 When it comes to beach house decor ideas, each beach home has its own unique lighting fixtures, furnishings, and fittings that will influence your choice of house paint color and your color scheme throughout. Hence, no perfect color palette is an essential to bring into your beach house, which will free you from challenges and a predictable look. While coastal-inspired colors are great for beach houses, you can also draw inspiration from the sun, sea waves, and the relaxed feel of a beach atmosphere to help inform you about the best paint color to use for your home.
But whatever your color choice might be, it's best to fuse in a blend of surf and sand as well. The secret to choosing the perfect color is to start with inspiration. Then outline the color of your choice. Like with any decor direction, the key lies in going for both a unique color scheme and one that is modern and appealing for the long run. With that said, here are a few paint color inspiration ideas to consider for your beach house.
Turquoise Porcelain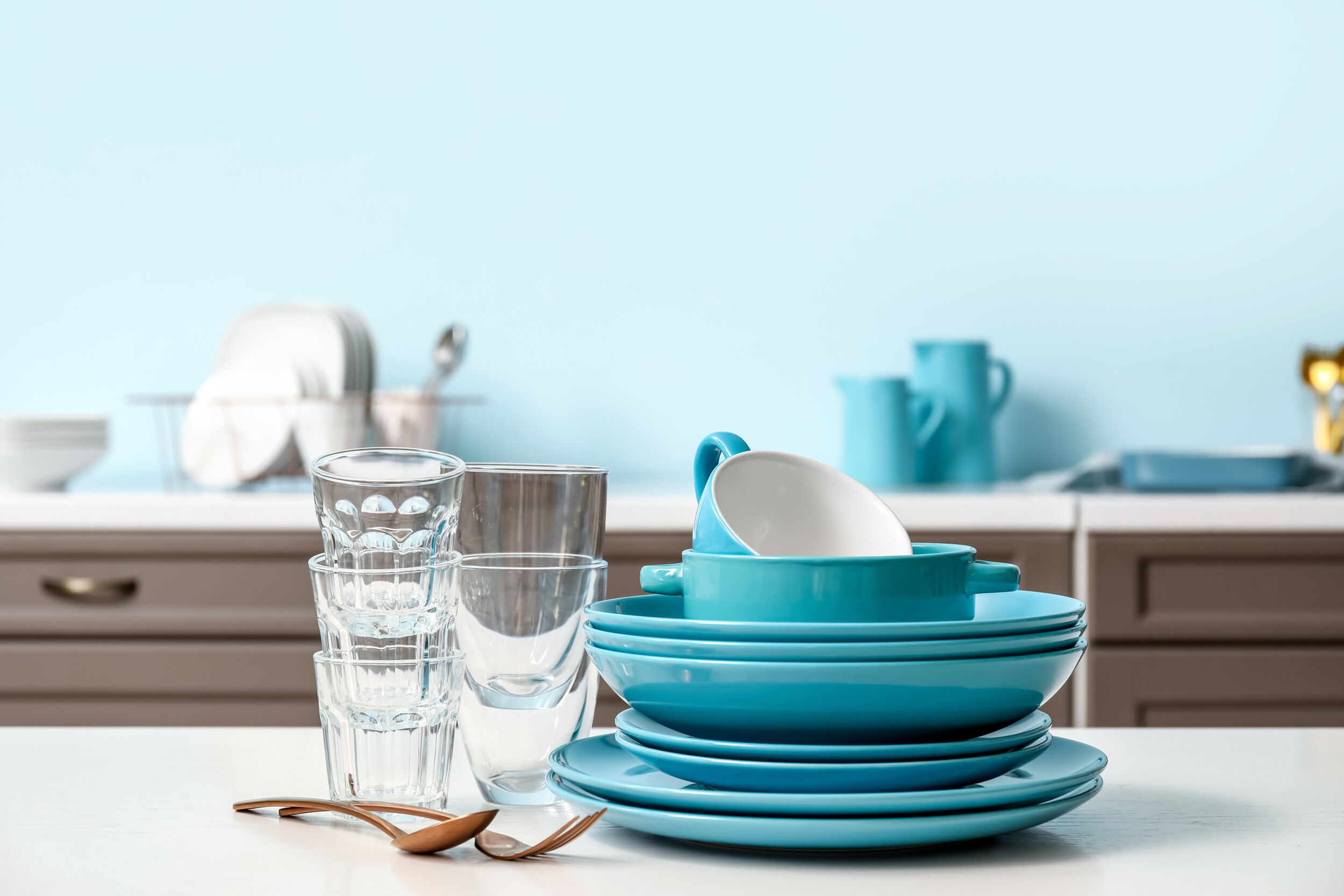 Turquoise porcelain is a warm and refreshing saturated blue color with a lovely touch of soft green to it. You could use this color for your front door as the perfect way to bring in bright beach house ideas. It's also perfect to use on an accent wall or for trim or in a small space like a powder room.
Magnolia Green
To create a warm and comforting feel in your beach house, consider a sage green as the perfect house paint color choice for a beach-inspired color palette. A delightful sage green also makes for a modern alternative to the traditional and expected blues in a beach house.
Beach homes painted with a refreshing magnolia green are also better for hiding everyday wear and tear and stains. Sage green color choices are rich and natural in feel, and they can be combined with other calming and muted tones like aquas and blues, with ease.
Gossamer Sky – Valspar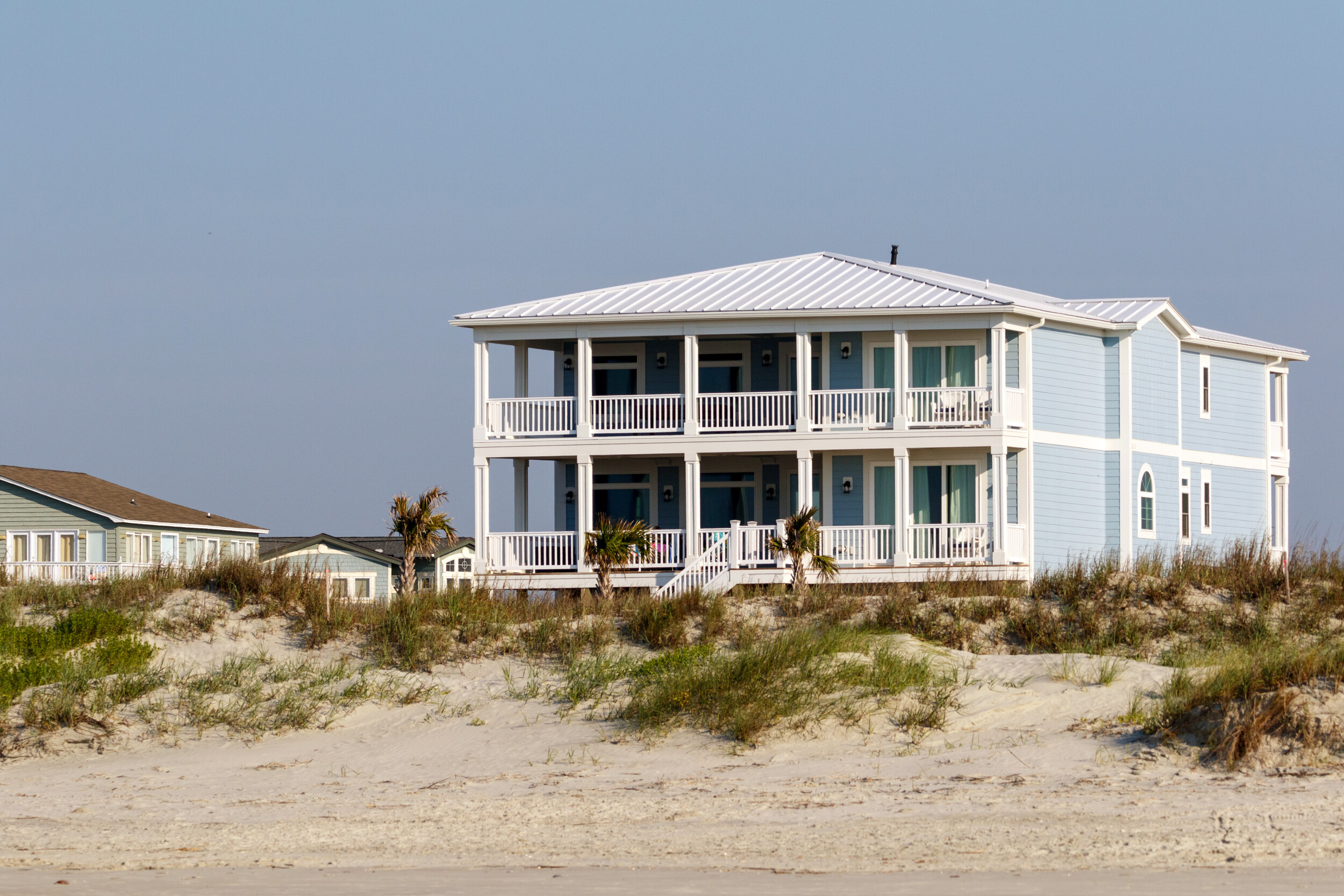 A gossamer sky house paint color from Valspar is a soothing pale blue color choice with a hint of green that gives it a subtle aqua looking tint. It's suitable for beach houses for a sophisticated look that will make furniture and prints and patterns pop.
And since it has a watercolor feel that is nonetheless strong, gossamer sky can be combined with a more vibrant color range because it is entirely neutral. Think orange, red, and other electric colors to create a perfectly crisp blend.
PORPOISE – SHERWIN WILLIAMS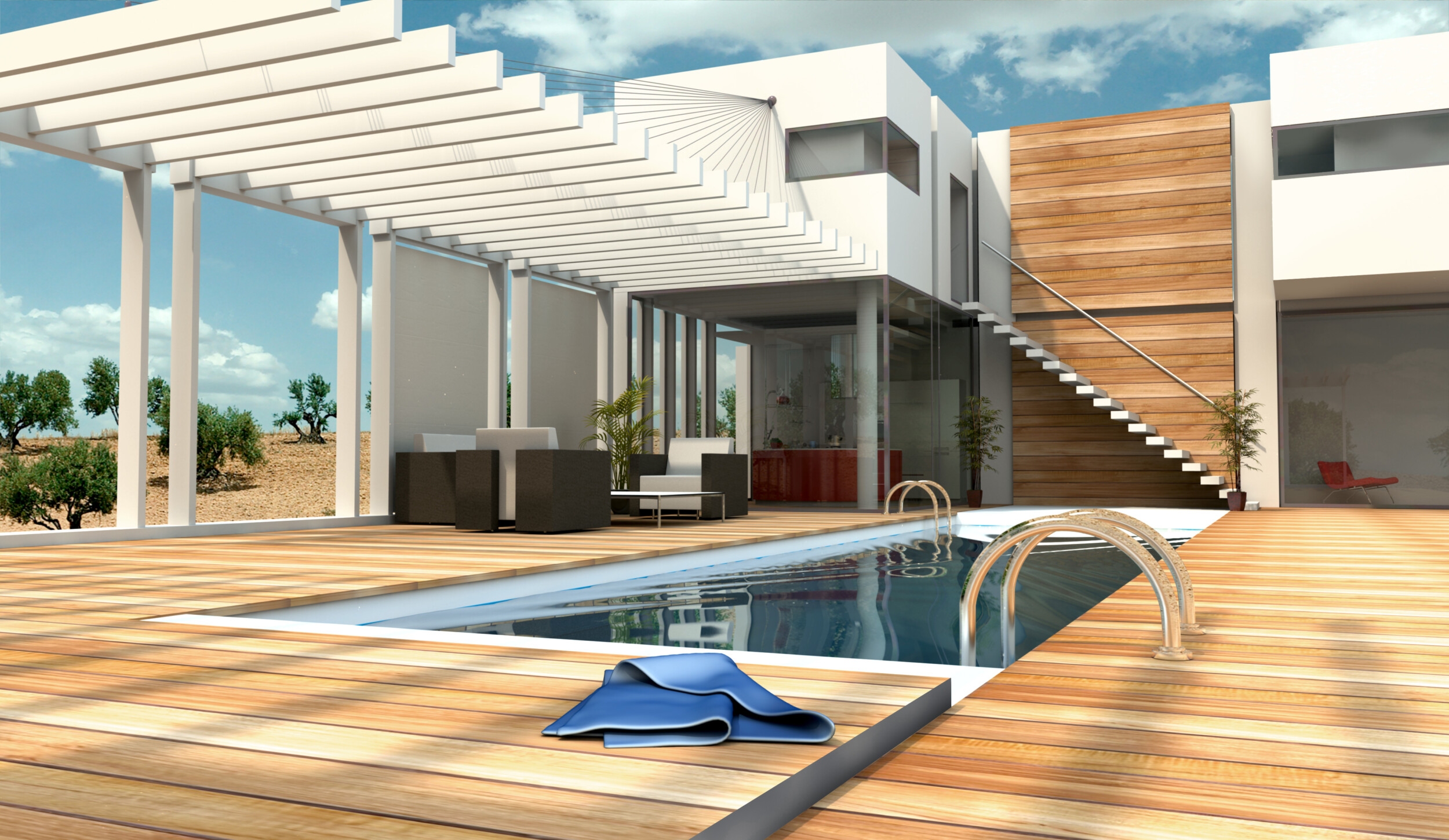 If you're looking for beach house decor ideas with a Mid-Century modern feel, a dark neutral porpoise hue will give your beach home a sense of strength and warmer gray feel – making it a perfect foundational starting point when decorating a beach house.
It's the perfect shade for beach homes with minimal furniture and accessories. Plus it pairs well with just about every kind of color and pattern and it will never go out of style or look dated.
Hawthorne Yellow – Benjamin Moore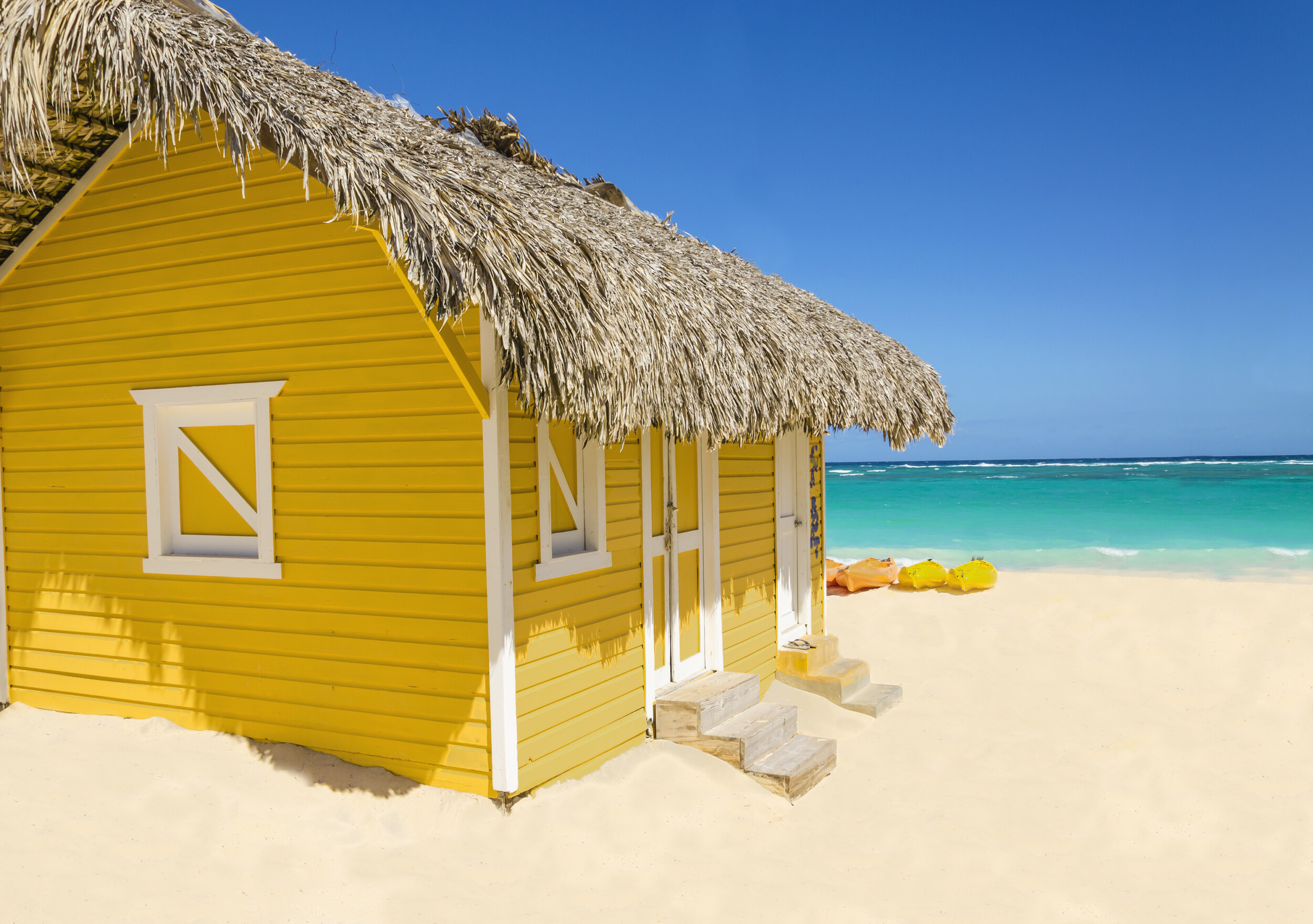 This vibrant yellow can fit comfortably in any modern beach house and it will give it a robust sense of cheerfulness while make a space look larger and brighter than it really is. The Benjamin Moore Hawthorne yellow is a sunny shade that can complement both subtle and bold color palettes with ease.
You can even punctuate the look by pairing it with ultra-bright hues like orange, red, and other citrus shades for a warm beachy feel.
Skipping Stone – Benjamin Moore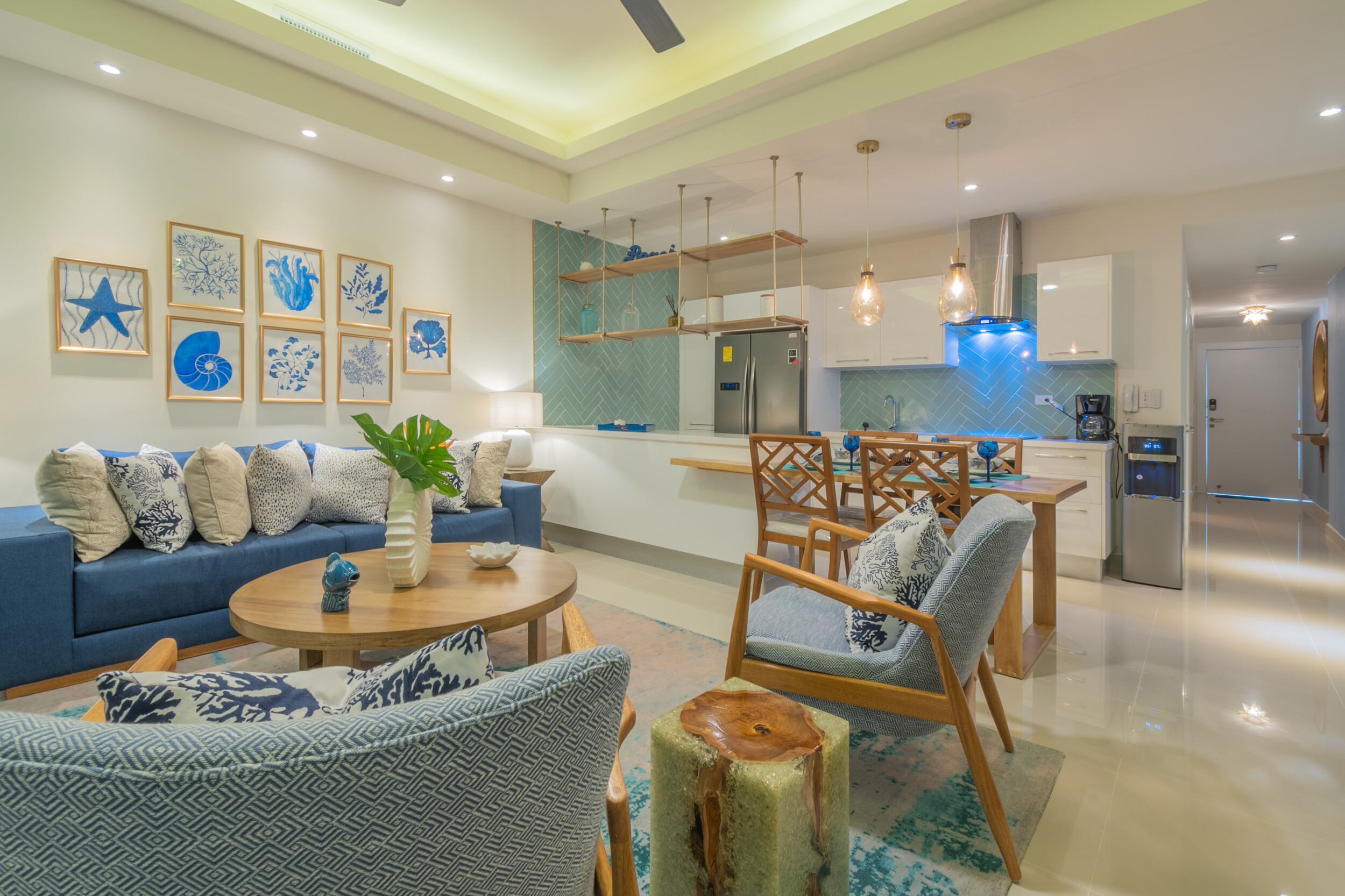 Another minimal beach house tone, skipping stone gray is a watery almost no-color hue that will also make a space appear larger and brighter while remaining timeless in appeal for years to come.
It's also a color that pairs well with every other color and it evokes a serene, comforting feel while working as a striking alternative to standard white tones.
CHOOSING ACCESSORIES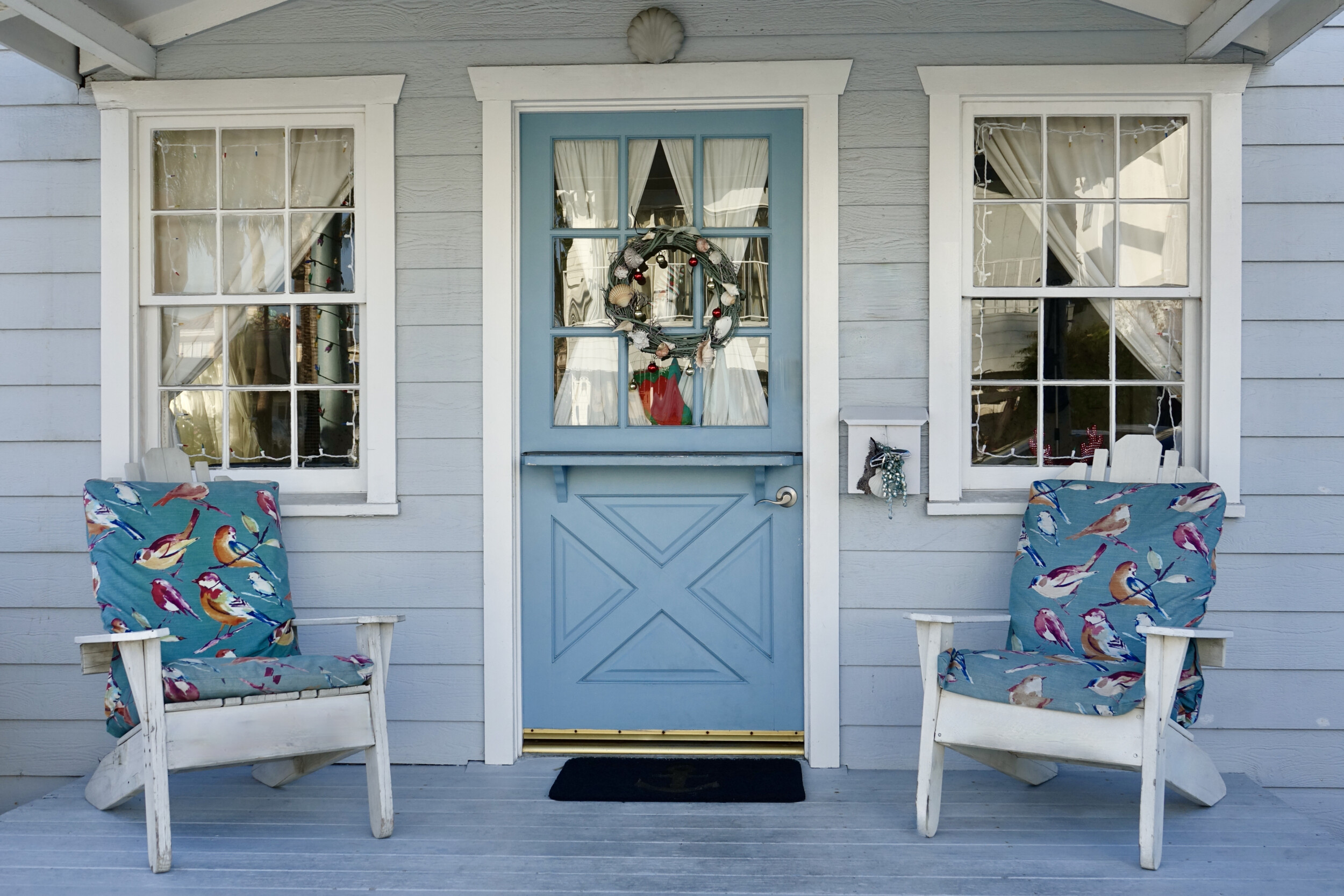 The best way to affordably transform your home with chic beach house decor ideas is via intriguing accessories that will pop with a delightful sense of play and the laid back feel of coastal cool. To make the look work, use accessories to bring your beach house decor styling cues to life and place your accessories in focal points throughout your beach house for striking impact.
To get the look and make it feel universally appealing while evoking modern beach house decor, think playful and bold accessories that really pack a punch. And do bring in nautical-inspired coastal beach home decor elements like striped sailor prints and shell embellished add-ons like throw pillows and the ilk.
CHOOSING FURNITURE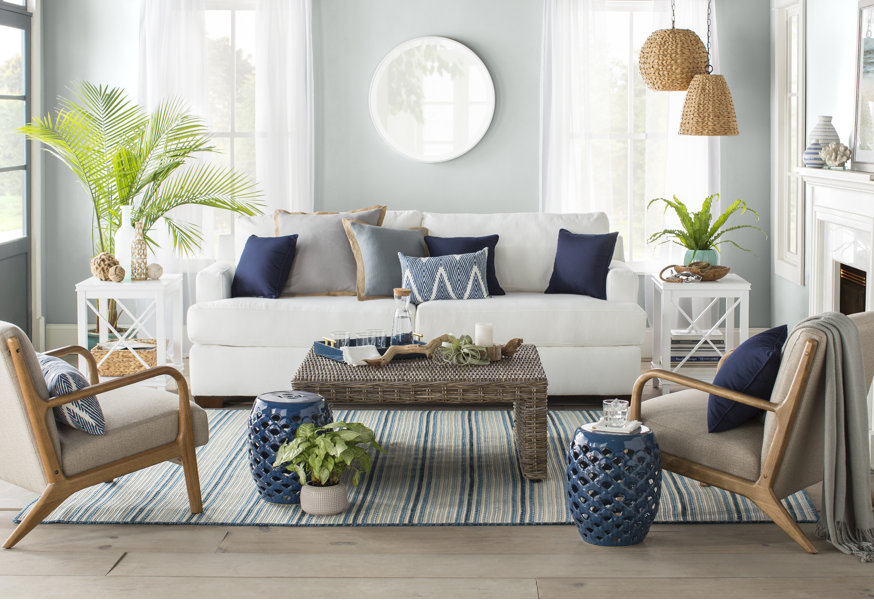 Like we said before, beach house decor ideas are all about a well-considered yet laid back sense of casual cool and when it comes to furniture, look out for pieces that evoke a relaxed French country feel rather than ones that are straightforwardly luxurious.
But if you're short on funds for a total makeover and if your furniture is slightly outdated, you can transform pieces with modern furniture styling hacks that will help you create a rich and luxurious with DIY updates that simply require a little bit of sandpaper and a hit of fresh paint or finishes. So if you are considering a DIY project, spray a coat of paint on your old furniture and sand finishes off to reveal the lived-in yet luxurious look of a typical beach house.
BEACH HOUSE DECOR IDEAS YOU SHOULD CONSIDER FOR YOUR HOME
Light blue walls with natural textures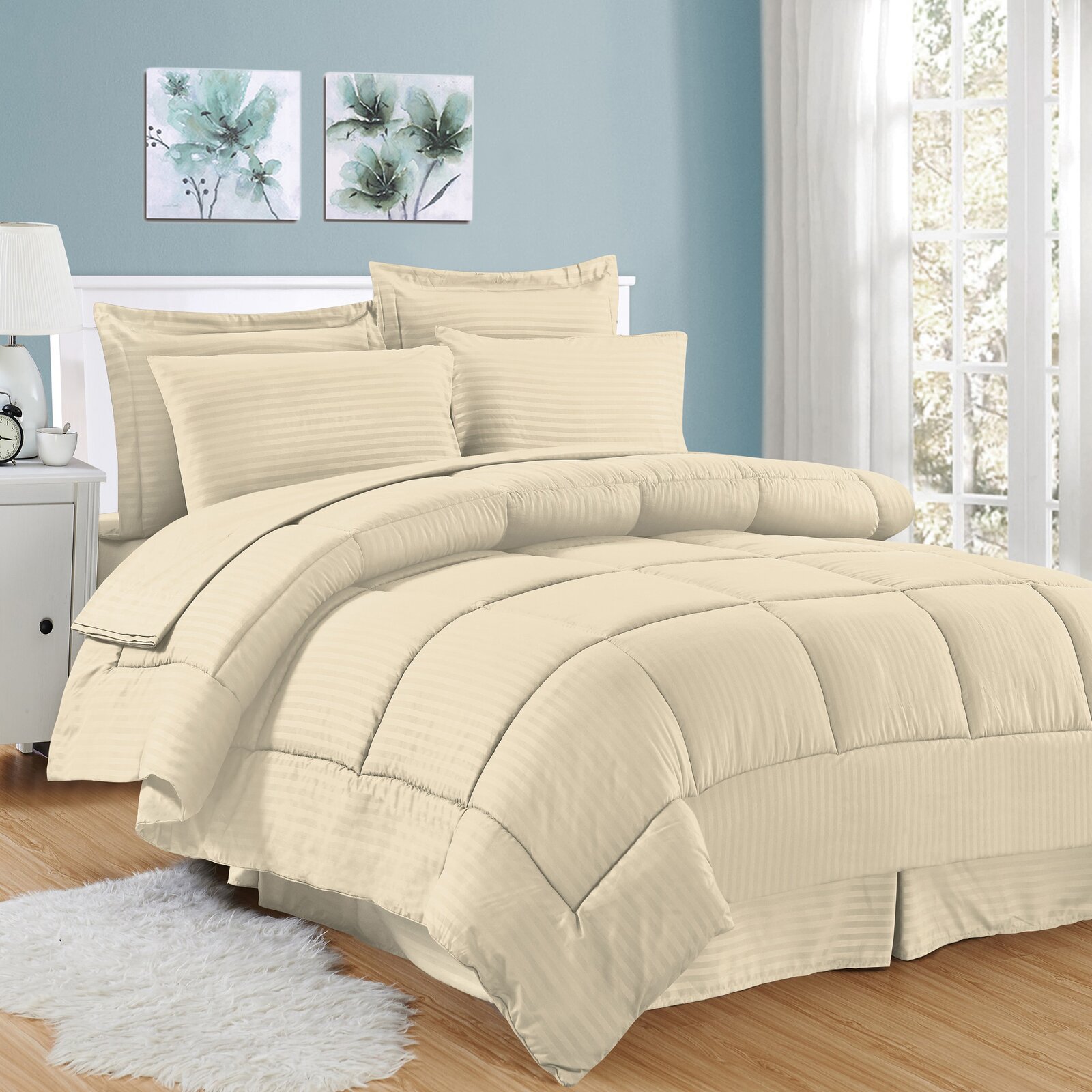 Beautiful beach house living room decor style can be created with the right combination of materials and colors. While doing so, avoid bold colors as neutrals work best for a beach home. For furniture fabrications, choose sand and stone hues that boast plenty of texture that will make spending time in your living room feel like a day at the beach.
And do play with texture, color combinations, and prints and patterns and layer them away to create a convincing take on beach house decor ideas that will make for a visually rich and unforgettable feel. Take the room featured above for instance. By combining several graphic elements including stripes and chevrons, the bedroom looks sophisticated and mesmerizing without coming off as visually heavy or distracting since it features three simple colors including orange, blue, and white.
Minimalism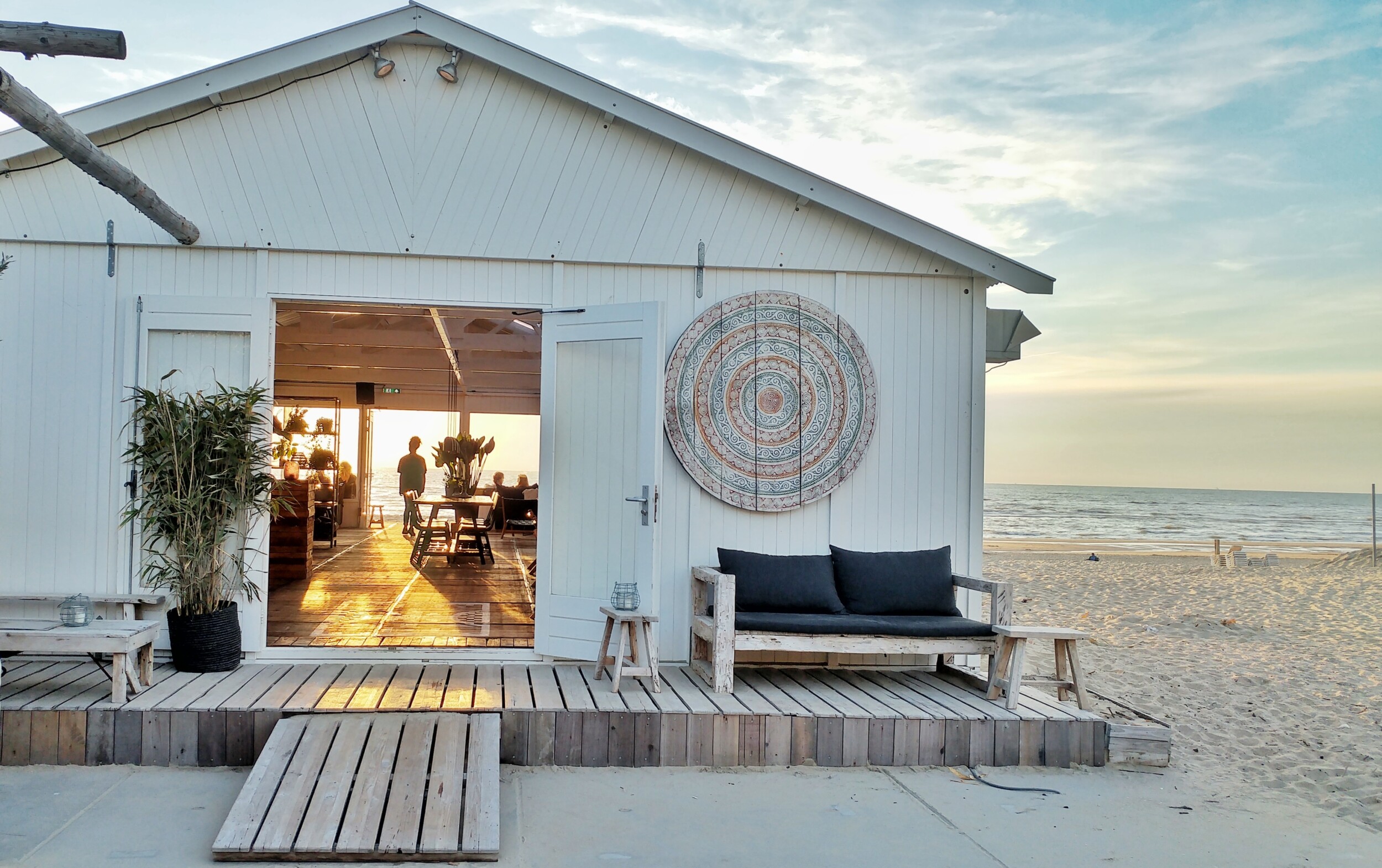 Create a seamless connection between the indoors and outdoors with comfortable beach house exterior ideas that are minimal in spirit while championing the feel of the organic and the green. For your beach house exterior, go for dark colors that boast a minimal feel and keep lines smooth and symmetrical.
Indoors, streamlined furniture featuring a traditional white and blue color scheme will work to create a sense of openness in a minimal interior when paired with plenty of mirrors and high-shine elements that will catch and reflect light throughout. This will also work to emphasize multiple large windows to help you bring the outdoors inside in a stylish way.
Green accents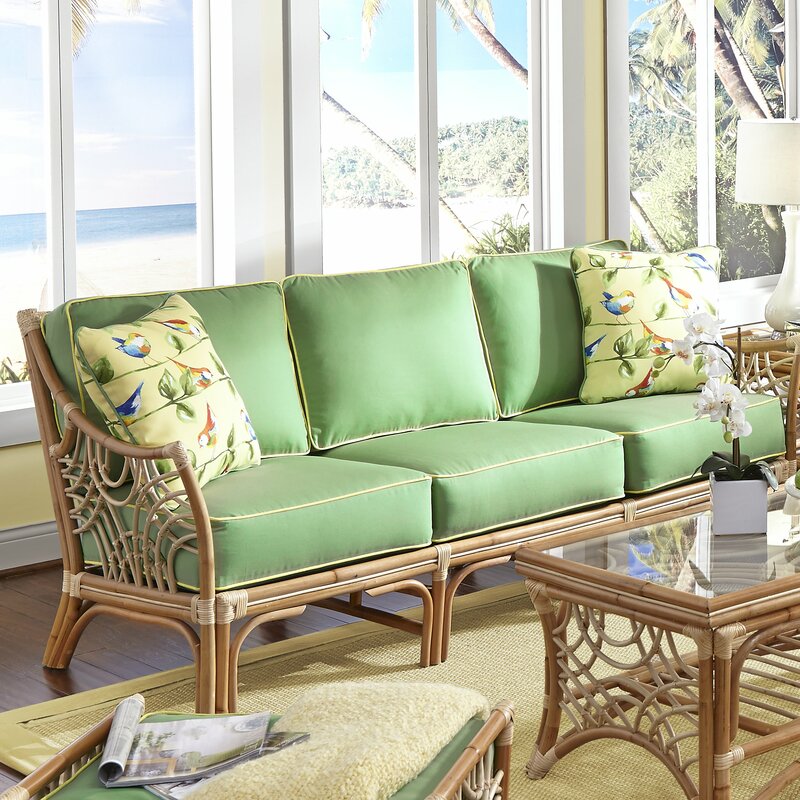 Coastal beach home decor isn't just about your color palette and print range, as it is also vital to create the feel of a breezy beach shore energy in your home. If you love green decorative pieces and accessories, don't forget to incorporate them throughout your beach house decor.
Green tones are great for evoking a modern coastal look in any beach house while helping you bring in beach decor styling that is a little less expected as it can be all too easy to create a beach house that feels standard and not unique to you. By going for unexpected colors you'll ensure that the look your beach house radiates is more of a relaxed beach style decor that will look like no one else's.
Striped walls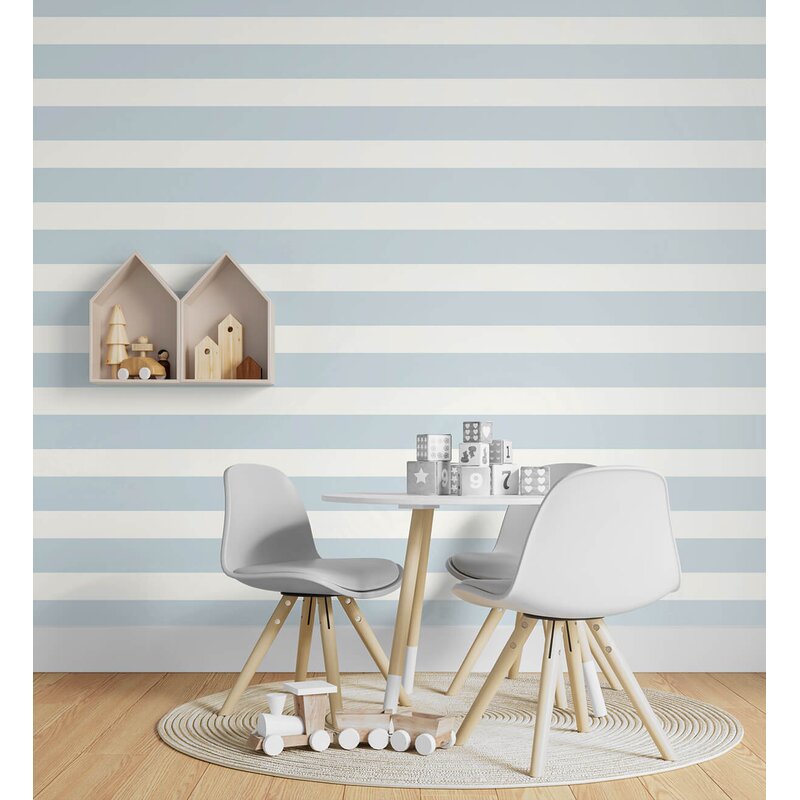 Thinking of a special way to make your home have the reminiscent feel of a day taking in a beach horizon and the super-charged joy the moment evoked? Consider striped nautical-inspired walls as a go-to as they are often associated with timeless beach house decorating style when you go for cool, uncomplicated color ways.
Blending beach house decor ideas with striped walls can make all the difference between defining and highlighting traditional house decor styling and typical beach house decor. And stripes are great for making ceilings look higher and for faking the look of a larger room in general as they will keep the eye moving
Create a glamorous beach vibe in your home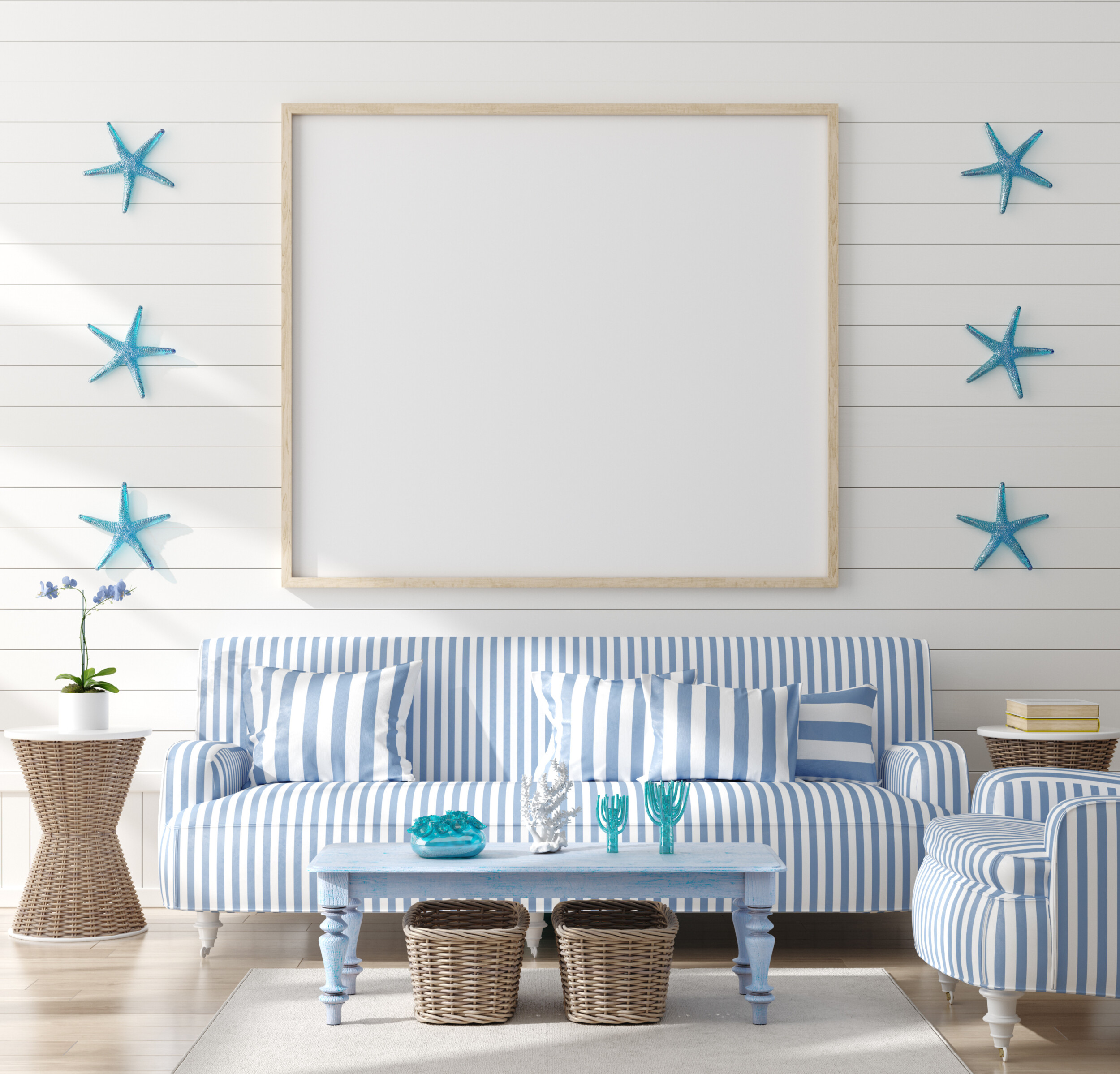 For you to create a perfect beach decor style, your bedroom and living room needs to feel as light and breezy as possible. And while beach house decor ideas have a relaxed spirit, a sense of everyday glamor also works perfectly with the casually cool nature of a beach house.
Go for a high-low feel with rugged wooden and rattan furnishings and oversized cream sofas paired with glossy accessories and sumptuous materials like a languid silk or linen fabrication. And make the most of your beach decor style with light-catching crystal, glass, mirrored, and jewel-toned extras that will help to catch and reflect light while remaining elegant in appeal.
Sandy neutrals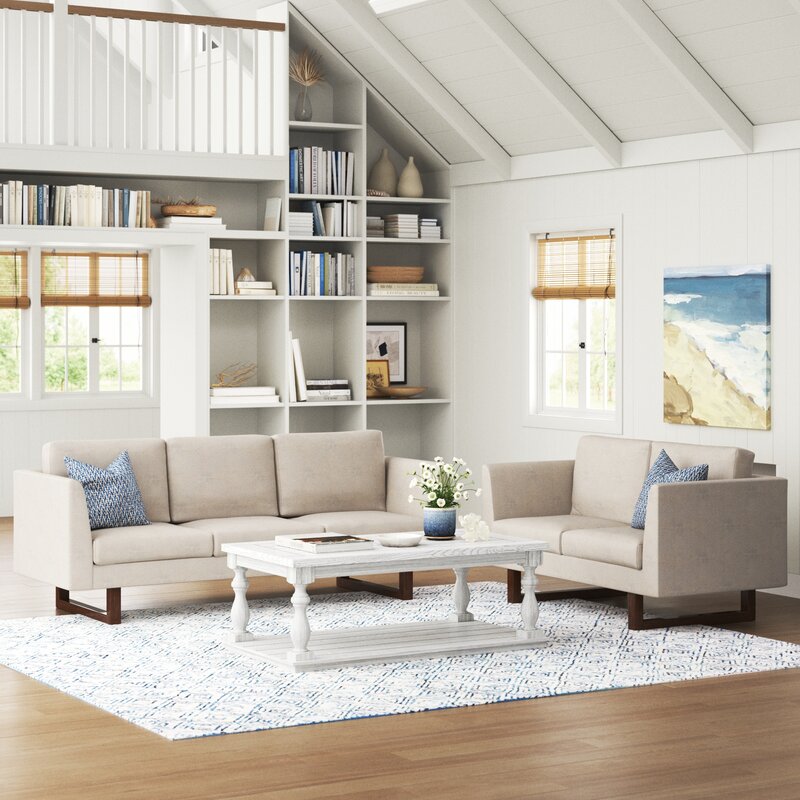 Choosing the best color mixes are a vital aspect of getting beach house decor ideas right from the get-go. Go for hits of energizing coral to brighten up your beach house as they'll pair well with sandy neutral tones. Take in the rich blend of colors found on the beach and incorporate those color ideas throughout your beach house sparingly.
Living close to the beach allows you to observe nature and its inspiring sense of beauty. But you aren't free from one problem, which is pesky sand. It can get trapped underneath your rug and carpet and become a challenge to deal with. If you encounter this problem, consider removing all rugs in your beach house and use the bare floor instead. Even though rugs add a unique cozy factor to your beach house, you can still decorate it without them to keep tidier on a regular basis.
These beach house decor ideas are perfect for contemporary beach house decorating ideas on a budget. You don't need to visit the beach to experience the comfort and tropical flair that they can bring into your home. After all, anyone can use these ideas to transform their home into an inspiring beach house.