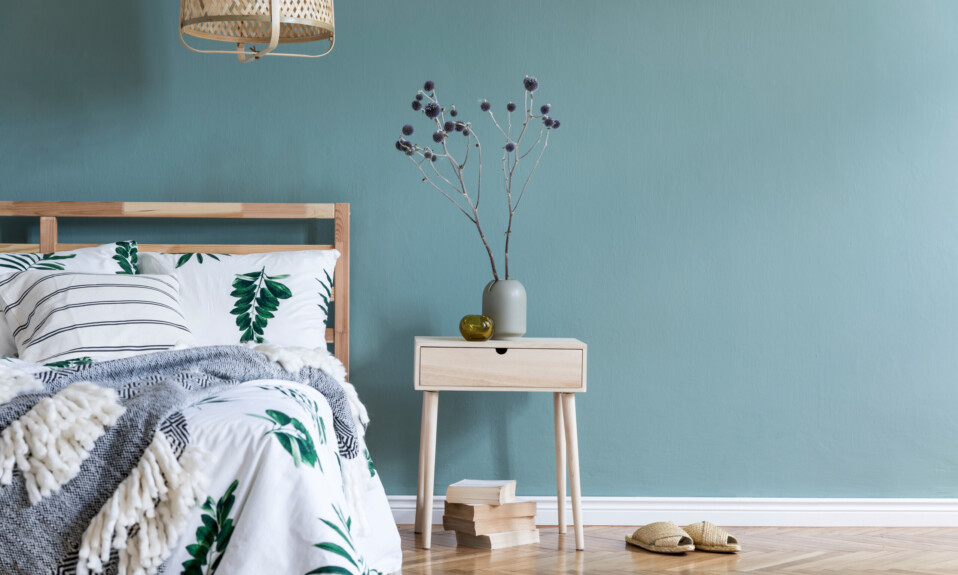 Color trends for 2021 are bold; every one of the colors considered on this list are sure to make an impact. 2021 looks to be the year to embrace elevated color and where better to do that than in your bedroom – where you spend a major amount of time.
After exploring the bedroom colors popular for 2021, we've compiled a comprehensive breakdown of our interior decorator's favorite color ranges. Whether earthy browns speak to you or relaxing pastels catch your eye, here are the best colors for bedrooms to consider for 2021 and beyond.
When it comes to reimagining your room with fresh bedroom colors, where do you begin? To help you out, here's a quick crash course to update your bedroom colors with ease:
Explore Options –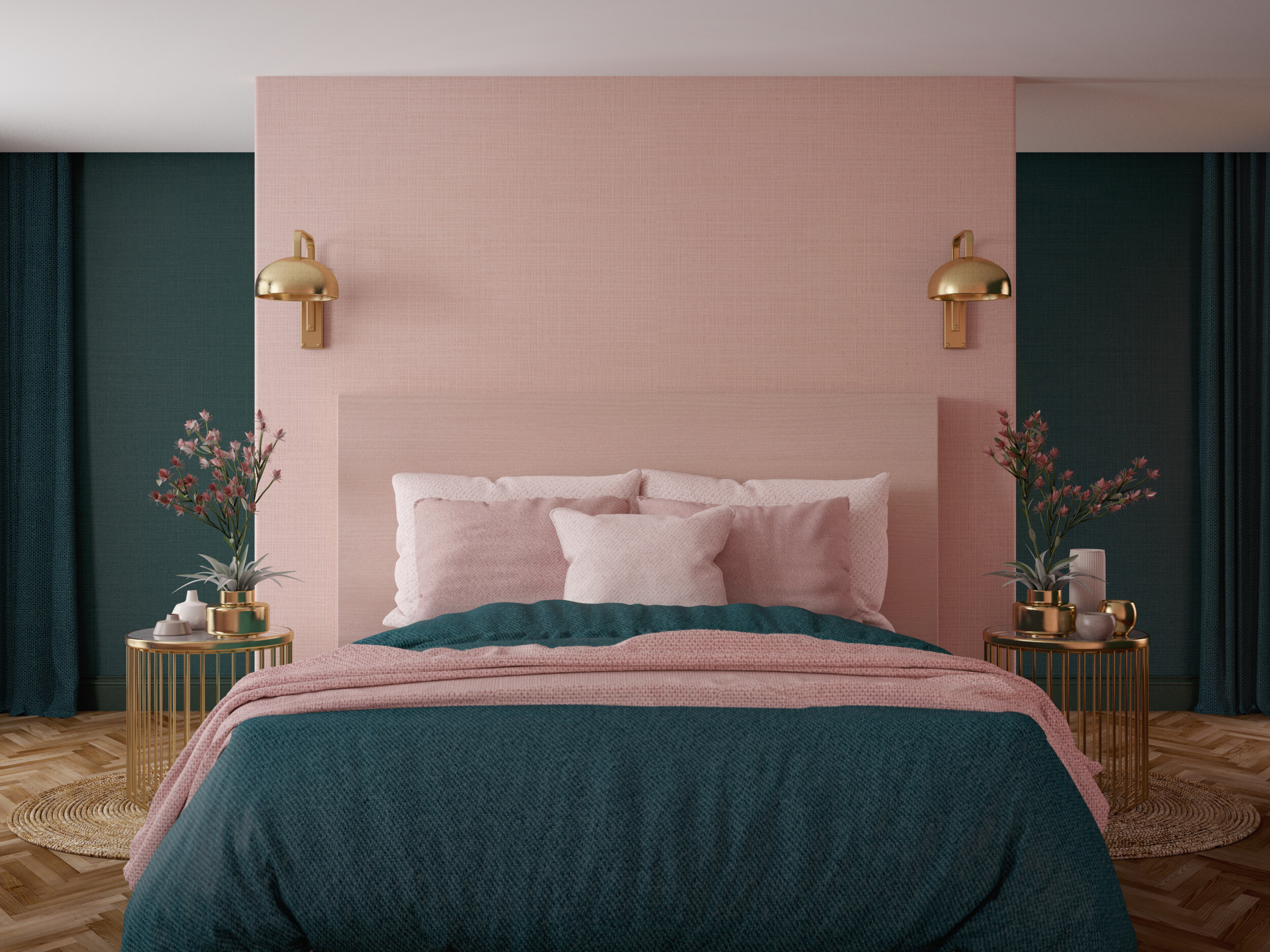 When it comes to any home upgrade, from a simple room refresh to a major overhaul, carefully explore options and cover what you do like and what you don't. After that, it's time to decide what you see yourself remaining committed to as bedrooms are often the last areas in a home that people consider for room refreshes as they are often left neglected.
Consider What You Don't Currently Like –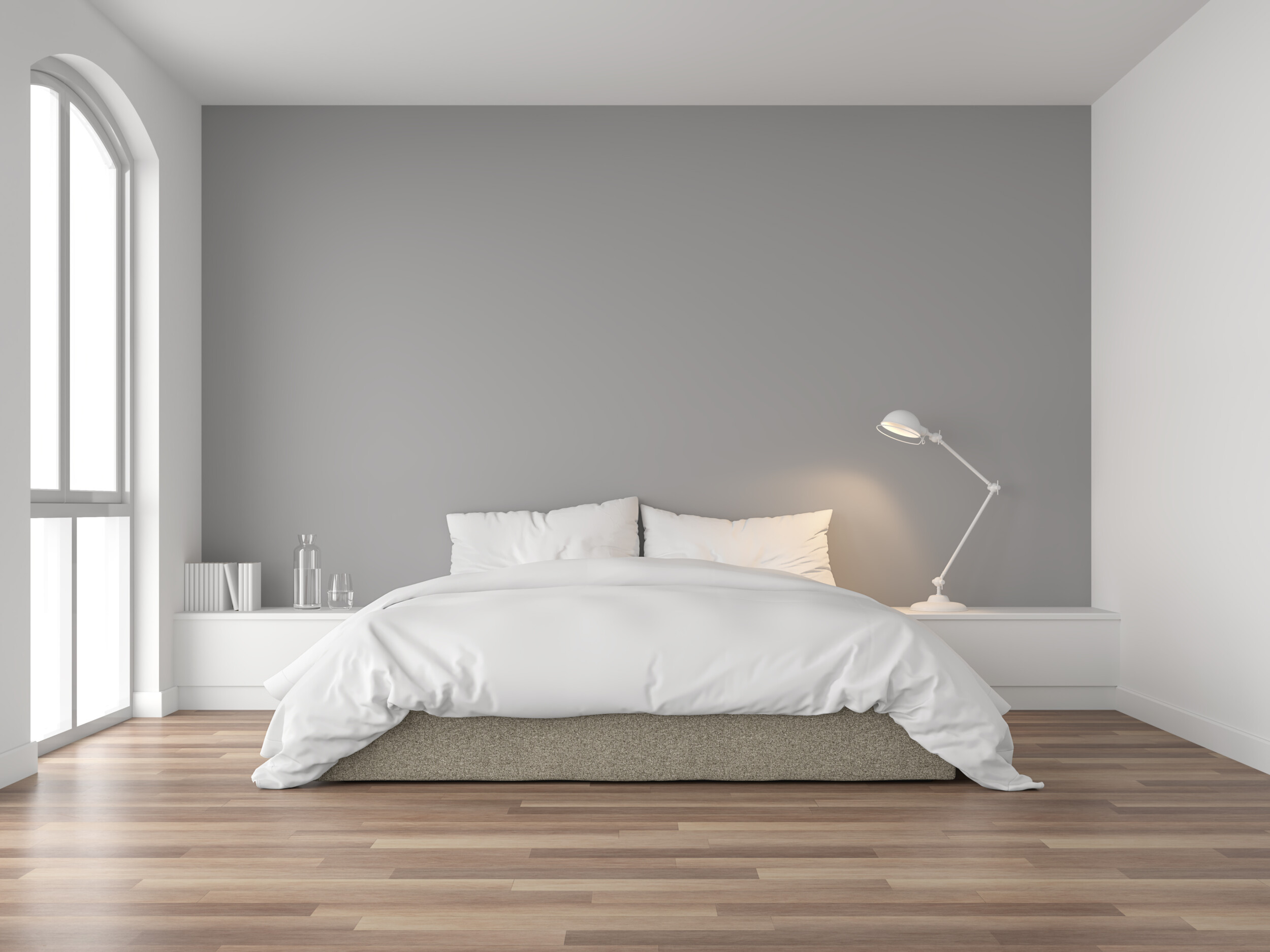 Has your bedroom's current color scheme left you unsatisfied since the last time you've attempted to upgrade the room? Or are you finding that the current hues housed inside aren't inspiring, or catch light in all the wrong ways? Whatever the case, jot down a list of pro's and con's for the new colors you're considering to elevate the room with in confidence.
Set Aside A Budget –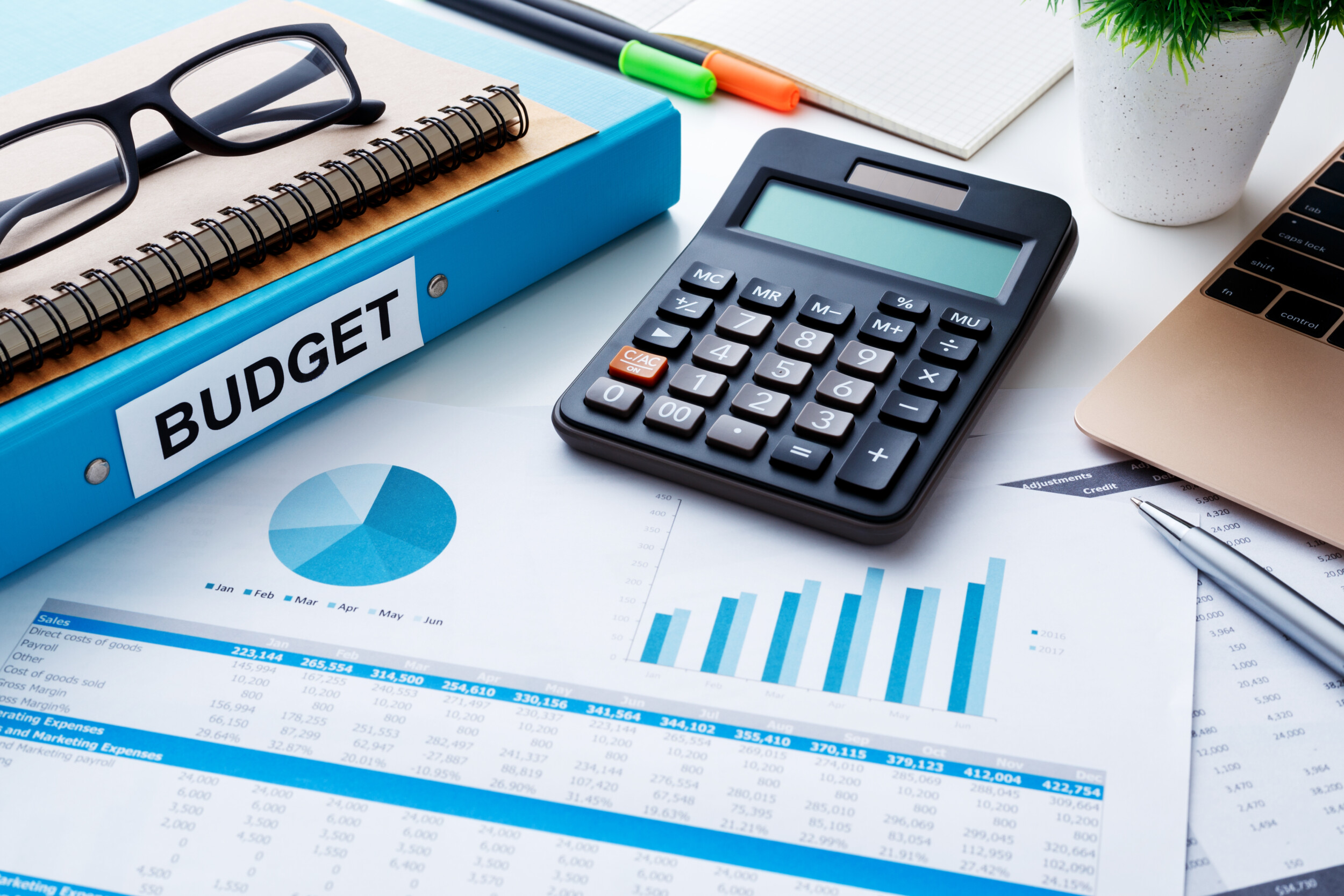 And stick with it! Whenever you're planning any kind of upgrade in any room in your home, a carefully considered budget will help you define the interior design process while helping you to avoid ending up in any kind of debt.
Create A Solid Plan –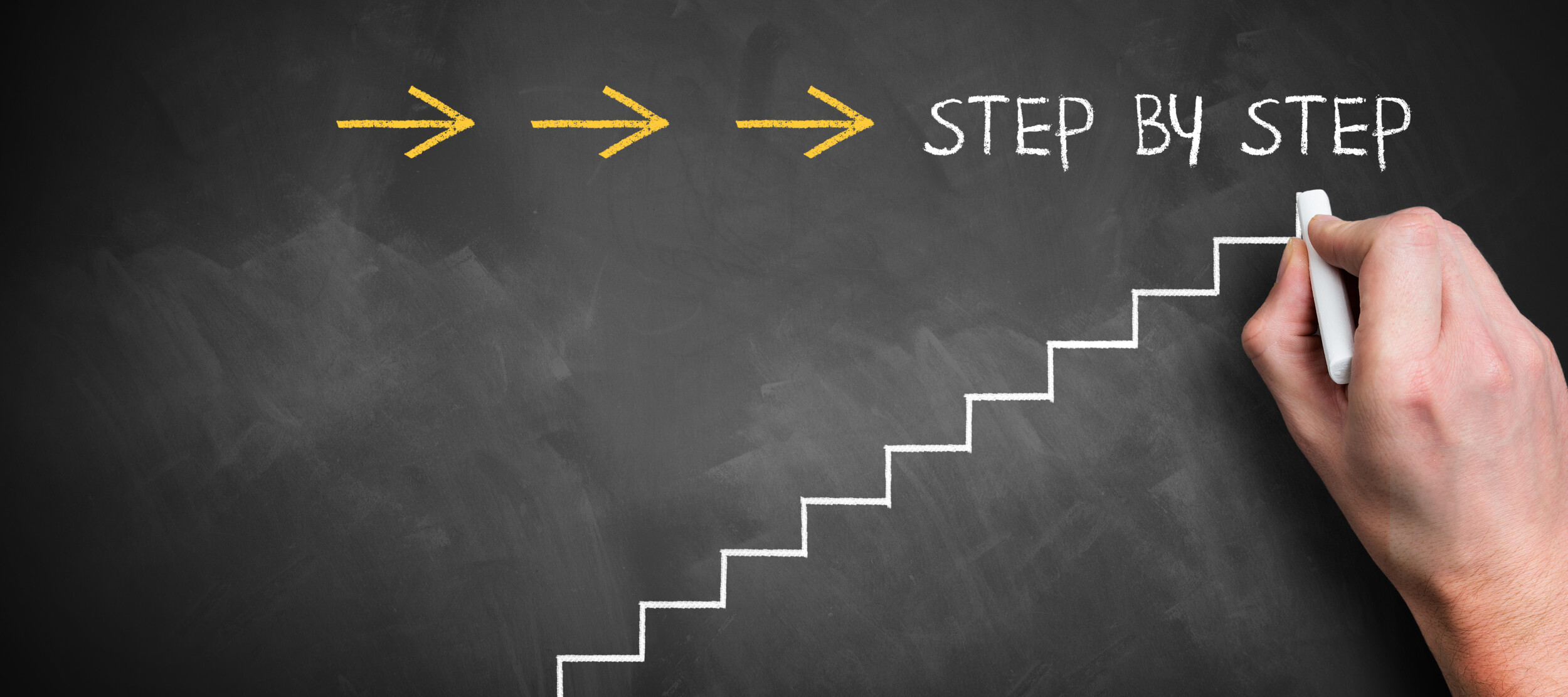 After you've finalized your bedroom colors selection and have sorted out a comprehensive budget, create a fail proof course of action to bring your vision to life while understanding every task, aspect, and element that the transformation is going to require.
Source Complimentary Items –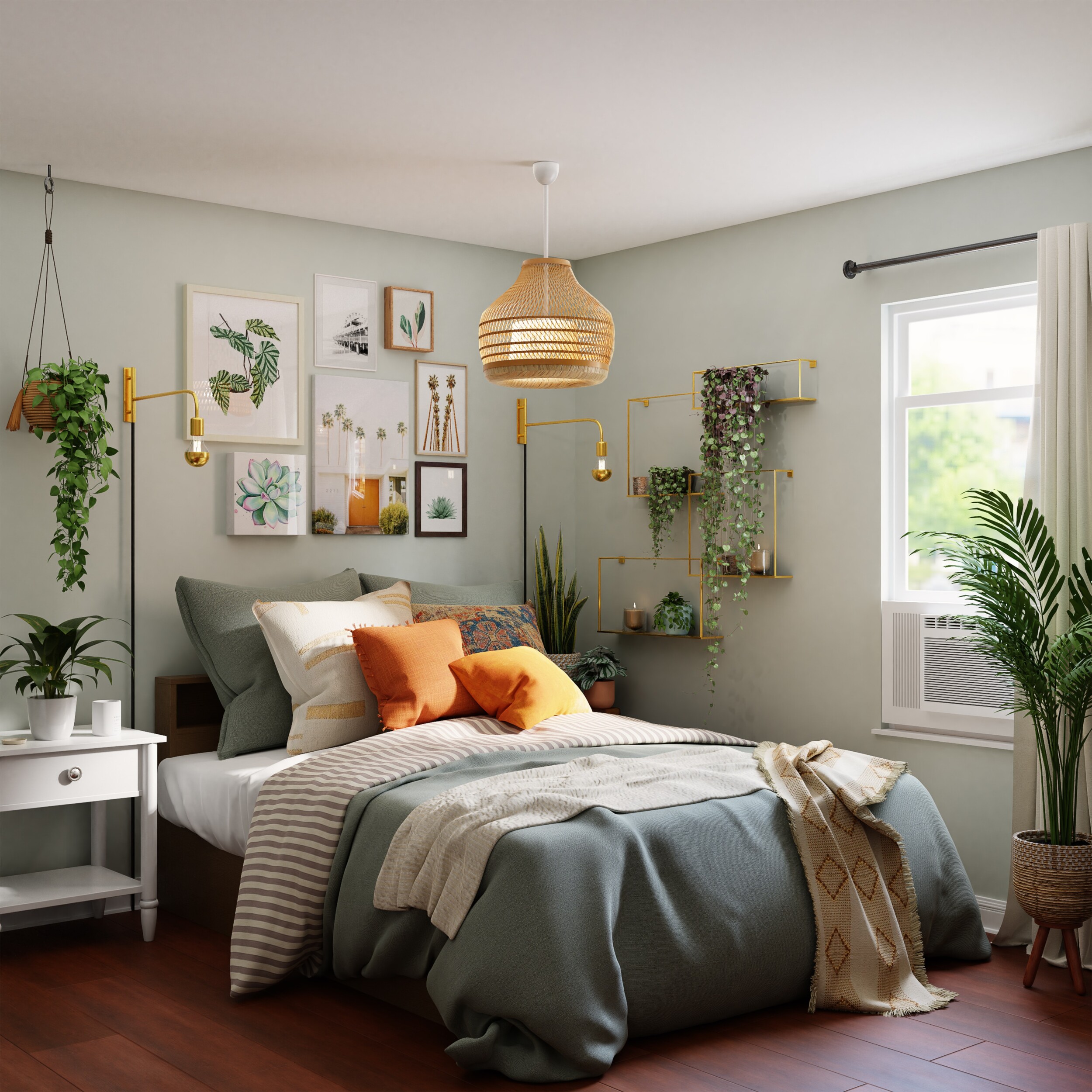 Now that you have a definitive understanding of what direction you're going into, how much it's going to cost, and how you'll get there, now comes the fun. When shopping for new furnishings and accessories, use your bedroom colors as an essential foundation for cues to help you create a layered look that feels complete and beautifully designed.
Best Bedroom Colors for Opulence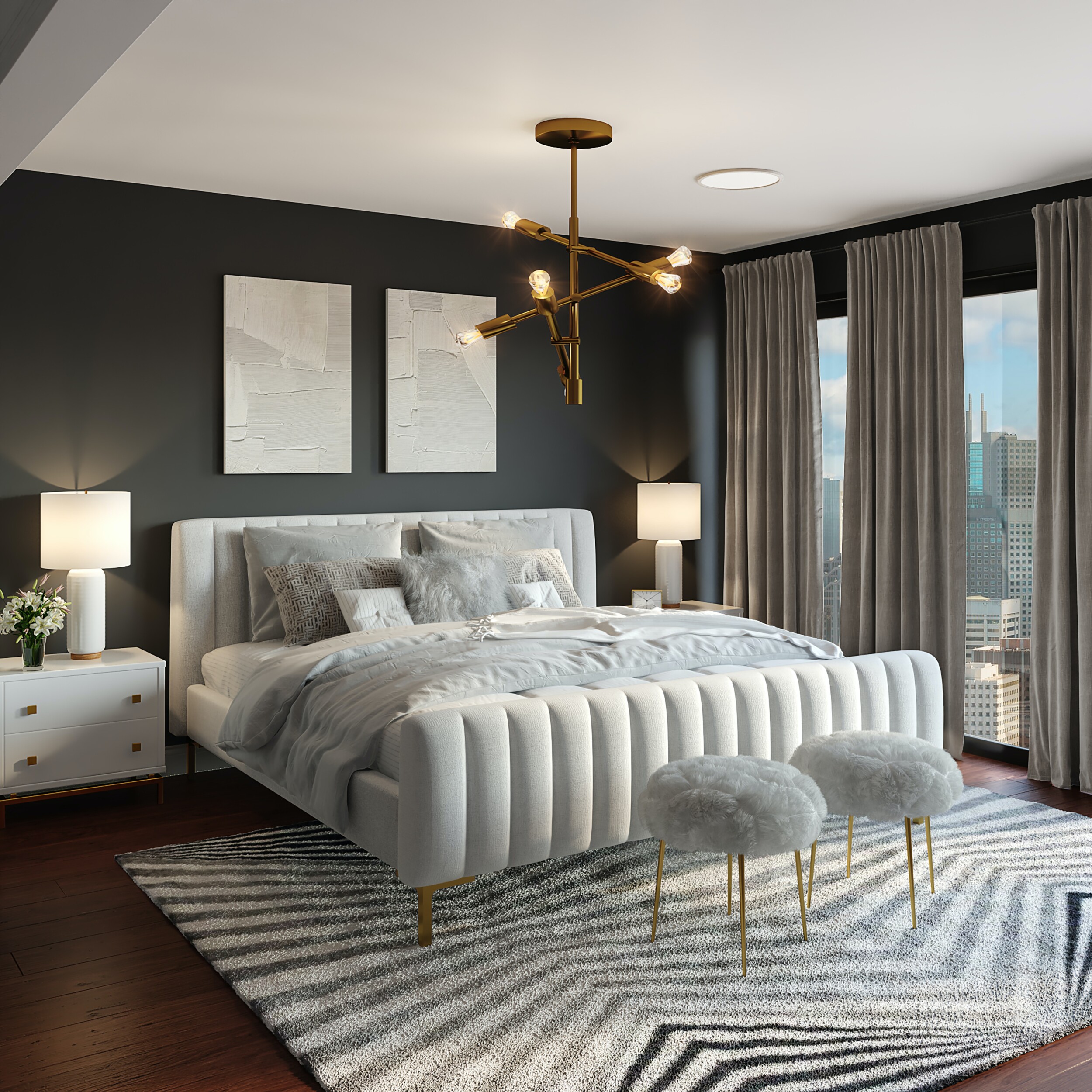 If you were hoping for something dramatic with bedroom colors in 2019, then you are in luck. Some of the best colors we've seen are extravagant, opulent, and instantly dramatic. For the best in master bedroom paint colors, the following bedroom colors are certain to inspire.
There is something earthy and refreshing about these on-trend bedroom colors, despite their darker nature, adding a comforting spirit to them, along with grandeur. And when it comes to rich, sumptuous bedroom colors, the key here is to run with them as there's no fun in approaching them with a reserved attitude.
Think of them as essential routes to instant everyday elegance and celebrate them by pairing them with high-shine, high-glamour furnishings and accessories that are equally opulent via hand-carvings, exquisite materials, reflective finishes, and metallic gold and silver details.
Forest Green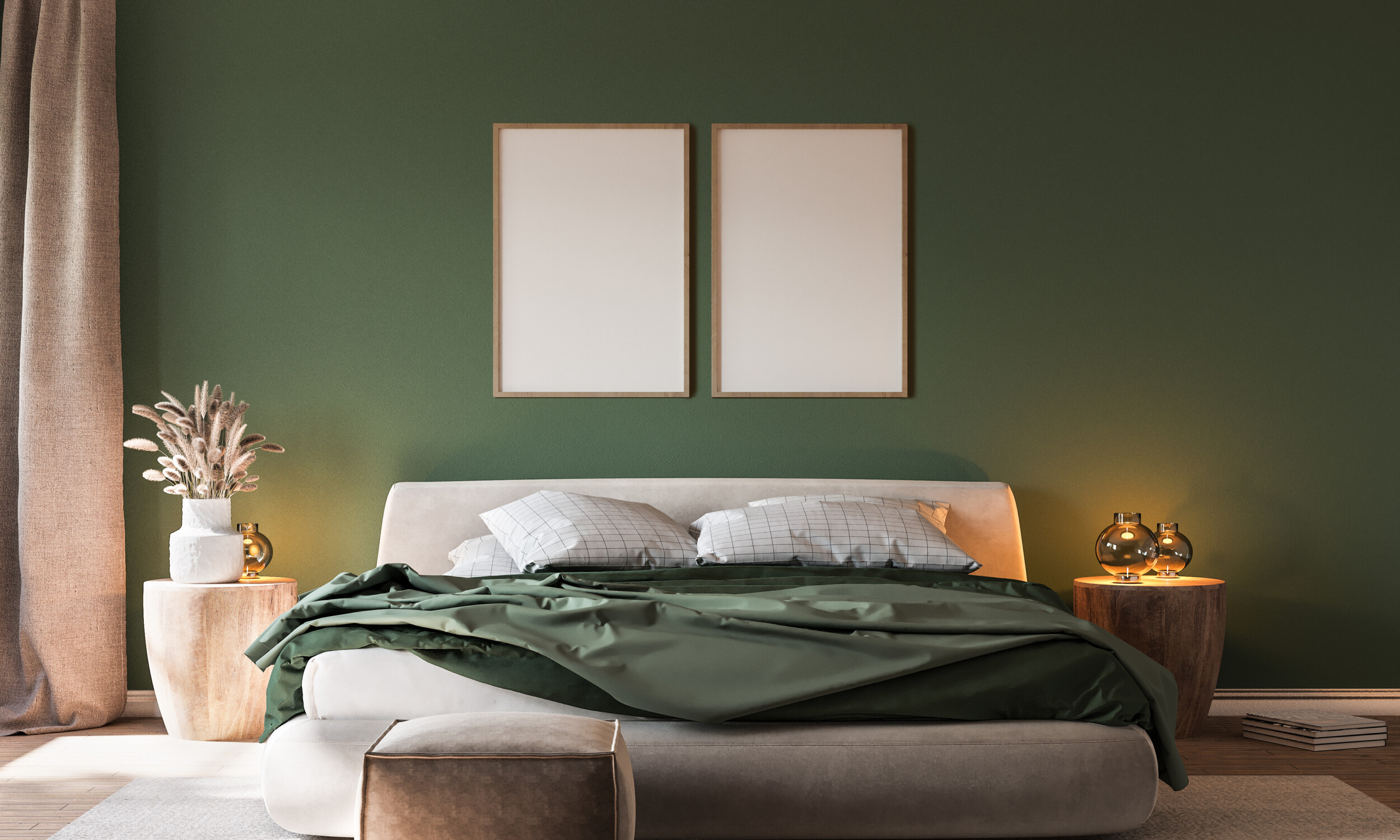 There is something about forest green bedroom colors that are relaxing, yet grand at the same time. An earthy color, a forest green makes you feel like you are in the heart of nature, while the bold and impactful tone evokes an opulent feel.
This color pairs well with so many of the other colors on this list – making color combination options endless.
Mustard Yellow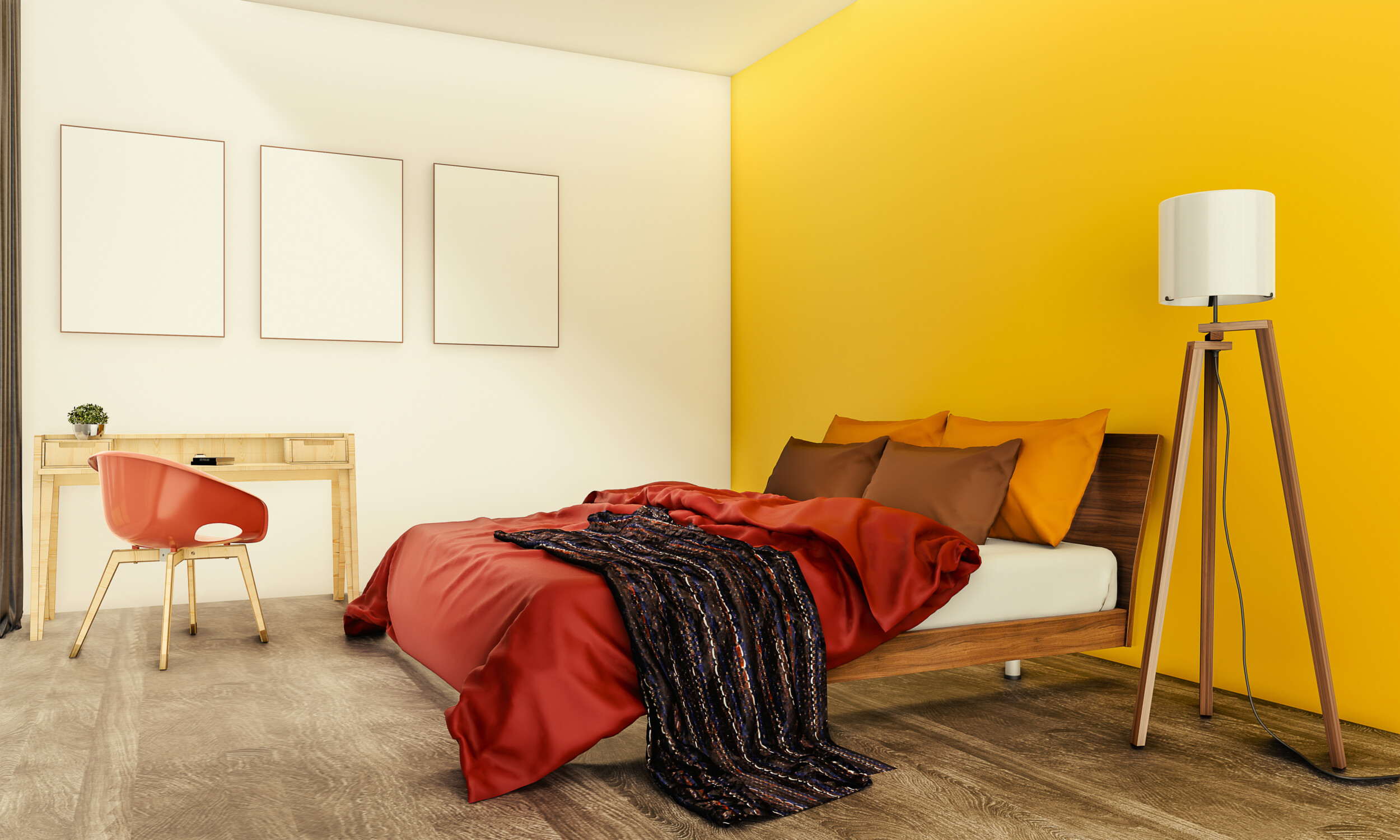 A deep yellow instantly feels unique and unexpected and will add a jolt of energetic brightness in your bedroom. It's powerful and confident as bedroom colors go, and it will come to life paired with white furniture.
Don't hesitate to accessorize with other opulent colors, for a truly extravagant bedroom. And since when it comes to opulent bedroom colors that aren't for the shy, kick it up a notch with a maximalist direction that will only work to highlight the invigorating spirit of a bold hue like mustard yellow.
Refreshing Green Blue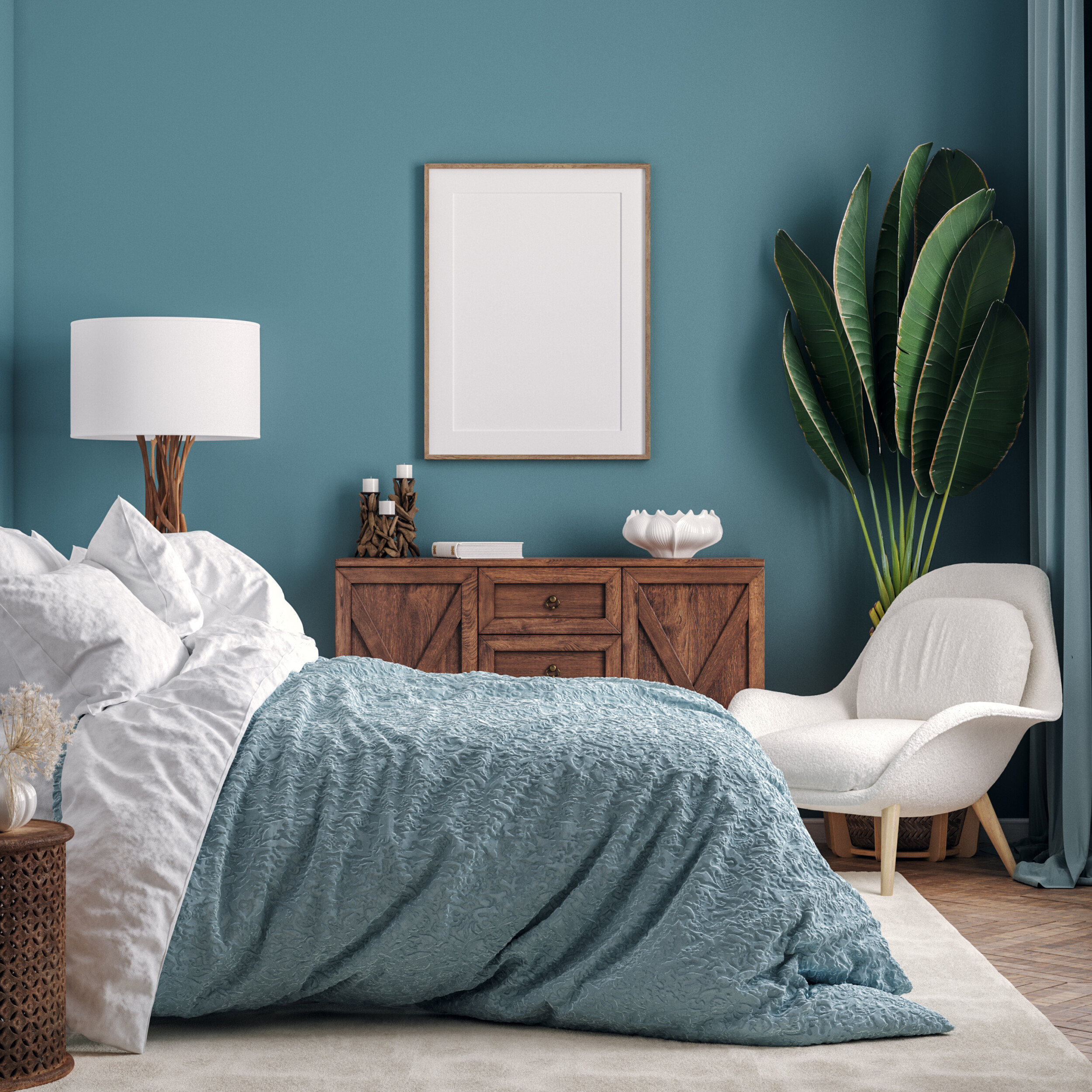 Blues like this are both botanical and elegant, with hints of green throughout them. They have a real depth to them and are comforting and bold at the same time.
They look astounding accompanied by dark wood furniture and are complemented well by peachy pinks and other soft colors in the pink realm. Accessorize with gold and bronze to highlight the opulent nature of this dramatic color. And since this is one of the most viable gender-neutral bedroom colors featured in this guide, you can almost approach it as though it is a neutral as this is one significant hue that works well paired with just about any range of bedroom colors.
Deep Purple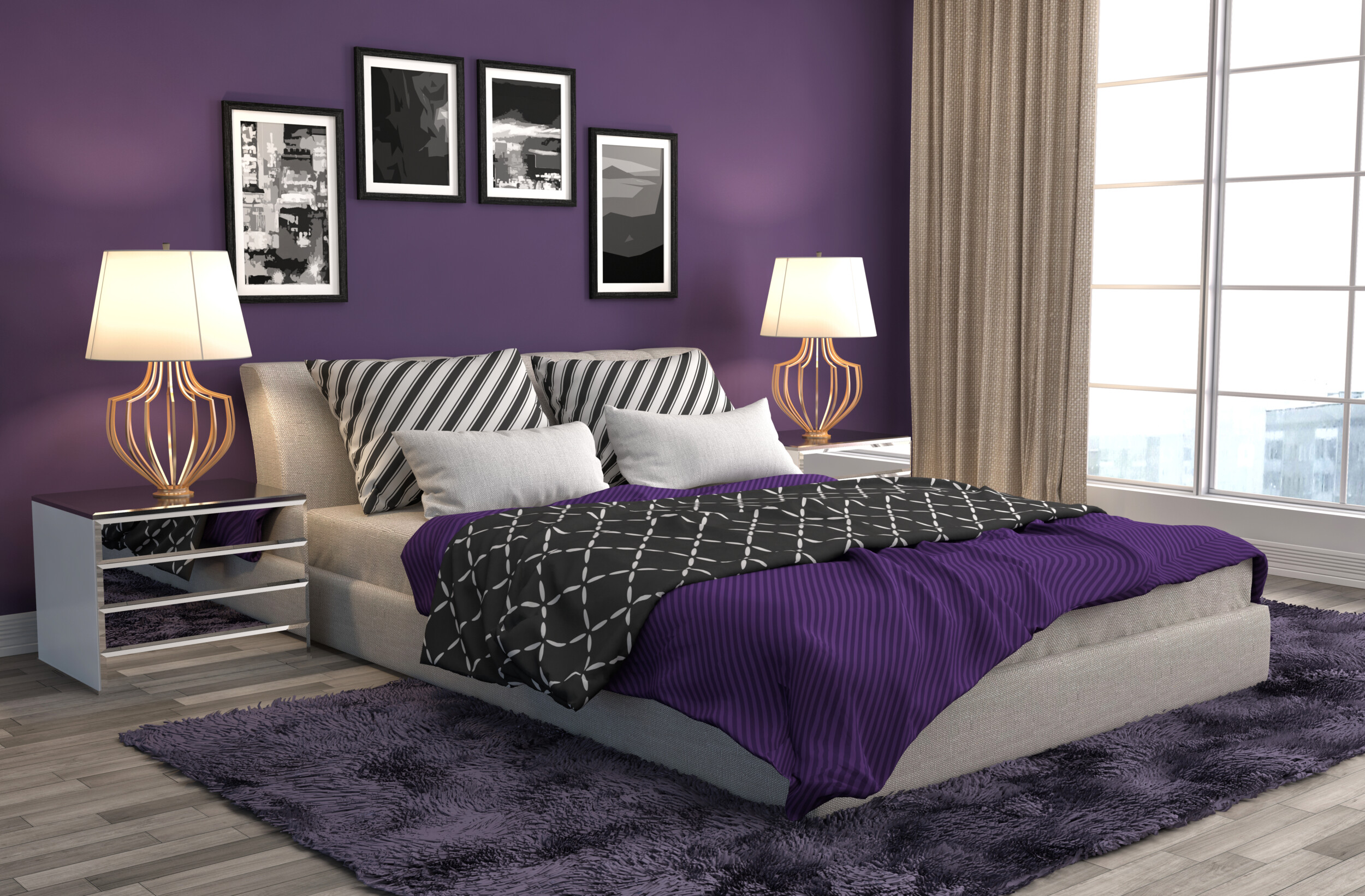 There is nothing more regal than a plush purple. It can look stunning alongside related hues and lend itself to being accessorized with metallics and dark wood with ease.
The rich color of a deep purple like this will inject your bedroom into a hit of opulence, making it one of the best colors for a bedroom a touch on the glamorous side.
Best Bedroom Colors for Relaxation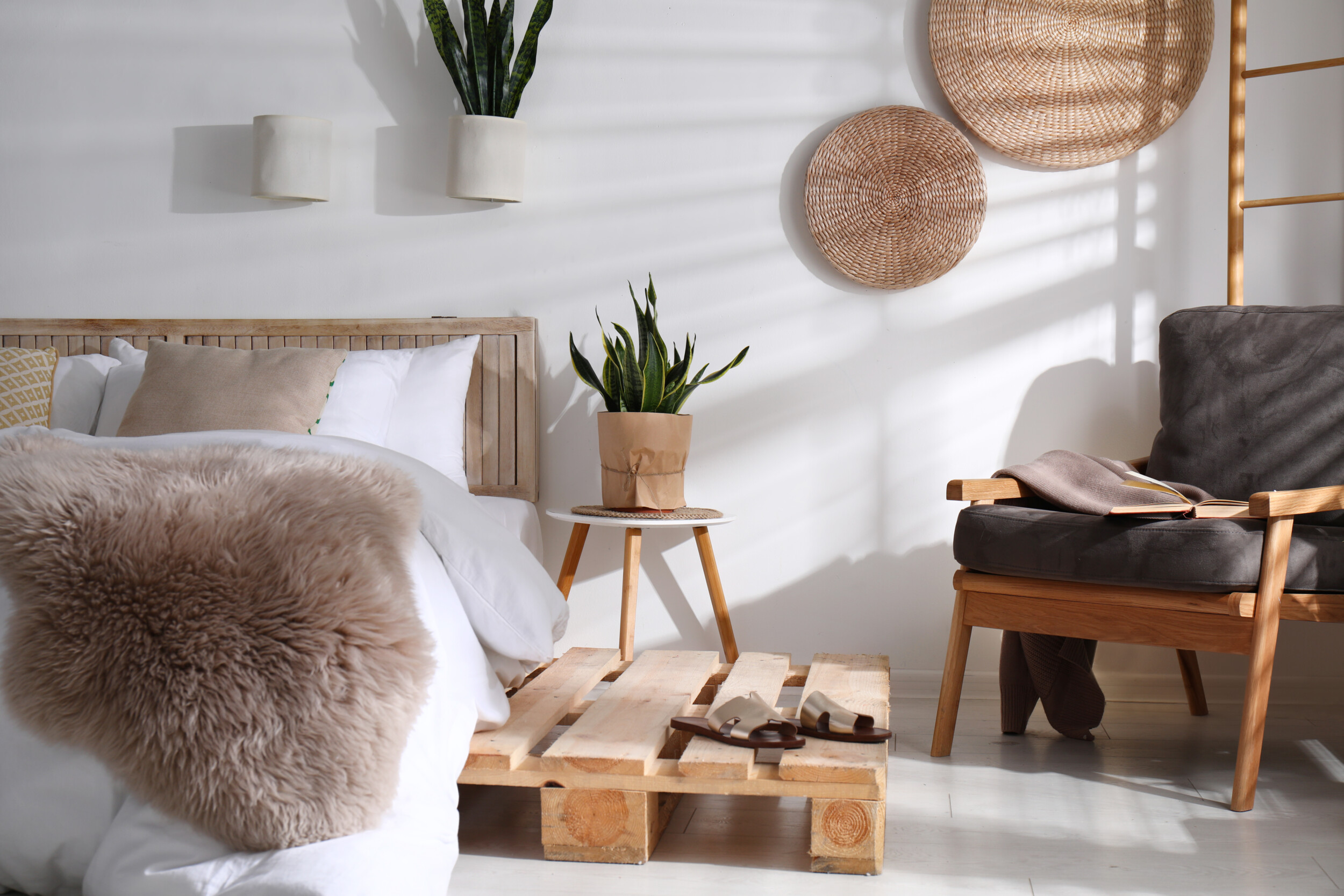 Your bedroom should be a relaxing space and somewhere you can check out at the end of a hard day. If you want to turn your bedroom into a zen space that promotes calmness, then these bedroom colors are smart options. And when it comes to soothing bedroom colors, the added bonus here is that your bedroom will instantly appear larger, brighter, and best of all, more expensive.
Not quite pastels (but not too far removed from pastels) these are the best colors for a bedroom that you'd like to consider as a luxurious oasis.
Gray Green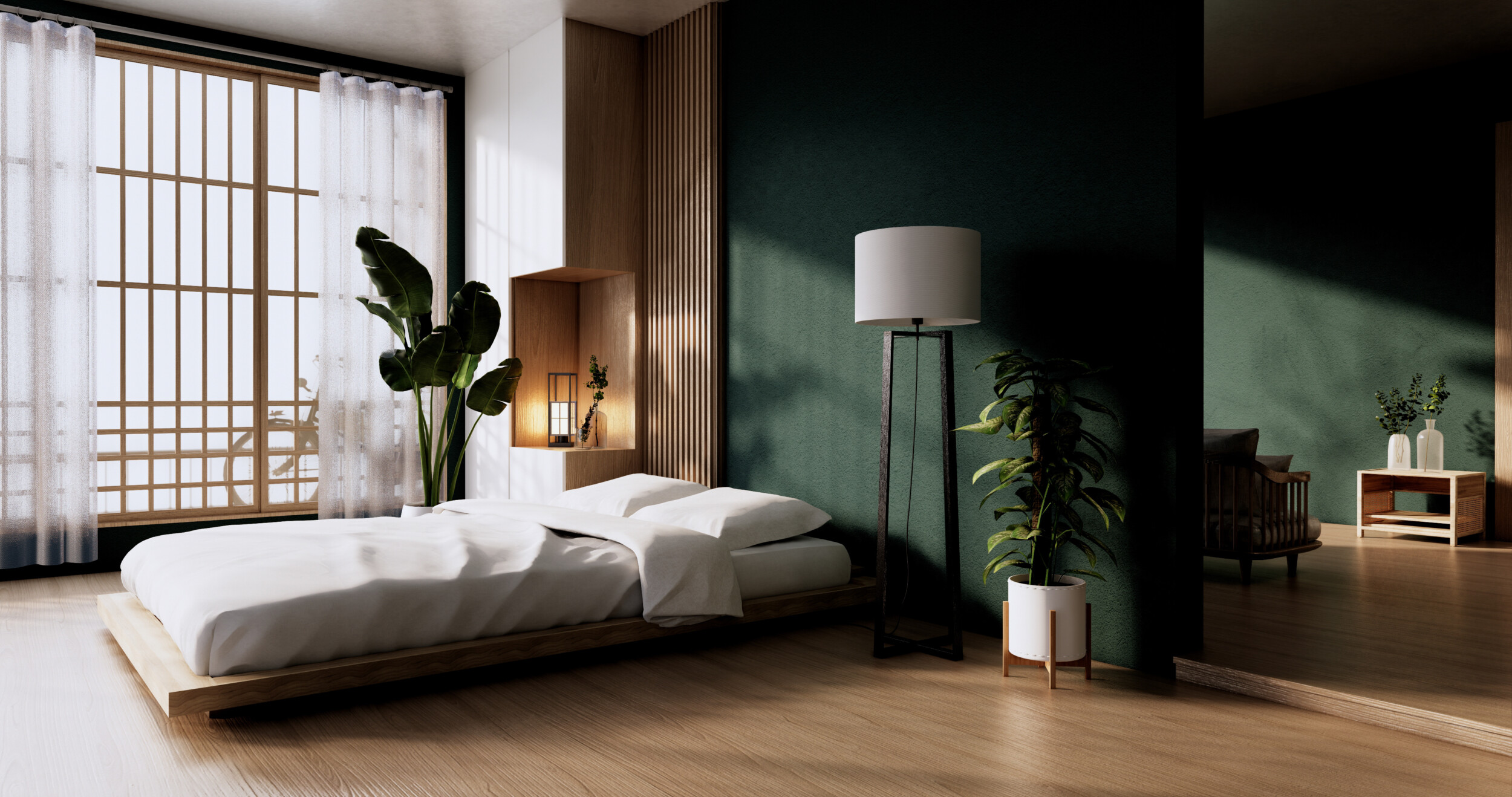 A grey-green is a relaxing color for bedrooms due to its no-fuss feel and deep tones. Gray-greens are soft bedroom colors, with a masculine edge, which can help to promote a stunning and relaxing vibe.
Team it with light wood, whites, and earthy tones. It also works well with cinnamon and earthy hues, as well as darker and lighter natural colors for bedrooms. As sometimes the best bedroom colors bring with them a timeless appeal, gray green is also a gender-neutral option that works well paired with any color for a thoroughly modern feel.
Misty Blue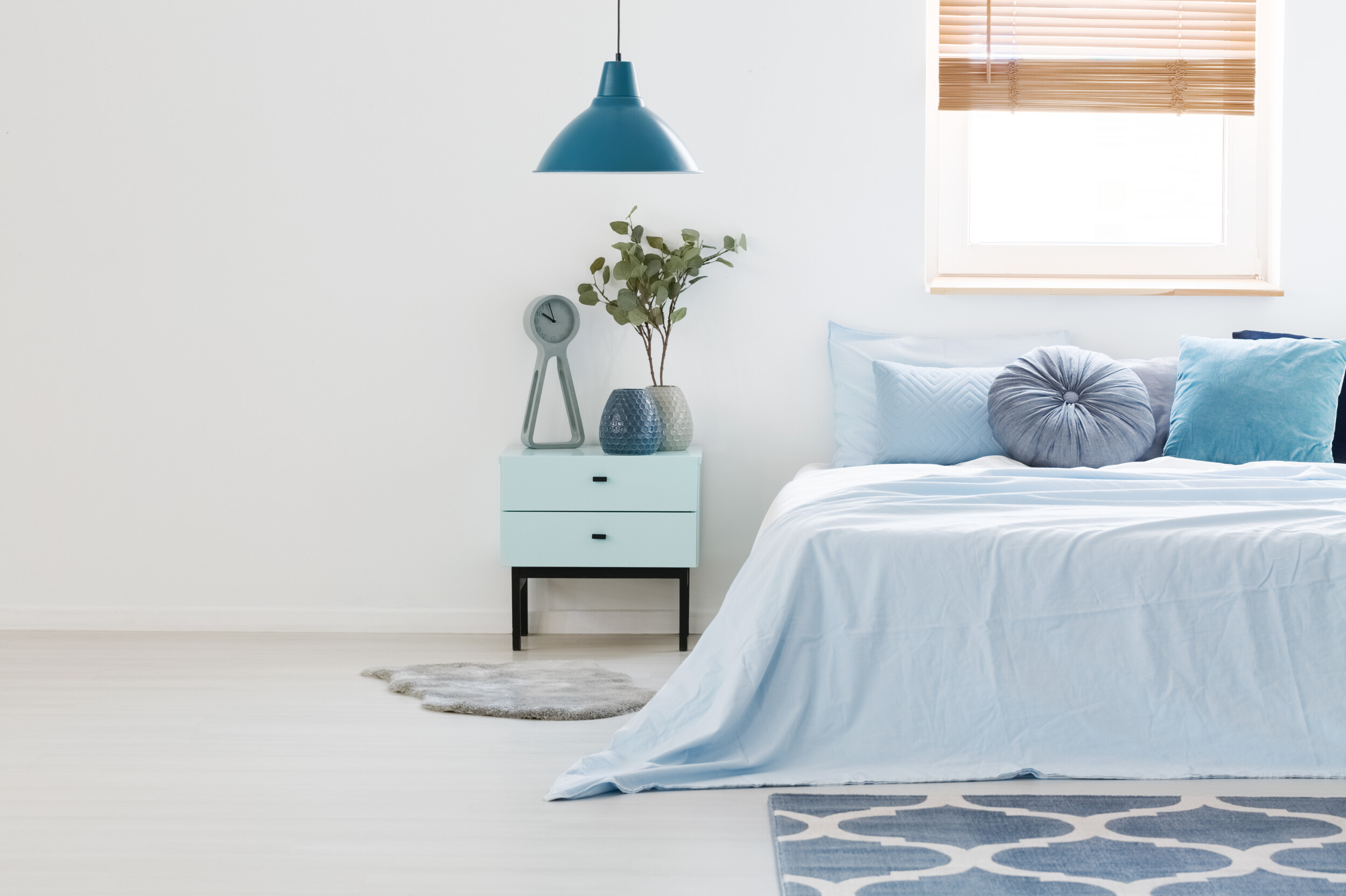 A misty blue has all the lightness and brightness you need from a relaxing color, but without any of the abrasiveness of pure white.
It's a soft color, but with a sharp edge to it, evoking thoughts of the sea and a light mist on a crisp morning. Plus its a great shade for a home that has a coastal design direction.
Pale Neutral Pink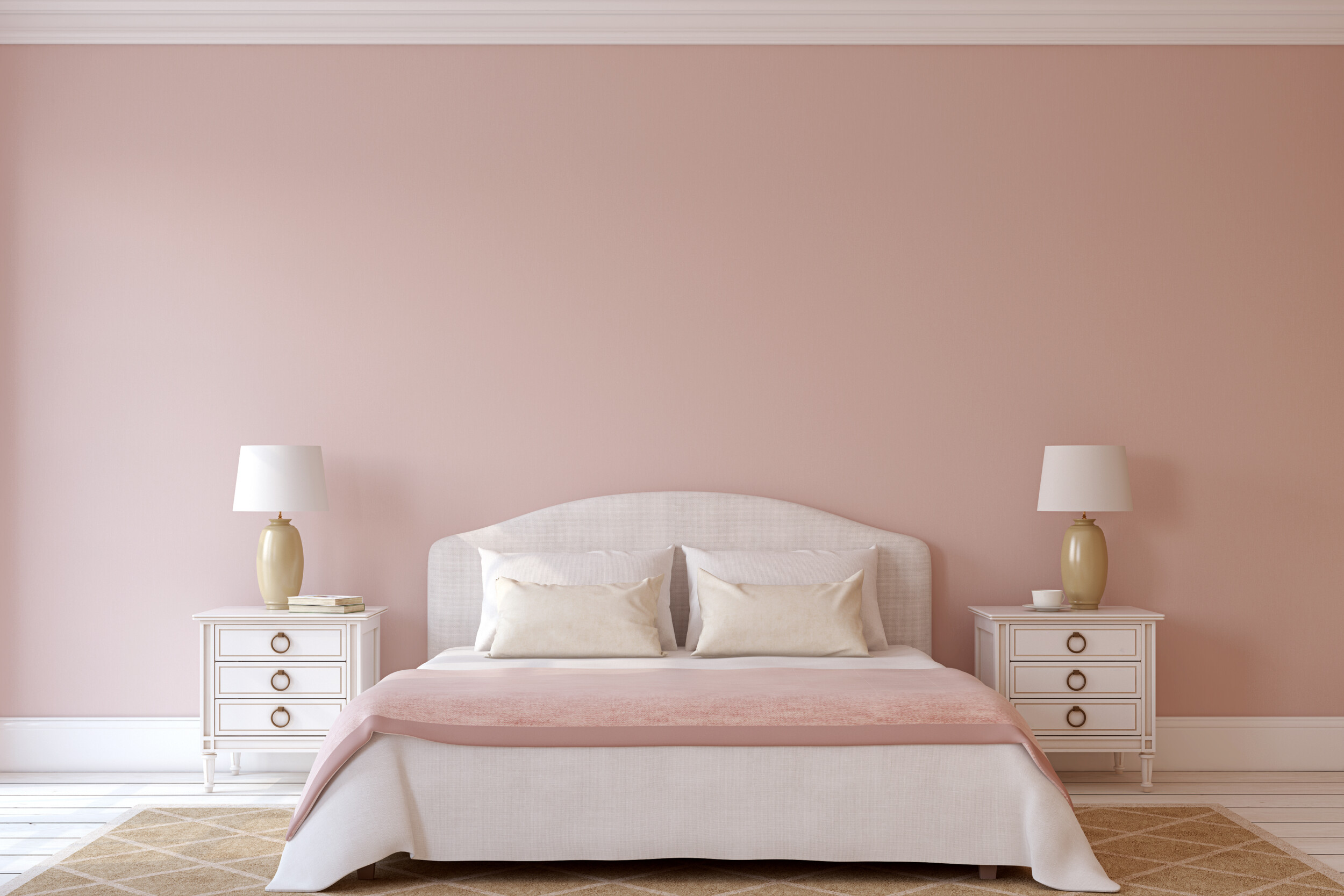 Pink is known for its relaxing qualities and for being one of the best colors for bedroom paint. A soft pink is perfect for a bedroom and with its earthy qualities, it's a great option when considering relaxing colors.
Sandy pink looks great with white bedroom furniture and furniture made from both light and dark wood and finishes. Pale shades of pink bedroom colors will also work to help make your bedroom look and feel more expansive, expensive, and ultimately, timeless with a sweet, sophisticated spirit to boot.
Gray Lilac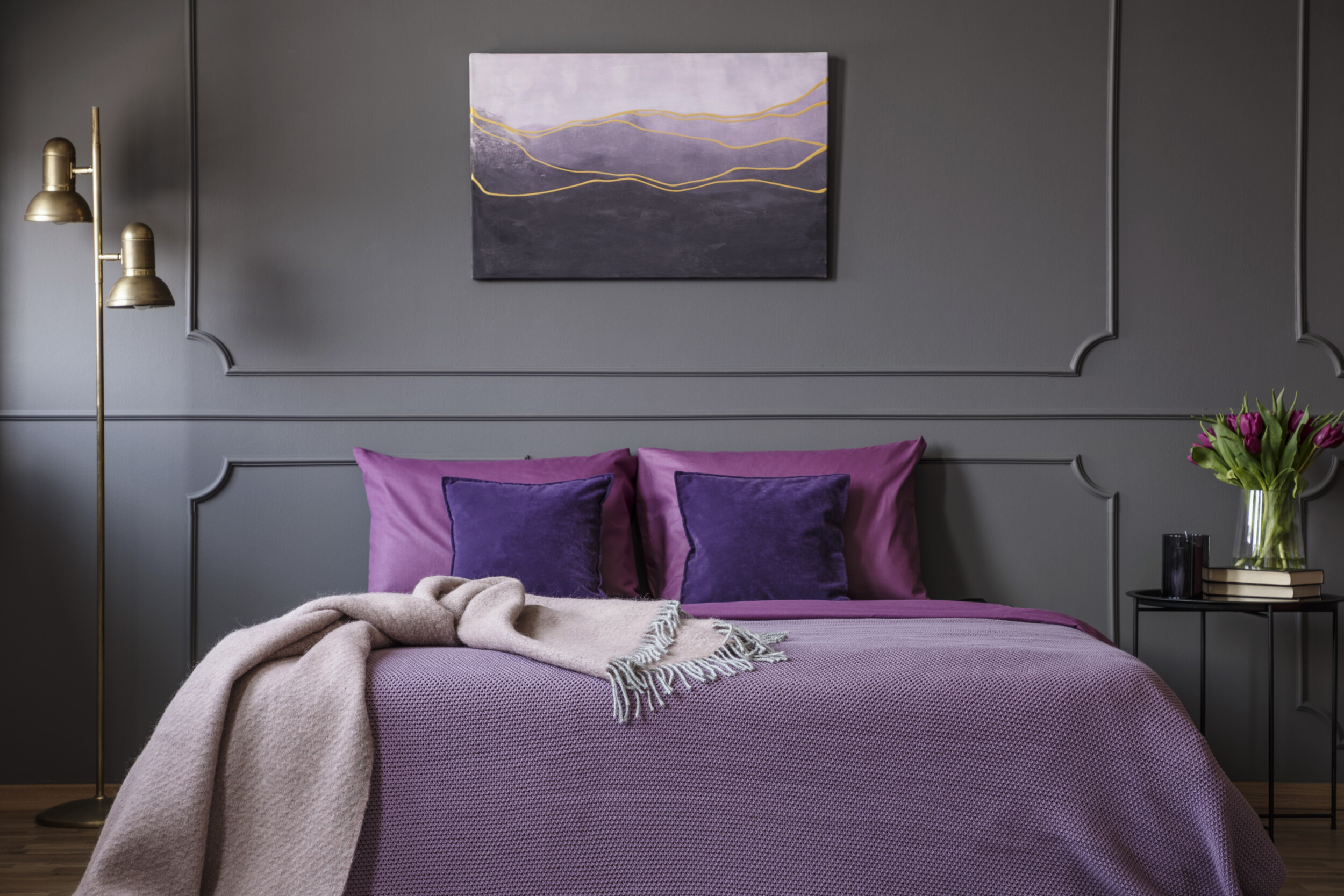 Grays are still on trend for 2019, this time around with hybrid iterations. A gray lilac is perfect for a relaxing space – it's light, meaning you won't feel cocooned in your bedroom, but not so light that it's harsh and bright.
It's refreshing and soft and is the best color for a bedroom with white furniture and linens.
Best Bedroom Colors for Bold Brightness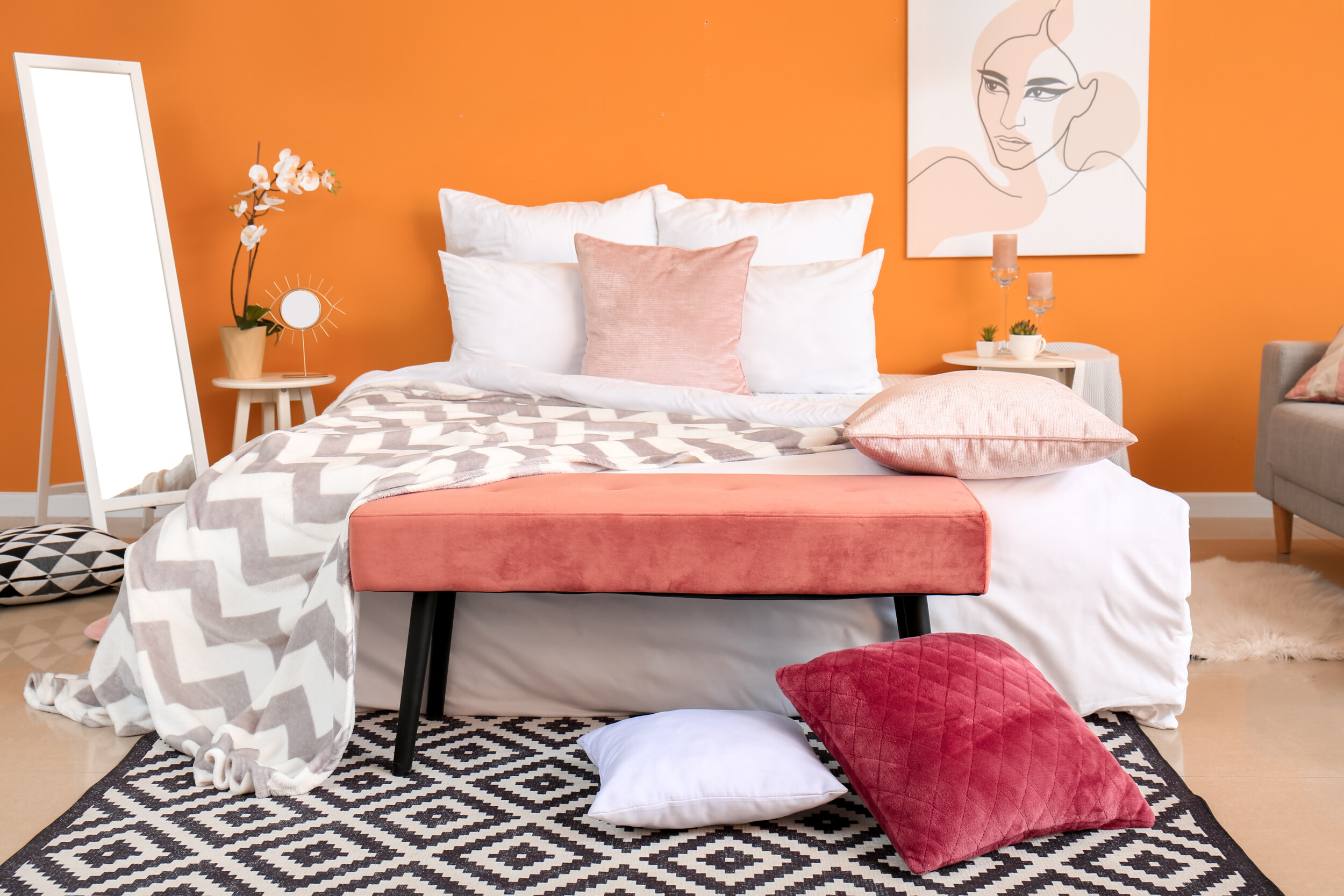 If you are bored of neutral bedroom colors and you are searching for the best colors for a bedroom with a bit more vibrancy, there's several savvy alternatives to consider. Timeless neutrals are always in style, but if you can't bear the thought of any more beige, these sunnier colors might just do the trick.
They all have a natural tone to them, which only contributes to their appeal as the best bedroom colors to help brighten and energize your most commonly used room. These colors also work well in expressing a completely modern and of the moment spirit and also work well when juxtaposed with moodier, darker elements for an unexpected statement.
Lemon Yellow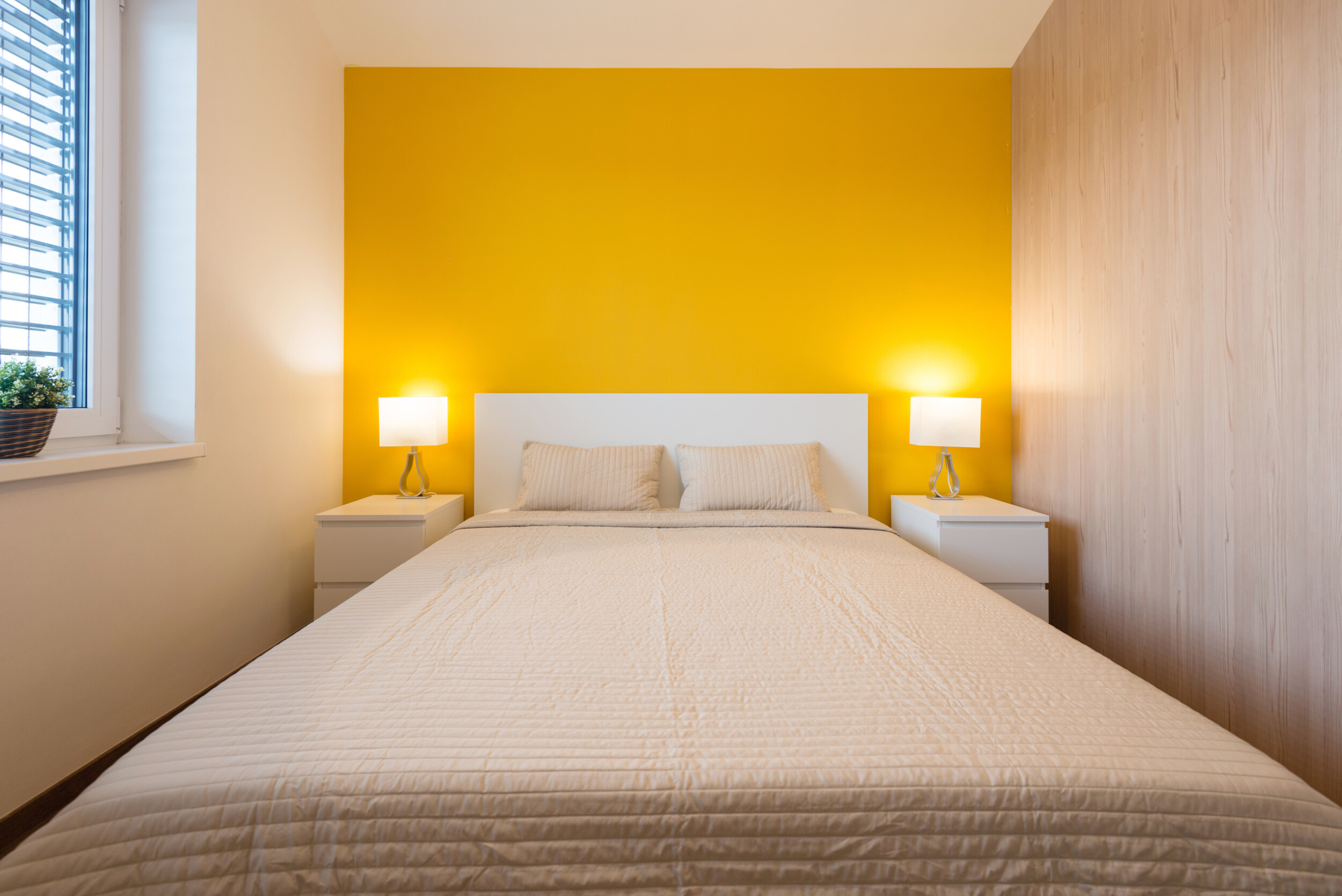 A powdery lemony yellow is a great way to brighten up your bedroom so it feels like the sun is always beating in. Make sure you stick with a muted, watery yellow as you should avoid anything too acidic and abrasive.
Soft Apricot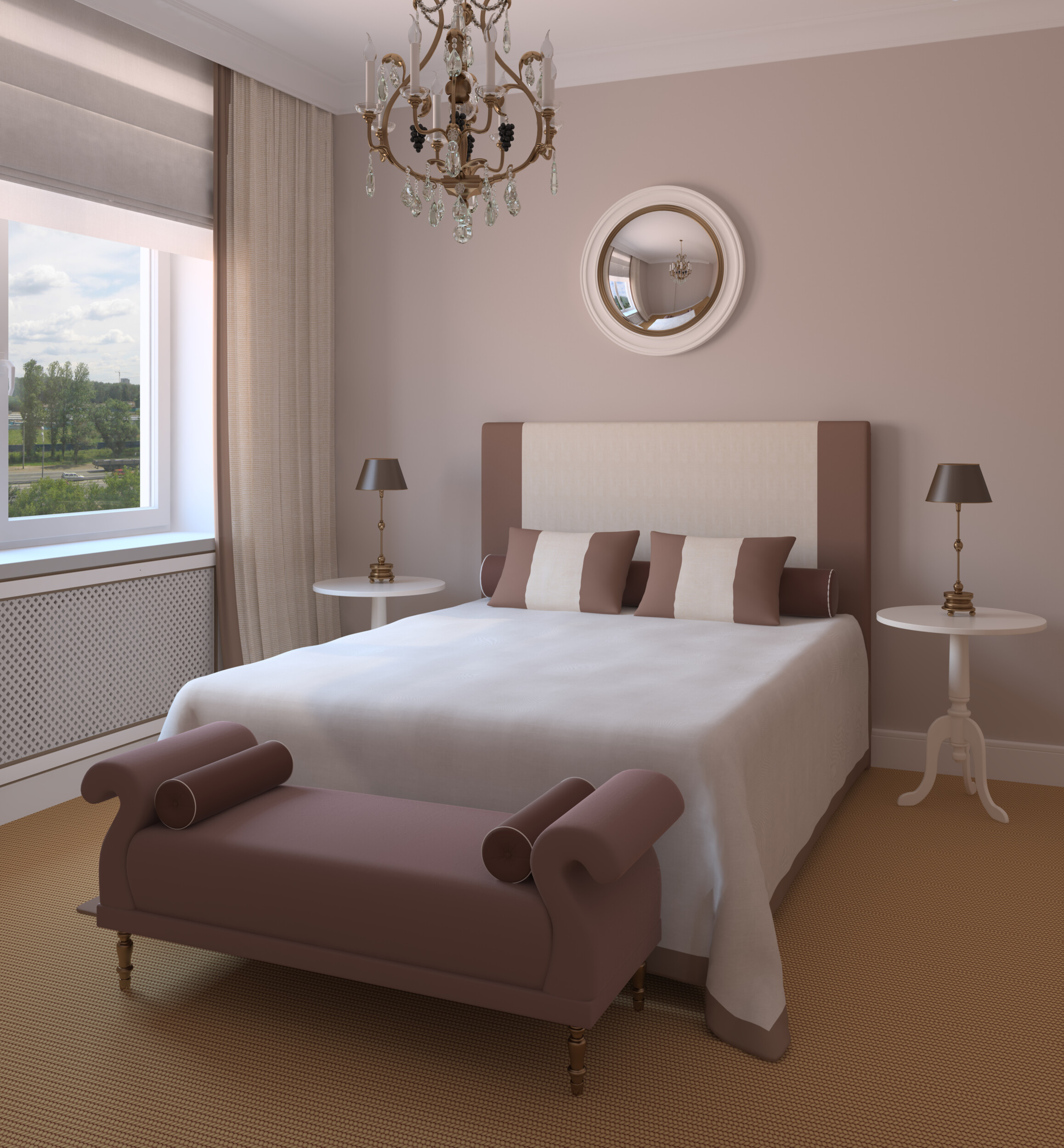 Apricot hues are beautiful and make for surprisingly flexible bedroom colors. They have plenty of depth to them and work well with a mass of other tones and hues, from earthy colors to more opulent tones.
Dark wood, light wood, and white furniture all pair well with a soft apricot, as well as colored glass and gold accessories. And while bedroom colors in an apricot range tend to evoke autumnal times, our interior designers suggest pairing it with a mix of both strong and lighter hued elements to help the color come off as rich and timeless.
Muted Red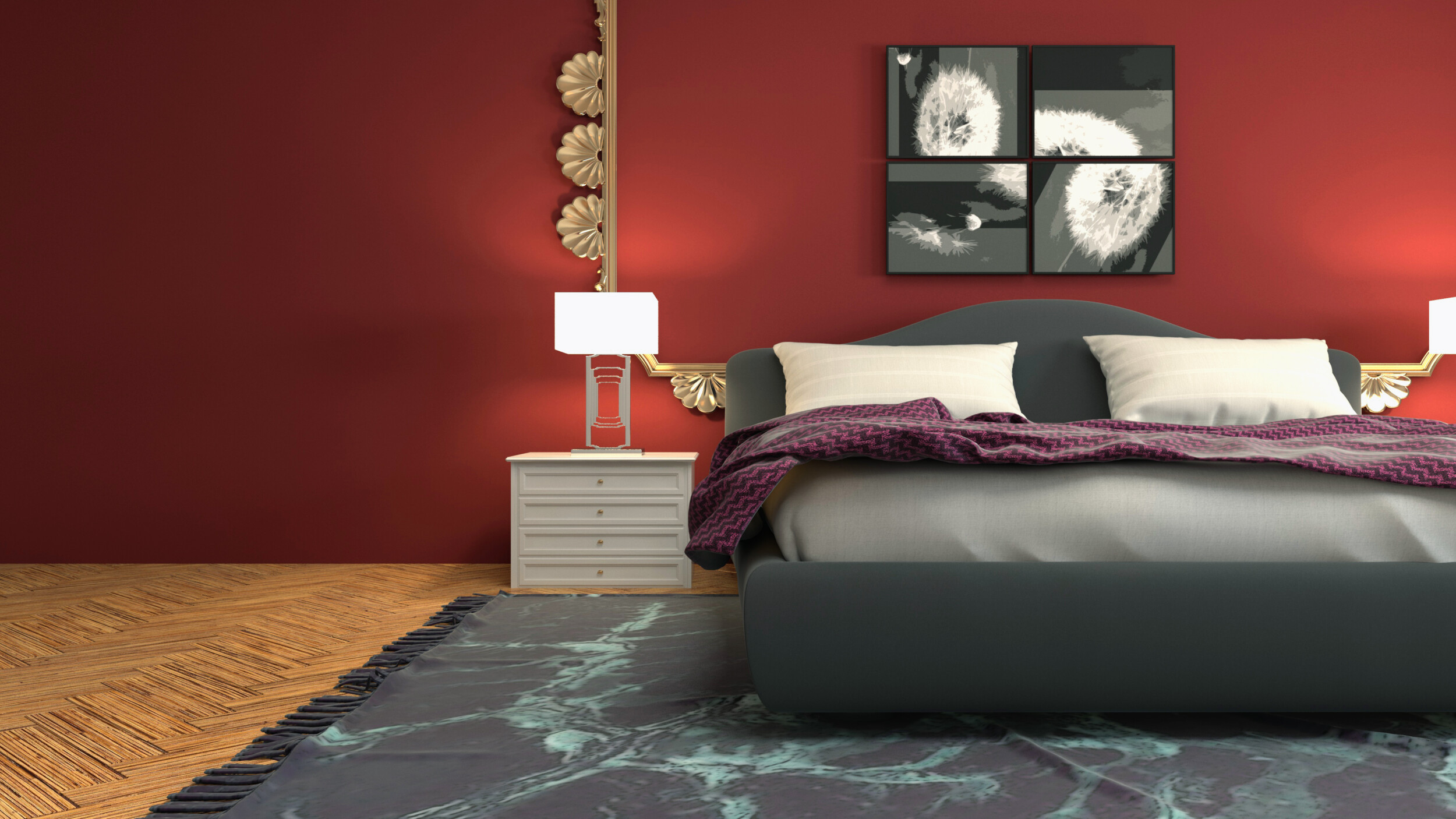 A muted moody red makes for a great alternative to oversaturated darker colors. It has an earthy brown tone to it, making it quite a sumptuous color full of added depth. That said, it's sure to add depth to your bedroom, while making it appear moodier, larger, and in general, more grownup.
One of the more classic of on-trend bedroom colors, shades of red lend a bedroom enviable strength, are said to bring good luck, and are so rare, that you're bedroom colors will remain enviable and memorable for years to come. Just make sure that if you're adding a fresh coat of paint, it should be done professionally as red paint can tend to look streaked and watery.
Sunset Pink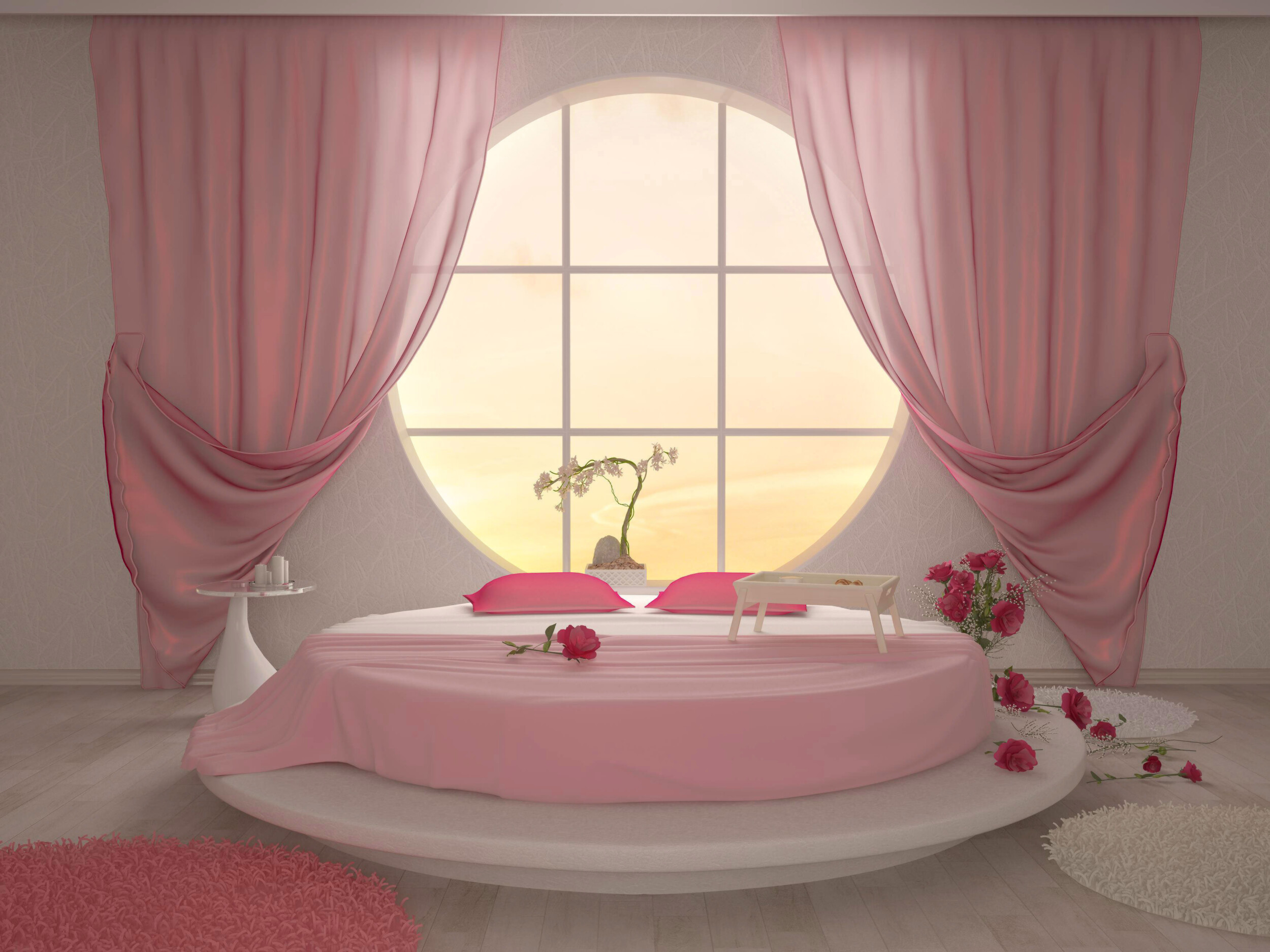 A dusty pink's soothing, elegant, and soft tones evoke a wonderfully comforting and luxurious color that can at times be unexpected. Keep it eclectic and pair it up with a traditional rug, plenty of wall art, and loads of stylish decorative items.
Best Bedroom Colors for Extra Earthiness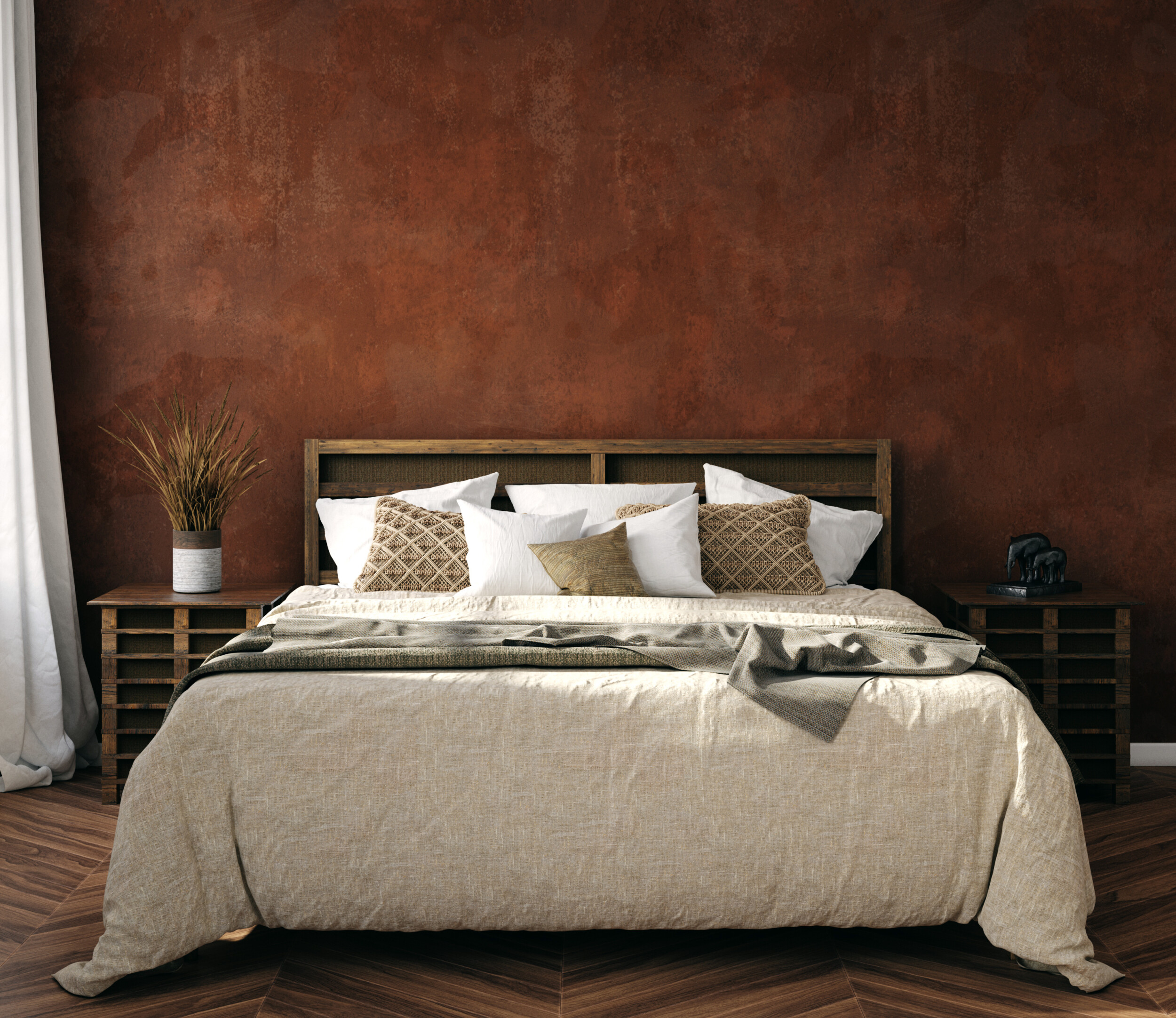 Some of the best colors for bedrooms are those with the earthiest tones directing their design style. You'll never say 'brown is boring' again, once you have worked with these colors. Not only are they natural and earthy, but they are bold and impactful too, with a huge amount of depth.
Subtle neutrals feel uninspiring for 2019. Instead, take in the the bold statement-making master bedroom paint colors to reimagine your most personal space with added energy.
Cinnamon
A cinnamon tone is a vibrant take on traditional brown and neutral bedroom colors. It will add a touch of fire and warmth to an accent wall or bedding while at the same time providing you with the kind of relaxing feel you get from more earthier, natural tones.
Dark Brown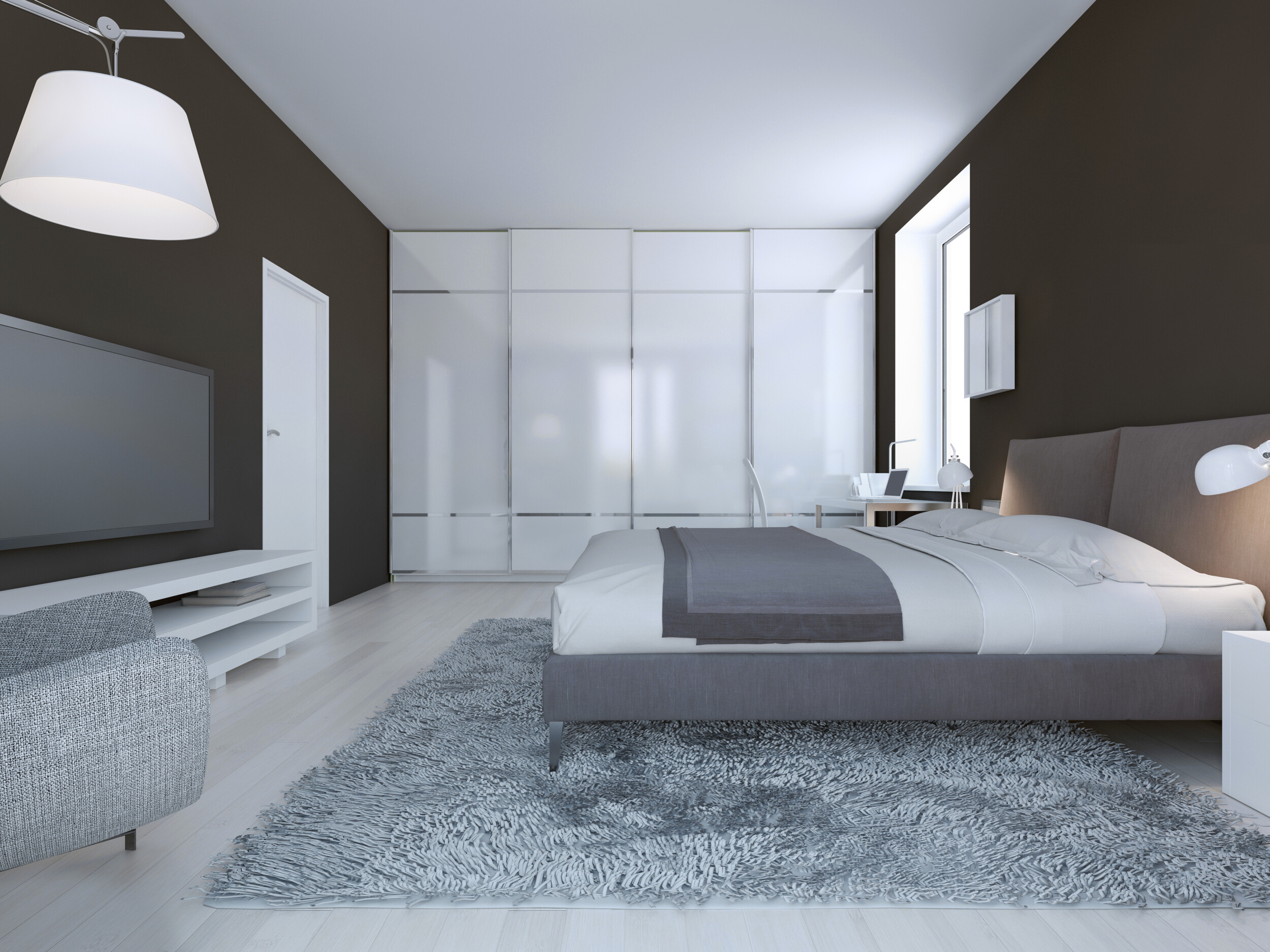 For an authentic outdoorsy feel, pair dark brown with light and dark green colored accessories and furnishings. Dark brown accents are certain to add depth to your bedroom without overwhelming it while keeping your room grounded and cozy.
Use it sparingly so it really sings against the other bedroom colors you have in mind.
Clay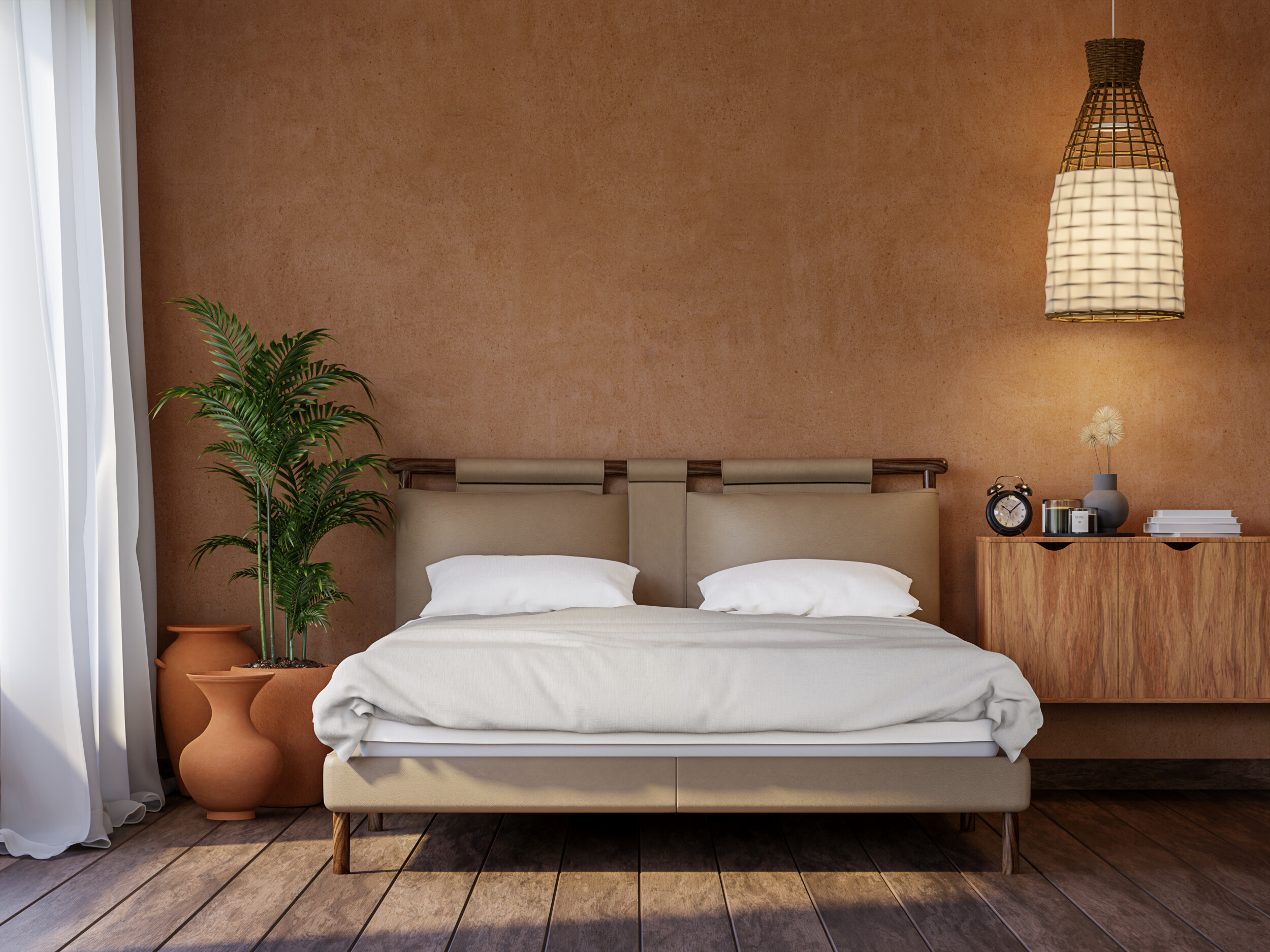 If you want a stunning and dramatic natural hue, clay is the best color for a bedroom to add extra depth. Clay is a splash of orange away from a brown and we love the vibrancy that this undertone adds to any room.
This would be the perfect color for a room inspired by nature, bringing the design together with gorgeous earthiness.
Interesting Ways To Paint A Bedroom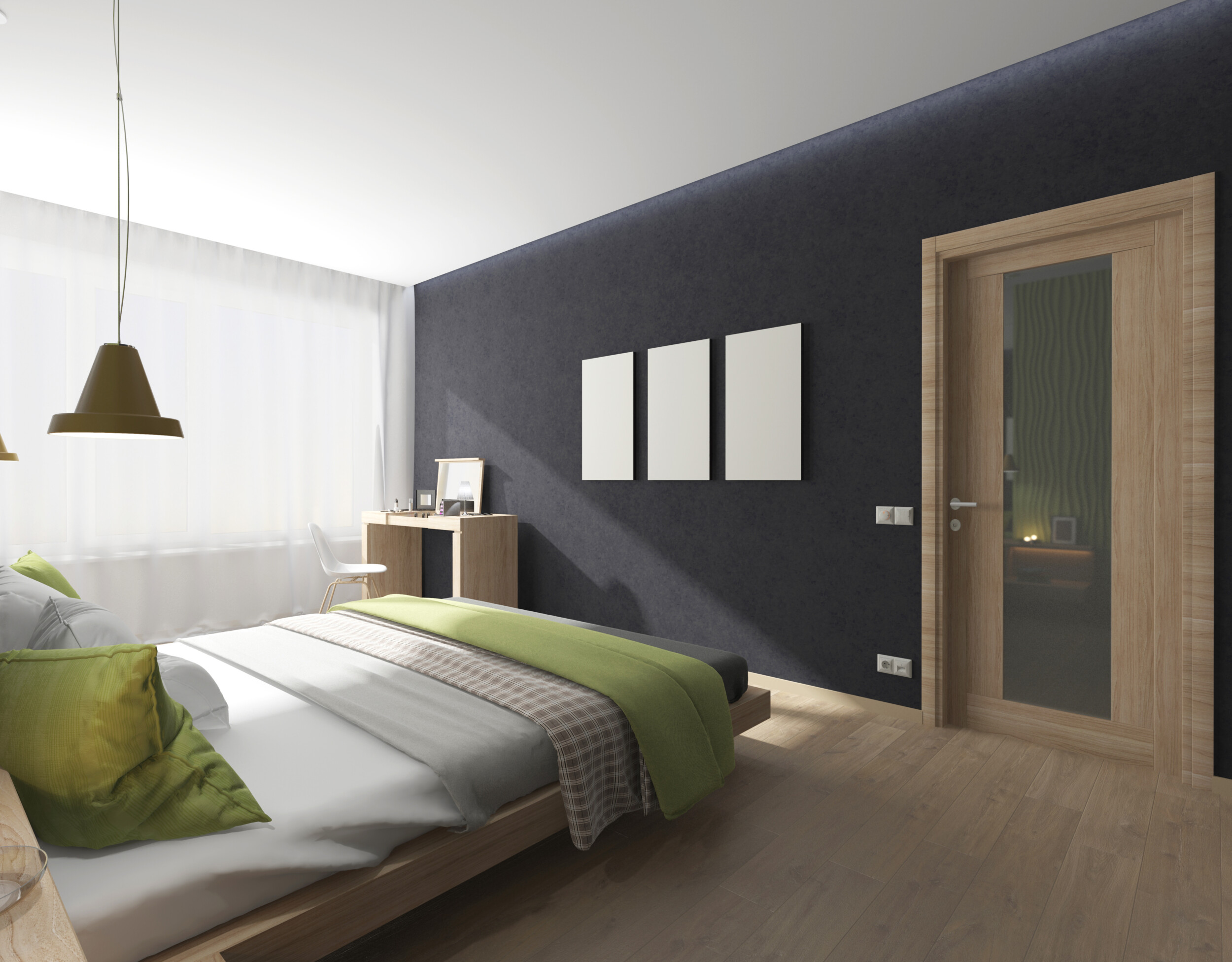 Make it unique with these appealing bedroom paint ideas that will be sure to add visual interest in one of your most commonly used rooms.
Color Your Doors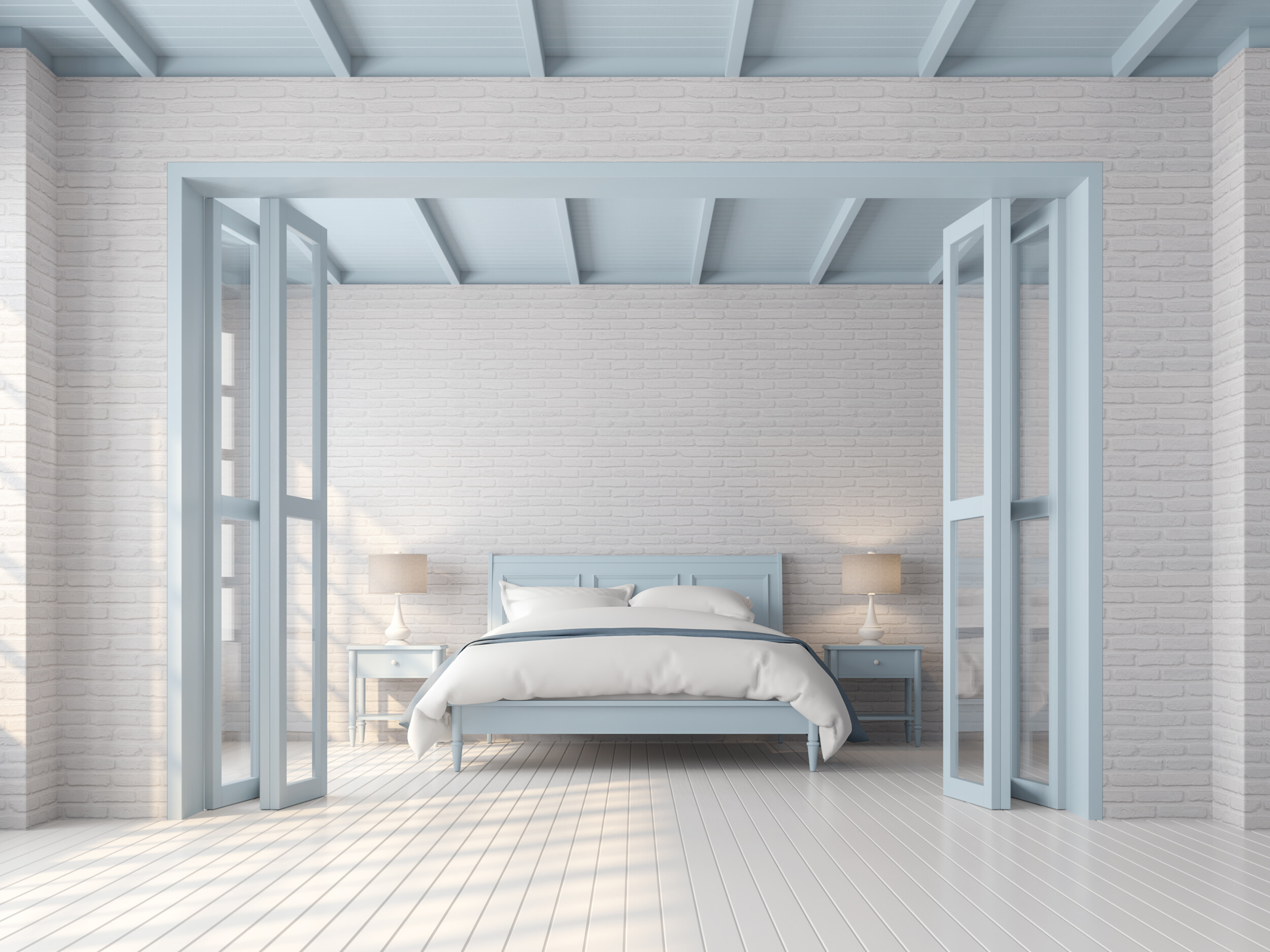 If your bedroom is small in scale painting all of your walls could make it seem even smaller, so why not add a graphic punch in it by painting your doors?
By doing so you'll be able to bring in hits of unique color without having to go for it allover.
Consider The Ceiling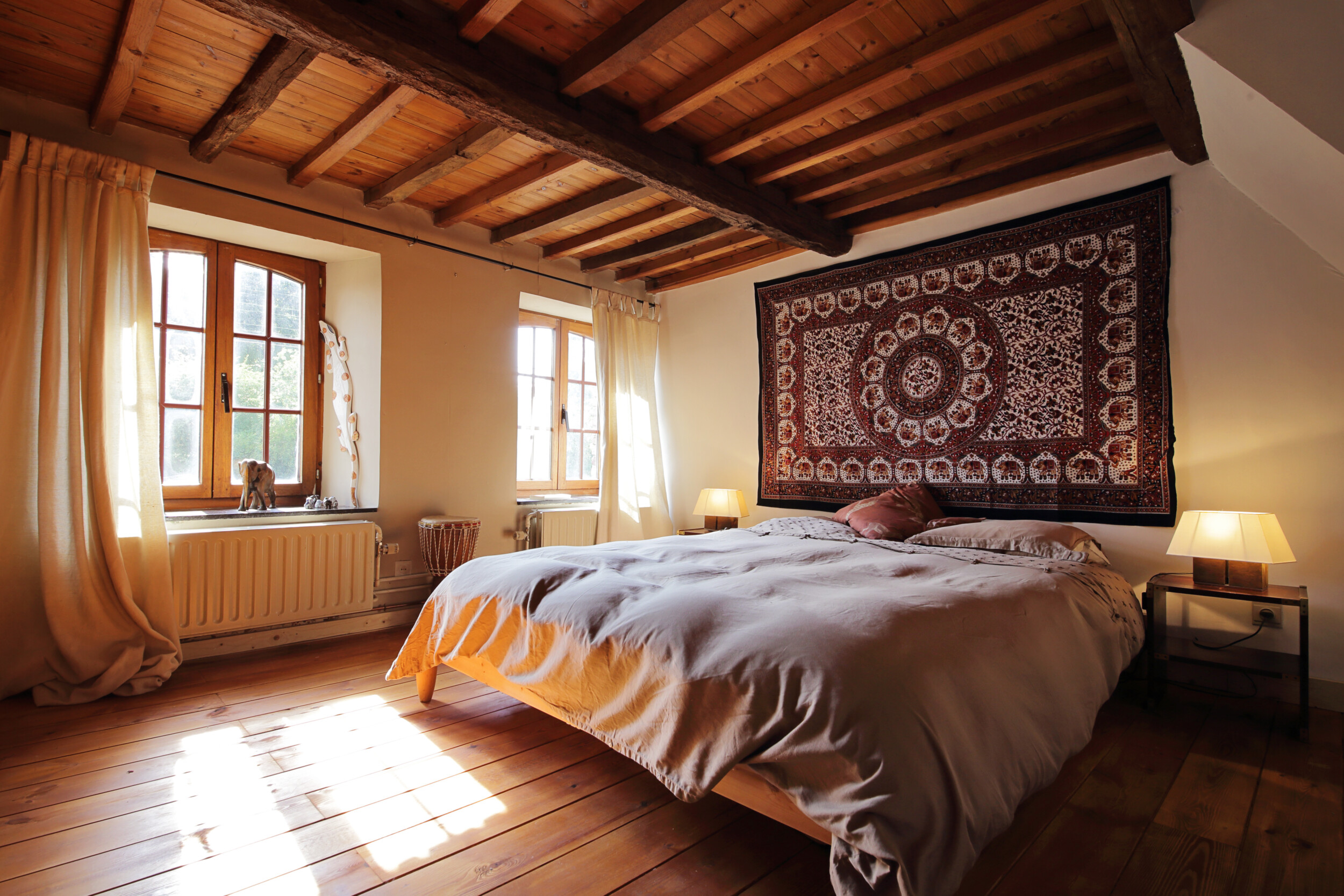 Often overlook and often considered the fifth wall of a room, make your ceiling look higher than it really is by painting it in a unique color or create panels or a pattern to really make it sing.
In fact, black and white stripes are excellent at making a room feel as large as possible without being too distracting.
An Accent Wall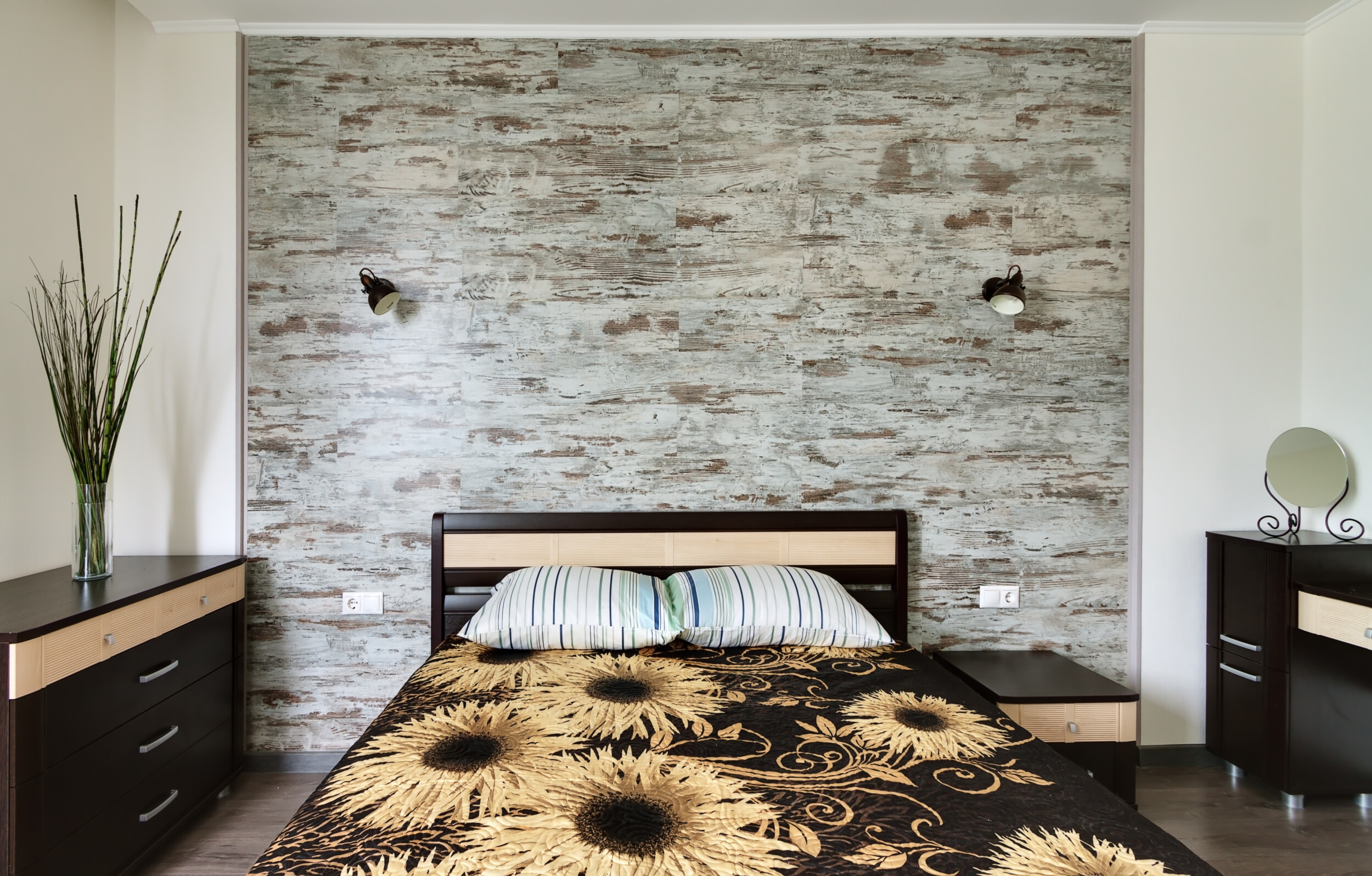 Another small bedroom painting hack that lets you bring in colors comes by way of a room-defining accent wall. By creating a statement-making accent wall you'll also add more visual depth in the space.
Painted Panels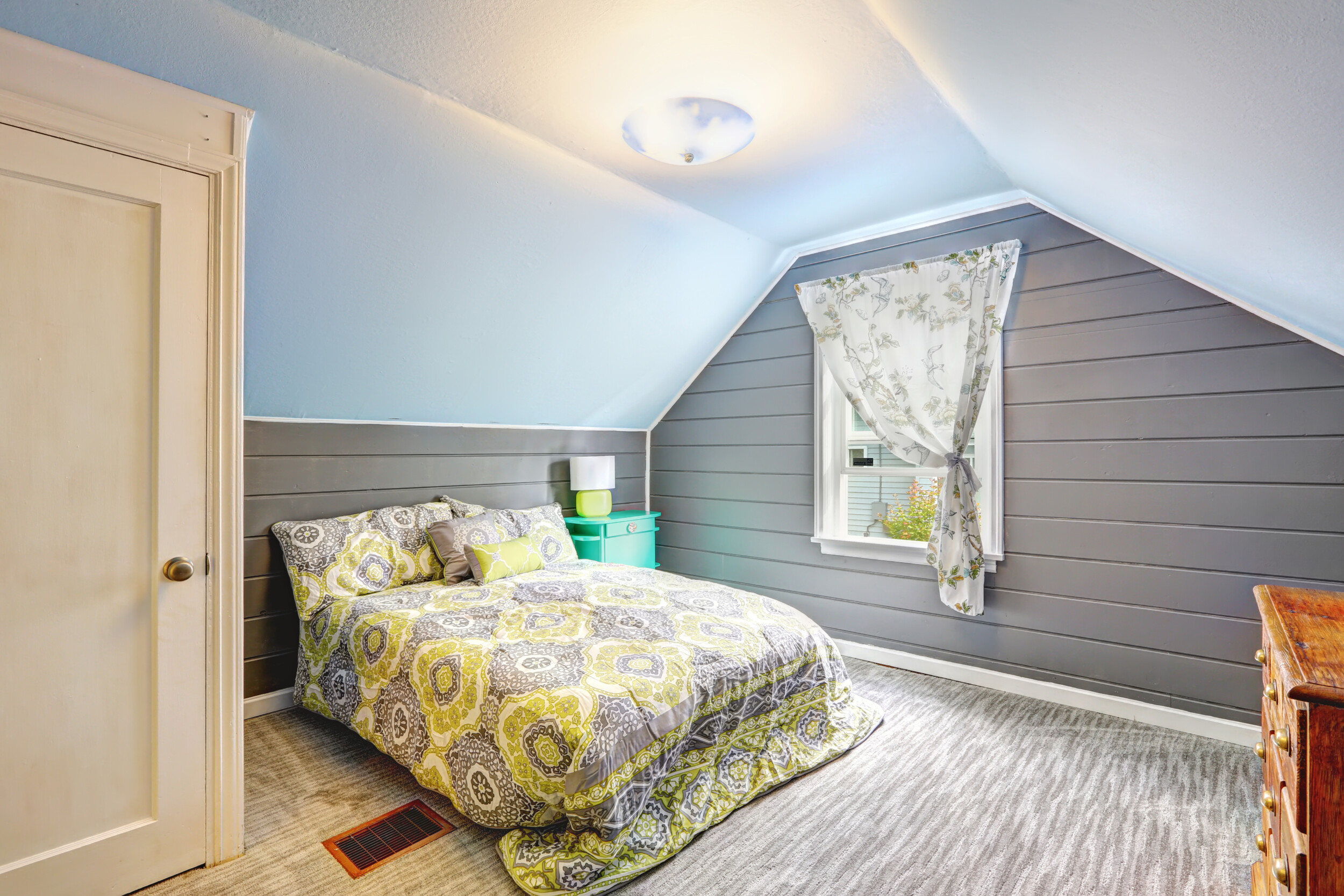 Add a sense of strength in your bedroom by painting the upper portion of it in a moody color. This will, again, make your bedroom appear larger and much more interesting.