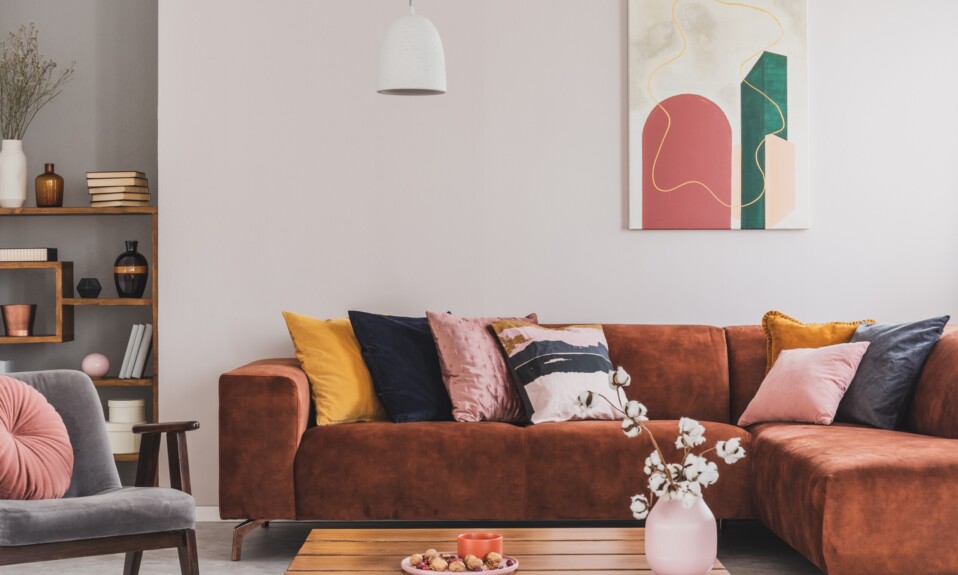 Change A Room In One Go: On Trend And Timeless Living Room Paint Colors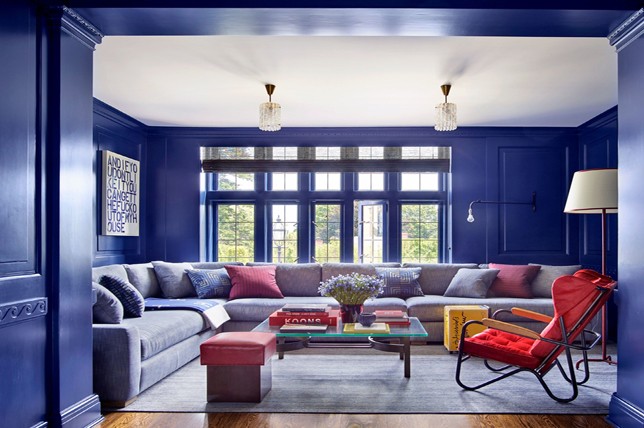 Deciding on the best living room paint colors can be a challenge for most people. Especially since its the one room in your home that gets all eyes as it's a social space where you bond with your loved ones and entertain guests.
When it comes to living room color ideas, go for a shade that impresses you as it does your guests each time you enter the room. Opt for colors that can help exaggerate the size of the space while making it feel more comfortable and inviting.
To create an inspiring resource tool, we turned to our decorators to shed some light on their go-to shades to make the most of your space with the best living room paint colors to last longer than any trend.
BLACK, WHITE, AND POWDER BLUE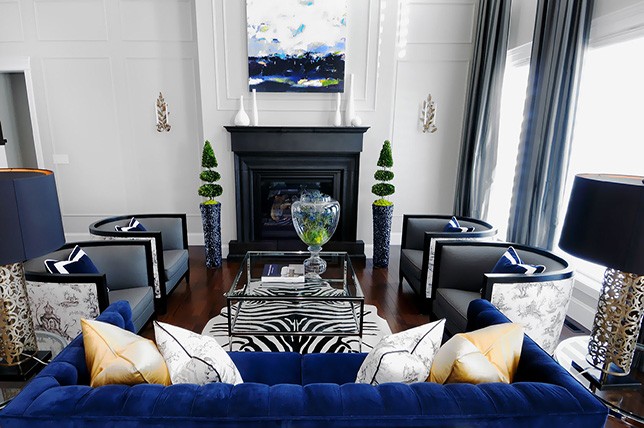 Of course, the classic combination of black and white has been one of the most enduring living room color schemes through the ages. But you can give it a refreshing twist by adding a rich powder blue shade to the mix.
Consider painting the walls a crisp powder blue color to coordinate with black and white furnishings in your living room. You can also incorporate shades of blue via living room accessories such as throw pillows, rugs, and decorative objects.
ROUGE AND CREAM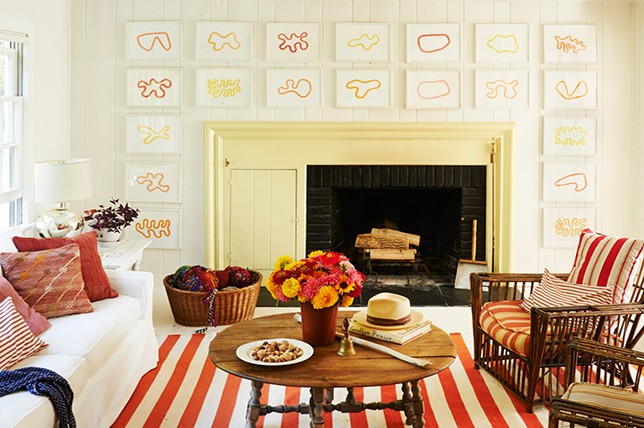 When it comes to living room color ideas, lighter shades of white, beige, and cream are often popular for good reason as they help make any space appear bigger and brighter. If you're going for a creamy interior, make your living room to stand out by adding red details to the space.
Add crimson accents like cushions, side chairs, pillows, and textiles. Finish off with warm golden details and your living room color scheme will look bold, luxurious, and elegant.
FADED PINK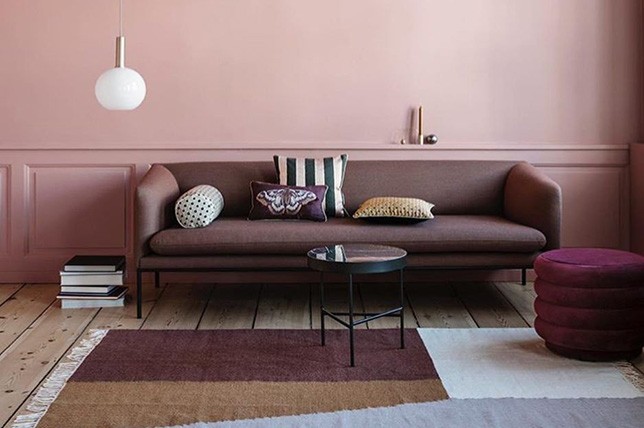 Whether you love it or not, pink makes for interesting living room color ideas of late. A faded, muted pink is a great way to add a slightly feminine update to a living room space, which you can bring in via patterned chairs, couches, pillows, and layered rugs.
Since the faded pink is also a versatile color, you can choose any color to pair with it. Although if you want an elegant and sophisticated feel, pair it with either cream or white with pops of graphic black.
BURNT ORANGE AND GOLD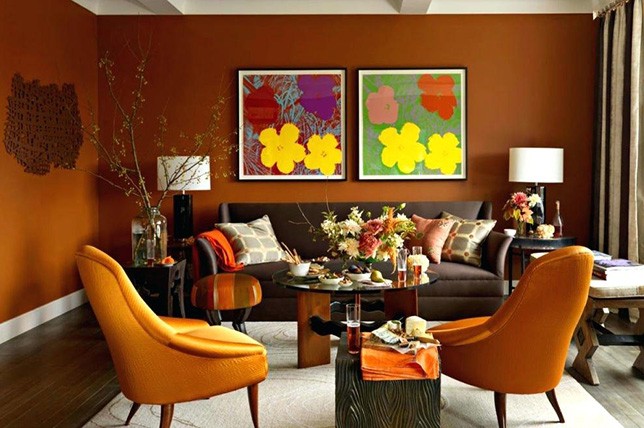 One way to warm the ambiance in your home is to stick with rustic shades for your living room color schemes. Burnt orange and gold make for great living room colors that exude a feeling of warmth and comfort.
But make sure not to go overboard. A white interior with orange and brown furnishings can sure make for a cozy, warm, and inviting space.
CHARTREUSE AND TURQUOISE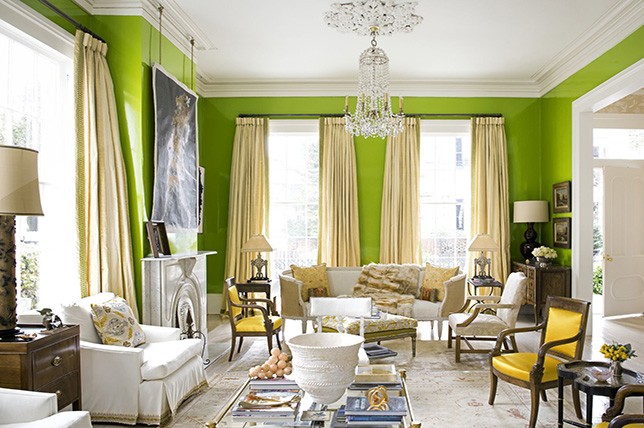 One of the best approaches to conjuring living room color ideas is to keep your interests in mind. For instance, if you love the great outdoors, go with a turquoise and chartreuse color scheme, which features moodier blues and greens.
The combination of natural greens and turquoise is also a great way to create a calming effect in your living space while bringing in natural vibe from the outdoors.
CITRUS AND BURNT ORANGE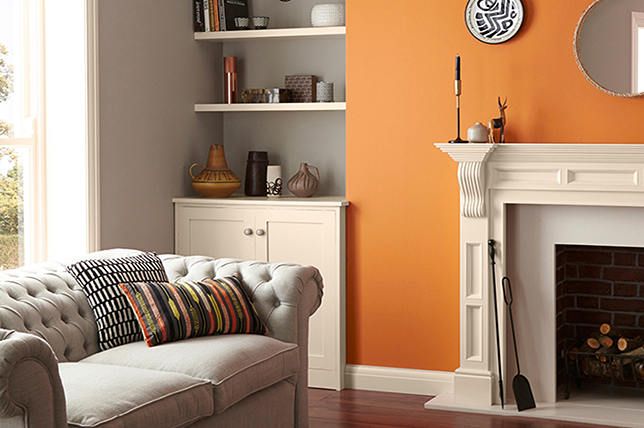 Mixing and matching similar hues can be a bit tricky, especially if you go for an orange shade, a color that most people tend to avoid when it comes to interior design.
If you do it well, however, citrus and burnt orange can make for a perfect color combination for living room. In fact, these shades can result in a lively mix, giving new life to your otherwise dull living space.
GRAY, GOLD AND PEACOCK BLUE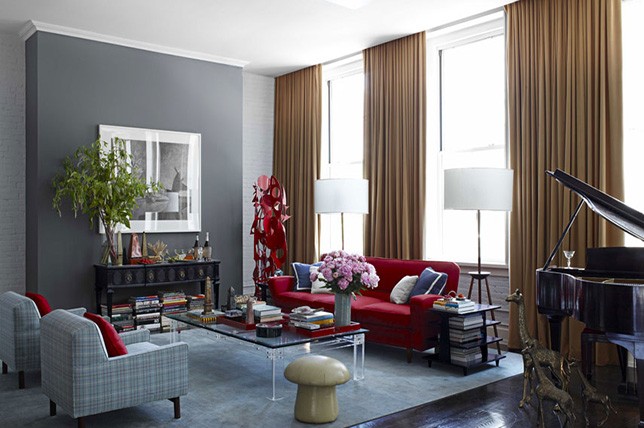 One way to spice up a plain white living room is to opt for golden hues for your living room color schemes. Consider a combination of warm gray, gold tones, and rich peacock blue.
This is a great way to turn a boring and basic space into something bold and beautiful. These also make for a rich combination of living room wall colors that are certain to be unique to you. Another way to integrate this scheme is to create a feature wall with shades of gray, gold, and blue or install decadent wallpaper that features these shades.
MINT GREEN AND PINK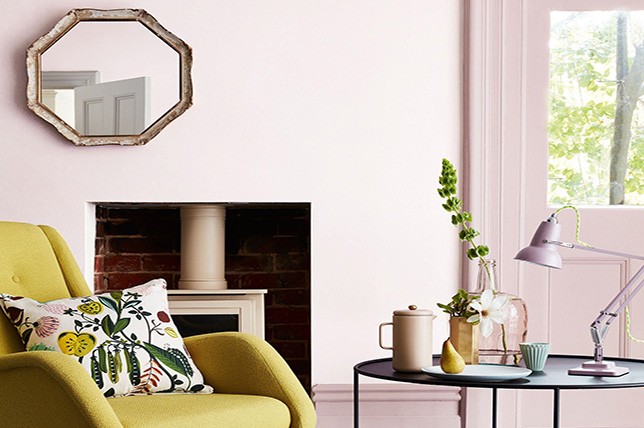 Mint green and pink make for the best living room colors for creating a cool, calm, and inviting living room space. These pastel shades are fresh and exude a warm and cozy feeling in any space.
There are several routes to incorporate these living room colors in your home. Start with a pastel palette of mint green on your wall and accessorize the space with muted pink accessories such as rugs, drapes, and pillows.
MOODY BLUES AND BROWNS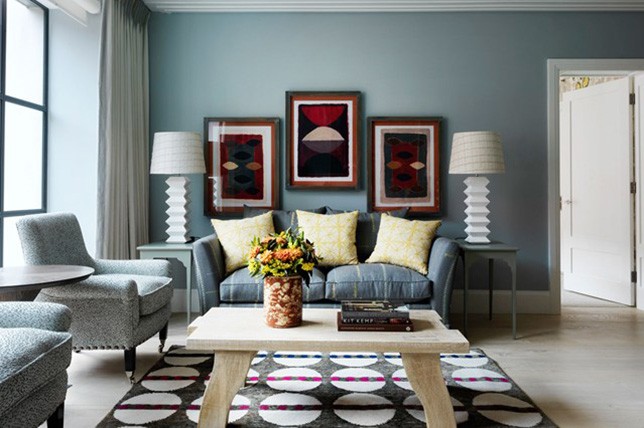 The combination of brown and navy blue may not be one of the most popular living room colors as it has the ability to make the room appear darker. However, these can make for the best living room colors to create a cozy seating area.
To pull this off, our designers suggest covering your living room wall with lacquered navy blue wallpaper. Add shades of brown furnishings and accessories to create a moody, comforting warmth.
NAVY BLUE, BLACK, AND BEIGE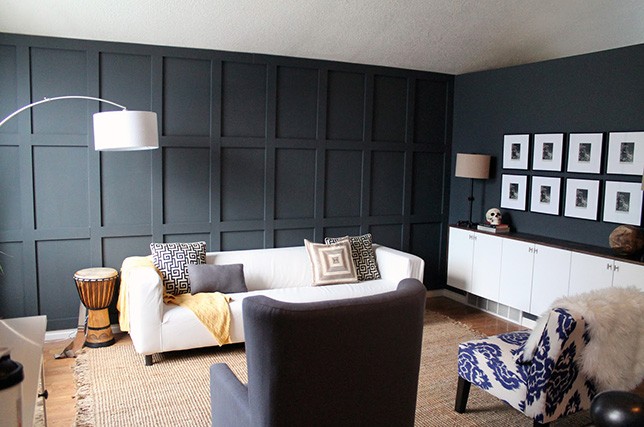 Navy blue and black make for another popular living room color schemes because both shades are in the darker part of the color spectrum.
These living room color ideas can work well together in creating an inviting modern living space. The key is to include lighter shades of beige and white that can help to lighten the dark palette.
NAVY, TURQUOISE, AND PINK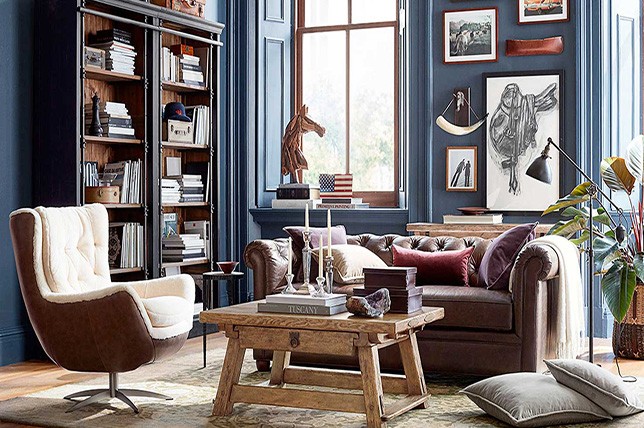 Beautiful shades of pink and turquoise are among the popular living room colors for feminine interiors. But these living room colors can also work well with any type of design style.
In fact, they can help to create an airy, bright, and happy space. You can also integrate masculine details in alongside these color schemes, such as a leather couch and stainless steel furnishings.
TRANQUIL LIGHT GREEN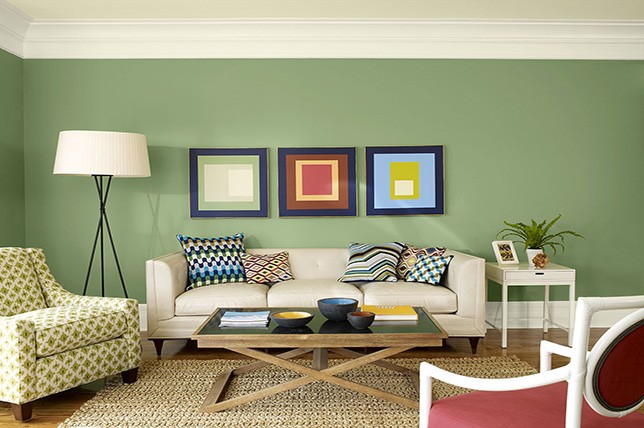 Tranquil green is a great hue for maintaining a calming effect and a well-balanced atmosphere in your home. This is also a great choice of color for bringing in a feeling of nature in your space.
Combine this color with other pastel shades, such as baby blue, and pale pink. These living room color schemes are known for their calming effect, which results in a warm, comforting, and relaxing atmosphere.
SOFT BLUES AND GRASS GREEN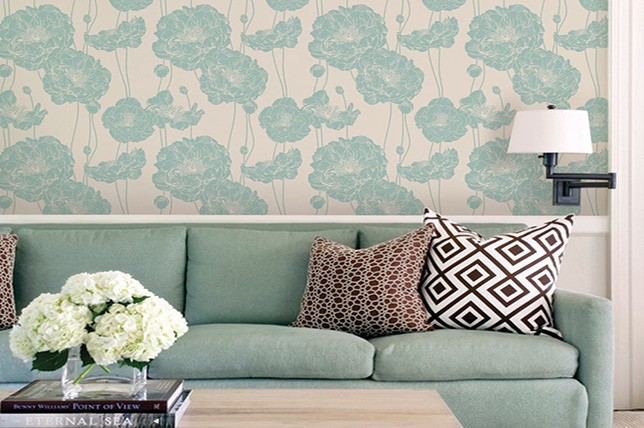 When it comes to the best living room wall colors, soft blues and grass green are a great option. Combining grass green elements with soothing shades of baby blue is one way to create a cozy atmosphere in your living room space.
You can also follow the same color combination for living room accessories and furnishings. For instance, you can place a green upholstered ottoman beside a blue bench or couch.
TANGERINE AND PEACOCK BLUE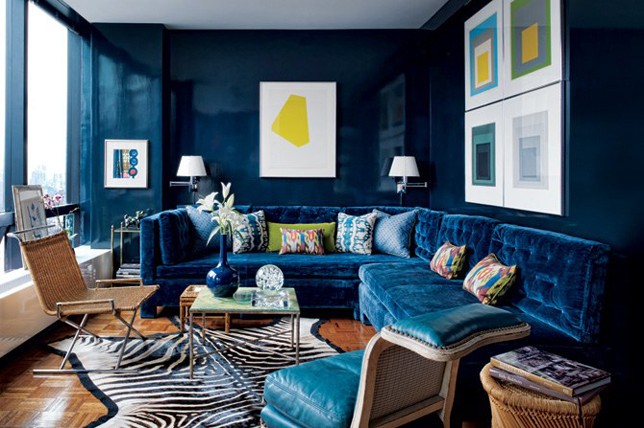 Blue and orange may be unexpectedly the most popular living room colors of the moment but these energetic shades can help create a lively vibe in your living room space.
Mix in some decorative accents in tangerine and peacock blue shades to enliven a dull and boring space. For a softer look, opt for a mint pairing to pair with a tangerine shade instead of peacock blue.